One of the most fun parts of your wedding planning is going shopping for your wedding dress! With some help from Eleven Bridal and Enchanted Bridal & Boutique we have some questions to ask before/about wedding dress shopping to ensure you find the perfect fit!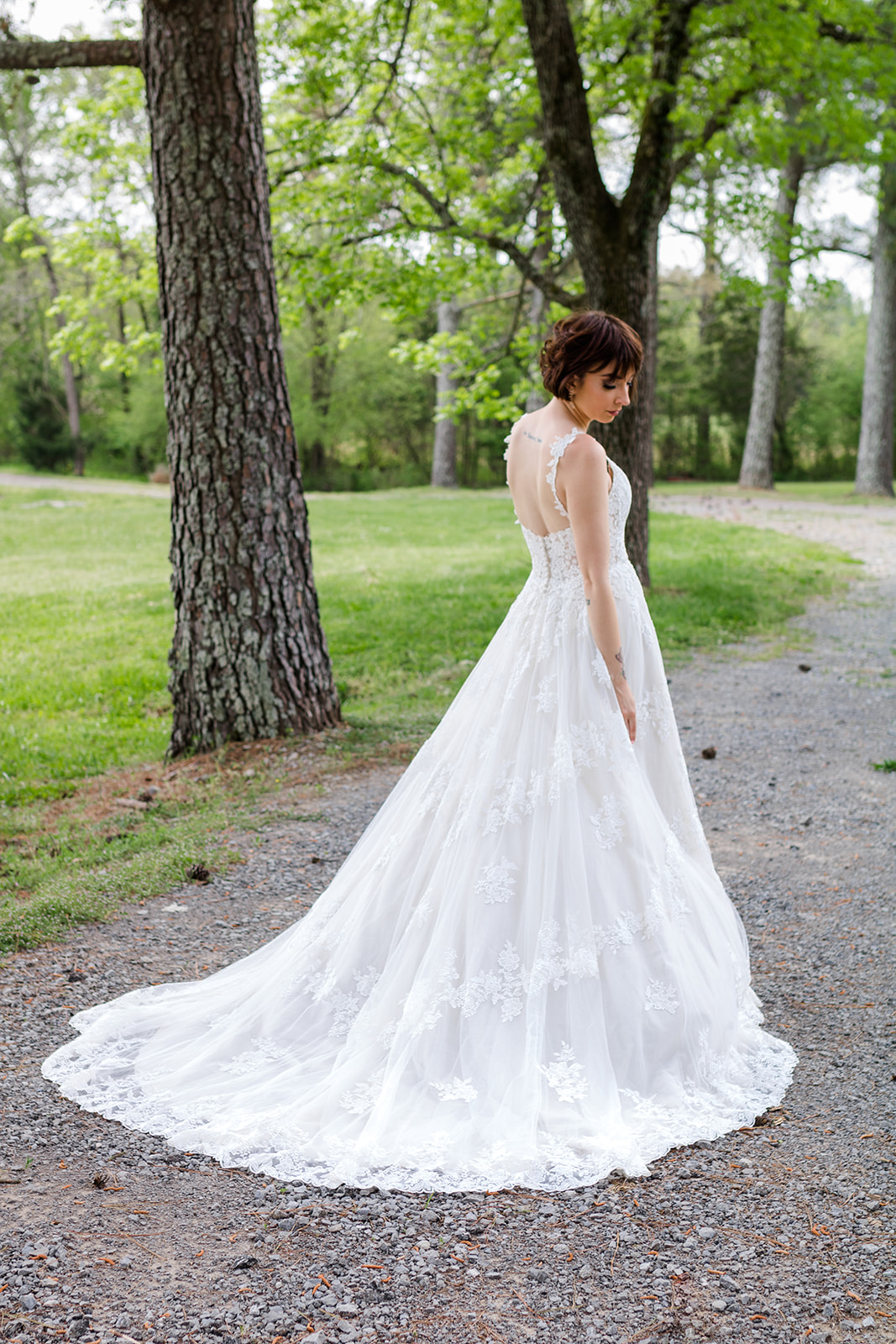 Dress by Enchanted Bridal & Boutique
How Do I Pick The Dress For Me?
When choosing your wedding dress, you should try on several styles and fits to find what you feel comfortable in. Once you find that perfect fit, it all comes down to the dress itself. As a bride, if you haven't felt something with any style in particular maybe it's a good time to change the styles up a little to see if another fit works best for what you want to feel on your wedding day.
When Should I Begin Shopping?
Ideally, you should begin your gown search 9-12 months before your wedding. This schedule allows you to find your dream dress and obtain any alterations that you may (and most likely will) require. It generally takes between 4-6 months for your gown to be constructed by the designer. Special rush orders can be placed on some gowns for an additional fee. Your bridal stylist can further explain your options.
What Should I Wear To My Appointment?
We recommend that you bring a good strapless bra, supportive shapewear and the approximate heel-size of your bridal shoes. Light makeup is ok, but please refrain from wearing heavy makeup and no body makeup that may be transferred onto the gowns you are trying on.
Who Should I Bring To My Appointment?
It's definitely fun to bring family and friends to your appointment to help you choose your dress! But also keep in mind that having a large party could make it hard with so many opinions. Bring the people whose opinions you value the most!
How Long Do Appointments Last?
First time bridal appointments last around 90 minutes typically. At this appointment, you should expect to have a pre-appointment consultation with your stylist. The purpose of this consultation is to meet your bridal stylist and discuss your vision for your wedding gown and overall look. Once the pre-appointment consultation is complete, your expert stylist will select 4-5 gowns that best encompass your vision. Your appointment will be a completely personalized one-on-one experience and your stylist will help you every step of the way as you complete your look and find your perfect gown!
How Long Does It Take For My Gown To Arrive When Ordered?
It typically takes around 4-6 months for a gown to arrive once ordered which is why it's important to shop early! You can buy gowns off the rack as well if you have to, but it leaves less time for alterations and you may not find your exact size.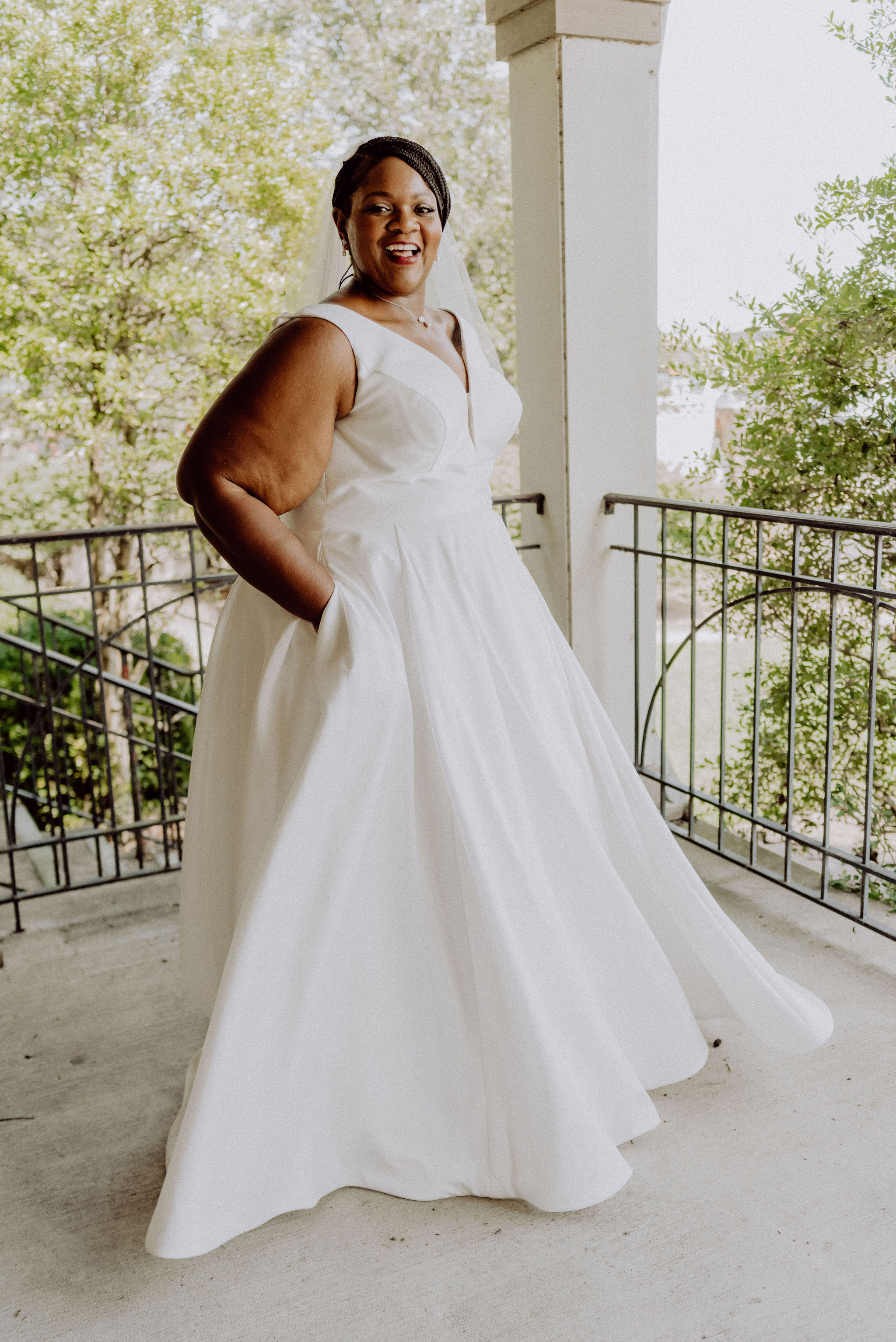 Dress by: Eleven Bridal