You are engaged, congratulations!! One of the first things you can do right after getting engaged is getting engagement photos taken. These can be just for fun, just to celebrate, used for save the dates, invitations or wedding decor or just because! But it's something that you will love to have to capture the joy of being engaged!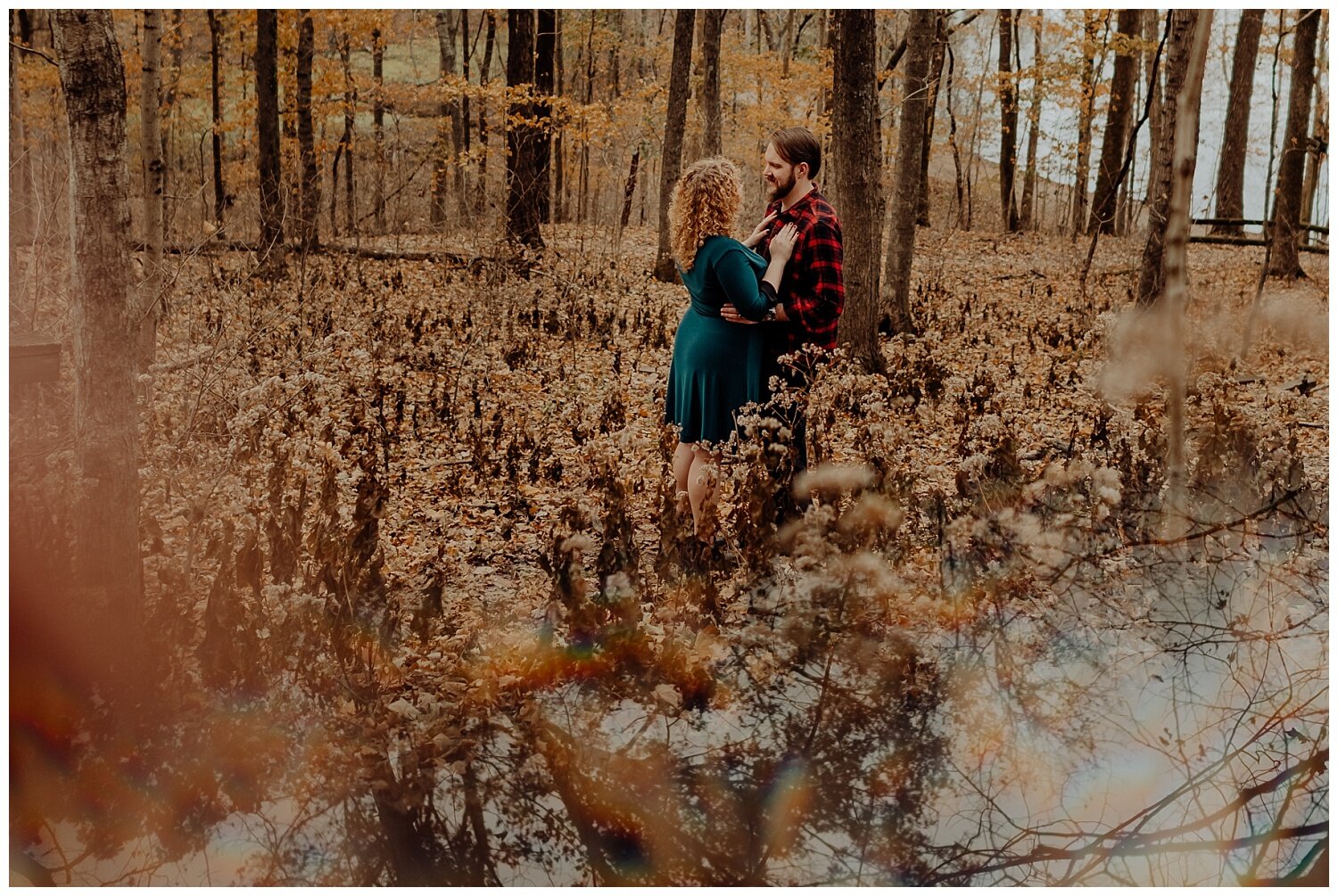 Photo credit: Wilde Company
When Should You Take Engagement Photos?
There are many factors that will determine when you should take your photos, but there really isn't a right or wrong answer. If there is a specific season that you are wanting such as fall when the leaves are changing. Or maybe you want snowy winter engagement photos? If you plan on using your photos for specific things in your wedding or planning it may be good to get these photos done early so you can get them back and use them how you want. Otherwise you can take them whenever you want!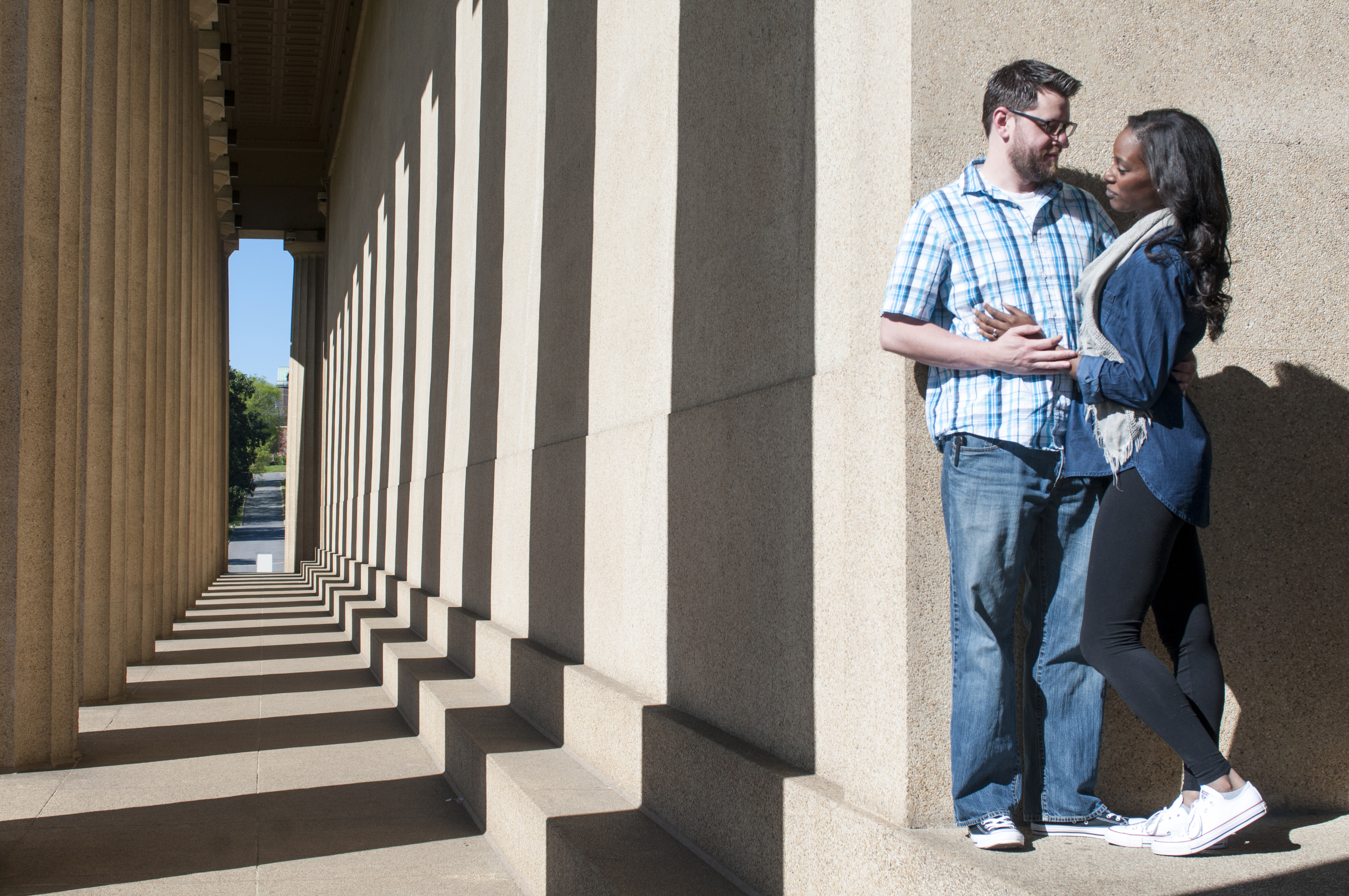 Photo credit: Rebecca Vaughan Photography
How Do You Decide On A Photographer?
Many wedding photographers offer free engagement sessions if you book them for your wedding which is a great value. It also ensures that your engagement photos and wedding photos look consistent if that's something that is important to you. Take your time and shop around for photographers before you chose one, because this is a huge decision for your day. All photographers have their own style so choose the style that best fits you and your partners personalities!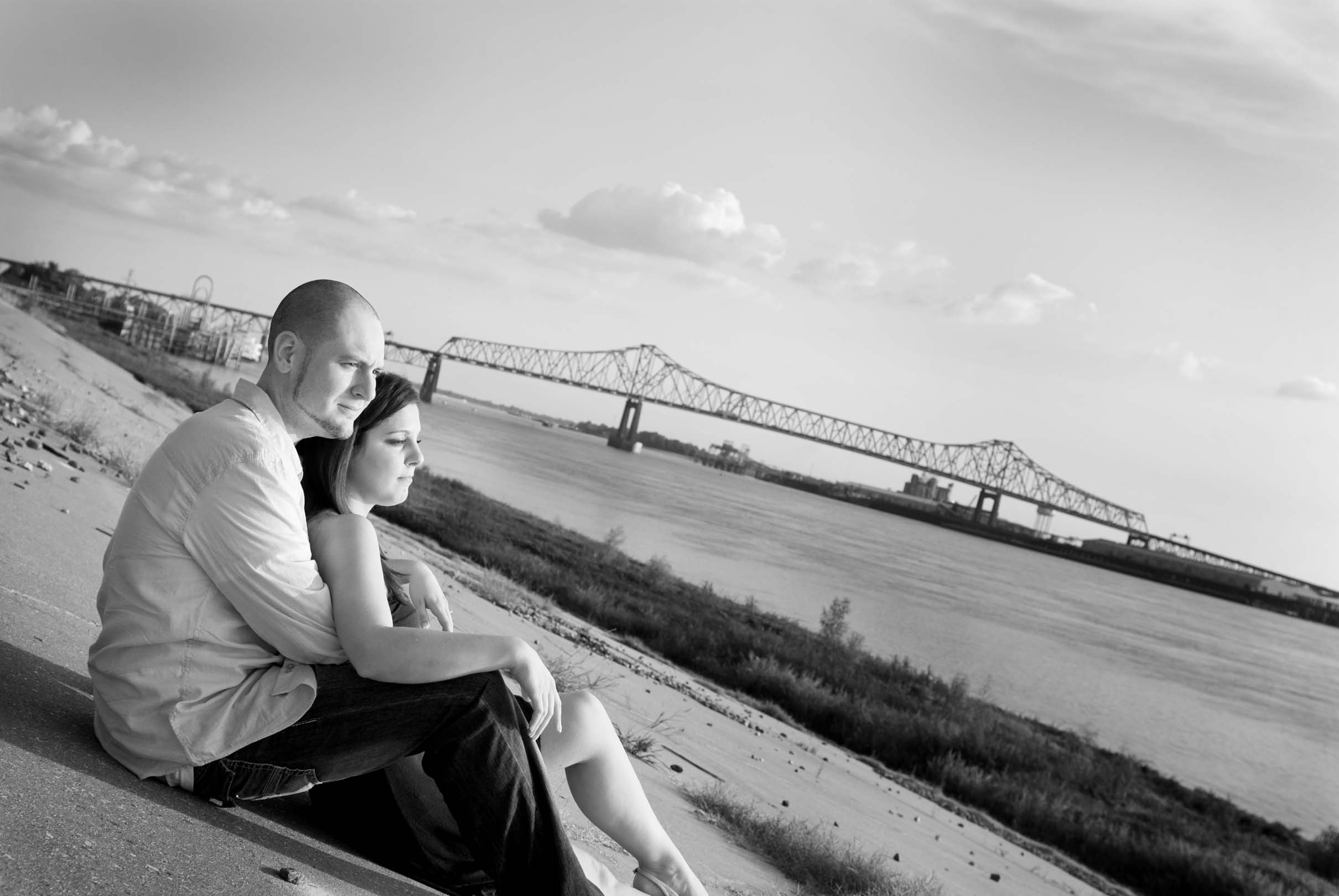 Photo credit: Danielle Aucoin Photography
Where Should You Take Your Engagement Photos?
There are so many options for locations for your engagement photos (you also aren't limited to just one!) It depends on what kind of look you are going for. Maybe you want outdoors, industrial, city views, etc. The sky is the limit! Talk with your photographer because they probably know lots of great places to shoot your photos if you don't have a specific place in mind. It's also really sweet to take photos in places that mean something special in your relationship. Maybe it's where you met, or got engaged, or just somewhere you love!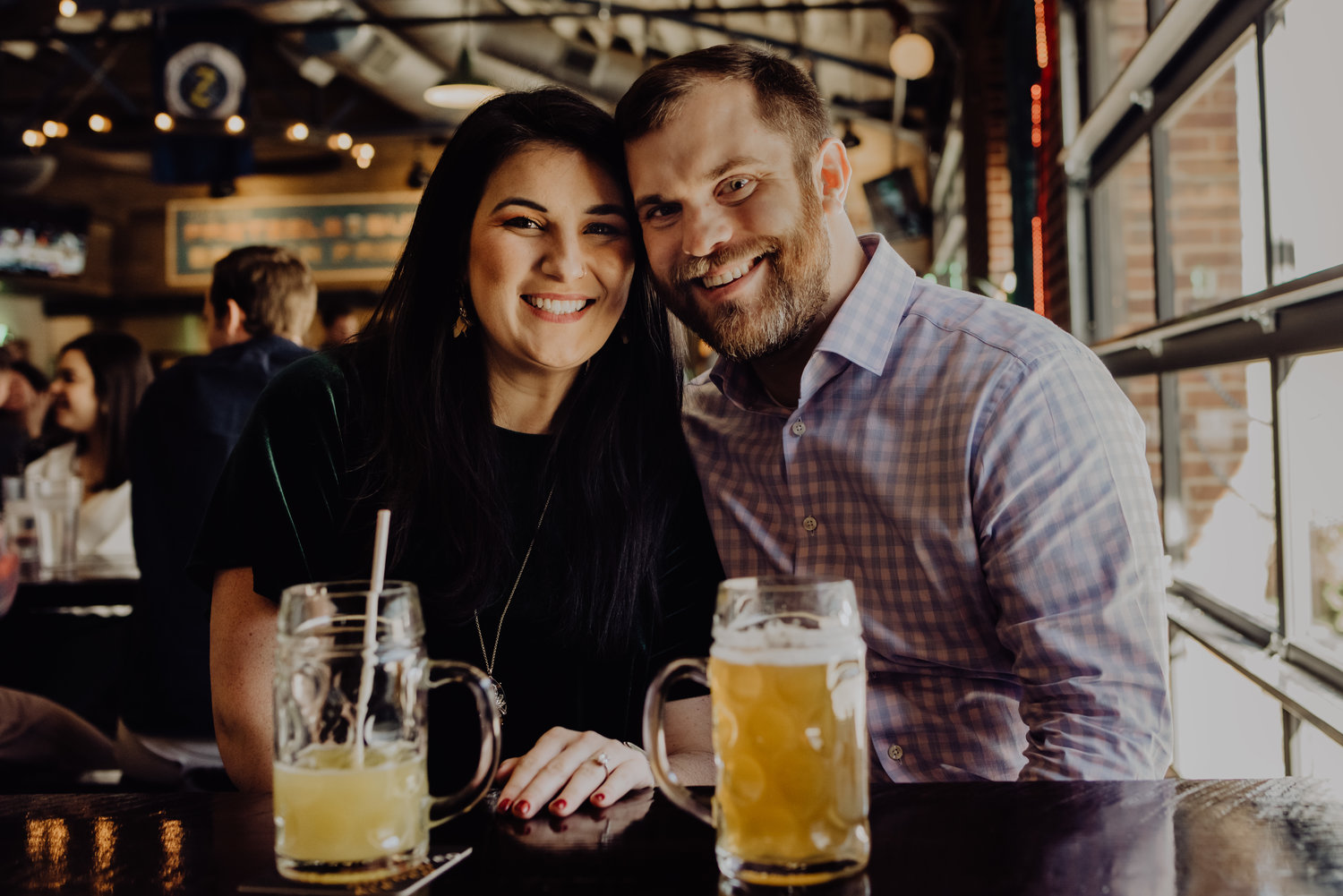 Photo credit: Wilde Company
What Should You Wear For Your Engagement Photos?
You can go casual or dressy for your photos, but one thing you should definitely do is wear clothes that show your personality! Wear things that you and your partner are comfortable and feel like yourself in. Also, it's usually best to not try and look too matchy matchy. It's okay to wear similar colors or accents, but being head to toe in the same thing just looks cheesy. Try to stay away from super loud prints or patterns (unless that's your thing!) because it can take away from the two of you.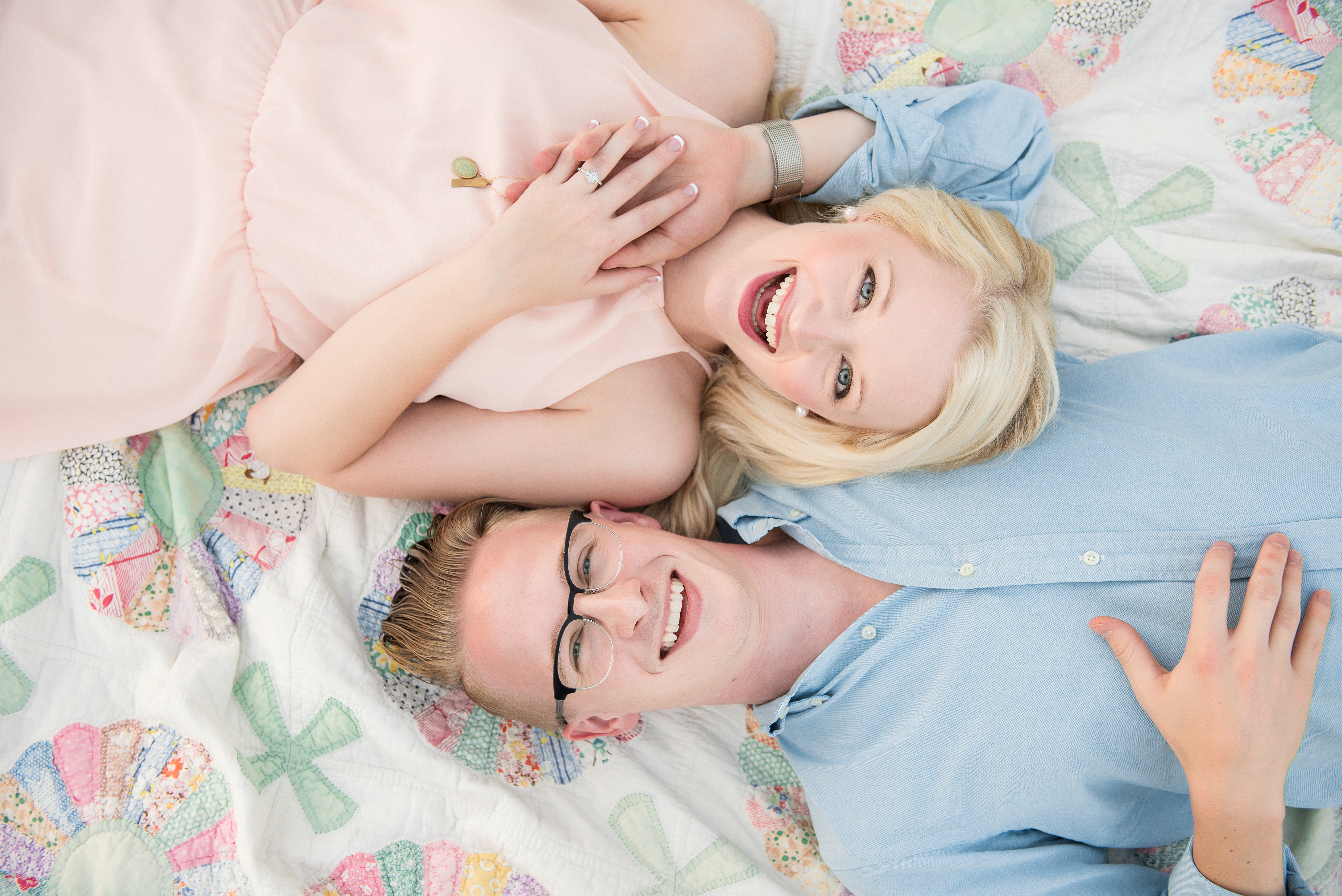 Photo credit: Ivory Door Studio
What Should You Bring For Your Engagement Photos?
Most importantly of course is you and your partner (and your ring if you have one)! But there are some fun props you could also bring to really make your photos fun! Some couples shoot champagne bottles for photos which always looks so cool! If your pets are very special to you maybe bring one to your shoot as well! Bring things that are special to you and your partner most of all.
Photo credit: Ivory Door Studio