Doing a first look with your significant other before your actual wedding ceremony can be a beautiful moment, but it's not for everyone. Some couples want that moment to take place for the first time as they are becoming one at their ceremony. If this is the case for you, you may want to consider having a first look with your bridesmaids instead! (You can do both as well!)
The lovely ladies that you chose to be by your side on this day are some of the most important people in your life and getting their genuine reaction of you as a bride can be a fun and magical moment! (Make sure you capture it on photo or video!)
Check out this short clip from Fernbrook Films that is just precious!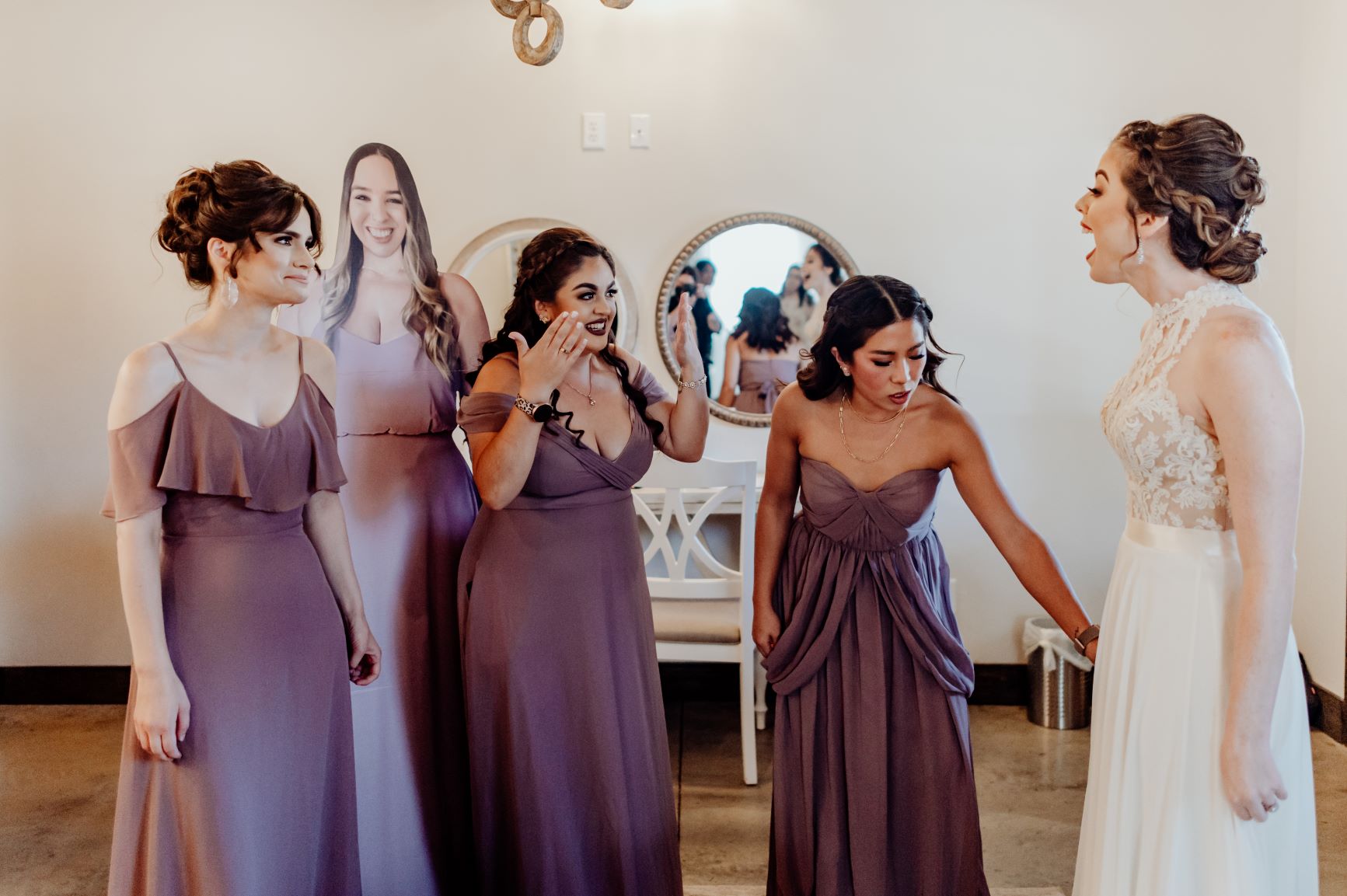 Photo by Wilde Company
This can be a great alternative to doing a first look with your significant other on your big day if that's something that you don't want to do.
This is also a fun moment for your bridesmaids as well. They have been waiting for this day to be there for you and it's so exciting to finally see everything come together and see you as the beautiful bride they knew you would be!
There is sure to be smiles, laughter and probably lots of tears as well!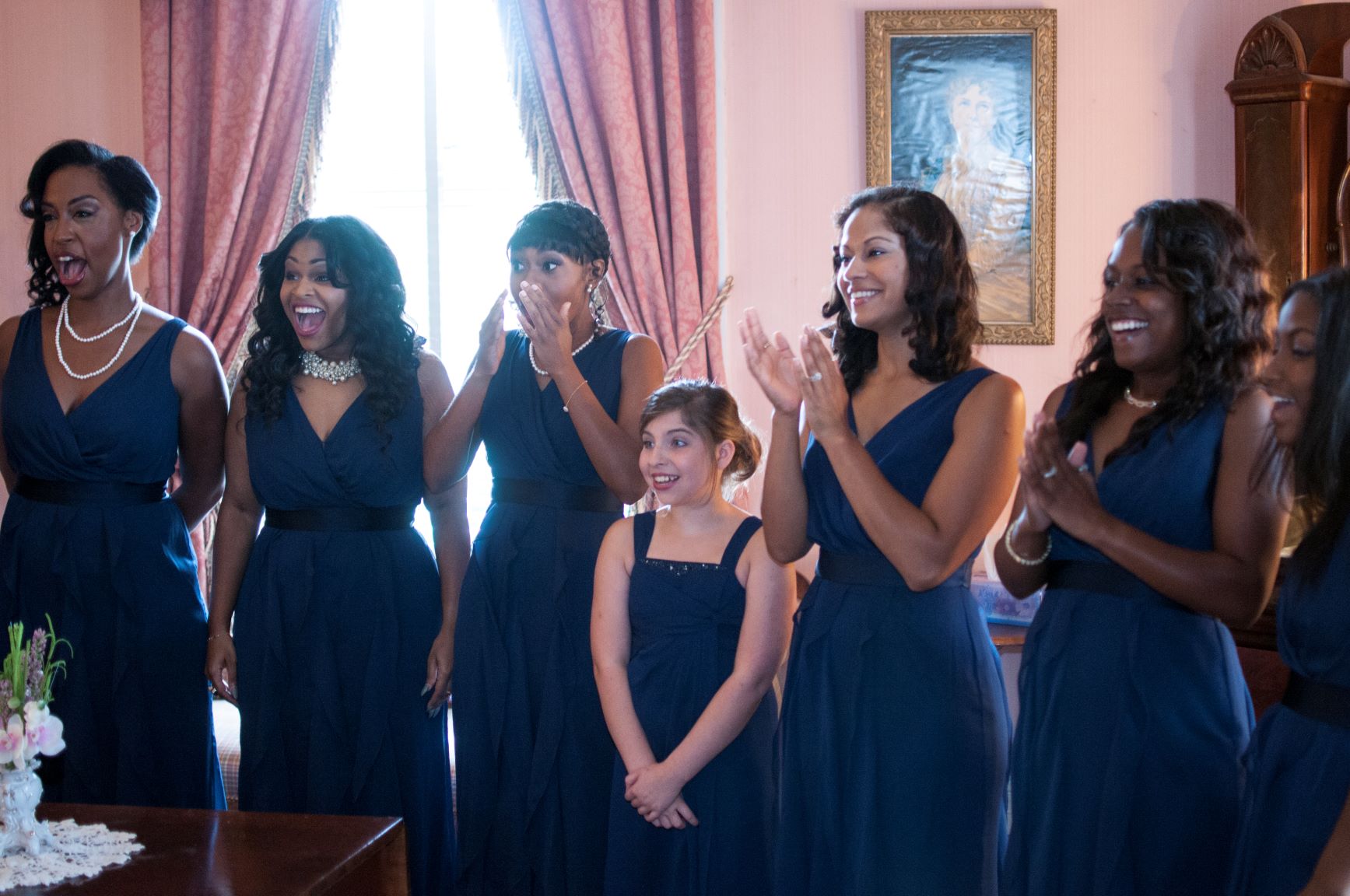 Photo by Rebecca Vaughan Photography
Being able to look back at the photos or videos of the genuine reactions from your ladies as they see you as a bride for the first time will surely be some of the most meaningful from your big day!
A few tips if you want to do this is to make sure that your bridesmaids will all be ready around the same time and give yourself 10-15 minutes to finish up your look before the big reveal. You can plan this out with your makeup/hair vendors and your photographer/videographer to make sure you capture the moments!