Is it time to plan your wedding shower? Well, we have everything you need to know about your wedding shower invitations!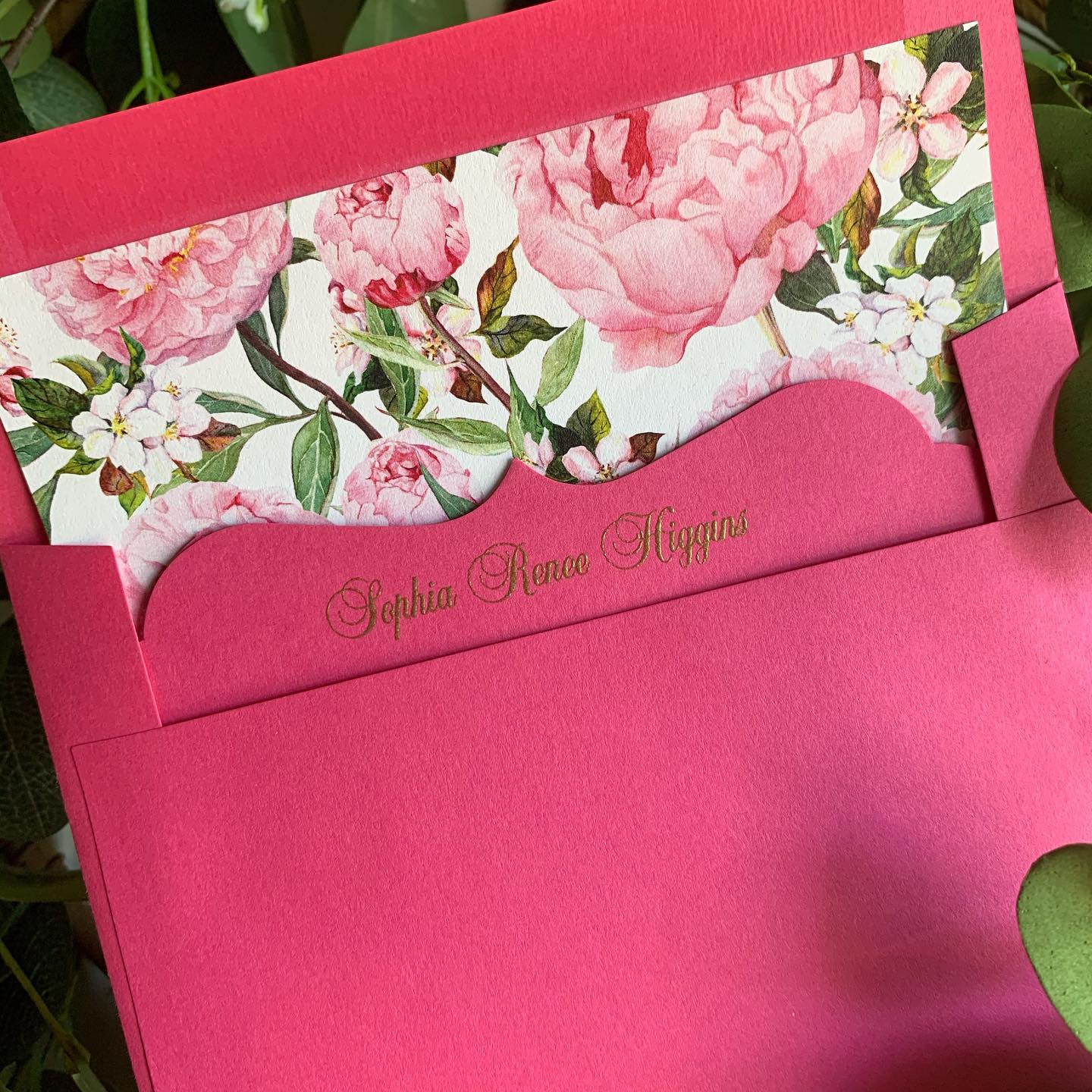 Who Is Invited?
Who all is invited to your bridal shower you may ask. Well, typically anyone who is invited to your bridal shower would also be invited to your actual wedding. Keep this in mind when creating the guest list. You would generally invite your bridal party, close family and friends and maybe a few acquaintances (that would be invited to your wedding as well). Some people opt for friend only or family only showers as well, which is perfectly fine!
How To Choose Invitations?
Now to choose your actual bridal shower invitations. Typically you would choose a design that compliments your actual wedding invitations, but don't have to be exactly like them. Maybe do similar colors or fonts to create a cohesive look! A great place for us to recommend that has a ton of choices is PaperKuts Studio! Kim from PaperKuts Studio is the absolute best and will make sure you get exactly what you are looking for!
When Should Invites Be Sent?
You wedding shower invitations should typically be sent around four to eight weeks before the event to give people time to plan if they can come or not. This also gives plenty of time for RSVP's to come in which are super important when it comes to ordering food or drinks for the event! You definitely do not want to wait when it comes to sending invites. It may not be enough time to get your RSVPs back to properly plan the event.
How Should You Address Invites?
When addressing wedding shower invites its customary to be more formal (especially if your event is on the more formal side) You would want to write out the person's first and last name and include their title (ex. Mrs. Ashley Jones or Ms. Sarah Thomas) You will also want to avoid abbreviations in the address such as Ln for Lane to be the most formal.