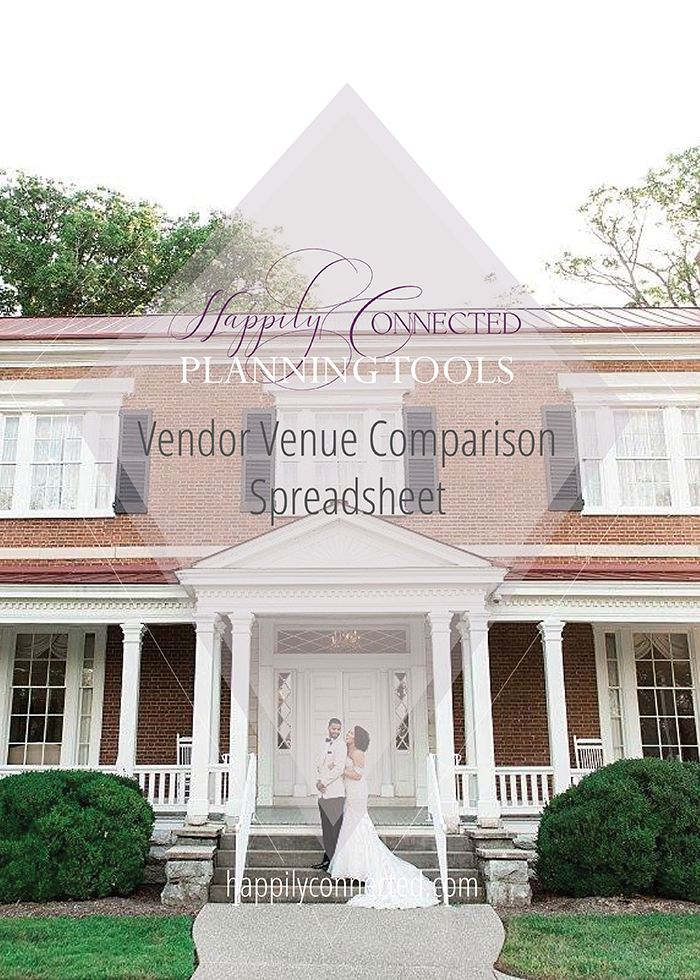 Choosing a venue can be a bit overwhelming. There's so many things to consider when choosing the perfect space for your celebration. All the details can be hard to sort and compare so we have put together a Venue Comparison Spreadsheet to help make it easier.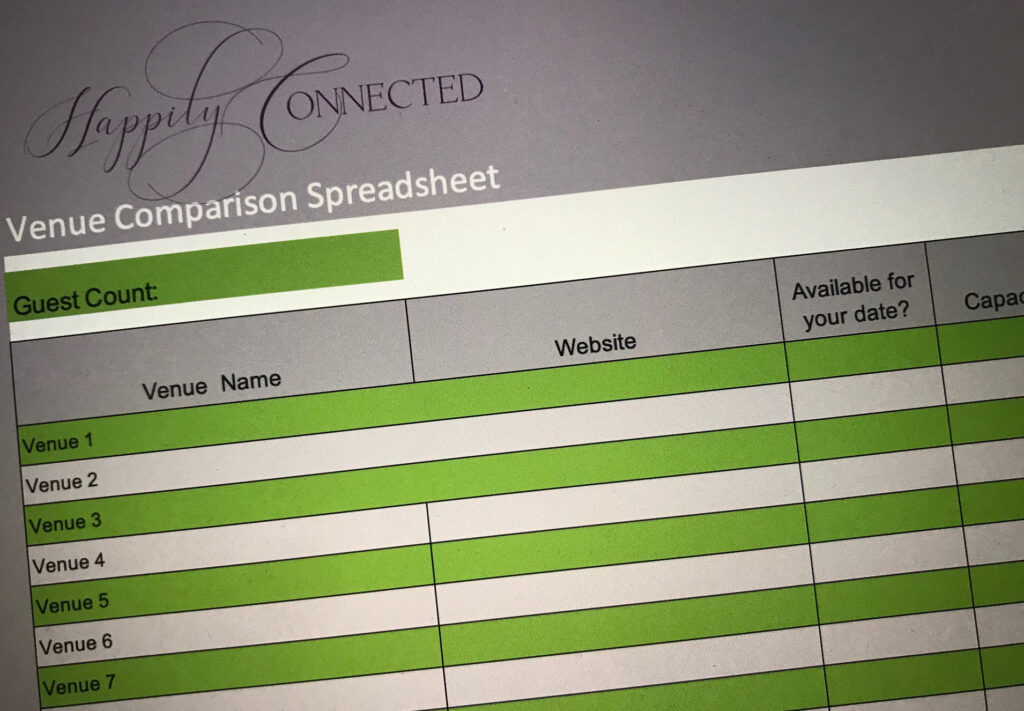 Click here to download the free Venue Comparison Spreadsheet. It's important you are signed into your own Google account to download. Next click on the file and then make a copy to save the spreadsheet to your own account.
The spreadsheet is designed to be comprehensive so you can customize it to fit your wedding. So if there's something you don't need, delete it or hide it. There are 20 rows to compare venues although we suggest to limit your comparison to 5 or less to keep from becoming too overwhelming.
Here is an overview on how the spreadsheet works.
ENTER your total Guest Count in Cell B6. Knowing the Guest Count will help in deciding if the venue is large enough for your needs.
Add the Venue Name for each venue you want to compare in Column A. Each Venue Name will populate on the Venue Photo's tab.
Add the actual cost for each line in the appropriate column for each venue.  We added 5 Columns at the end blank for you to add items. Feel free to add columns and rows if needed but keep in mind the formulas may need to be adjusted.
Add any comments in the Additional Notes Column (Column BF) for each venue.
The totals for each Venue will be displayed in Column BE
Add Photos for each Venue in the Venue Photos Tab under the corresponding venue.
The Venue Comparison Spreadsheet is part of our Planning Tools Series. You can find lots of wedding planning resources to help you with your wedding planning over at https://happilyconnected.com/category/wedding-planning-tools/.
Visiting venues and not sure what questions to ask? Check out our blog on 101 Important Questions to Ask Your Wedding Venue. 
Feel free to email us at info@happilyconnected.com if you have any questions. Please put Planning Tools in the subject line to help prevent your email from going in our spam folder.
Photo Credit: Ivory Door Studio