Flowers not your jam? Or maybe you would rather use your flower budget for your bouquet and not the centerpieces ? No Worries! We have put together some non-floral centerpiece ideas you are sure to love!
Candles
Candlelight is very romantic and the perfect feel for a wedding. Whether you opt for a statement piece like a candelabra, candlesticks and tapers, mismatched votives or even lanterns, the options are endless. Candles make a beautiful centerpiece and can fit any budget.  Be sure to ask your venue about their rules on candles and open flame.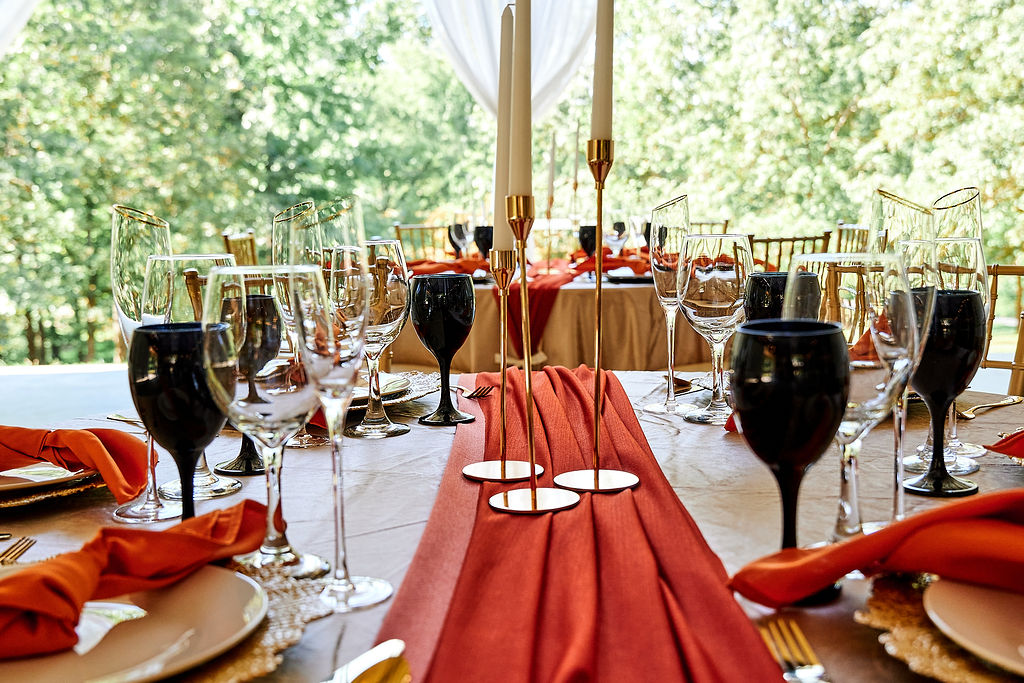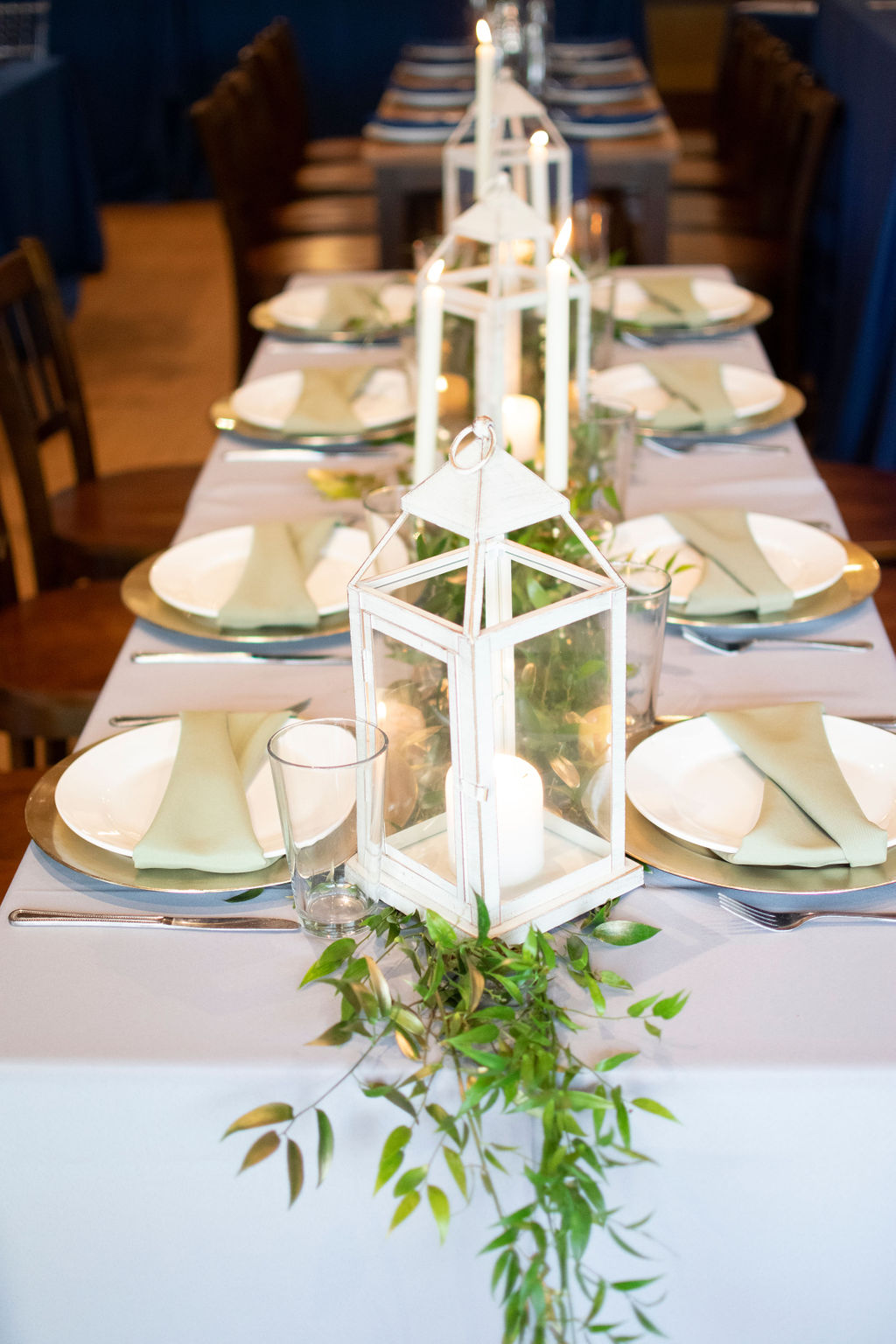 Photo Credit: Rebecca Vaughan Photography
Photos
Use photos of the two of you to make your reception more personal. Get creative on how to display them.
Books and Anitiques
Are you and your fiancée book lovers or simply going for a vintage feel? Stacked books (vintage or not) make wonderful centerpieces. Use different sizes and bindings to create dimension. Adding some mismatched antiques such as clocks, glassware, even jewelry will help complete the vintage look you have been dreaming of.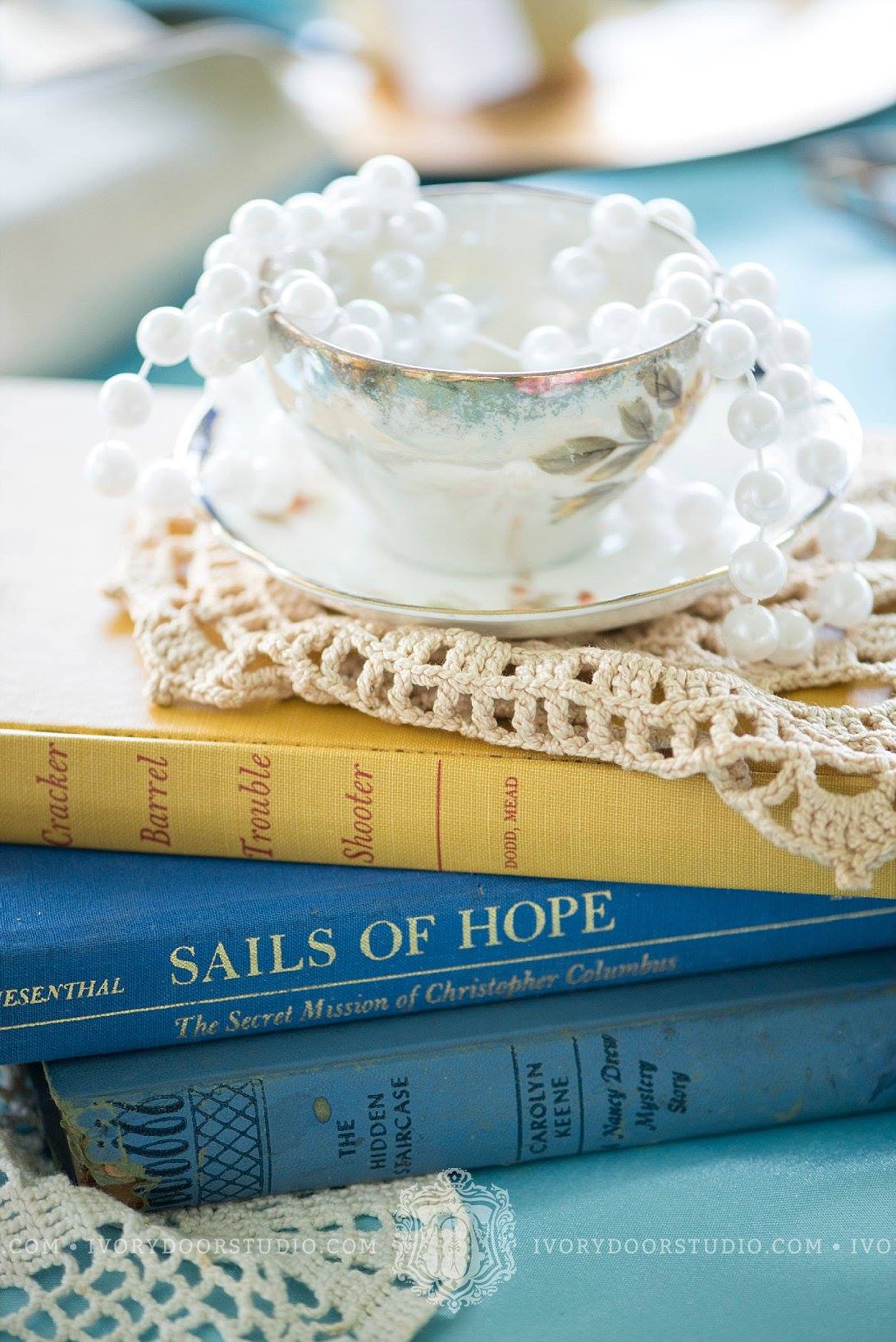 Twinkle/Fairy Lighting
If your venue doesn't allow candles but you still want to create that soft romantic glow, consider using twinkle lights as an alternative. Jars, votives, wine bottles and lanterns all look lovely with twinkle lighting coiled inside or around them.
Dessert
Having dessert instead of cake? Let the dessert work double duty. Consider a bouquet of cupcakes or a tiered serving tray filled with mini cupcakes or other sweet treats.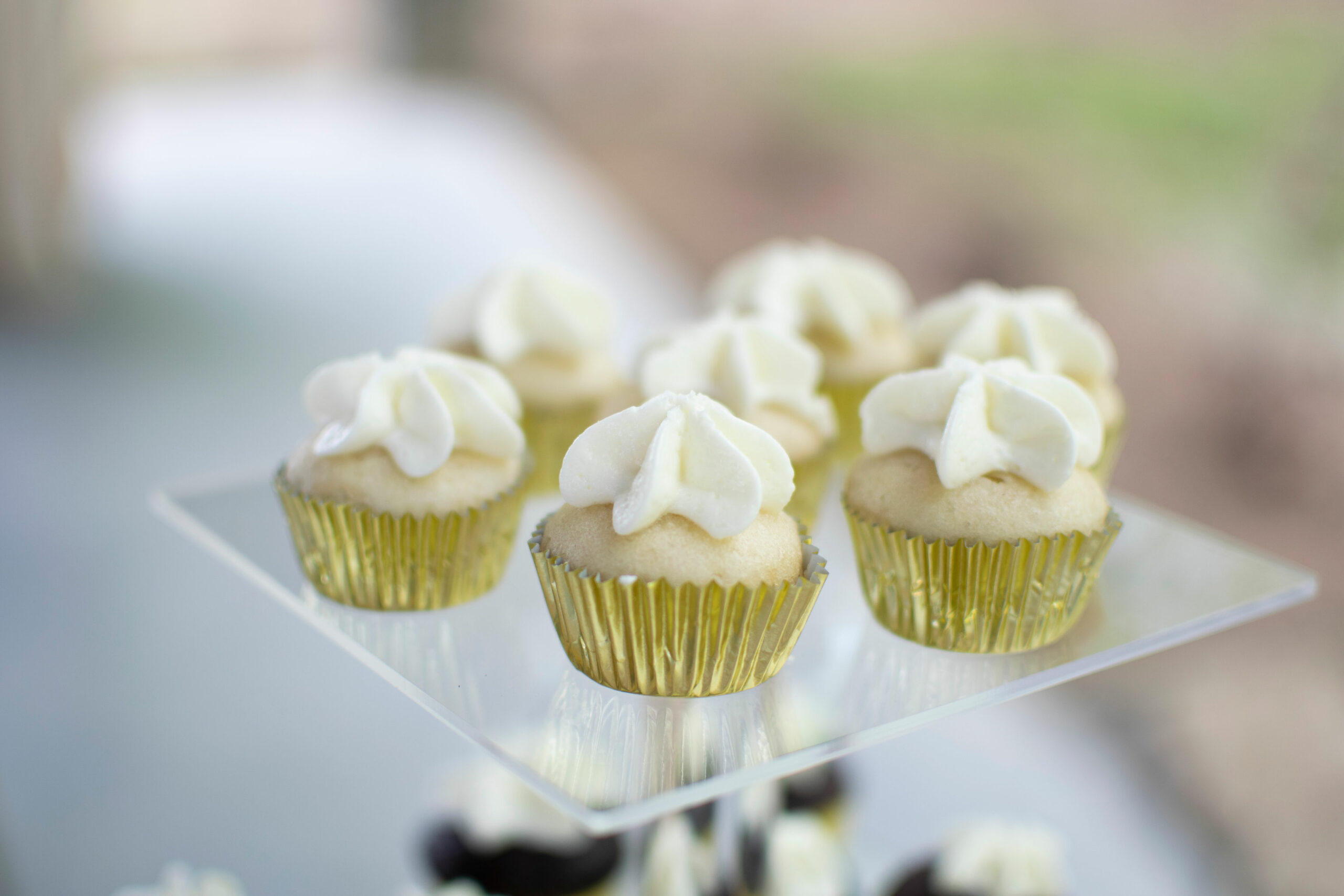 We'd love to hear what of other non-floral centerpiece ideas!