One of the super fun, but important choices that you get to make for your wedding day is whether or not you want to serve a signature cocktail? To help you decide we asked Brianna from Boozy with Bri to give us some pointers on how to choose a signature cocktail. Keep reading to hear what she had to say.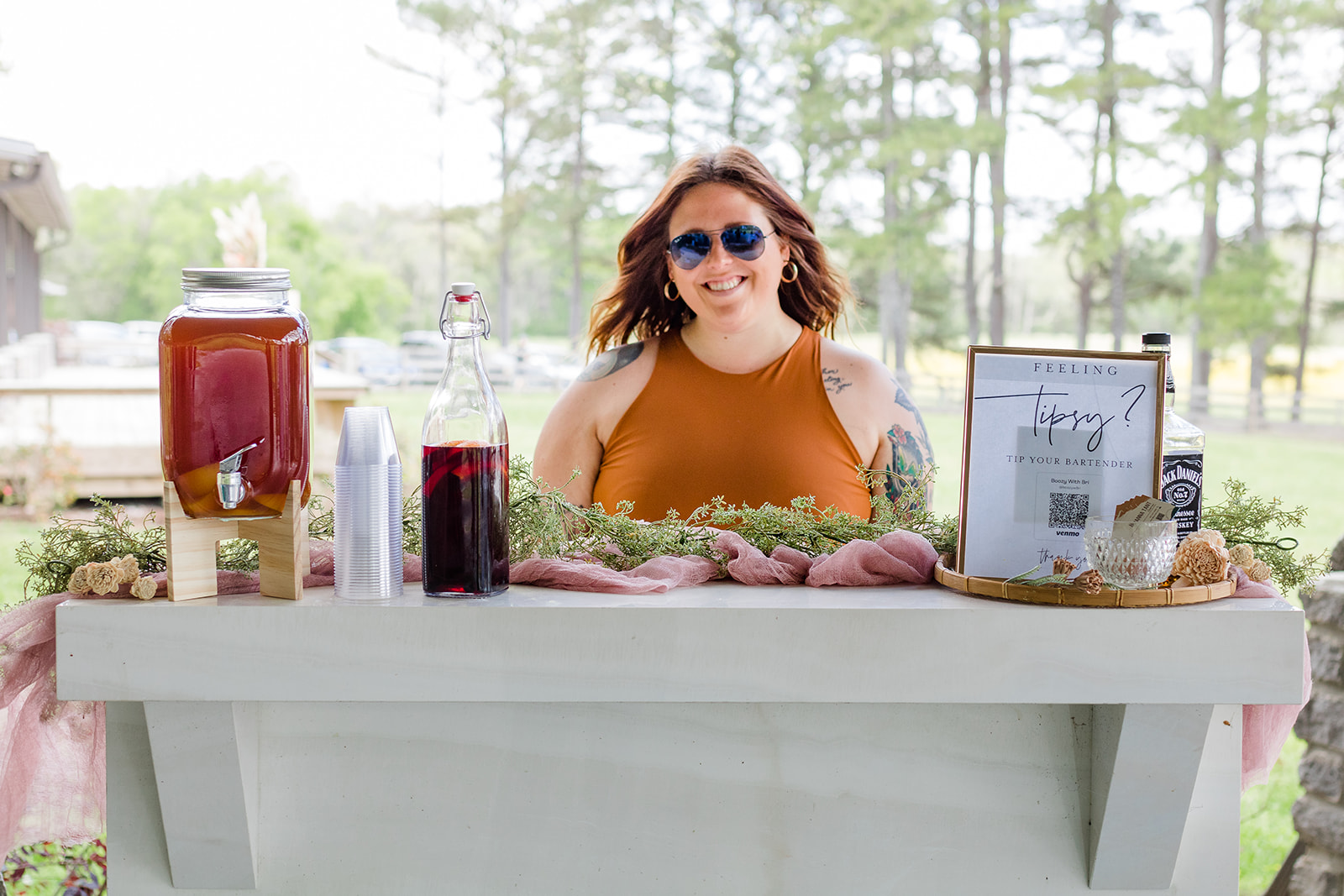 Make It Personal
Signature drinks at your reception are a great way to show you and your spouses personality or something unique about your relationship! Some ideas are possibly choosing a cocktail that's meaningful to your relationship such as the first drinks you shared together. You can also do a play on your names or something about you, such as if your name is Jack you could do a Jack and Coke! Another really cute personal touch is to name your signature cocktail after your pet or pets!
Think About The Season
One thing that could be important is to think about what time of year you will be getting married and what cocktails would go well in it. For instance if you are getting married in the winter, having a summer cocktail like a margarita may feel a little off with your theme.
Choose Something You Actually Drink
This may seem obvious, but it's super important to choose drinks that you and your spouse actually like to drink! It would be a shame to just choose something based on a name or look and when you go to drink it you don't actually like the taste. Which brings us to the final tip….
Taste Test!
Make sure you have a taste test of your cocktails before your big day! Once you choose your bartender you could ask to have a tasting session to figure out what cocktails you actually enjoy and how they look. This can be a really fun date for you and your future spouse to do together!
If you are looking for a fabulous bartender who can also help you choose the right signature cocktail for your event, contact Brianna with Boozy with Bri.