Deciding whether or not you are going to do a first look at your wedding can be a difficult decision. There are many factors to consider when choosing the option that is right for you.
Pros
Take a Breath
Undeniably your wedding day will be one of the most stressful days of your life (the most fun too!). Seeing your future husband or wife before the ceremony could help ease your nerves and give you time to take a breath before all the festivities start.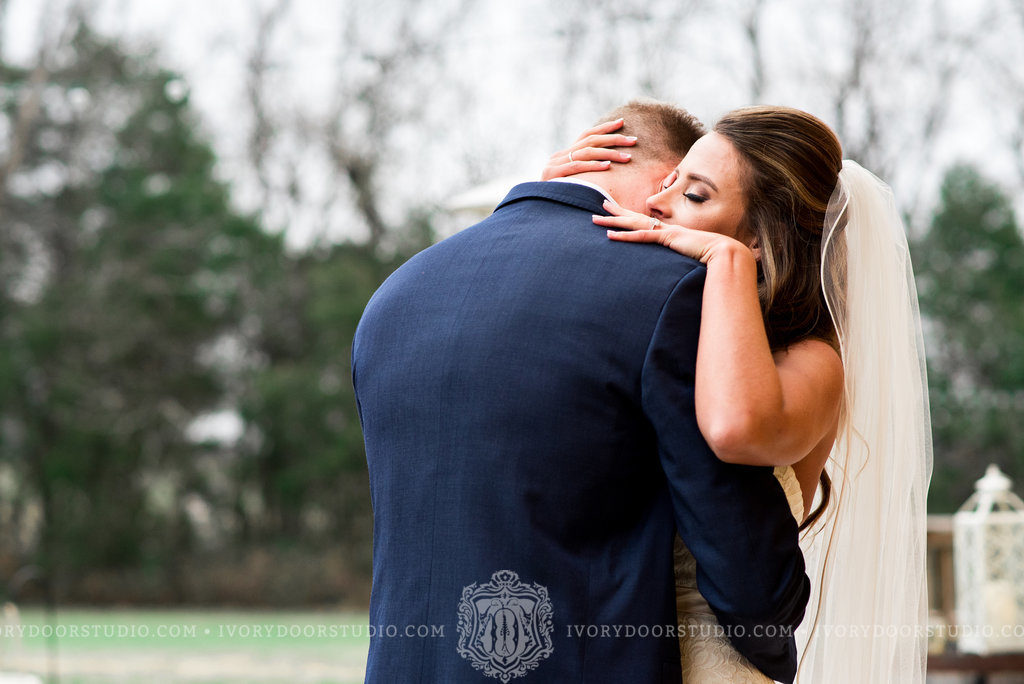 Timing
Having a first look before your ceremony will help to give you more time after the ceremony to participate in the fun. This will allow you to get your portraits done so that you don't have to do them after the ceremony. This is also great for your guests because they won't be waiting as long for the reception to really get going!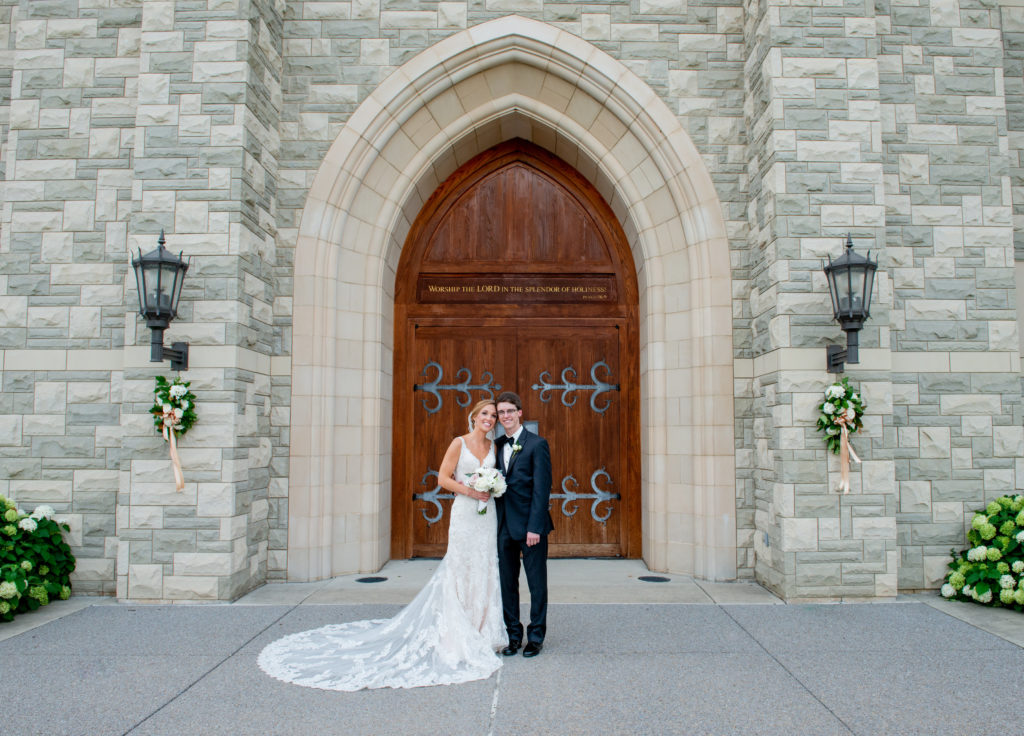 Special Moment
A first look can be a really special moment that just for the two of you. With everything going on it can be hard to fully engage with your spouse on your big day, but having this small moment can be very special and just for you.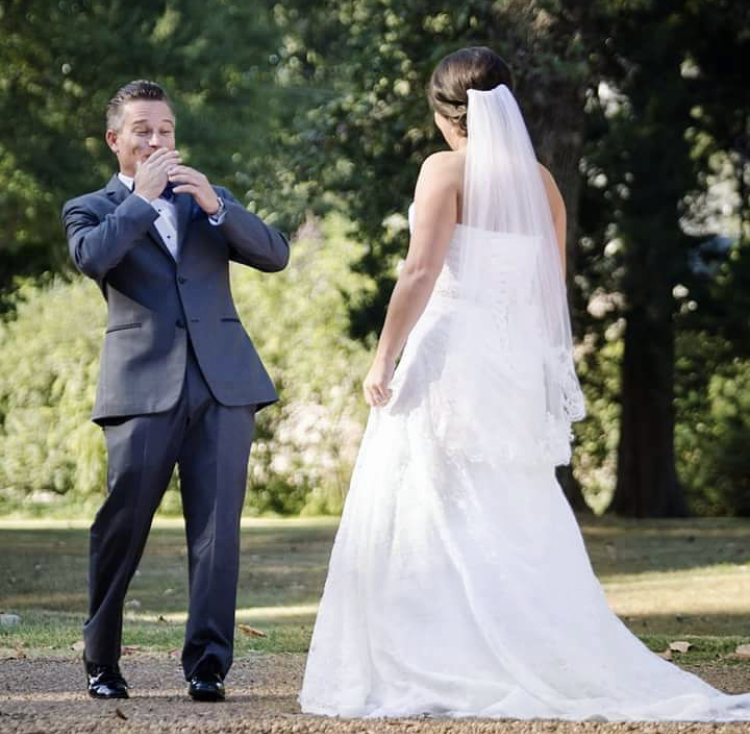 Cons
Losing a Moment
If you do a first look you will lose that incredibly special moment of your spouse seeing you for the first time coming down the aisle. If this is something that you truly want, then you should get it. Don't worry about the timing afterwards if it's holding you back. At the end of the day, this day is about you and your spouse and you deserve that special moment if it's important to you!
First Look Alternatives
If you can't decide exactly what you want to do, maybe consider some first look alternatives.
First Look Without "Seeing"
There are ways to do a first look without actually laying your eyes on that person if you want to save that for the ceremony. You could stand with a door in-between you where you can talk and interact without actually seeing the person. Or simply write notes to each other to read before the ceremony. You could call each other and have a talk. This can be great if you are feeling anxious, but don't want to ruin that first look down the aisle.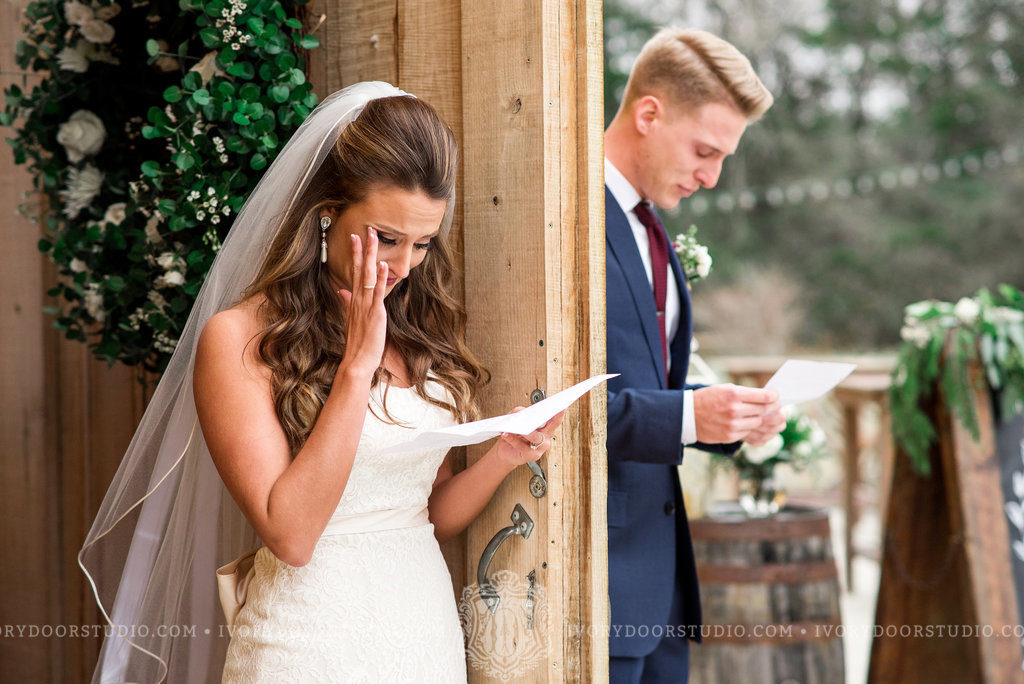 First Look with Family
Having a first look with a family member, rather than your spouse can be incredibly special as well. I personally did a first look with my dad and it was one of my favorite moments on the day! It could also be your mom, brother, sister, grandparents, whoever is the most special to your heart!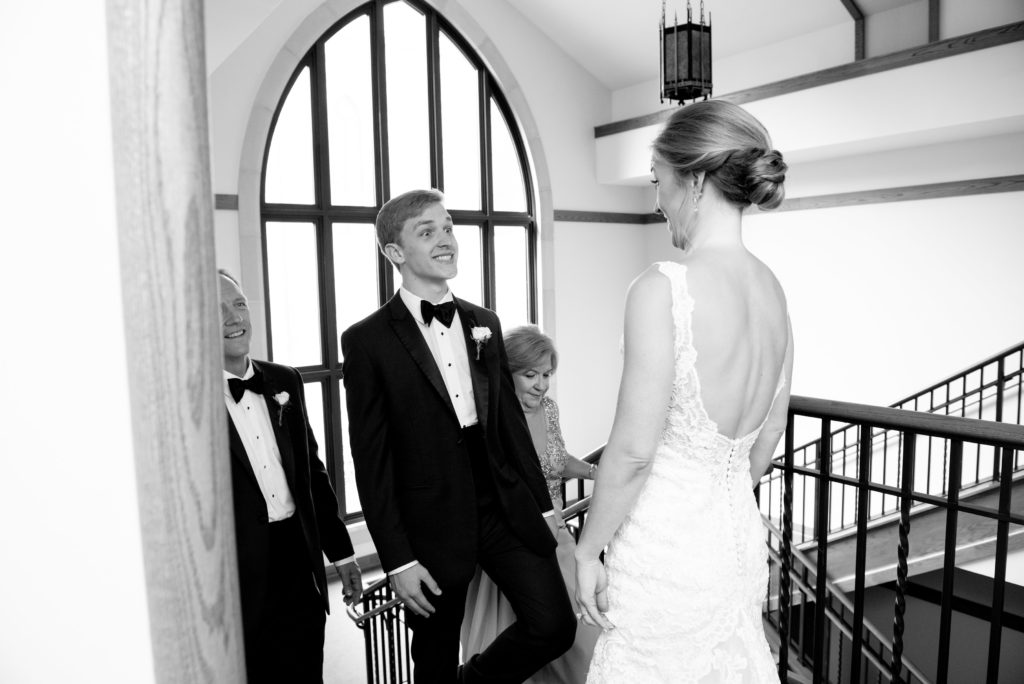 Having a Private Dinner
If you don't necessarily want to do a first look, but you still want some private time with your spouse, then consider eating your dinner alone instead of at the head table. This is a beautiful and intimate moment that will be sure to make your big day very special.