Are you interested in having a destination wedding but don't know where to start? We have a great thing for you!
If you are interested in a destination wedding, Sandals offers fantastic Virtual Wedding Parties to help couples figure out exactly what they want.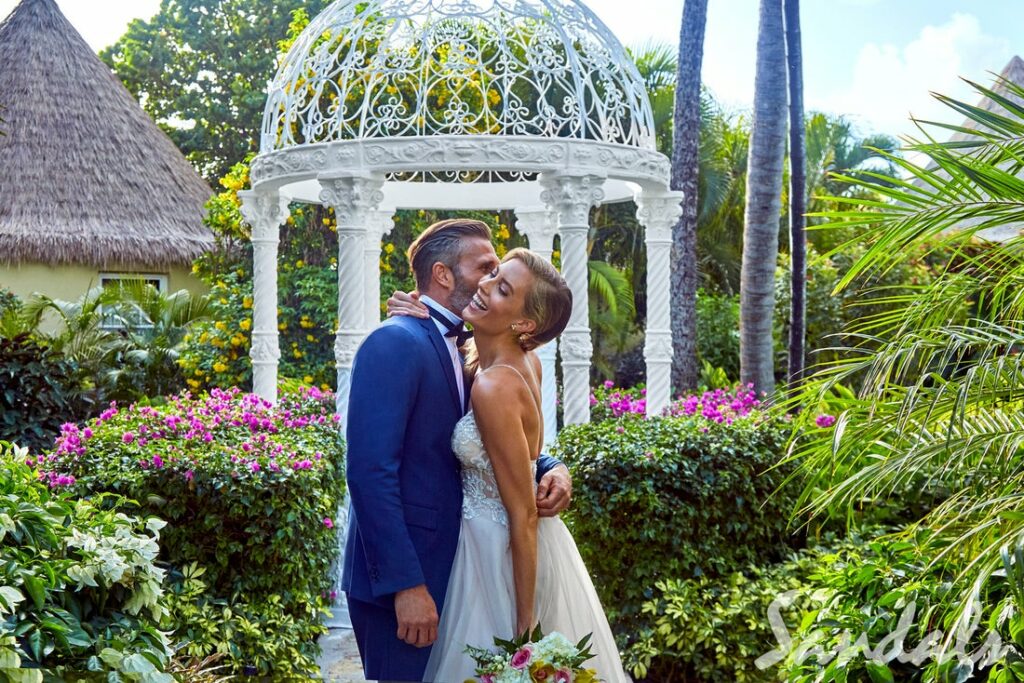 It's one of the best features that Sandals offers and it helps couples "test out" destinations and find out which one is the right one for them!
This is a great feature for couples who feel overwhelmed over trying to decide which destination or resort is the right fit. This can also be a great resource for couples in long distance relationships.
These parties allow couples (whether they are physically together or not) to log in and the Sandals Wedding Team goes through the process of how to book a destination wedding.
Sandals Platinum Wedding Specialist, Linda Dancer, is able to attend these virtual parties with clients to help answer any additional questions couples may have.
Linda Dancer is a Sandals Resorts Chairman's Royal Club Specialist, as well as a Sandals Resorts Platinum Wedding Specialist. She loves to help couples navigate through all resorts, destinations and room categories to plan the perfect vacation or wedding. Having been to all the resorts many times, she have lots of photos and information to share from her personal experiences.
So grab your fiancé and login to the best wedding soirée online! You'll get the latest information from the Romance Specialist at Sandals and Beaches Resorts along with inside tips about throwing your ultimate customizable wedding in the Caribbean.
There's also an exclusive booking incentive of up to $250 spa credit for the couple!
There are several dates coming up for this month in October! Below are the dates with the virtual links to the parties!
To contact or learn more about Linda Dancer click here!