There are a ton of different ways to ask your friends to be a part of your wedding day. You can invite them to a meal and ask them in person, send them a card or a gift package or just send a simple text if that's your style. There are a ton of custom options out there to add their names, monograms, dates, etc. These are all awesome ideas, but are done over and over. So if you are looking for a more fun, creative (and delicious) way we have it for you! Why not ask your ladies with an edible request?
These custom cookies are a unique way to gift your friends while also asking them to be a part of your big day! And you can completely customize them with their name, flavors, colors or your wedding date, etc.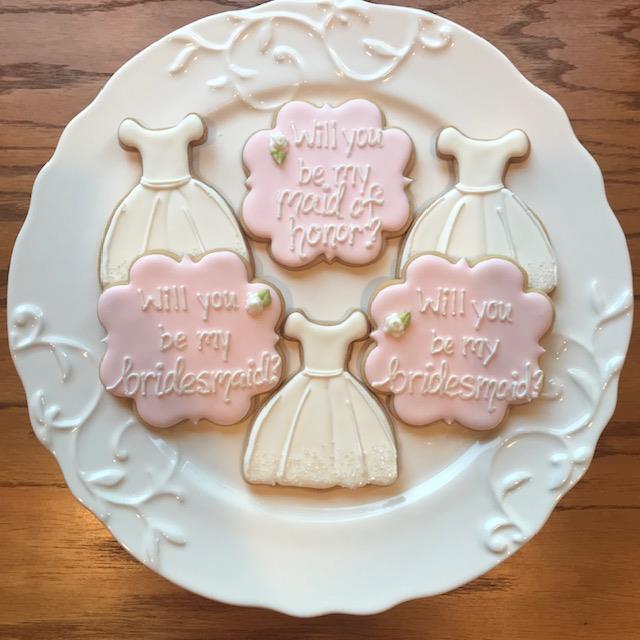 Allison from The Rolling Pin has made the perfect cookies that are pretty as well as delicious! She can make them in a variety of shapes, colors and designs. Anything to fit your wedding aesthetic! She also makes a variety of other desserts for any occasion, so if cookies aren't your thing you could also do cupcakes or cake!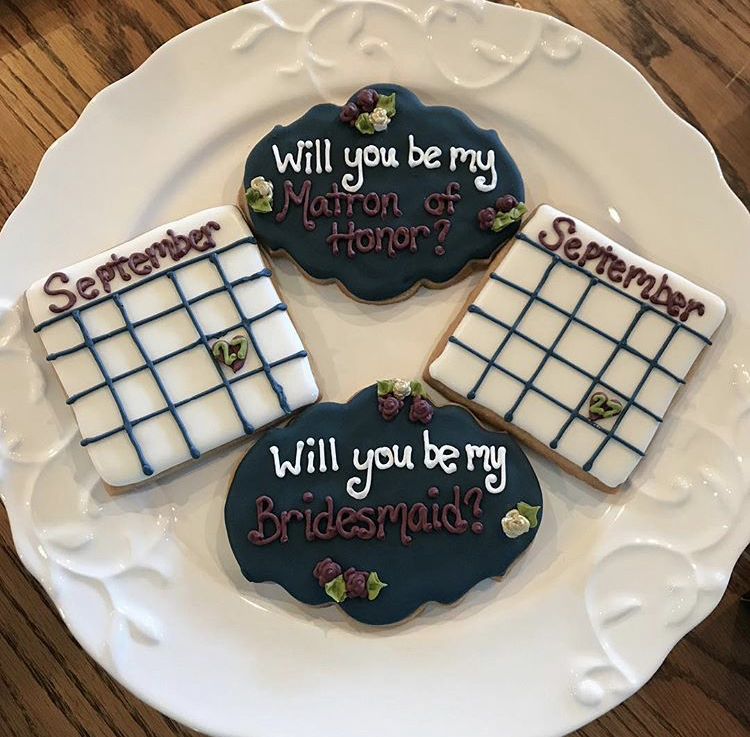 We can guarantee that your girls will never forget this sweet gift! They may even be too pretty to eat!! It is a great, personal way to show your ladies that you care and are excited for them to participate in your big day.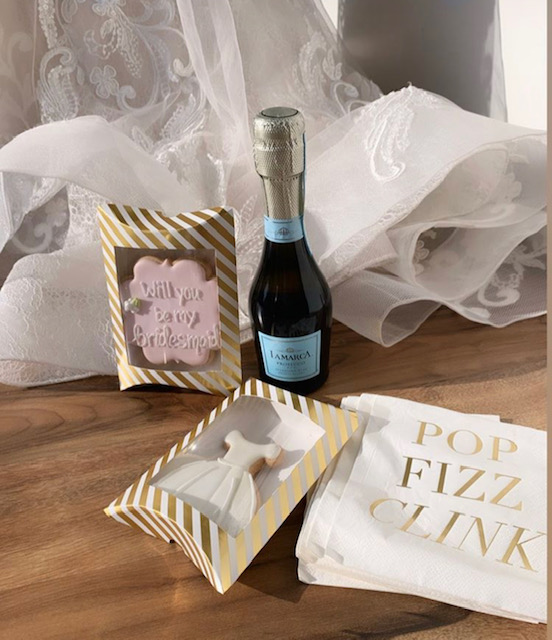 There are a variety of ways to package them as well, like these little boxes. And you can pair them with other gifts as well, like champagne or wine. (Who doesn't love champagne and wine?!) How will you ask your best girls to be by your side on your special day?