We love  embellishments when it comes to wedding invitations! There are many fun and gorgeous ways to add a little spice to your paper details and we are here to share a few of our favorites!
Ribbons and Bows
One of our favorite ways to add a little embellishment to your wedding invitations is ribbons and bows! There are a ton of textile choices when it comes to this option. You can opt for a thin ribbon like the one below from PaperKuts Studio (we also love the shell detail on the bow!) Or you can do a thicker ribbon or bow with an actual fabric like the beautiful designs from St. Croix Designs shown below as well.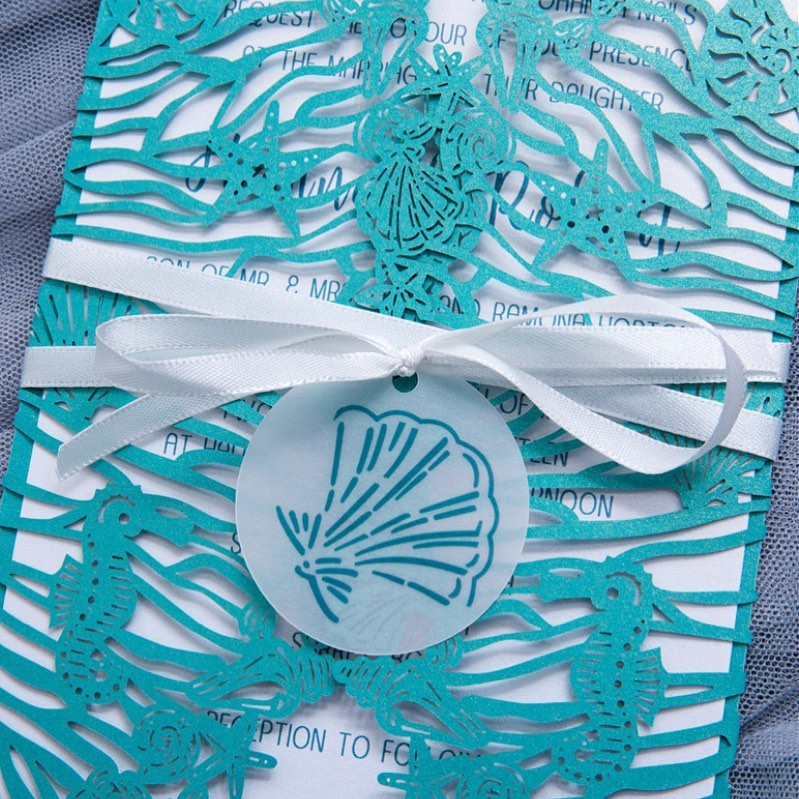 Invitation by PaperKuts Studio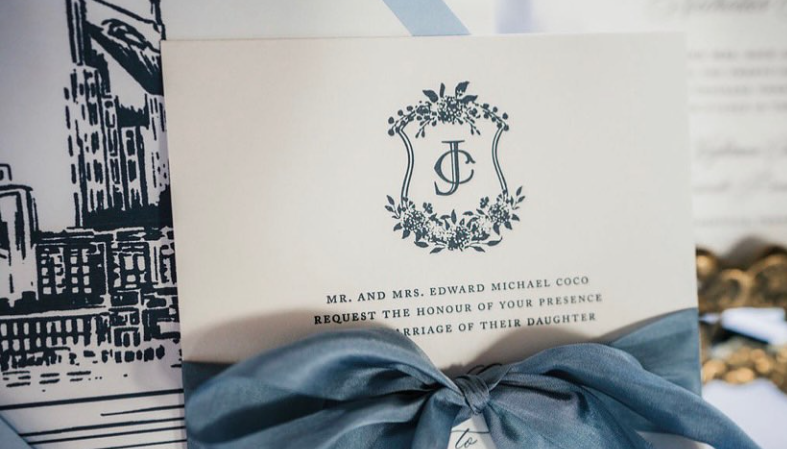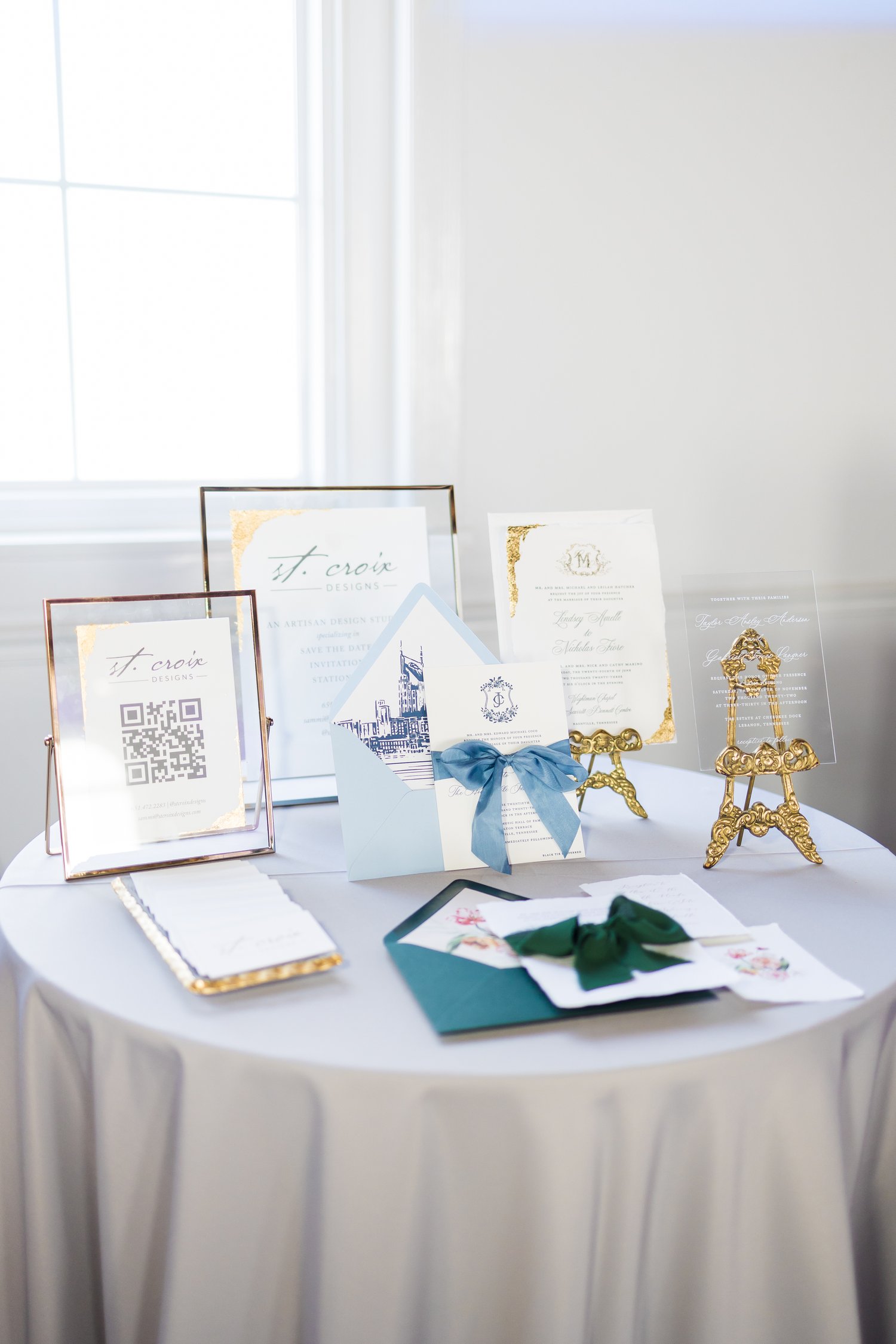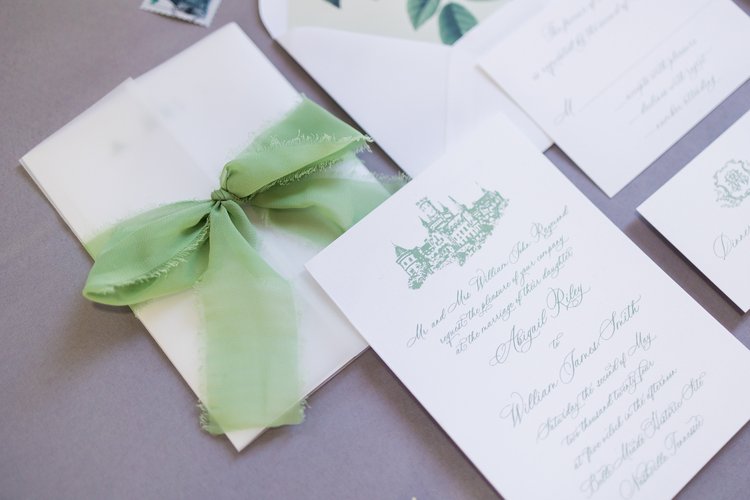 Invitations by St. Croix Designs
Broaches 
Another gorgeous and glamourous embellishment is a type of broach like the ones shown below from PaperKuts Studio. This is stunning for a winter wedding because it reminds us of a snowflake! It can also just add a touch of elegance to your invitations.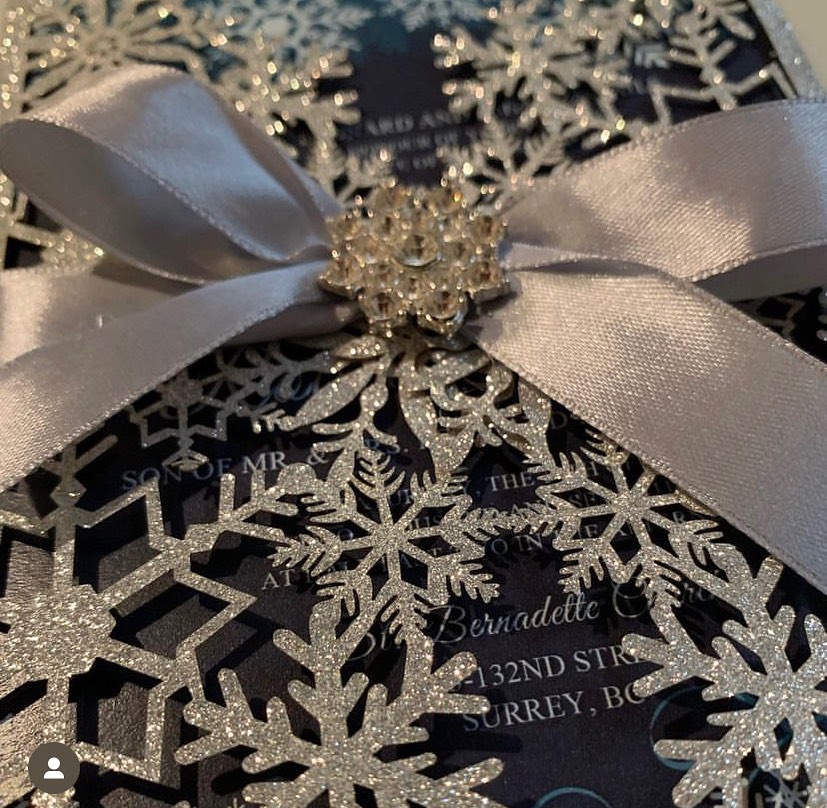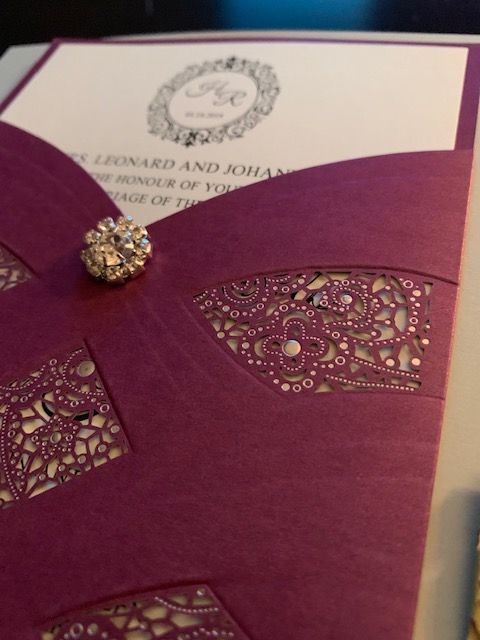 Invitations by PaperKuts Studio
3-D Stamp
We also love this 3-D stamp that you can add to your wedding envelopes like this one below from PaperKuts Studio. You could add your last name or initial or initials. Or you could opt for a monogram!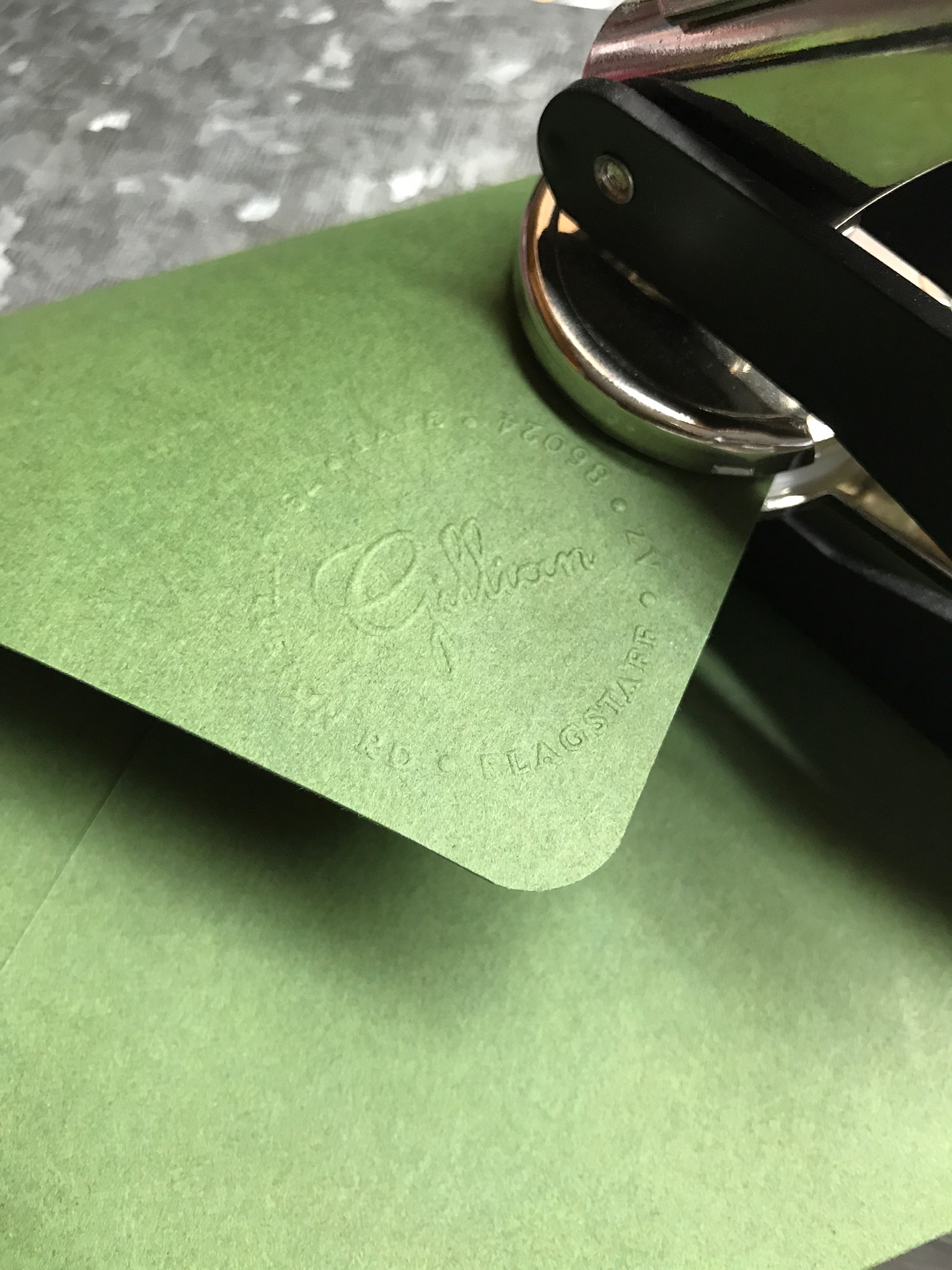 Wax Seals
We also really love the wax seal detail. It really adds an elegant and unique detail to your wedding invitations. It also has a regal feel! You can add a wax seal with an image, possibly florals or you could use your initial or monogram.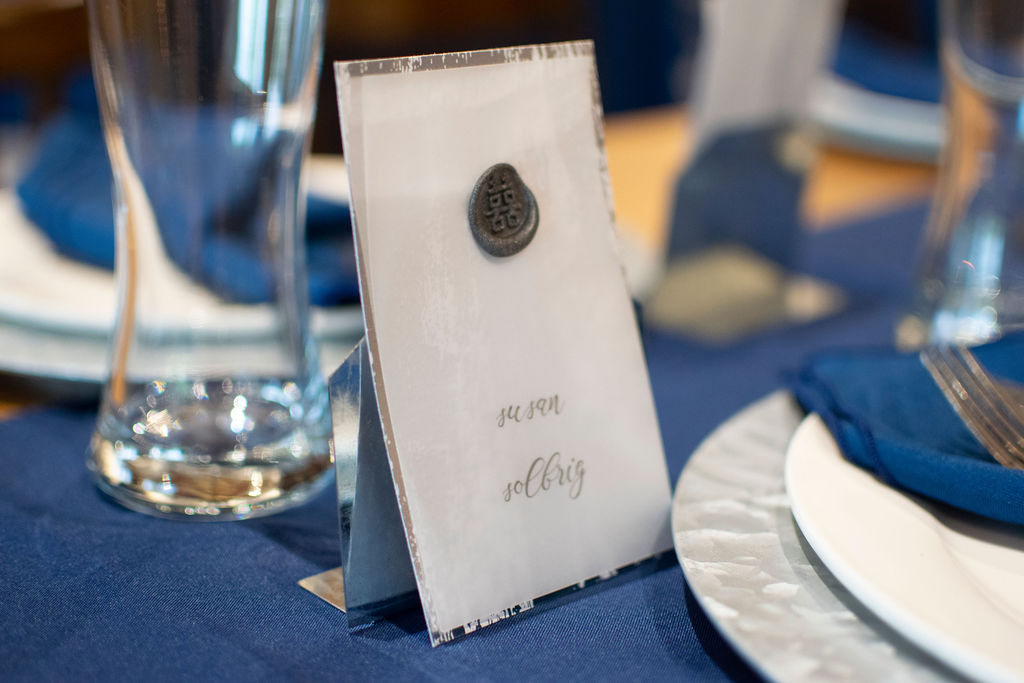 Invitation by PaperKuts Studio