We love the gorgeous details of this Cupcakes and Lace Styled Shoot. Keep reading to learn more about this sweet styled shoot featuring beautiful gowns by Couture by Tess Bridal Gowns! Not to mention delicious cupcakes!
Here's more about the shoot from Meredith Corning with Meredith Events who was the organizer. Organizing a styled photo shoot can be a daunting task.  I will admit that at the onset of planning a shoot, my heart skips a beat for a second as I am thinking about all the pieces I'll be putting together.  There are always hiccups along the way and fires that need to be put out, so in addition to the meticulous planning, I become a troubleshooter armed with only my wits, cell phone and contact list of fabulous people that help me along the way.
When Liz with Elizabeth Hayden Photography contacted me about a Southern Vintage Style Wedding Shoot while I was in town for a wedding, it sounded like a fun idea and I was excited to work with her.
We literally had about a week to throw something together.  My original model cancelled last minute (and after I had already picked up wedding gowns in her size), so Liz and I went to work on a back-up plan.  We both ended up finding a model and I had pulled enough dresses to style two models, so we rolled with our lovely models, Audrey and Bailee.
Liz knew a makeup artist who was excited to participate and I asked my friend Jessie with Arkansas Wedding Cinematography to come film and play with us.
Our original location was a beautiful spot in the woods where a small waterfall existed.  As we were watching the weather, Liz and I both became concerned it may rain and I certainly did not want to get Tess with Couture By Tess Bridal's gowns dirty.  I reached out to Mark, the owner at The Abbe House Inn, and told him our dilemma (this was two days before the shoot!) and luckily he said we could work there.  I had only met Mark once, so it was super sweet of him to oblige. This gave us an alternative indoor space in case it did rain, which it did not and we ended up shooting outside The Abbe House Inn on his gorgeous property.
Before the shoot, I went by my friend Debbye's house with Vintage Tablescapes to source some vintage china to use for our table design.  Debbye has a serious collection of china she and two of her friends have been scouting over the years from vintage markets and estate sales across the south. I found several items that were perfect and spotted a small selection of brass candlestick holders as well.
On my way to The Abbe House Inn, I stopped quickly at Walmart (of all places, I know!) and picked up the cupcakes, coconut cake and cake pops in our color palette.  It was a last minute thought since I did have a glass cake platter and a vintage cupcake stand from Debbye.  It definitely added a touch of whimsy and I am so happy we had them.  Since this was literally "design on a dime," and I did not pay the models, I sent them home with cupcakes and cake pops instead.  Mark at The Abbe House Inn, who is a chef extraordinaire, even made them dinner before they left!
Liz was kind enough to run by Deidra's shop with Deidra's Neighborhood Florist & Gifts on the way to The Abbe House Inn to pick up a centerpiece, bouquet and floral hair accessory she created in our color palette.
Our friend, Maria, with Wedding Paper Love sent us a beautifully designed invitation suite to match our theme and Liz styled the images with a vintage tray, greenery and an antique perfume bottle. Maria even got them printed to feature The Abbe House Inn as "the venue."  This last detail really completed our overall look and feel.
Although this Southern Vintage Style Wedding Shoot was assembled in one week, the team put their hearts and souls into it.  It helps to have some really amazing friends in the industry that come through for you at the drop of a hat.  In the end, that is truly what southern vintage is all about – friendship and lending a hand to your neighbors when they are in need…southern hospitality at its finest indeed.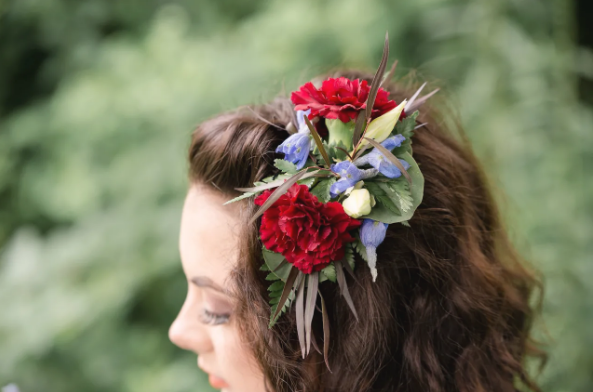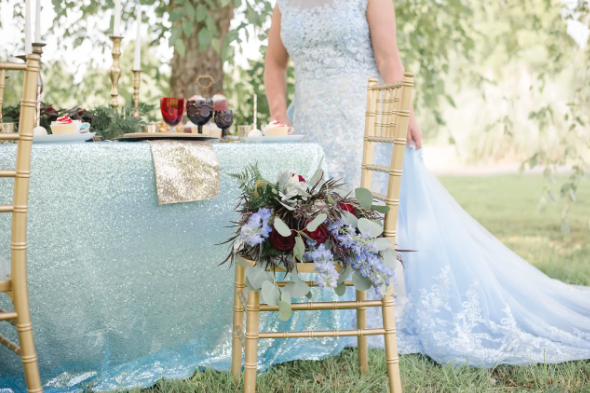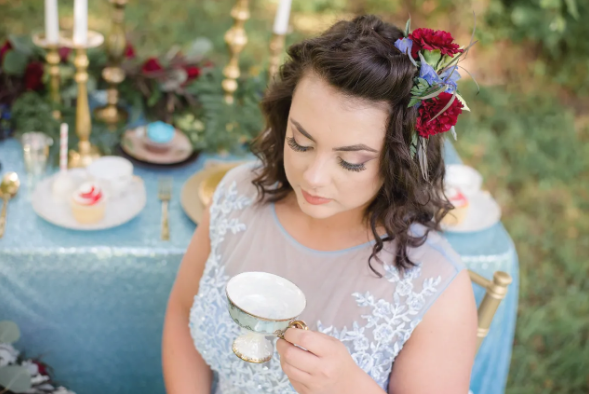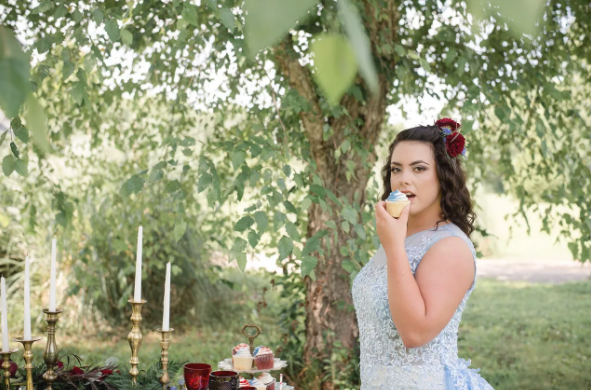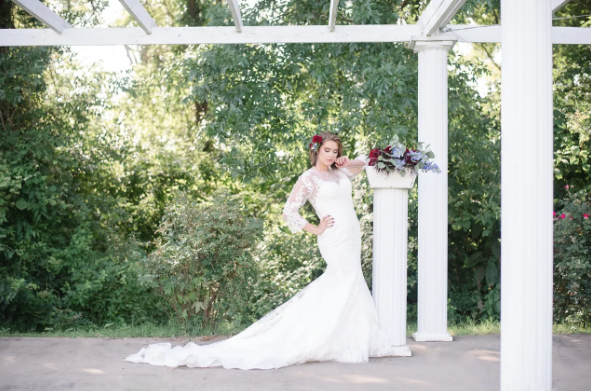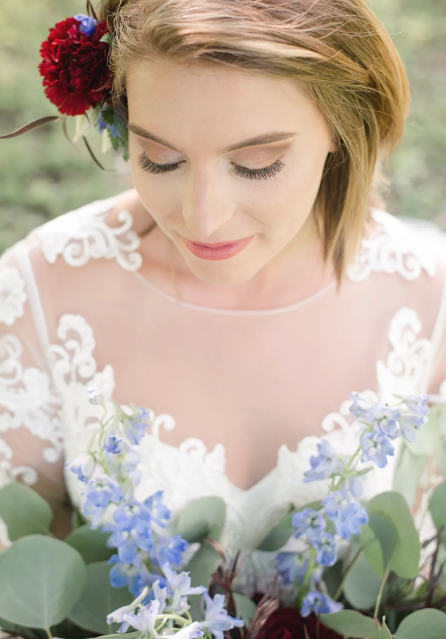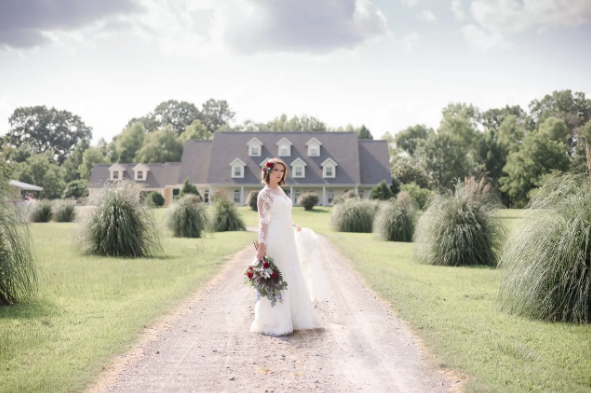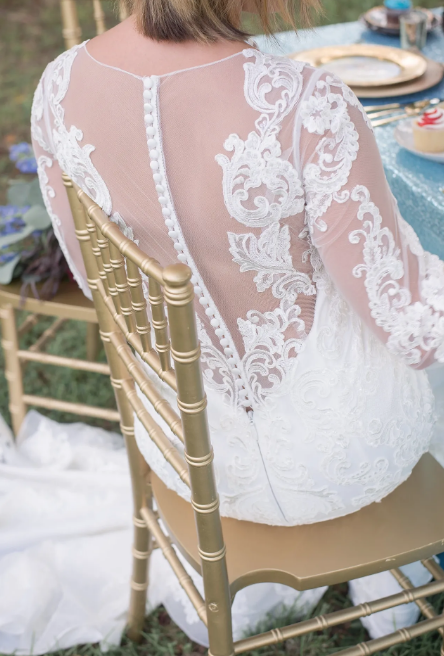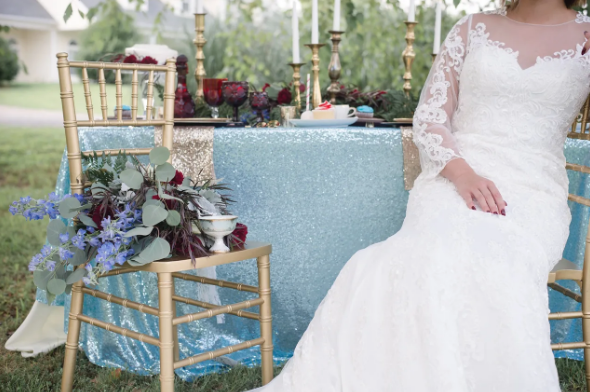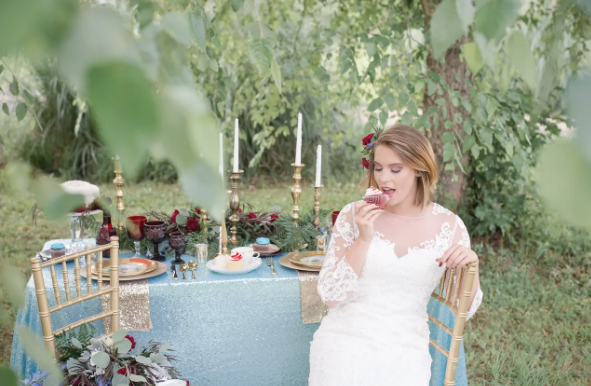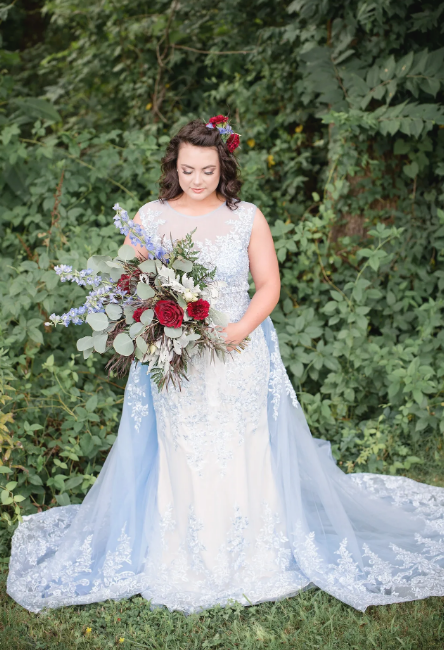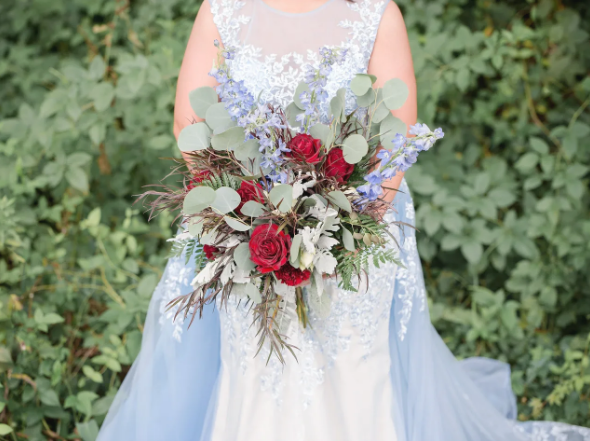 Glam Team for this Southern Vintage Style Wedding Shoot below:
Gowns: Couture by Tess Bridal
Photography: Elizabeth Hayden Photography
Creative Direction: Meredith Events (Meredith Corning)
Videography: Arkansas Wedding Cinema (Jessie Swaffer Cinematography)
Invitations WeddingPaperLove
Flowers: Deidra's Neighborhood Florist & Gifts
China: Vintage Tablescapes
Makeup: Kaitlynn Swanson
Models: Audrey Francine and Baylee Chantell Barden
Venue: The Abbè House Inn
Originally published on Wed Me Pretty Blog.
Written By: Meredith Corning with Meredith Events