Happy National Cake Decorating Day! National Cake Decorating Day  is on October 10th recognizes the creative artist who elevates cake design to another level.
Regardless of whether professional cake decorators started their careers as hobbyists or are professionally trained,  their creations are beautiful. Cake decorators decorate cakes for many occasions, from baptisms and birthdays to anniversaries and weddings. Decorated cakes help carry out the theme of any party or event.
Cake decorators are amazing artists! They captivate us with their beautiful designs and delight our tastebuds with the amazing flavors.
To observe #CakeDecoratingDay, we thought we would share some of our favorite cakes!
The combination of Black and White make a classy elegant statement and this cake is no exception!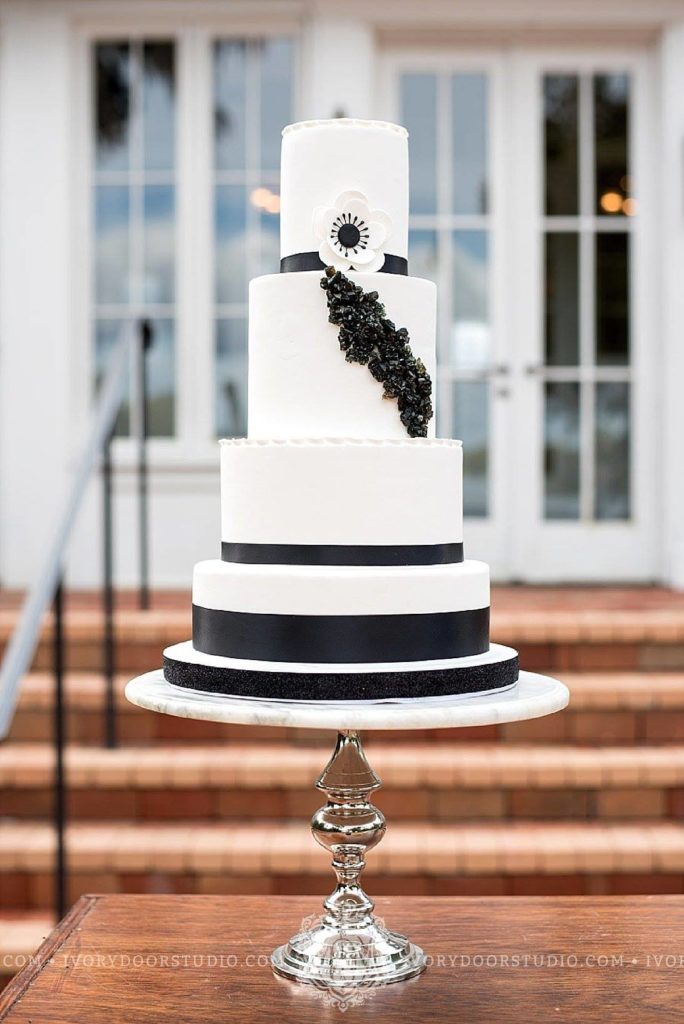 WOW is all we can say about this gorgeous cake from Katelin Hayes Desserts!! We love the coppery florals which complement the white tiers and the purple baylayage give it just the right amount of POP & Elegance!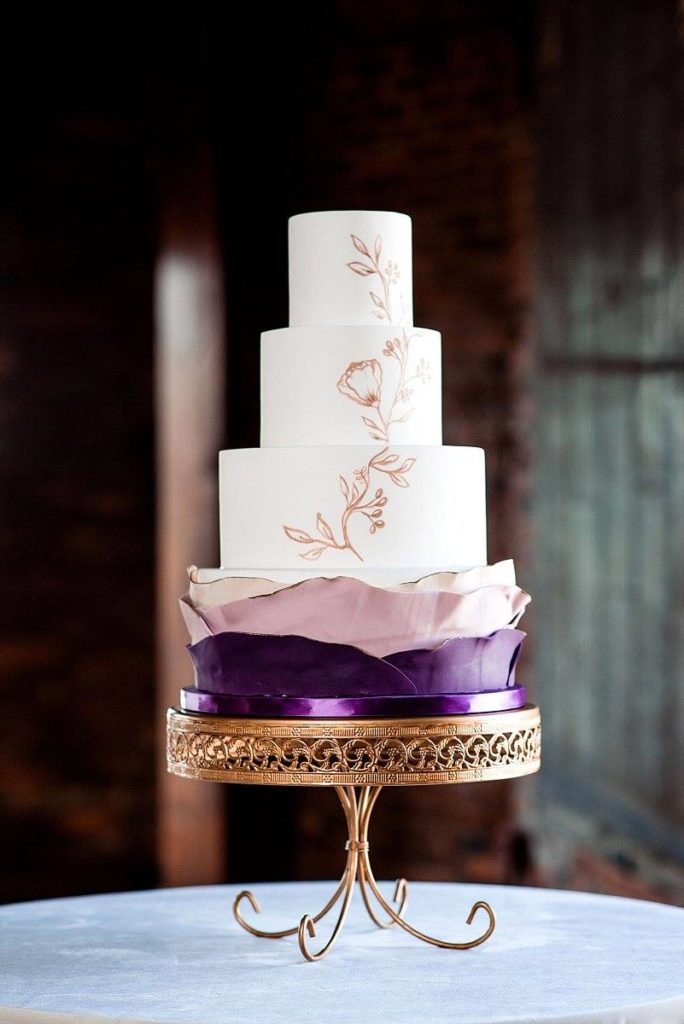 Naked Cakes have become a trend in the past few years. Although most naked cakes don't have a lot of decorating on them, we love these that have a combination of decoration and bare cake.
The red frosting flowers pop against the chocolate layers of this naked cake by the Rolling Pin! Love how the monogram and the ribbon tie the colors together.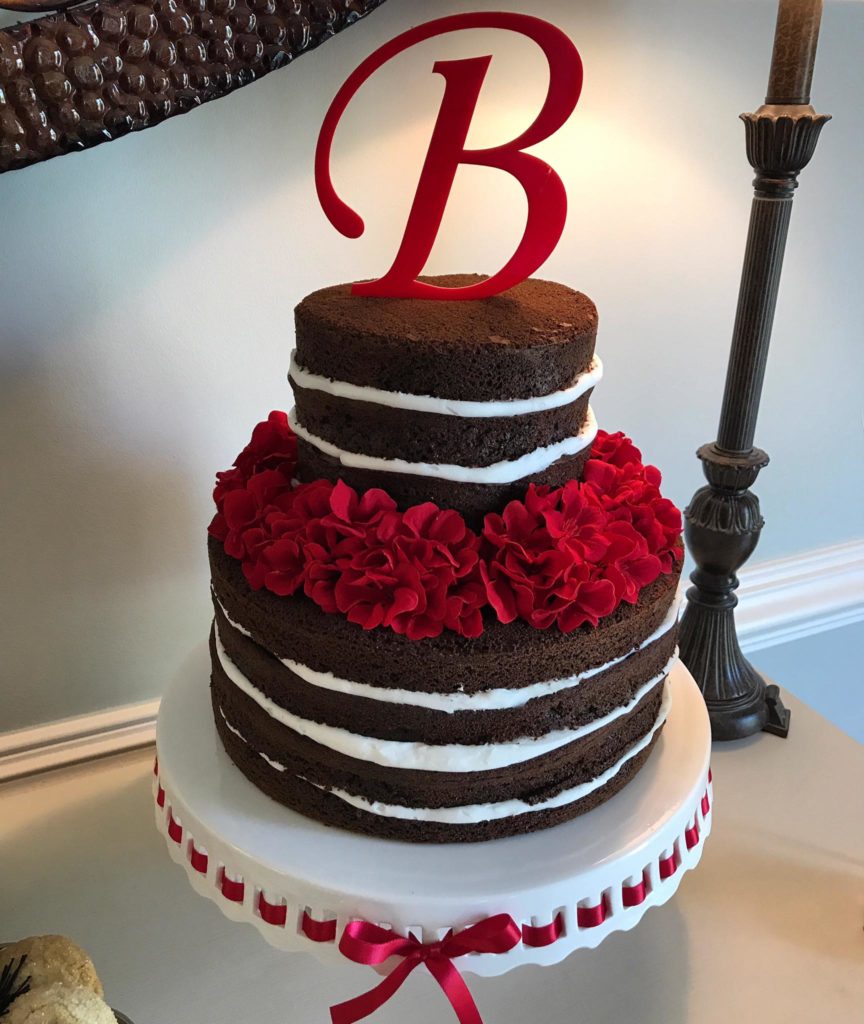 Love the combination of the naked cake layers and the solid frosted layers in the center of this one by Allison of the Rolling Pin. The figs and berries add a nice touch!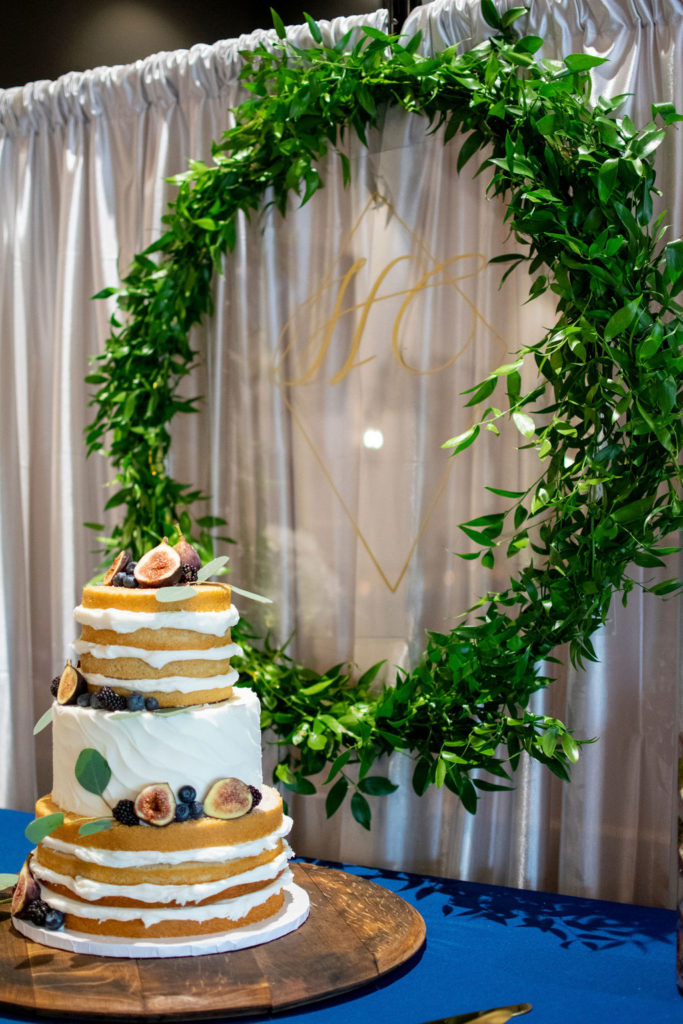 This stacked bundt cake is adorable!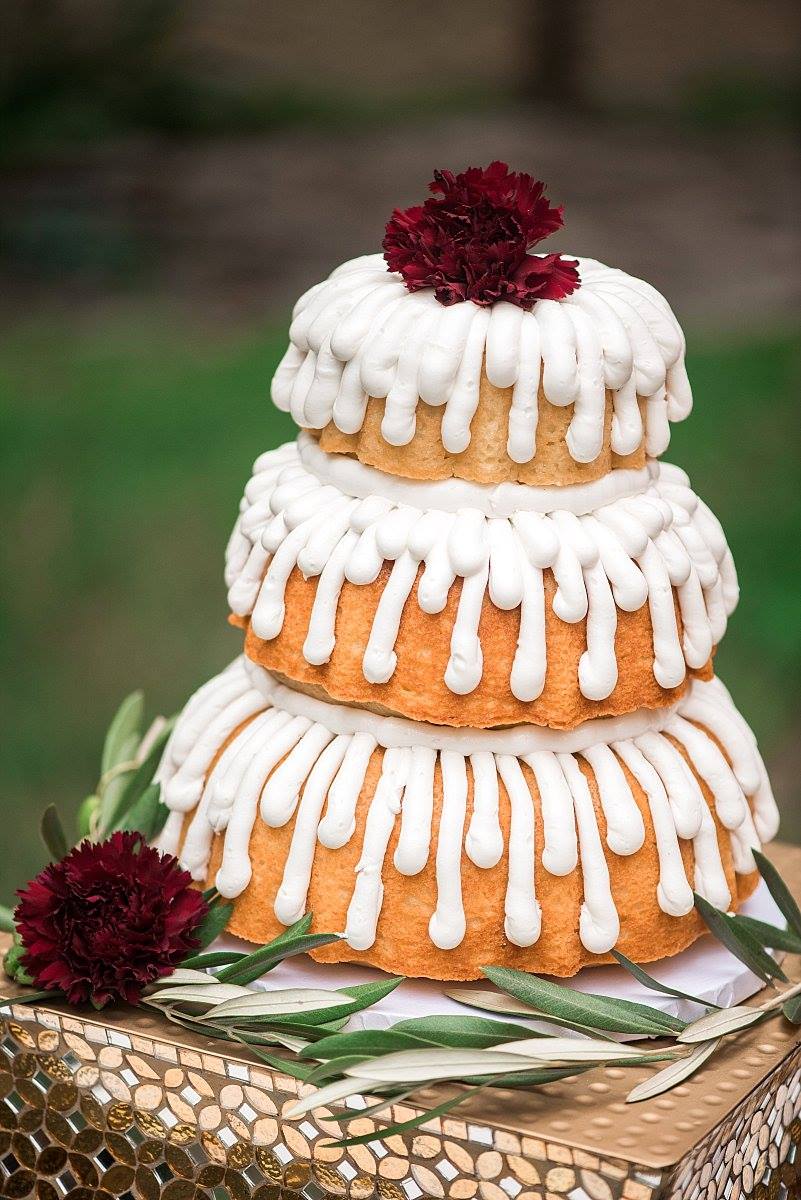 Geode cakes are another trend that we have been seeing lately! The stars and pine trees add a whimsical flair to the blue & purple geodes.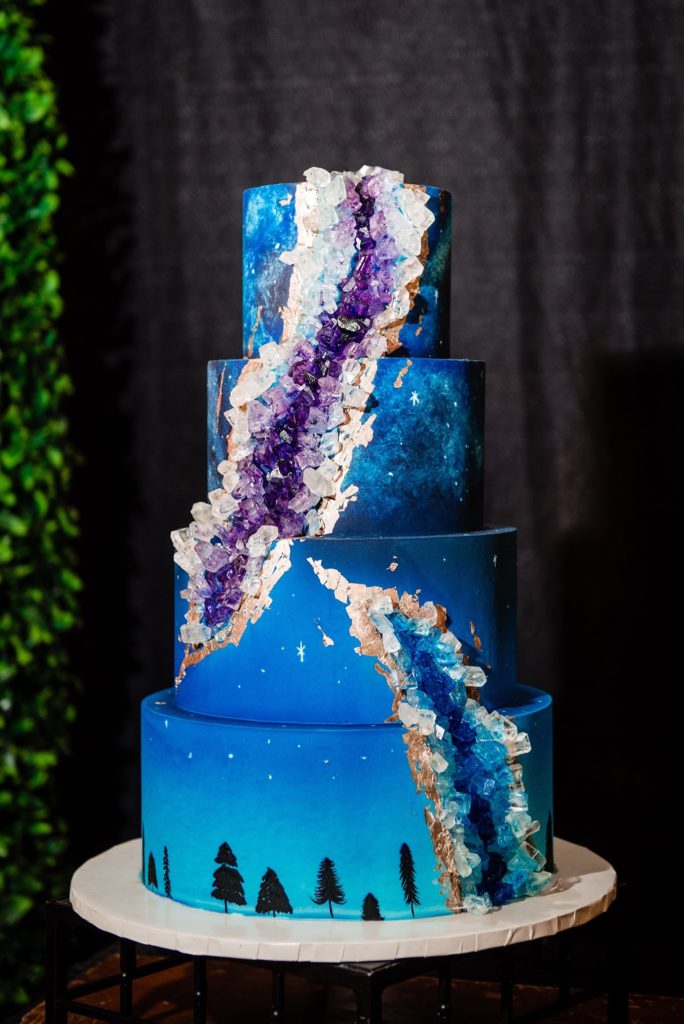 The sugar flowers on this one look so real! Love the variegated colors of the blue and the hint of peach in the geode!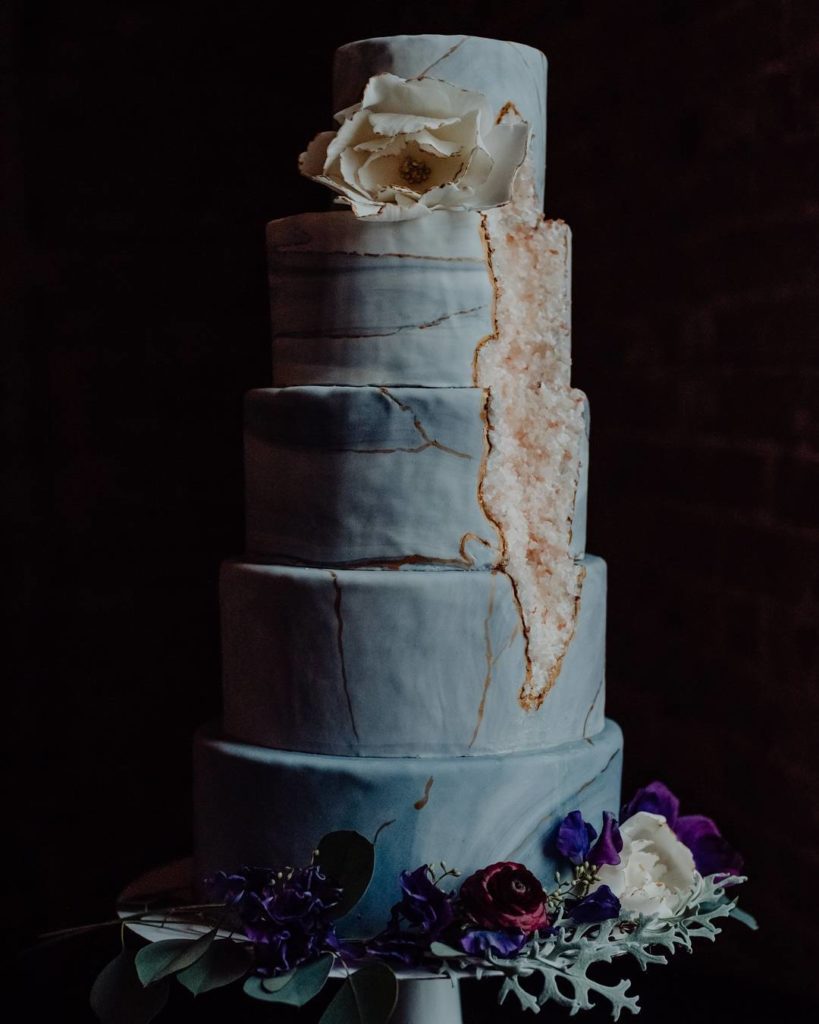 The purple and white sugar flowers beautifully complement the marbled effect of this cake. Gorgeous!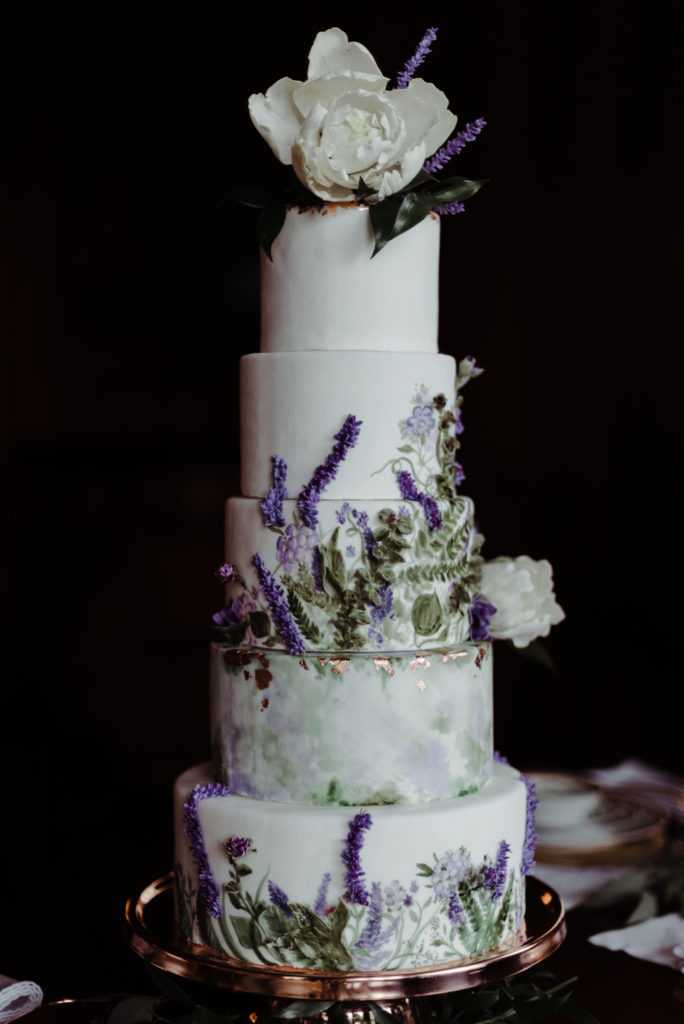 Themed cakes are fun! This sweet icy blue cake with the silver and white snowflakes and snow covered trees by The Rolling Pin would be great for a winter wedding.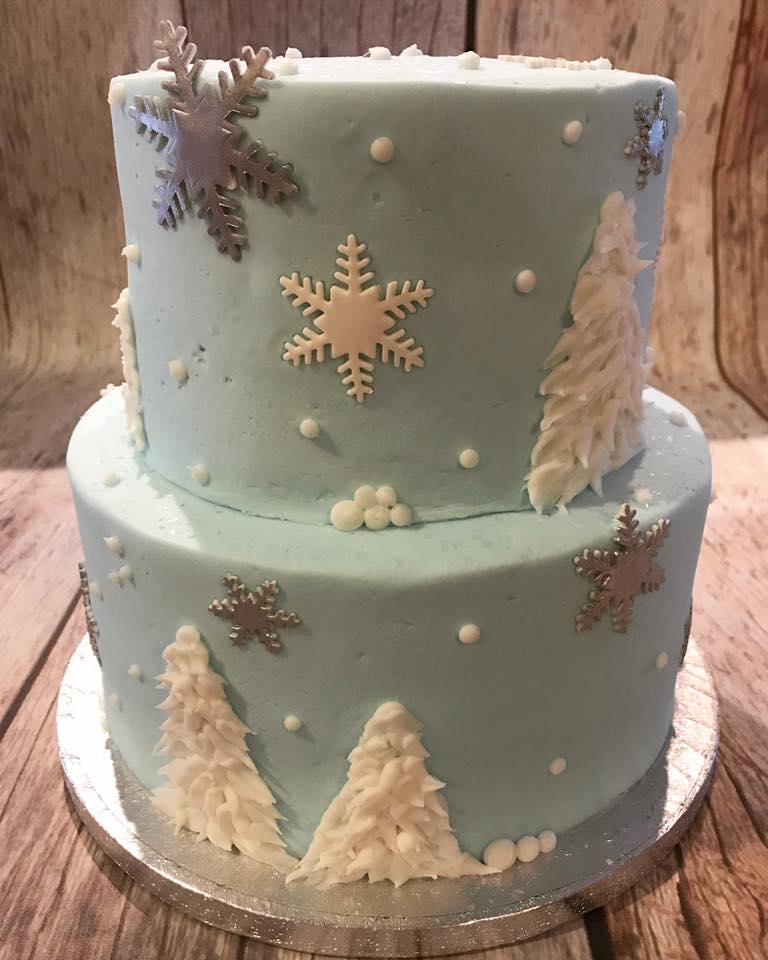 Love the simplicity of this white cake with white flowers and greenery by the Rolling Pin.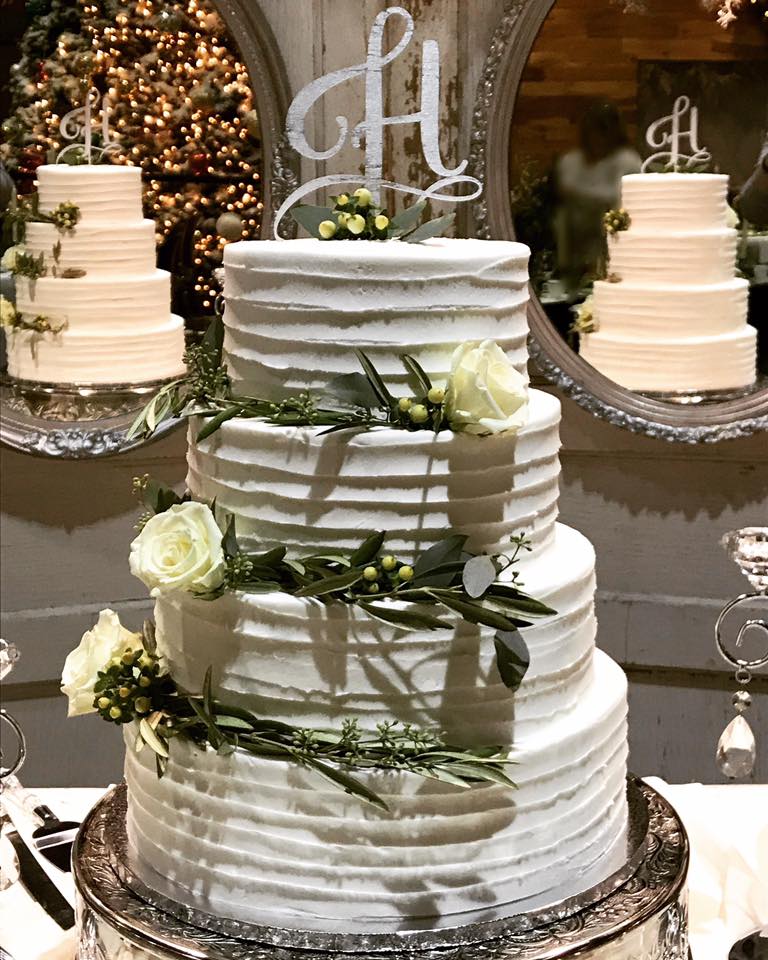 We'd love to hear how you're celebrating National Cake Decorating Day!