Are you thinking of learning a ballroom dance for your wedding reception?
Curtsy Ballroom
is the perfect vendor to bring this idea to life!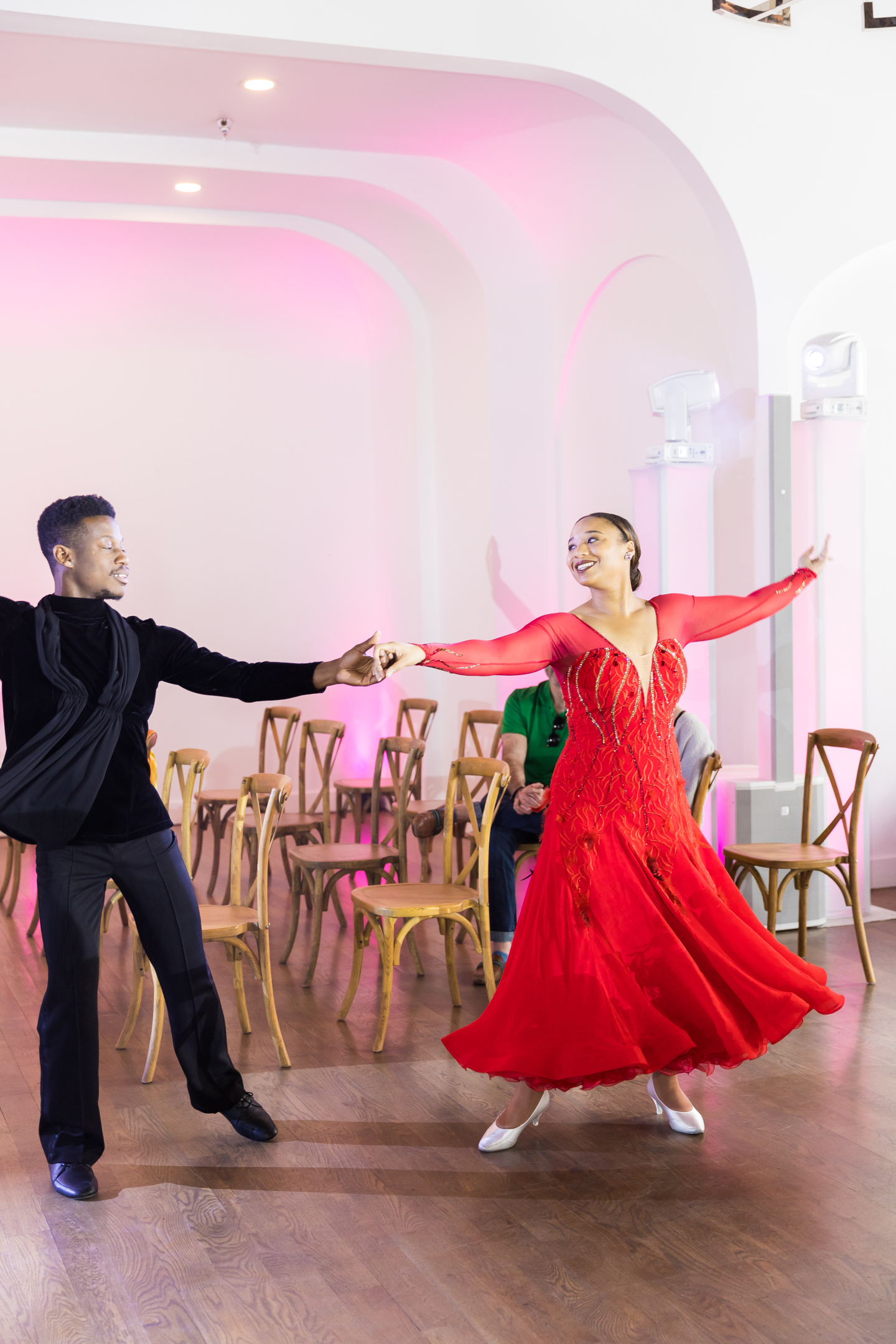 Curtsy Ballroom
stands as a top-tier ballroom dance studio, renowned for its distinctive and individualized approach to ballroom dance education, and delivering the utmost excellence in dance instruction for students spanning all proficiency levels. Join us today to experience unparalleled ballroom dancing learning.
At Curtsy Ballroom, they are passionate about elevating ballroom dancing beyond a mere pastime—it's a way of life. Their mission is to offer an inclusive and nurturing space where students can master the intricacies of ballroom dance while cultivating their artistic expression through graceful movement.
Their dedication extends to cultivating a strong sense of unity within our student community, as we strive to craft enduring and enchanting dance experiences. Embrace the enchanting world of ballroom dancing with us today and unlock the joy and elegance it brings.
Curtsy Ballroom has a variety of wedding packages to fit any vision for your wedding reception dance.
Basic Wedding Choreography Lesson Package (5 Lessons)
Get ready to groove with our Social Dance Starter Package! Learn the basics of ballroom dancing in just 5 fun and casual lessons. Join us now!
Everlasting Embrace Wedding Package (15 Wedding Choreography Lessons)
Introducing the Everlasting Embrace Wedding Package, where love and dance intertwine! Our passionate ballroom dance instructors will choreograph a mesmerizing routine for the bride and groom. Picture this: a man and woman twirling with their feet in the air, clad in elegant high heels. Get ready to make your wedding dance an unforgettable, energetic celebration of love!
First Steps to Forever Package (10 Wedding Lessons)
Introducing our exclusive "First Steps to Forever Package"! Elevate your special day with 10 expert-led wedding dance lessons, customized to create a memorable, elegant ballroom dance experience. Perfect for couples seeking professional guidance.
Love in Motion Wedding Package (20 Wedding Choreography Lessons)
20 Wedding Lessons For couples who want both extra practice and a spectacular wedding dance!