Thinking of having live music for your wedding reception or event, Music City Sound will keep the party ROCKING! We chatted with C.T. of Music City Sound to find out more about the band and what sets them apart from other bands. Check out what C.T. had to say!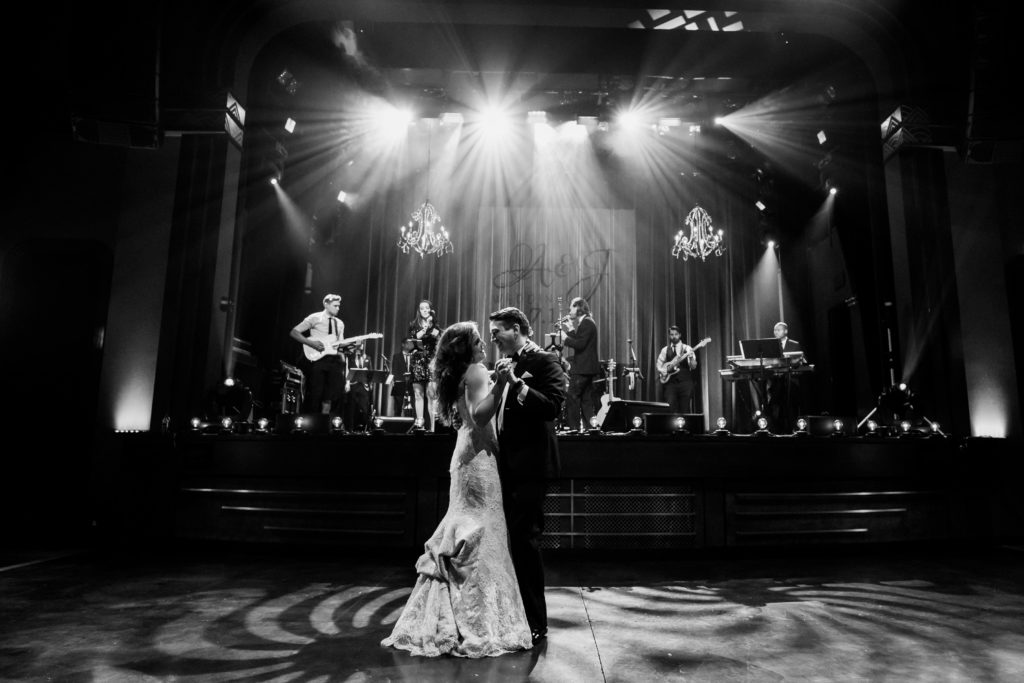 How did you get started in weddings?
The Music City Sound was founded by myself and Will Elliott about 5 years ago (wow time flies!). Will and I were on the road prior performing together for a country artist for about three years when we decided it was time to start a new venture…a venture that would keep us a bit closer to home (Nashville) as well as family. We were out on the road up to 250 days a year…We traveled the world and truly enjoyed our time learning and perfecting our craft, but the miles were certainly beginning to take its toll! We had a buddy on the road with us that was getting married and asked us to handle the music for his wedding…we loved it, and the new wheels started spinning!

What's the philosophy behind The Music City Sound?
Nashville truly is Music City! When we have people who choose to host their special event or wedding in this town and want live entertainment, we want to make sure we give them the Best Nashville has to offer. The talent in this town is truly unmatched, and our goal is to give our clients incredible entertainment by true, full time musicians who make their living following their passion. Most of our performers and musicians are touring professionals and have the versatility and talent to handle such a wide variety of music…something that makes Nashville players so unique, and something we certainly pride ourselves on.

What are your strengths compared to other wedding bands?
We want our professionalism and talent to stand out. Bands…(especially "wedding bands") get a bad wrap…and have the image of a bunch of washed up old musician "wanna be's". That's simply not the case with us, and we get excited to have the chance to prove this image false. This is a business for us, and we don't take that responsibility lightly. When you email, we respond…when you have questions, we have answers. Our players do this for a living…not a hobby…and we love that uniqueness about our crew.

What attracts couples to book The Music City Sound?
People are always blown away when they hear the group. The versatility of genres and songs that we pull from for our performance is a stand out as well. Not every band out there can flip from James Brown to Beyonce at the drop of a hat and make it sound awesome! We love that challenge! We also try to wrap our performance around each specific event…it's important to us that each event is unique and exactly what the client has in mind. We check our egos at the door and understand that we are just part of a Much Bigger event happening…we've had a lot of shows, and have learned that being a professional musician is not about playing loud and fast, but rather it's about knowing when the spotlight is on you, and more importantly…when it's not! Even though the music is a major part of what we do, it always makes me happiest when I hear from a client how "professional" our group was. From our initial email or phone call with a client, it's super important to me that we exceed all expectations…on the stage as well as off!
Is there anything else you'd like to share about The Music City Sound?
We've got a blog on our website about how we began, and in more depth about our mission and goals as a business. Feel free to check it out! Get to Know The Faces Behind The Music City Sound