On June 15, 2018 I had the pleasure and privilege of shooting the intimate wedding of two of my long-time friends Sara May Holloway and Brendan Cox.
Although their celebrations were simple, the intimacy and love of their closest friends and family was absolutely incredible to be a part of.
I think the best way to get a feeling of this beautiful union is to hear it from the bride's perspective:
"On June 15th, at the tail end of a summer hail storm, Brendan and I were married in my childhood home by a family friend. We declared our intentions for marriage and exchanged our vows surrounded by close friends and immediate family. It was simple and solemn and exactly what we wanted.
We chose to "fauxlope" for a number of reasons. We didn't have a true elopement because we didn't wed in secret and our families and friends were involved. It was a little spur-of-the-moment and untraditional in a number of ways.
1. I didn't want an engagement ring, so Brendan proposing to me would have been pointless. I don't wear a lot of jewelry and I knew I didn't want to have to wear the "bulk" of a diamond ring AND my wedding band every day. Growing up my mom only wore her gold wedding band, and I always have loved the simplicity of that.
2. Neither of us wanted a big production made out of our wedding. Having all that attention focused on you when you're in such a vulnerable place is uncomfortable, and Brendan and I really wanted to be able to focus on each other as we committed ourselves to our life together. Our wedding was a small component of a larger idea: our marriage.
3. Weddings are so expensive. We just couldn't bring ourselves to spend thousands of dollars on a four hour party. Weddings are a lot of fun, but they also can be so stressful and overwhelming. Brendan and I knew we didn't want to start our marriage on that note, or with the burden of having to pay for a huge, elaborate event. I rented my dress, we had snacks and drinks before/after the ceremony and then ended the night at our house with a pizza party. And it was perfect."
Written by Sara May Cox
Sara May has a blog called the Sara May Way if you want to read more about her!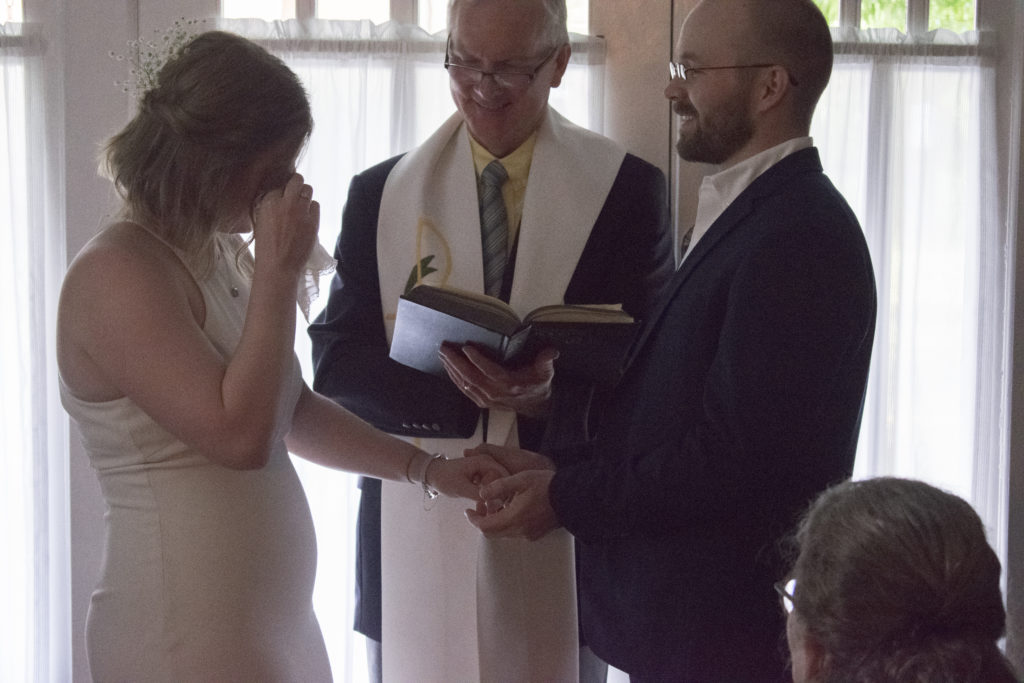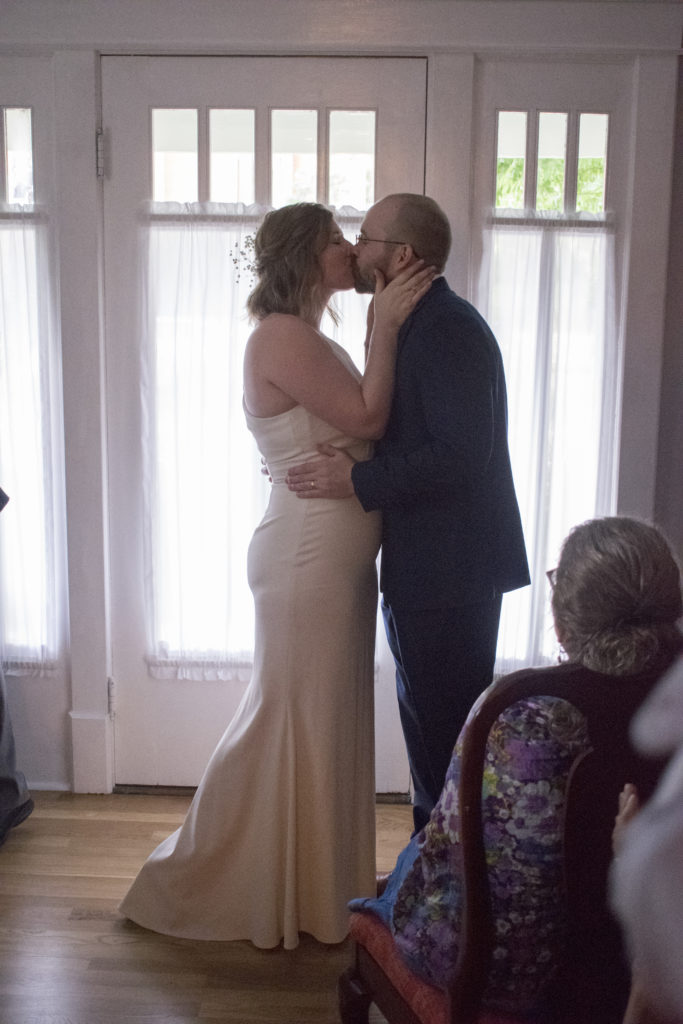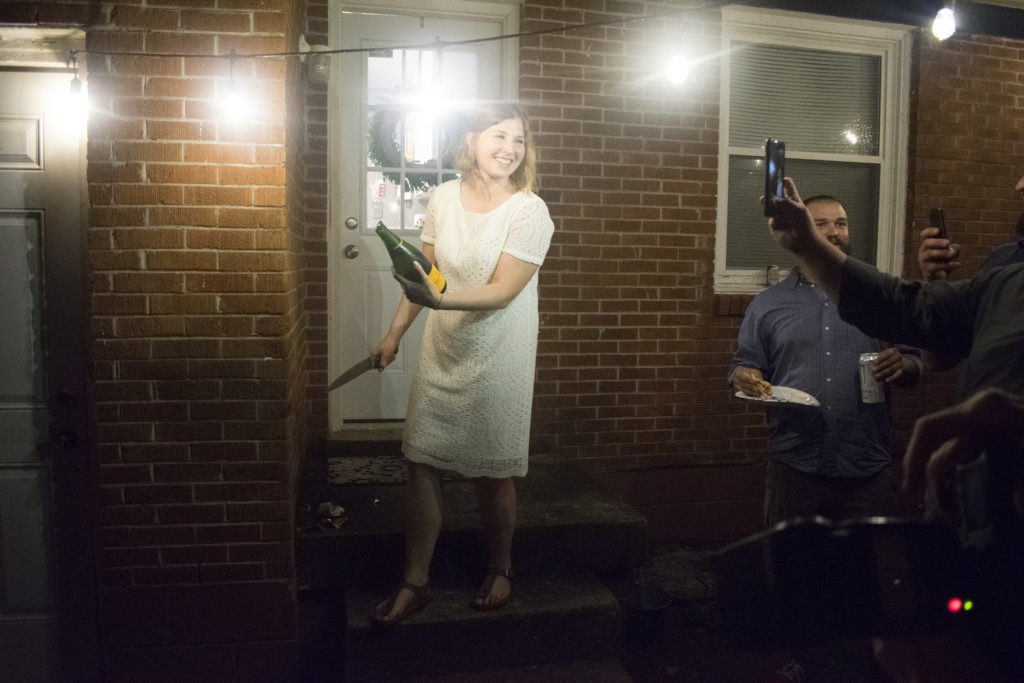 Photography: Rebecca Vaughan Photography
Food: Publix (provided by family of the couple)
Dress: Rent the Runway
Bouquet: Ann Smith Flowers
Hair: Dandelion Salon by Heidi