Sarah and Greg had the most amazing rustic wedding at the fabulous TN Tiny Weddings!
It was simple and absolutely magical from start to end. There were only 8 people in attendance including the bride and groom, so it was truly an intimate affair.
The rustic look of all the various locations within TN Tiny Weddings was perfect for this intimate occasion! The couple were able to get amazing photos all over the venue.
It beautiful to look through the photos from the couple's big day because you can just feel the love they have for each other resonating through each image! (Check out Greg's face as he sees Sarah coming down the aisle!) This couple are so in love and really know how to have fun together!
The Flower Shack at TN Tiny Weddings was perfect for the ceremony because the day was a little rainy. (Even though the couple didn't let that rain on their parade!)
TN Tiny Weddings is great for so many reasons, but one of our favorites is how truly affordable it is. The entire cost of their wedding was only $5,000!
TN Tiny Weddings also is so versatile with all the locations it provides in one!
The Flower Shack 
Our original outdoor location.  This adorable Tiny Barn is loaded with Rustic Charm and home to many seasonal flowers and herbs.  
The Hitchin' Post
This covered rustic area is illuminated by a Vintage Chandelier that softly fills the room with a Southern Elegance of years gone by.  Decor includes Barnwood and Doors from 1790.
Reflection Pond 
This sparkling Pond is 45 foot in diameter and has a breathtaking 5 foot waterfall.  The relaxing sounds of the waterfall is sure to be a pleasant experience for your ceremony.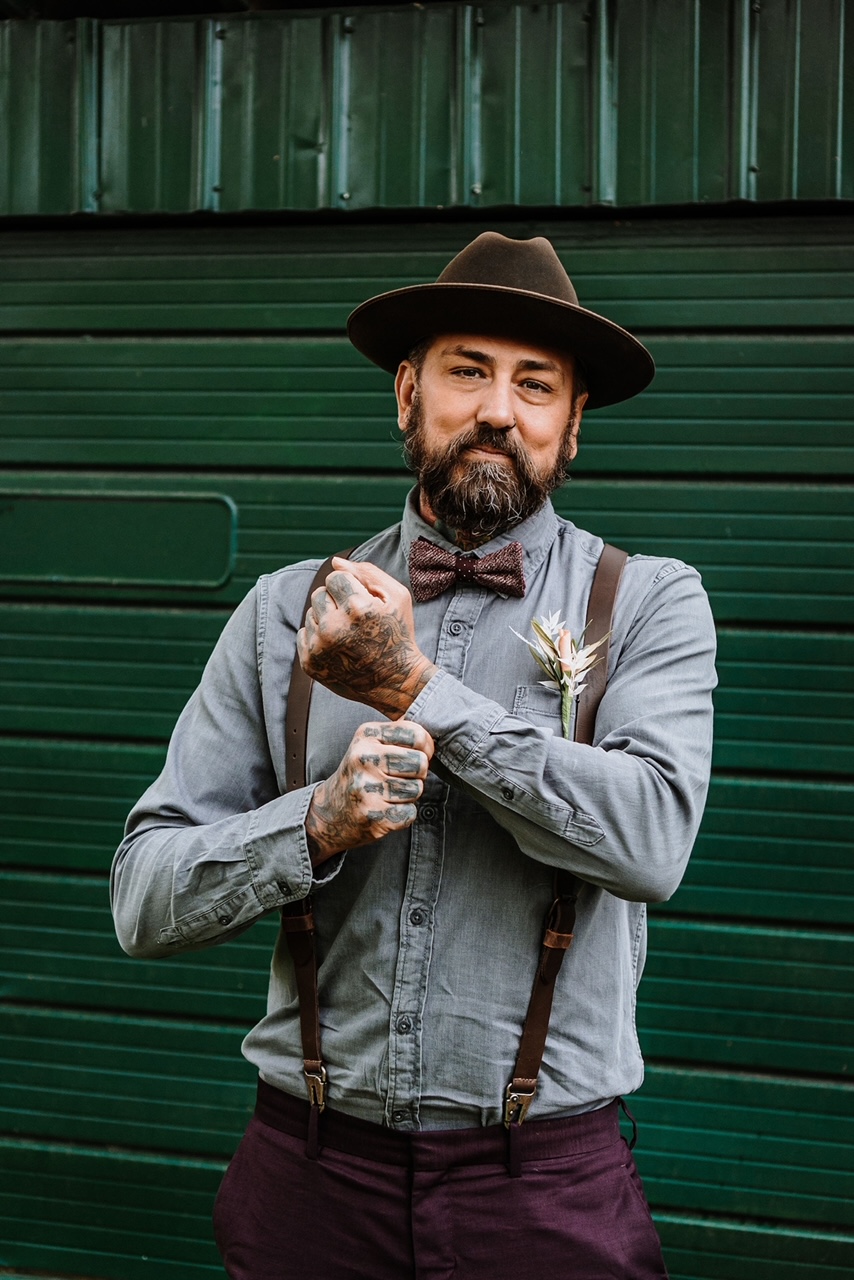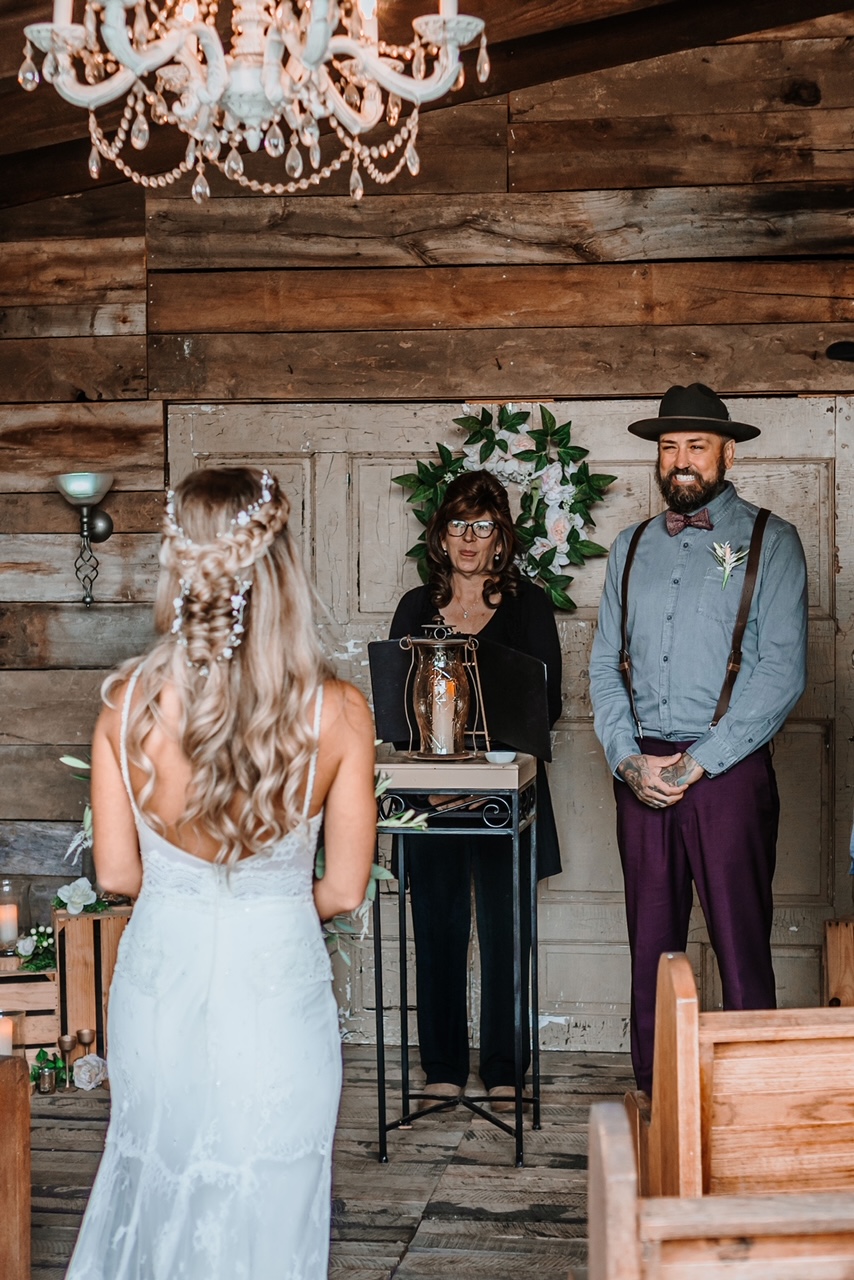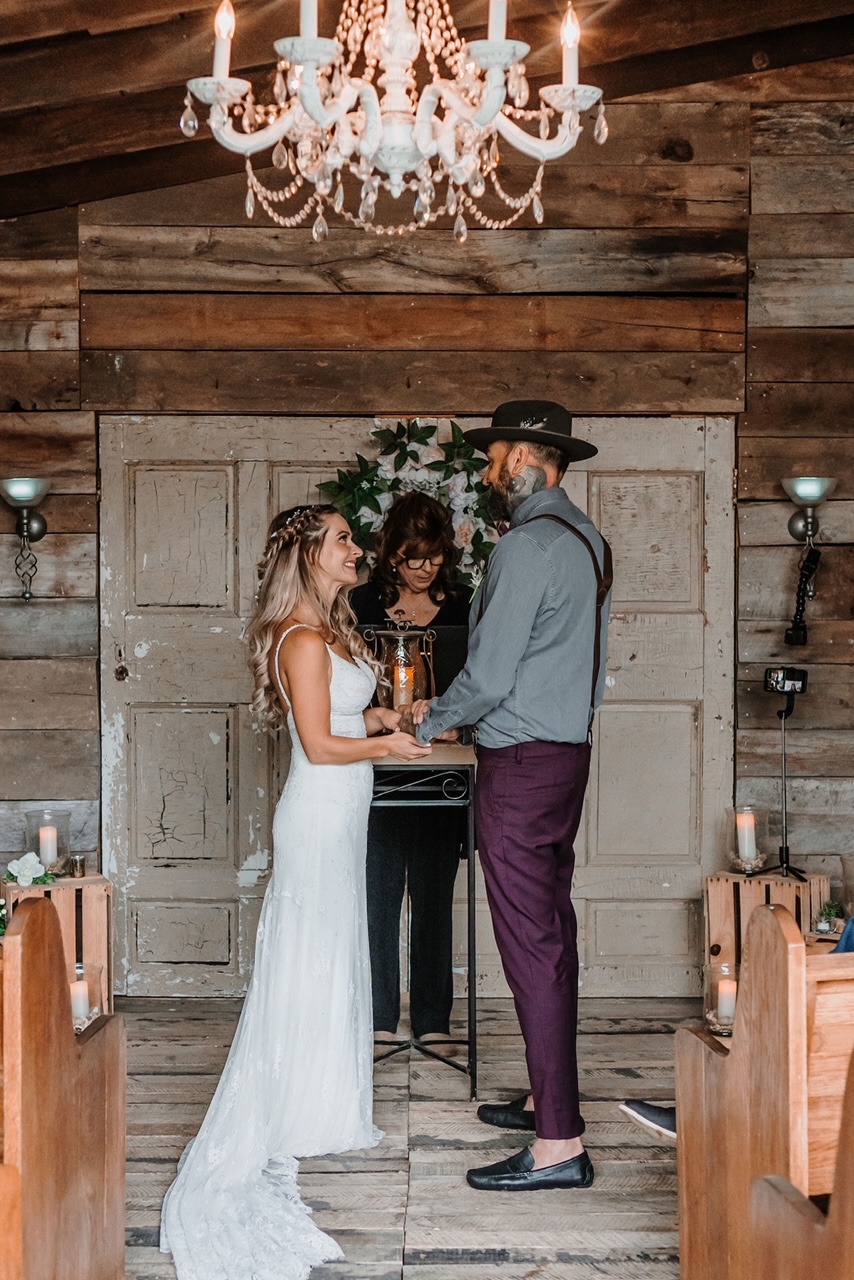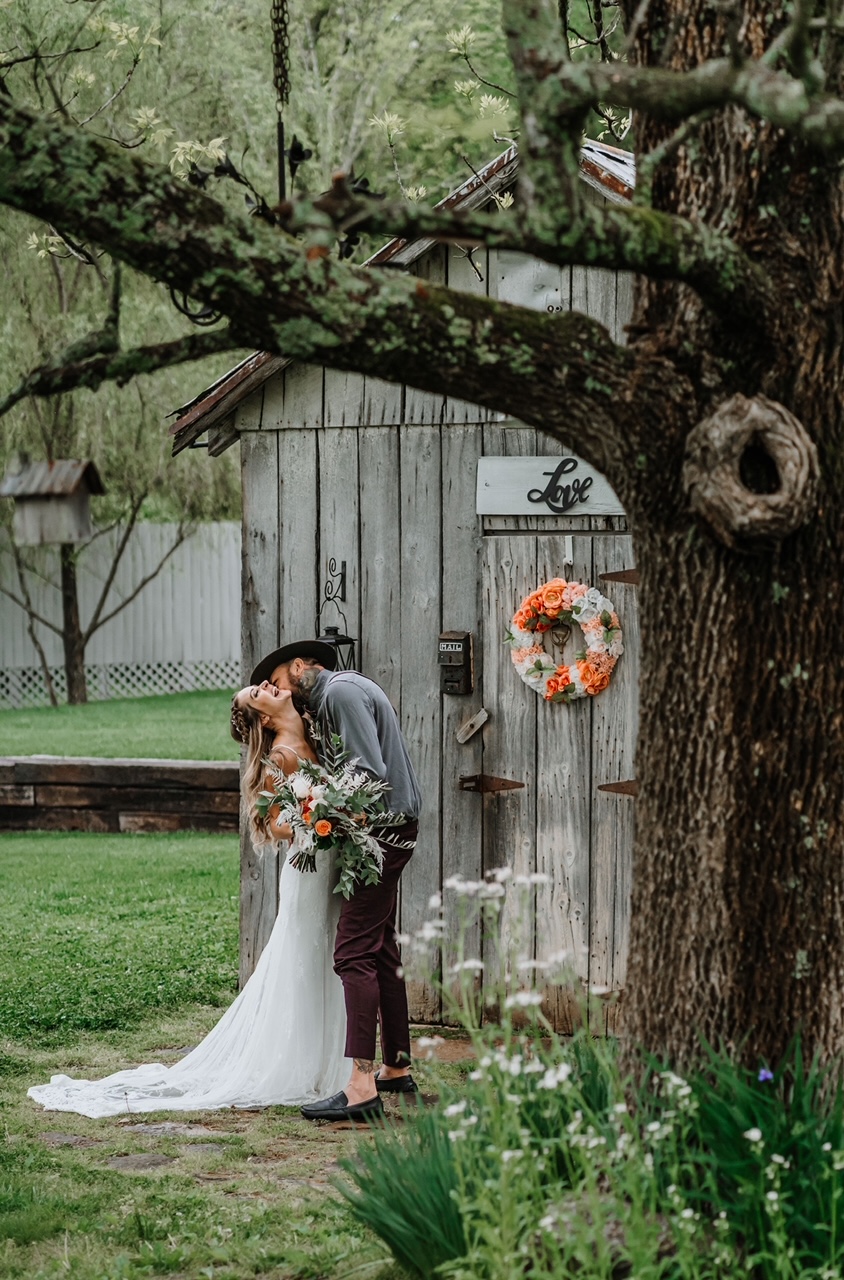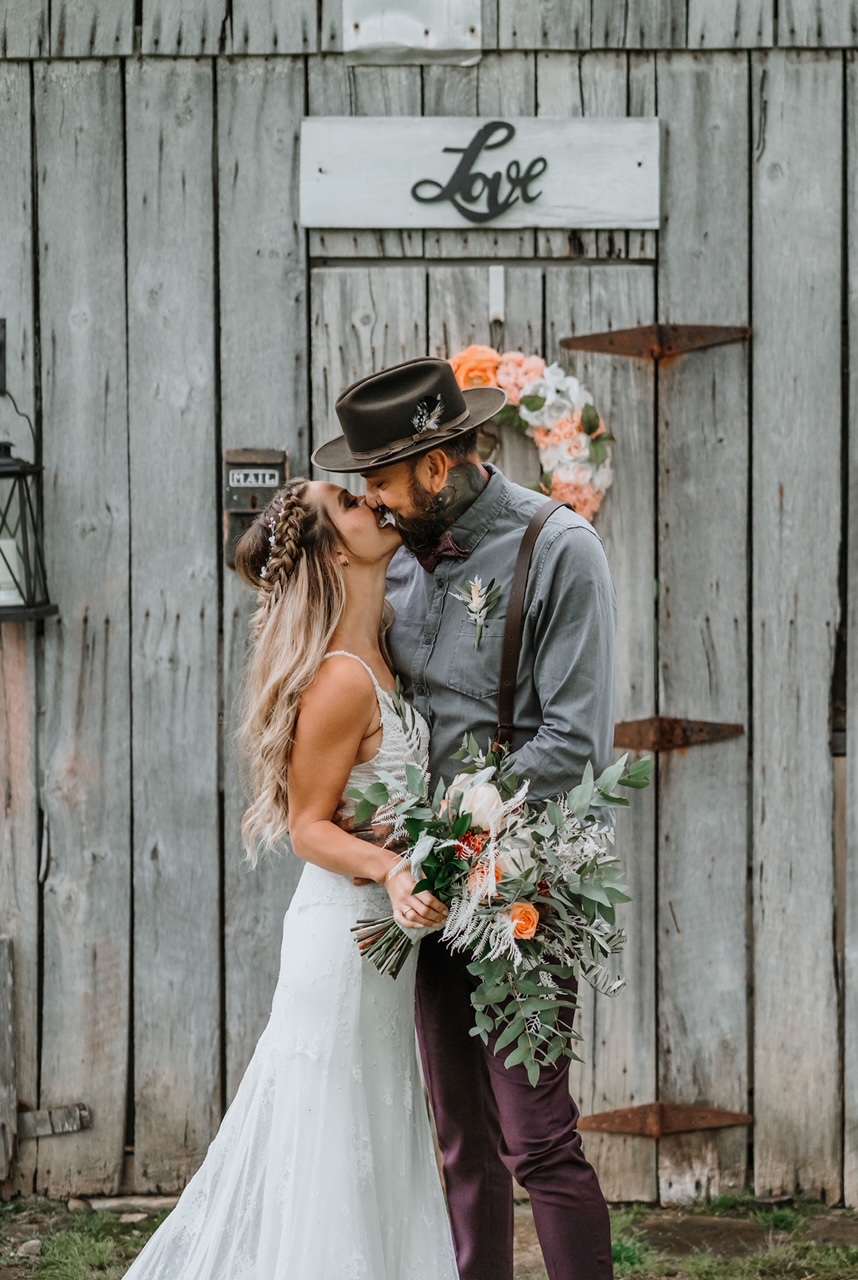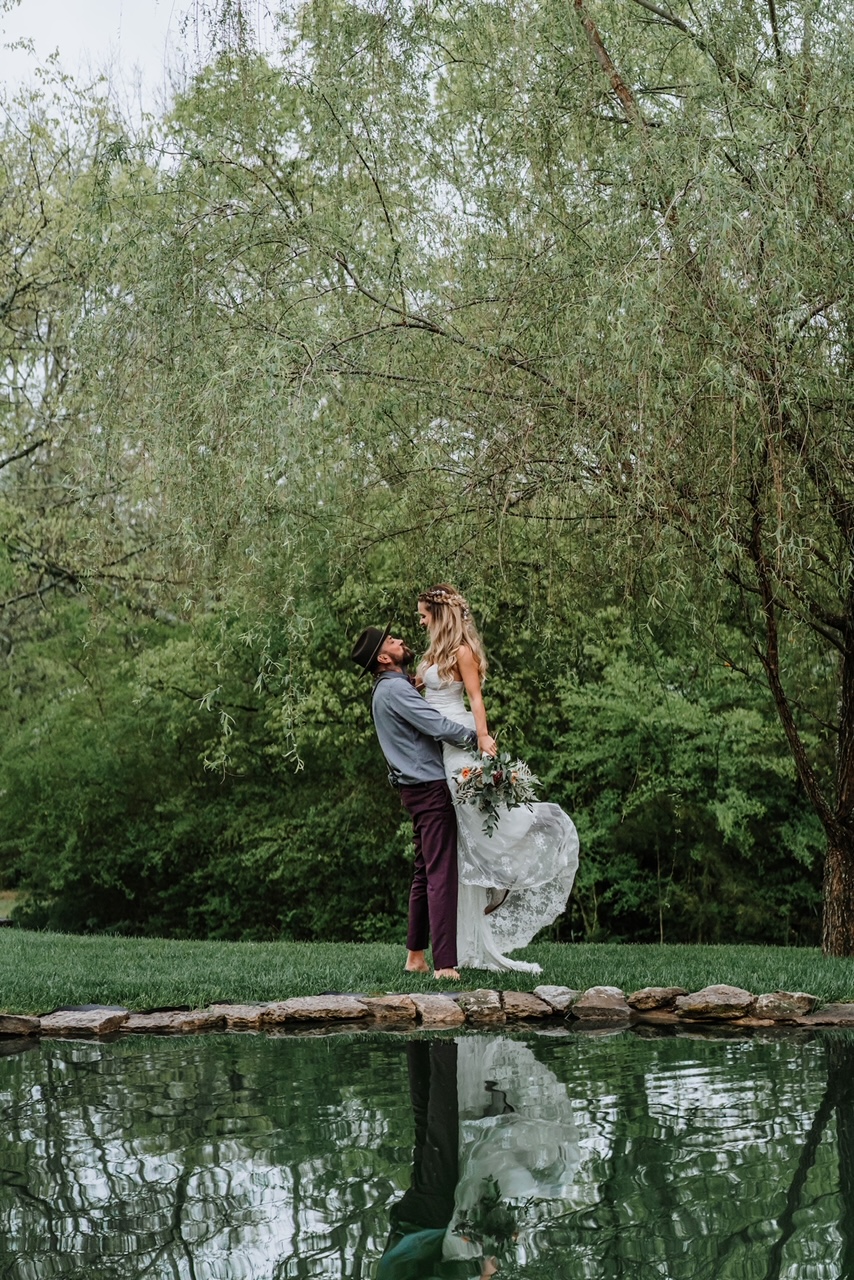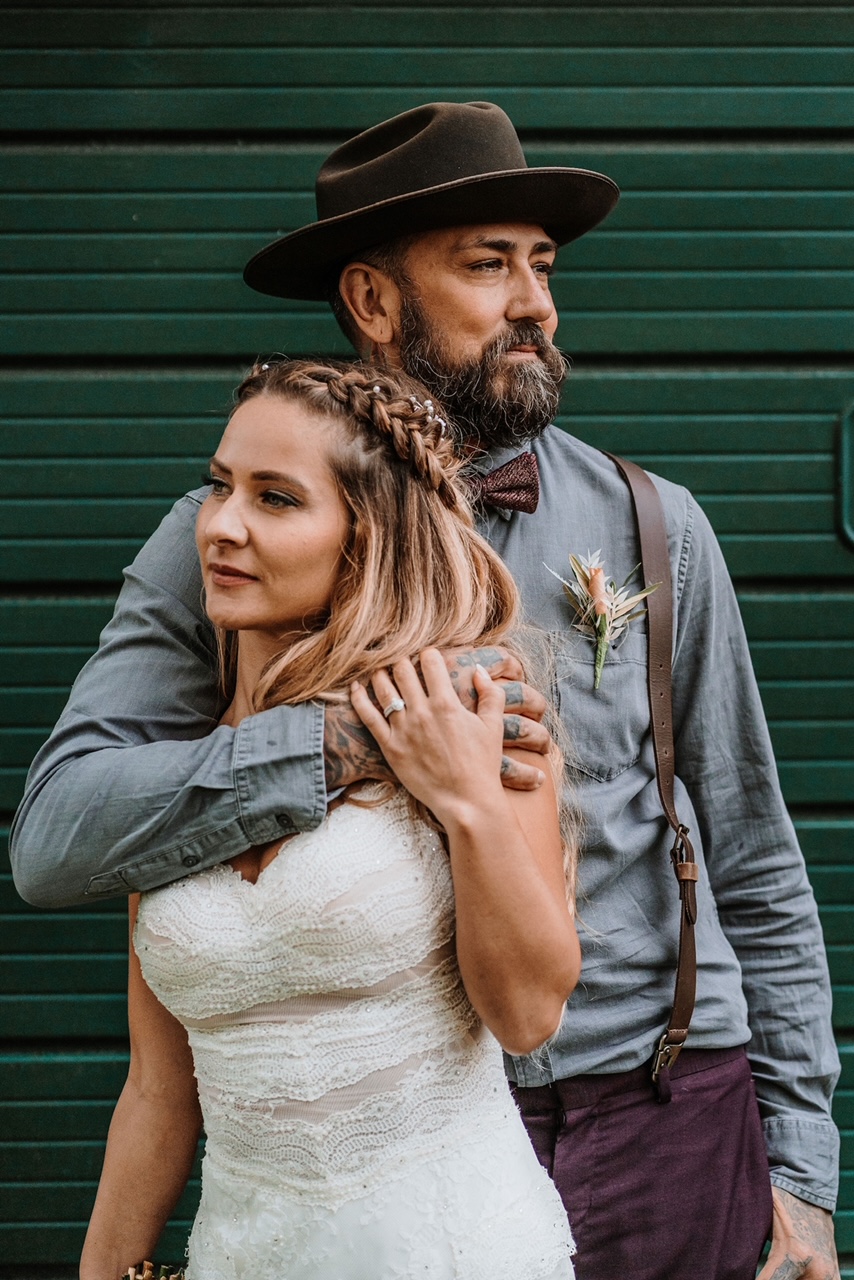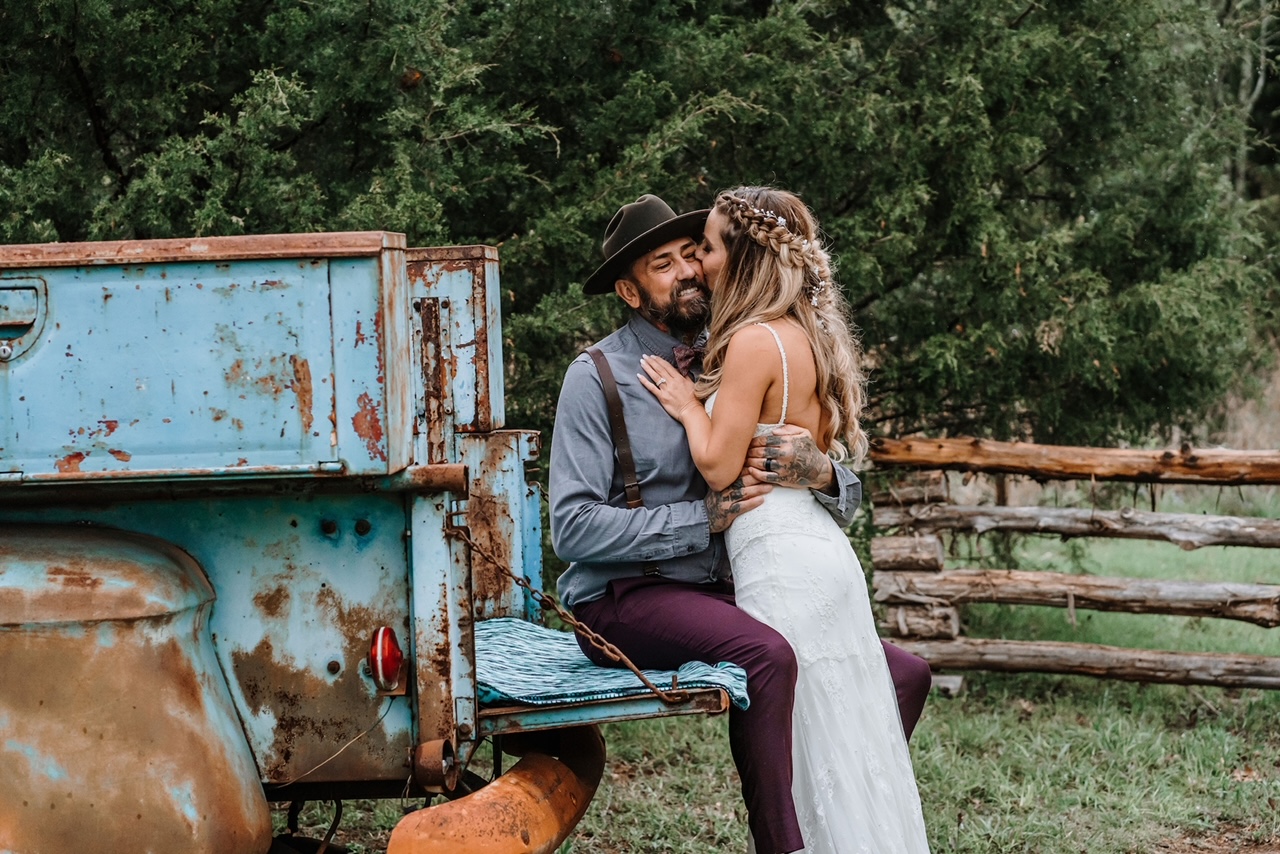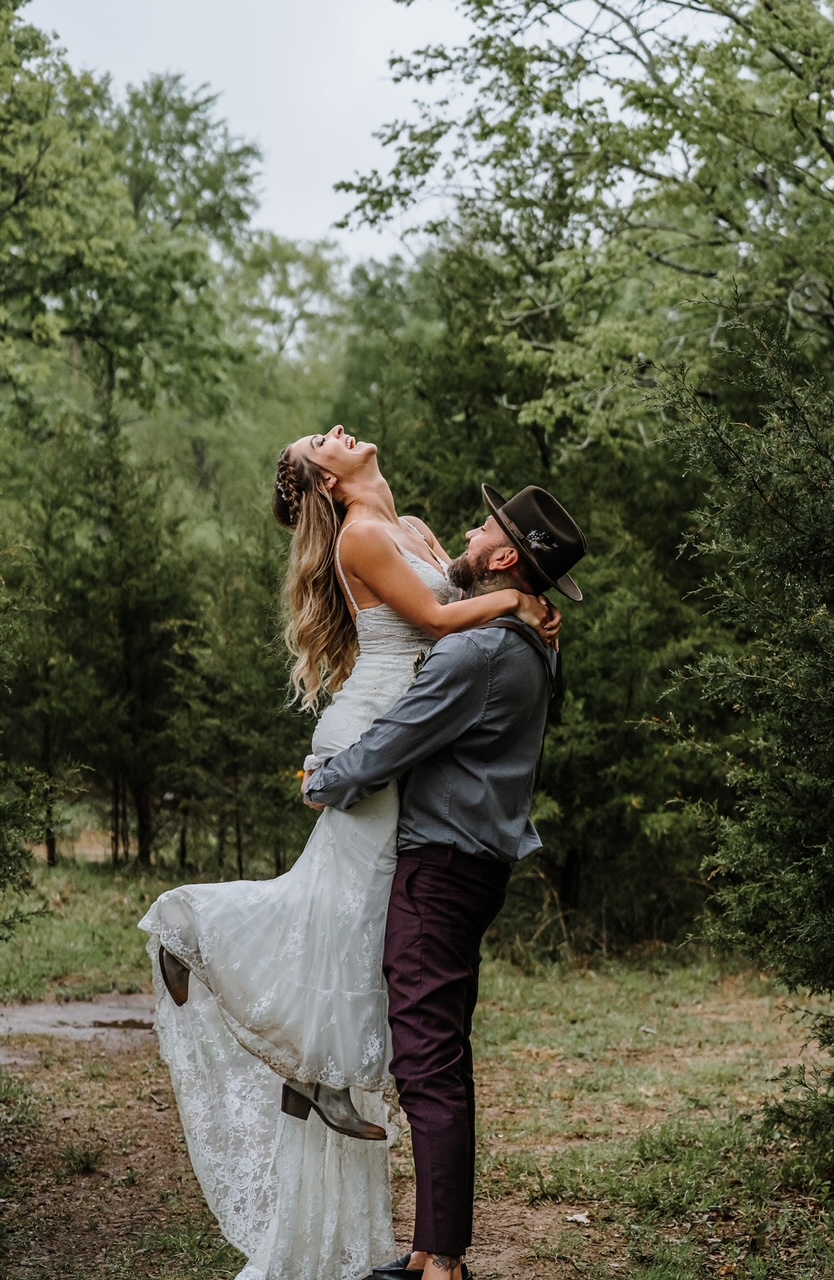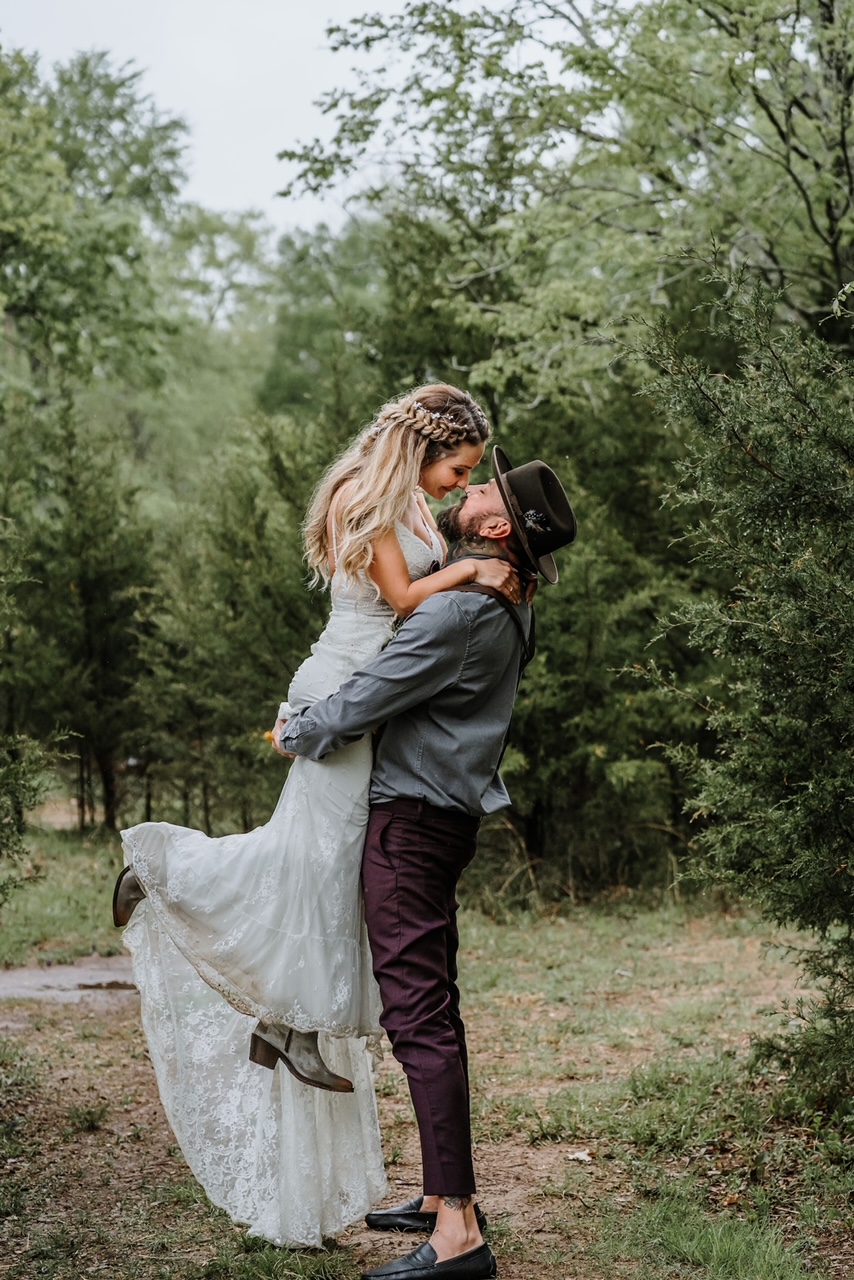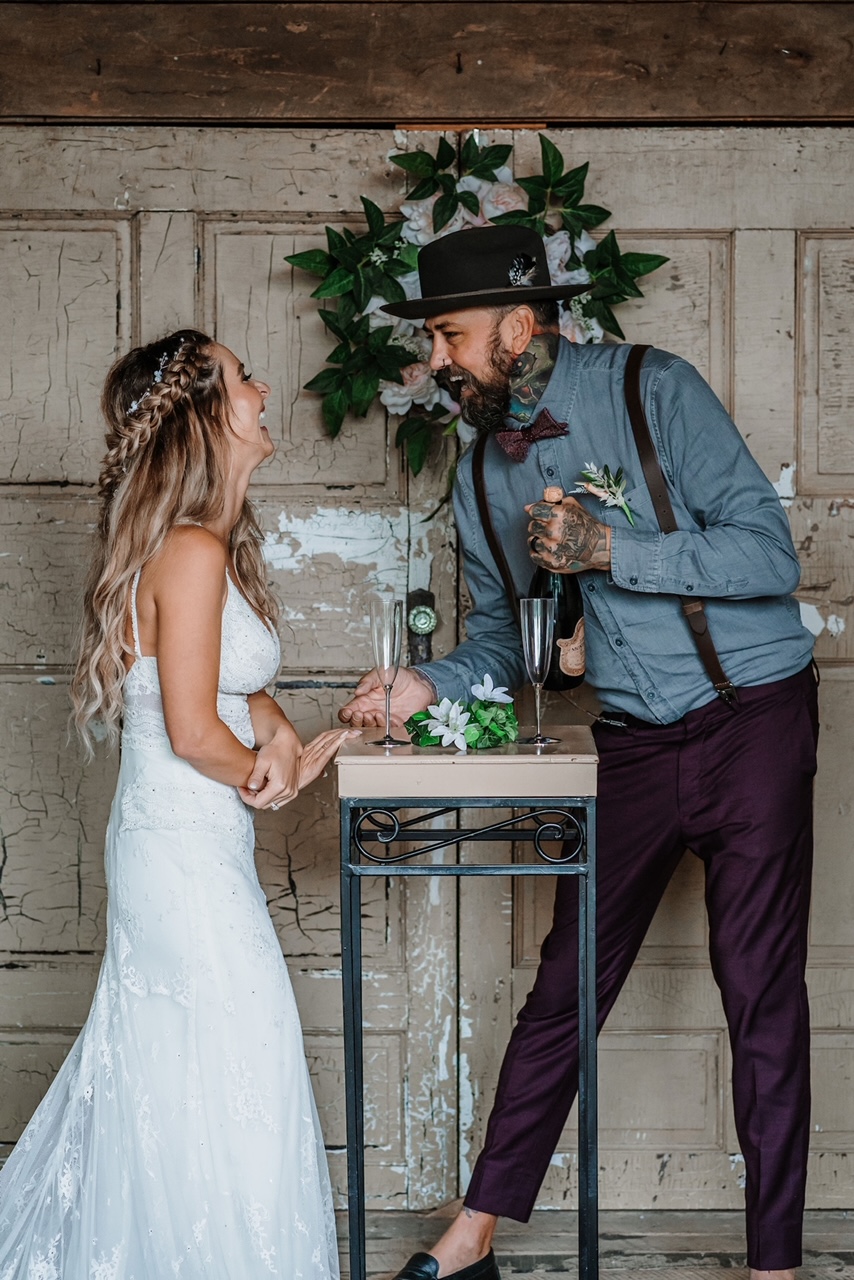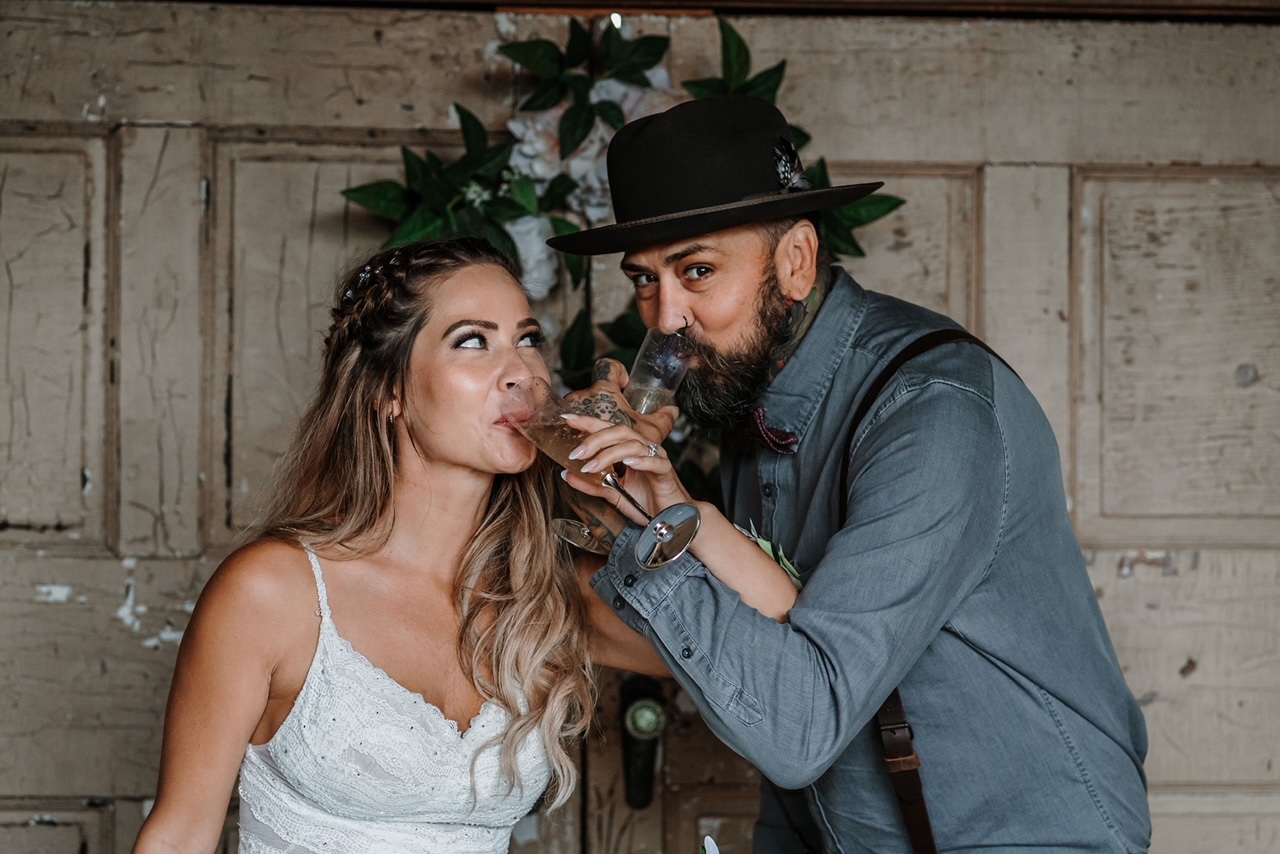 Wedding providers:
Venue: TN Tiny Weddings
Dress: Solomerav
Hair: Braid Babes Nashville
Photographer: Courtney G Photography