Awwww, Kaylee & Nathan are just the sweetest, most kind couple, and so low key.
Kaylee and Nathan met at the Providence Theater where Nathan trained Kaylee, and Kaylee was drawn to Nathan because he was super sweet and understanding. After 4 years of dating, Nathan popped the question and then took Kaylee to Universal Studios where they celebrated their engagement and their love for Harry Potter.
Kaylee and Nathan decided to get married in February because both their Parents were married in February.
Kaylee and Nathan shared their vows privately after their first look. They wanted to keep their day as intimate as possible, and I feel that was such a perfect personal touch from the both of them. Around 20 guests attended their intimate celebration, and their small reception was cupcakes and sparkling cider. They were such a sweet couple who really picked the perfect day.
Check out the sweet details.
We love, love, love all the details of this vintage purple & lace elopement. Purple and lace were seen throughout from Kaylee's bouquet made of wooden flowers in shades of purple and white, Nathan's purple bow tie to the lace details on her gorgeous wedding gown and wedding shoes.  Close family and friends watched as Kaylee's precious brothers walked her down the aisle to meet Nathan. The ceremony took place at the TN Tiny Wedding's Reflection pond where Julie with TN Tiny Weddings officiated and pronounced them Mr. & Mrs.!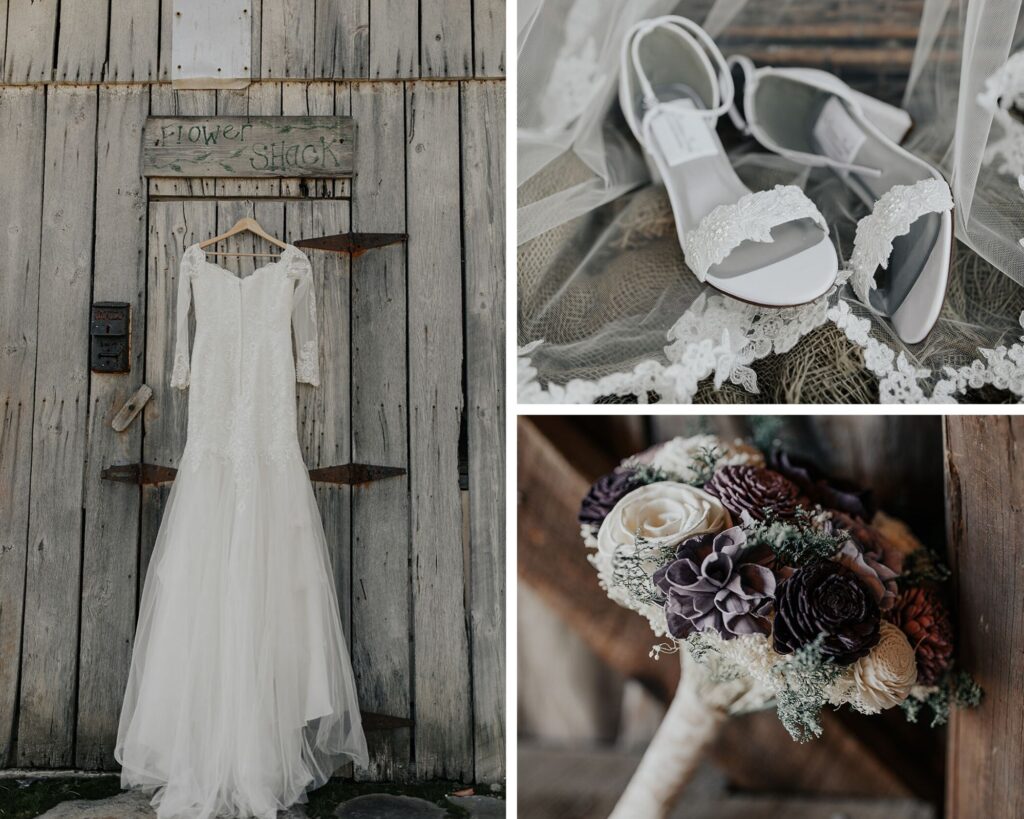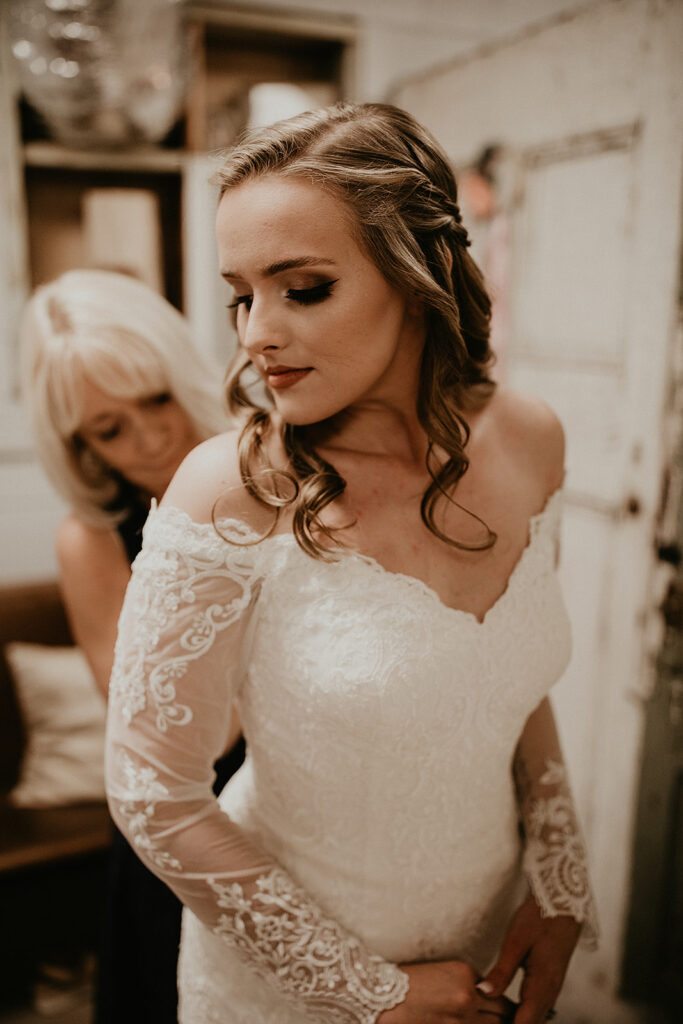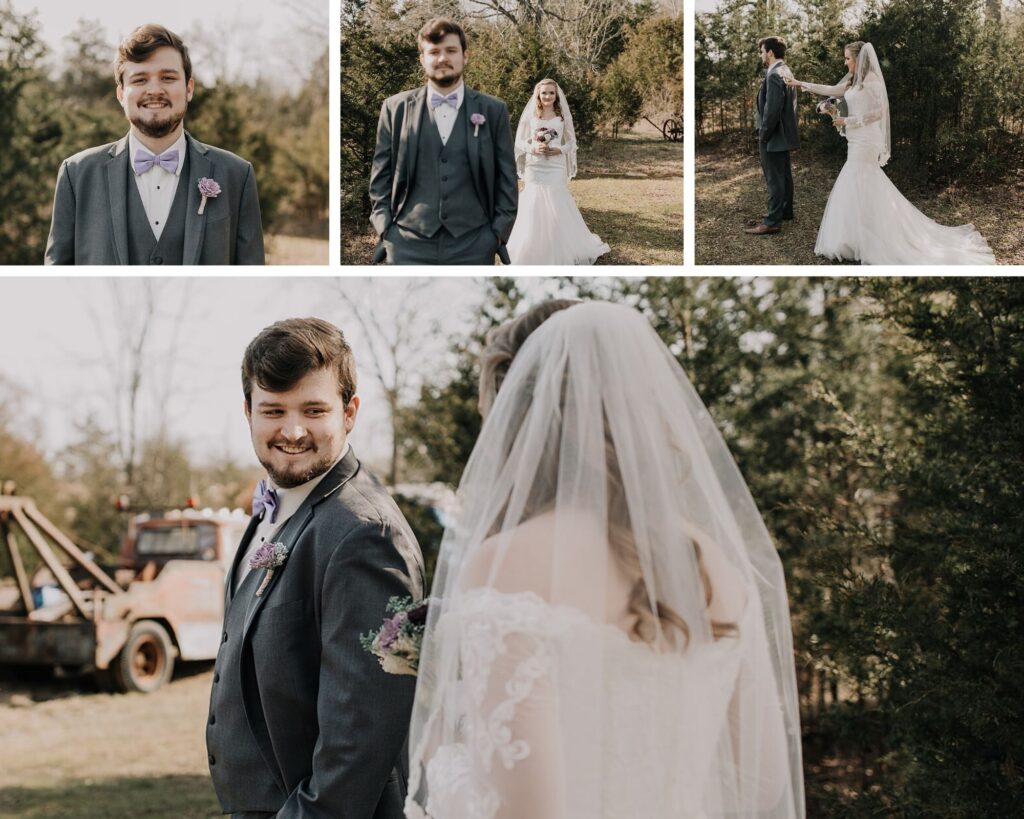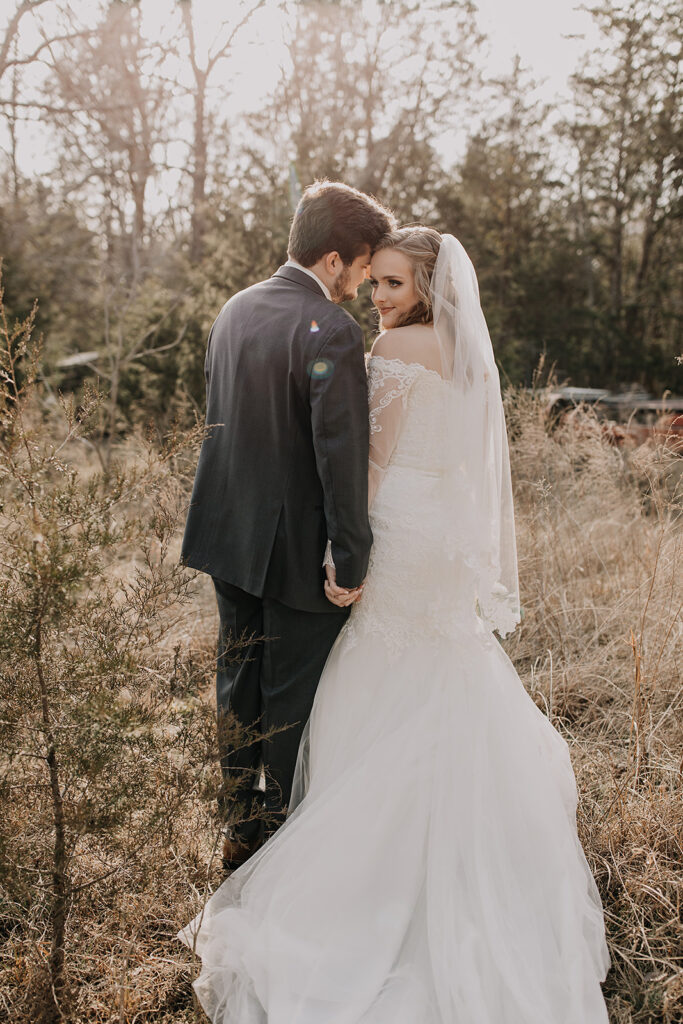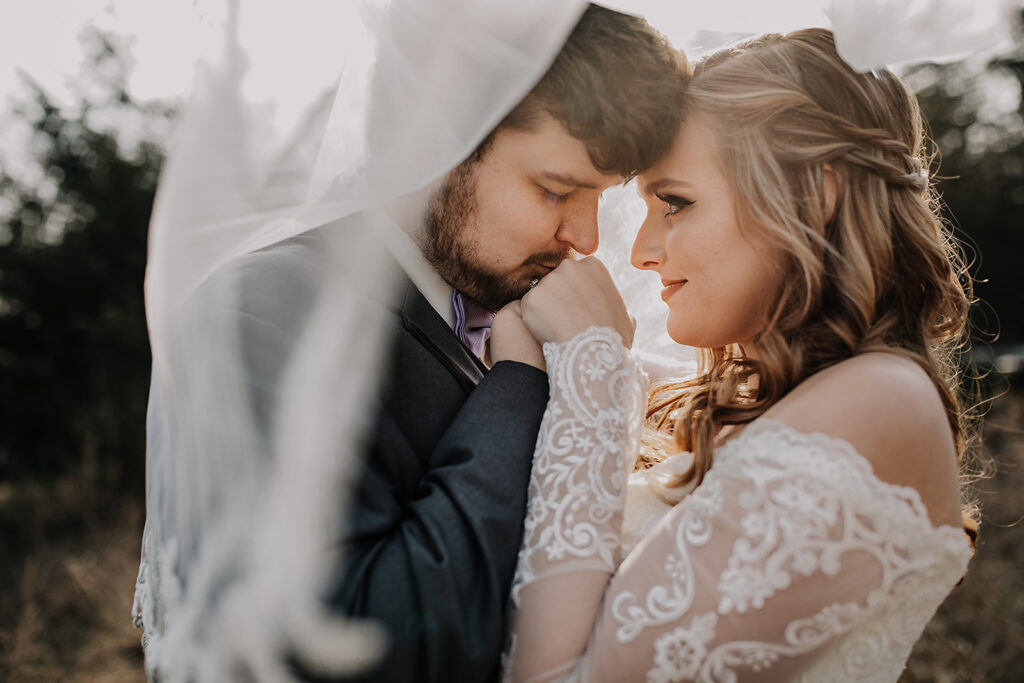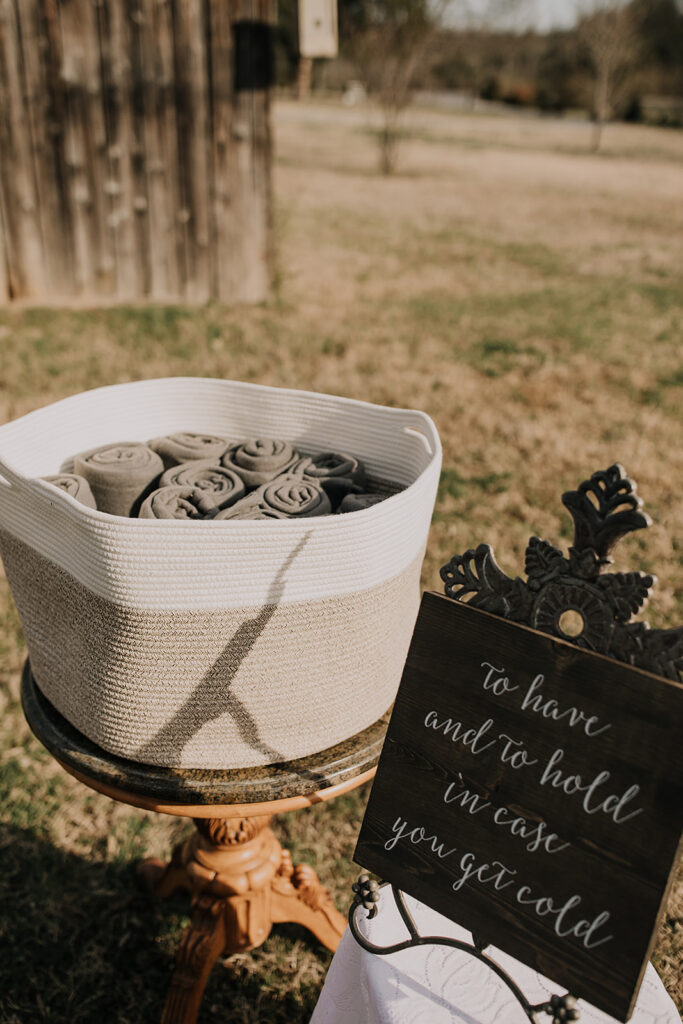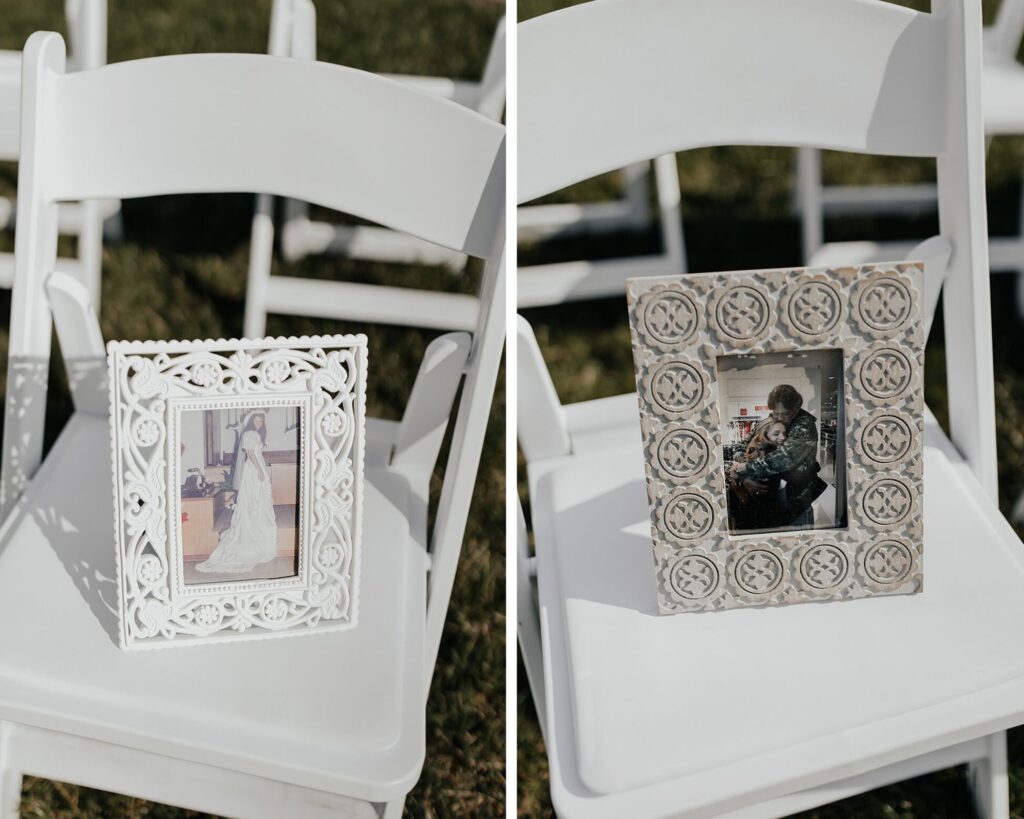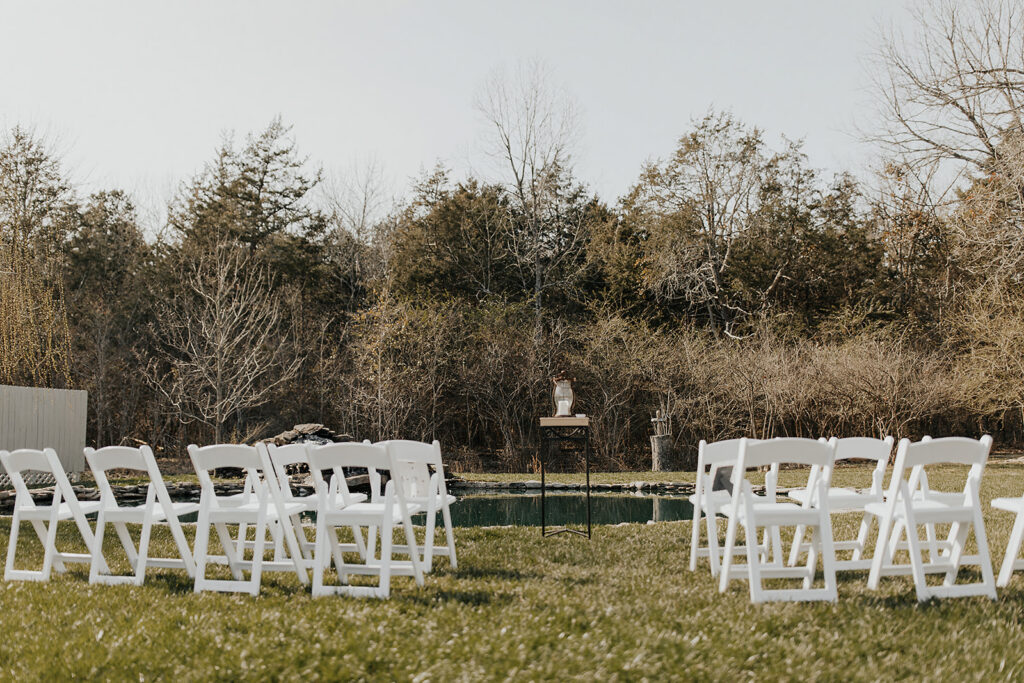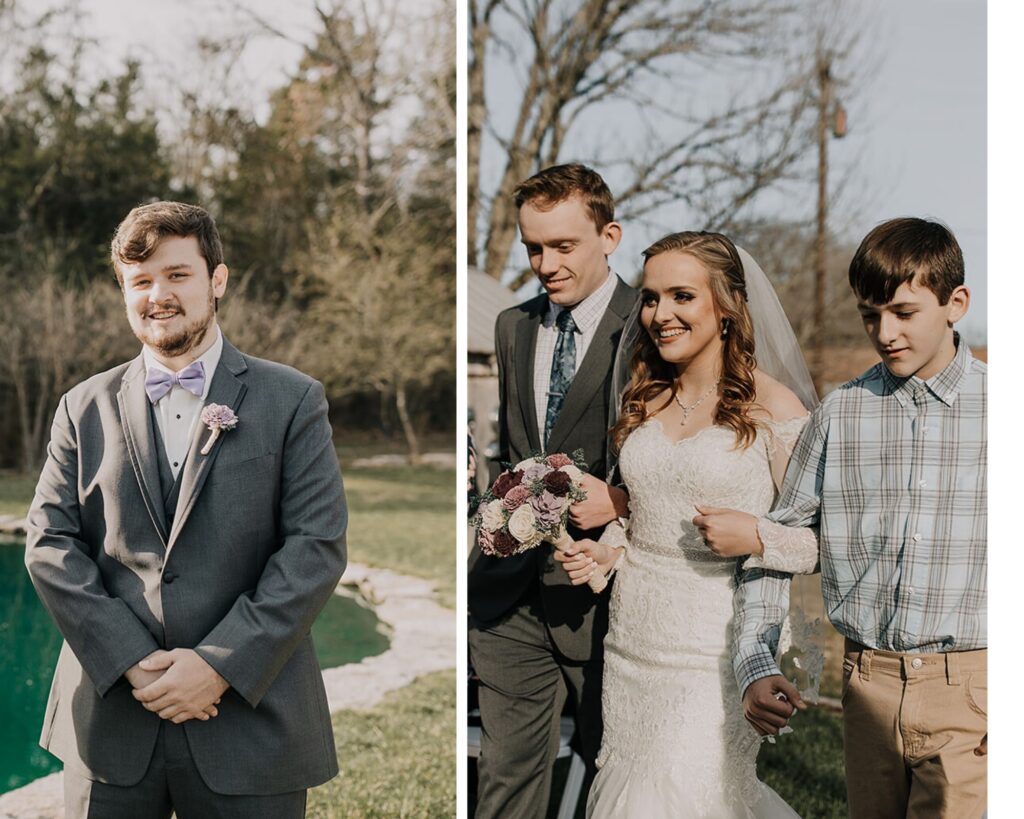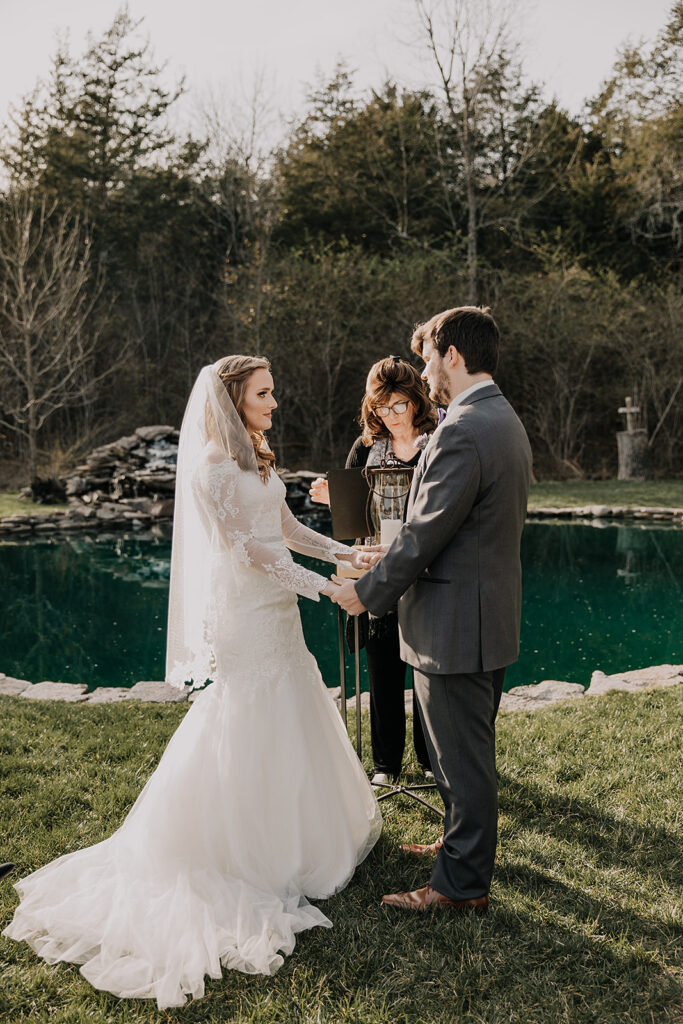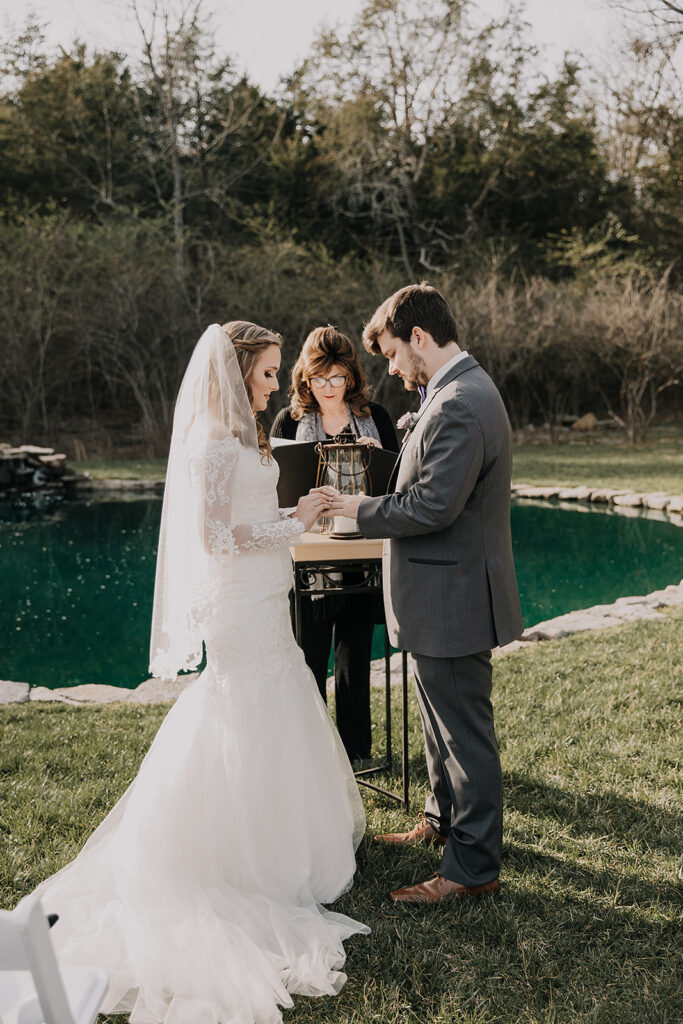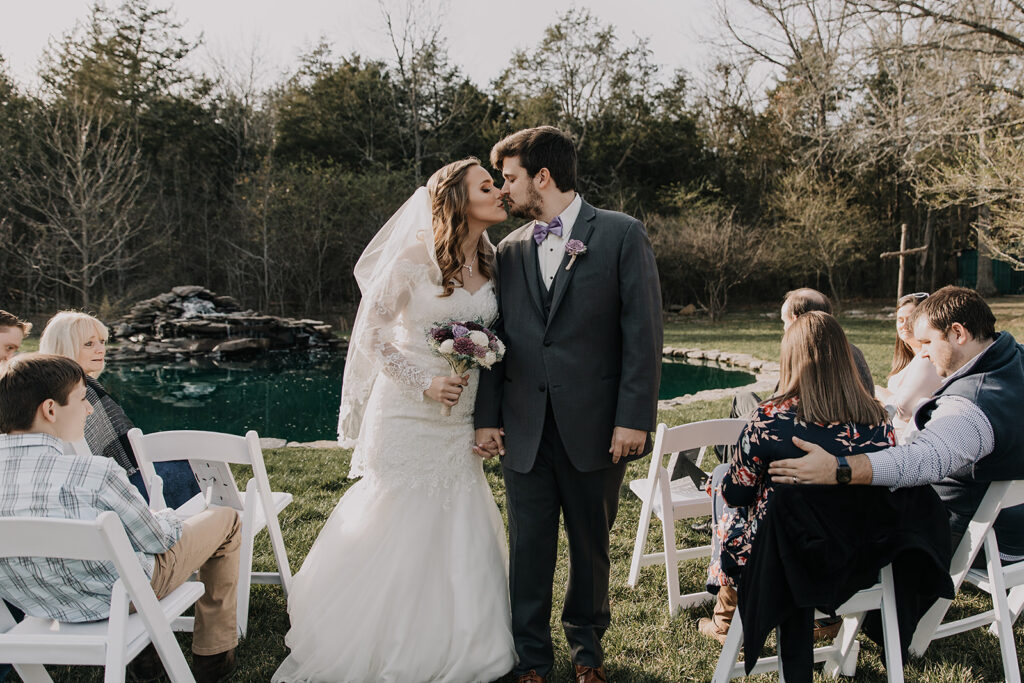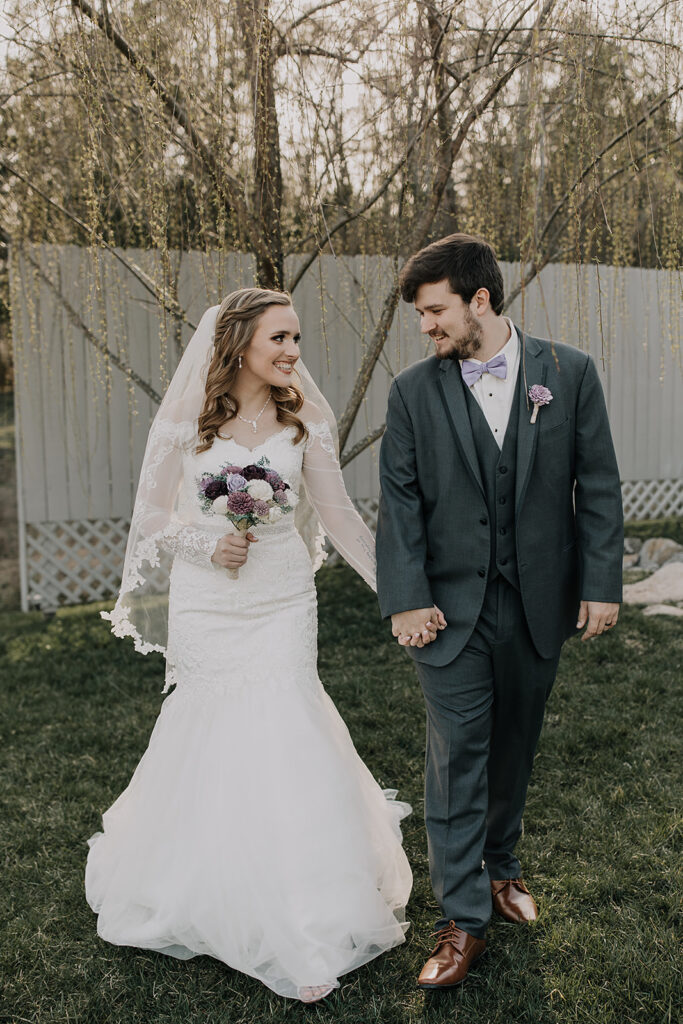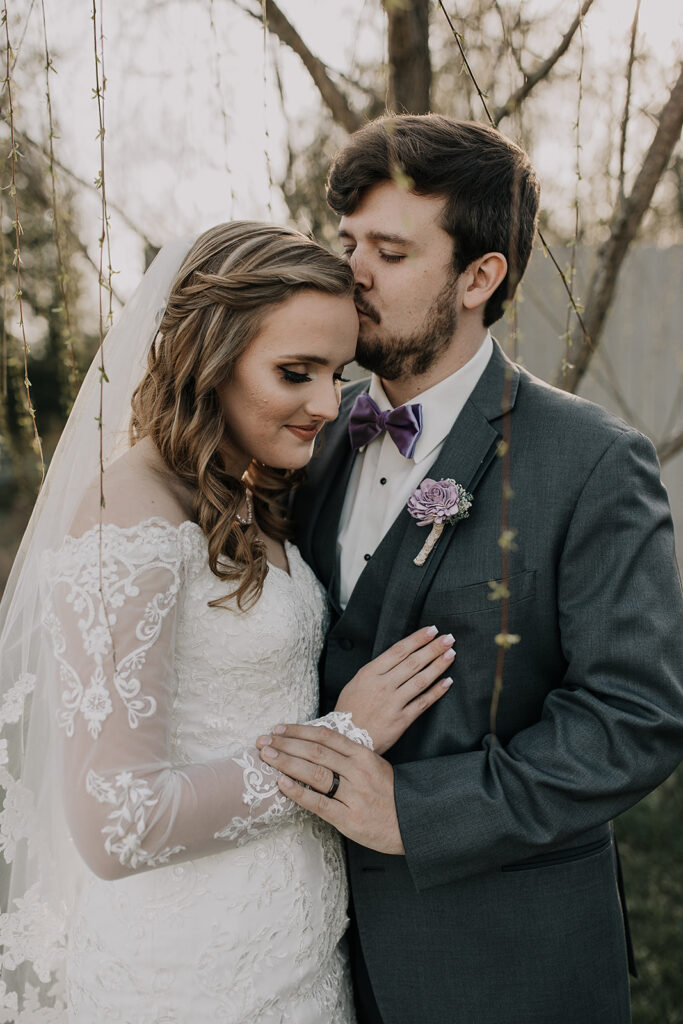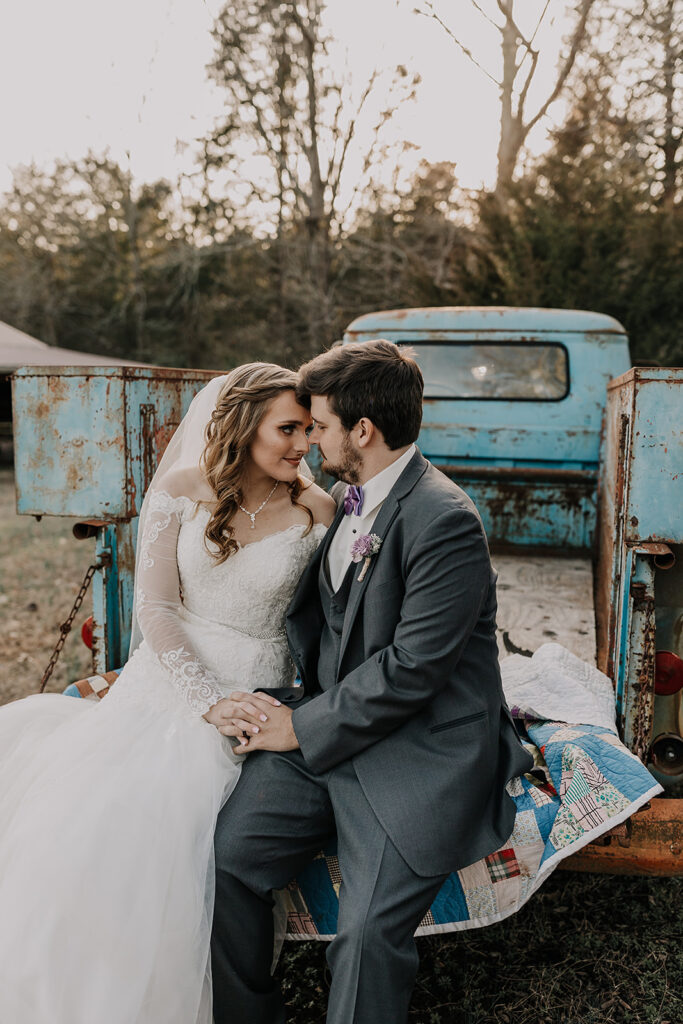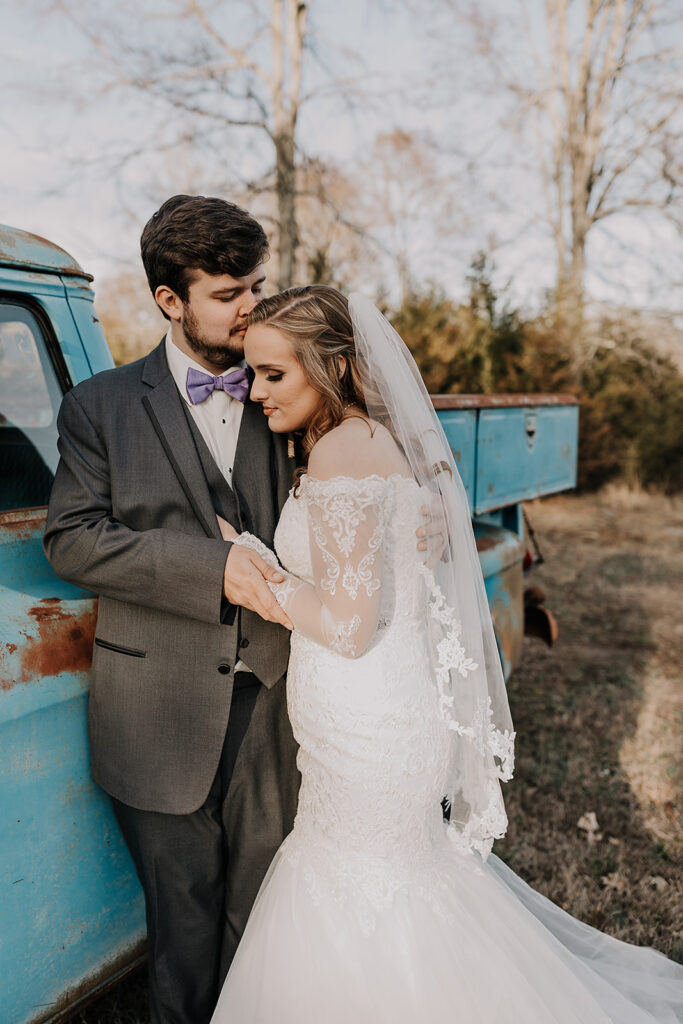 After the ceremony, everyone gathered at The Love Shack to celebrate Kaylee and Nathan! The lace details continued throughout the intimate reception space.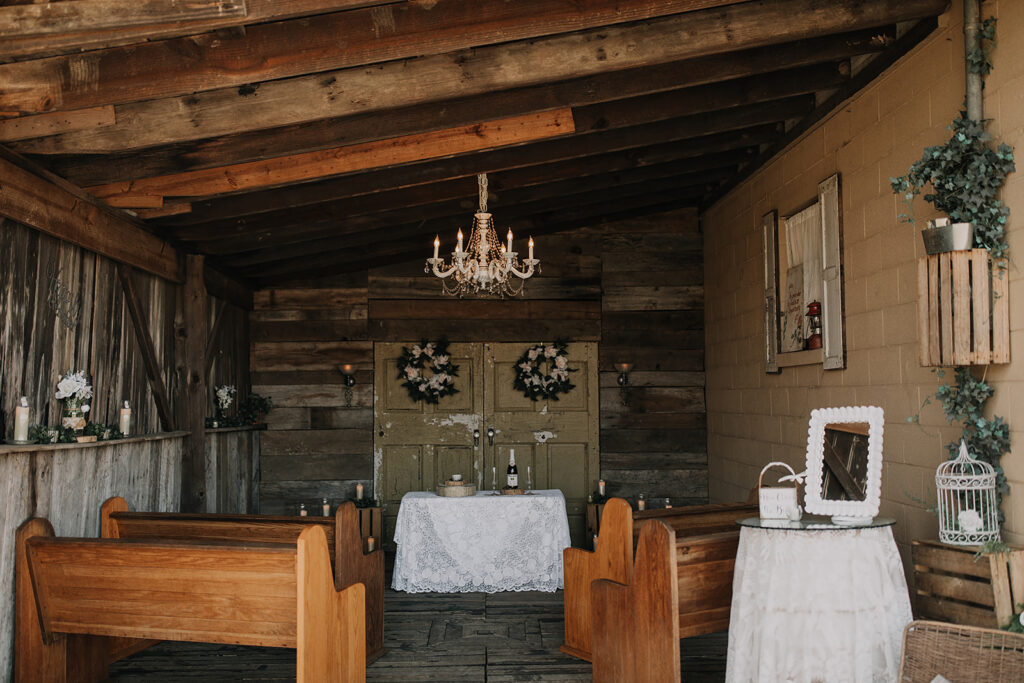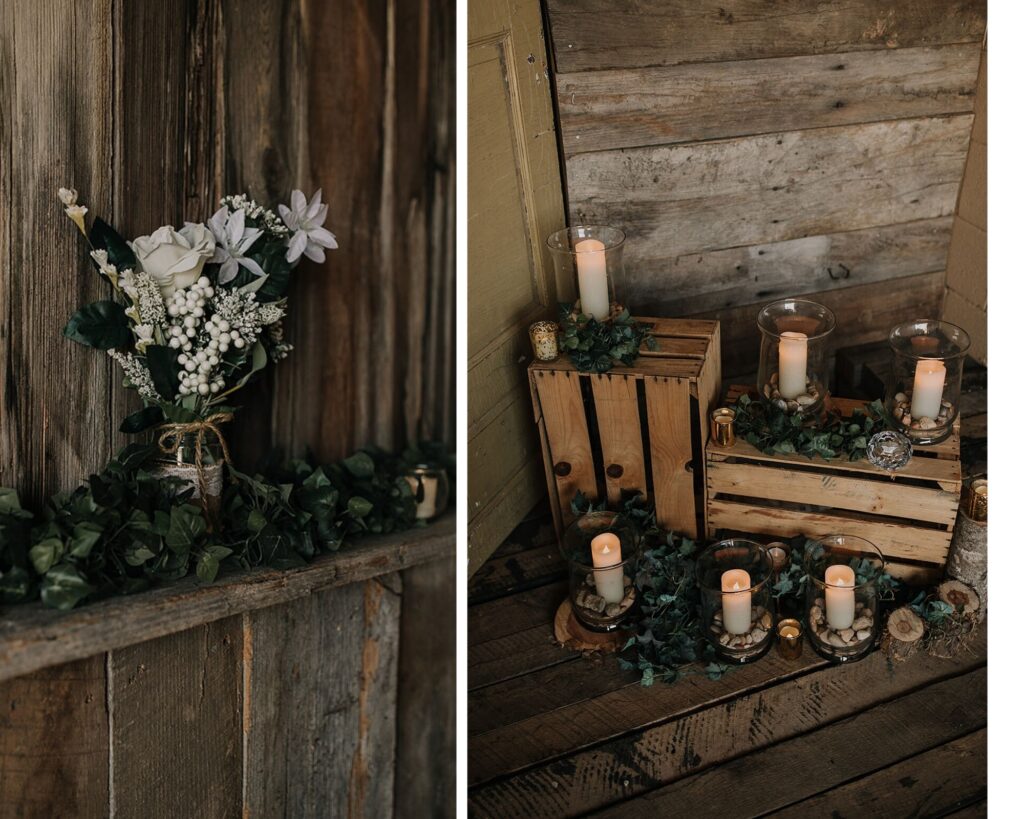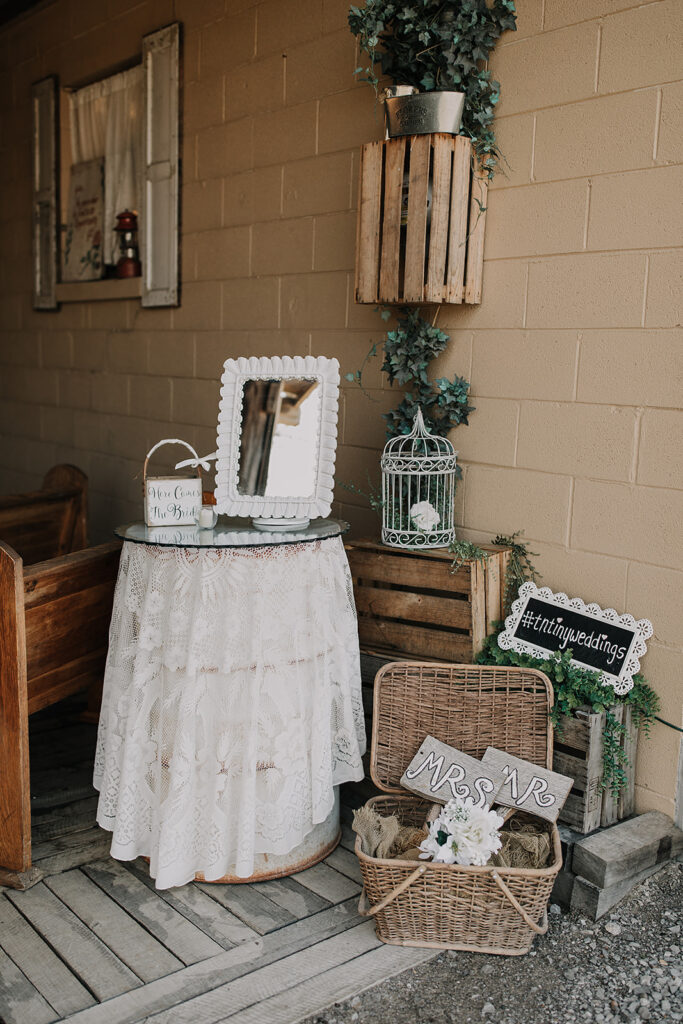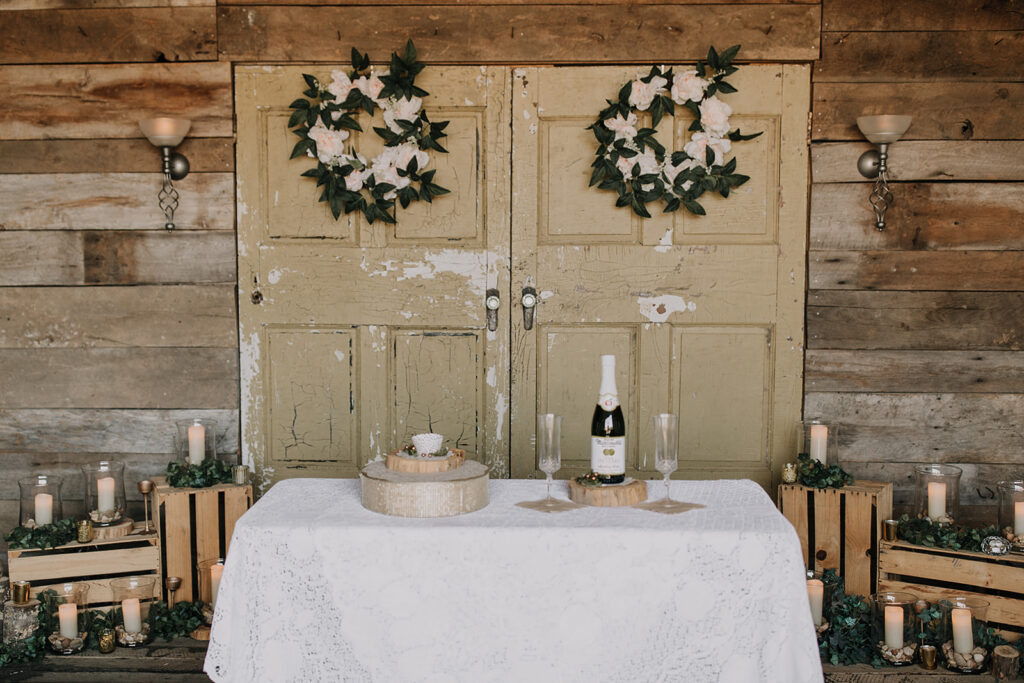 Their guests wished Kaylee and Nathan years of happiness with a toast of sparkling cider, then they shared their first  cupcake as husband and wife.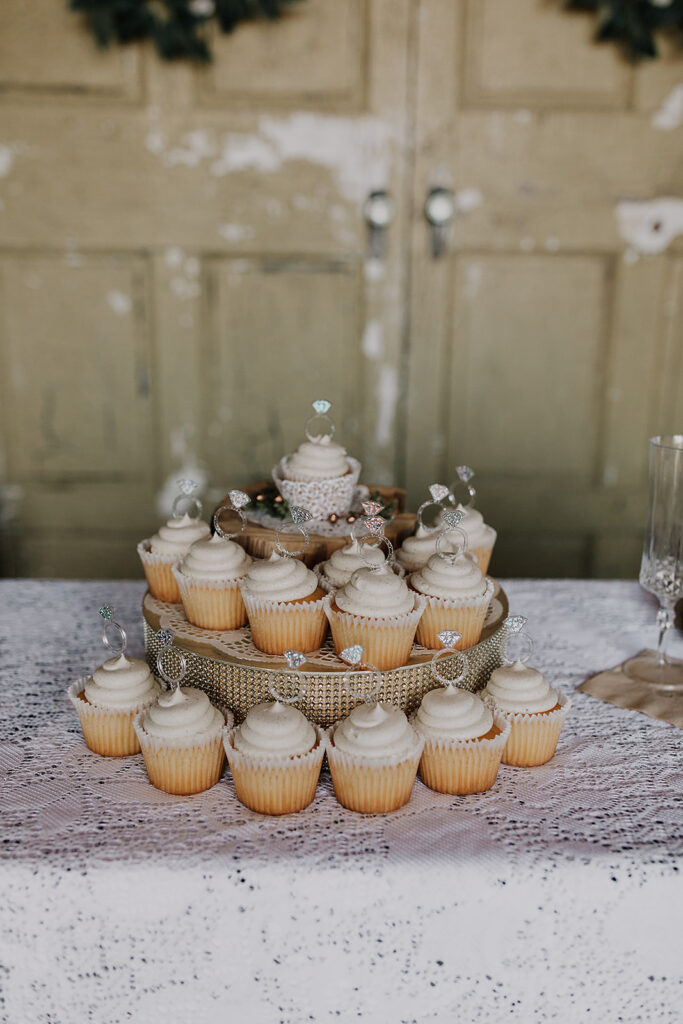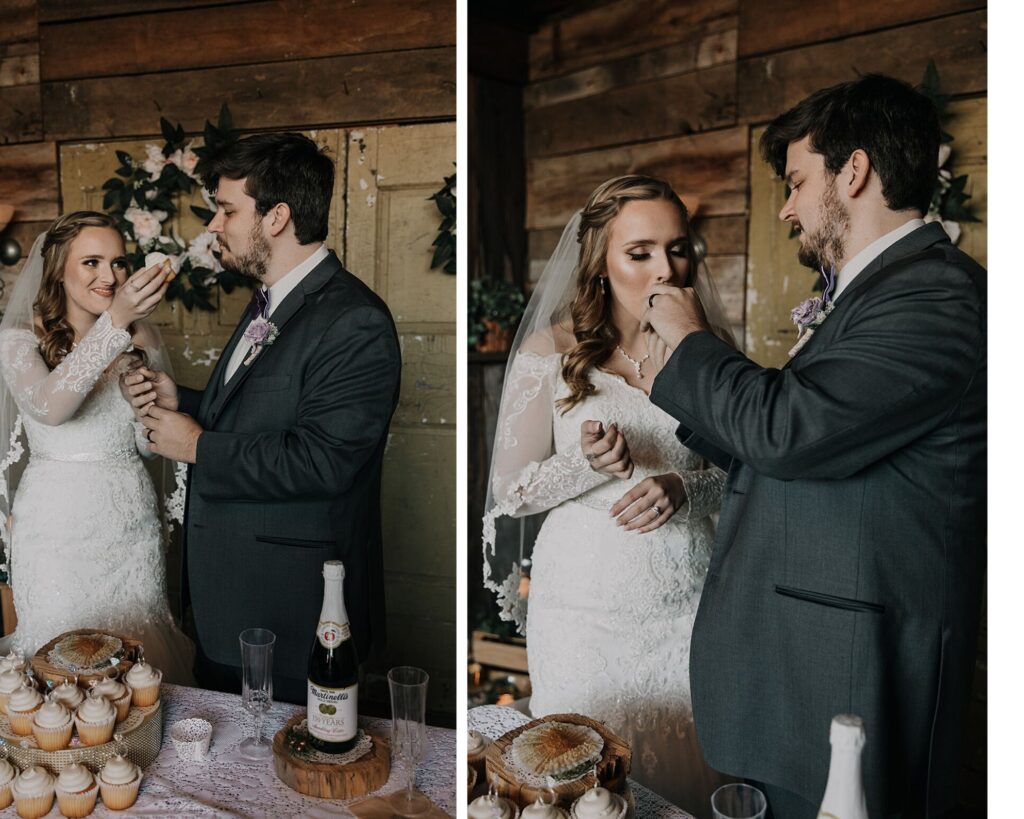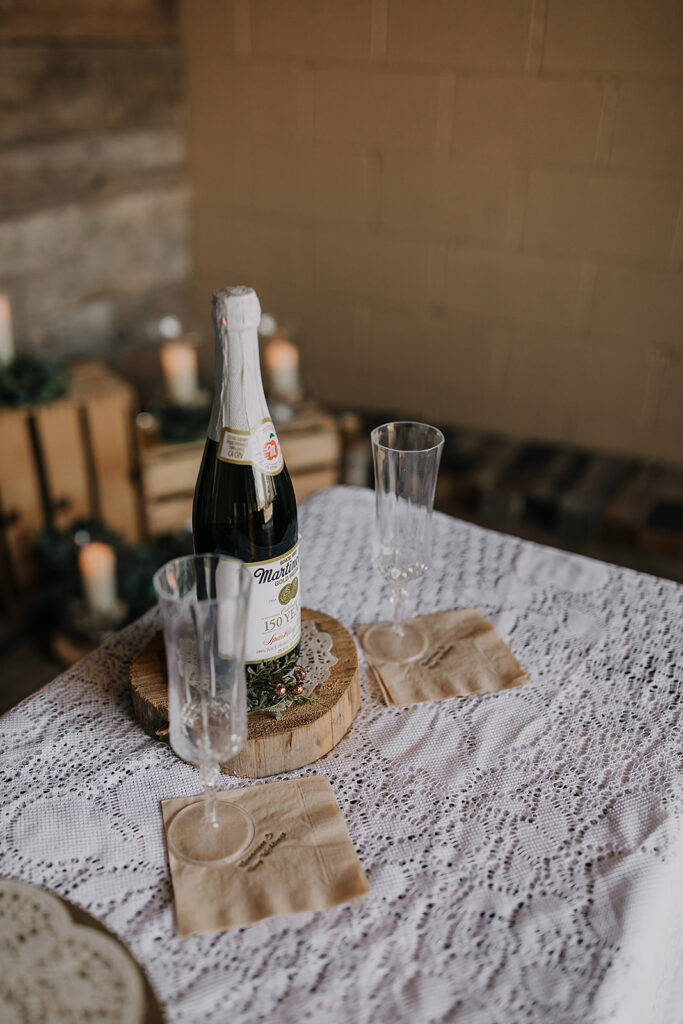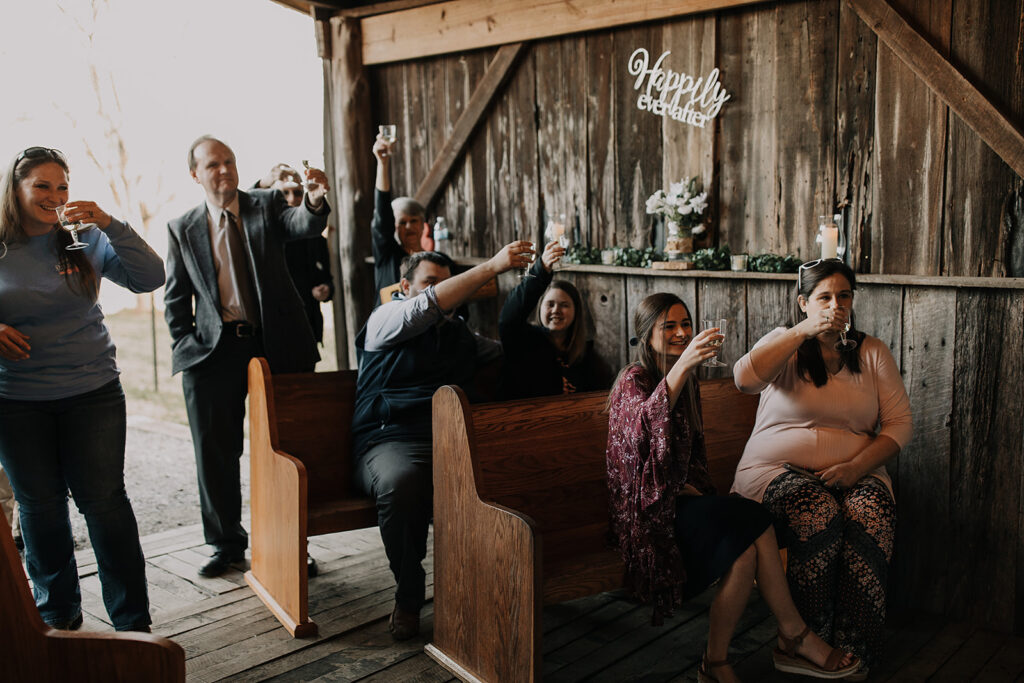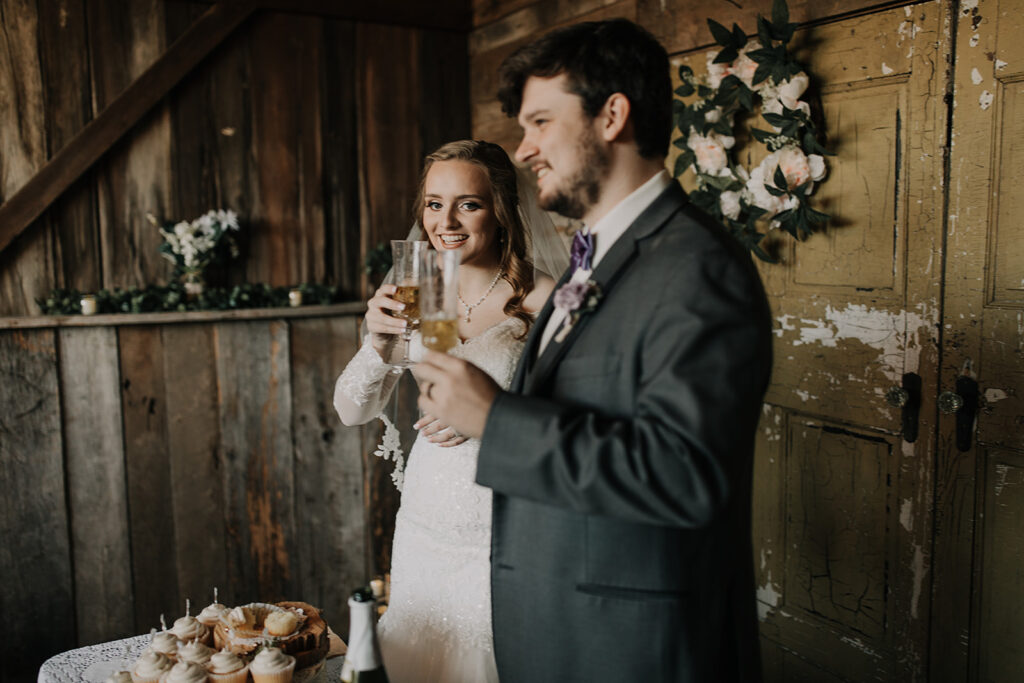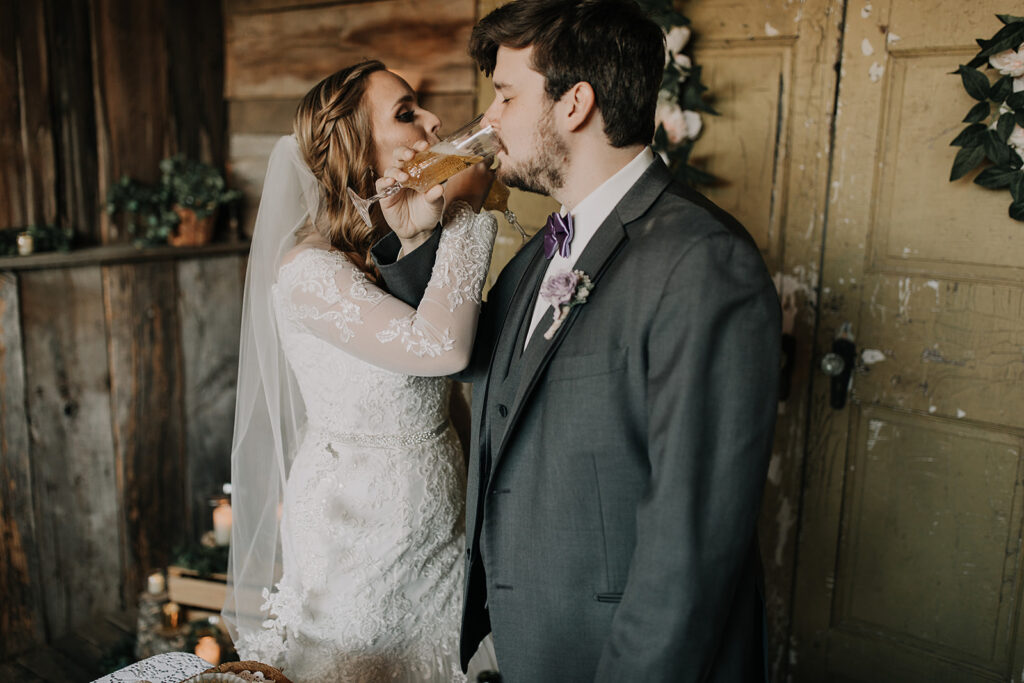 Guests watched while the happy couple shared sweet moments during their first dance.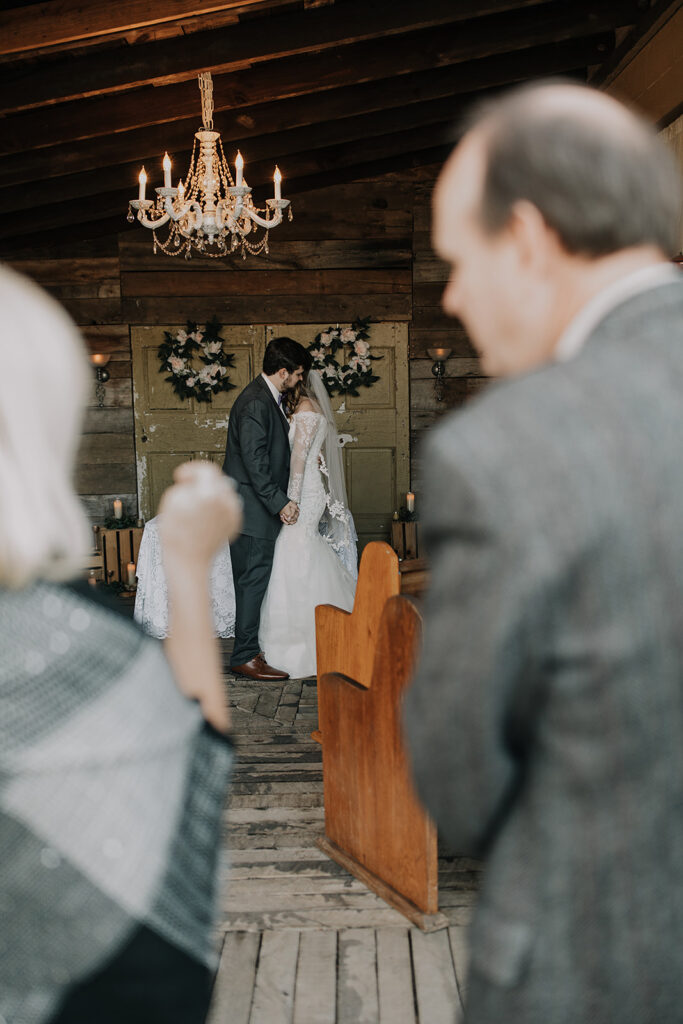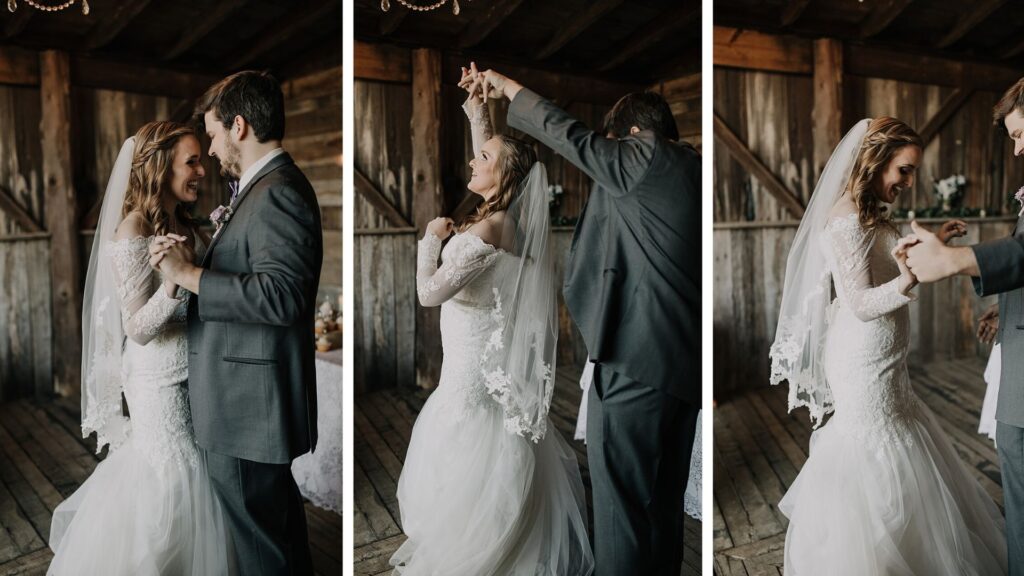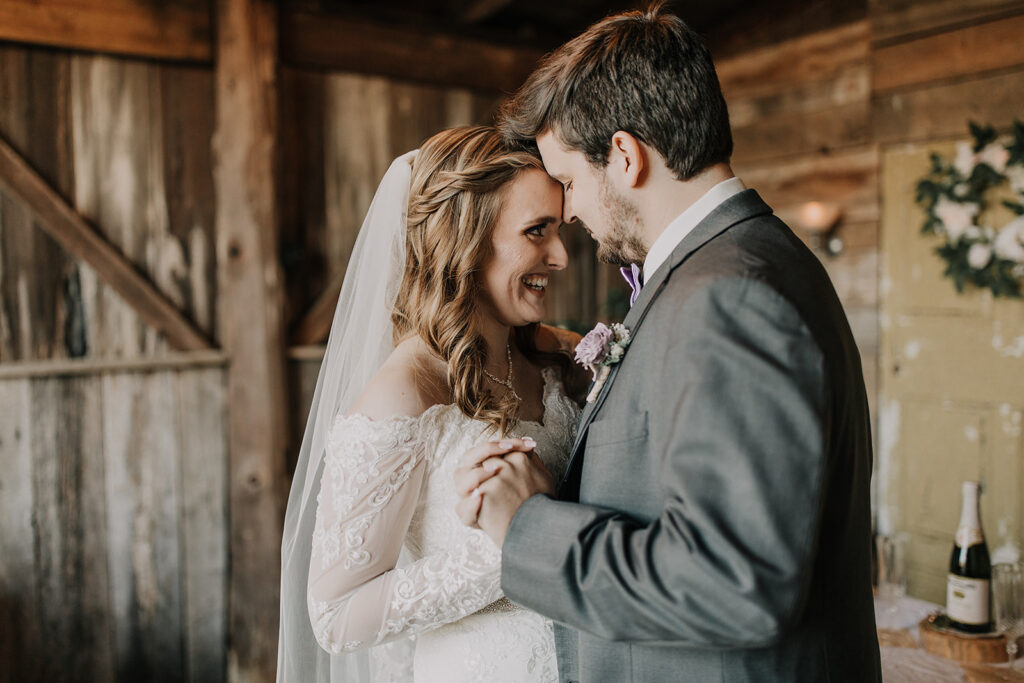 Kaylee & Nathan with Julie & James Tucker of TN Tiny Weddings.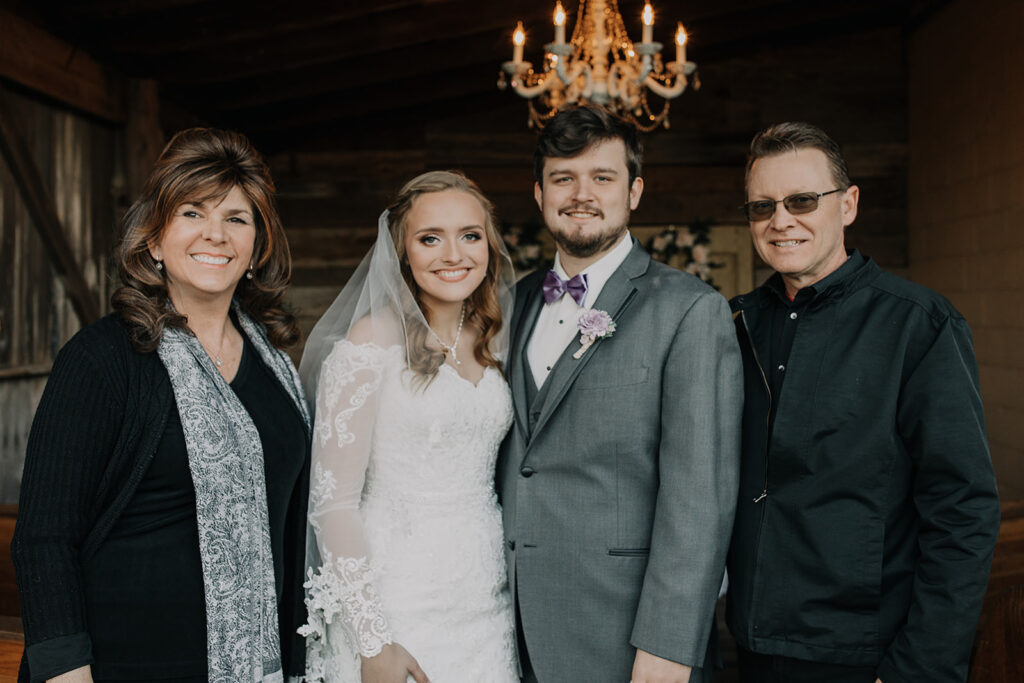 The guests blew bubbles as the happy couple exited!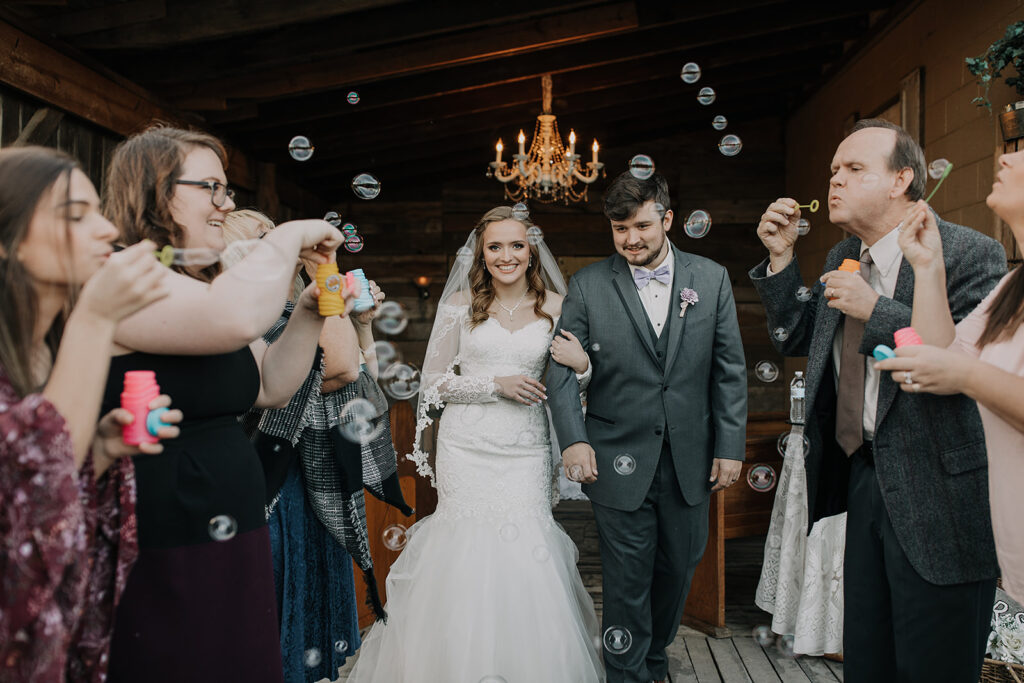 Congratulations Kaylee & Nathan! We wish you many years of happiness!