From the crunch of the fallen leaves to the slight breeze in the November air, Jessica and Albert shared the perfect winter wedding ceremony on November 26, 2018.
This intimate commitment of love was shared by the parent's of the bride. You can see the joy on everyone's faces as Jessica and Albert committed themselves to one another. 
The rustic theme was absolutely perfect for the locale. The secluded cabin surrounded by woods served as the ideal spot for this intimate ceremony. The golden and burgundy scheme blended beautifully with the outdoor scenery. From the bride's unique floral dress, to the beautiful floral details, it was simply perfect.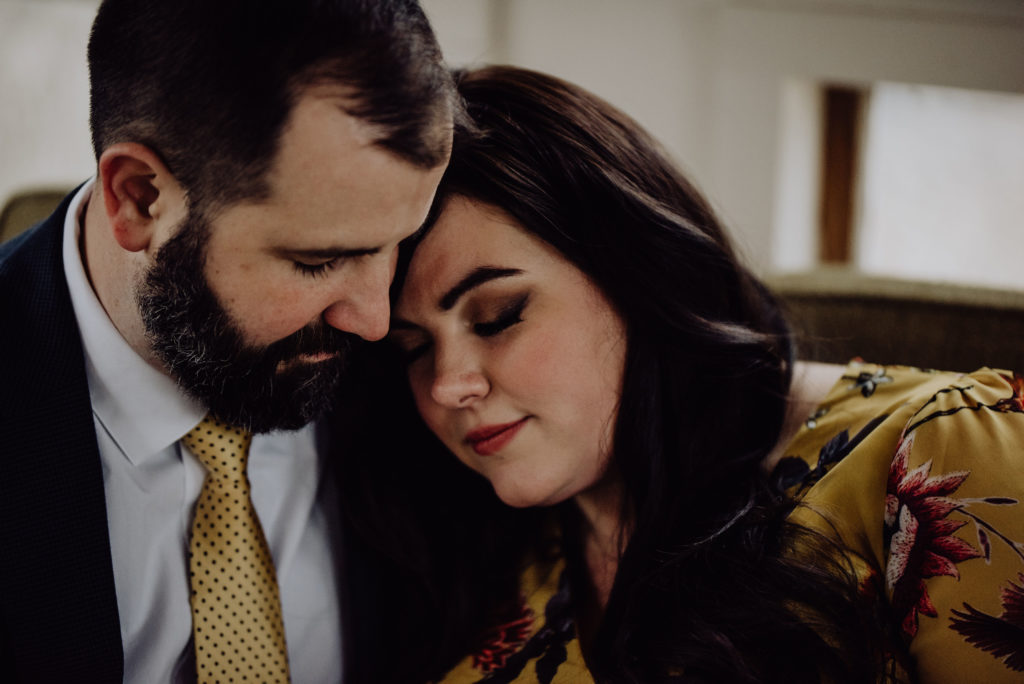 Photography: Wilde Company
Location: AirBnB
Florals and Decor: DIY by the couple
Makeup and Hair: Katie-Laine Thornton
Officiant: Libby Lovejoy