Everything about Jennifer + Derek's Modern Glam Wedding screamed Classy Elegance! We love every detail of this elegant black-tie affair with POPS of pink and gold! From the gorgeous pink and white florals to the pink sequined sweetheart table with gold King & Queen chairs, the combination gave off a classic, romantic and glamorous feeling. Even the hue that was given off during the ceremony and at the reception all around added to the feeling. The love between the couple and their families was also undeniable and so beautiful! We can't thank Tess with Couture by Tess Bridal enough for sharing this gorgeous wedding with us! Keep reading as Tess tells us more about the design of Jennifer's beautiful gown!
Jennifer was looking for a wedding dress with feather accents, but the more we chatted it seemed a smattering of feathers here and there, just wasn't what she wanted.  She wanted to feel as if she was floating on a cloud.  So, I drew a few rough sketches of a lower skirt literally floating in feathers, hand made a few feather clumps and attached to scrap material to make sure we were on the same page. Once we paired my vision of the skirt with the sample of feather clumps – she was hooked and the 8-month project began.
The basic structure of the dress was heavily boned for strapless support and created with a satin bodice and tulle skirt with a chapel train. Embroidered appliques were cut, hand placed, pinned & sewn into an intertwining pattern covering the satin bodice. Pearls of four varying sizes were hand sewn onto the lace pattern of the dress. The lower tulle skirt was covered in Ostrich Feathers which were painstakingly separated from over 350 yards of delicate single feathers. The feathers were detached from the raw material, grouped by hand forming large dense clumps, secured by hand, and then attached by hand to the lower tulle portion of dress in an alternating up and down pattern in order to create the floating on a cloud effect. Over 380 hours were dedicated to the feather clump preparation and attachment to the dress, making this a truly indulgent, luxurious and couture wedding dress retailing over $9,800.
Check out the details of this gorgeous custom dress and beautiful wedding!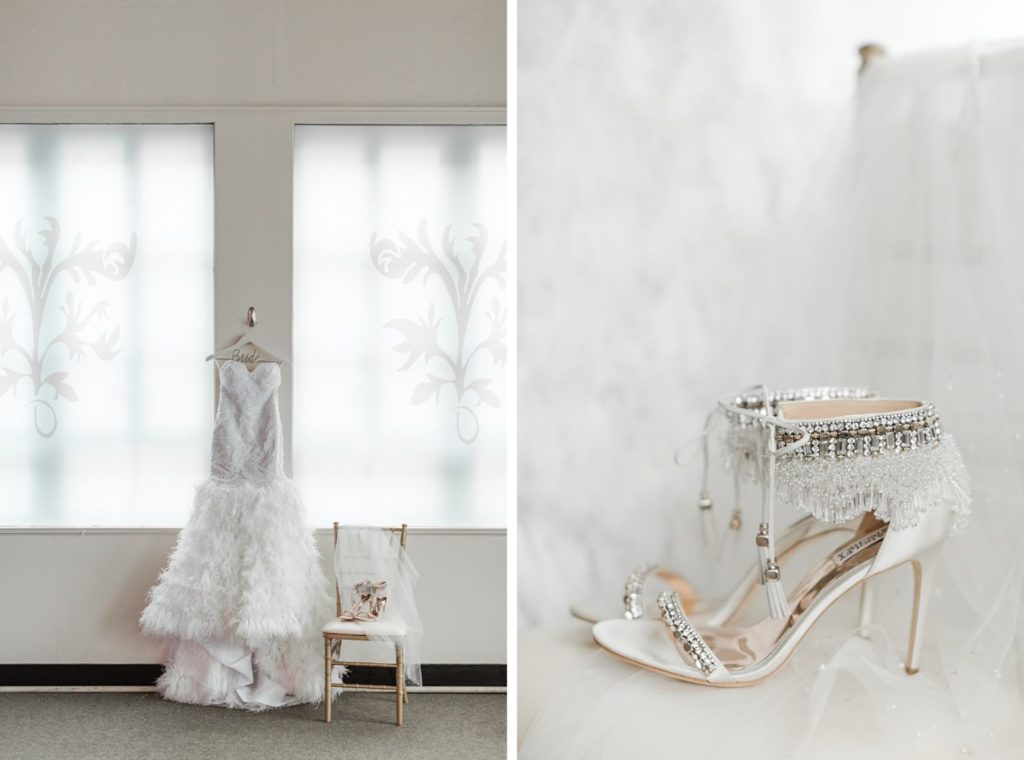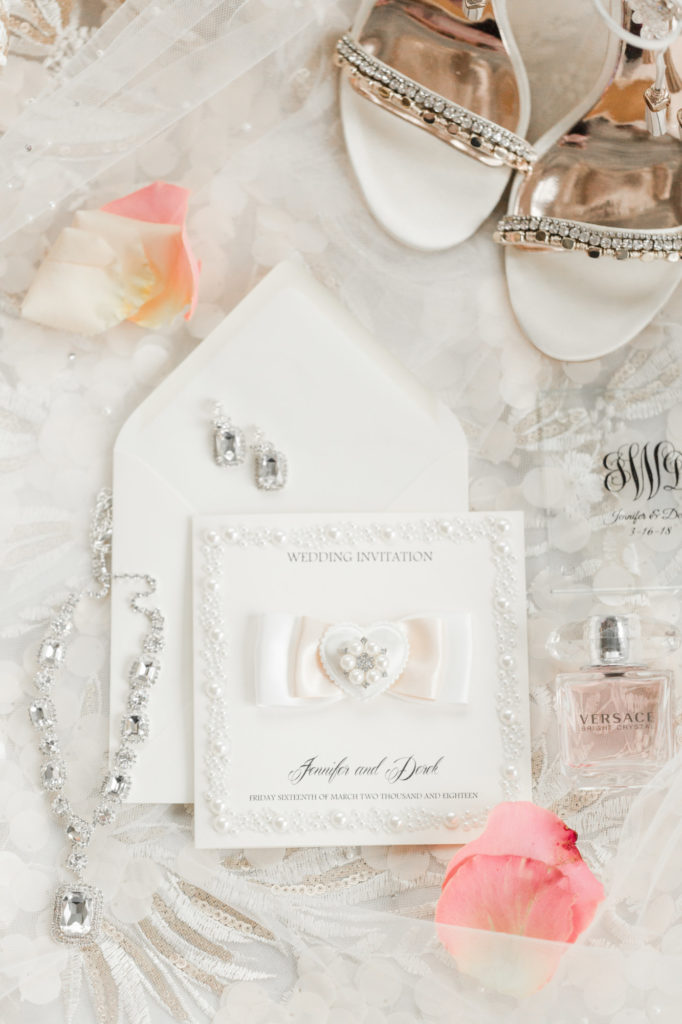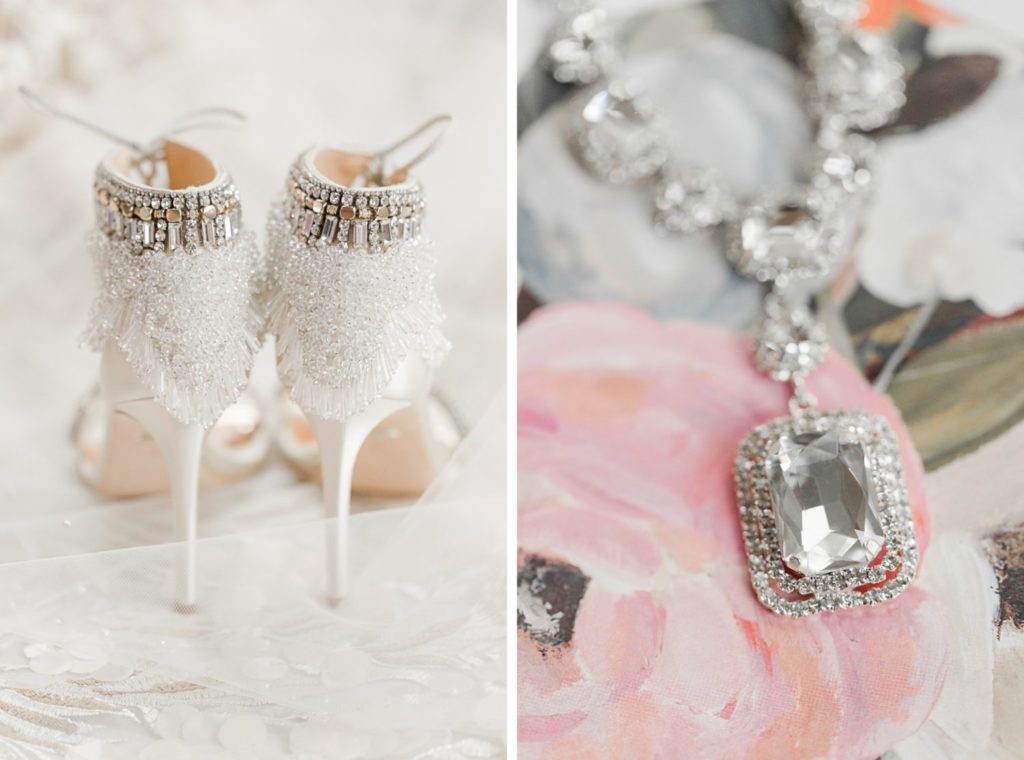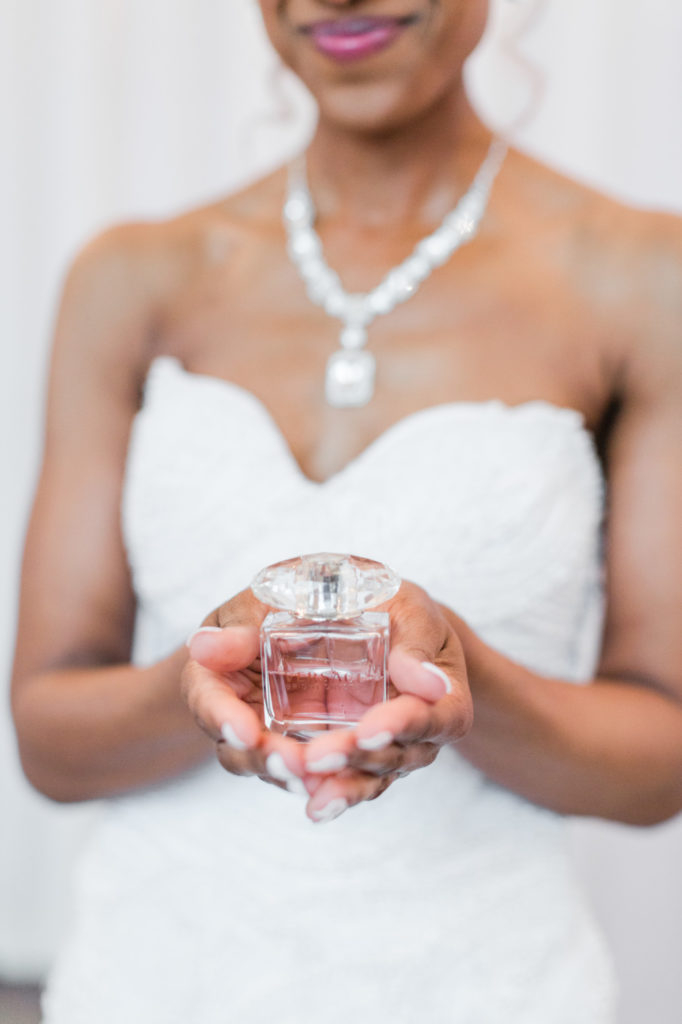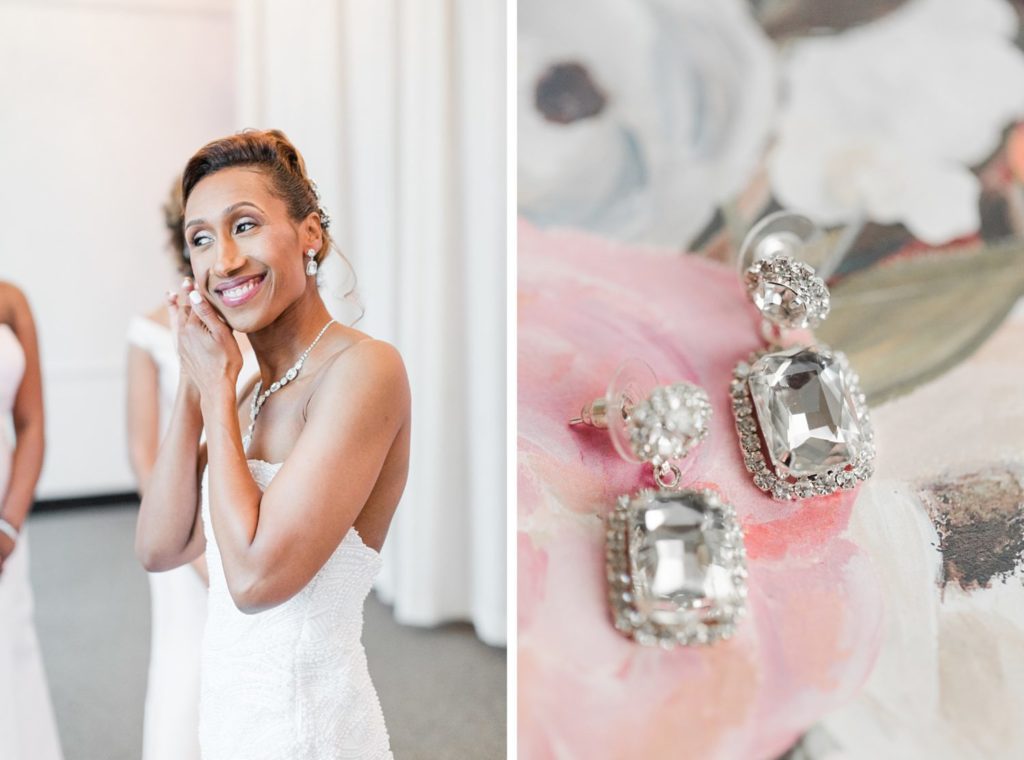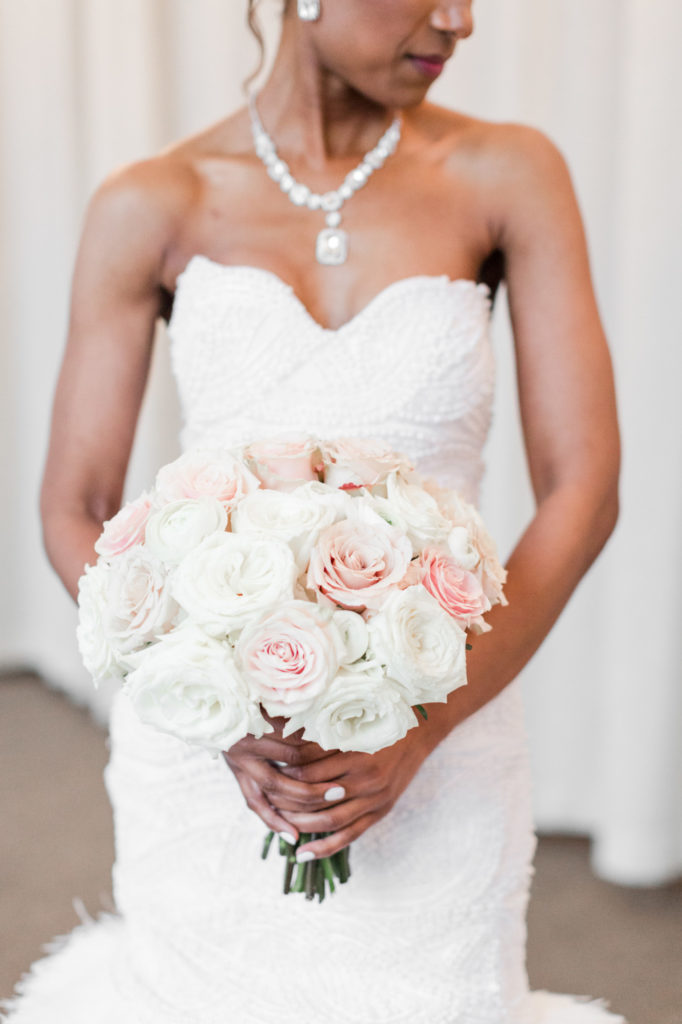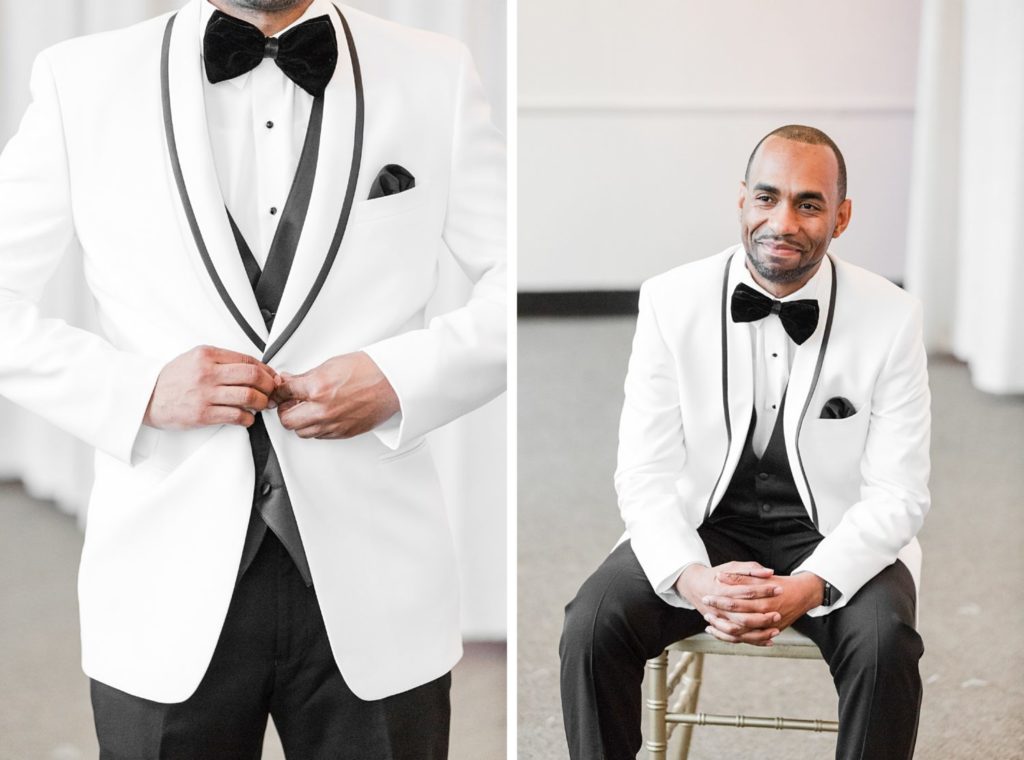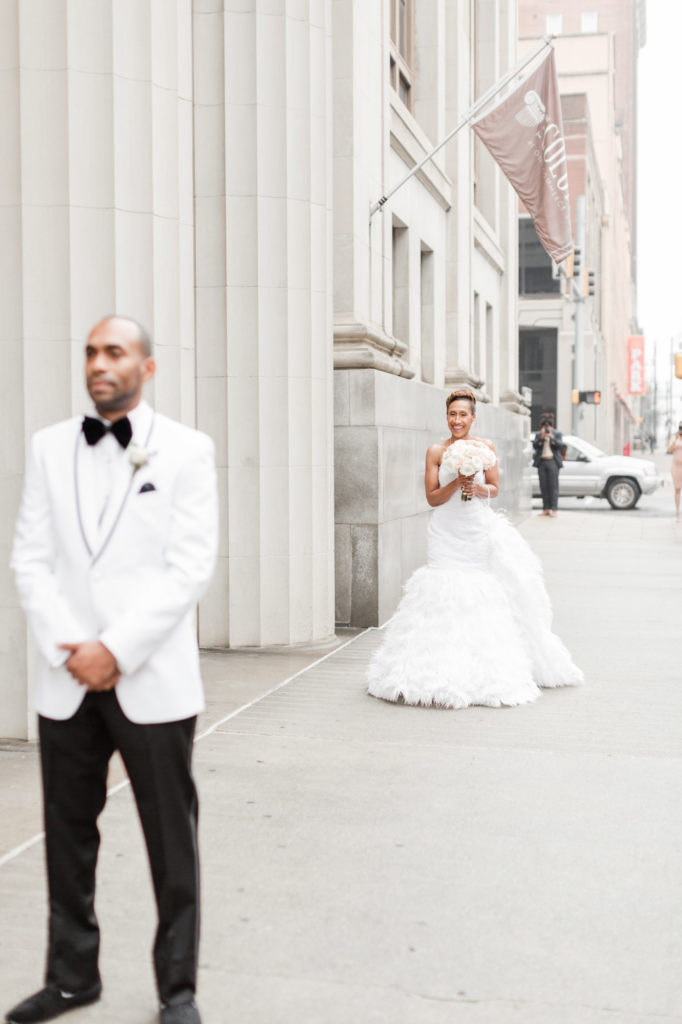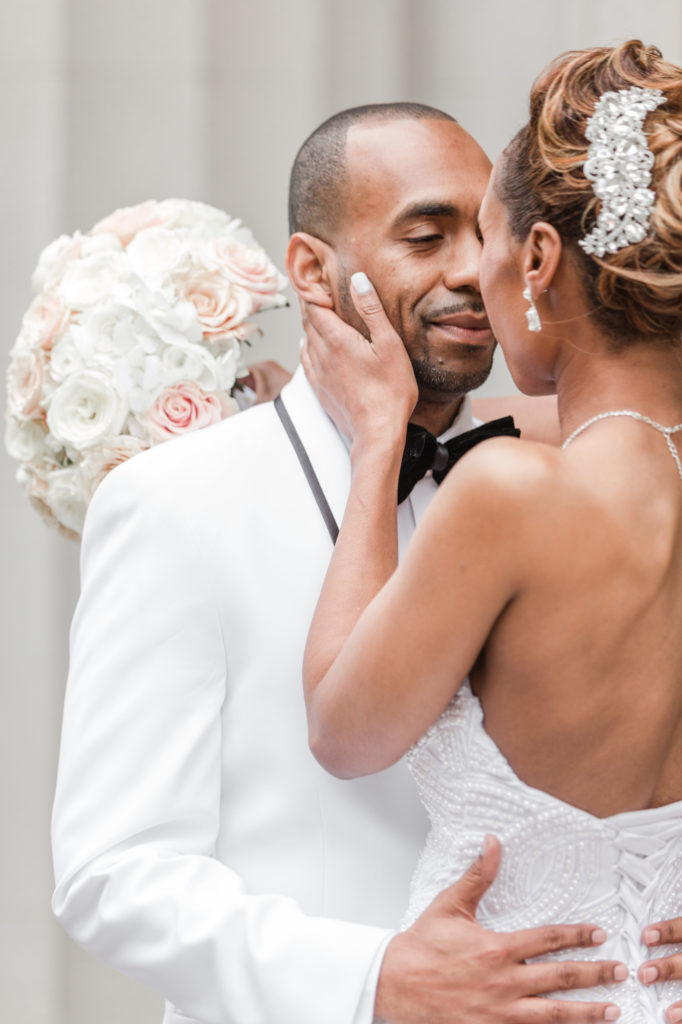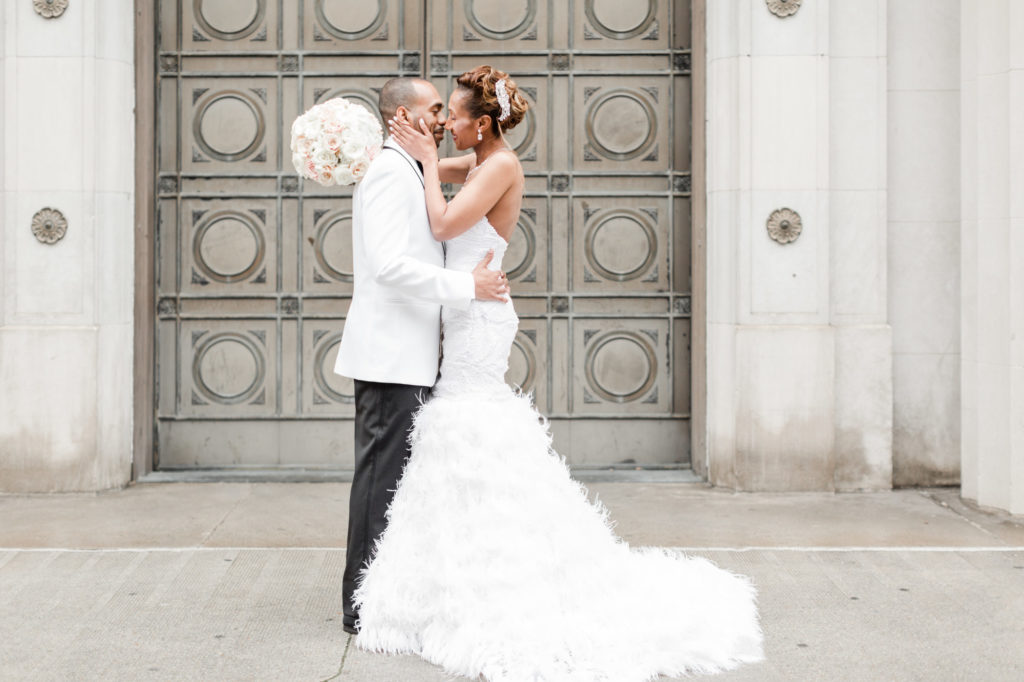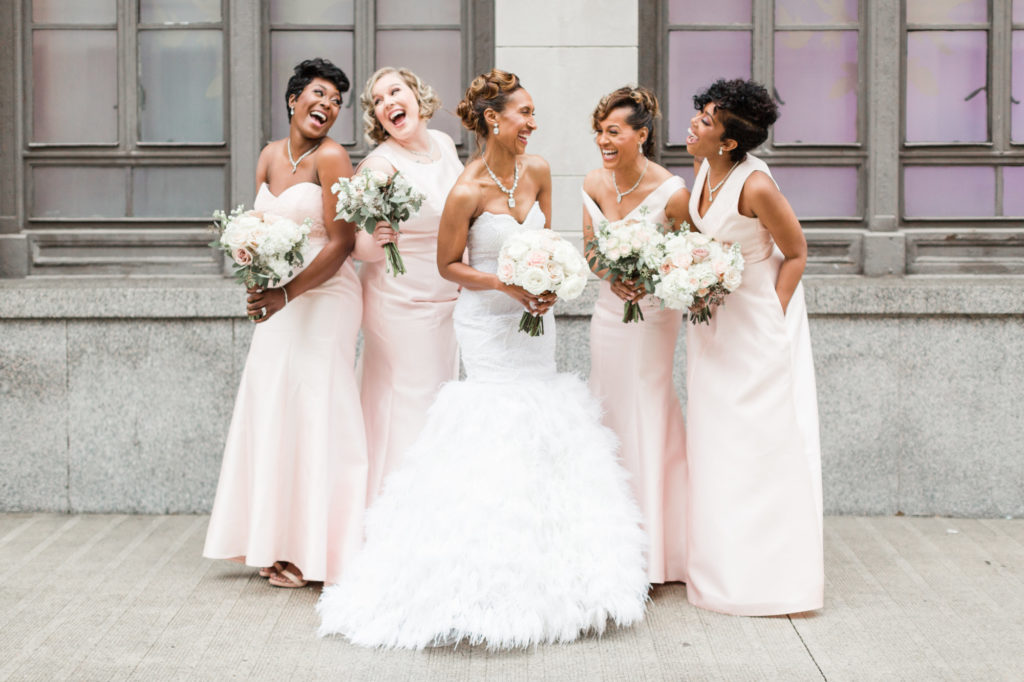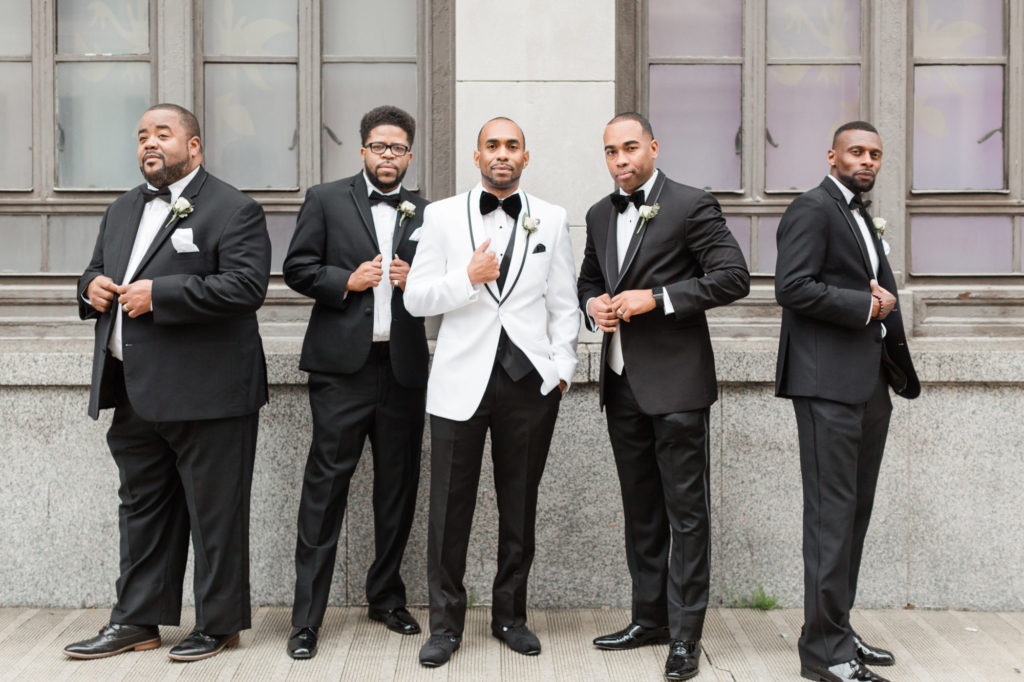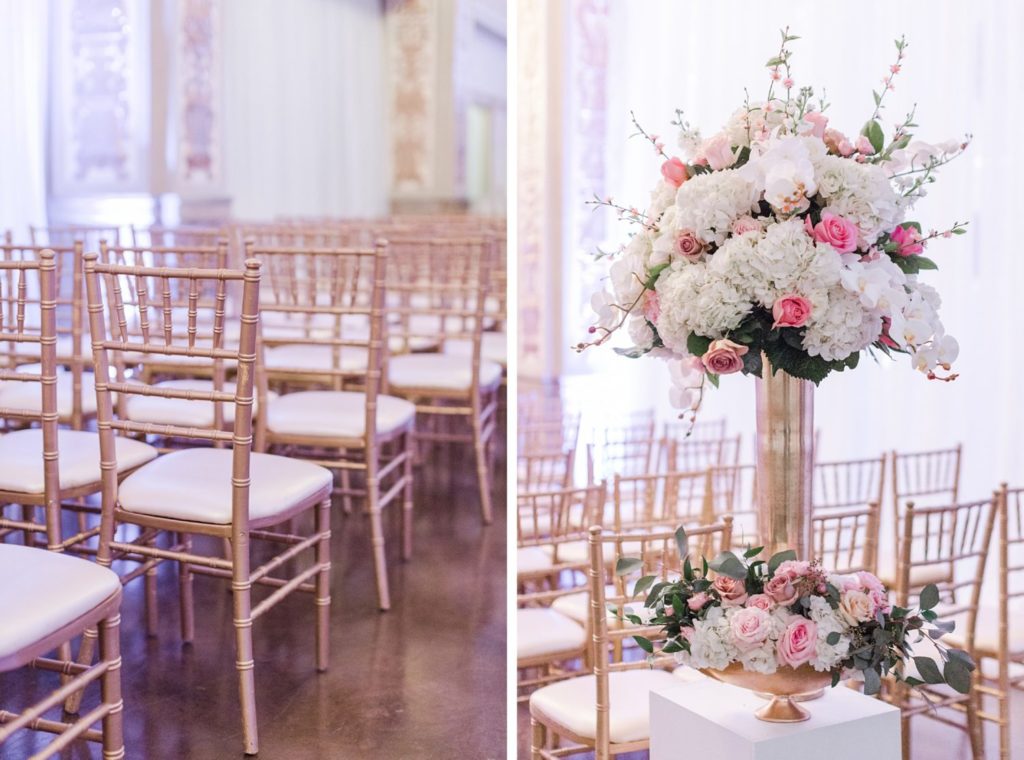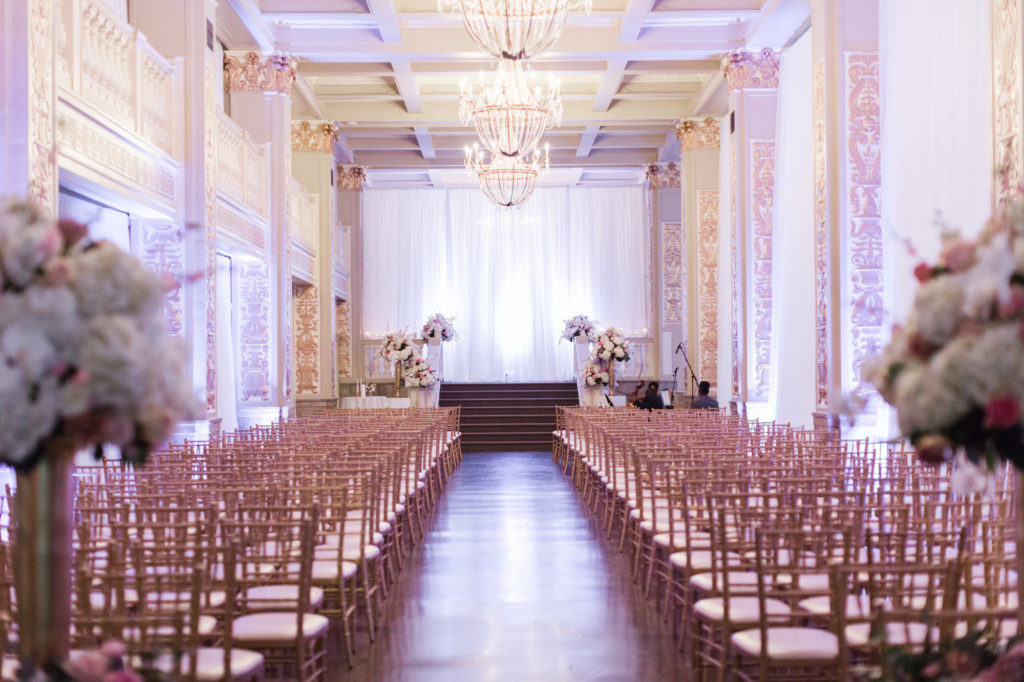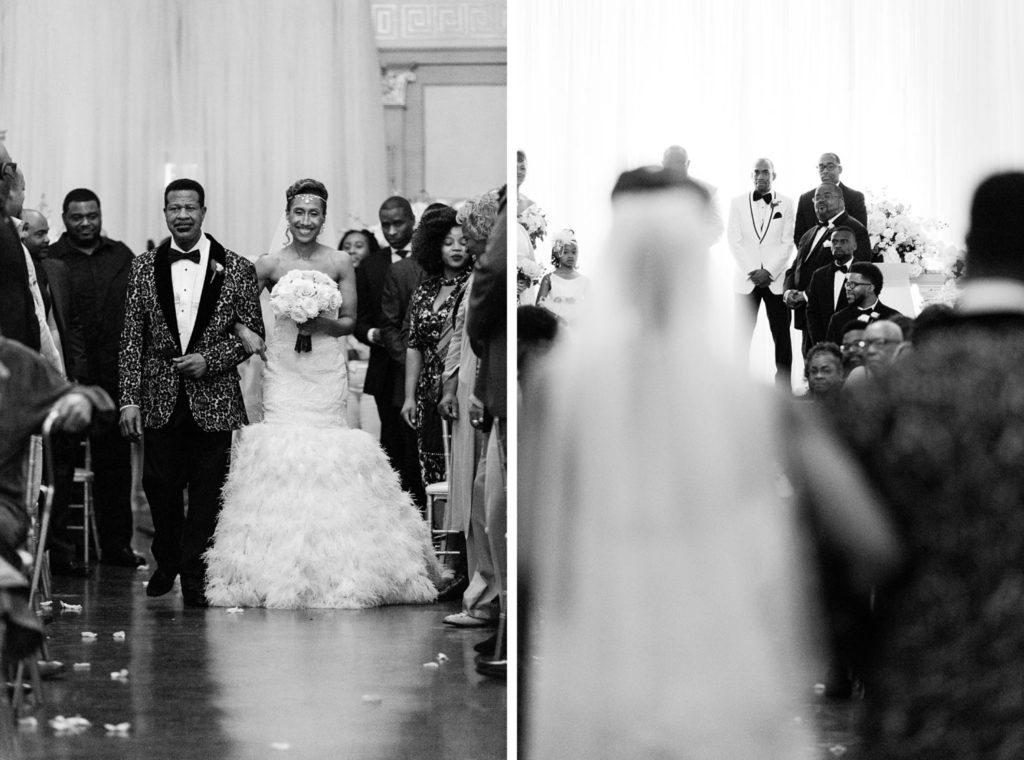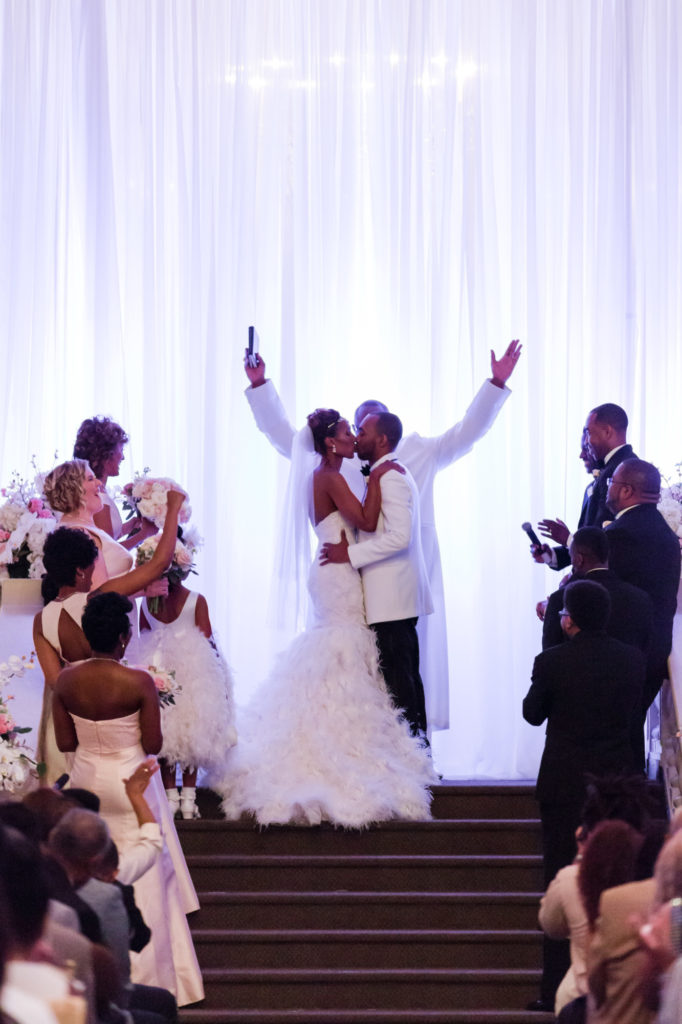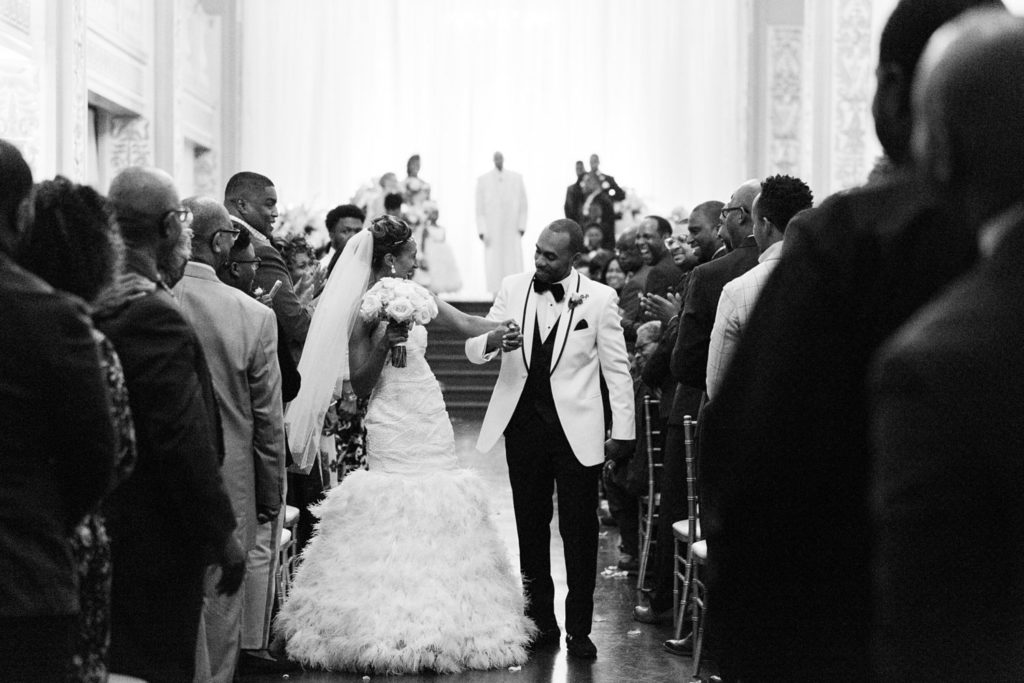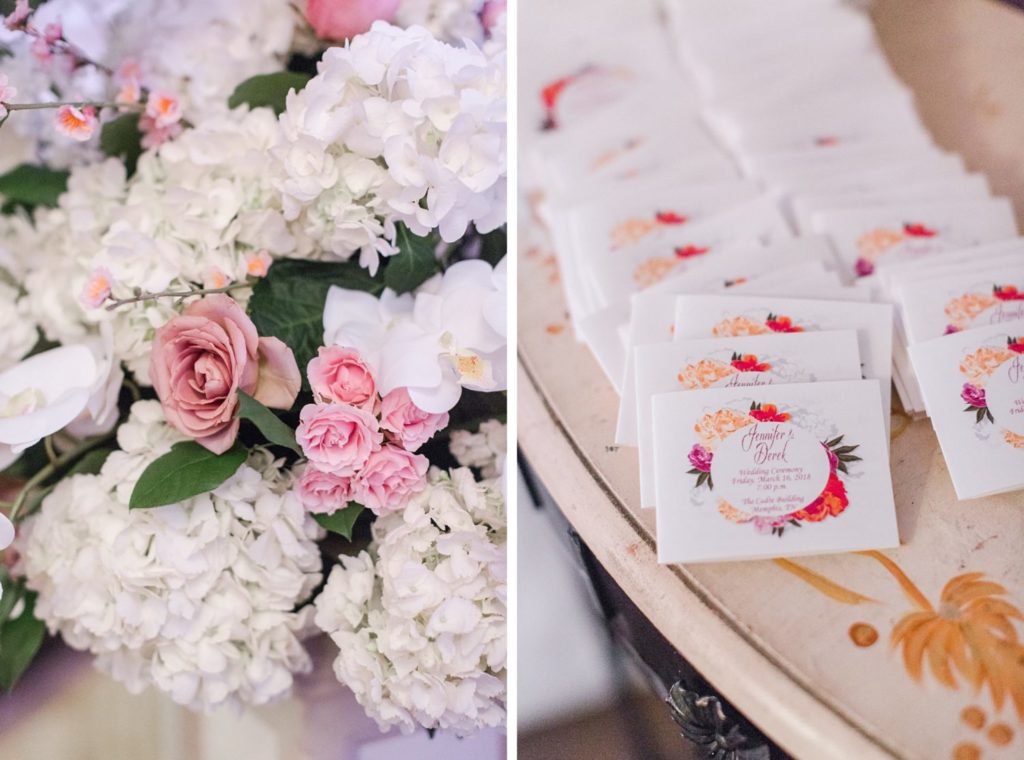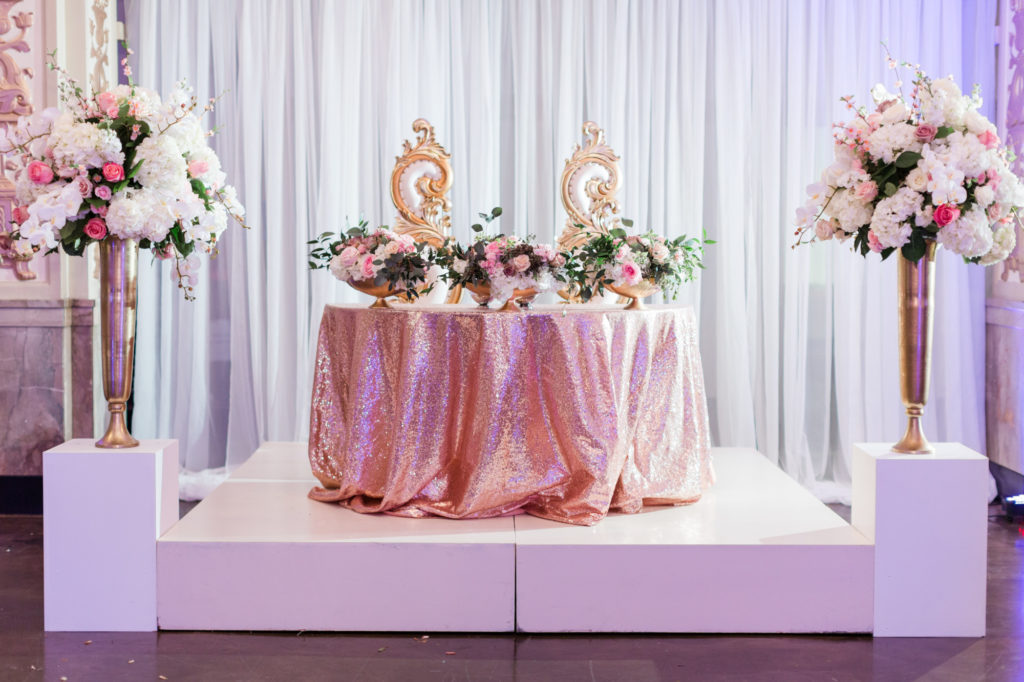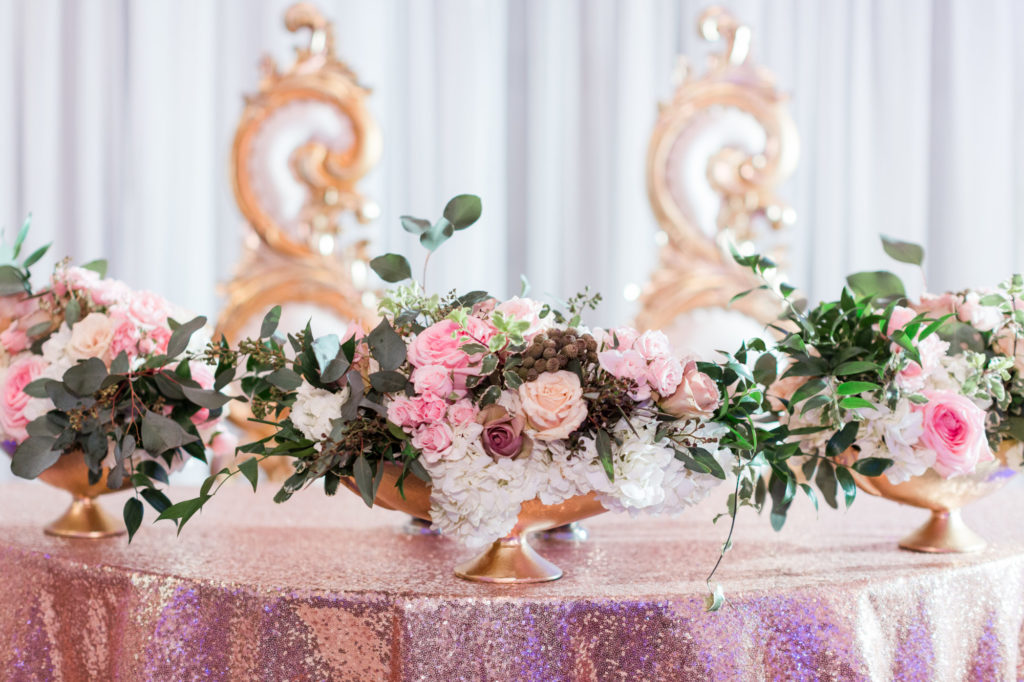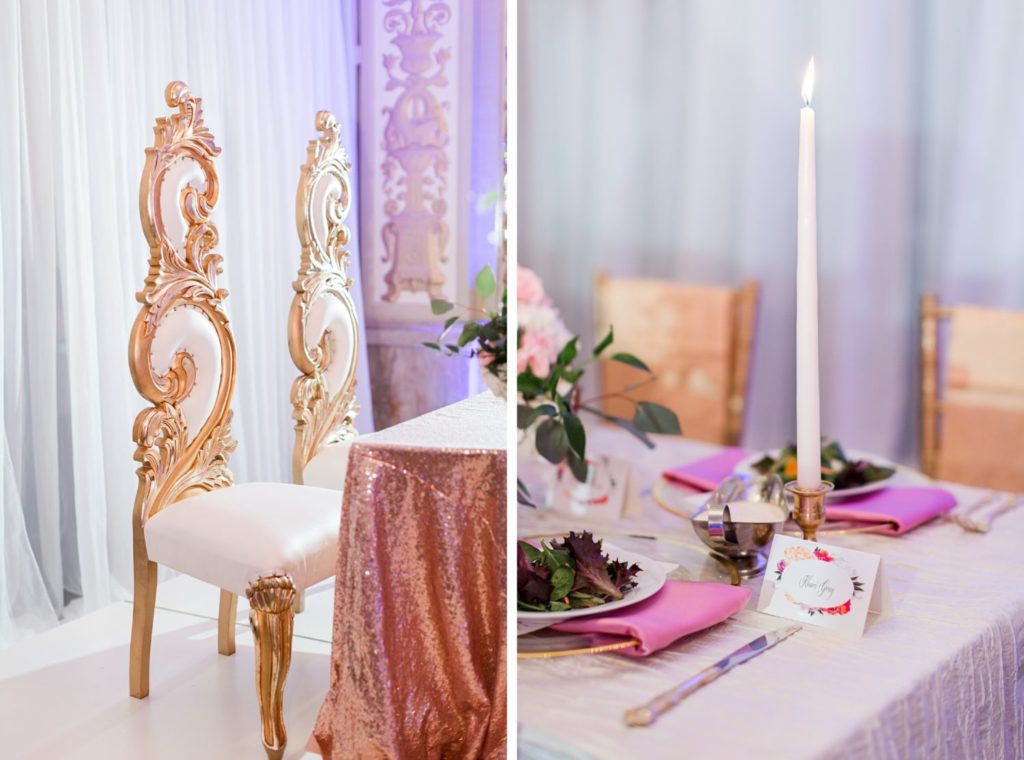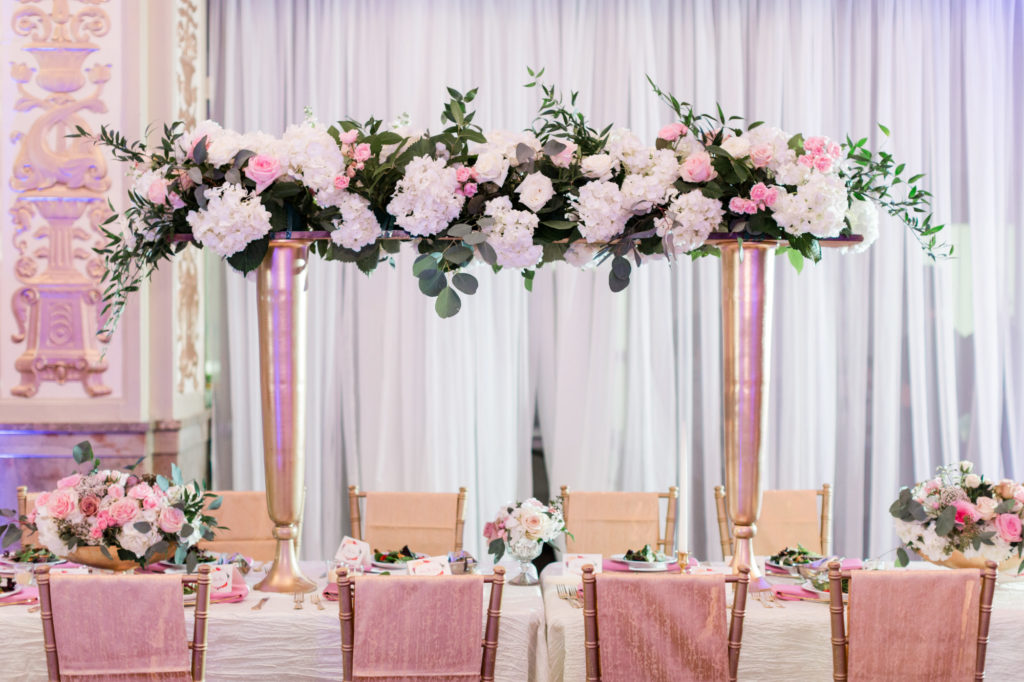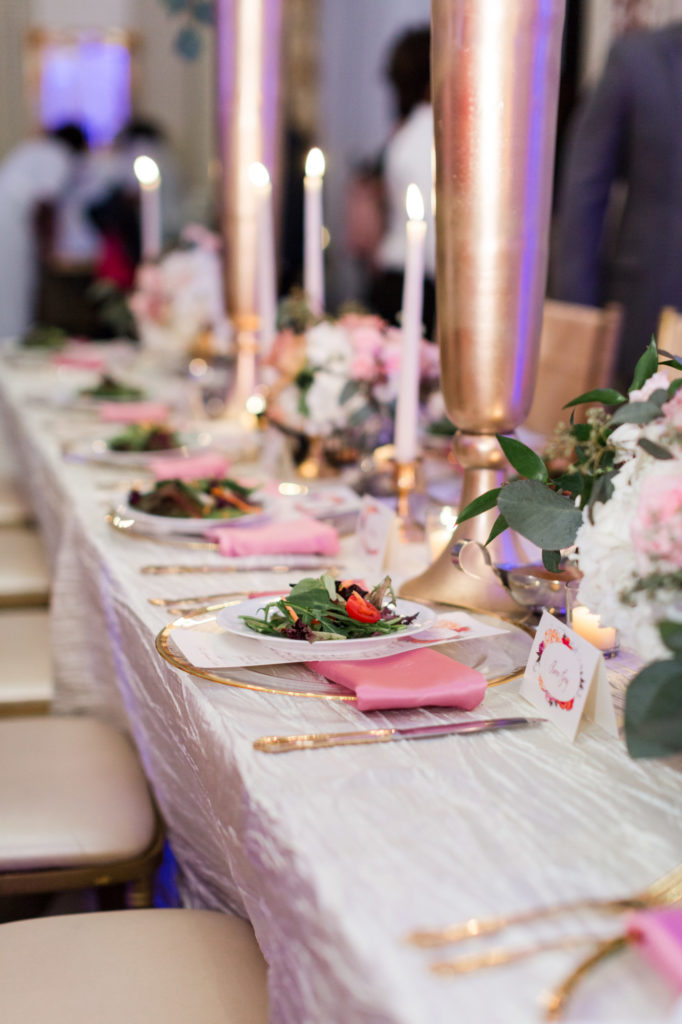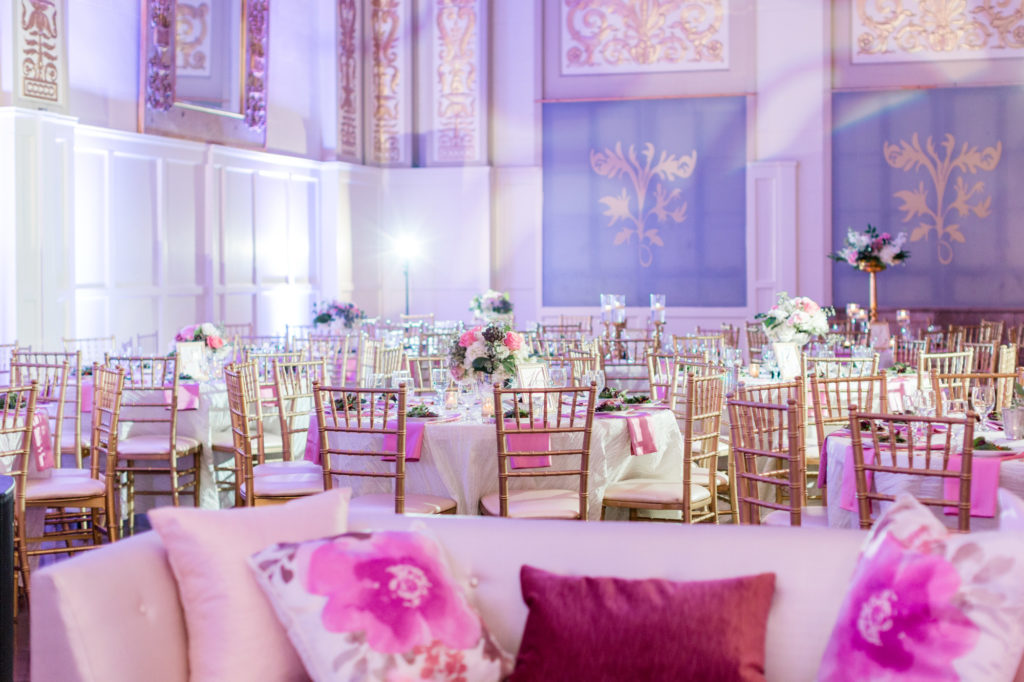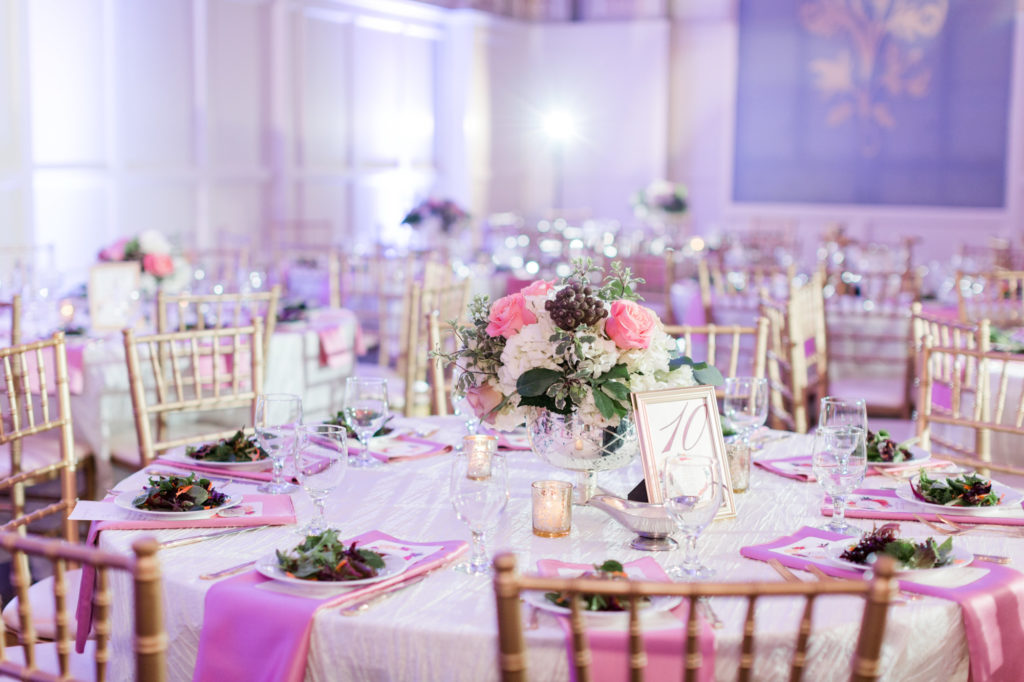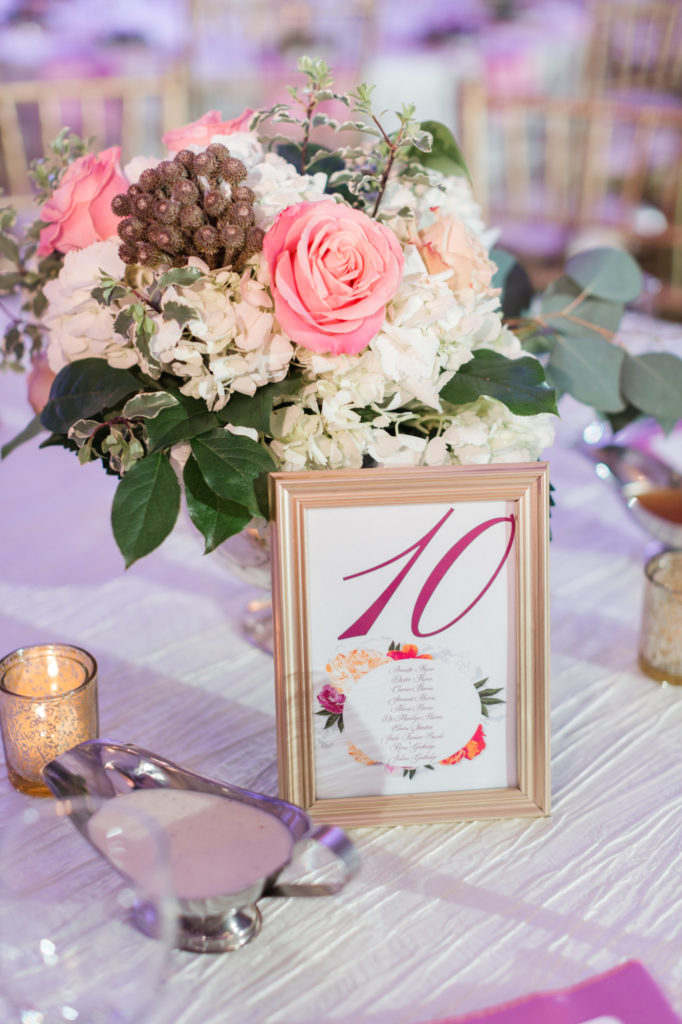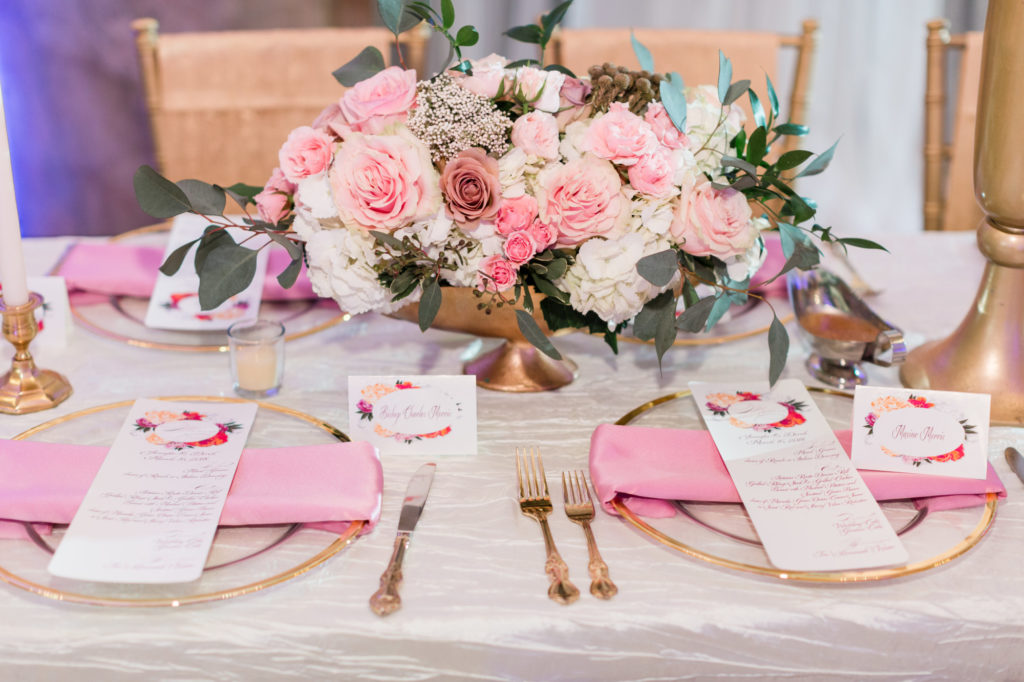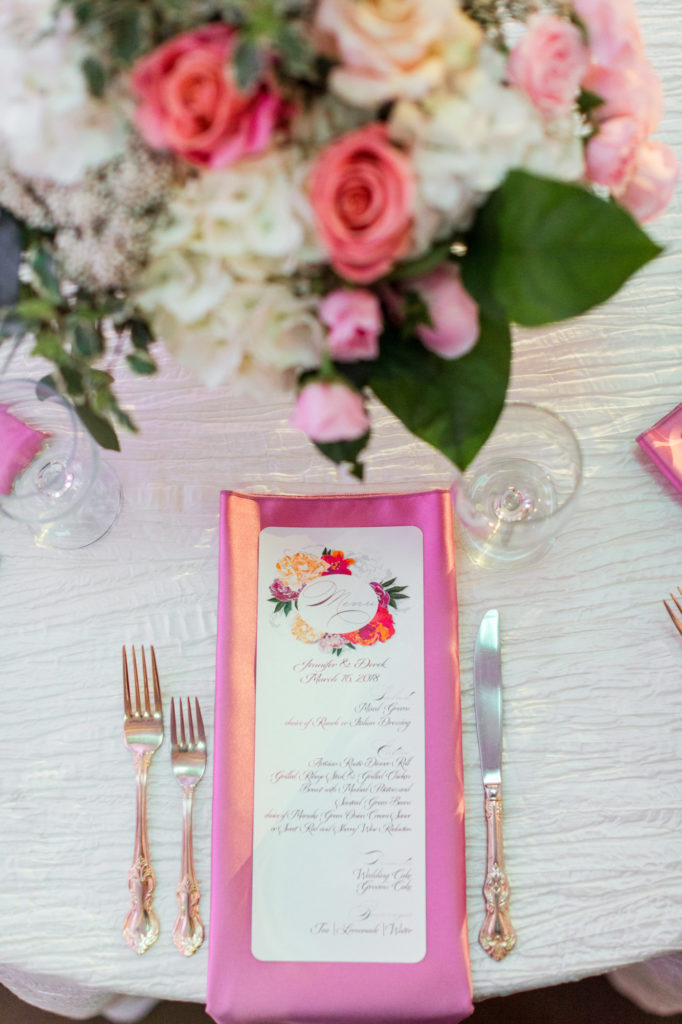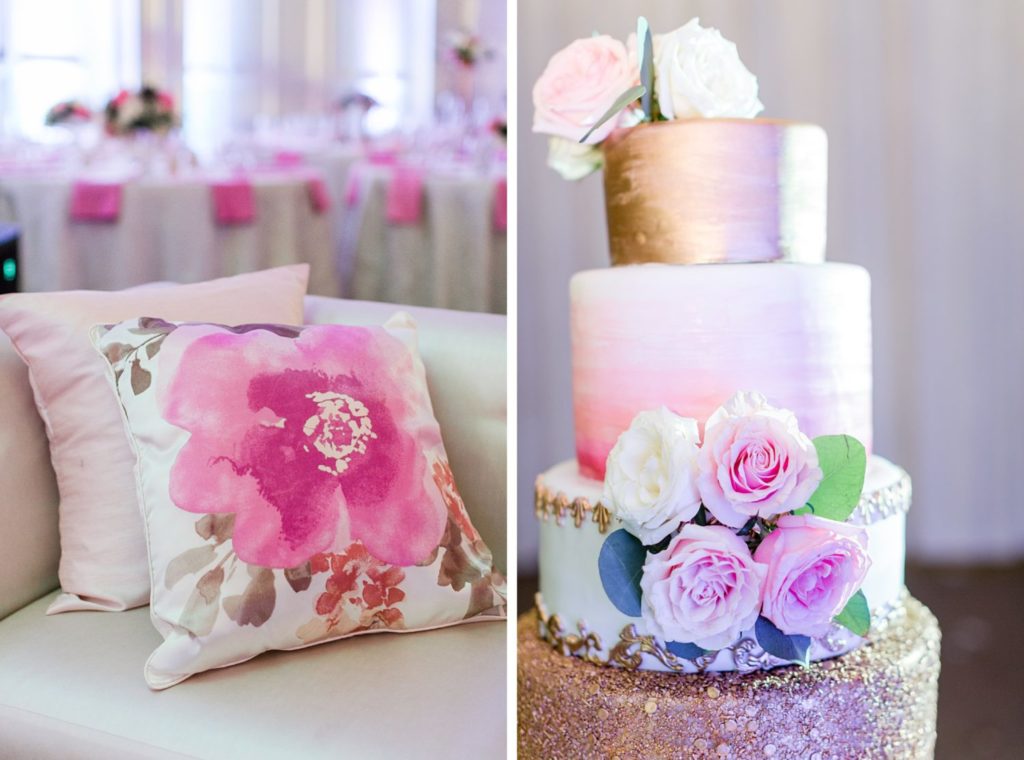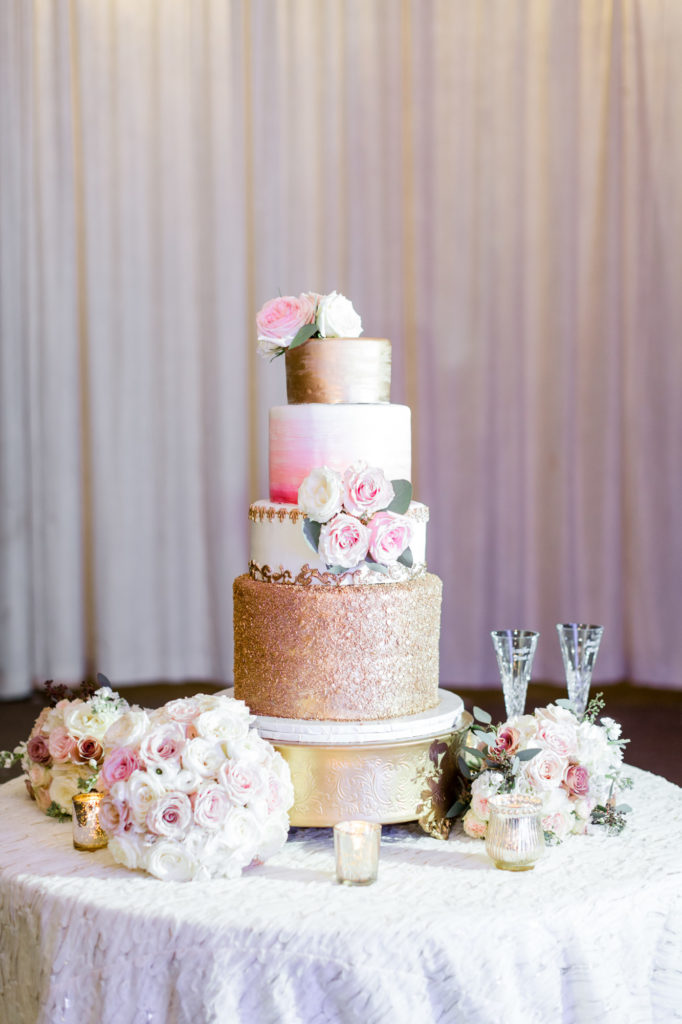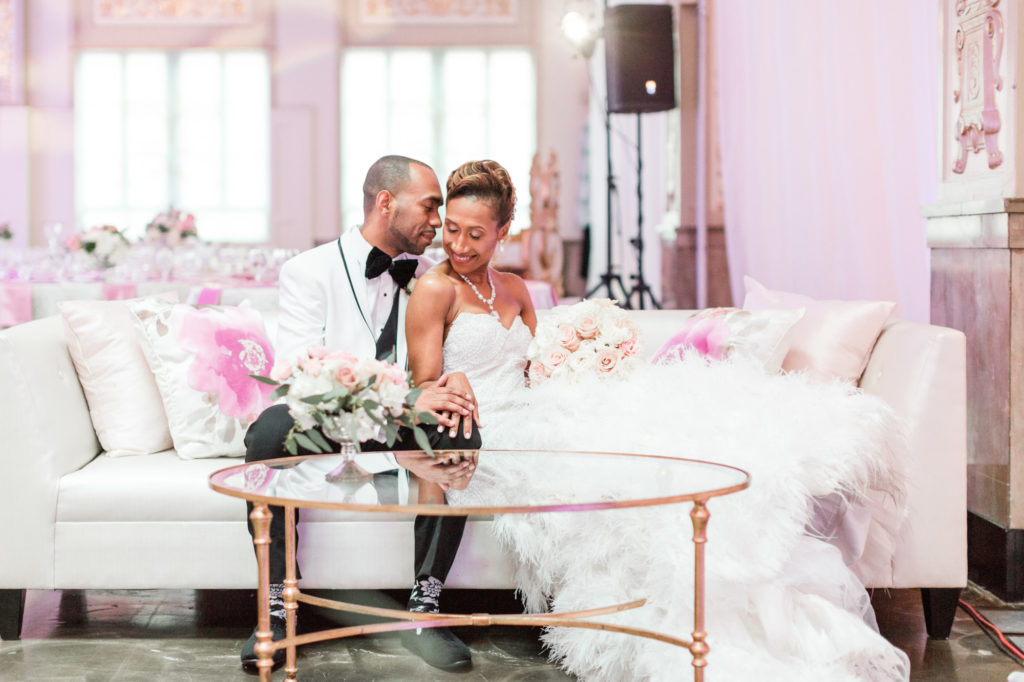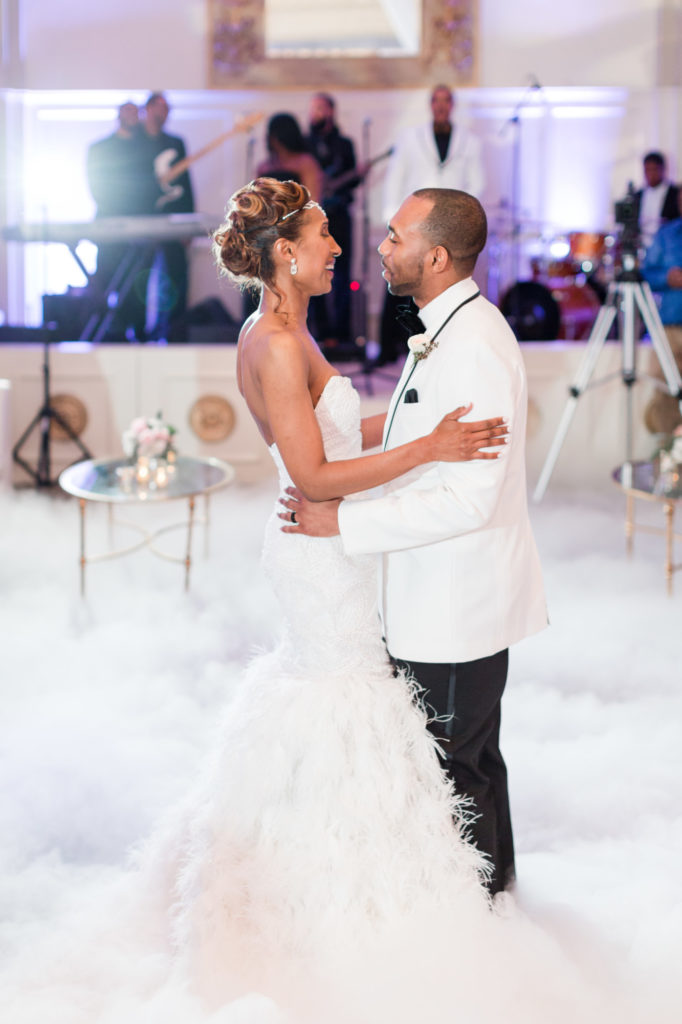 Bridal Designer: Couture by Tess Bridal
Bridesmaid Dresses: BELL BRIDESMAIDS
Groom & His Men: Mens Wearhouse
Hair, Makeup & Beauty: ZANEISHA DAVIS
Lighting, Entertainment & Photo Booth: CHRIS J AND FRIENDS
Paper Goods & Calligraphy: CHERLAAN
Photographers: Amy Hutchinson
Venues: The Cadre
Cakes & Catering: FROST BAKE SHOP and The Frosted Oven
Coordinators & Stylists: NAKEISHA GREEN JENKINS with Petals Studio
Flowers: Petals Studio