On December 12, 2020, Ava + A'Kem Nolems had the most beautiful winter wedding at Stone Bridge Farms that a king and queen would be envious of!
Ava and A'Kem met many years ago at the Church they both grew up in. They were very close friends for 10+ years. A'Kem told Ava that she would be his wife one day and a few years after that they started officially dating and became inseperable! He proposed to Ava on September 15, 2019 at the top of the Vulcan statue at The Vulcan Park & Museum in Birmingham, AL overlooking the city at night. It was an intimate moment with just the two of them and it was truly magical.
Their theme had a very royal feel to it. There was lots of gold details along with red accents that went perfectly together. The gorgeous full length bridesmaids dresses along with the fancy tuxedos worn by the wedding party fit in stunningly with the overall theme of the day.
One of our favorite details of the day was the wedding attire that was worn by the bride and groom! Ava's bridal gown from the lovely Eleven Bridal was absolutely stunning and you couldn't help but stare at her beauty inside and out! The groom's suit jacket was hard not to notice as well! The gold patterned detail on the jacket was perfect with the theme of the wedding and the groom absolutely rocked it!!
The couple also made sure their guests knew who their favorite team is, the Alabama Crimson Tide! They had a ton of Bama decor for the reception which was so fun!
The love from their family and friends could be felt through out the whole day and even into the night. Everyone who attended the wedding had a fantastic time and could see and feel the love from Ava and A'Kem.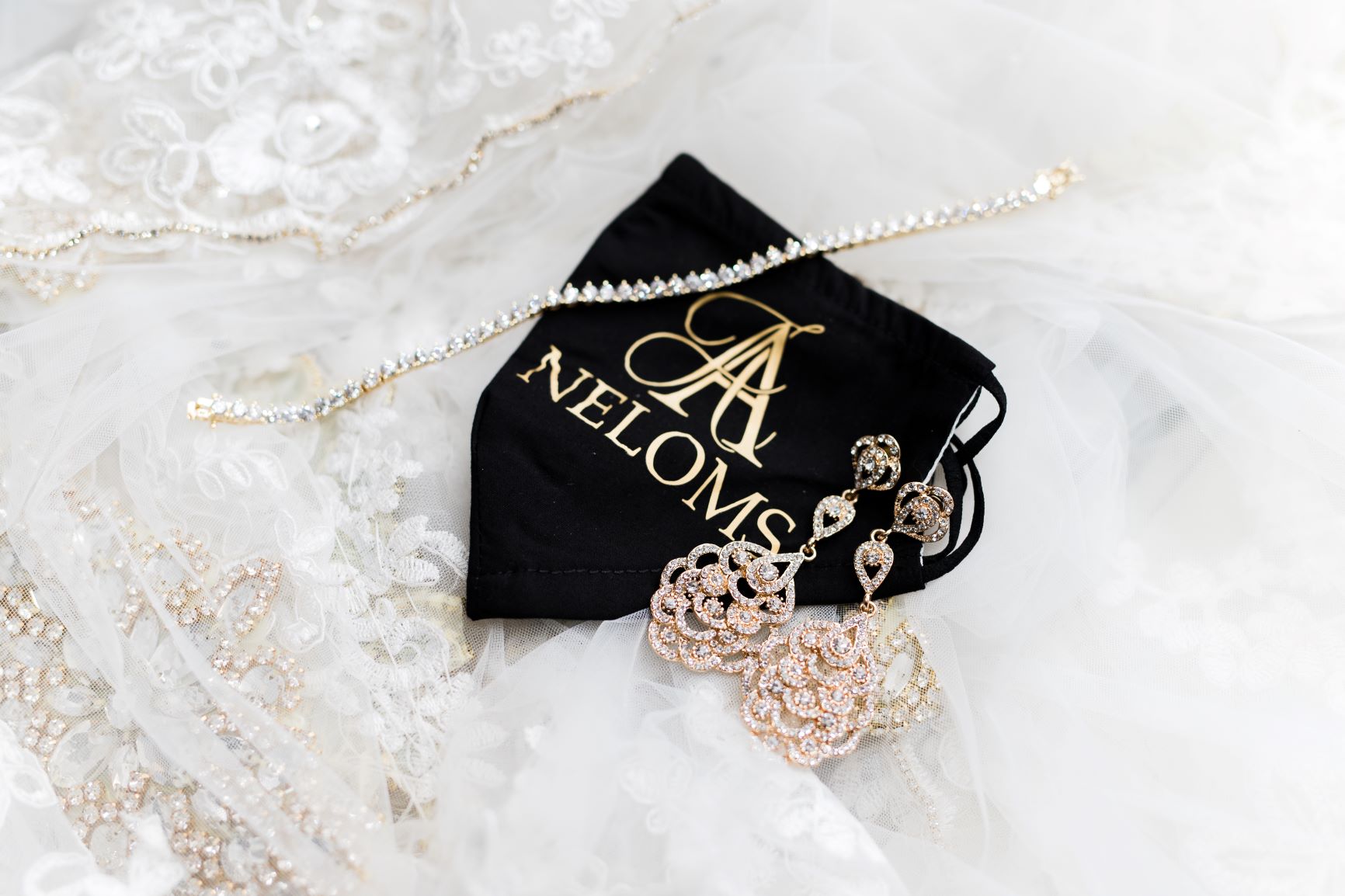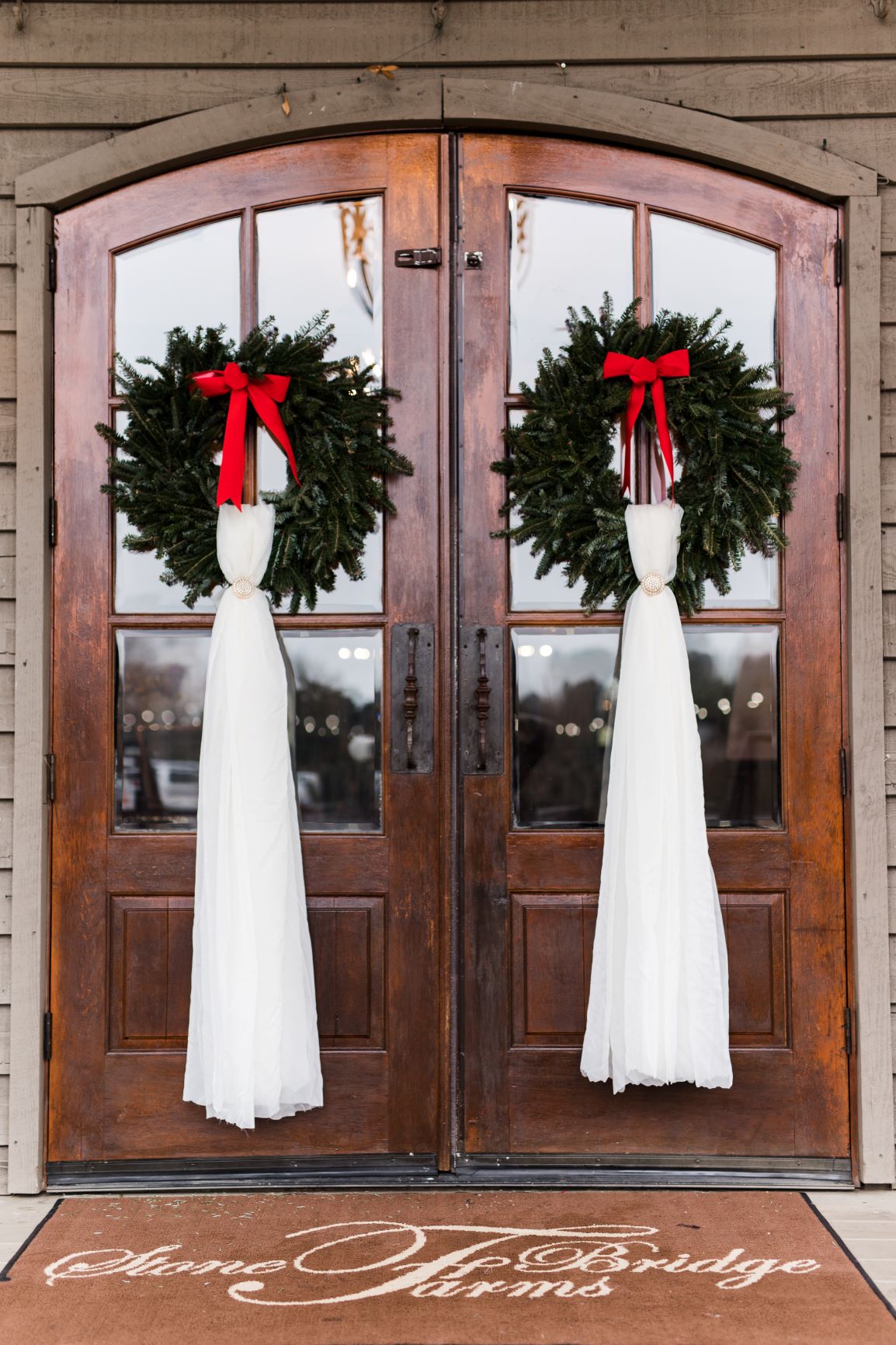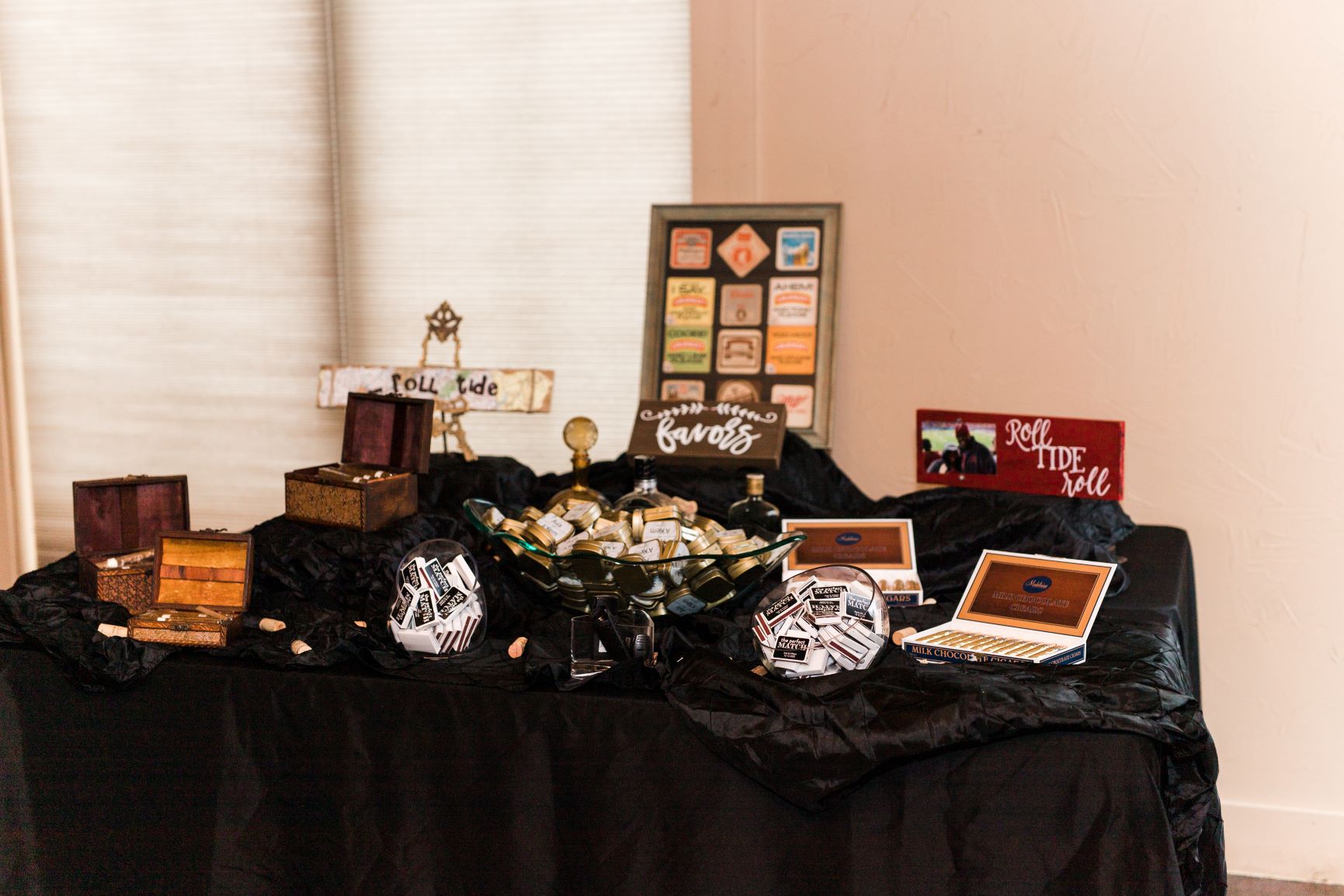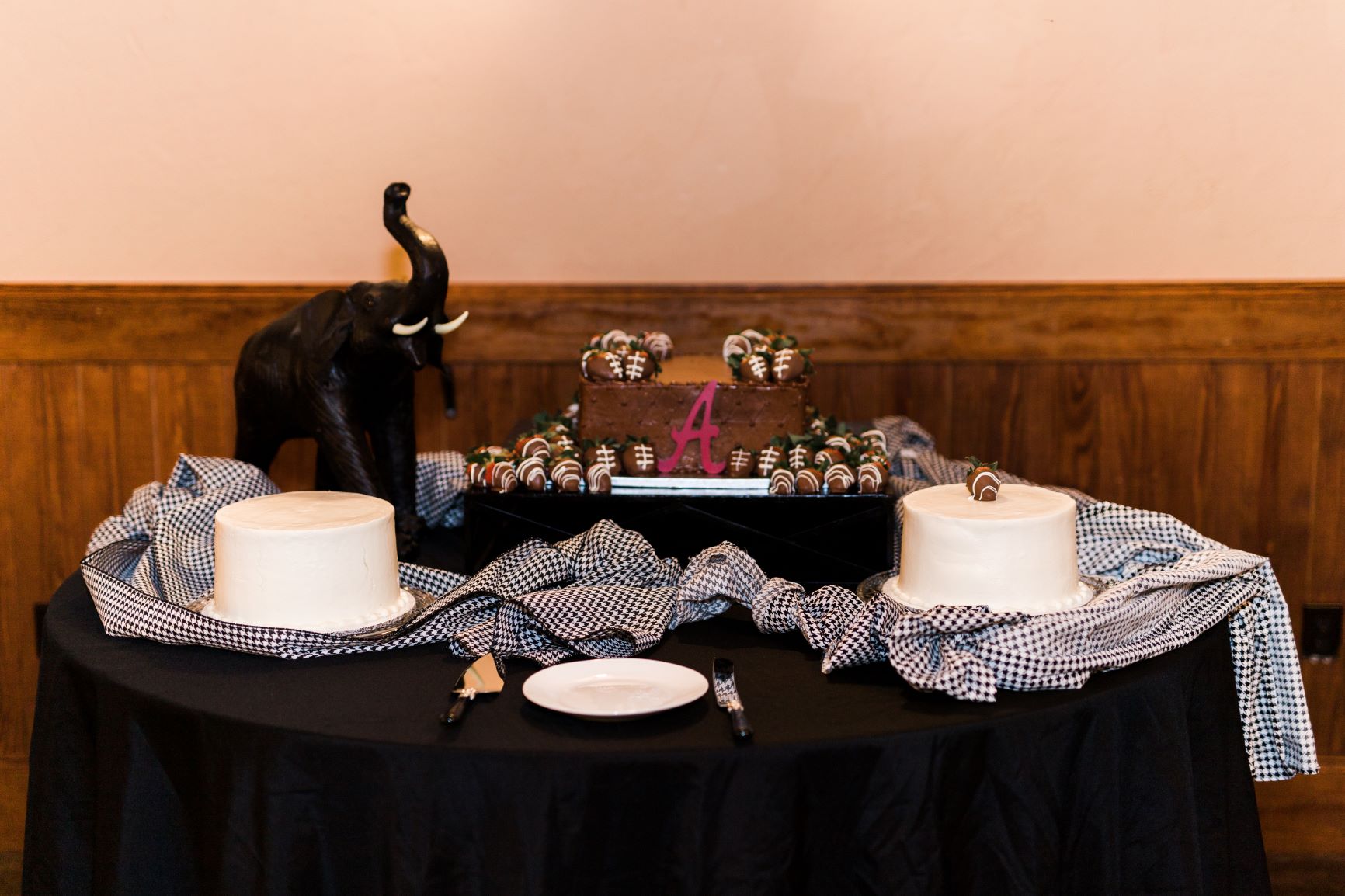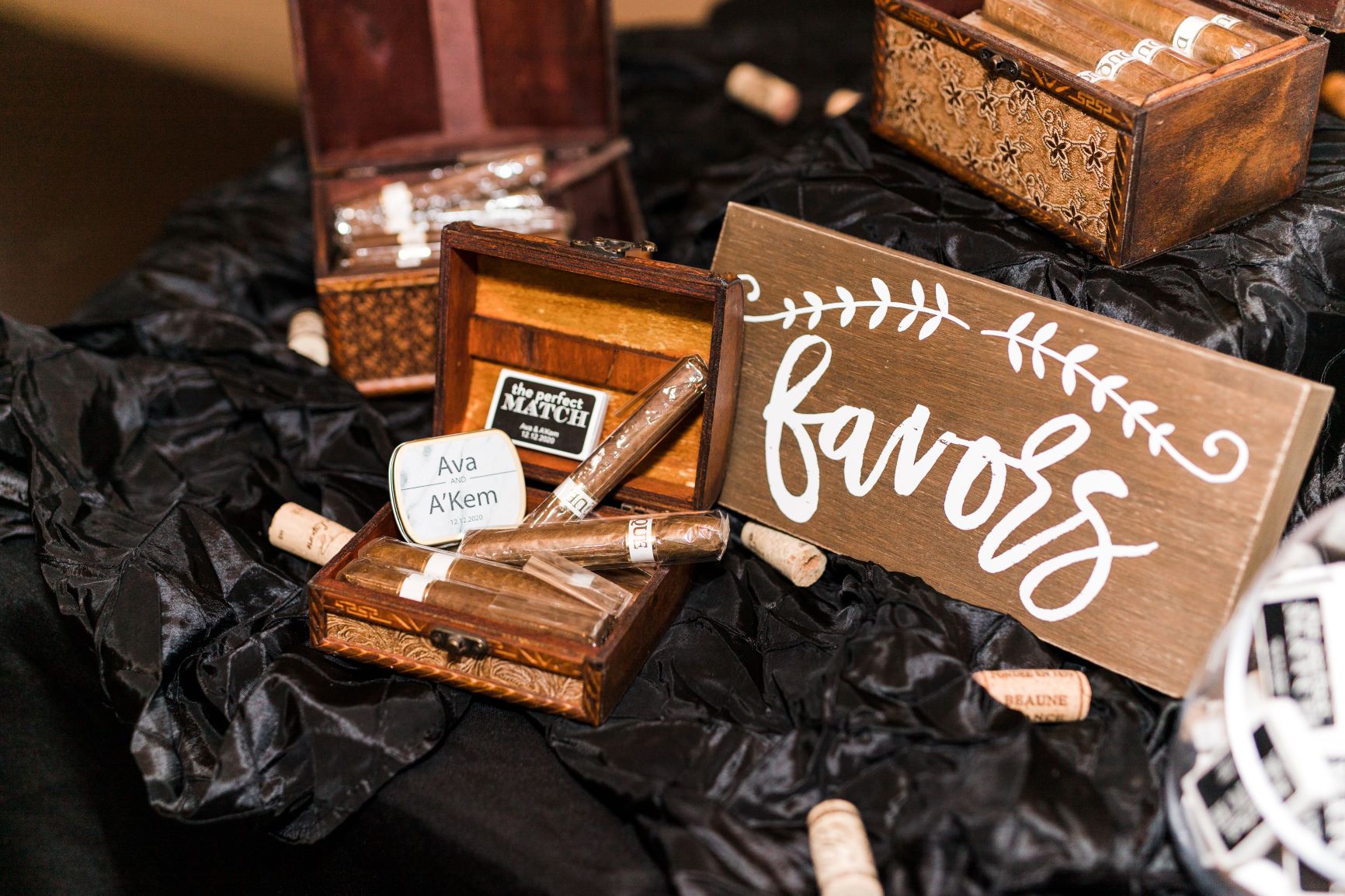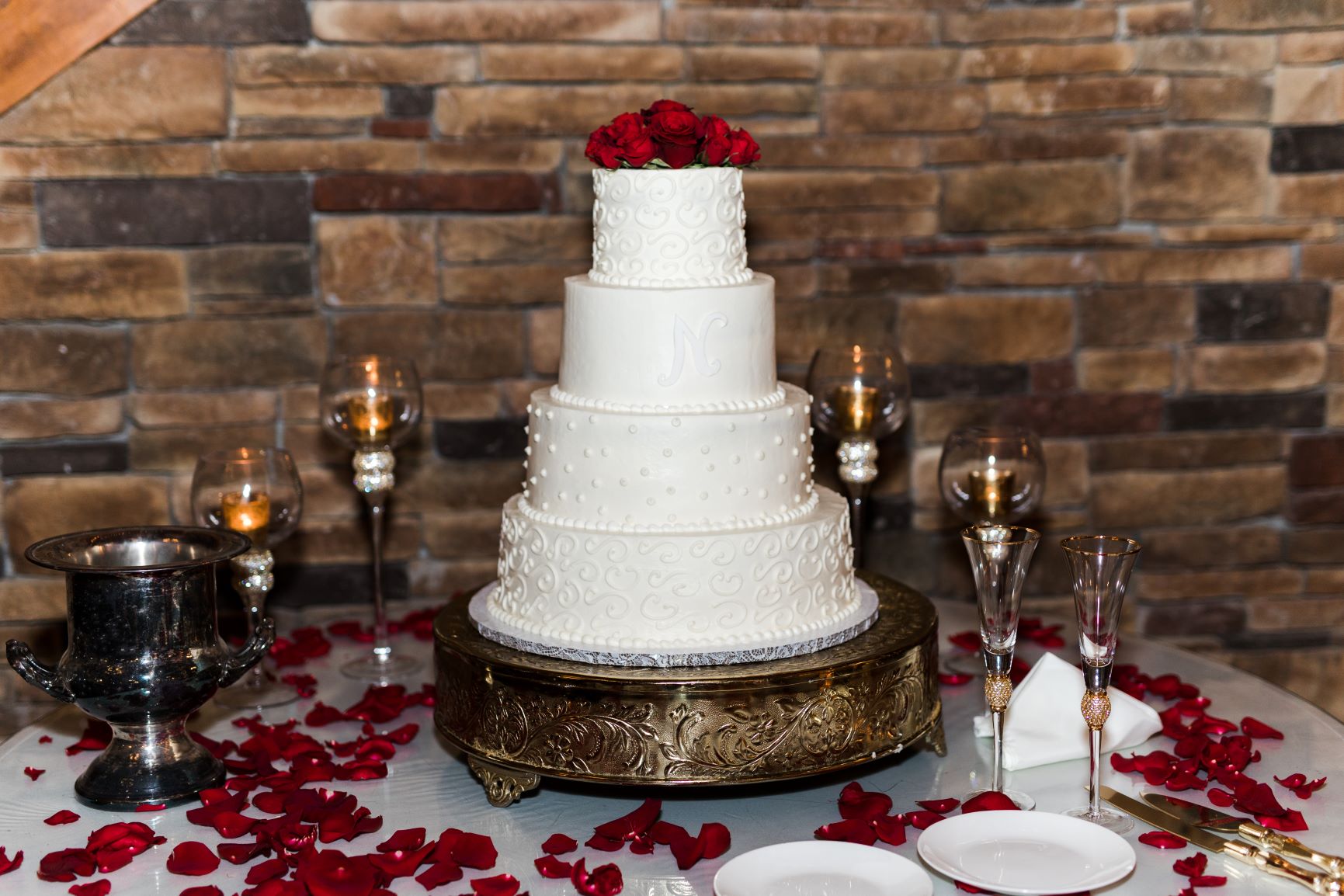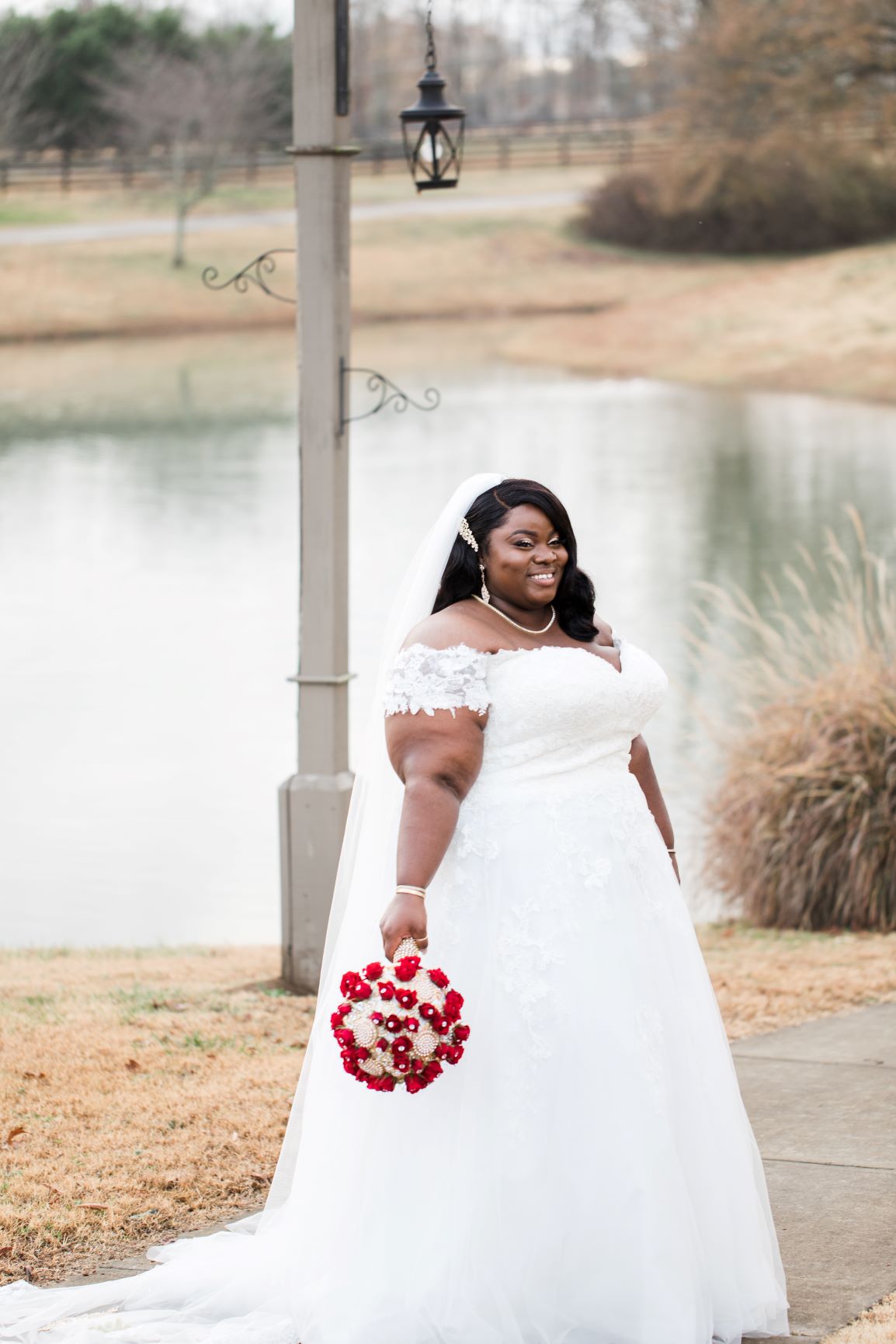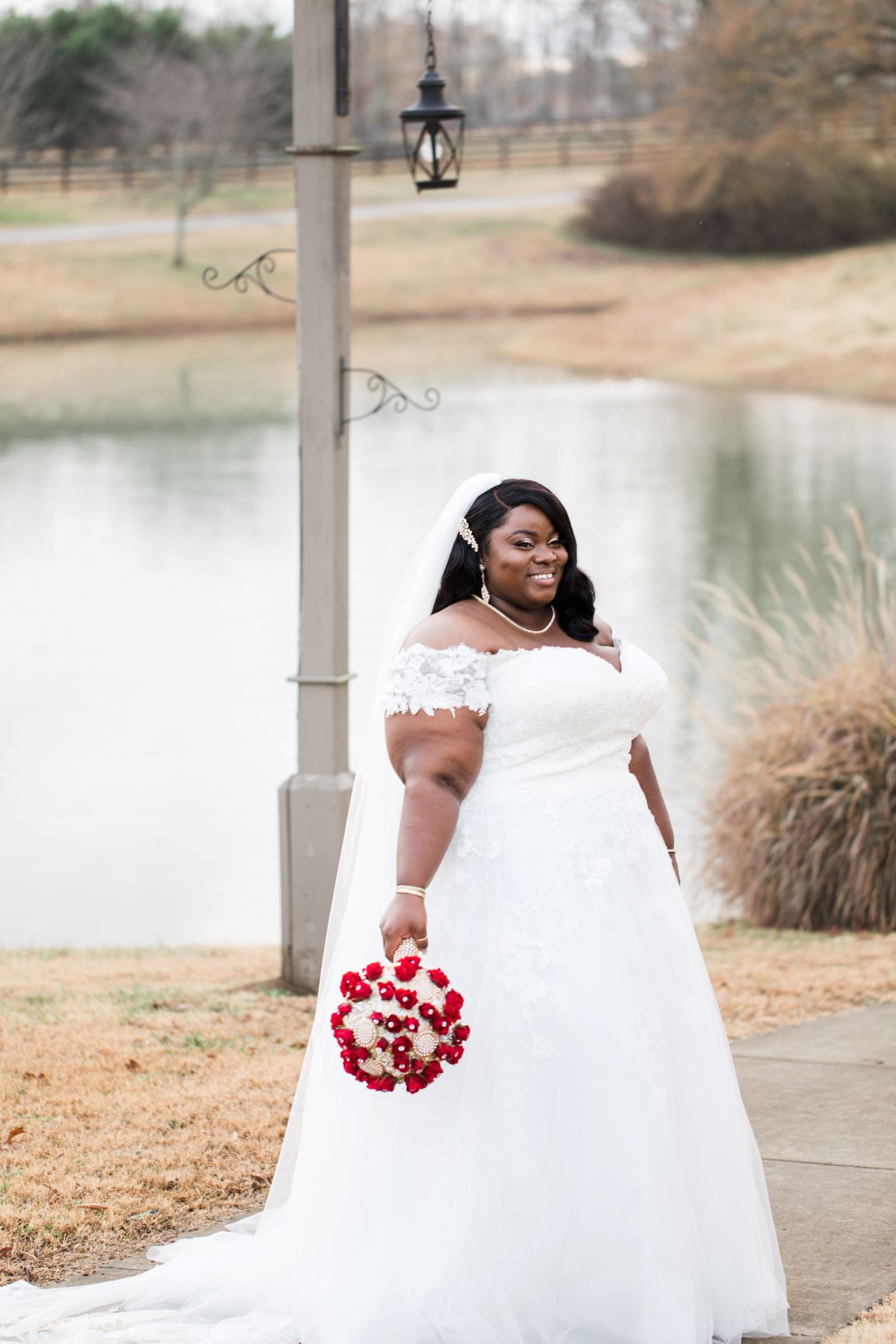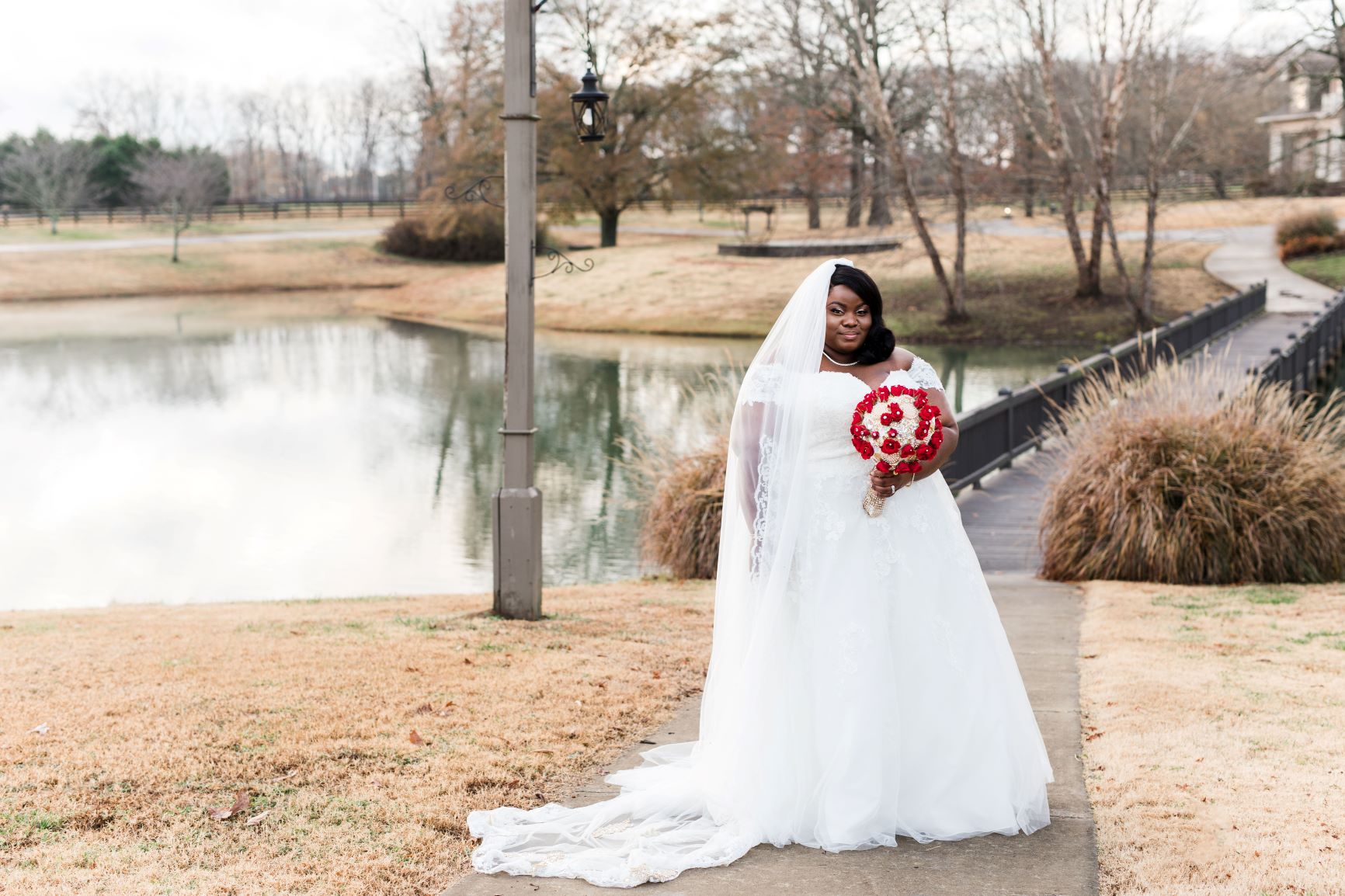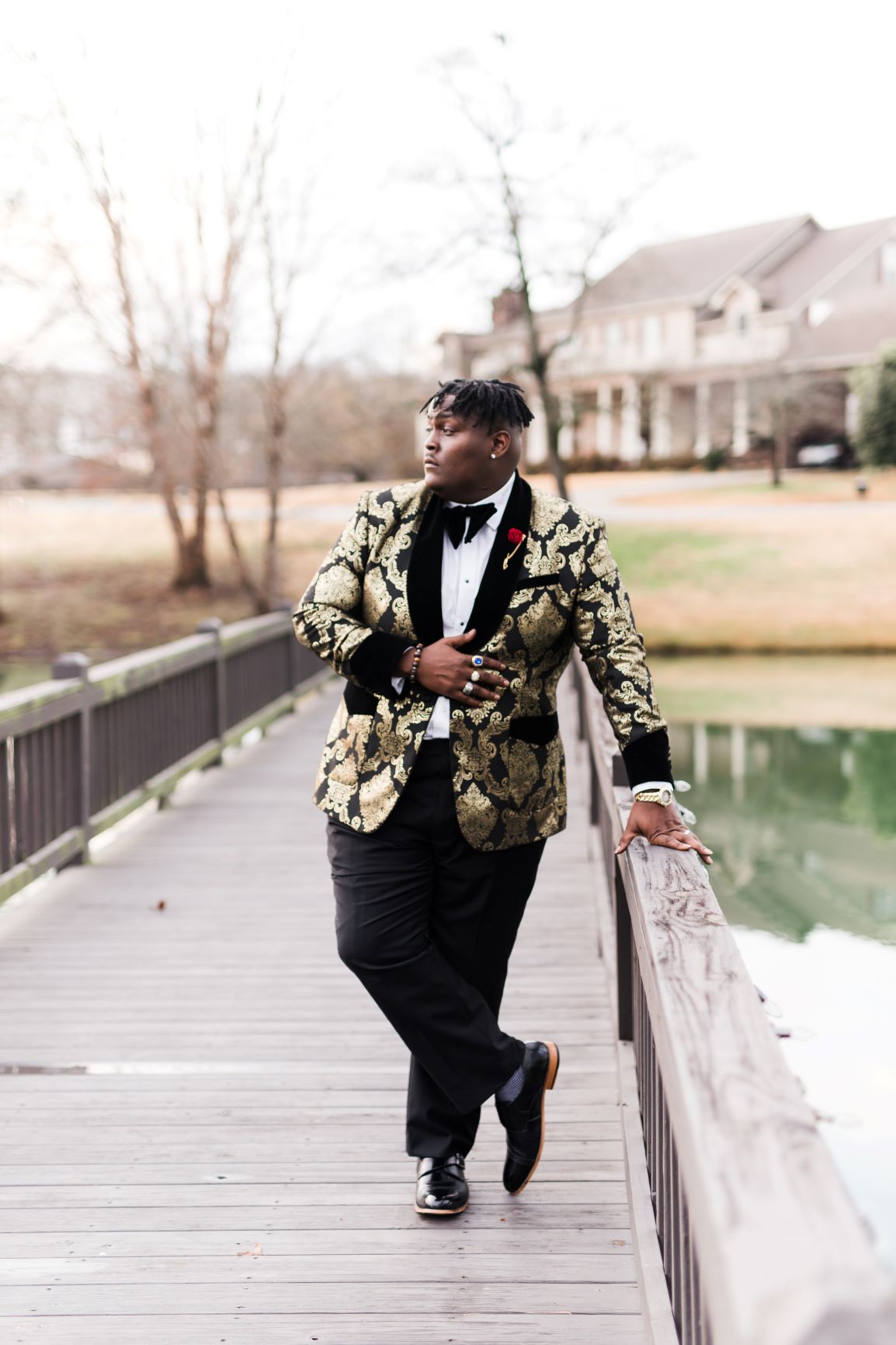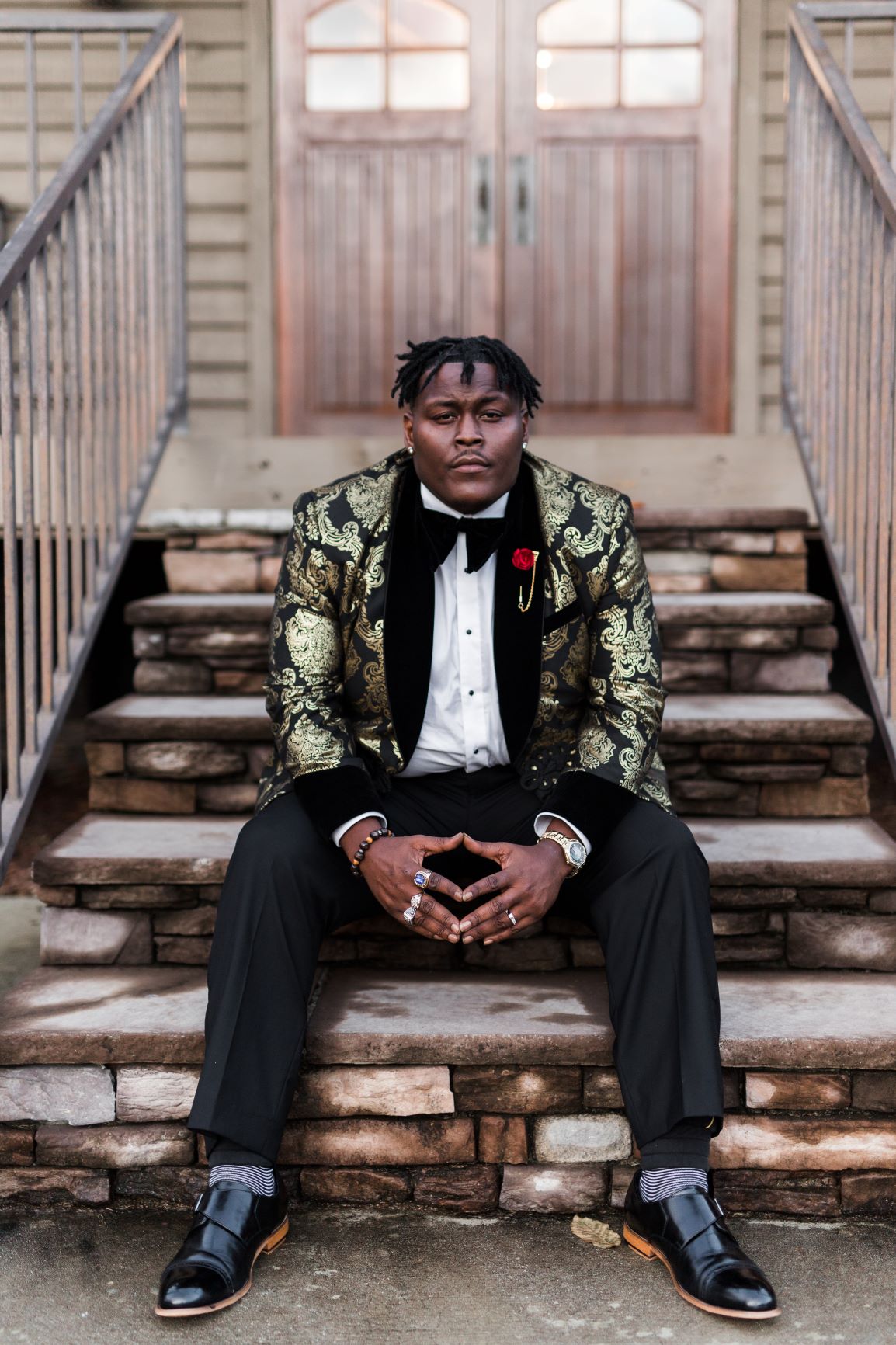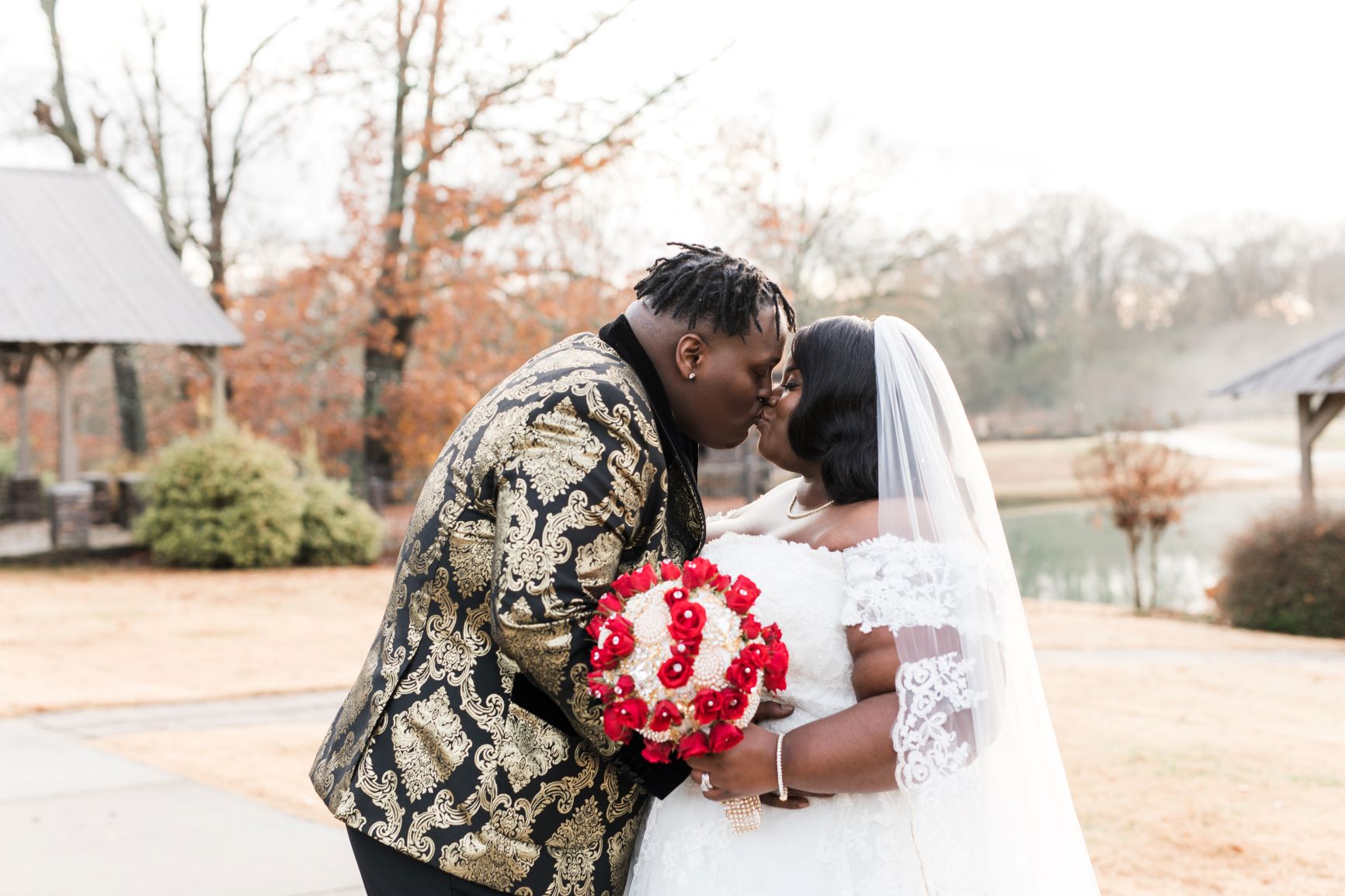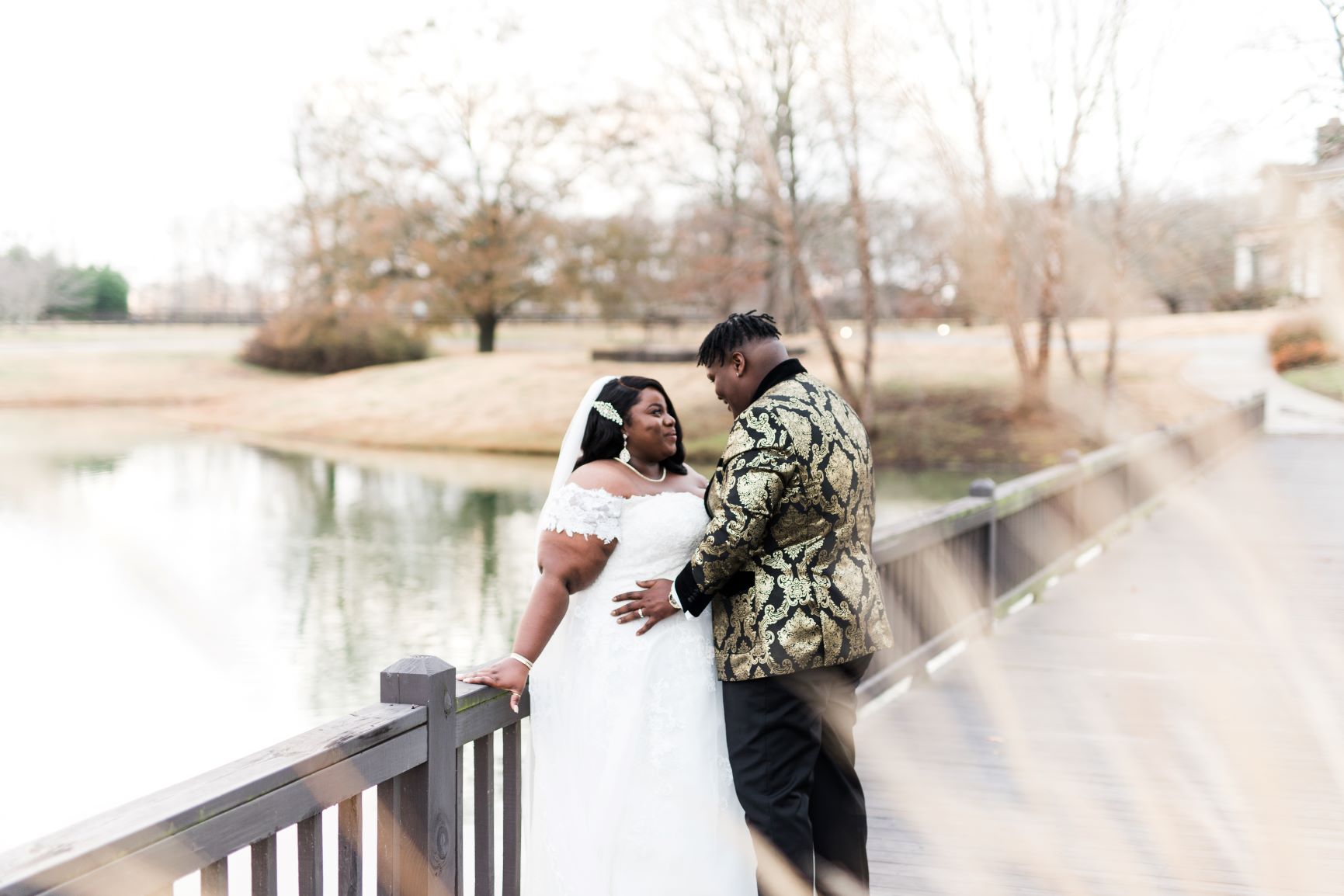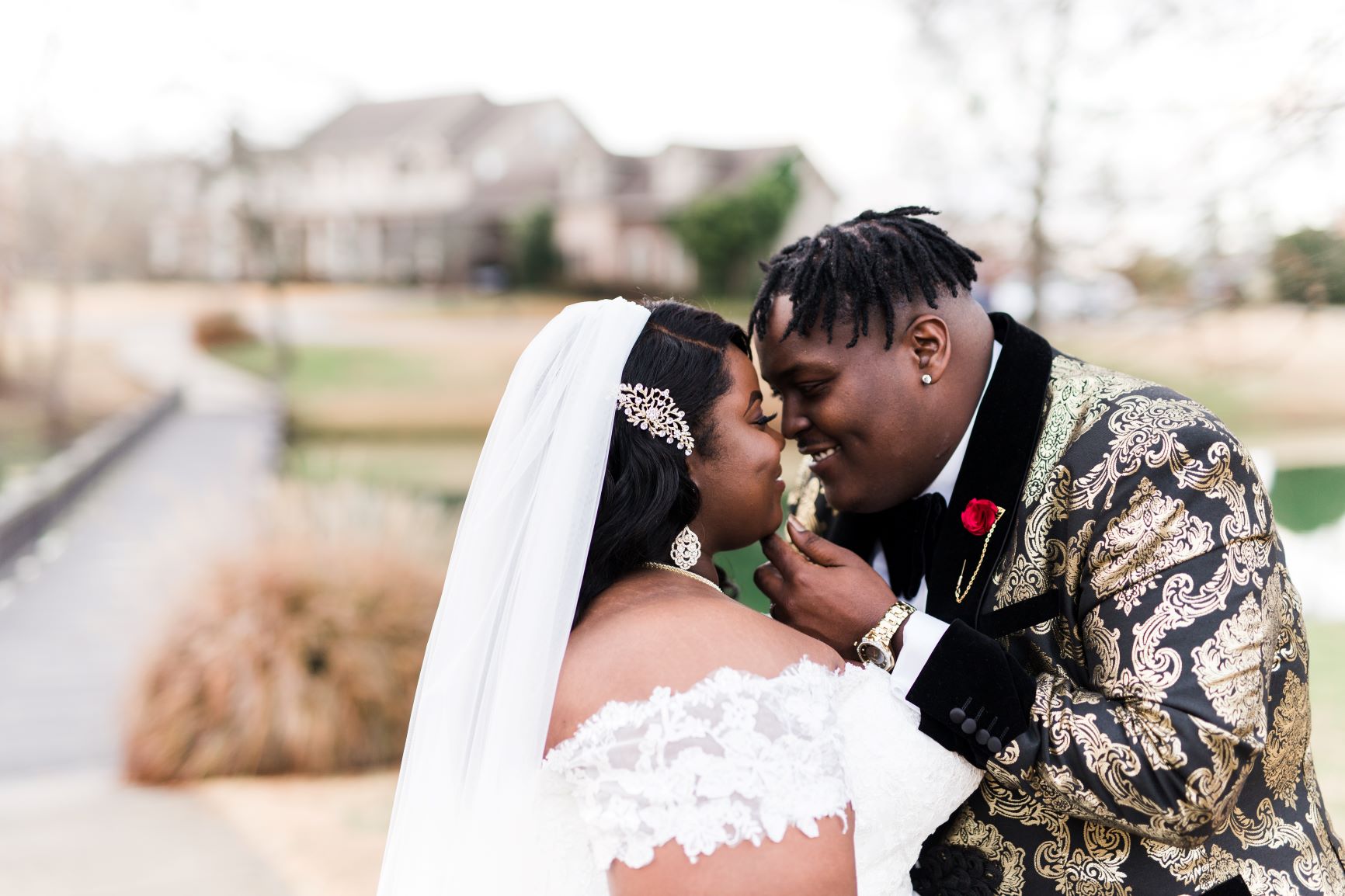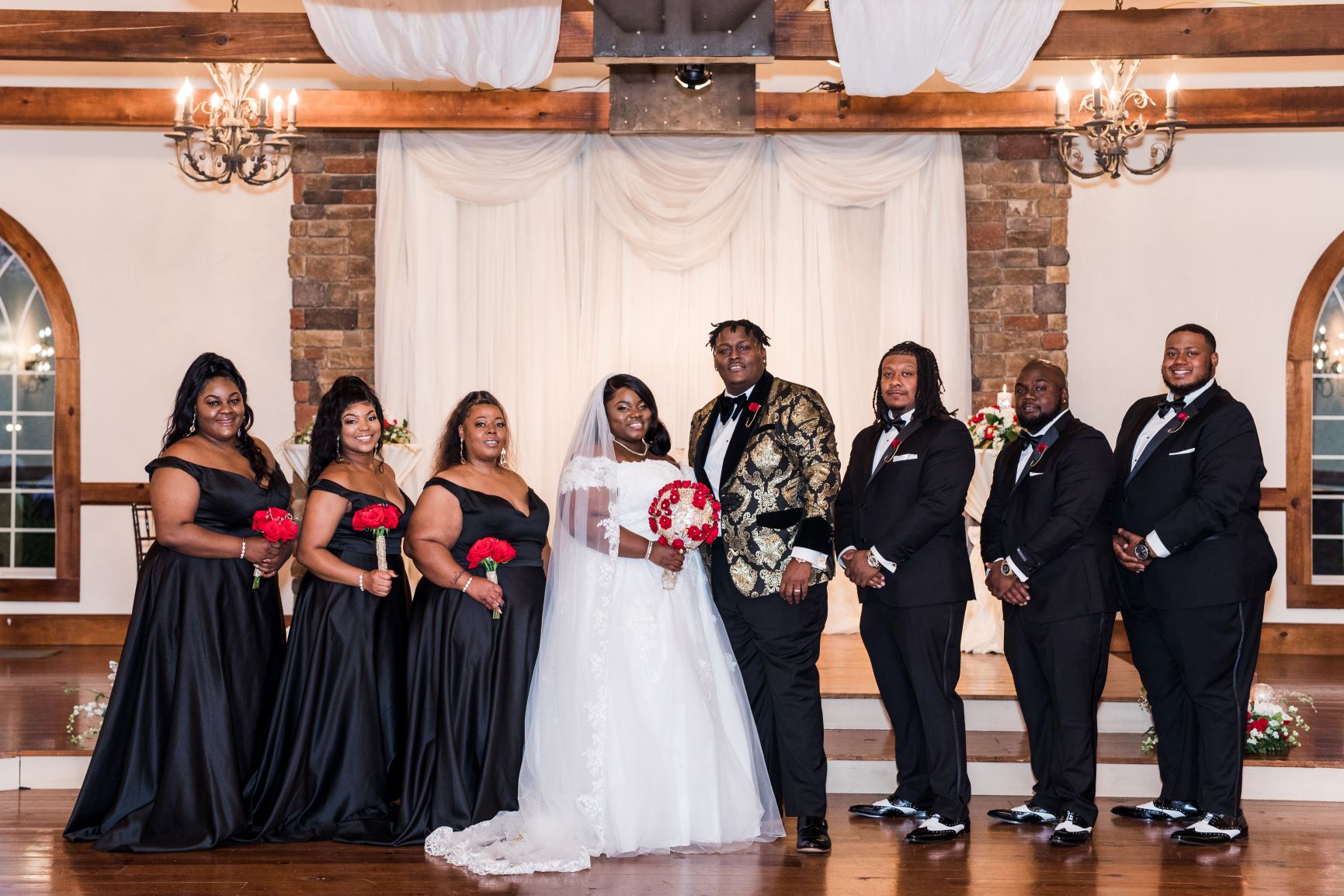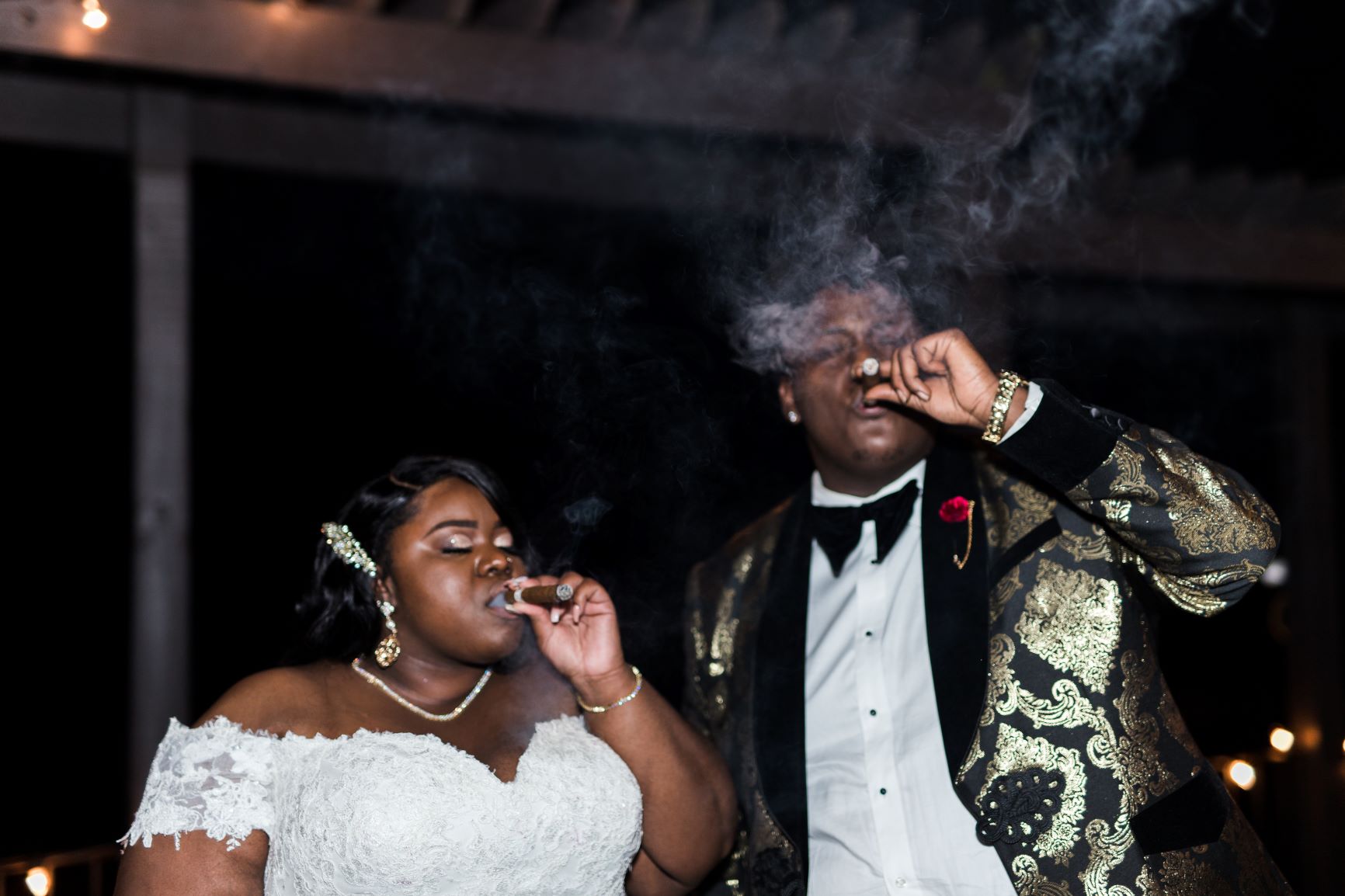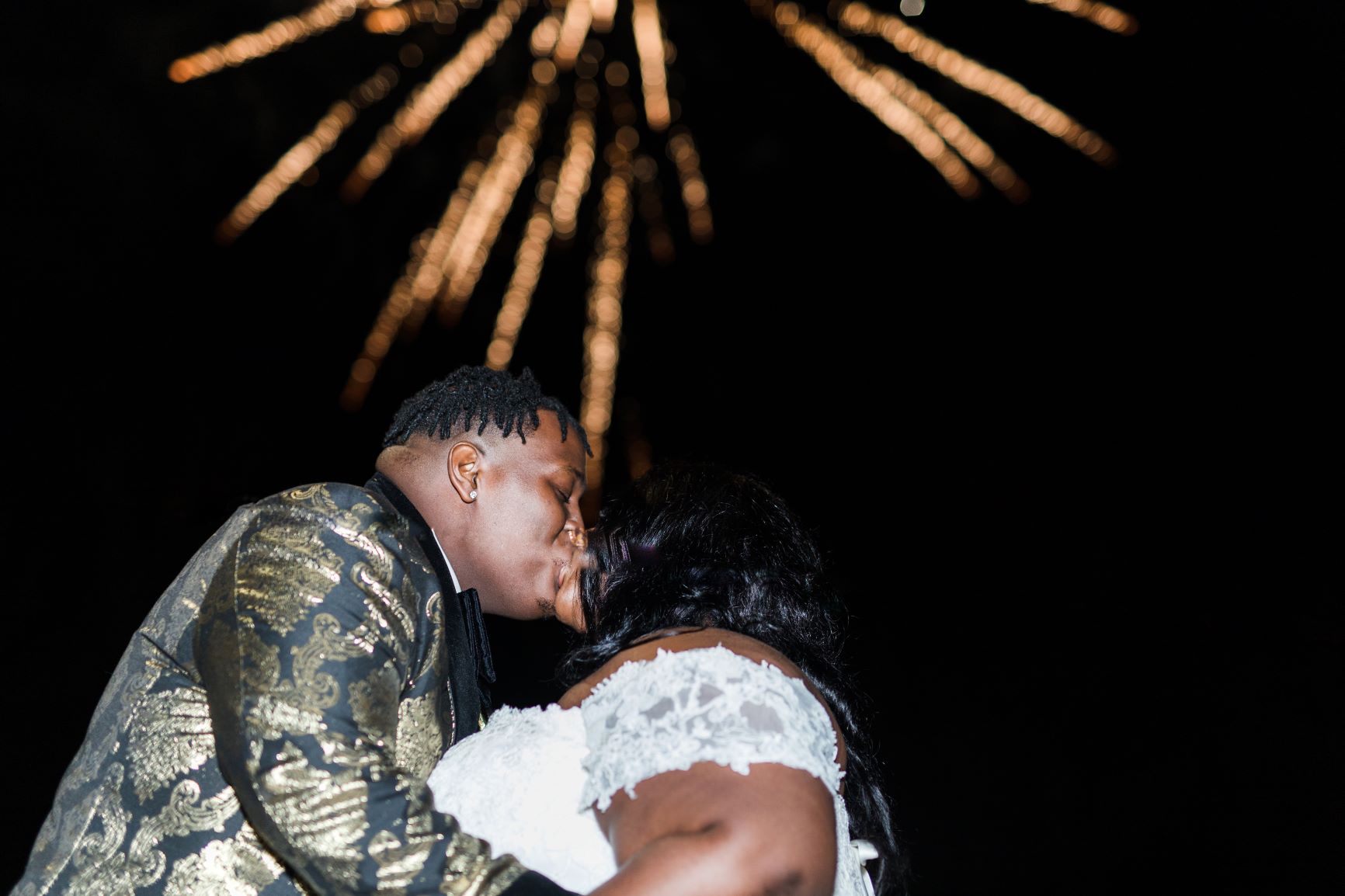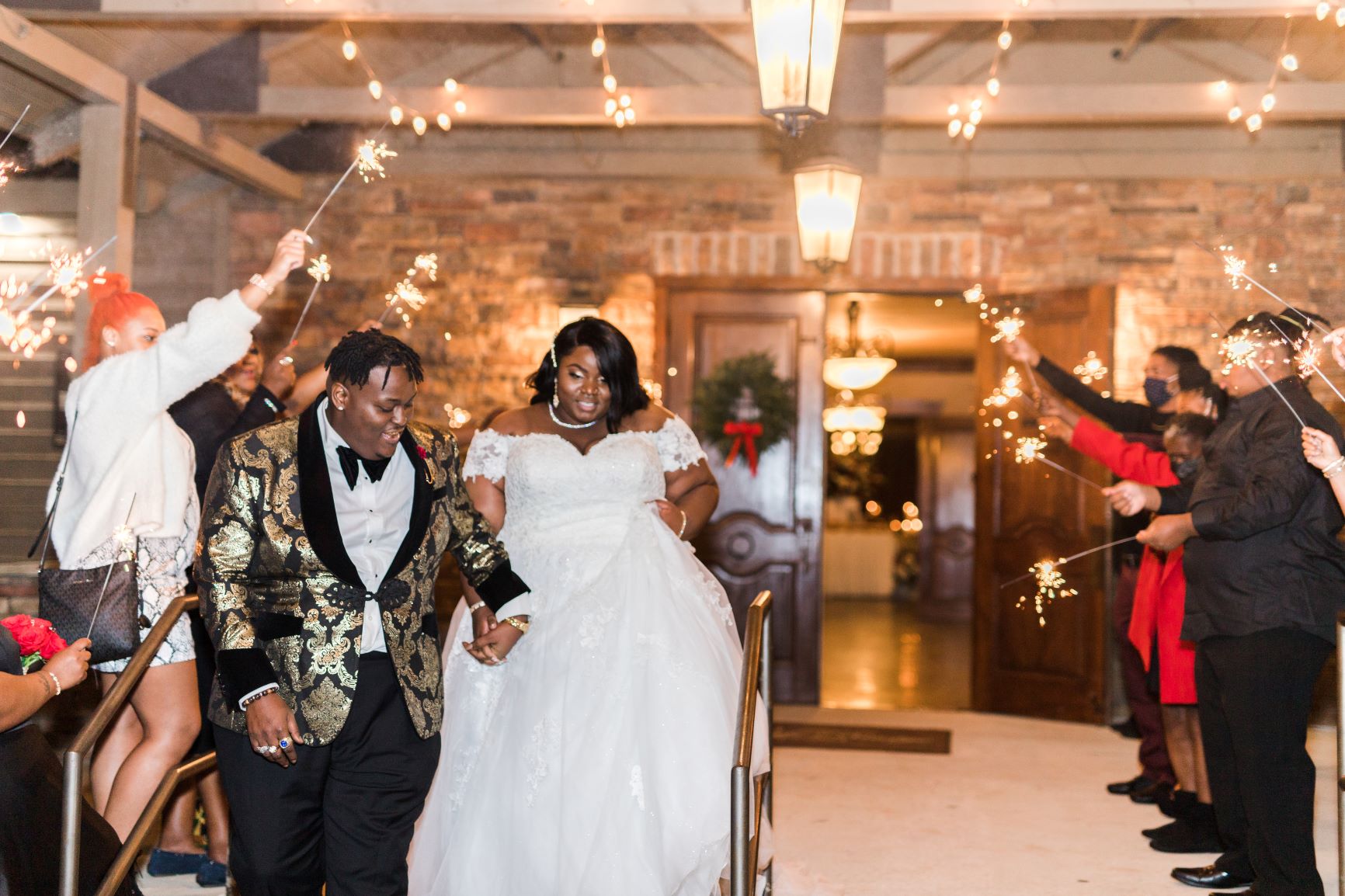 Dress: Eleven Bridal
Hair: Charissa Booth- I am Legendary Studio
Makeup: Aniya Nijae
Venue, flowers, decorations, food: Stone Bridge Farms
Photography: B Nicole Photography
Groomsmen: Coats Clothing Company
Bridesmaids: Kathleen's Bridal
Custom veil: Bridal by Nidell
Cakes: Batter Up Cakes 
Wedding Planner: Felicia Williams