Our Wedding Showcase is less than a month away and we are thrilled to announce Aly of Events by Aly is an Event Designer & Wedding Coordinator and will be there to chat with you about your celebration!  We asked Aly a few questions so you could get to know her and the heart behind Events by Aly!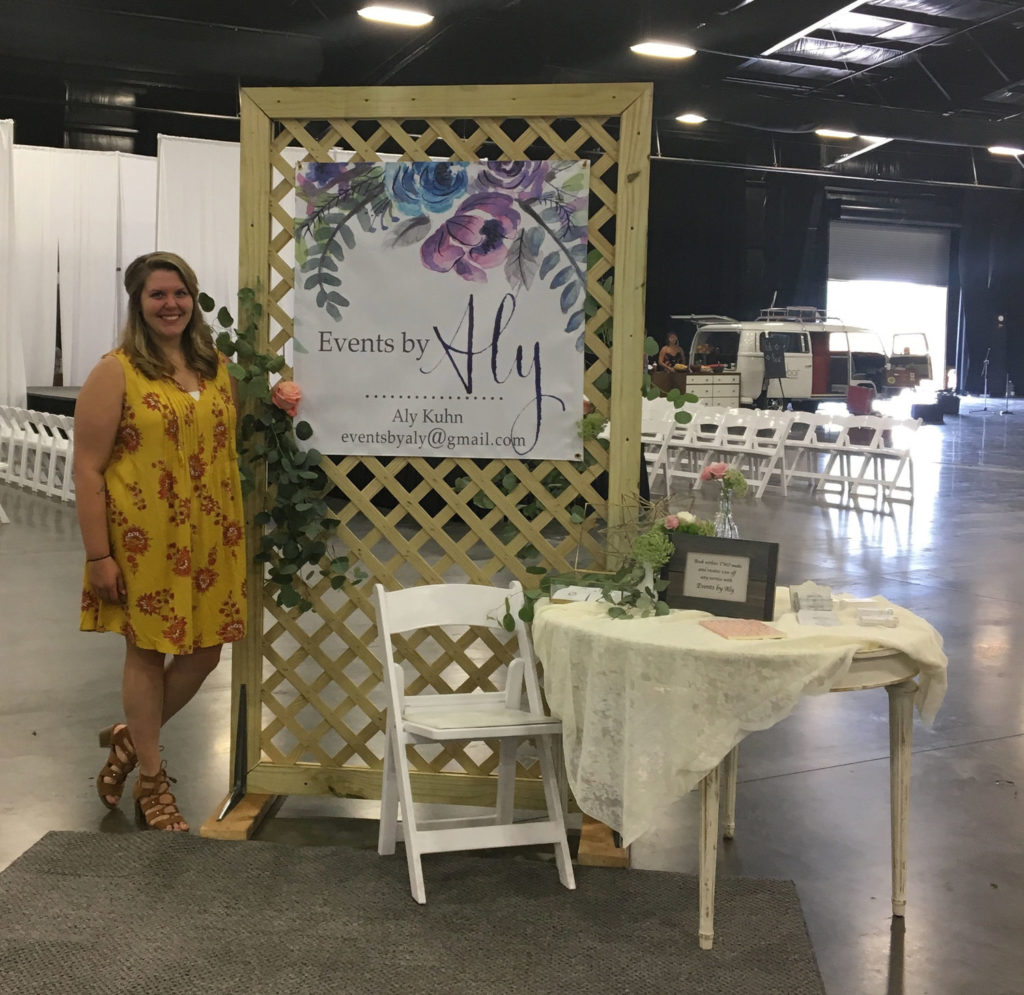 Tell us a little bit about you, and how you got started?
Hi! I'm Aly Kuhn, owner of Events by Aly. I am a born and raised Nashville gal and couldn't be prouder to call it home. It took me quite sometime to realize the event planning was what I am meant to do. In college I was hardcore into being an elementary school teacher until my quarter life crisis hit (yeah, I know. Haha), and after a few long talks with my mom/best friend we figured it out. I found an internship with a fabulous Nashville planner and 5 years later I'm on my own and loving every minute! ☺
What services do you offer and/or what do you specialize in?
I offer services ranging from month-of coordinating to full time planning for weddings and events, timeline reviews, design help and vendor referrals
How did you get started in weddings? 
I've always been a sucker for a good wedding movie.  But I don't think I officially got started in planning and coordinating weddings until my internship in spring of 2013. That's when it became a reality.
What makes your business unique?
You don't see the stress and mess. I enjoy the whole process of planning and want my couples to enjoy it as well, but then be able to sit back on their wedding day and just be. Enjoy a mimosa or cocktail and let the Events by Aly team take care of everything. The most common feedback I receive from brides is that they had NO idea that something went wrong on their wedding day, but that everything was exactly as they envisioned it. And that is why I do what I do.
What is your favorite part of working with couples?
Honestly, it's building the friendship on top of the business relationship. When you spend so much time communicating with a bride and/or groom you grow to love who they are outside of the wedding world. Some past brides are still some of my greatest friends!
One piece of advice for couples?
NEVER second guess your style and decisions! Live within your budget, but make your wedding whatever you want it to be and don't let someone else control your vision.
Check out a couple of the tables, Aly designed at our February showcase. We can't wait to see what her vision is for her tables on August 18! If you haven't already, click here to get your tickets to come meet Aly and other amazing vendors and chat with them about your vision for your celebration! Use code HCWS2019 for free tickets. We look forward to meeting you!