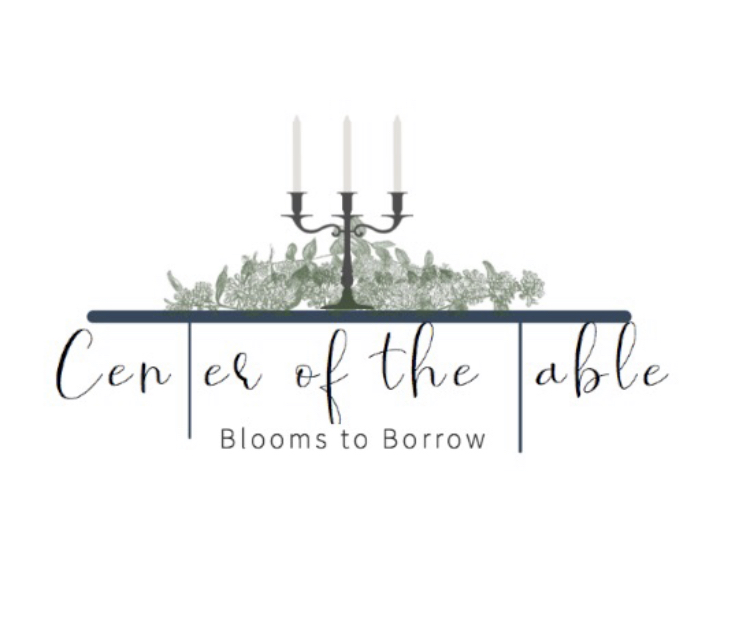 These elegant vessels can feature faux or fresh flowers that can be incorporated into any style of wedding or event. Dorothy will work with you every step of the way to make sure that your centerpieces fit your vision exactly.
If you want your center of the table to be transformed into a work of art, Dorothy is your go-to person! Read our interview with Dorothy to learn more about her and her awesome business!
Tell us a little bit about you, and how you got started! 
I just relocated to the Nashville from NY area in July with my 3 children (my husband is still back and forth- hopefully he will be here full time soon!) In NY I worked at NYU Winthrop Hospital for the past 22 years and was Chief PA, Interventional Cardiology.
Design and flowers have been in my soul since I was about 5 years old.  I have had ideas in my head and projects going since that age.  I have done many friends weddings over the past 20 years as well as event tablescapes.  I have a true passion for creating ambience in a room and strive for perfection. I have always been encouraged to start a business doing tablescapes but the timing was never right.
My daughter's learning differences are what prompted the move to this area when she was accepted to Currey Ingram Academy.  Truly everything happens for a reason. It gave me the opportunity to a career change and start the business I have always felt called to do:)
What makes your business unique?
Center of the Table is a unique business model in that we are a combination of a rental company and florist in that we offer the candelabras/vases/rustic centerpiece bases for rent along with the floral arrangement.  I use premium faux, (you would never know) fresh florals or a combination of both in my designs. 
 I offer free design consultations and will work with you to create a piece that fits your style and budget.  Centerpieces set the tone in a room, my mission is to provide high end statement pieces that create beautiful ambience for a reasonable price.  My pieces range from $30-$120 to rent. This includes design consultation, delivery, set up and pick up.
One piece of advice for couples? 
My advice for couples is to stay focused on marrying the person you love!  Make a budget and stick to it.  Details like flowers should be fun, they will be beautiful and are there to enhance the celebration of your love and commitment to each other!
Childhood Career Aspiration?– To be a designer
Coffee, tea, wine or champagne? And why? 
Coffee in the morning AND a glass of wine at night.  
Hidden Talent? – cooking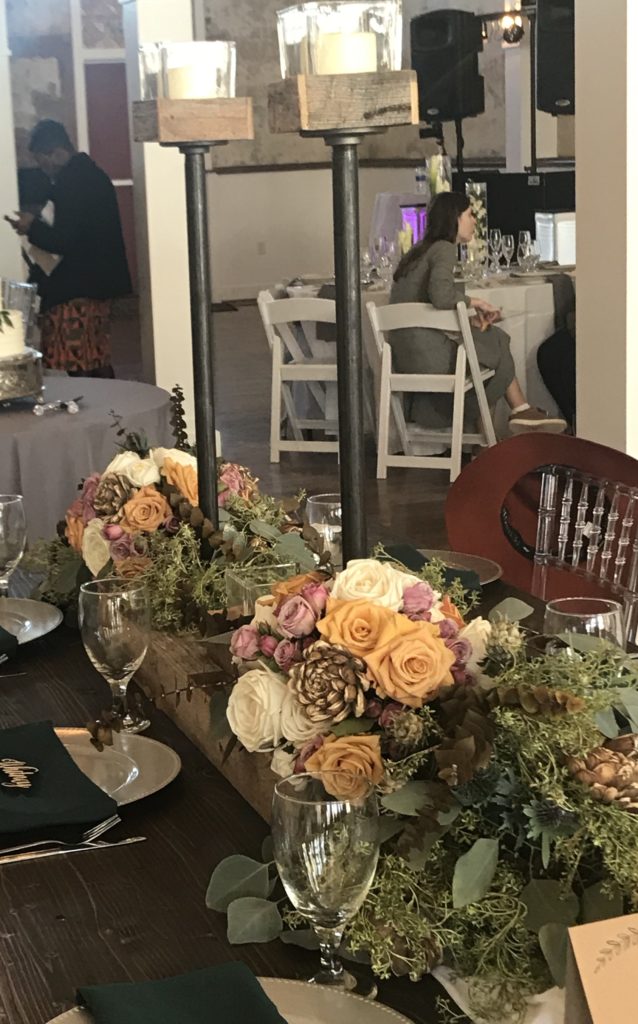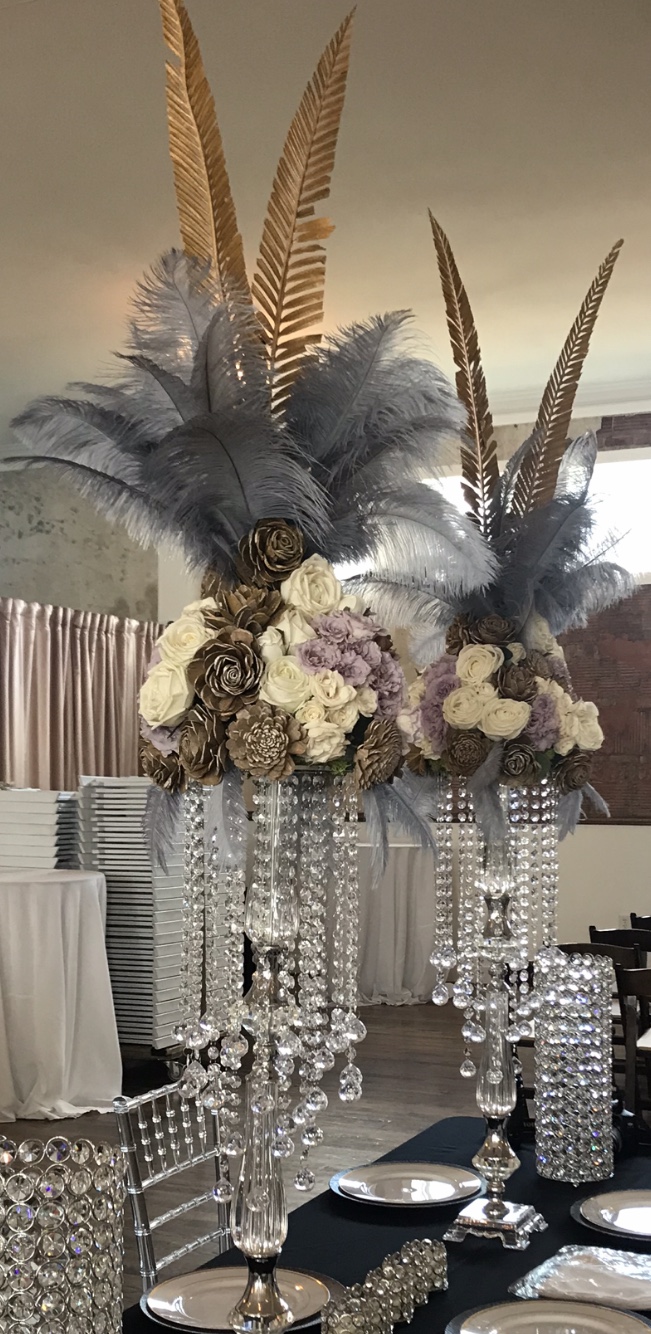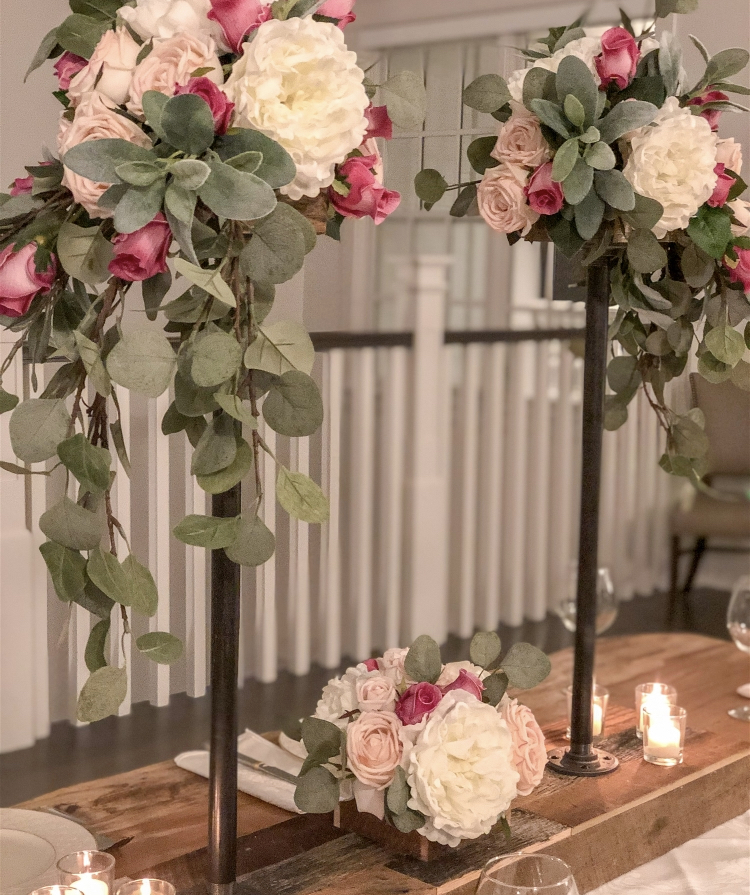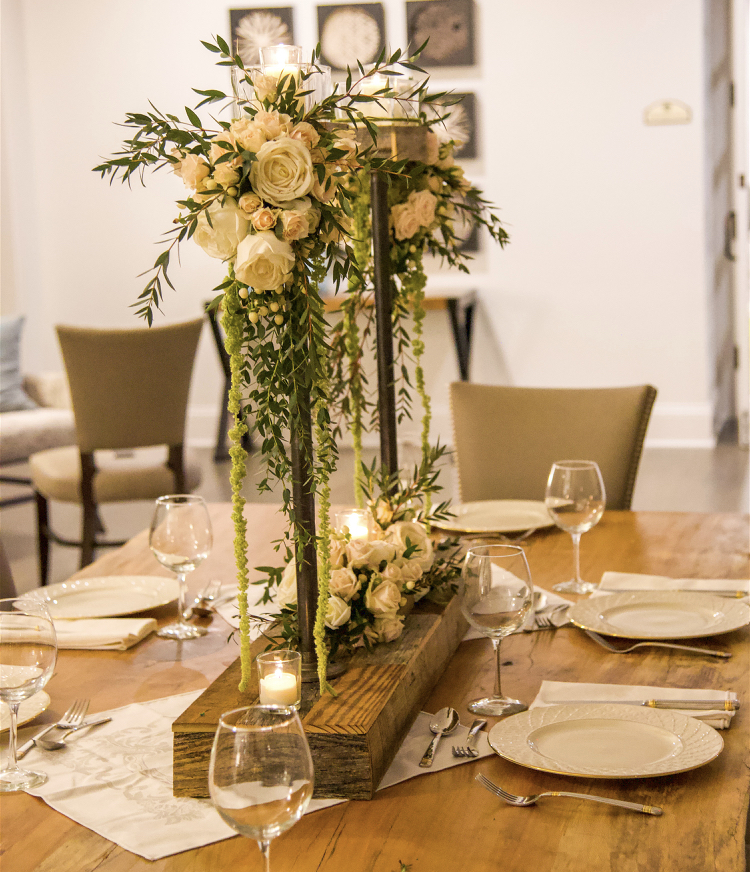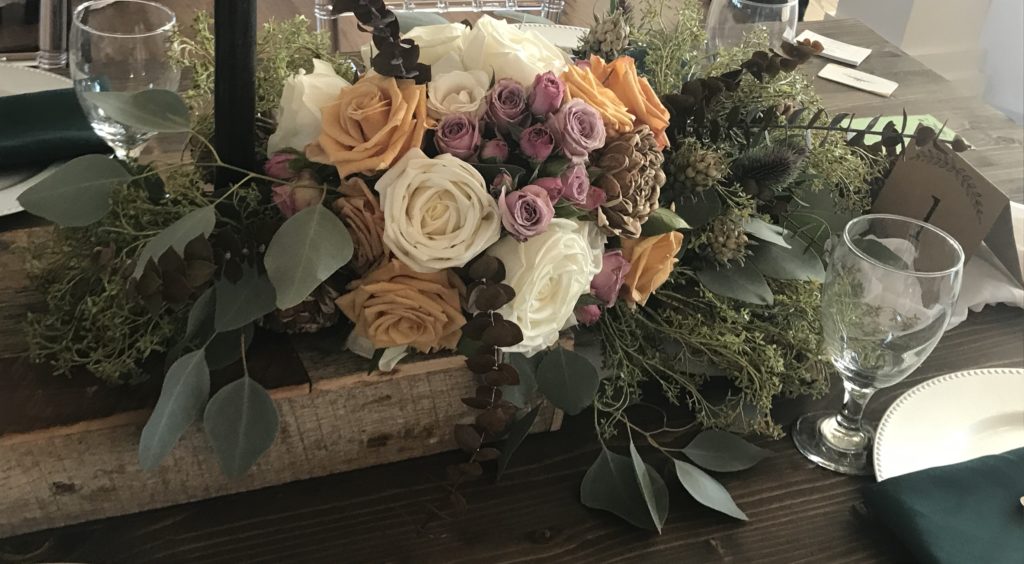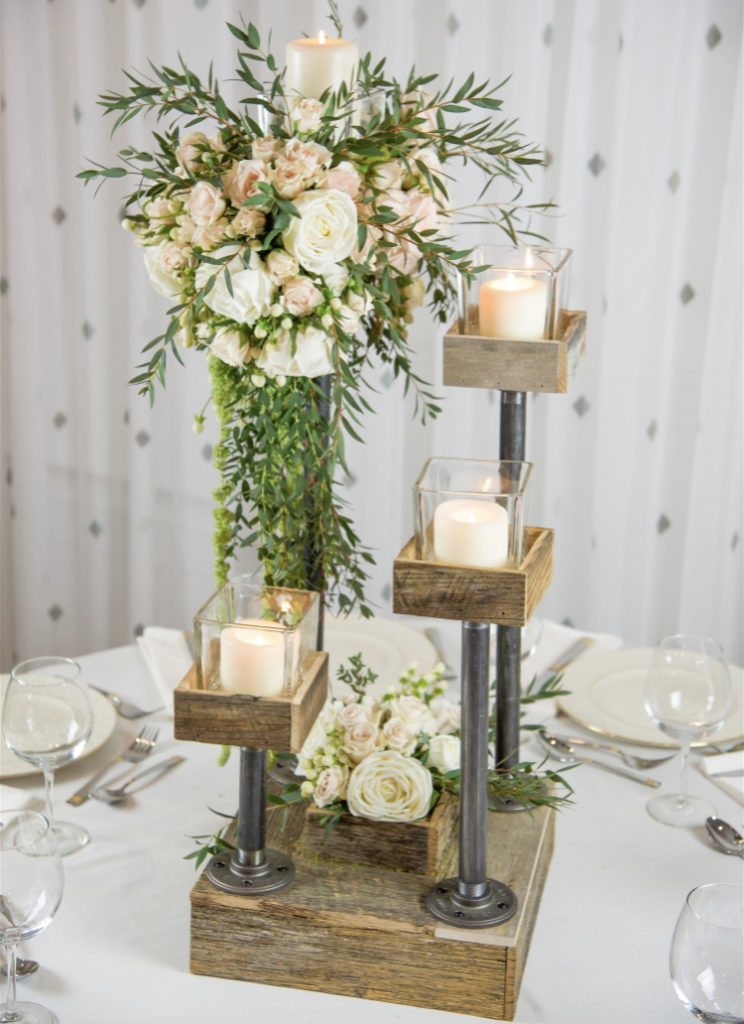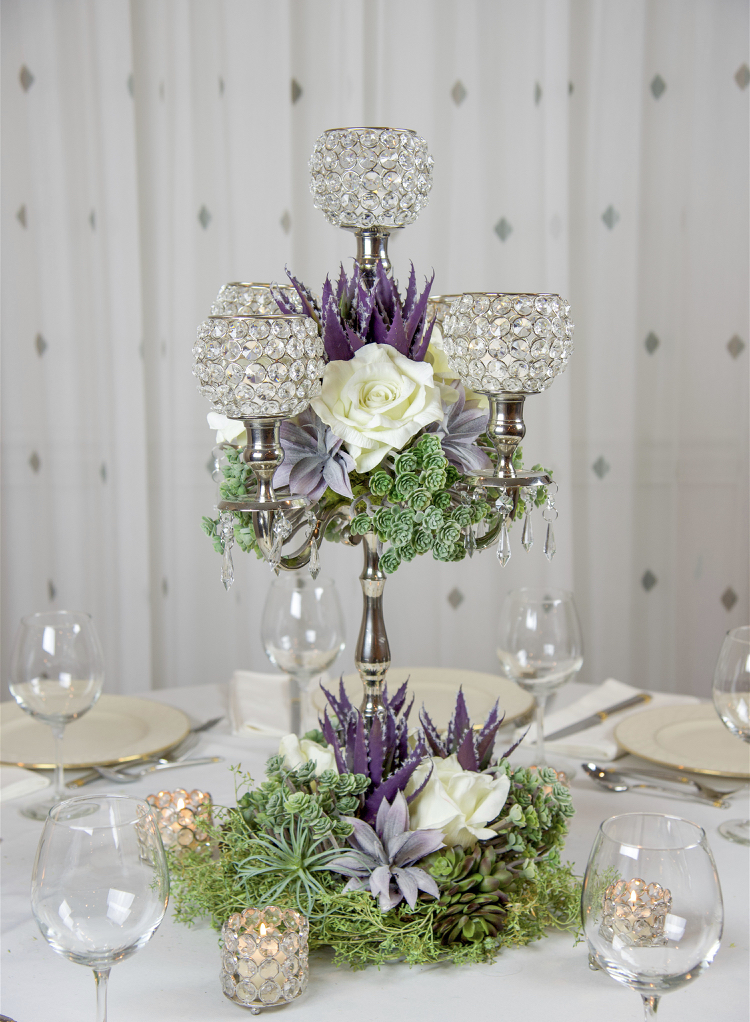 Come meet and chat with Dorothy with Center of the Table about your floral needs!  Click this link and use Code "EarlyBird" to get your free tickets!!!