Happily Connected's October Cocktails & Conversation networking event took place at the beautiful TN Tiny Weddings in Mount Juliet, TN.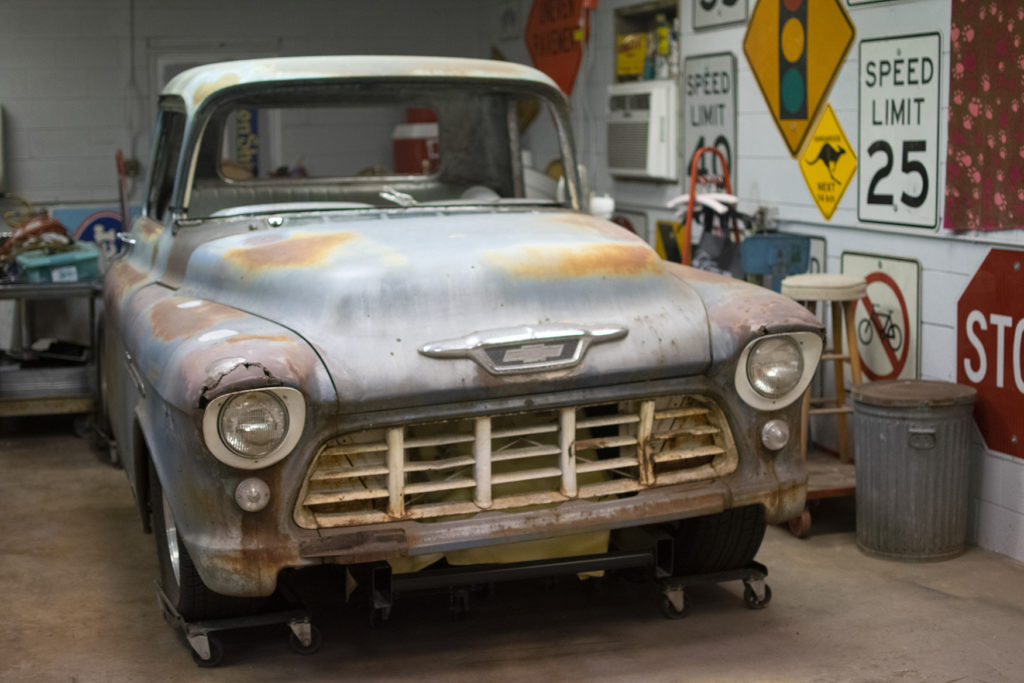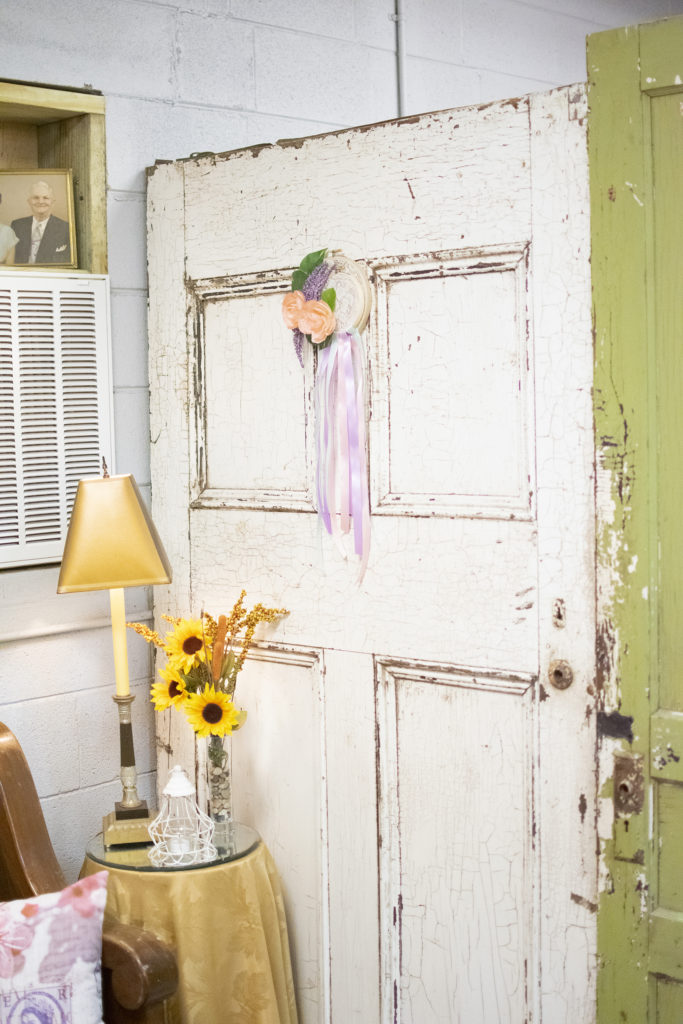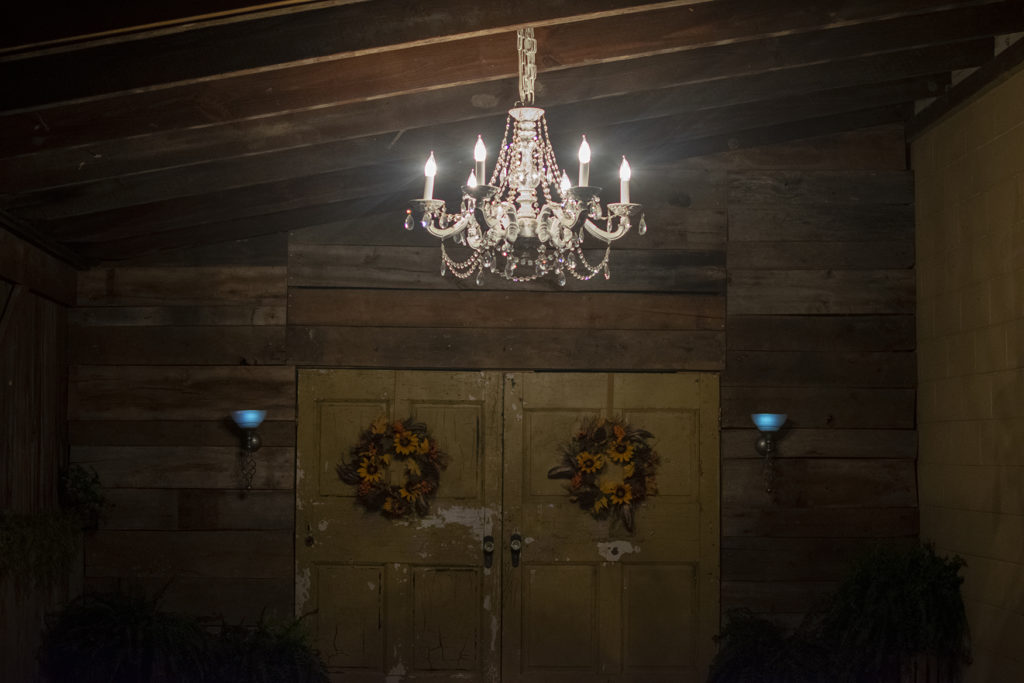 One of the best things about TN Tiny Weddings is the versatility of the venue. They have several locations within their property for couples to choose from (and they are all equally beautiful!!)
The Flower Shack – Our original outdoor location.  This adorable Tiny Barn is loaded with Rustic Charm and home to many seasonal flowers and herbs.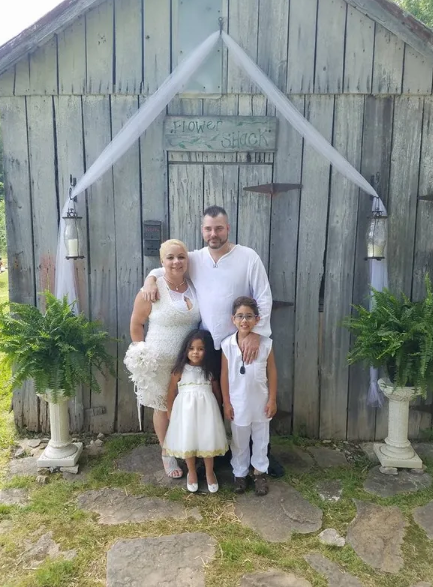 The Hitchin' Post – This covered rustic area is illuminated by a Vintage Chandelier that softly fills the room with a Southern Elegance of years gone by.  Decor includes Barnwood and Doors from 1790.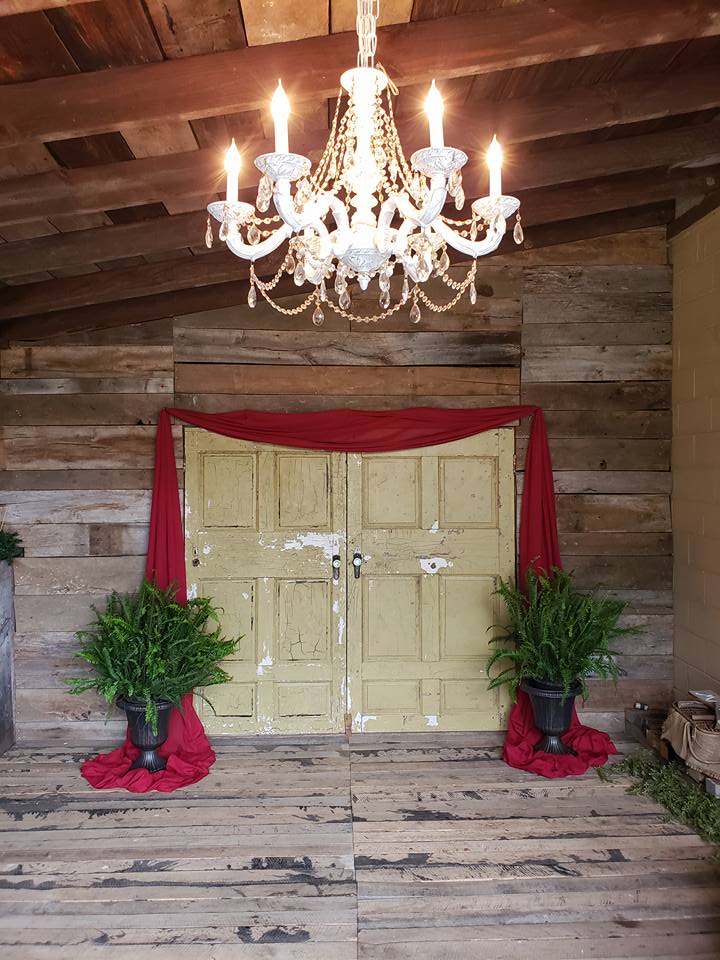 Reflection Pond –  This sparkling Pond is 45 foot in diameter and has a breathtaking 5 foot waterfall.  The relaxing sounds of the waterfall is sure to be a pleasant experience for your ceremony.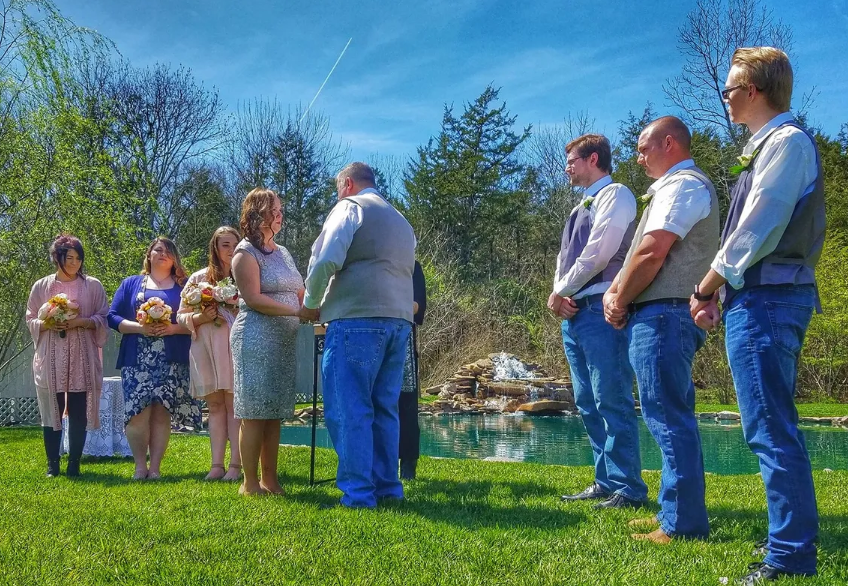 You will also instantly fall if love with the owners Julie and James Tucker! They are wonderful people that will do whatever they can to make sure that your big day is everything that you've dreamed of!
During our networking event we all got to enjoy appetizers and desserts by the Copper Kettle and everything was absolutely scrumptious!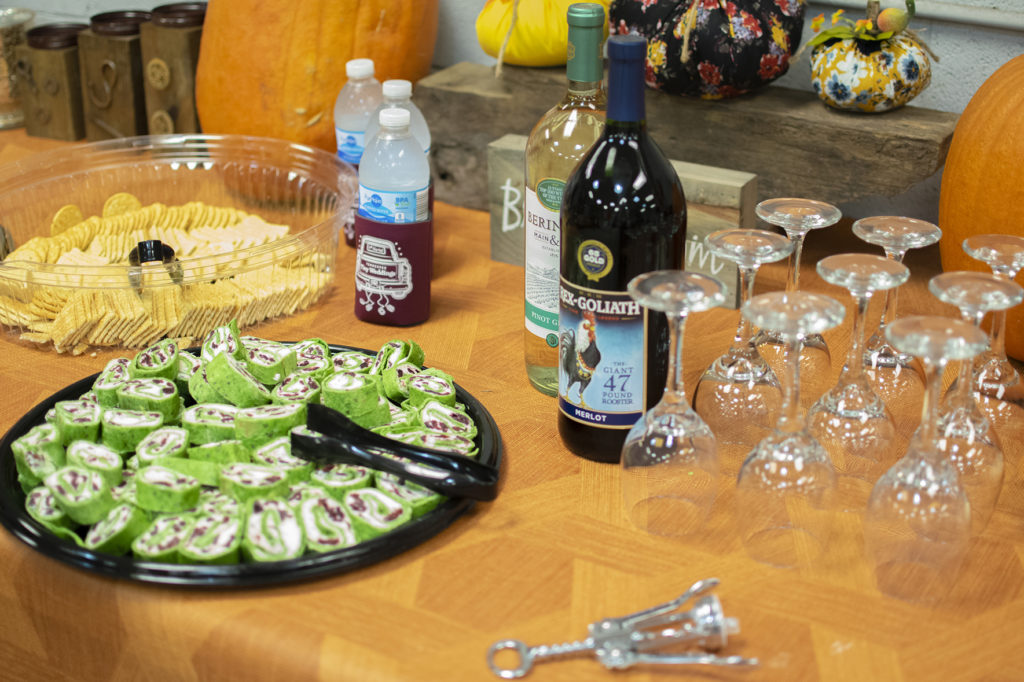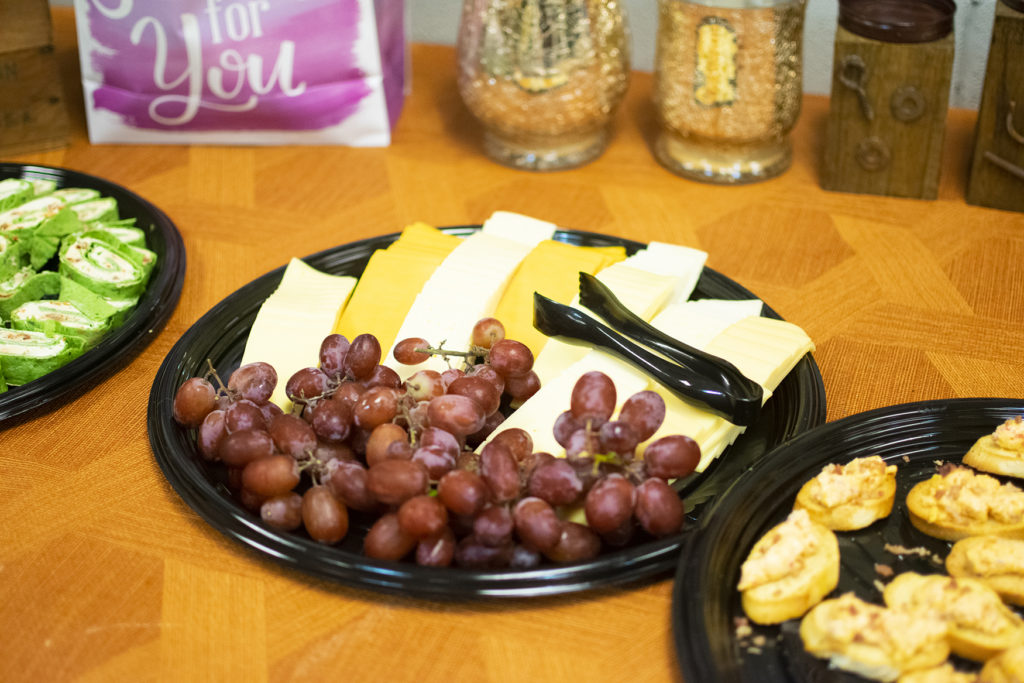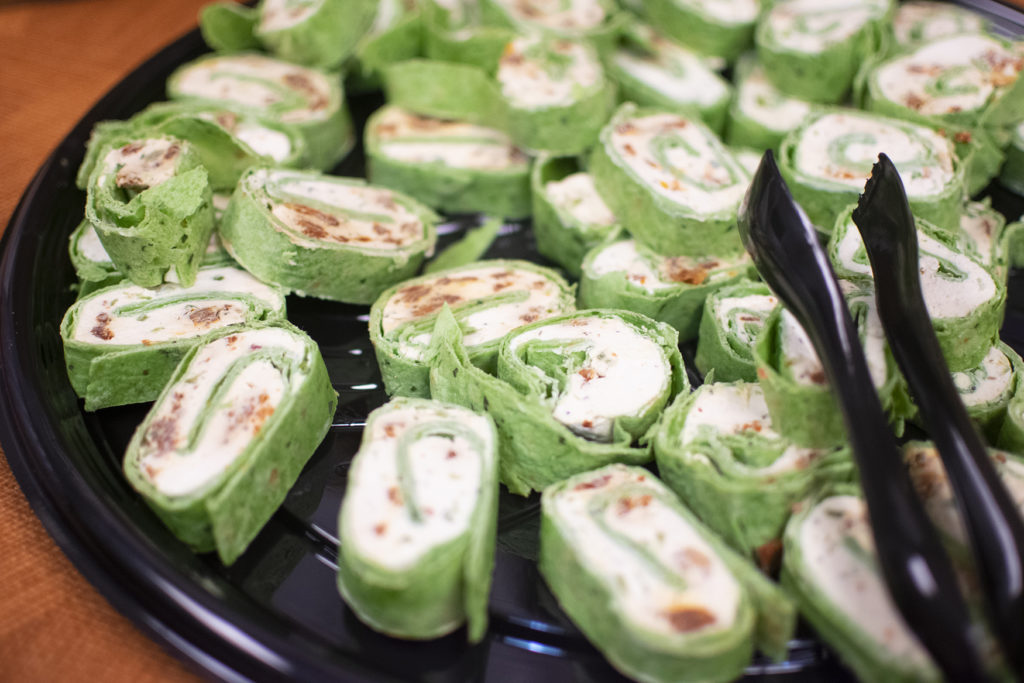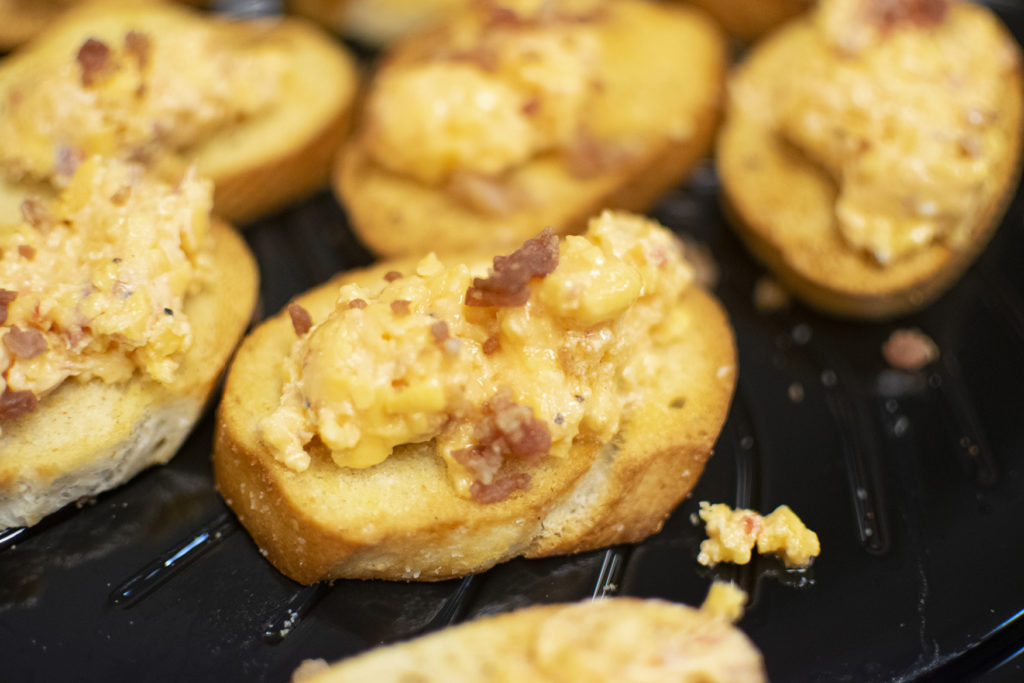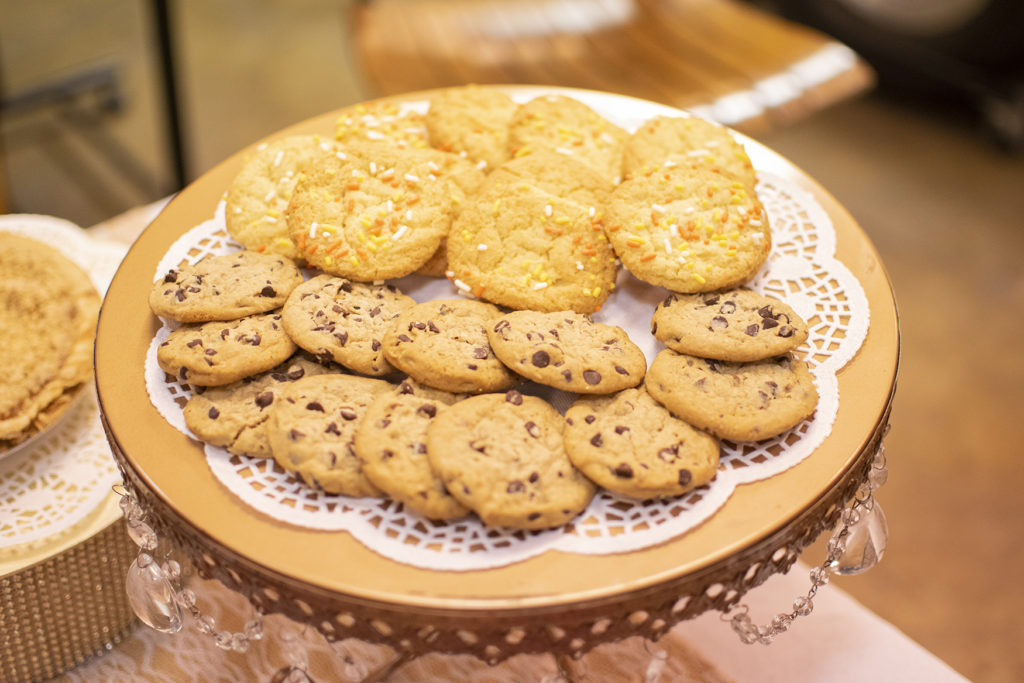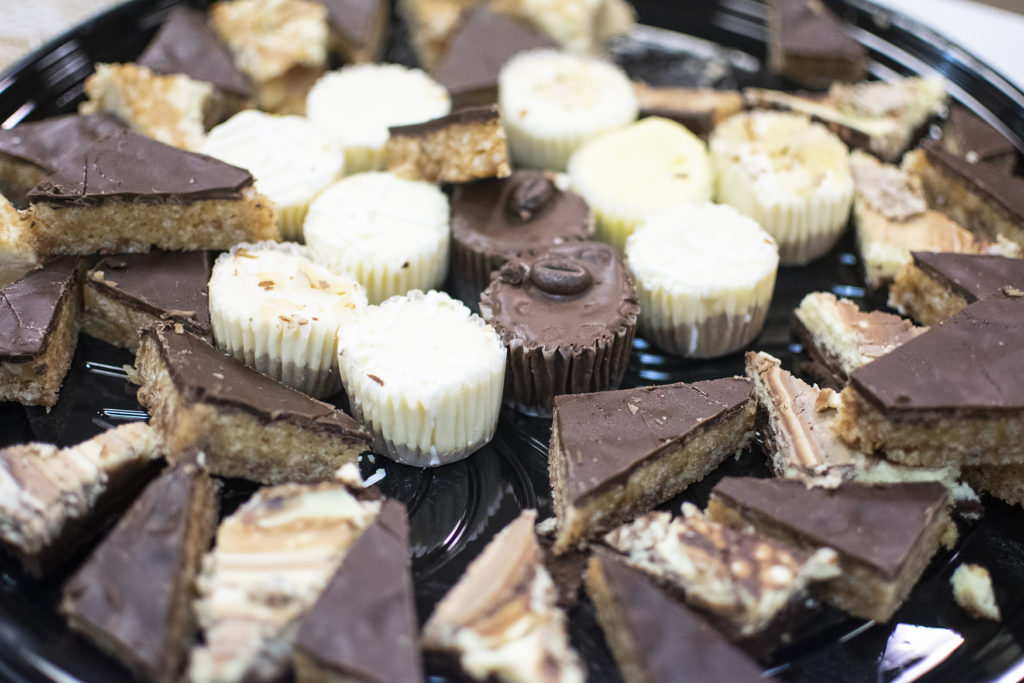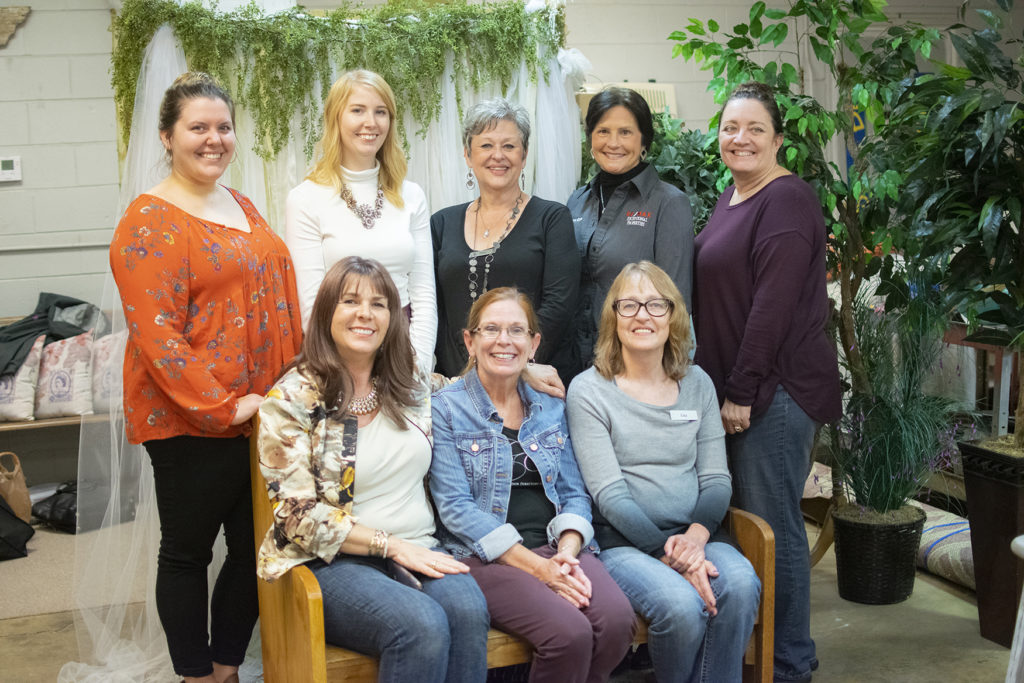 Pictured: Events by Aly, Rebecca Vaughan Photography, Photos by Pam, Rebecca Driver with Remax Exceptional Properties, Debbie from the Copper Kettle, Julie from TN Tiny Weddings, Susan Solbrig from Happily Connected, and Lisa Lamont.
What is Cocktails and Conversation you might ask? 
Cocktails and Conversation is a networking event for Happily Connected vendors to connect, chat and sip cocktails.
C&C is all about mixing business and pleasure and we encourage everyone to be themselves while building meaningful relationships with other professionals in the wedding industry. It's important to Happily Connected to build a community of hard-working vendors that are willing to support each other and have fun while doing it!
We believe that this monthly event is one of the many reasons that makes Happily Connected different from other vendor directories. We strive to create a community of like-minded professionals and help to build each other's businesses. Every Cocktails & Conversations event will take place at a different venue which allows them to showcase what they have to offer.
If you would like to attend one of these networking events visit our Facebook page!