If you choose to have a cocktail hour at your wedding reception one thing we think is super important to have (other than cocktails of course) is food – appetizers to be exact!
We asked Jessica from
Pinch & Zest
why you should always have appetizers at your cocktail hour and here is what she told us!
I had a bride recently state that she wanted to have a cocktail hour but no appetizers and I really had to explain to her that it is completely necessary in my opinion to have food during cocktail hour! It doesn't have to be an 8 foot charcuterie table – or anything large… small bites that allow people to get a little something in them while they're having drinks is imperative. Food not only helps people feel happy but it gives them something to talk about as well, so for those guests who don't know each other but find themselves approaching the appetizer table can say "oooh that looks good" and before you know it a conversation is happening – it may sound strange but it's true!
I always suggest menu items for cocktail hour that can be easily eaten while standing and that are 1 to 3 bites max and that aren't particularly messy and having them each in their own easy to carry dish is also great so guests can take one and walk around.
Usually cocktail hour is used to give your guests something to do while you are taking photos before the reception officially begins so offering them a cocktail hour to nibble and sip is a great way to keep them occupied and happy!
Below are just some of the items that can be served as appetizers at your cocktail hour!
Delicious Spaghetti & Meatball Bites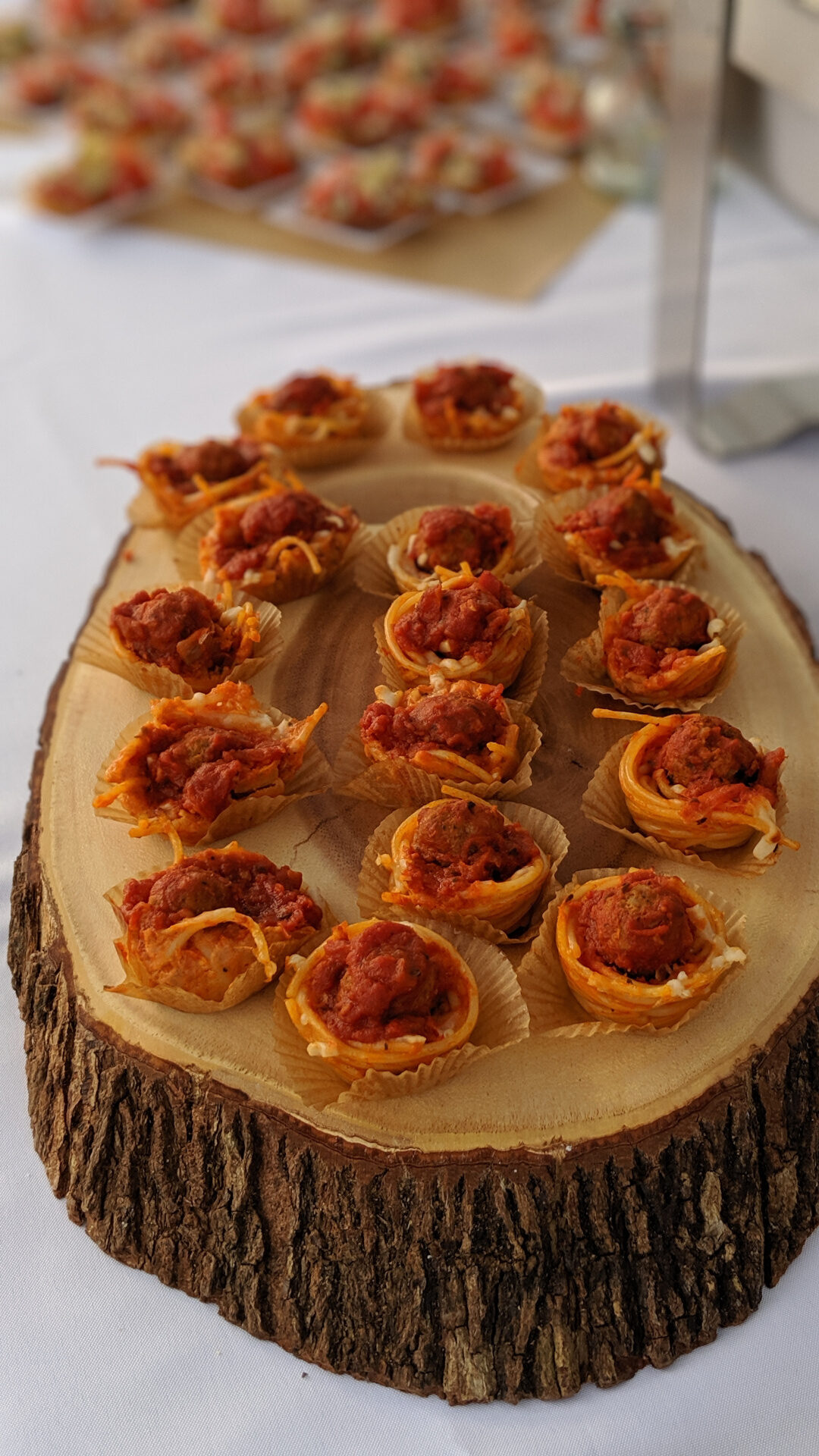 Savory Bruschetta Bites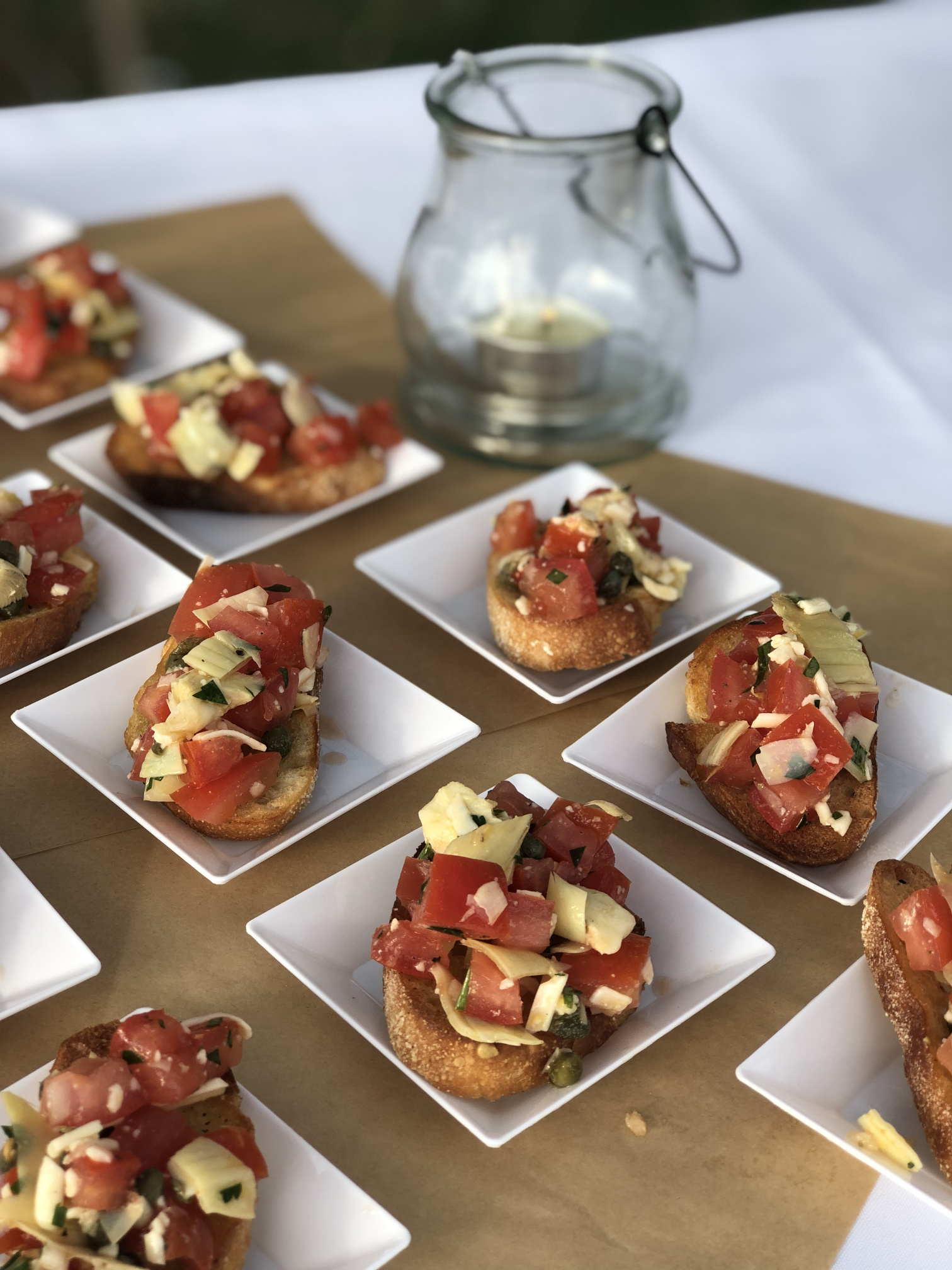 Decadent Artichoke Bruschetta Boats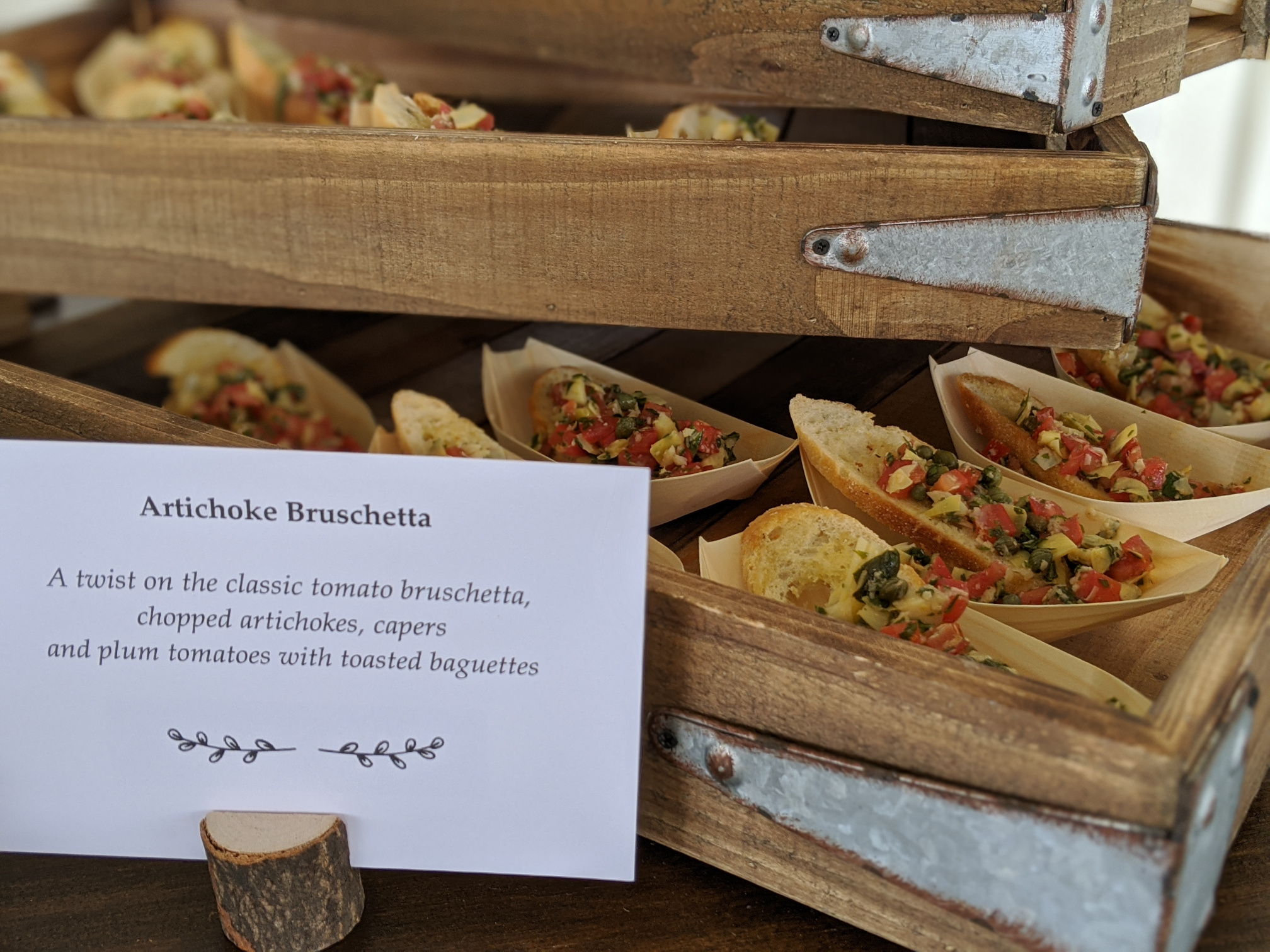 Individual Italian Pasta Salad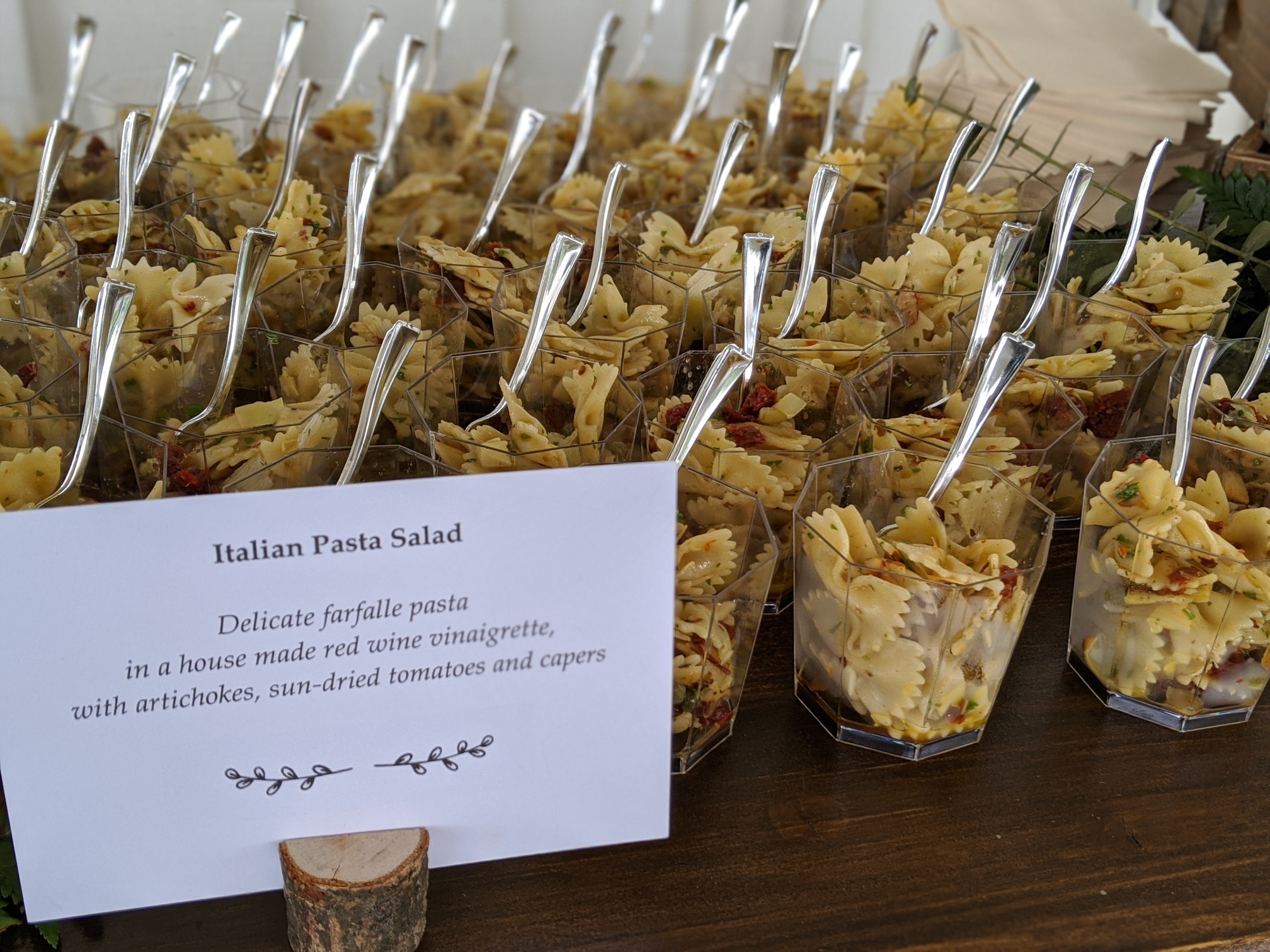 Why not include something sweet as well? Rich Chocolate Caramel Trifle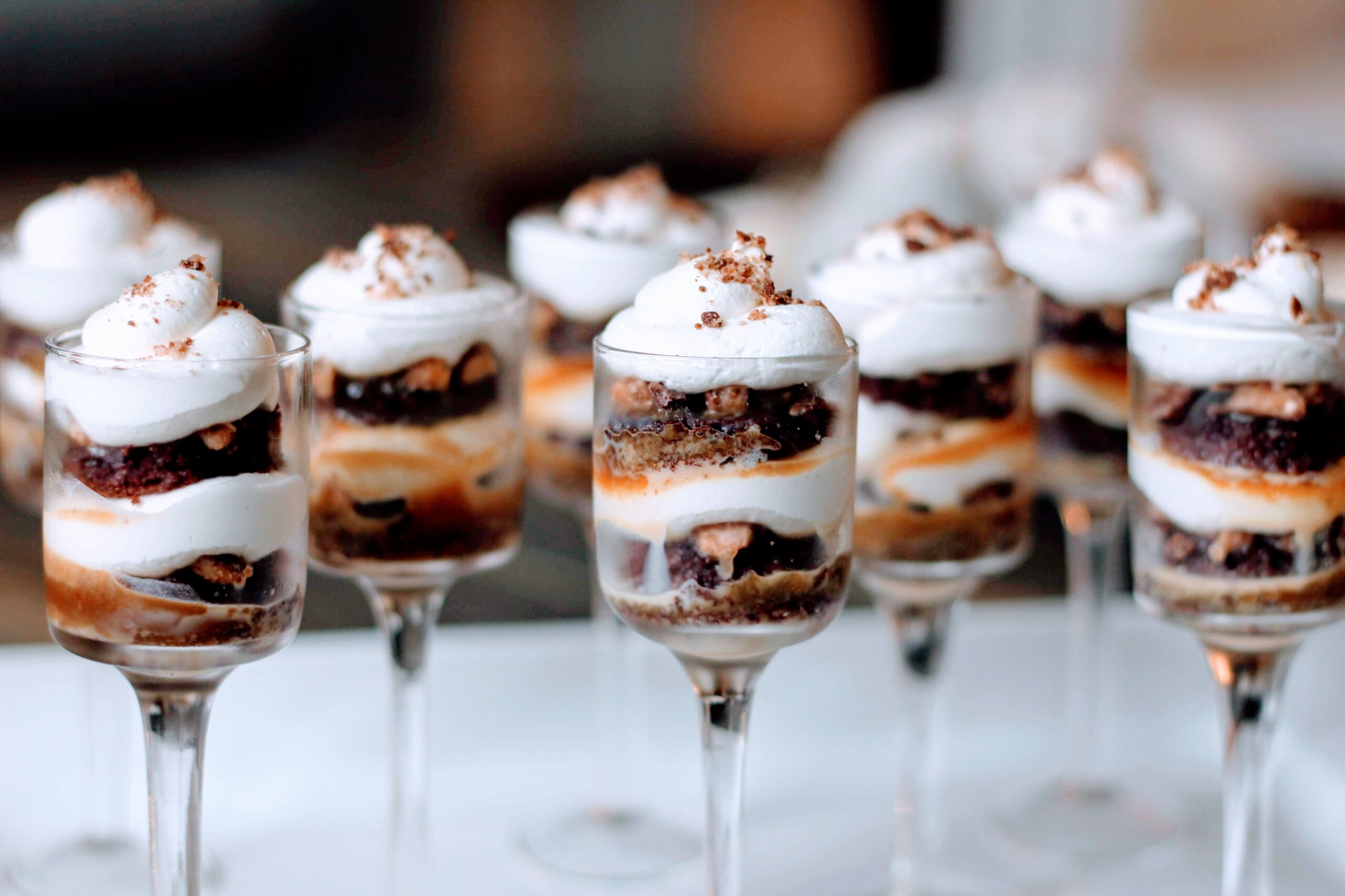 These are just examples of a few of the delicious items offered by
Pinch & Zest
. Their menus are completely customizable and everything they make is absolutely fabulous!