Never been to a wedding before? We're here to tell you a few things that you can expect with most weddings!
Congratulate the Couple!
First order of business is congratulating the couple on their engagement of course! This is such a monumental moment in a person's life and it's nice to show support and joy!
Look For Invites
Most weddings you will receive two correspondences. A save the date and a formal invitation. At the least you will receive the formal invitation. If the couple choses to do a save the date it usually will come around 6-8 months before the wedding date. Which is great so you have lots of time to save (if necessary) and to make plans especially if you will have to travel. Save the dates tend to be simple and it's exactly what it sounds like. Just giving you a date to "save". Formal invitations are where all the detailed information will come in such as venue, time, registry, wedding website, plus one options, etc. Make sure you read any instruction carefully such as any attire requirements, if you get a plus one, hotel instructions if you need it, etc. Also probably the most important, if you are planning to attend a wedding MAKE SURE TO RSVP! This is super important for the couple to know for food, drink and space.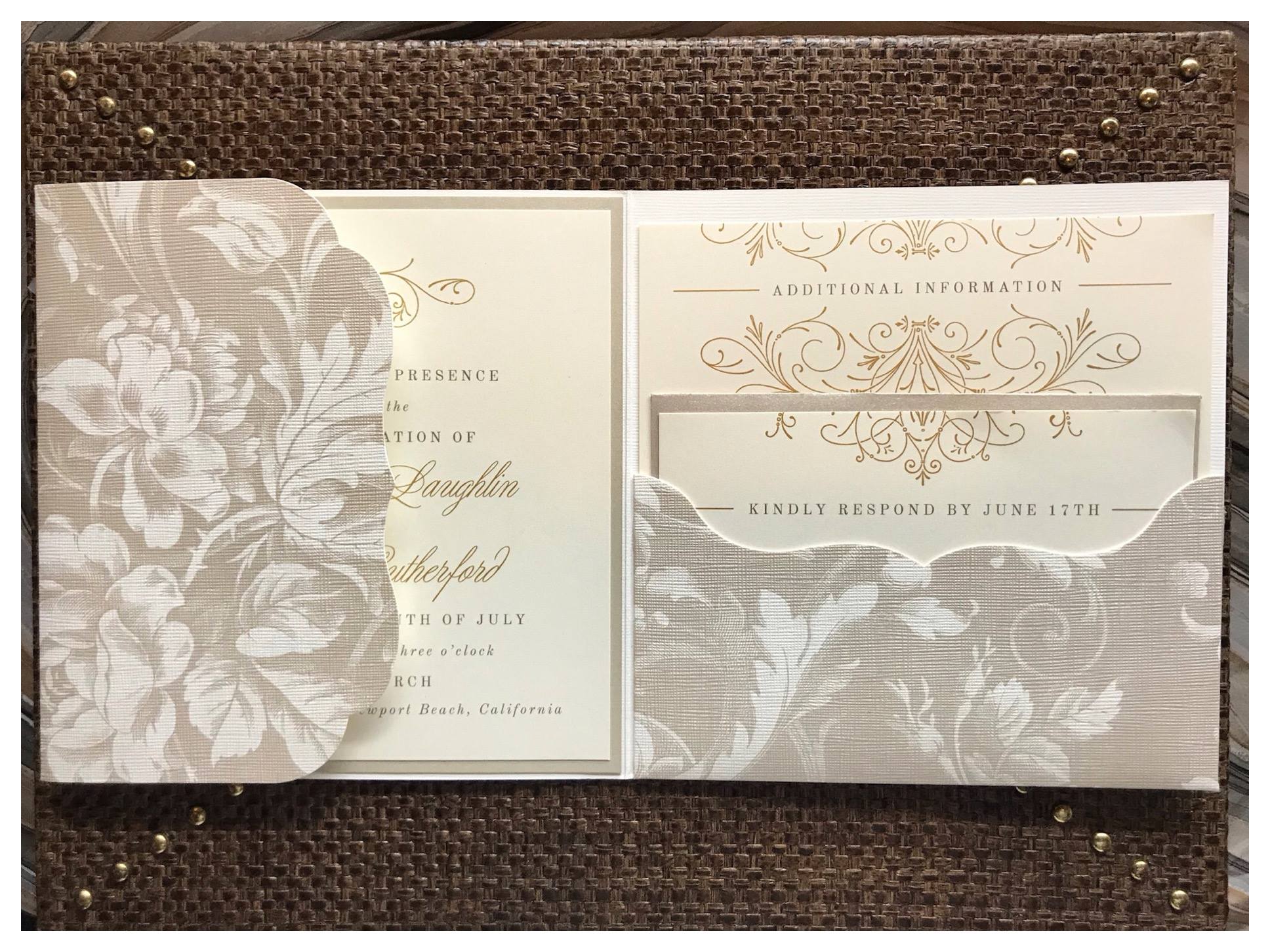 Invitations by PaperKuts Studio
Plan Your Outfit
Now it's time for a fun part, planning your outfit! There are several different types of wedding attire styles that weddings may have:
Black Tie: This is the most formal. Ball gowns, full suits or tuxedos are appropriate.
Business Casual: This is still dressy, but not formal. A nice top and pants or dress would work here. Men could wear a dress shirt and dress pants.
Casual: Jeans and a nice top would work perfectly here.
If they don't provide any instructions for attire maybe just consider the couple and their personalities. Are they a casual couple? Do they like to get dressed up? This will help you determine what is appropriate. When in doubt, just dress nice!
Some couples will also give instructions for a certain color palette to stay in so the crowd is coordinating with their wedding them.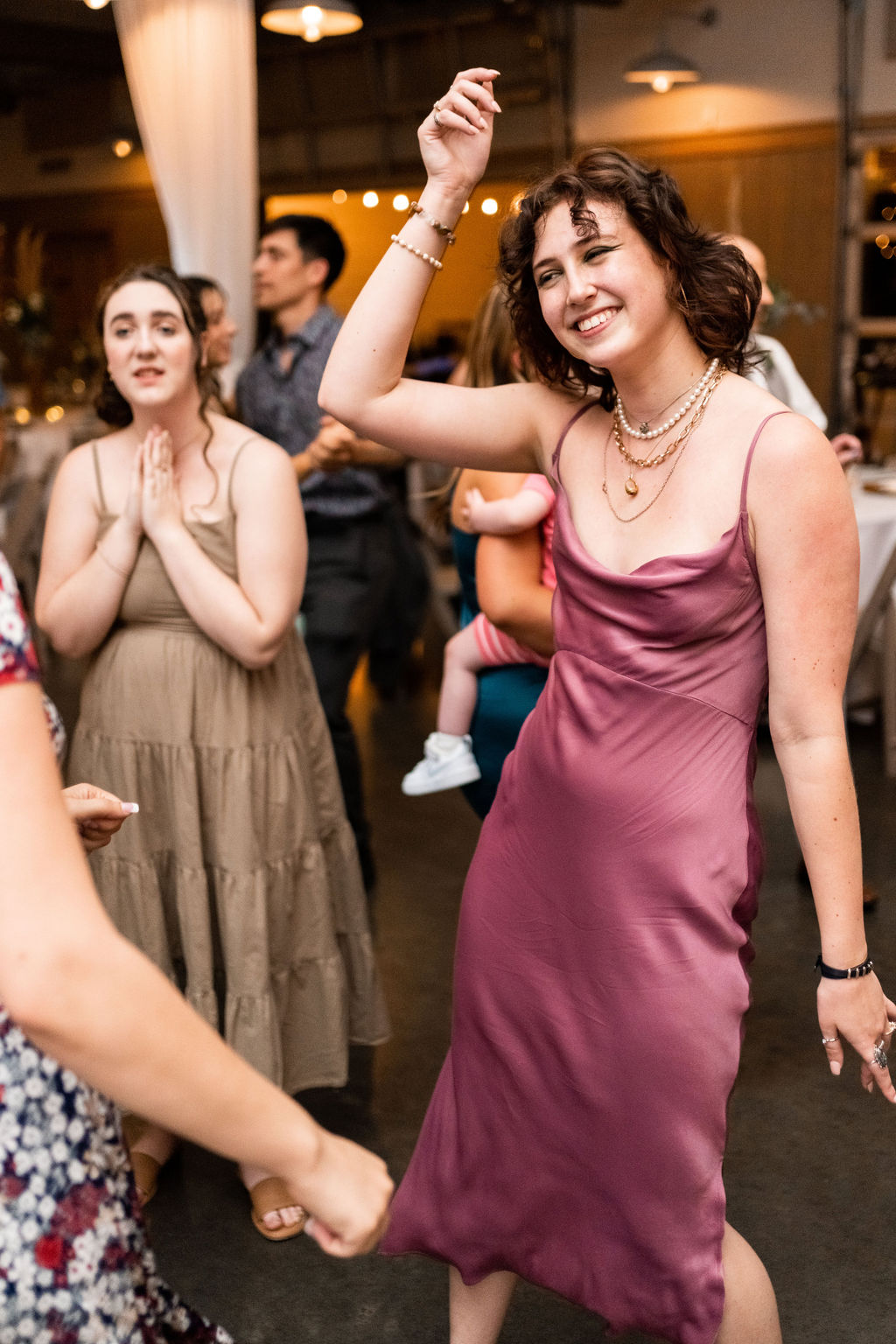 Photo by Jordan Roepke Photography
Pick Out A Wedding Gift
While getting someone a wedding gift isn't required, it is a nice gesture. Their registry information if they have one can usually be found on their invitation or wedding website. If the couple has a registry try your best to get something from in and not a random gift. The couple spent time and energy making this list of things they will actually use! Some couples opt for a honeymoon or house fund as well which makes gift buying super simple! You can give the wedding gift at the actual wedding, send to them before, or if you are invited to a wedding shower or engagement party you can give then.
Show Up On Time
Make sure you get to the wedding at least 15 minutes before the scheduled ceremony time. You don't want to be the person strolling in late once the ceremony has already started. Plan accordingly for traffic or any other things that could make you late!
Have Fun!
Now it's time to have fun! Celebrate with your loved ones and enjoy the big day!