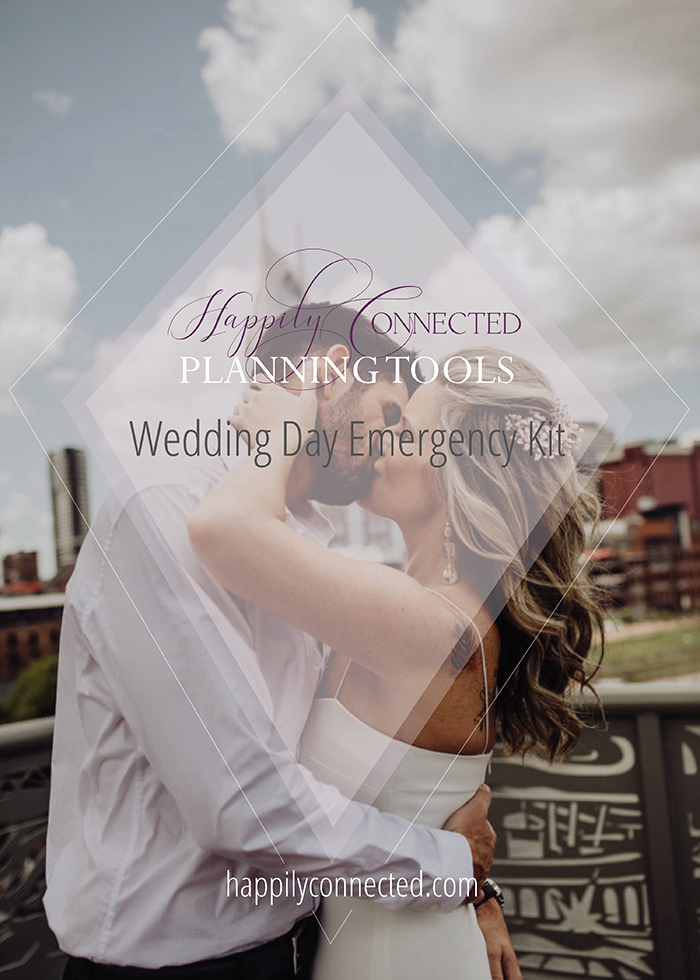 Although you hope nothing goes wrong on your wedding day, it's better to be safe than sorry. Having a Wedding Day Emergency Kit with some basic essentials can help you handle any situation. If you hired wedding planner (which we highly recommend), don't worry they will more than likely have a Wedding Day Emergency Kit with everything needed except for your personal items. If you don't have a planner, we suggest appointing someone you trust to put a Wedding Day Emergency Kit together for you. To help you put together a great Wedding Day Emergency Kit, we have put together a list of essentials  you will be happy to have for the just in case moment.
Basic Beauty Essentials
A healthy snack, in case you get hangry pre-ceremony.
Antibacterial hand wipes
Baby wipes, makeup remover wipes, or tissues
Benadryl
Blister Stick
Blotting Sheets – for oil control
Bobby pins
Boutonniere Pins
Crochet Hook – a lifesaver for wedding dresses with a lot of buttons
Deodorant
Drinking straws – keeps lipstick in place!
Extra (flat) Shoes
Extra jewelry and earring backs, in case anyone forgets their accessories or something breaks and you need a replacement.
Eyelash glue if you're wearing falsies.
Fashion tape
Hair elastics
Hairspray
Handheld Steamer
Handkerchief/tissues
Heel protectors for walking in grass
Hem tape
Lint roller
Lipstick, lip-gloss, and/or Chapstick
Nail Clippers
Nail File
Nail Polish Remover
Nails
Nail Polish – Clear & Nude.
Q-tips
Safety Pins
Sewing kit (this will include mini scissors and safety pins!)
Small mirror
Sole inserts for high heels (your feet will thank me).
Static Guard
Sunscreen
Tide To Go pen, Shout Wipes, baby powder, and/or white chalk to remove or hide any stains
Tweezers
Basic Health Essentials
Bug Spray
Antacid
Band-Aids, Gauze & Adhesive tape
Breath mints
Disposable Toothbrushes
Eye Drops
First Aid Kit
Floss
Hand Sanitizer
Lotion
Mints or Breath Strips
Mouthwash
Pepto + Dramamine
Tampons
Tylenol, Advil, Aleve – Have all 3 in case someone has a preference, or even an allergy to one or another.
Water bottle
Essentials
Batteries
Black Duct Tape
Candle Adhesive – for those pesky taper candles that refuse to stand up straight
Clear Packing Tape
Clear Umbrella – unfortunately rain happens. A clear umbrella will allow your photographer to capture cute shots in the rain.
Command Hooks – Small & Large Sizes
Extension Cord
Fabric Scissors – Cuts ribbon without fraying the edges.
Floral Wire
Glass Cleaner Wipes
Glue Dots
Goo Gone Wipes – Great for taking all labels.
Hot Glue Gun
Lighter
Pens + Fine Point Sharpies
Pledge Wipes – just in case
Portable Phone Charger
Power Strip
Scotch Tape + Double Sided Tape
Super Glue
Tool Set
Utility Knife
Utility Scissors
Votive Candles
White or Black Pipe Cleaners
Zip Ties
Personal Items
Cash
Cell phone charger (portable and/or wall adapter)
Charged cell phone
Comb and Brush
Extra contact lenses
Flats or flip flops for dancing
Makeup (lipstick, powder, blush)
Nail Polish – A bottle of nail polish that matches your Mani/Pedi in case they chip.
Personal Medication
Sample spritzer of your fave perfume.
Spare underwear (you never know!)
Toothbrush & Toothpaste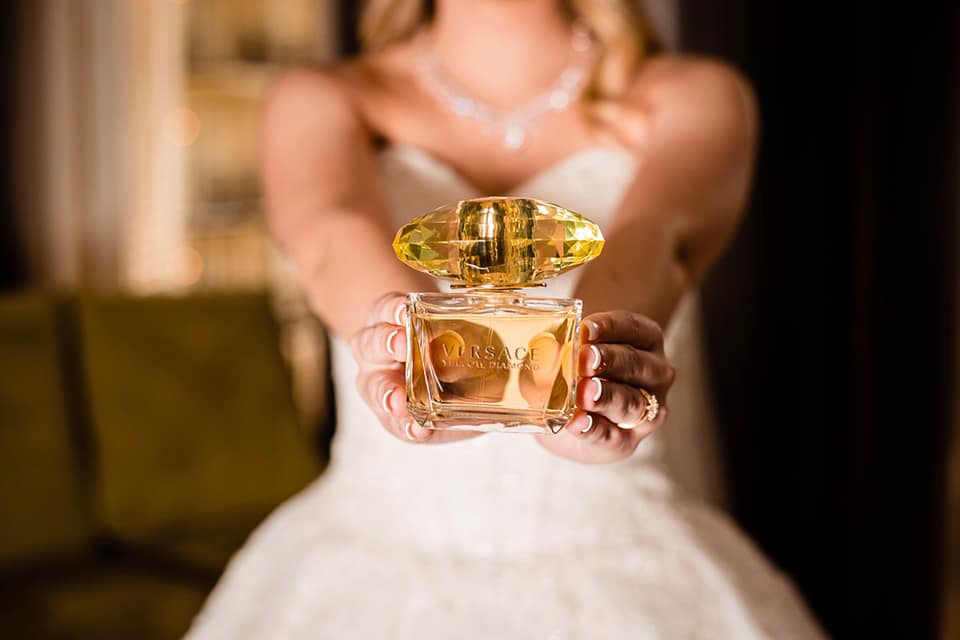 Download a copy of the Wedding Day Emergency Kit so you can share with your planner or whoever's doing the shopping so you're prepared for just about anything!
Title Photo Credits: Ivory Door Studio