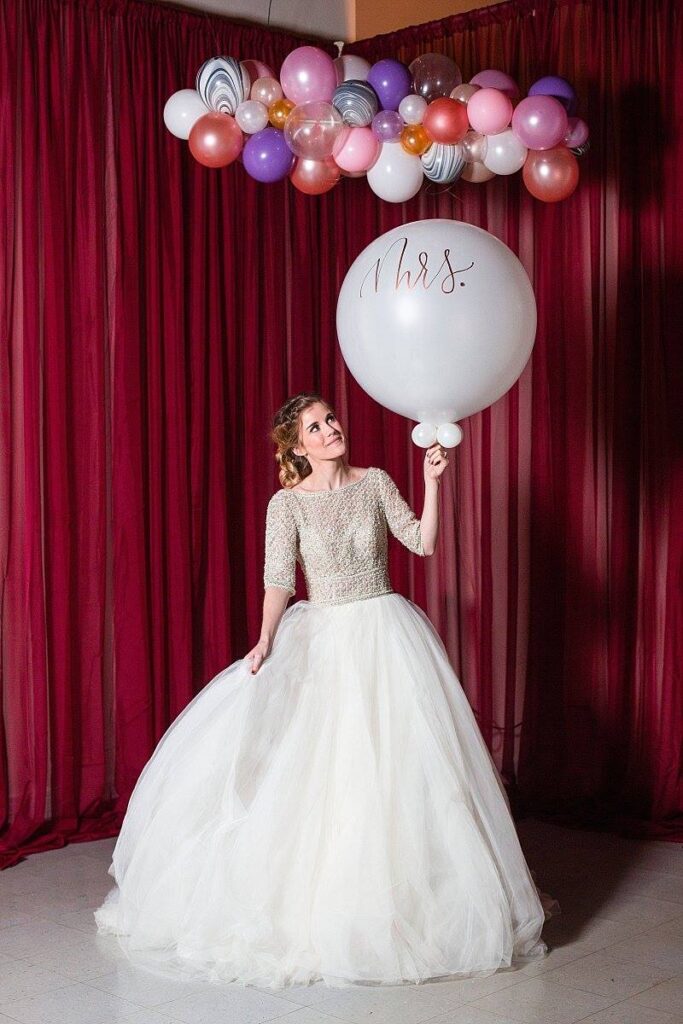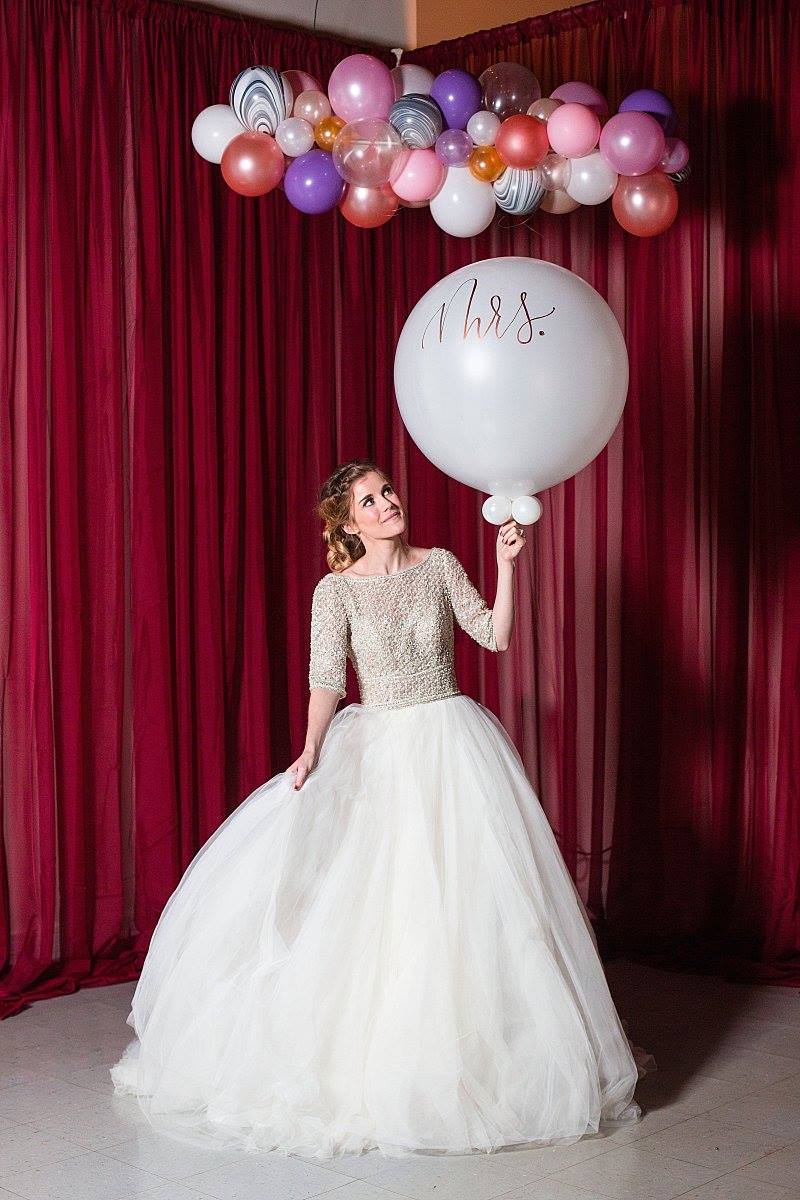 Planning on changing your last name after your wedding? We have put together a list of How to Change Your Last Name After Your Wedding and in what order it needs to be done and the items you will need to do so.
Marriage License
In order to get married, you and your fiancé will need to apply for a marriage license. Check on your state of residence's laws to find out when you need to apply. The name you write on your marriage license may impact your name change options. So be sure to check on your state of residence's name change laws. For example, if you want to use your maiden name as a middle name, or create a blended name with your spouse, you may need to write your intended name(s) on the marriage license. Researching ensures that you will be able to use the married name change process to get the name you want and may help you avoid going through an expensive drawn-out petitioning of the court system for a legal name change order. After the wedding, the officiator of your wedding will send the signed license in to be recorded, after which you will receive a marriage certificate.
Get Your Marriage Certificate and Certified Copies
Having your marriage certificate is the first and most important step of changing your name and you can't move on to step two without it. We recommend getting at least two certified copies so you can keep the original safe at home. You'll have to pay a small fee, but it will be so worth it. When you're applying for your marriage license, ask if you can purchase certified copies in advance. This way when you receive your marriage certificate, you will also get your certified copies and can get started changing your name.
Note, a marriage certificate is NOT the same as a marriage license. According to the Merriam Dictionary, a marriage license is the legal document that is needed for a marriage to occur. And a marriage certificate is the legal document that shows that a marriage has taken place.
Get a New Social Security Card
Now that you have your marriage certificate, the next step in changing your name is the Social Security Administration (SSA). The SSA is the issuing agency for your new Social Security Card. Changing your name with the Social Security Administration (SSA) is your first step because all government agencies link to the SSA database. If your name change isn't registered with the SSA, other government offices will not allow you to change your name. There is no charge for a Social Security card. This service is free.
Per the SSA website, in order to get a corrected Social Security card, you will need to:
Unfortunately, you cannot apply for a card online. Due to Covid-19 and the Pandemic, there have been changes to the process of changing your name. Typically, you would visit your local SSA office to submit your application but now you need to mail your documents to your local Social Security Office.  We highly encourage you to get a tracking number when mailing your documents to ensure you know where they are at all times (even in the mail). For current information on how to change your name and get a new Social Security Card, please visit the SSA website or call your local Social Security Office.
Inform the IRS
The Social Security Administration should notify the IRS of your new married name when they process your SS-5 form. However, to avoid any tax and/or tax returns issues from having two different names, we recommend you file the IRS 8822 form to ensure they know of your new married name and address.
Get a New Driver's License
After you've gone to the Social Security office, it's time to head to the Department of Motor Vehicles (DMV) to update your driver's license or state-issued identification card.
If you don't already have one, we recommend upgrading to a federally compliant REAL ID. A REAL ID has added travel benefits and a nominal cost. Most are the same price as a standard license. Starting October 1, 2021, every air traveler will need to present a REAL-ID-compliant license or another acceptable form of identification for domestic air travel.
Updating your driver's license or state-issued identification card with your new name must be done in person. Most states consider a name change to be the same as a renewal process so you will have a new photo taken and pay the renewal fee. Every state has a different application, documentation, and payment requirements, so check your state's DMV website to see what you should fill out and what documents you will need to bring with you. Most states will require the following:
Your receipt from the Social Security office or your new Social Security card if you already have it.
Your current Driver's License.
A certified copy of your Marriage License.
Proof of address. This can be a piece of mail with your name and current address on it.
Employer
Once you have your new Social Security card in your new married name, it is time to notify your employer. Contact your Human Resources Department and they will be able to walk you through the steps. It is important to inform your employer of your new married name as soon as possible so their payment records match the Social Security Administration's and the IRS. After this, they will also update your name with your health insurance, dental insurance, and any other benefits connected to your employment.
Military and government employees contact personnel in the payroll and benefits offices.
Professional Licenses
Doctors, nurses, pilots, lawyers, and any other person with a professional license must contact the board that issues the license to request a name change after marriage on their certificate.
Investment Accounts
If you have a financial planner, give them a call and ask for help figuring out how to change your name after marriage on your investments. And if you have a 401k or other retirement savings account, be sure your employer or financial institution updates their records accordingly.
Insurance (Health, Life, Term, Disability, Car, Renters, Homeowners, etc.)
Your insurance broker can help you change your name for things like your auto or home insurance, and the HR department at your workplace can help you update any life insurance plans you have through your job. If you have health insurance through a state or federal agency or have health insurance directly through an insurance agency and not an employer, let them know you've changed your name.
Medical Providers (Doctor's Office, Therapists, Pharmacy, etc.)                  
You've updated your insurance providers with your new married name, now it's time to let your doctors, dentists and vets know, too. They may be able to email you paperwork to update. This could help prevent any delays and difficulties at the front desk the next time you need to visit them.
Update Your Passport and Travel Documents
If your passport was issued less than a year ago, you'll be able to have your name changed for free. However, if your passport is more than a year old, you'll need to pay a processing fee for the new passport.
All passport changes must be applied for by mail. Once you've filled it out, send the following to the National Passport Processing Center:
Completed form. Form needed is based on your situation.  DS-82 if your passport was issued more than a year ago, DS-5504 if your passport was issued less than a year ago, or DS-11 if your passport has been expired for more than five years.
A certified copy of your marriage license.
Your current passport.
A check for the passport fee, made payable to "U.S. Department of State." Your full name and date of birth must also be typed or printed on the front of your check.
A recent color photograph, 2 x 2 inches in size, that meets passport photo requirements.
You will receive your new passport in the mail, as well as the old passport back with a hole punched through the center.
Passport Applications can take up to 10-12 weeks for standard processing or 4-6 weeks for expedited service. Processing times could be longer due to Covid-19.  For current information, please visit Travel.State.Gov.
Important Information for International Honeymooners 
If you're honeymooning outside of the country, you will need your passport, and your passport must match your plane tickets. So if you'll have your new passport by the time you plan to travel, go ahead and book the ticket under your new name. If you will not have your new passport in time, book your ticket under your maiden name.
Immigration Documents
If you have a green card, visa or other immigration document that lists your pre-marriage name, you'll need to change it before you can travel again after your honeymoon (always book your honeymoon using the name on your passport and immigration documents. You won't officially be Mrs. or Mr. New Name until you've visited Social Security, the DMV and other offices on this list!) Google "changing my last name on [name of immigration document]" to find out the steps you need to take to update your documents. If you have an immigration lawyer, they can help you with this.
TSA Pre-Check and Global Entry
For information on changing your name with TSA Pre-Check and Global Entry please visit www.TSA.gov.
Update Your Bank and Credit Union Accounts
Once you have your Social Security Card and Driver's license updated with your new name, head to your local branch to update the information on your bank and credit union accounts. Most banks require these changes are made in person. If you don't live near or are unable to travel to a local branch, contact the bank or credit union to see how to make the change. If you're going in person, take the following documents with you:
A certified copy of your marriage license.
Your new Social Security card.
Your new driver's license.
Be sure to request both a new set of cards and new checkbooks. If you are also updating your address at this time, bring proof of address (like your lease or mortgage documents) with you, as well.
If you wish to add your spouse to your account or open a joint account, make sure your spouse goes with you and takes their documents too.
Remember to change your name on all of your accounts, including your credit cards.
Request New Credit Cards
When changing your name on all major credit cards, the best place to start is to call the number on the back of your card.  The process for changing your name on your credit cards will vary from company to company.
Home Mortgage
Changing your name on your mortgage can be quite the process. So, contact your lender by phone to find out their process and requirements. Many times they will need a copy of your marriage certificate to process your name change. Now is also a good time to add your spouse to your mortgage (if he or she is not already on it) and refinance your loan.
Lease Agreement
Changing your name after marriage for your lease is pretty straightforward: Call your landlord! They may want to see your marriage certificate and driver's license, but they'll let you know over the phone.
Deeds
Contact your county's deed office to find out how to change your name after marriage on your property title. You may need to fill out a "change of owner statement" (or the equivalent) and show your marriage certificate. This will be important if you ever decide to sell your house. You can also ask about adding your spouse to your deed at this time.
United States Postal Service
To update your name with the United States Postal Service you can complete the Change of Address (or Name) form. Or you can opt to use their online application for account updates. Within a week your mail carrier will know that mail in your new married name belongs in your mailbox! Visit moversguide.usps.com for more info.
Utilities and Monthly Bills
This is your gas company, water and power, internet service provider, cell phone provider and any other services that bill you, including Hulu! Most companies include a section on their bills for information to be updated or you can often update your information online within your account settings. Some companies may require you mail in a photocopy of your marriage certificate.
Update Your Vehicle Title and Registration Information
Updating your vehicle title and registration is another important item that varies drastically by state. Some DMVs cover both driver's licenses and vehicle title/registration, but most states have separate driver's license and motor vehicle departments.
We recommend visiting your state's DMV website and researching the steps to update your car's title and registration. A new title typically takes a few weeks to arrive in the mail, but you should get your new registration right away.
 IMPORTANT: If you currently lease or finance your vehicle, contact your lienholder and inform them of your name change. They will provide you with steps to update your title in your state.
Voter Registration
Every vote counts so updating your name after marriage on your voter registration is important. Some state driver's license applications have a section that allows you to update your new name with the voter registration bureau. Other states have individual forms for you to complete. A quick internet search will help you know what the process is in you state.
Update Other Personal Accounts
Now that you have the important stuff updated, it's time to take care of the smaller things. Don't let these stress you out because most are not time sensitive and can be updated as you come across them.
Personal Accounts Name Change Checklist:
Airline Frequent Flyer Programs
Loyalty Programs (airlines, hotels, retail stores, etc.)
Cellphone
TV and Internet
Online Subscriptions
Email Accounts
You may or may not choose to create a new email address once you've changed your name after marriage, depending on if the actual email address includes your maiden name. Either way, if you've changed your name, make sure you adjust the name that appears when you send email.
Gyms/Fitness Studios
Internet Browsers (Chrome, Safari, etc.)
If you rely on your internet browser's autofill function, seeing your old name on a regular basis could start to drive you crazy! Here's how to update Chrome and Safari.
Children's School
Alumni Associations
If you're active in your alumni association, let them know you've changed your name so that they can address you correctly and pass on the right name to others who might be looking for you.
You may come across other smaller accounts and subscriptions with your old name as time rolls on just update those as you encounter them.
Changing your name after the wedding has always been a bit tedious and now with the pandemic it can be a little bit more difficult since it could be difficult to get fast answers or even speak to a live person. To help make the task a little less crazy, spend the extra time researching what documents you need before visiting the relevant office. Nothing's worse than standing in line and then being turned away because you lack the required identity documents or vehicle information. Remember to keep a tracking number for anything you mail in or submit.
We hope these steps on how to change your name after marriage have helped alleviate some of the stress associated with the process of changing your name after your wedding. For a free printable checklist, click the button below.
Cheers!
Feature Photo Credit: Daniell Aucoin Photography