We Love, Love, Love photo booths at weddings, especially when they are unique and can be customized to fit a couples style! If you are considering a photo booth at your wedding, keep reading for a list from Erin owner of
Spitfire Snapshots
on  "Why You Need
Spitfire Snapshots
at Your Wedding!"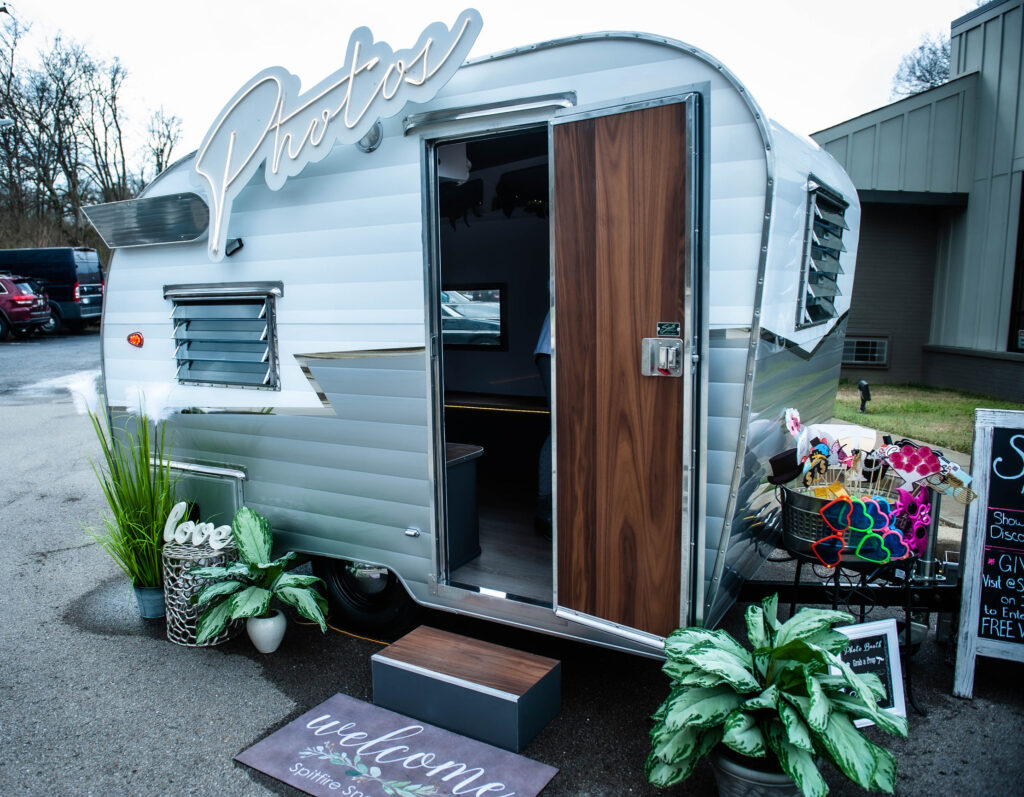 FUN!
Photo Booths are fun. You will have fun. Your guests will have fun. It is pure enjoyment for everyone.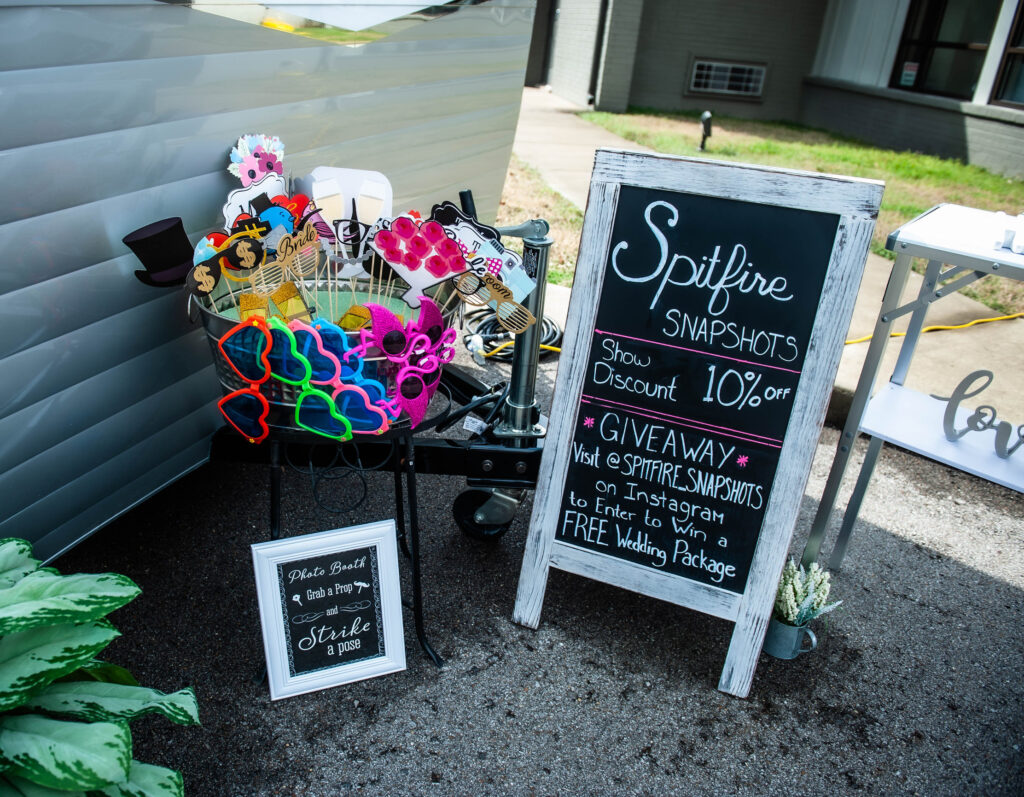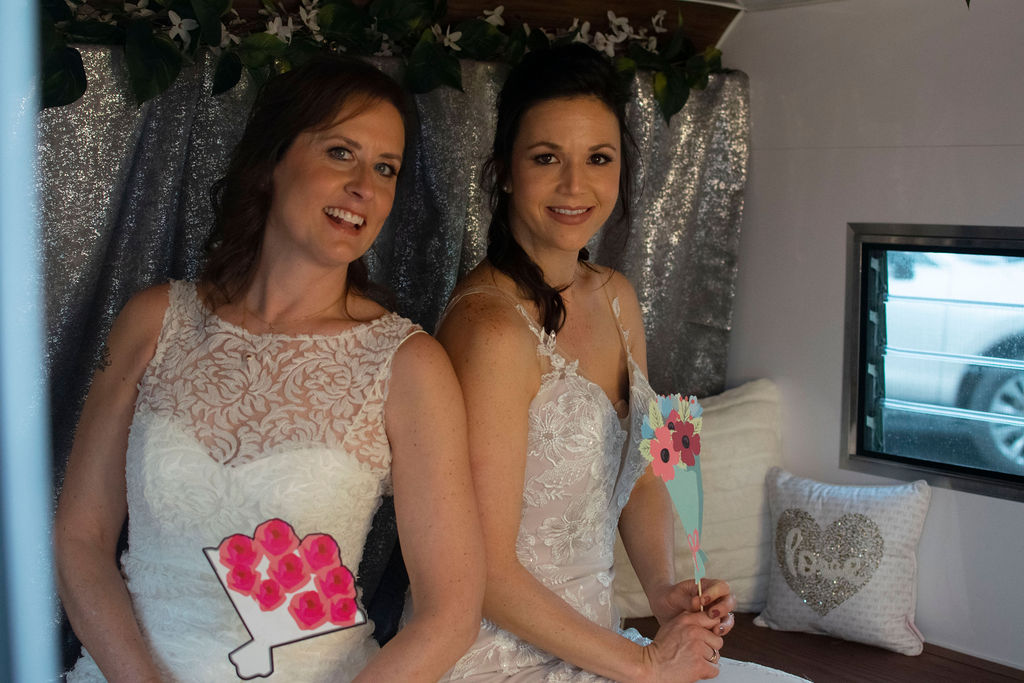 Memories!
Both you and your guests go home with a digital or physical picture from the photo booth. The couple can log into a micro site where they can access all the pictures/GIFS, but they are also given a guest book as a souvenir with all the physical print outs. Guests also get to take home their copy, as a lovely favor. All photos are branded with the couples names and the date, so the memory can be relived over and over again.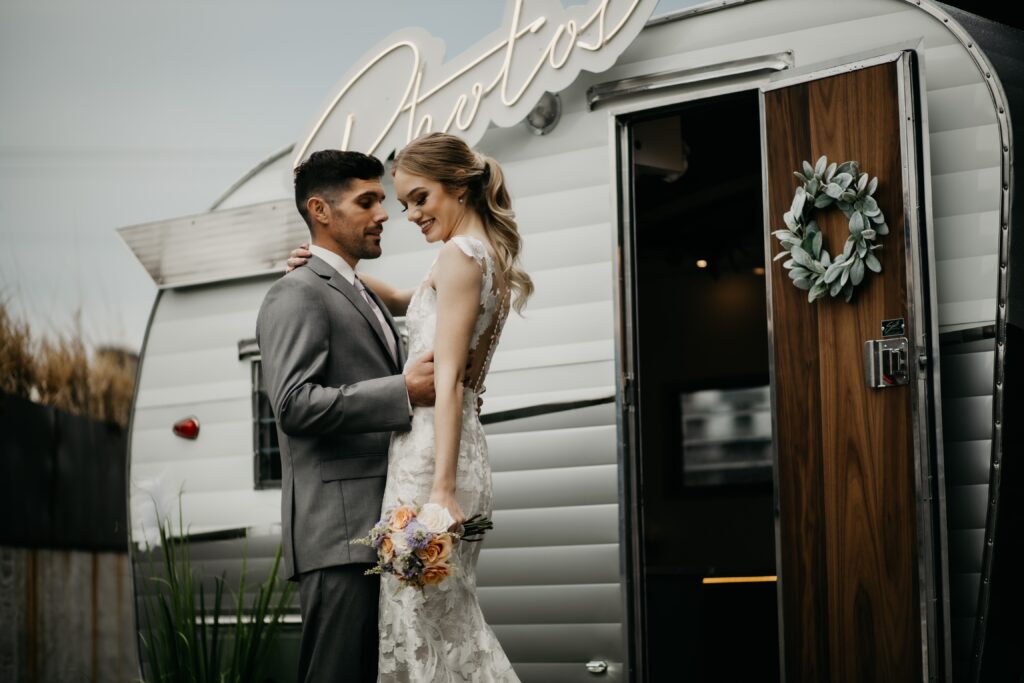 It Fits! 
Big wedding or small wedding, a photo booth works. Big wedding, great, give your guests something exciting to do, during wedding down time. Small wedding, awesome, what a great party enhancement for an intimate event.
 Ladies and Gentlemen and Children of All Ages! 
It's a good time for everyone. Nice clean fun that both adults and children can enjoy.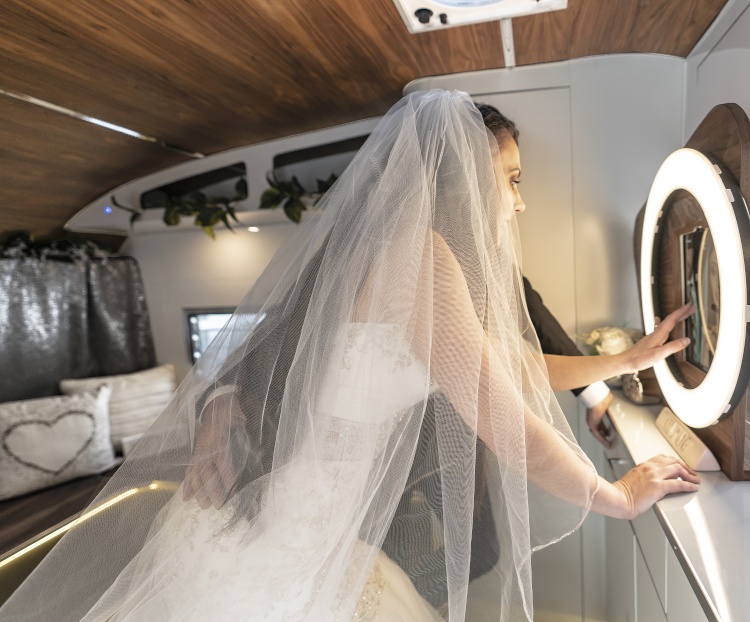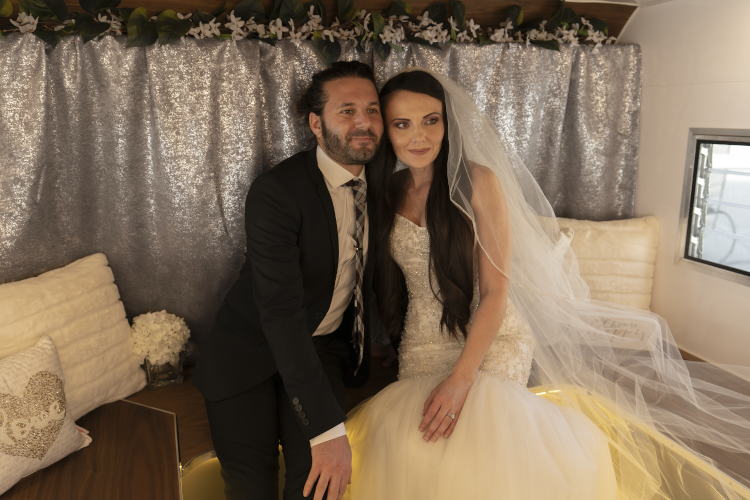 Custom!
We customize the decor and the photo overlay to match your day. You can be as specific as you want. Having a theme wedding with tablecloths your Aunt Sally made – we can match the backdrop to them
Talk of the Town!
There are a lot of photo booth options out there, but none of them are like Ms. Sadie Mae. If you want something that is totally unique , that will guarantee your guests are bowled over and leave them talking for years to come, then there is only one choice – Contact Erin to have Spitfire Snapshots at Your Wedding!