Your rehearsal dinner is meant to be a fun, relaxing get-together for your family and wedding party to celebrate you as a couple. This is a great opportunity for your families to get to know each other if they don't already. This also allows you and your fiancé to spend quality time with your close family and bridal party before your big day. To help keep things light and fun, we suggest playing a game. One of our favorites is Trivia. Jon owner of  Brainiac Trivia League offers Trivia for Rehearsal Dinners and other events, so we asked him to tell us more!
To get started, guests would divide into teams. This can be done by table, groom versus bride's side of the family and friends, guys against gals or whatever combination you prefer.
Then Jon hands out blank answer cards and will ask questions. Teams have 60 seconds to write down the answer and bring it up to him. During that time, Jon will play a song worth some bonus points for whoever knows the song and artist. He can also include Bonus questions that involve family feud style face-offs.
Some of our favorite topics for Rehearsal Dinners are (Jon can also make suggestions):
Bride and Groom Personal Facts
All About the Relationship
Marriage Related Questions
Jon keeps score so you and your guests can play and have fun. Trivia is a lighthearted way for guests to have fun and see who knows the couple best! It's also a great way to create conversations!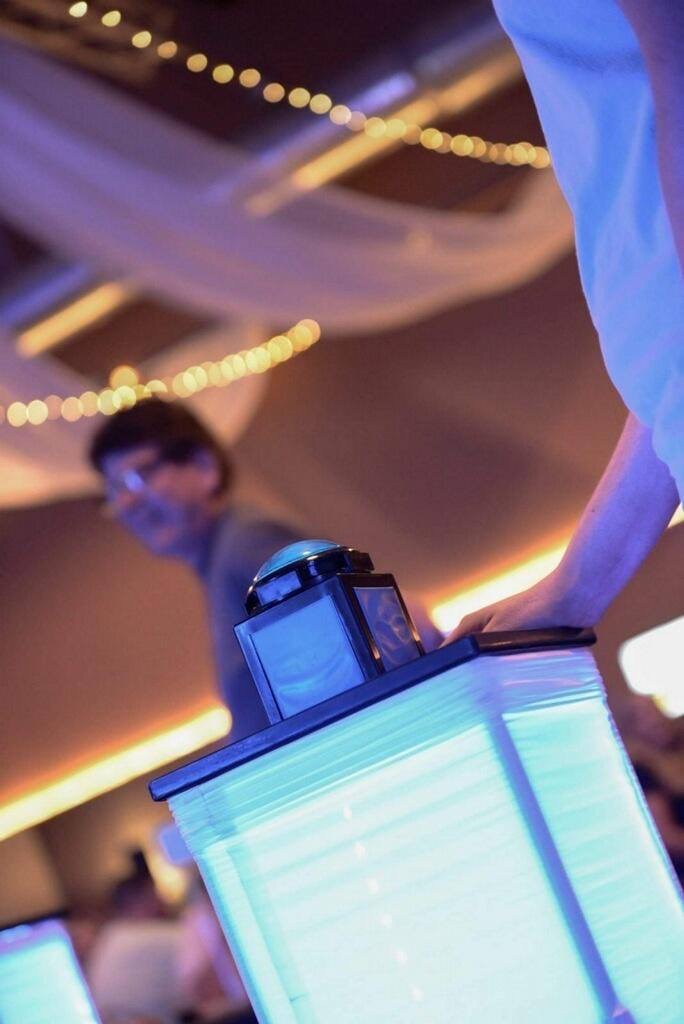 Interested in learning more about having Trivia at your Rehearsal Dinner or other events, contact Jon with Brainiac Trivia League. Jon is also the owner and DJ of  Music Tree Entertainment so if you need a DJ check him out!