Let's Talk Paper. If you read our blog "The Invitation Suite", then you know the wedding invitation is the core! If you haven't be sure to check it out! To give you the 411 on this important piece of paper, we chatted with Kim owner of paperkuts Studio to fill us in on all the little details of the wedding invitation.
Not only does the invitation set the tone, invitations are the clear indicator of what's to come. The Who? What? When When? Why?
First let's chat about the format of your invitation.
Most invites will have the same flow or structure of the content. (follow along with this perfect example).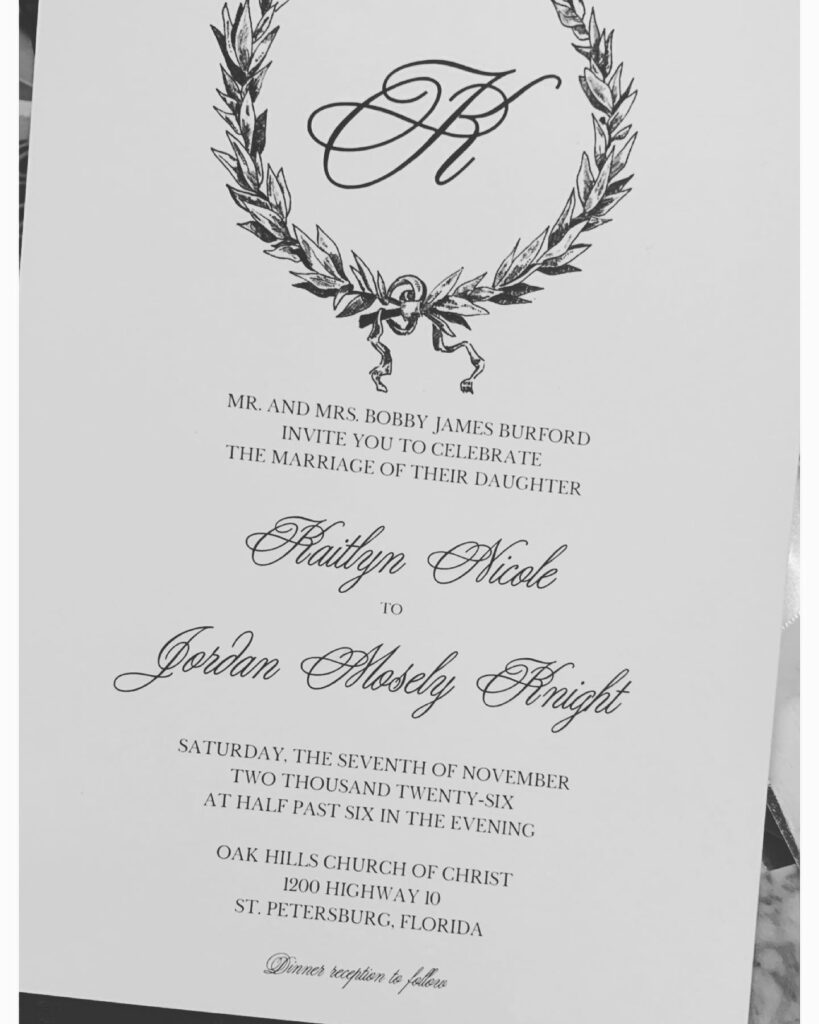 Who?
The HOST Line is commonly the first line… (follow along with the perfect example above). Often, the bride's parents.
What?
The REQUEST Line is next and is where you're 'extending the invitation' to join the celebration.
The 'What's Happening' is next and that's The EVENT Line.
Why?
The lucky couple's names follow, and it's referred to as the BRIDE/GROOM Line.
When & Where?
The DATE and YEAR Line will appear next, with The TIME Line right below. Spelled out, no abbreviations. As with the previous line, The LOCATION Line, ADDRESS, CITY and STATE Lines will be written in full.
Where's the PAR-TAY?
The RECEPTION Line concludes the content, informing guests of the location if it's off-site.
There is a meaning behind most everything involving invitations.
Next let's talk about the

invitation paper color.

Etiquette stated that the only acceptable choice for wedding invites was ecru or ivory. That was a long-standing 'rule'. Even now, if your nuptials are uber formal (black-tie), adhering to etiquette when choosing paper color is the top option. If your big day calls for a less formal vibe, choosing a different hue, along with ink color, can add flavor to your wedding.

Let's say it together. 'Your invitation sets the tone' for any event. What do you want to say?