S'mores Anyone!!! We love this campfire favorite and think it is a sweet addition to any wedding reception. A s'mores bar is one of our favorite wedding trends and guests love it too!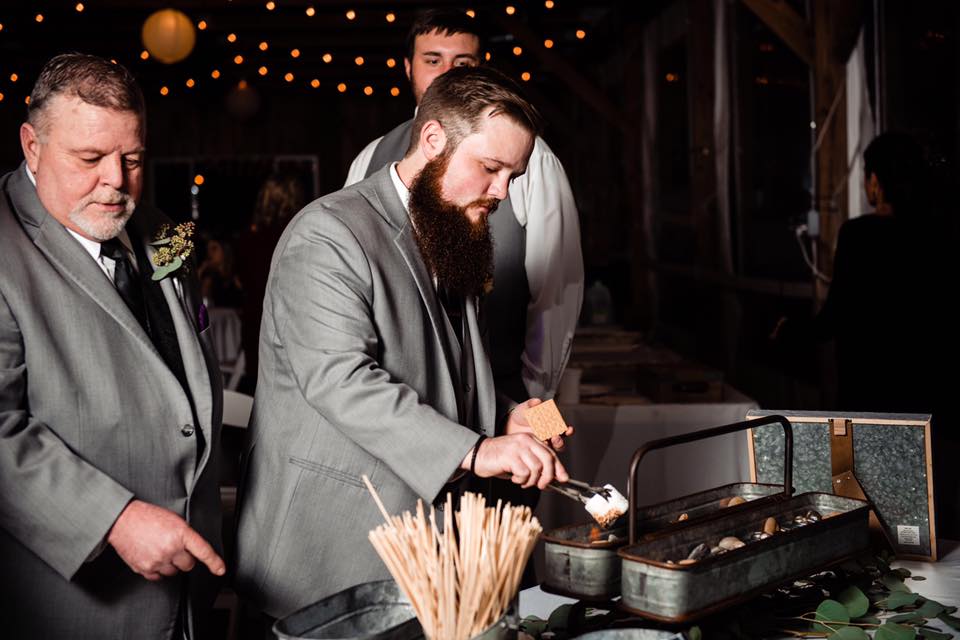 If your venue has an outdoor fire pit or an open flame suitable for roasting, set up the s'mores bar near there. No fire pit, no problem! Have your caterer set up a tabletop s'mores station using sterno fuel cans. Before you get your heart set on this yummy treat, make sure to check with your venue first to make sure they are ok with a s'mores bar using sterno fuel cans.
Work with your caterer to set up a spread of marshmallows, graham crackers and chocolate (consider a variety of flavors for each).
We adore this cute rustic wedding s'mores bar set up by Kathy's Sugar and Spice Catering!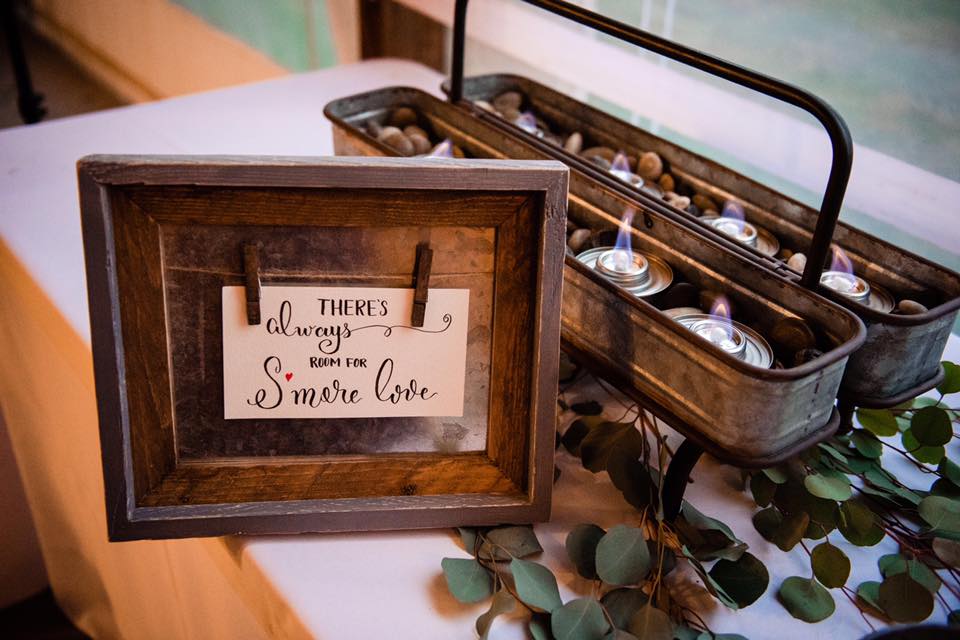 Love this cute sign! Be creative with the signage and definitely have fun with the puns!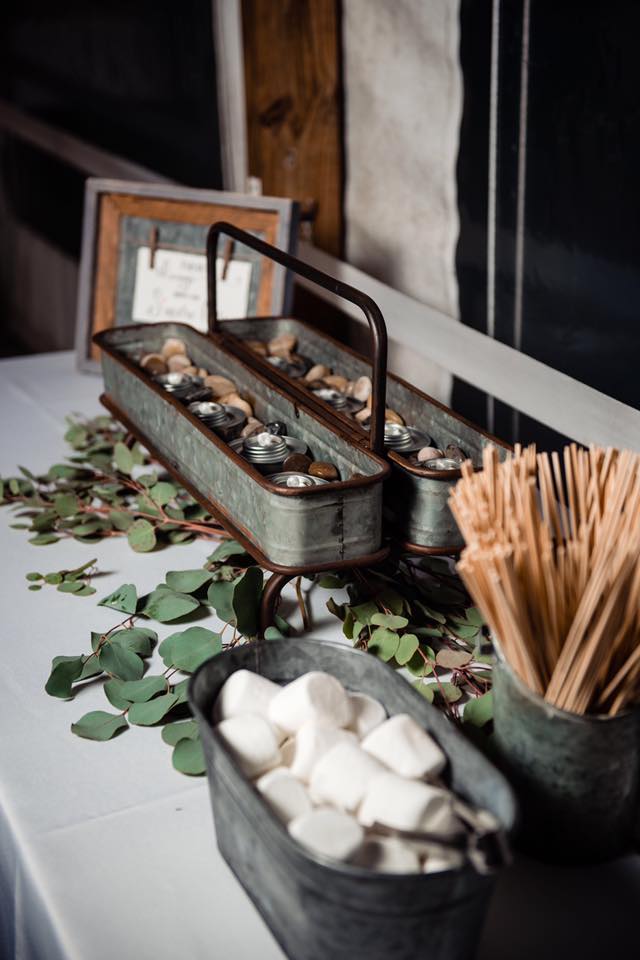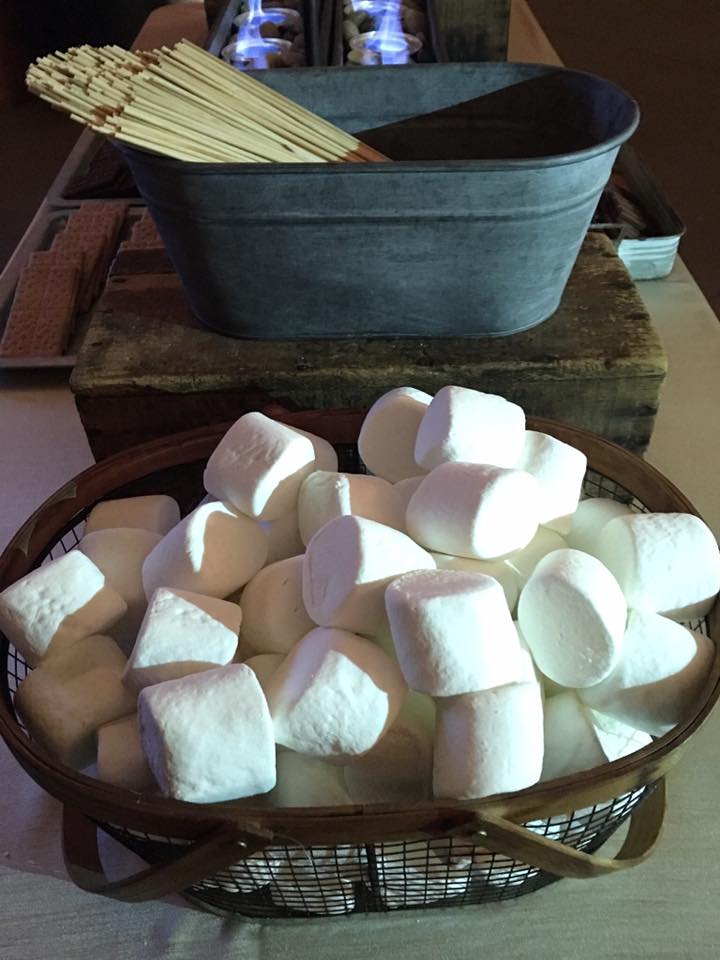 Choose containers to fit your style! These adorable metal tubs are perfect for this rustic wedding!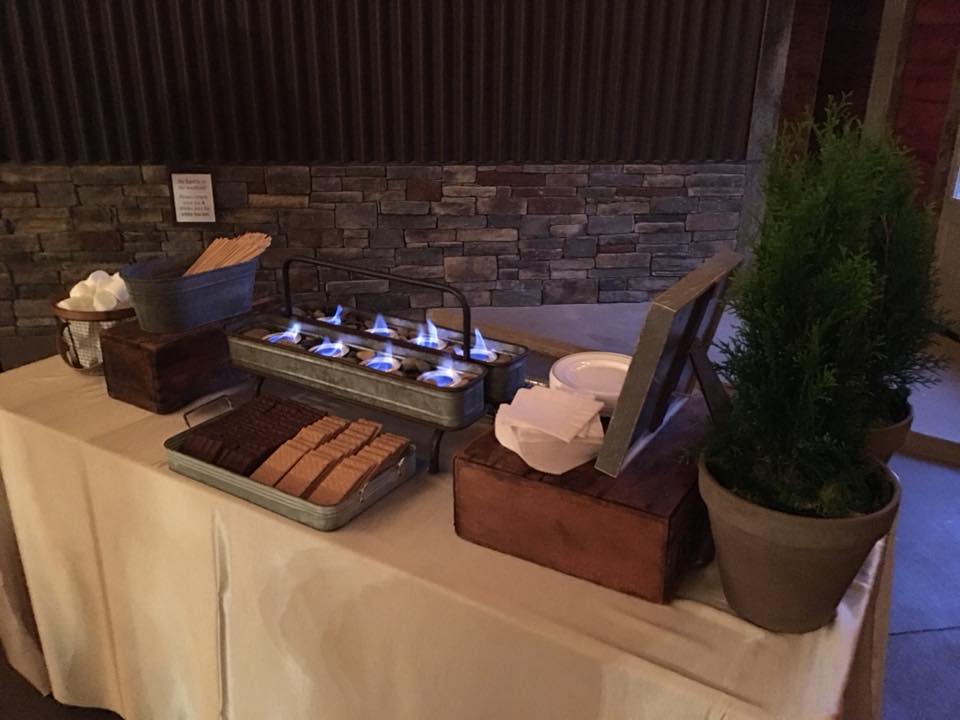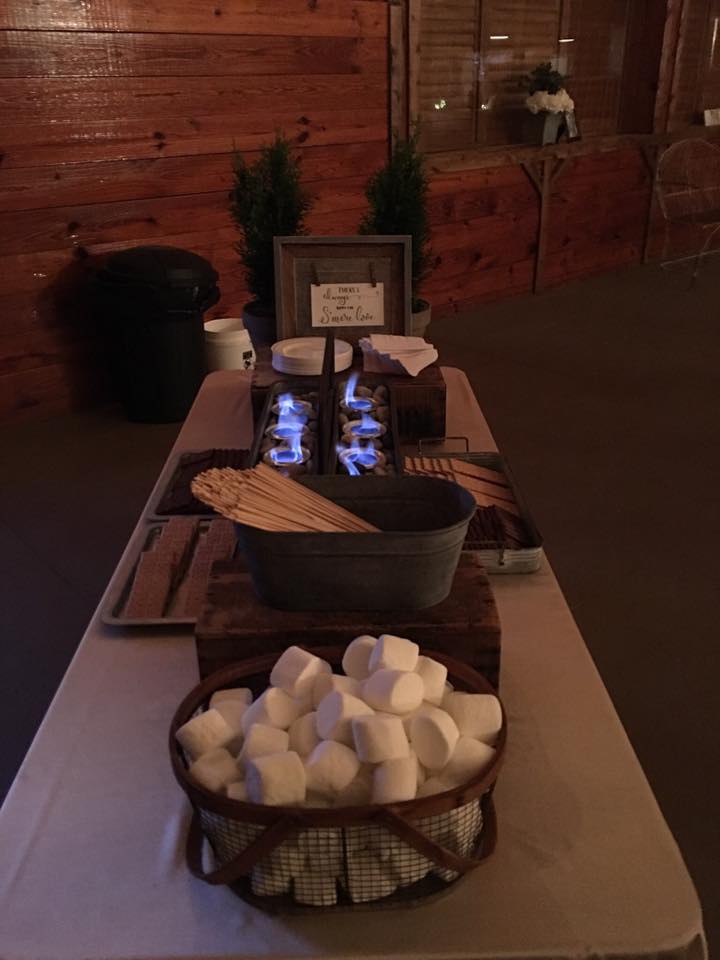 Be creative in how your S'more bar is displayed! Whether you're event is rustic, classic or elegant, have fun with the types of containers and signage you use!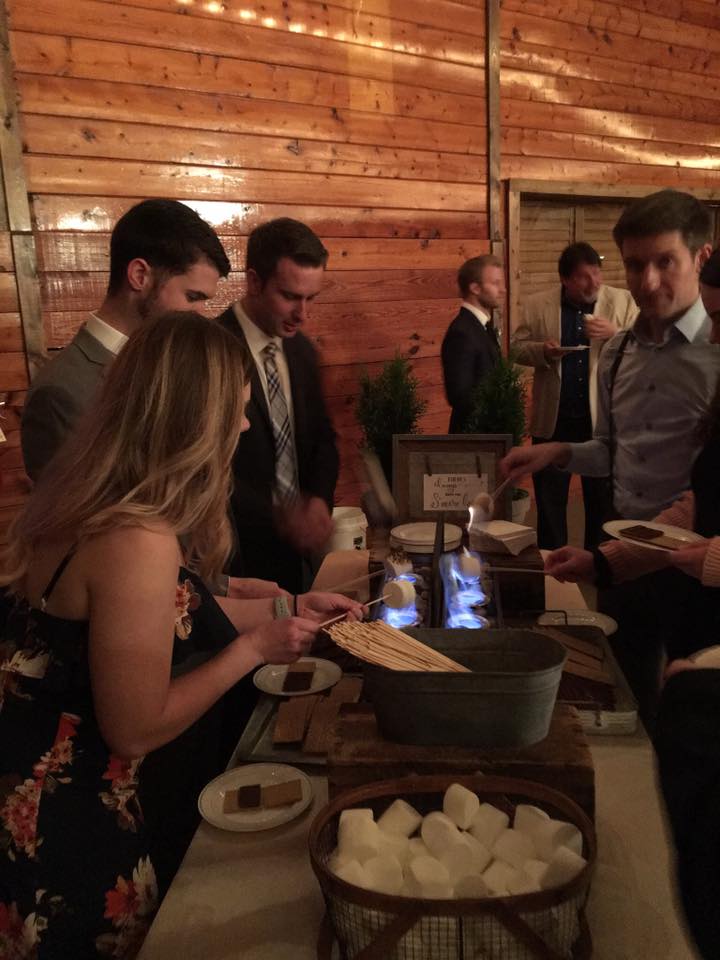 A S'mores bar will be a crowd pleaser for sure!  Just like at the campfire, guests will enjoy roasting their marshmallows to perfection!