There are good and bad things that come along with every wedding season. Here are our pros and cons of a winter wedding.
Pros
Off Season Pricing
Winter is an off season for weddings in most places so you may run into lower prices, especially for
venues.
This can be very helpful if you have a small wedding budget, but still want to get your dream venue. Certain other vendors may have special pricing as well with the off season. They may also have more availability during this time since it's not one of the busier wedding seasons.
Fanciness Potential
Something about winter just screams fancy! It would be easier and more comfortable to have a black tie wedding in the winter since it calls for long dresses and tuxes. Those will be way more uncomfortable to wear to a wedding in the hotter seasons.
Snow Photos
Some of the most beautiful wedding photos that you could ever have are snow photos! There is something about it that is just magical! You may be cold at the time of taking them, but we guarantee they will come out absolutely stunning! This is something you are only going to have the chance at in the winter months.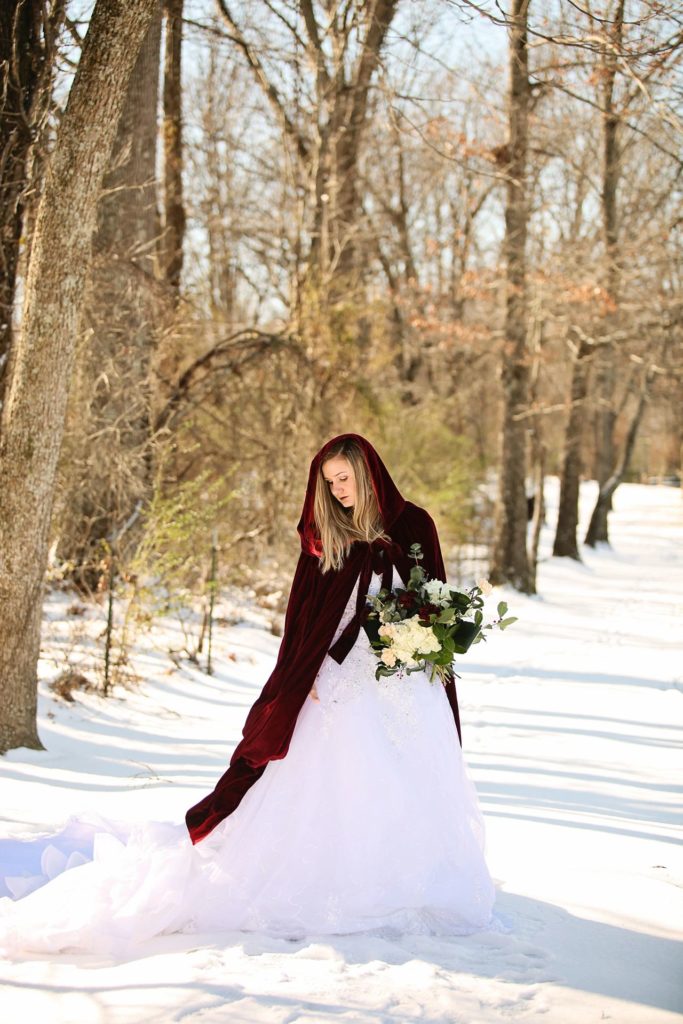 Fashion
There are a few really beautiful and fun winter fashions that you can incorporate into your wedding during this season. You or your bridal party could wear fur cuffs, shawls, or capes to help you stay warm in the cold! You could also rock some cute fuzzy slippers while you are getting ready!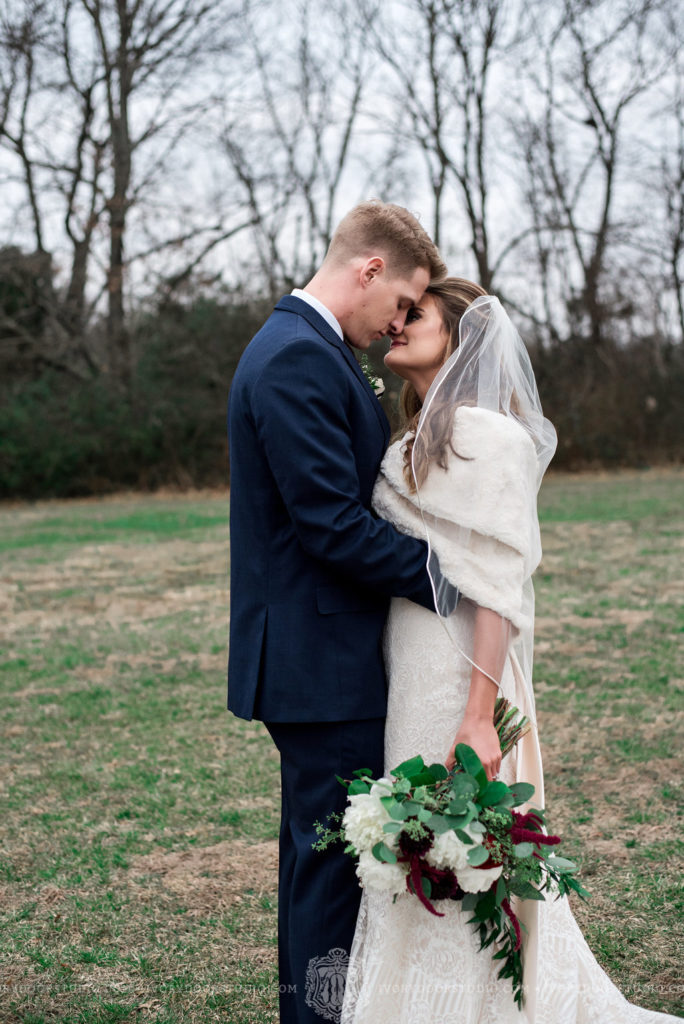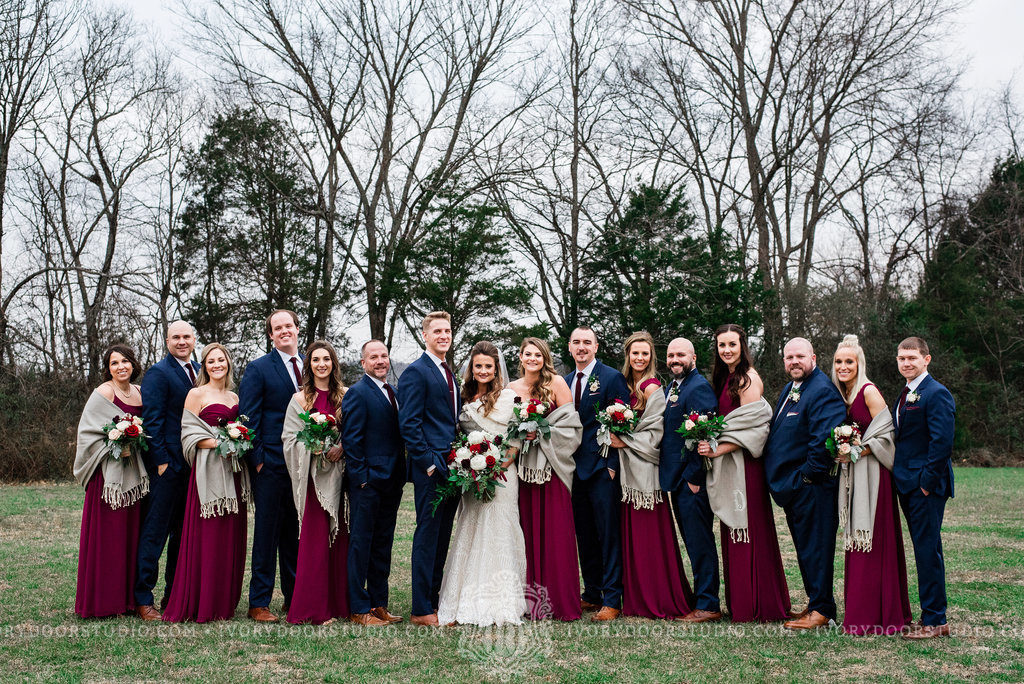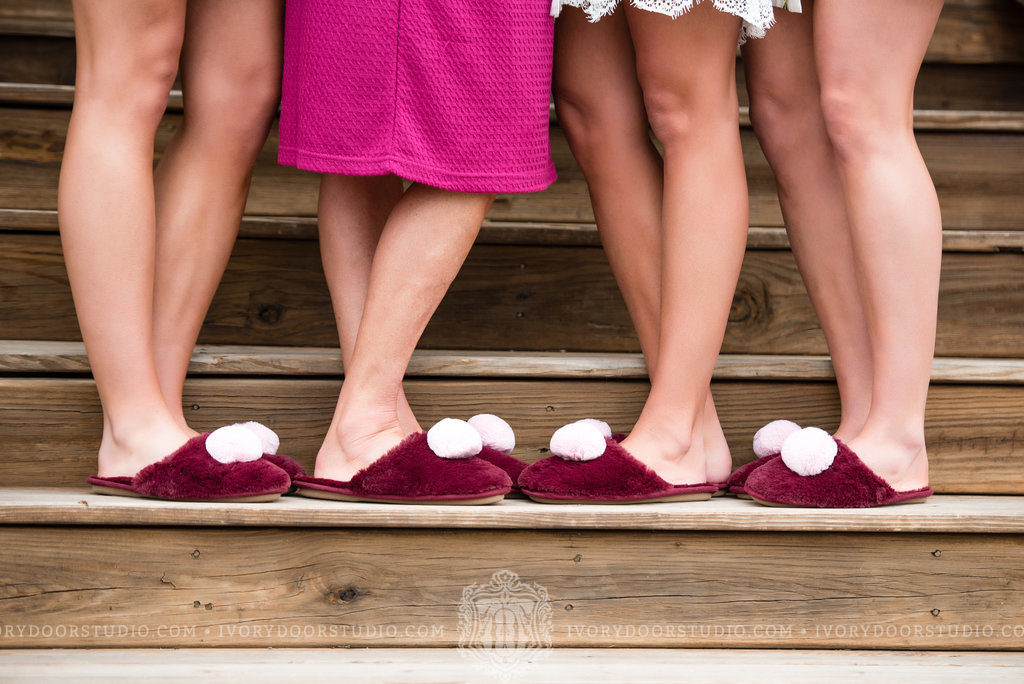 Photo by Ivory Door Studio
Cons
Weather
While the winter weather can be a pro to some, it may also be a con for different reasons. Snow is beautiful for photos, but it can cause a lot of trouble for travel for guests and vendors. (especially in Tennessee where everyone freaks out over it!) If it's really cold it may cause some of your guests to not want to get out in it as well.
Busy Holidays
Winter tends to be a busier season for people because of the holidays so this could effect your guest list. Many people are traveling during this time and may not be able to make it.
Limited Florals
There may be certain florals that will be difficult to get for a winter wedding which could serve as an issue for your vision. But if you can be flexible, your florist can help you choose some gorgeous options to rock your winter wedding!
Although there are some things to consider when choosing to have a winter wedding, these seasonal weddings have a certain elegance and classiness of their own! Did you have a winter wedding? Or are you planning one? Do you have a favorite (or least favorite!) winter wedding trend? We'd love to hear about it in the comments below!