Wearing a veil isn't for every bride, especially a more non-traditional one. A flower crown or fresh flowers can be a beautiful alternative for your headwear!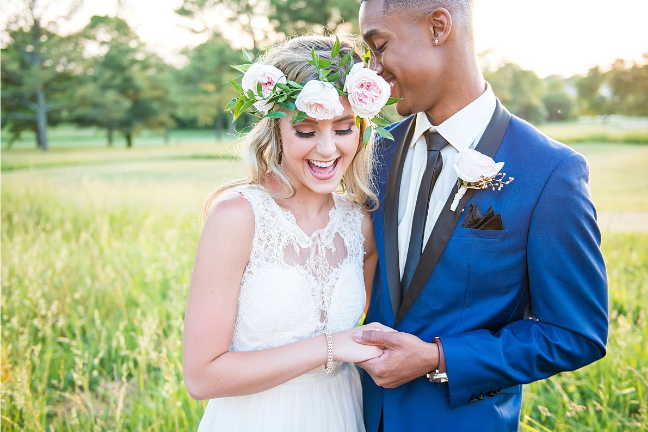 There are so many options with using flowers for your wedding headwear. You could use large flowers, small buds, just greenery or a combination of it all!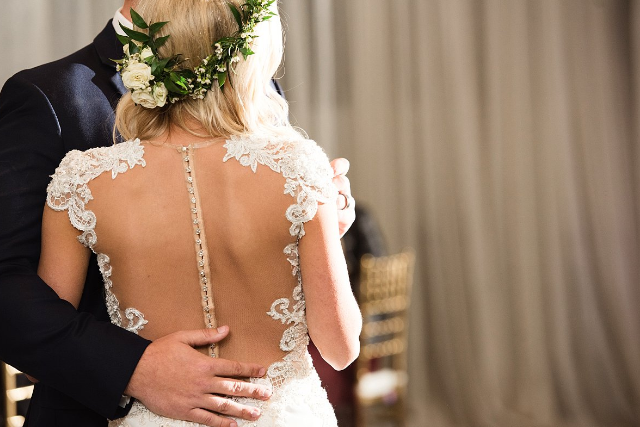 And if you don't want to wear a full crown of flowers you can always just add a few to your hairstyle.
Flower crowns can work with any wedding theme, but they are especially perfect for a bohemian style.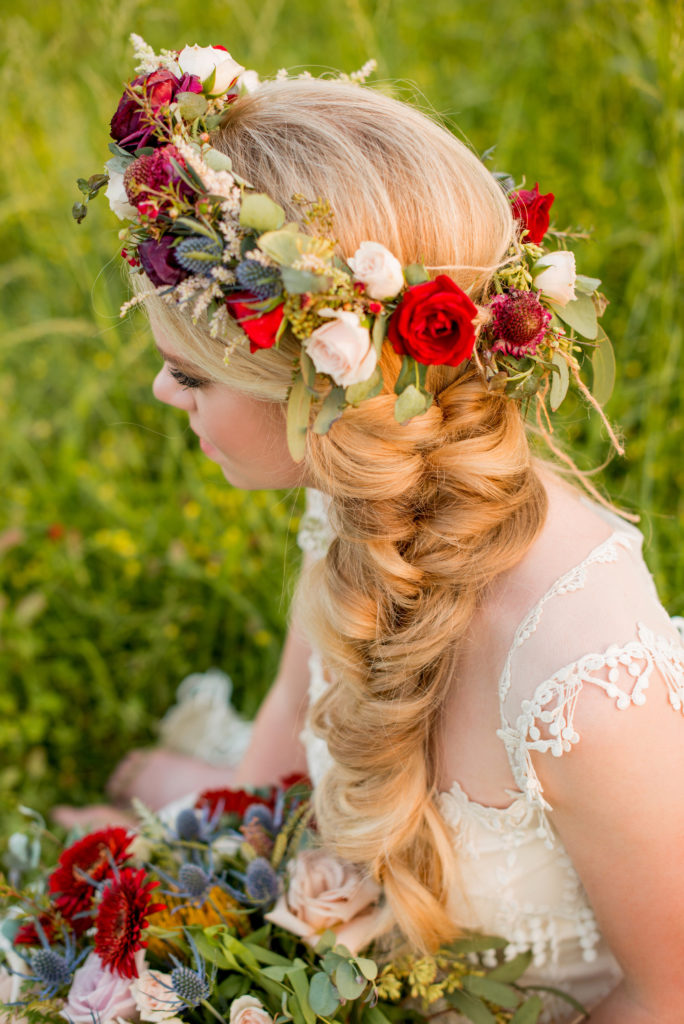 Flower crowns are a great way to add a pop of color to your wedding style. Neutral colored flower crowns are beautiful and classic as well!
Flower crowns are also a great way to connect your style with your bridesmaids. Doing the same or similar flowers can really complete the look.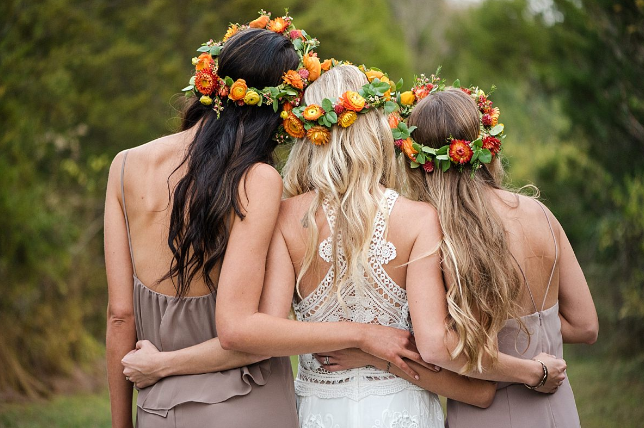 A flower crown is a great alternative for any bride who doesn't want to fool with a veil which can be uncomfortable and hard to manage throughout your big day.
Whatever headwear style that you choose for your big day will be absolutely beautiful and perfect for YOU!