If you are looking for a gorgeous venue with a blank slate, natural lighting, and a ton of character and history in East Nashville, Wilburn Street Studio is your place. Wilburn Street Studio offers both indoor and outdoor options for your event. Dreaming of an outdoor ceremony or reception but scared of the weather, Wilburn Street Studio offers a gorgeous outdoor space and a beautiful Plan B inside just in case. We are so excited to welcome Wilburn Street Studio to Happily Connected. We asked Emory to tell us more about this awesome space!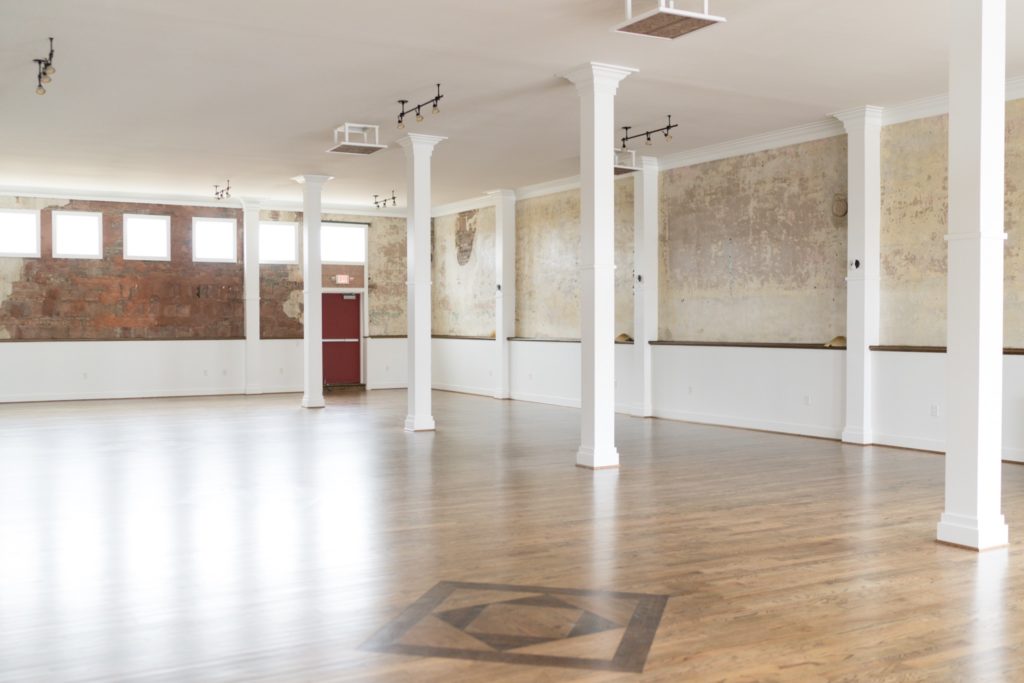 Tell us all about Wilburn Street Studio?
Wilburn Street Studio is a beautiful, 3800 square foot flexible rental space + 2500 square foot private outdoor space in East Nashville's historic Cleveland Park. It is a blank canvas awaiting your decorating touch. The studio is filled with gorgeous, natural light, and we have the most beautiful walls in Nashville. The space is excellent for corporate and social events, weddings, rehearsal dinners, and photoshoots.
How did you get started in weddings?
We did a big open house in May to celebrate the opening of Wilburn Street to kick things off. Then, through word of mouth and our owner, Cherylann Stephens, introducing people to the space, we started booking weddings.
What are your strengths compared to other wedding venues?
Wilburn Street offers so much in the space for just one, overall price. no added fees. Our space is indoor and outdoor, which brides love. Ample parking, catering prep space, bar and lounge furniture are all included. Brides also love how interesting the space is without tons of decorations. It has personality and character.
What attracts couples to book Wilburn Street Studio?
Everyone loves the look and feel of Wilburn Street Studio, it's simple yet intriguing. It has a minimalistic and historic vibe that couples are drawn too, and couples can so easily picture themselves in the space. The natural lighting is also beautiful, so photos always turn out beautifully.
What's the philosophy behind the venue?
Wilburn Street Studio was originally built in 1914 and was a drug store, doctor's office, barber shop, grocery store, and moving picture theatre all under one roof. Two years ago, it was repurposed into AMAX's Talent Agency's office space with the event space next door. The walls have never seen a drill and remain the same since 1914. The character of the space reverberates off the walls and throughout the building
Is there anything else you'd like to share about Wilburn Street Studio?
We have the best walls in Nashville and the most beautiful natural light.