Have you heard about Nashville's hottest wedding band The Music City Sound? They are made up of many very talented members and we want to introduce all of them to you!
Robin Raynelle (Lead Vocals)
Robin Raynelle is a singer, songwriter, actress, dancer and choreographer from Nashville, TN. By the age of 9, she was already booking commercials, professional vocal session work, and musical theatre shows. At 12, she made her first national television appearance on "Showtime at the Apollo" which was hosted by Steve Harvey at the time. Some of her other television performances include "Good Morning America"," Jay Leno", "The Academy Country Music Awards", and "Today in Nashville". Robin has toured for numerous years as a singer-songwriter, dancer, and choreographer playing all over the United States, Europe, and Africa with artist such as Tamia, Laura Bell Bundy, Rick Ross, Yo Gotti, Cowboy Troy and numerous others.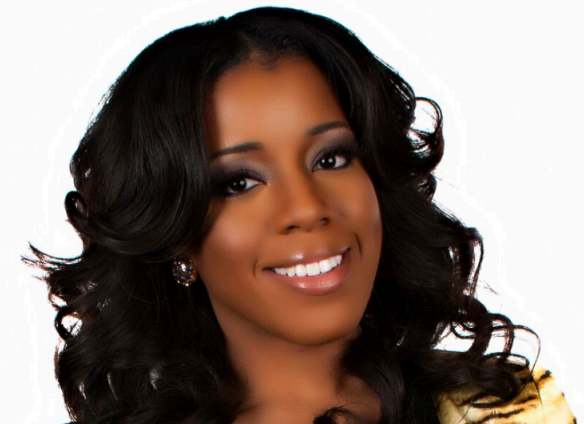 Katie Colosimo (Lead Vocals)
Hailing from the steel city of Pittsburgh, Katie Colosimo is a powerhouse vocalist who infuses soul and passion into every performance. Since moving to Nashville in 2012, Katie has logged more than 2,000 hours in the recording studio and on stage entertaining audiences large and small. After an appearance on the hit show, The Voice, Katie joined The Music City Sound family in 2016 and has loved every minute!
"What I enjoy most about performing with The Music City Sound is being part of a supremely talented team that absolutely loves what they do and treats every client as family."
– Katie Colosimo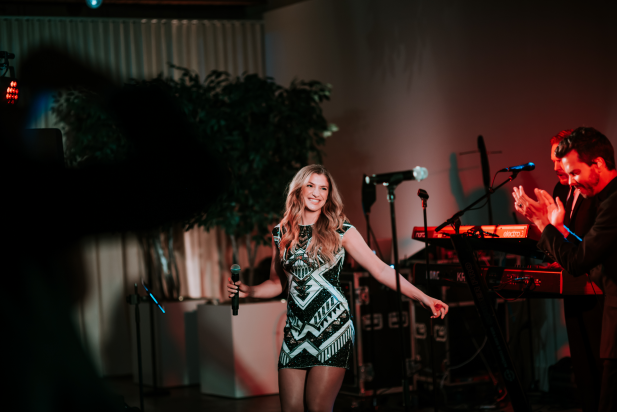 Kendall Grubb (Lead Vocals)
Carolina girl, Kendall Grubb, is one of the founding members of the Music City Sound. She moved to Nashville in 2003 to study music at Belmont University and since then she's share the stage with artists such as Brad Paisley, Taylor Swift and Gloria Gaynor. Her favorite part of being on stage is that she gets to play a small role in helping an event come to life. "It's all about the crowd," she says and "being able to connect with them through the music they love, can make the difference between a good night and a great night!"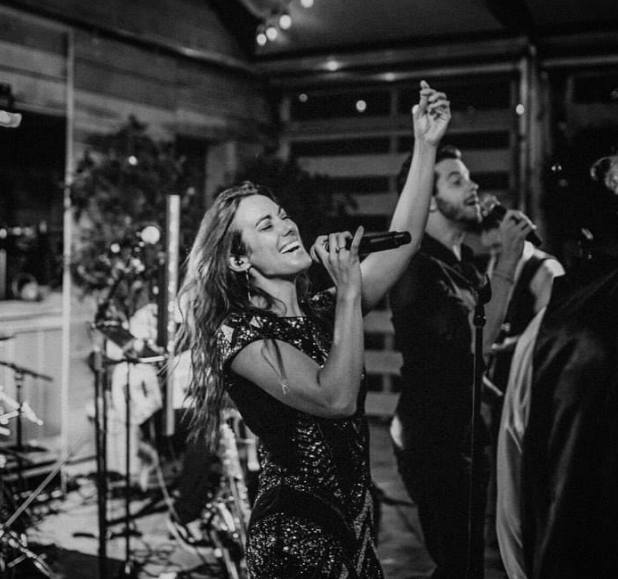 Adam Smith (Lead Vocals)
From an early age, Adam's entire life has revolved around music. Watching his grandmother teach voice lessons, his parents singing on various stages, and joining the whole Smith clan around the piano at family gatherings, this early exposure has blossomed into a career that has seen Adam performing for audiences the world over. Starting out on musical theater stages in his youth, then picking up the trumpet, which in kind led him not only to awards as a young vocalist, but also being named a Top 10 High School Trumpeter in the State of Michigan (2002). Attending College as a Opera Theater/Jazz Trumpet major at Grand Valley State University then as a Commercial Voice Major at Belmont University ushered Adam into the Nashville touring scene. It was this position where he truly cut his teeth, with production house Matt Davenport Productions, performing at Amusement parks, theaters, and recording studios in every corner of the country. Following his tenure with MDP he began performing with several major label country artists including song-writing phenom Krystal Keith and Grammy award winner Pam Tillis, as well as five years performing with the Award-Winning B.B. King All-Star Band and Rolling Stone Rock Room House Band aboard Holland-America Line's World Cruises. From exciting arena performances to intimate evenings on small stages, all of these experiences have prepared Adam to lead your next party into stratospheric fun, with the kind of sophistication and class that only a true professional can bring.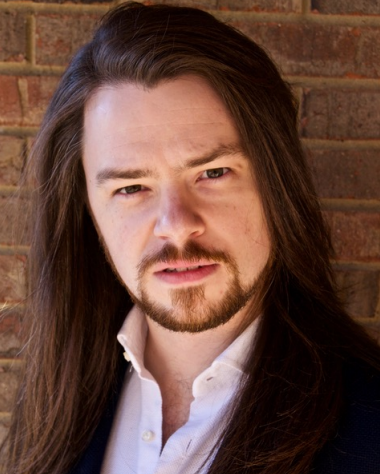 Matt Heller (Drums)
Matt Heller is a Nashville based drummer originally from Tifton, Ga. He is currently with Americana artist Shannon LaBrie, private events band The Music City Sound, piano man Jonny Gowow, Pop Singer Katie Colosimo and Blues/ Americana artist Skylar Gregg. Matt also has his own original project MCM. As a member of the Blues/Rock band Blackbird, Matt received the Key to the City of Tifton, Ga, as well as a feature on the first episode of FOX's 'Next Great American Band.' He has also performed and toured with groups including but not limited to: Great Barrier Reefs (Fusion), Resident (Hard Rock), Justin Chain (Country), Andrew Velez Band (Party Band), Betsey Long (Pop), and Bellwether (Jazz). In addition to live work, Matt also does recording sessions either at studios around Nashville or in his own recording studio "House of Heller." He has recorded on records by artists such as: Blackbird, Jonny Gowow, September Hase, Shannon LaBrie, Resident, Great Barrier Reefs, Greg Owens, Matt Lund, Brooks Dixon, Skylar Gregg, Trey Russell, Rescued Souls, Sarah Martin, Justine Blazer, Patrick Atwater Quartet, Taylor Lonardo, Mark Ellis, Dagger Media and many more. Matt is experienced and feels comfortable in many different genres and situations. As a graduate of Middle Tennessee State University, he studied with notable instructors such as Tom Giampetro, Derrek Phillips, and Lalo Davila. Matt has also studied with drummers Gary Chumney, Ryan Brown, Wes Little, and Dave Weckl.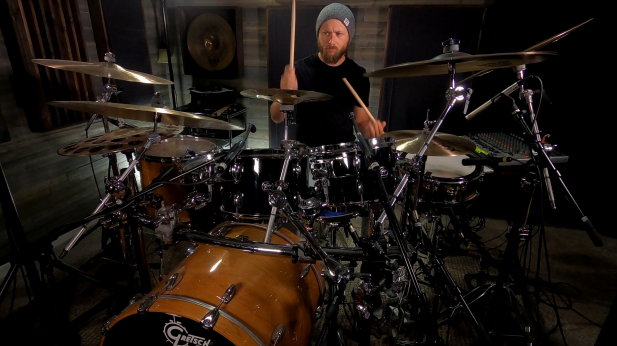 Patrick Atwater (Bass)
Bassist Patrick Atwater began his musical journey at a young age. Here is the story of how it all began. Growing up in Atlanta, GA in the 1990s, It was hard to avoid the familiar sounds of Garth Brooks' "Friends in Low Places". With that and other iconic 1990s hits fresh in the young Patrick's ears, he once asked his mother, "Mom, how many years of college does it take to become a country music star?" to which his mother keenly replied, "at least four!" Although the young want-to-be country star's ambitions were never realized, Patrick's life would be centered around music from that point forward. And yes he did pursue "at least four" years of college in music and earned a Bachelor of music from the University of Northern Colorado in 2014, and a Master of Music from Middle Tennessee State University in 2017. In addition to country music, Patrick grew up absorbing as many different kinds of music as possible and cites artists as diverse as Michael Jackson, The Beatles, Led Zeppelin, Miles Davis, & Cannonball Adderley as early music influences.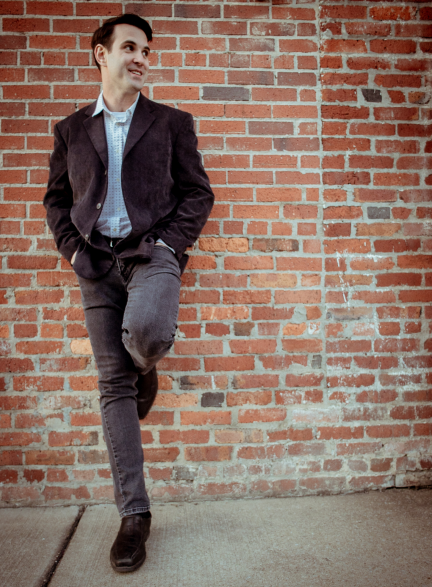 Sam Farkas (Guitar)
"Sam Farkas a guitar player, improvisor, and educator in Nashville, TN. Performing with the Music City Sound allows him to create special music moments with his friends, and share those moments as many people as possible. When he's not playing guitar, he spends his time reading, hiking, and traveling."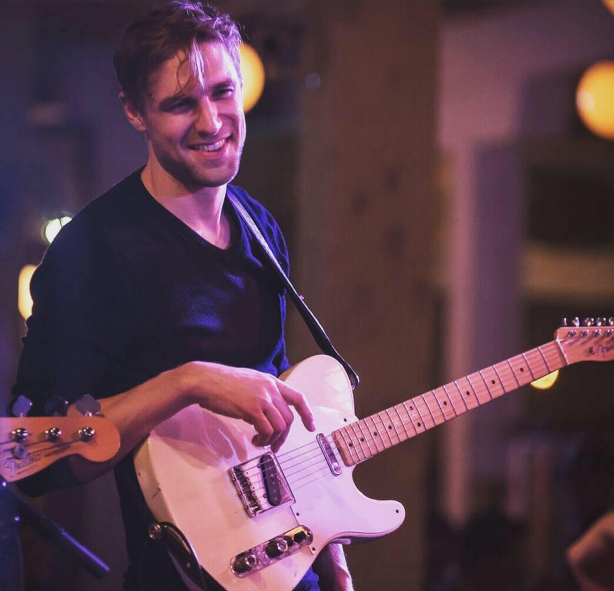 Alex Root-Roach (Audio Engineer)
"Alex Root-Roatch is the Music City Sound's audio engineer. He moved here in early 2017 for an internship at Blackbird Studios, during which he also started freelancing in the downtown Nashville scene. After his internship he landed a job at VER Tour Sound (now PRG) building touring audio systems for acts like Stevie Wonder, OneRepublic, and Twenty One Pilots, along with other large scale events and conferences. In mid-2019, he left VER to pursue sole proprietorship, and now owns and operates Sound Roots Productions, a company that provides audio engineers for venues and live events. He began manning the sound board for MCS in early 2018, and since then has enjoyed countless escapades throughout the country with them. Alex loves how weddings always keep him on his toes; from having a different venue every show to adapting to schedule changes throughout the night, every gig is a new adventure! Thankfully working with an all-star team of musicians makes it fun and easy for him to dial in a mix that gets guests jumpin' and jivin' on the dance floor."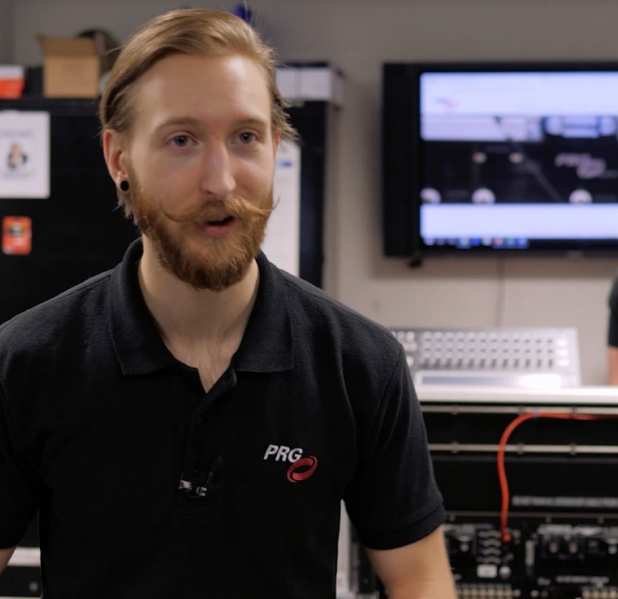 C.T. and Will 
Let's face it…picking the right band for your wedding or party is a difficult decision. We know you put a lot of faith in your entertainment choice. Often these are people you have never met, and it's likely that you've never seen them perform live before. This is one of the BIGGEST nights of your life, and choosing the right entertainment is one of the most important aspects of a killer party. But no pressure, right? not to worry…we've got you!
HERE'S A LITTLE ABOUT WHO WE ARE AND WHERE WE CAME FROM…
Our group, The Music City Sound, was started back in 2015 by myself (C.T. Blackmore) and my great friend, now business partner, Will Elliott. Will (Nashville native) and myself (St. Louis born and Nashville resident of almost 18 years) started playing in bands in Nashville together around 2007. Through these gigs, we eventually landed a wonderful touring opportunity with country artist Jerrod Niemann. Believe it or not, Will and I are both horn players at heart. I received a degree in Saxophone Commercial Music Performance from Belmont University, and Will has a Masters and Bachelors of Music, with his main instrument being trombone. So yeah, you could say we are band nerds…but don't… When Jerrod hired us to head out on the road, our main gig was filling out his horn section…but eventually, Will transitioned into the keyboard position while I began playing guitar and singing background vocals. You've gotta wear a lot of hats to make it in Music City. We toured with Jerrod for a few years and played between 150 – 200 shows a year on some pretty MASSIVE tours. Needless to say, we got to know each other pretty well. This tour gave Will and I countless opportunities to become masters of our craft, as well as learn a great deal about the music industry. Through the opportunities with Jerrod, Will and I now have the great privilege of saying that we've shared the stage with legends such as Keith Urban, Miranda Lambert, Aretha Franklin…and so many more incredible performers. But long story short, when you live on the road with these brilliant minds and performers, you have the opportunity to learn so much about all the gears it takes to run this massive music industry machine…and we were sponges to it all. Eventually, Will and I began to have the itch to take a stab at it. Plus, the road is hard…no doubt about it, and we both were missing home. I had recently gotten married and was wanting to be home a good bit more, and Will wanted to start building some of his own roots here in Nashville. So in 2015, Jerrod gave us his blessing, and we started brainstorming on how to create our own group. "The Music City Sound" is a name I bounced off of Will 15,000 feet in the air when we were flying from gig to gig, and it was the one that clicked. Nashville truly is "Music City". It's history and influence on the entertainment industry is undeniable, and today, with it growing at such an incredible rate, our town is booming with some of the most incredible, diverse, and influential music within mainstream music today. Our desire is to encompass all of that magic in what we do. We want to give audiences the best from the 70's to today, and with Nashville holding it down in the unique way that it does, there's really no better name for what we do! We've been on this journey ever since and have poured everything into this business venture…and we're proud of what we've become. Our standards are high, and being from Nashville, our expectations from our musicians and singers are equally as high. When you hear our band, we want you to experience all of which Nashville and it's musical diversity has to offer. Yeah, we can play some T-Swift, but we can also rock some Stevie Wonder and then head straight into a little Bruno, sprinkled with some Beyonce…and followed up with some Tina Turner. The versatility and performance quality of our guys and gals will pack the dance floor. Yes, we take this all quite seriously. For most of our members, this is our full time job… our livelihood. All frills aside…this is our passion, and we honor the privilege of getting to play music for a living. When it comes to business, we believe transparency is key, and when you get to know Will and I, we want nothing more than our clients to trust us…to trust the work we do and the level of professionalism we put behind it. It truly means the world to us that you would consider hiring us for your event. We want to do it right.