The Drinking Well is a mobile bar concierge that strives to provide a creative and professional service. Not only do they bring experience, they create one tailored just for you. The mission of the Drinking Well Mixology Team is to make sure you always Drink Well.
Keep reading to meet the Drinking Well Bar, the Well and the Mixology Team behind it!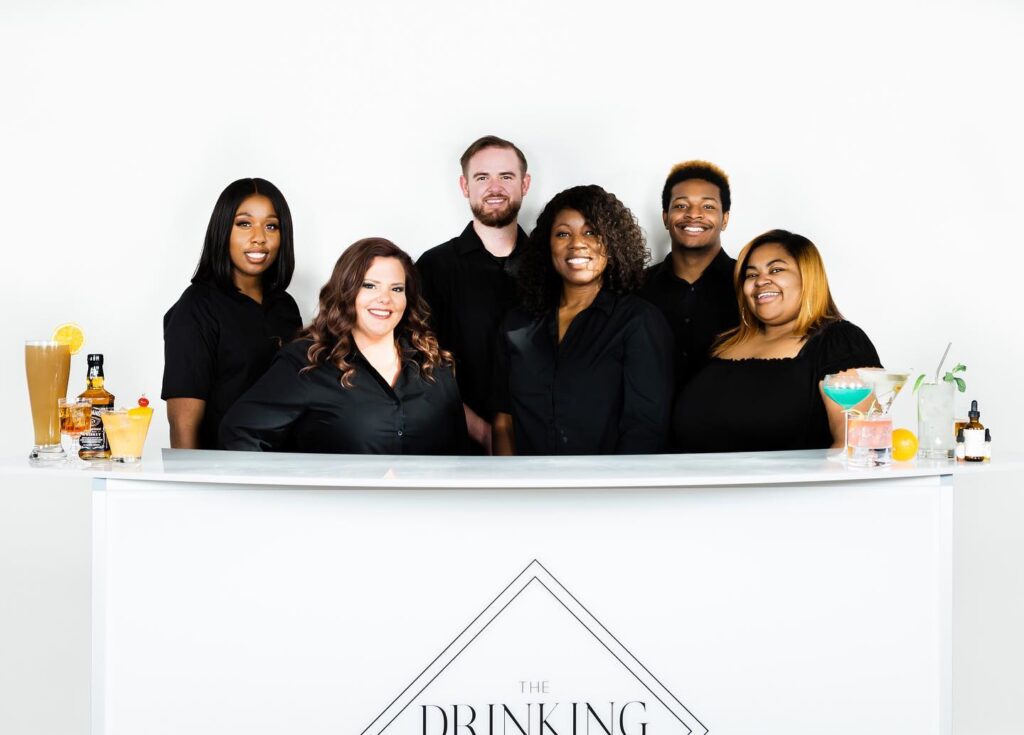 MEET KIA, CO-OWNER & MIXOLOGIST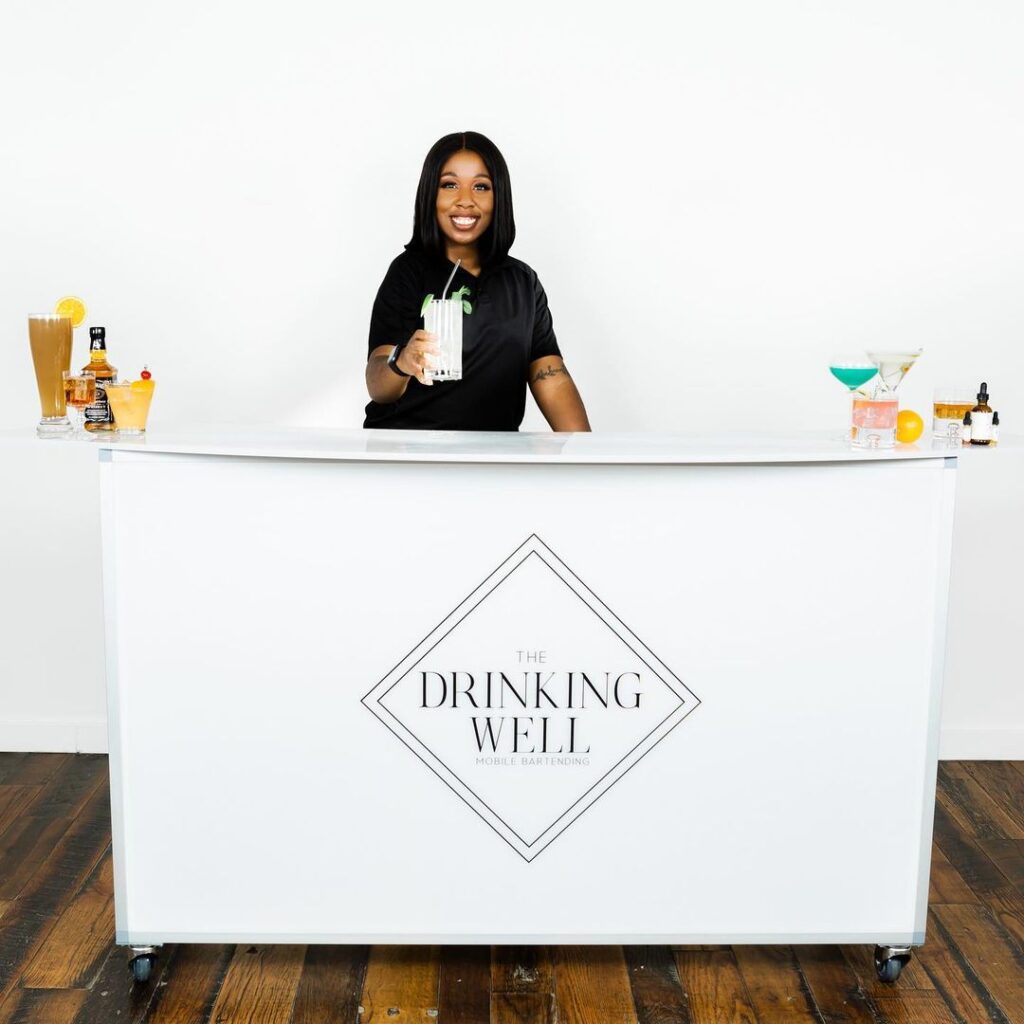 Kia is the ½ of the mother and daughter duo behind the Drinking Well. Starting their business in 2020, she is no stranger to the bartending realm. She has bartended at various events including the CMA fest and other hot spots in Nashville. A Nashville native, Kia knew it was a no brainer to plant roots in her hometown.
What started The Drinking Well? Well, Kia's love of people and creating, of course! By day, you can find Kia immersed in technology but by night, you can find Kia, cocktail in hand, trying new things. She wanted to bring a fresh perspective on the bar experience. Using her business and sales experience to create a customer centric model of bartending.
Kia's approach: What's better than good cocktails and a newfound best friend?
MEET DENISE, CO-OWNER & MIXOLOGIST
Denise is the other ½ of the mother and daughter duo! Denise began bartending about 5 years ago as a way to supplement her income as an educator. What began as a pastime, quickly turned into a love for unique and memorable experiences. Her infectious smile and gift of gab brings her clients back for more! Also a Nashville native, she knew that her passion for people would be perfect in her hometown.
MEET KRISTINA, MIXOLOGIST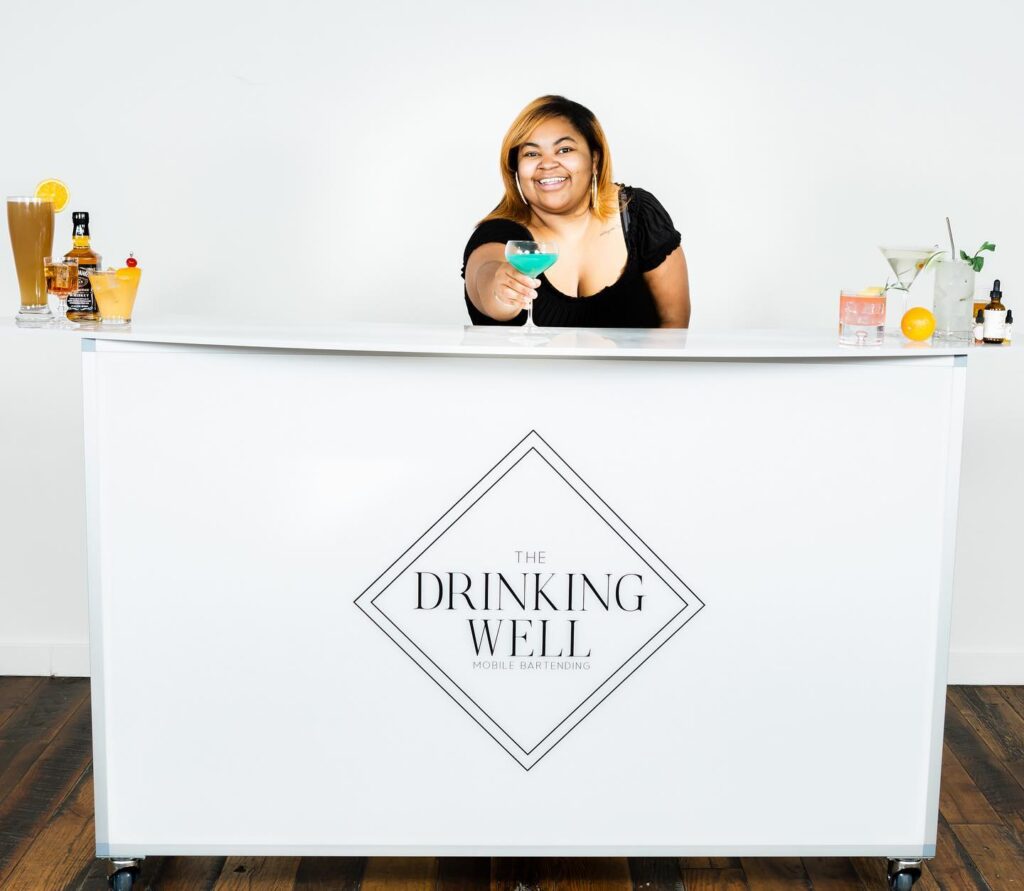 Kristina is a Nashville native, and has been working in the service industry for nine years and bartending for five years. She thoroughly enjoys the Nashville scene and meeting new people. An avid Jack Daniels advocate, she still enjoys a well made margarita. When she isn't bartending, she is doing homework or hanging with friends! (She can relate with you on any level!) Kristina is excited to bring her talents from the industry to The Drinking Well team.
MEET MICAH, MIXOLOGIST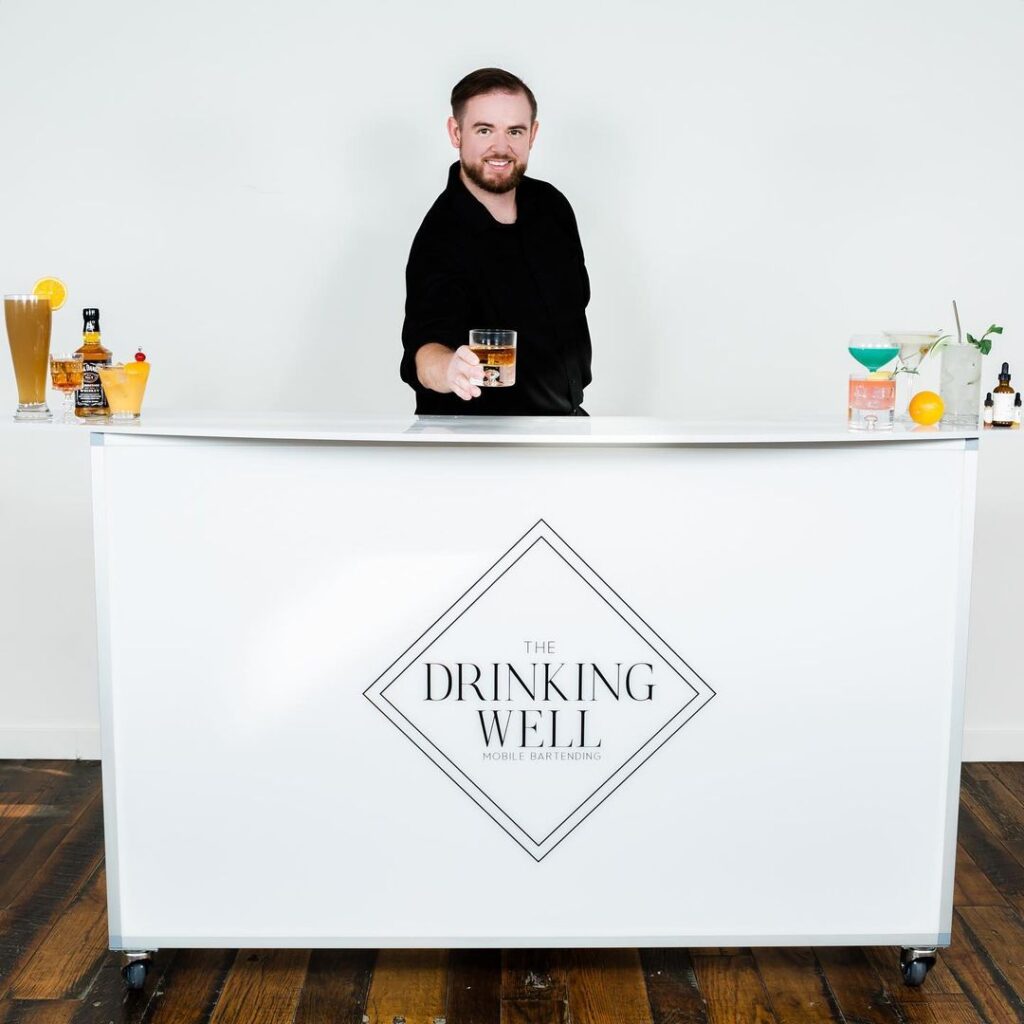 Micah is a fun, friendly, and professional member of our team. He's a nerd for many things, from D&D to woodworking, drumming, and cocktails, there's never a lack of conversation with him around. He's as comfortable in jeans and a t shirt as he is in a suit and tie, so no matter the event, he's prepared.
Micah's a native Tennessean but has lived all over and he's been in the service industry for over 10 years. He's worked everywhere from kitchens in fast food, to the dining room of a Relais & Châteaux restaurant. He's worked at Canlis in Seattle, Jeff Ruby's, Merchants, and Barcelona Wine Bar here in Nashville, and he's picked things up from every one of them, culminating in a well-rounded, "Jack-of-all-trades" bartender.
MEET JONATHAN, MIXOLOGIST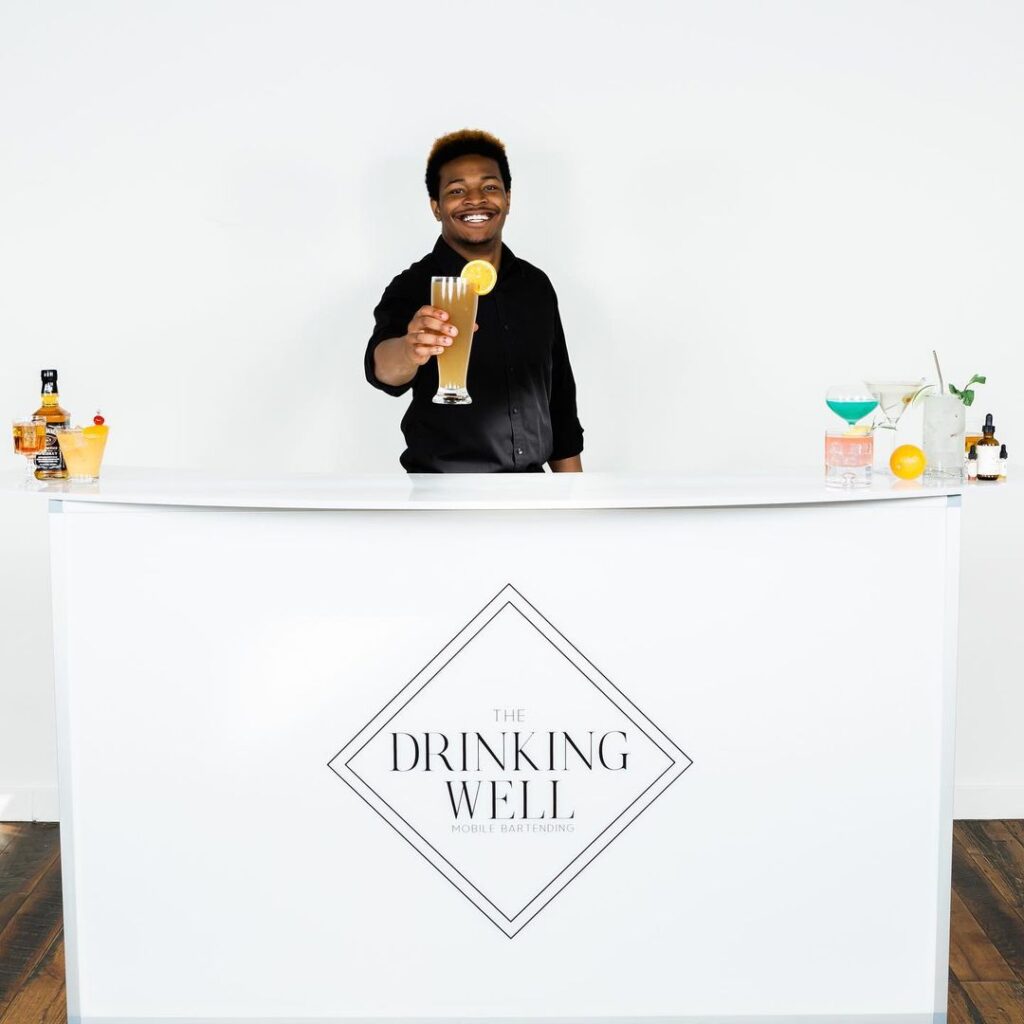 Born and raised in the rapidly growing city of Nashville, Jonathan was able to meet some of the sharpest minds and develop relationships with some of the most brilliant drink makers. While getting his degree, he met and married a young bartender named Diamond who inspired him to expand on his creativity in the world of mixology. From there, he went on to grow and develop cocktails for thousands of outstanding people serving at a buzzing pub in one of the most popular areas in town. There, he honed his craft and decided to bring his experience and love for drink-making and hospitality to The Drinking Well.
MEET DIAMOND, MIXOLOGIST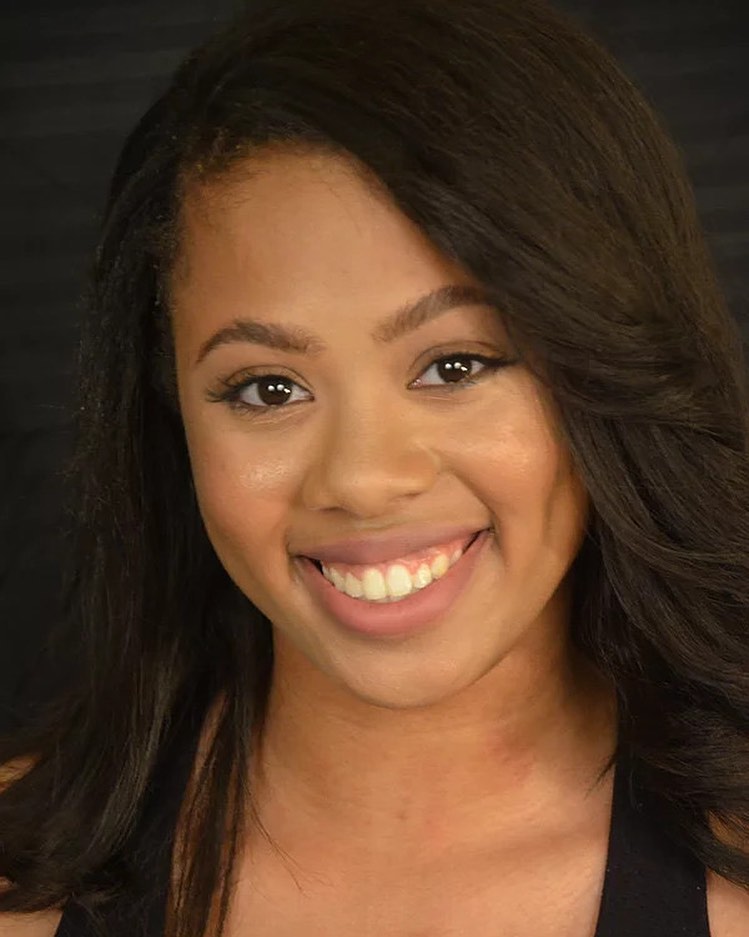 Born in Ohio and raised in Indiana, Diamond was able to interact with many different walks of life. With her move to the city of Nashville, TN, she was able to use these differences as inspiration that is creatively crafted in her drinks. While in college, she met and married a gentleman who had the same passion for creating delectable drinks. They encouraged each other to share this passion with many others and she went on to continue her path in hospitality at one of the most popular spots in town. From there, she decided to continue her path in the field of hospitality by bringing her love, passion, and skill for creating custom tailored drinks to The Drinking Well.
MEET OUR BAR, THE WELL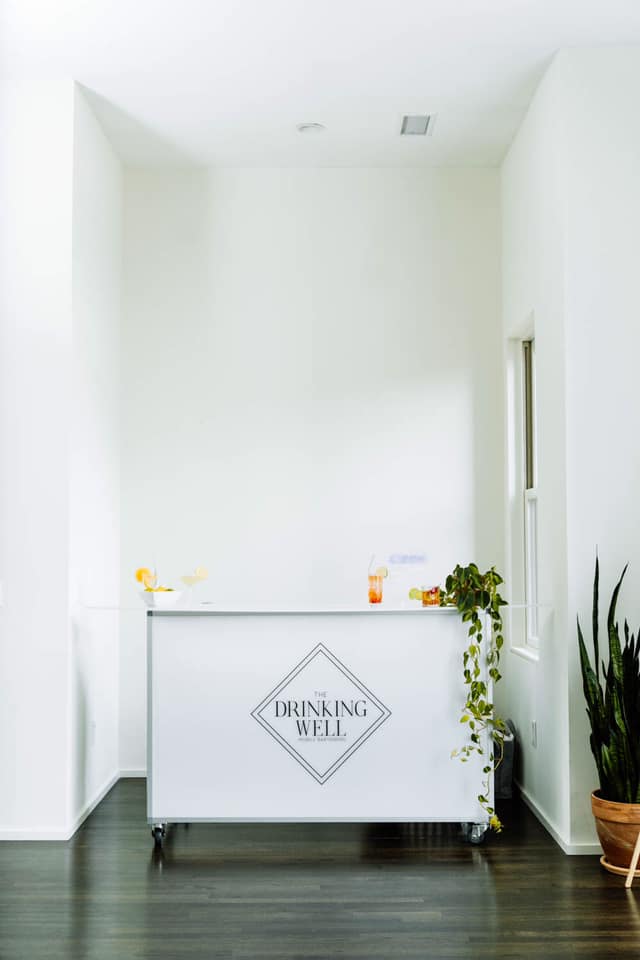 The bar can accommodate two bartenders and serve up to 200 people. Classic and modern, the curved top allows us to maximize all 62″ to cater to your needs. Need more? We can turn on the LED lights that add the extra element needed to elevate your party.
The Drinking Well is available to cater to celebrations throughout Nashville and beyond. We know that every wedding is different and they will meticulously customize your package to fit your specific needs, desires, and budget. Available for up to six hours, services include full consultations, custom-curated drinks menus, delivery, ice, storage, napkins, cups, straws, and more! The Drinking Well Mixology team will assist with curating the perfect signature cocktail, composing your shopping list, choosing the right mixers, garnishes as well as creating an unforgettable experience for you
The Drinking Well Mixology team can't wait to work with you and welcome you into the Drinking Well family. . No event is too small or too large for their team. Contact them today for your celebration!
Photo Credit: Abigail Volkmann Photography