It's Friday! Our favorite day of the week! We're so excited to introduce Mari with Flourishing Flowers! Mari has a passion for designing flowers and it shows in her beautiful designs!! We asked Mari to tell us about Flourishing Flowers and how she got started! Keep reading to learn more about this talented Nashville floral designer!
Tell us a little bit about Flourishing Flowers, and how you got started!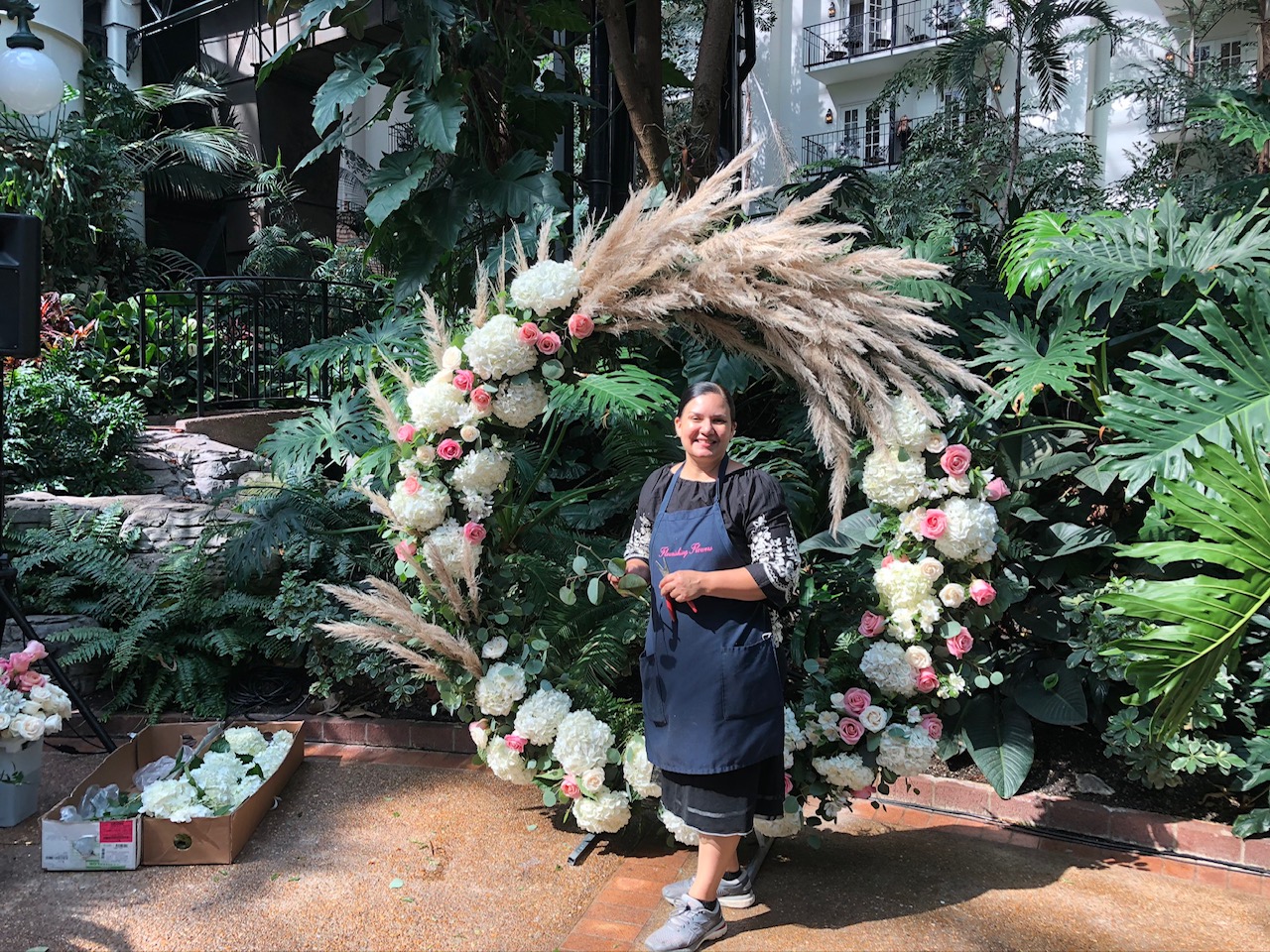 I started Flourishing Flowers in 2004 in California, after I had my first daughter.  I was a Headstart Teacher back then, and the School District that I worked for did not offer any part time positions.  I wanted a part time job that I could do at home and on the weekends so that I could stay with her, while my husband was at work.  I had taken some Floral Design Classes and realized that I really loved it.  In every event I did, I would learn something new.  It was really great!  It's such a fulfilling job for me.
Through out the years, I've been a part of some amazing weddings, and events.  In California, I got to Design Wedding Flowers at the Disneyland Hotel, The Trump Golf Course in Rancho Palos Verdes, The Queen Mary Ship, Hollywood, The Castaway, Malibu, The Dana Point Art Institute, a Yacht in Newport Beach, The Reef, The Ponte Winery.  The LA Film Festival, and the Celebrity Wedding of Nick and Kanae Vujicik.
Here in Tennessee since I've moved here in 2016, I've Designed Flowers for the Food + Wine Festival, The Noah Liff Opera Center, The Schermerhorn Symphony Center, The Hilton in Downtown Nashville, The Cordelle, The Bell Tower, The Bridge Building, Ravenswood Mansion, The Ruby, Sycamore Farms, Fiddle Dee Farms, Clementine Hall, The Graduate Hotel, Cool Springs House, The Rippavilla Plantation, The Carnton, Under Canvas Gaitlinburg, and Chattanooga among many more.
What makes your business unique?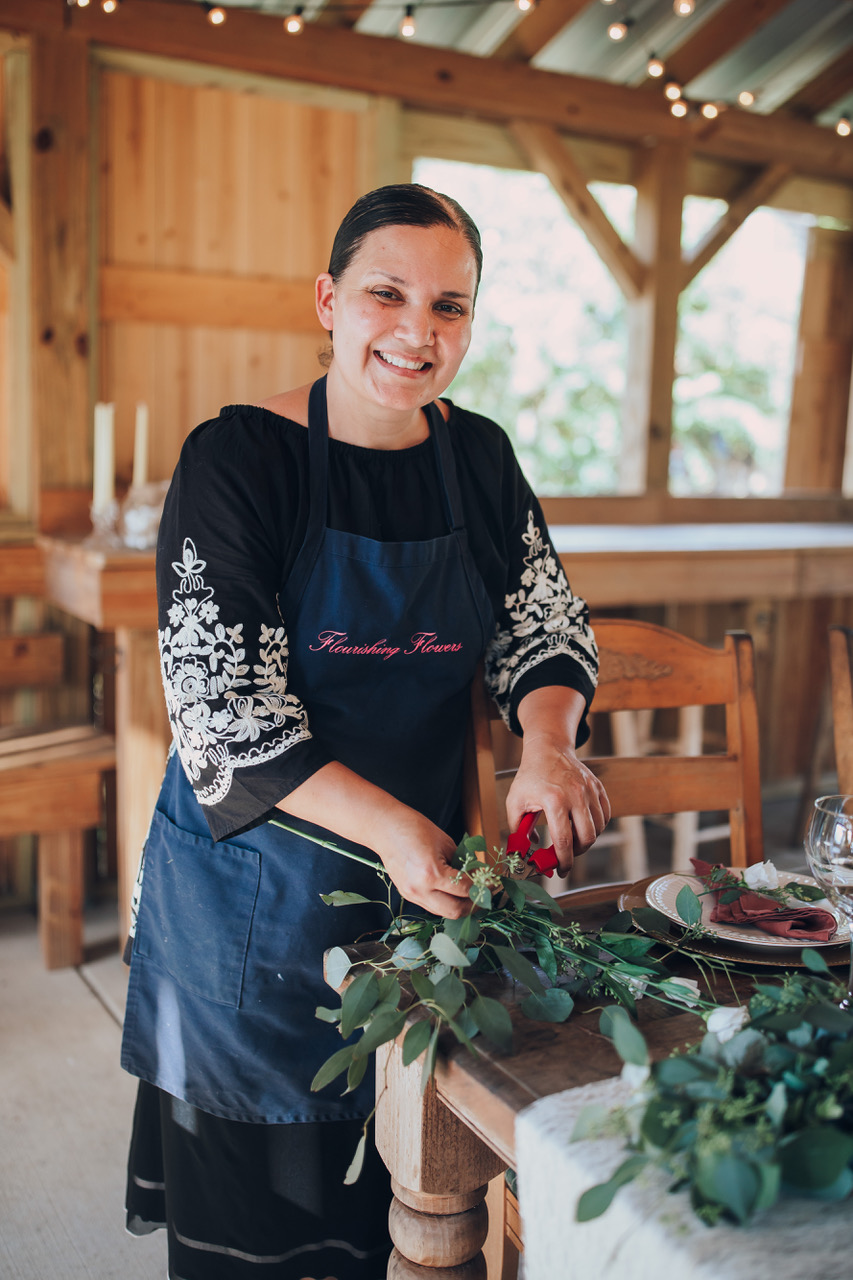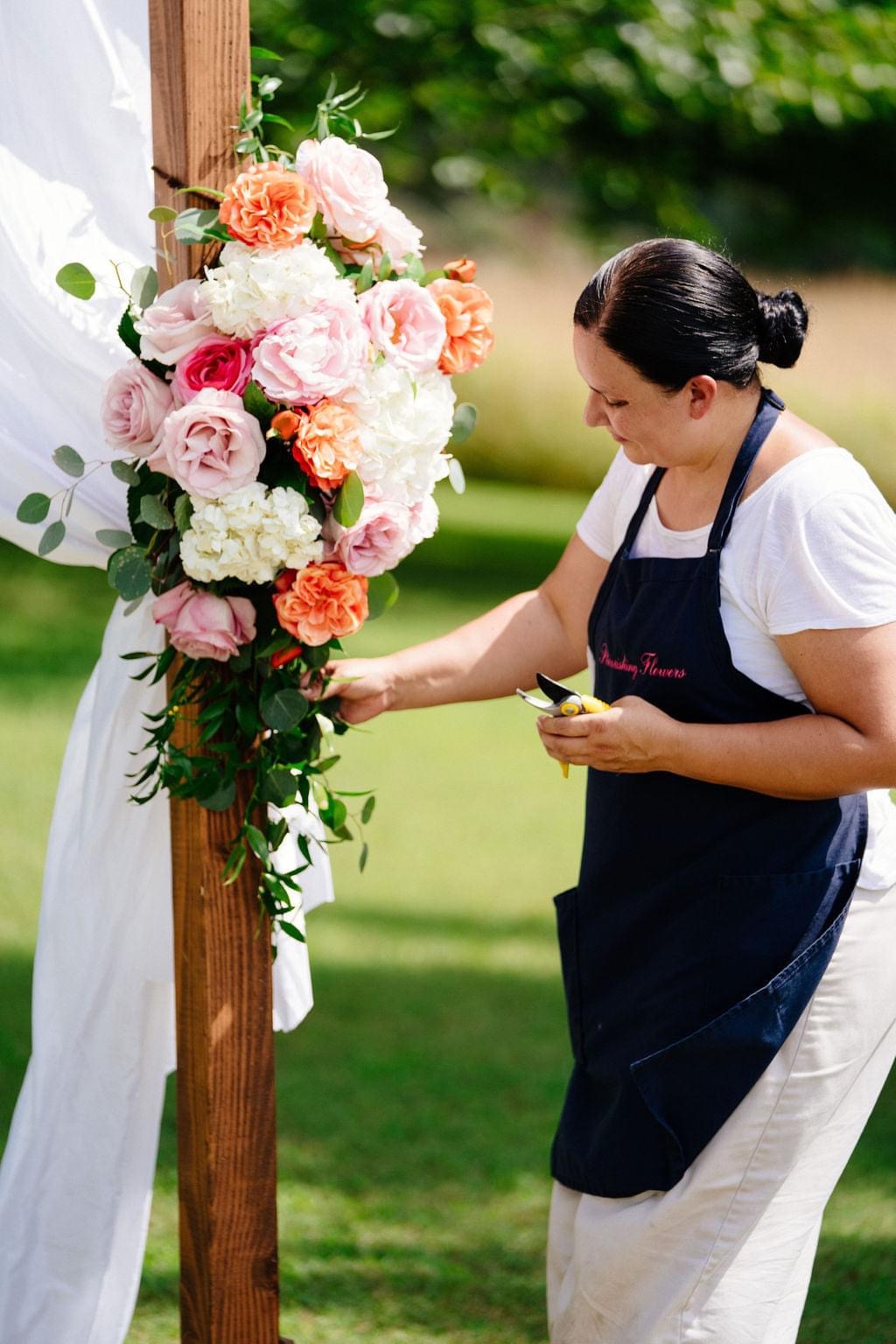 An Event Florist is different from a Regular Florist.  I only buy flowers for my events.  I do not carry a regular inventory or accept events that are less than 1,000.00.  I have a Home-Based Studio that is equipped with everything a Flower Shop has.  Although I have some assistants I bring in at times, I personally Design the Flower Arrangements, and will be present at all of the Set ups. (Unless it's just delivering personal flowers).  My work and name is important to me.
What is your favorite part of working with couples?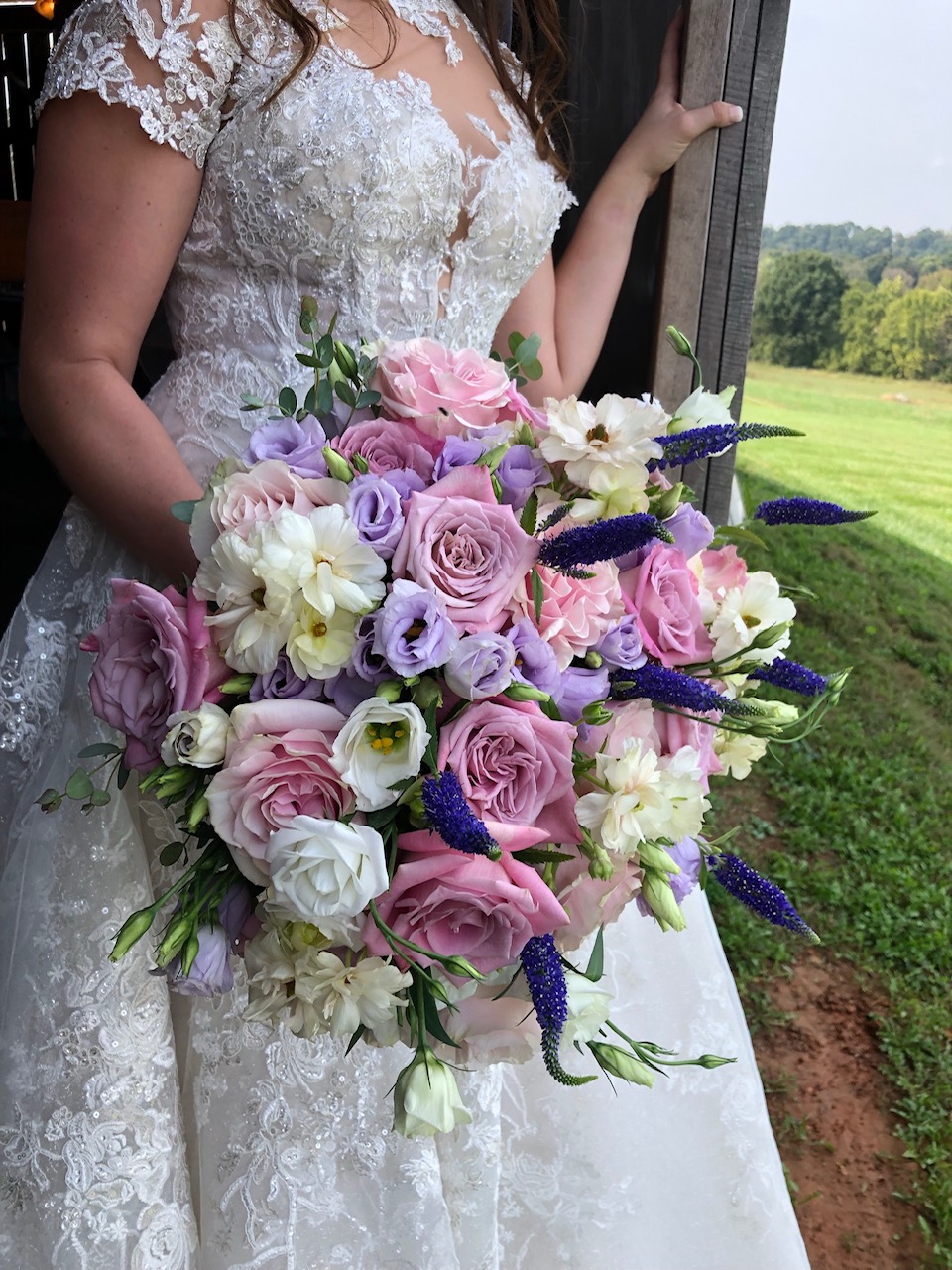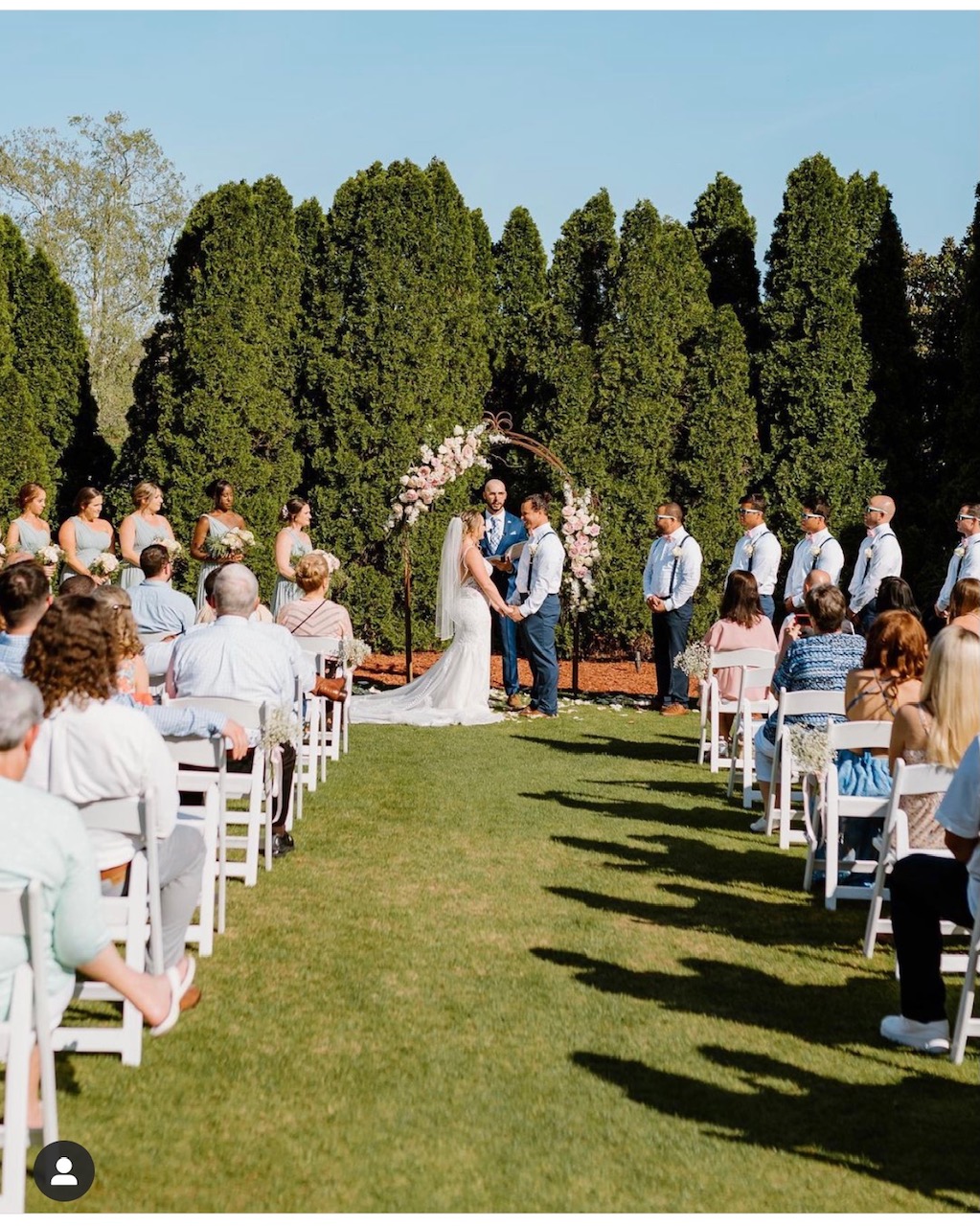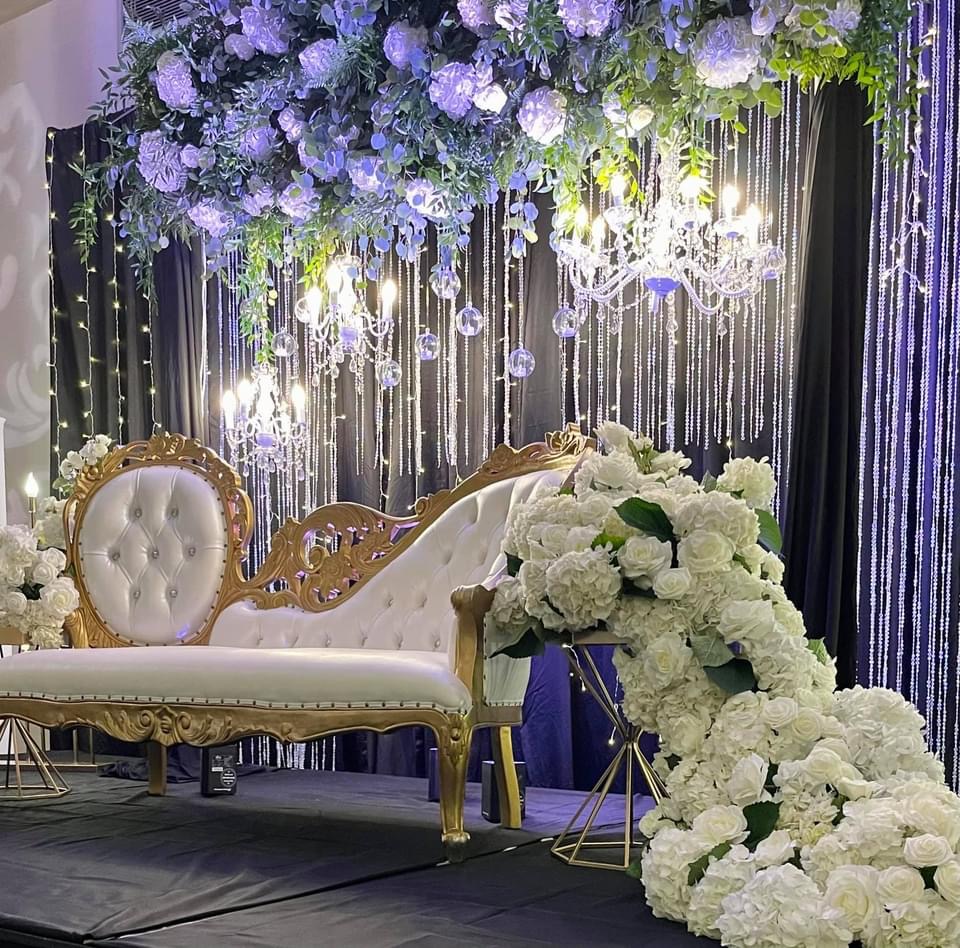 The greatest reward is being a part of Someone's Special Day.  It's a responsibility I don't take lightly.   I love Designing Beautiful Flower Arrangements and seeing the Beautiful pictures afterwards.  It's my favorite part of the job.
One piece of advice for couples?
The best piece of advice I can offer couples is to enjoy the day.  Hire a coordinator so that you can relax.  Let them worry about any problems.  Remember to eat and take a few rests if you need them throughout the day.  If your wedding is in the Spring, or The Fall, do not wait to book your vendors.  it's the busiest time of year for Weddings.
Childhood career aspiration?
I don't remember having many Career Aspirations when I was little.  My mom wanted me to become a School Teacher, so I became a State Pre School Teacher, and later a Headstart Teacher.  I enjoyed working with Low Income Families, and providing them support, but my true passion is being a Floral Designer. I love being creative.  It's something that really fulfills me.
Coffee, wine or…? And why?
Well, I've developed quite a taste for Skinny Vanilla Lattes.  If you want to make me happy, buy me a Latte, lol.  I drank wine maybe 35 years ago, when I was around 12 years old.  I don't think I've had any since.
Hidden talent?
I was my High School's Drum Major, and part of an all-Female Mariachi Group later on in my early twenties.  I played the Trumpet, but I wasn't the greatest lol.  An All-Female Mariachi was quite a novelty back then. We got to travel a lot, we even had a limo pick us up from the airport, and we gave out a few autographs.  I got to perform at the Hollywood Bowl and in Music Festivals in front of thousands of people, on TV, and even at The Alma Awards with Patti Labelle, Sheila E, and Celia Cruz.  It was a lot of fun.