We are so excited to announce Anomalie Beauty Agency!
With a collective team of some of the most talented and sought after hair and makeup artists in the nation, Anomalie Beauty Agency is perfect for your wedding day beauty needs!
Thier vision is to take the luxury experience of getting pampered at a salon, combined with the relationships and trust that celebrities have with their go-to glam squad, and create an unforgettable experience that is accessible to the everyday woman.
They are on a mission to take the inconvenience out of having to schedule multiple beauty appointments at different locations, driving across town from one place to the next, and being just another guest squeezed in between the next client on the books!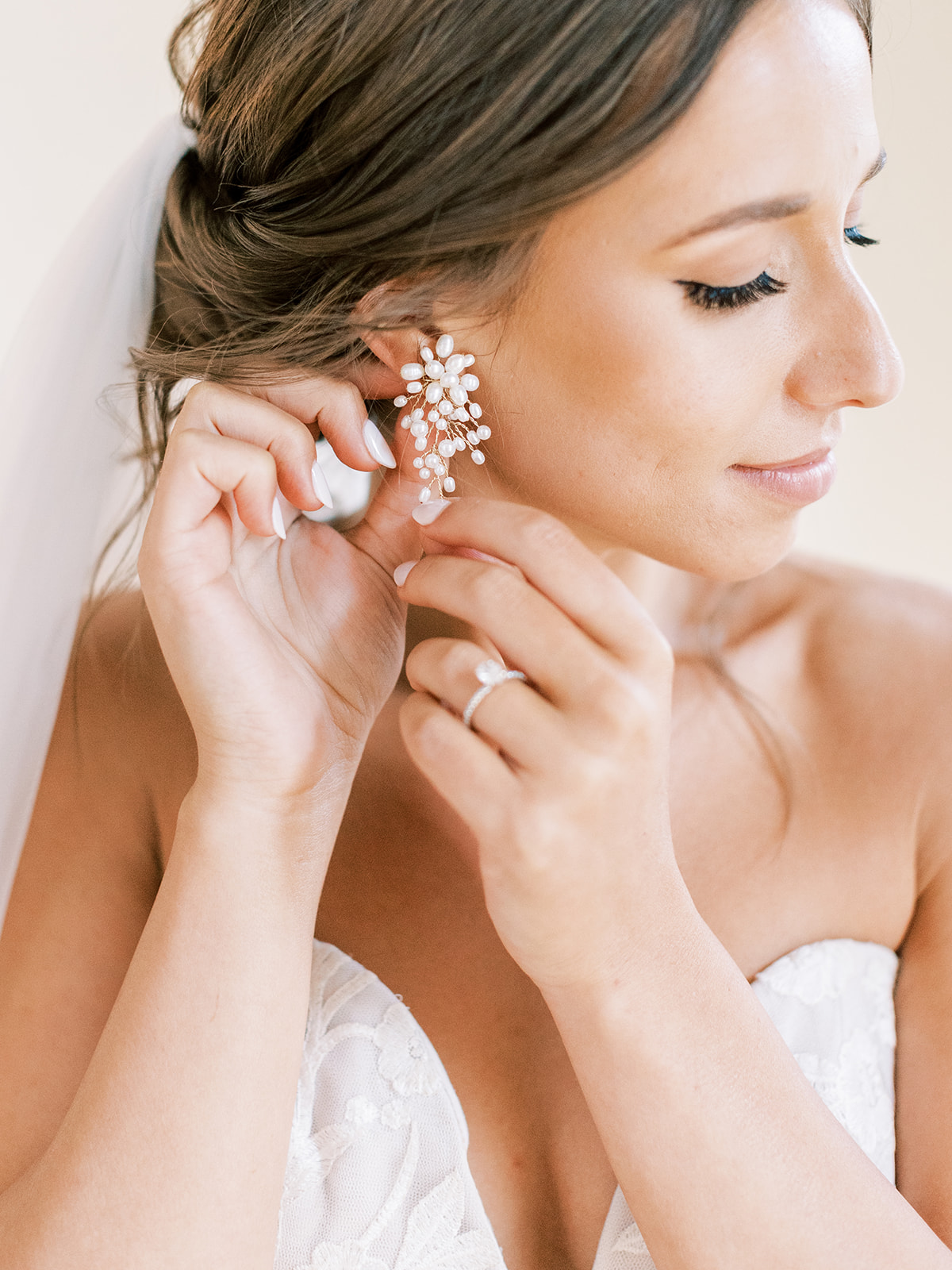 Tell us a little bit about Anomalie Beauty Agency, and how you got started! 
My name is Hannah Metz, and I'm the owner of Anomalie Beauty Agency, which we recently just announced as our new business name after rebranding and relaunching this February – You may have heard of us before under our previous name, Hannah Elisabeth Beauty! I've been the sole owner & CEO of the company since our journey began in 2016. I've been a Makeup Artist and a Hair Stylist for as long as I've been old enough to have a job! I've truly never done anything else, so I live and breathe the beauty industry. What once began as my own passion for the art of hair and makeup artistry, has become an agency of a highly trained, sought after group of beauty professionals across Nashville, Charlotte, and Chicago!
What makes your business unique?
What makes us unique is our mission – Our tagline at Anomalie Beauty Agency is "Beauty that dares to be different", which is a term I've come to understand throughout my career as a professional hair and makeup artist. We're dedicated to providing a truly luxury experience when we work with our brides. From the moment they inquire with our team, to the moment a bride is in our chair working with one of our highly skilled & trained artists, we strive for excellence and an unmatched customer service experience. We want to celebrate what makes you beautiful and unique, and create a look that enhances your best features. Anomalie Beauty aims to create real beauty that shows off the real you, while connecting with our brides on another level to help them feel comfortable and confident throughout their entire wedding planning experience. 
What is your favorite part of working with couples?  
I love getting to see everything our brides have planned over the course of several months, even years, finally coming together on their special day! No matter how many brides myself and my team have done, I think I can speak on behalf of all of us, that watching each bride living out her dream fairy tale wedding is SO special and such an honor. It feels amazing to have that trust from a client to make them look their very best on such a special day!
One piece of advice for couples? 
Never go to bed angry 🤍
Childhood career aspiration? 
Always wanted to be a veterinarian or a hair and makeup artist …. Somehow, half of that worked out but I also have 3 dogs and a cat!
Coffee, wine or…? And why? 
Coffee! I love waking up with a cup of coffee, it's such a relaxing morning ritual. 
Hidden talent?
I'm very into interior design and art … In a way, it's a very similar creative outlet to hair and makeup.
Anything else you would like to share?
Nothing else – So excited to work with Happily Connected and thrilled to meet some incredible brides & couples! We can't wait to work together 🤍