Happy Friday! We are so excited to introduce Amani Nu Swazi Wedding Company! Jessica and Cheyenne offer photography, wedding planning and officiant services. We asked the two of them to tell us about themselves and Amani Na Uwazi Wedding Company. Keep reading to learn more!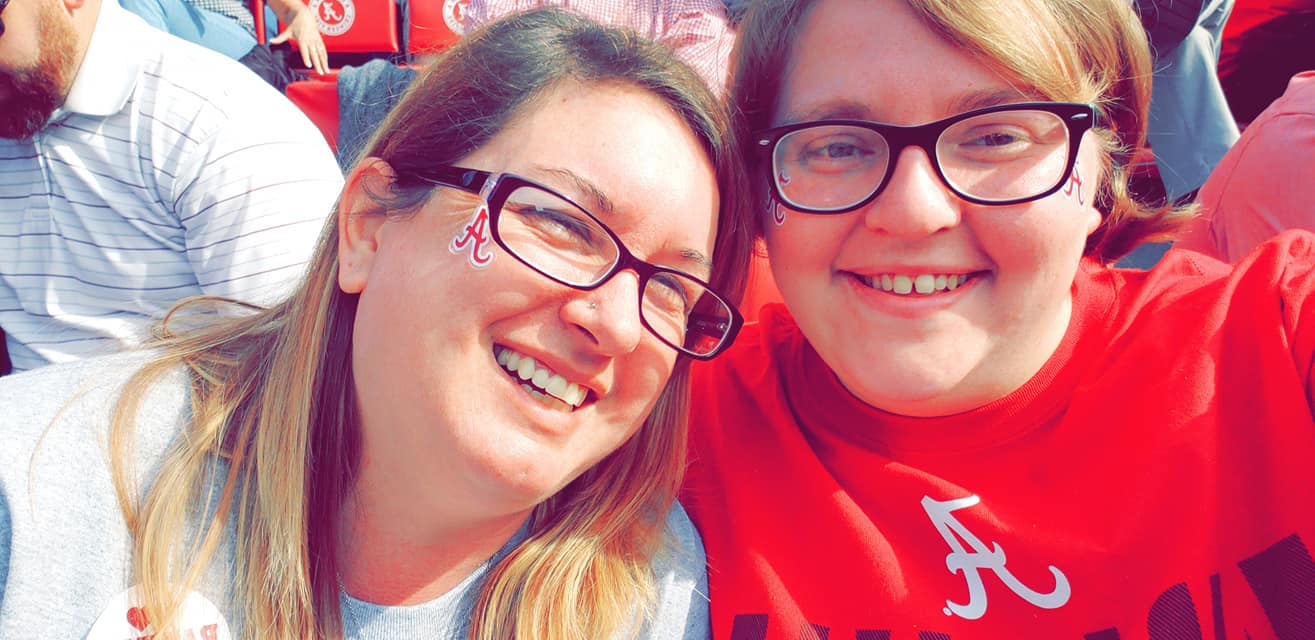 Tell us a little bit about Amani Na Uwazi Wedding Company, and how you got started! 
Amani Na Uwazi is a process born years in the making. Jessica has always had a love of photography and is a planner in all aspects of our life. When we started planning our own wedding and started running into issues, we eventually got discouraged and eloped (Still planning our big day, but have found a love of helping others do the same). We had started the photography aspect of our business before the pandemic, but during the shut downs and all the craziness, we found a Wedding Planning academy that was affordable and gave Jessica the ability to take the course (Cheyenne helped, but this is Jessica's hard work at work) and learn as many aspects of the wedding industry as possible.
We started ANU with a goal in mind. To make sure that our couples don't have to sacrifice something that they really wanted in order to have a coordinator or photographer. From this, and our own experiences from the perspective of a couple who ran into difficulties, we found another goal. We faced NUMEROUS issues as a same sex couple with vendors who were not accepting of us and our love. We did not like that the first question we had to ask every vendor was "Are you an LGBT inclusive vendor?" And, even then we had vendors that would say that they were and then we would meet in person and the "YES!" feeling would not be there. We don't want our couples to feel uncomfortable around us. We want to be fully inclusive and accepting of all couples and their love.  So we started meeting with couples, put out information and asked questions. We work very hard to find vendors that align with our values as people and as a company.
What makes your business unique?
We have a number of things that we feel make ANU unique. For one, we are a "one stop shop". We offer Planning, Coordinating, Photography and even Officiant services. The next thing would be our name. Amani Na Uwazi means peace and transparency in Swahili. We strive to make the vendor process as peaceful as possible and are transparent and honest with anyone we encounter. We do not hide who we are, because we worked hard to get here. Another is our "mascot" Laney, the elephant. Most companies in this industry don't have a mascot, much less one that has had a large part in the company owners' own love story. Lastly, I think that we ourselves make our company unique. Being an LBGT owned and operated business is hard in any field, but trying to own one while also breaking down barriers and stereotypes of the LBGT community, is a whole other unique ball game.
What is your favorite part of working with couples?  
Our favorite part about being in this industry is the couples themselves. We absolutely love giving the personal touch and getting to know our couples, not just as clients, but as people. We love hearing how couples met and how the question was popped. We love knowing what drives our couples and what makes them tick, both individually and as a couple. We ourselves have a very unique love story and hearing about others stories also helps us understand and tailor our packages and our company to their individual needs.
One piece of advice for couples? 
As a planner – Make sure that you take the time before your wedding to focus on yourself and your nerves. You will always be nervous walking down the aisle, but going into the day calm and collected will help you enjoy your big day!
As a couple – Make sure you make the time for your partner and your relationship. The fun doesn't end just because you said "I Do". Everyone has heard the phrase "Never stop fighting for your partner even after you've got them" and I can say from personal experience, the effort matters and makes all the difference.
Childhood career aspiration?
J – I wanted to be a lawyer, but life had other plans. But now, thanks to the support I have from my wife, I am a wedding vendor that helps ALL couples work towards and fight for everything they want on their special day.
C – I wanted to be a forensic psychologist. But I found a love of nursing and mental/behavioral health and I now work at a residential school for students ages 7 – 22 with autism. I do everything I can in my spare time to support my wife in all aspects of the wedding company.
Coffee, tea, wine or champagne? And why? 
J – Tea and wine, which believe it or not, I never drank before my wife introduced me to them! I like tea because it helps calm and relax me after a long day when alcohol isn't a good option. Wine, because after trying to wear me down for years, Cheyenne finally found some I will drink and now I enjoy a glass every now and then when working on edits or relaxing.
C – I like tea and wine. I especially like green teas, thanks to my dad. I like the variety that tea offers without the bitter taste I always seem to have in my mouth after coffee. And, I love wine. I spent 4.5 years of my teenage years living in European wine country, trying a variety of wines from everything from local venues and wineries to big distilleries.
Hidden talent?
J – I think my hidden talent is what my wife likes to lovingly call my "social butterfly moments" but the thing is, and I hide it well… I have mild social anxiety!
C – My hidden talent would probably be my love of poetry. I used to write, but it fell to the side while in nursing school.