This weeks Friday Faves – Cool Cakes. We love cake and although we are smitten with traditional white wedding cakes, admittedly we adore these non-traditional cakes. Check out these cool cakes and let us know would you choose a non-traditional cake for your wedding?
We love when couples choose a cake to fit with the theme of their wedding!
How Awesome is this cute Pac-Man and Mrs. Pac-Man Wedding Cake?!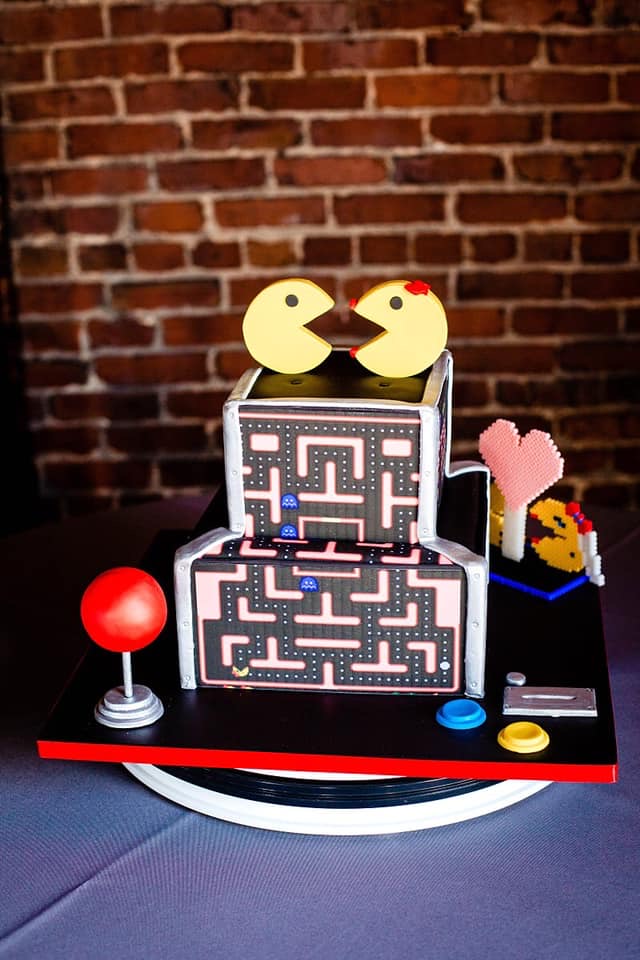 Check out this amazing 5 tiered cake made by The Peanut Butter Sucker  displaying all the Game of Thrones houses. The best part about it was the bride and groom cut the cake using a sword (but they did it way better than Joffery at his wedding).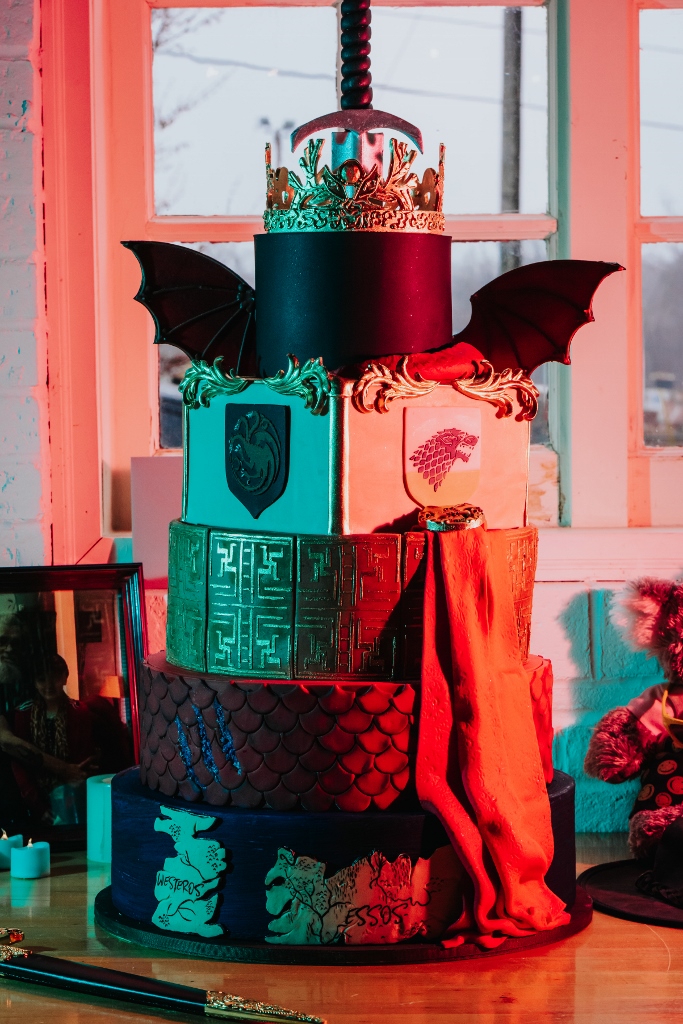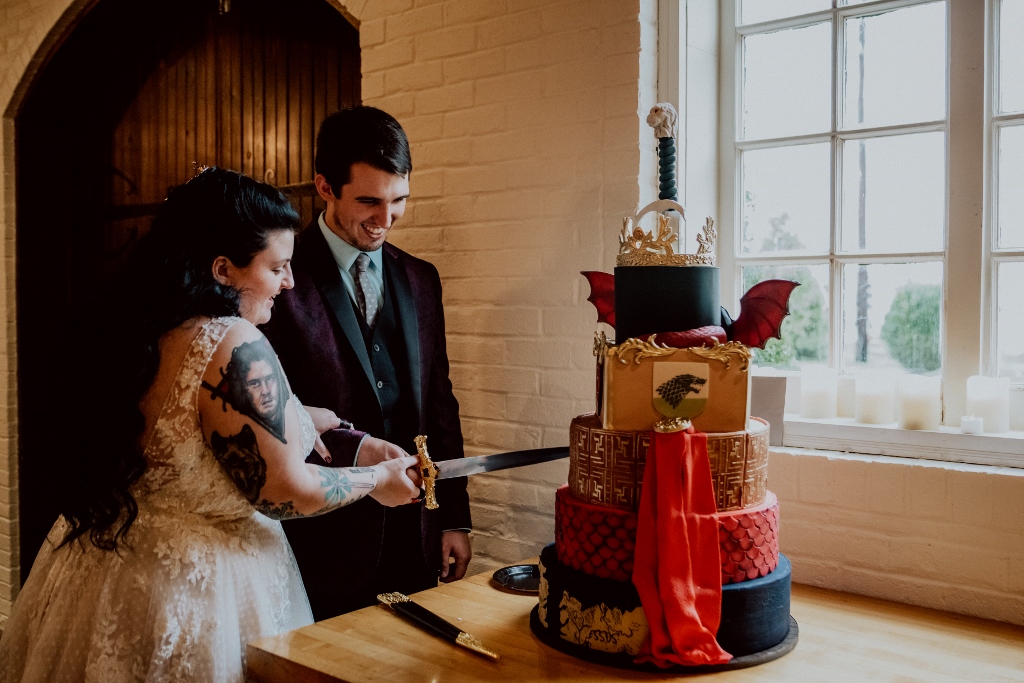 This Starry Night Wedding Cake created by The Rolling Pin would make even Van Gogh proud!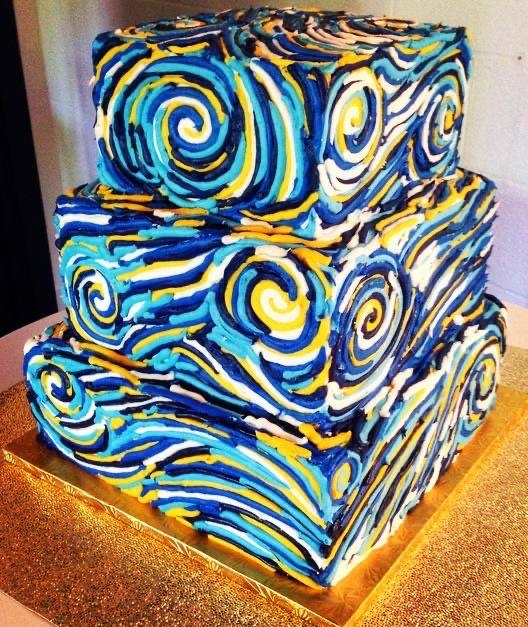 We're swooning over these Geode beauties!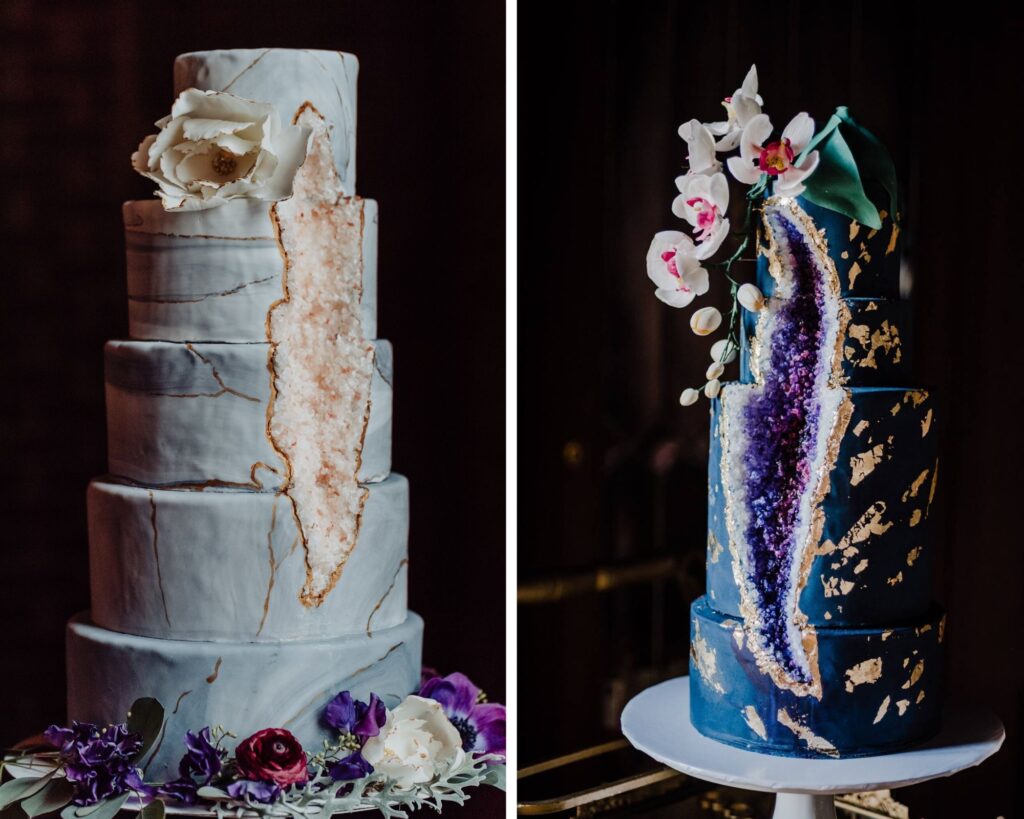 Love, Love, Love the marbling of the fondant and the copper metallic details.
Did we mention our favorite color is Purple!!!
Check out the gorgeous purple flowers! No they're not Real…they're made of sugar!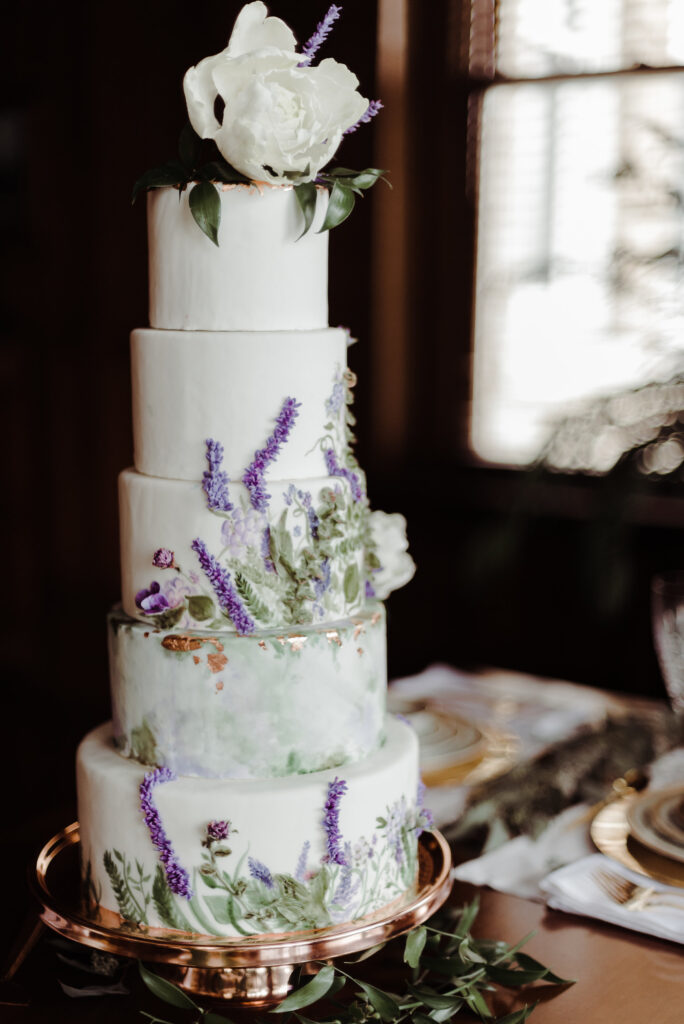 We love this gorgeous Purple Ombre Wedding Cake with the gorgeous hand painted details  created by Katelin Hayes Desserts!!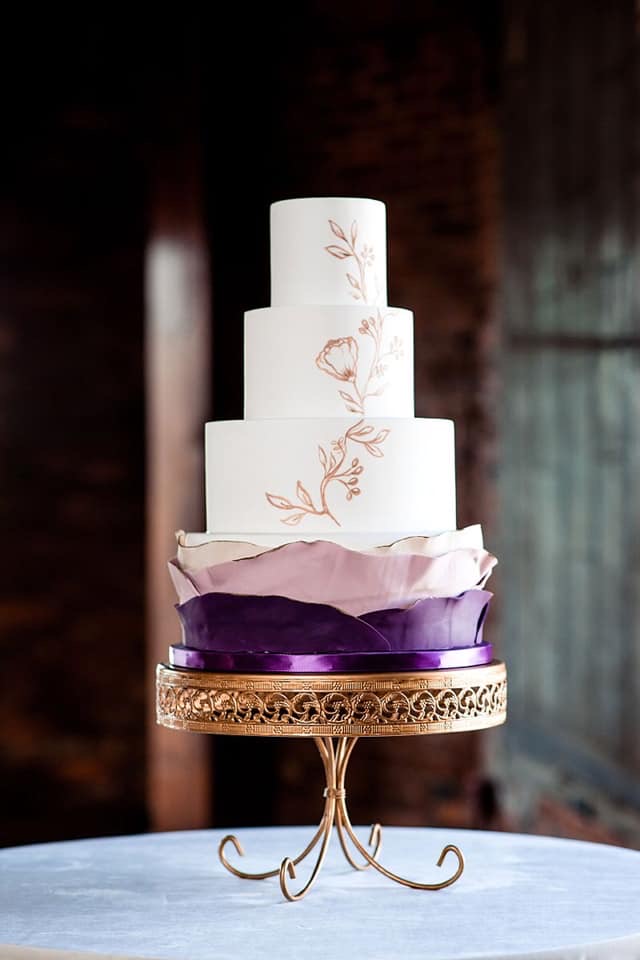 Let's not forget the Groom! Surprise your guy with a themed cake of something he loves!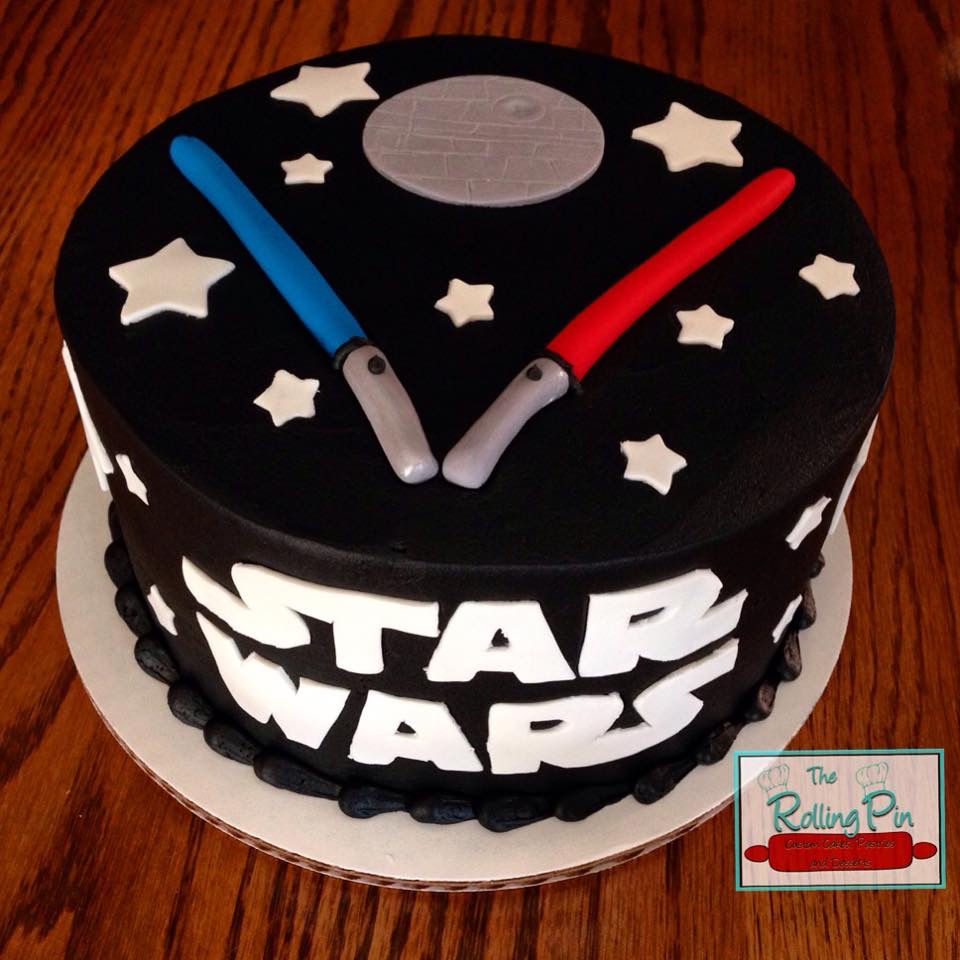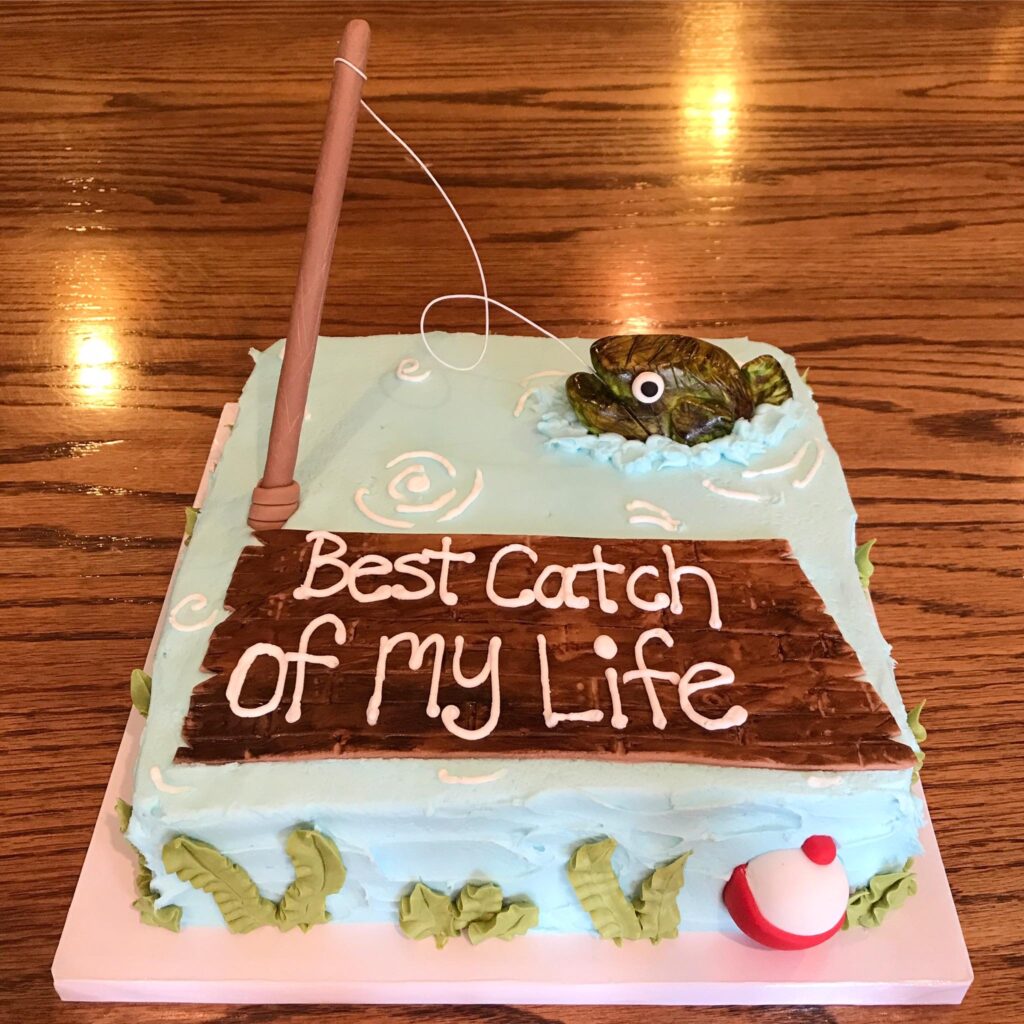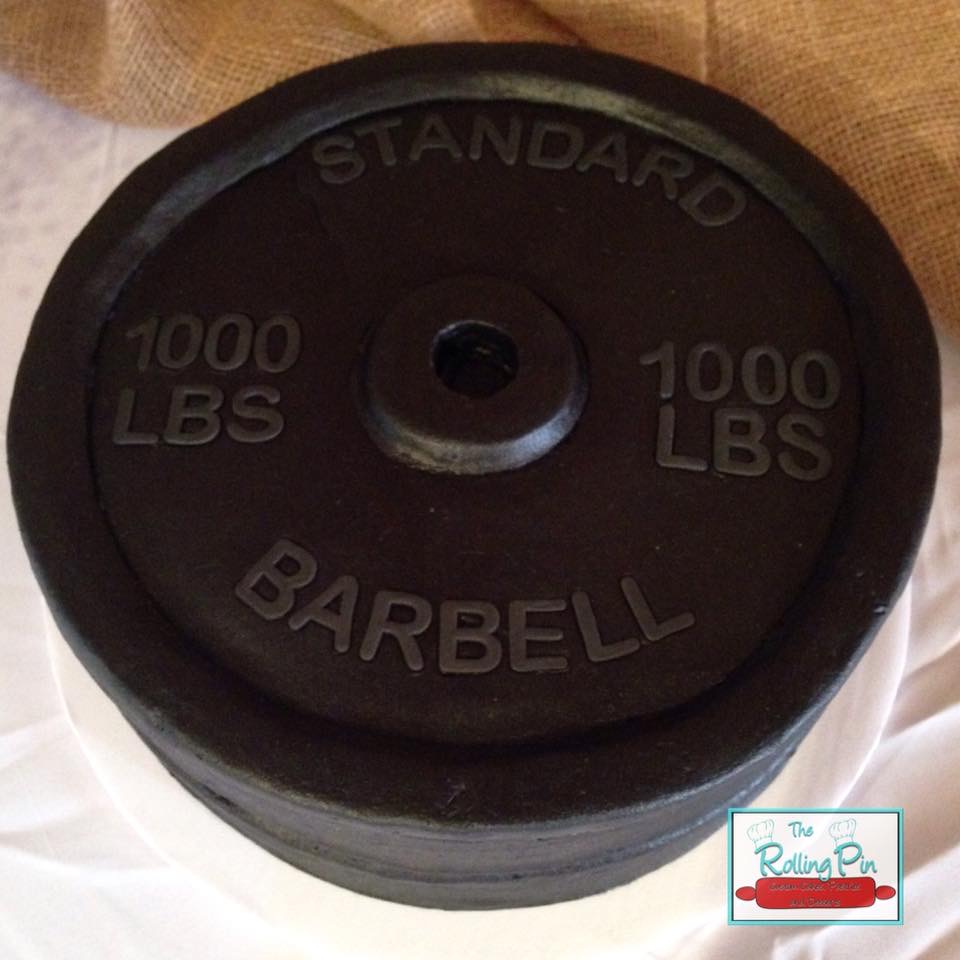 Featured Photo Credit: Ivory Door Studio