Magic happens when a bride from New York , searches online for an experienced Hawaii Destination Wedding Planner to plan her Maui Elopement. She found  Linda Dancer with Honeymoons, Inc. in Tennessee, who connected her with the best Wedding Coordinators on Maui, Carolee Higashino!
Linda has been working with Carolee for over 20 years so she knew her and her team in Maui would be the perfect choice for Olivia and her spouse's intimate elopement in Hawaii!
Carolee is the founder of White Orchid Wedding, a wedding planning services specializing in destination weddings.
The couple exchanged vows on the stunning Napili Kai Bay Beach in Maui with beautiful florals surrounding their feet and the ocean as the backdrop. This made the photos absolutely stunning and unforgettable!! It's clear through every photo how much these two love each other! And the choice to do a simple, intimate celebration just for the two of them is so special and something they will never forget.
Planning a destination wedding or elopement can be really stressful since you don't live in the place where your festivities will be. That's why Linda Dancer is so amazing! She is able to answer any questions or reconcile any concerns that a bride or groom might have at any time and make sure their festivities run completely smoothly and their dream comes to life!
Perhaps our favorite part of this elopement was the photos at the stunning Na Hoku Point, especially the sunset ones!! What an unforgettable experience!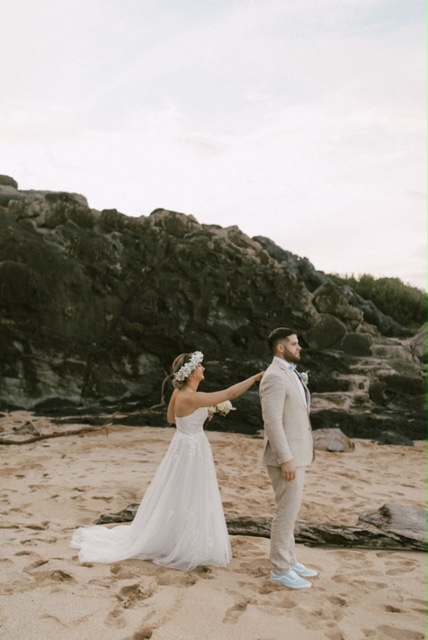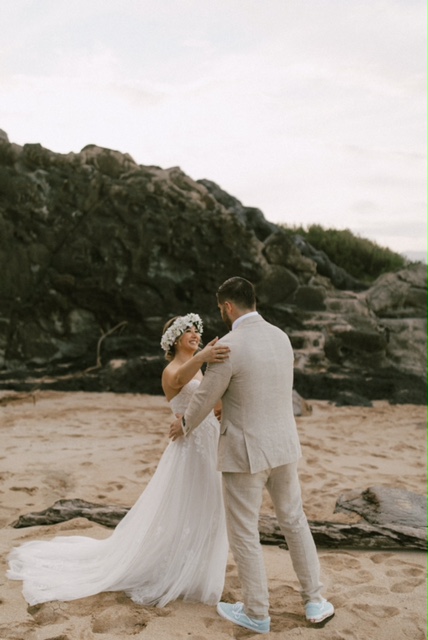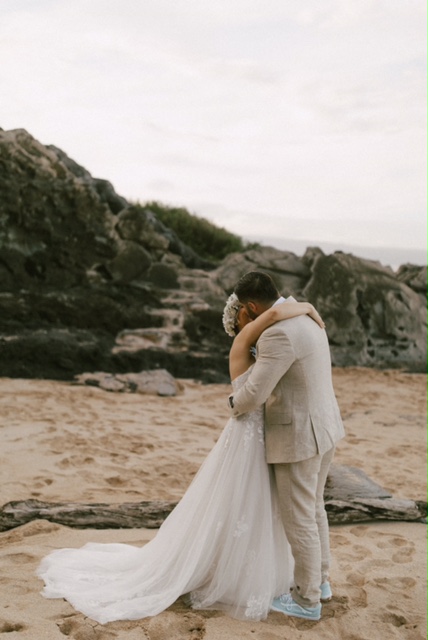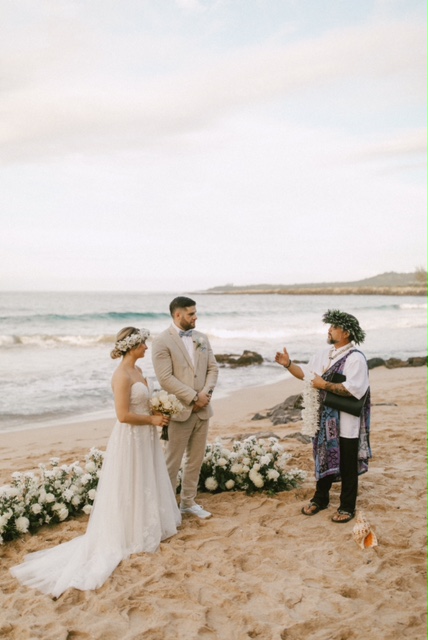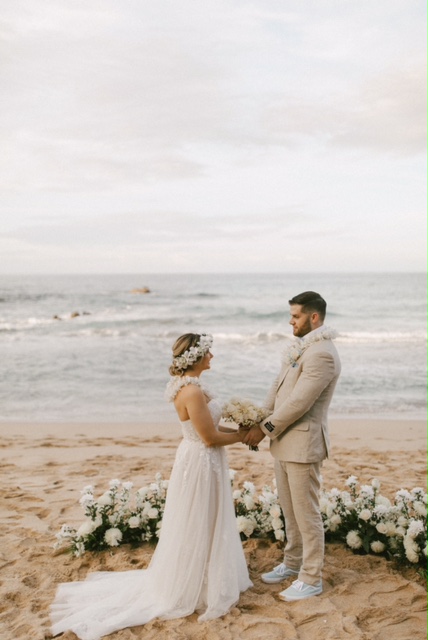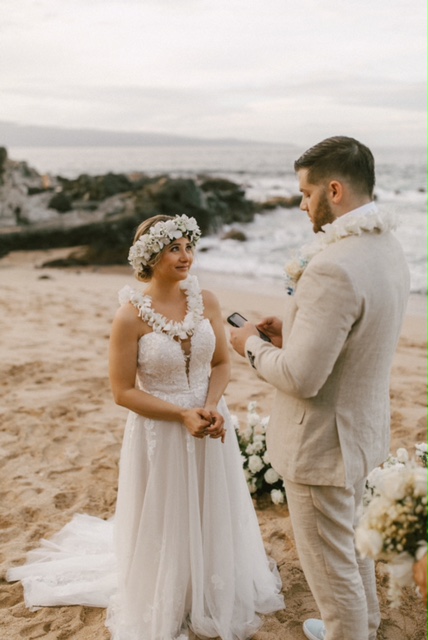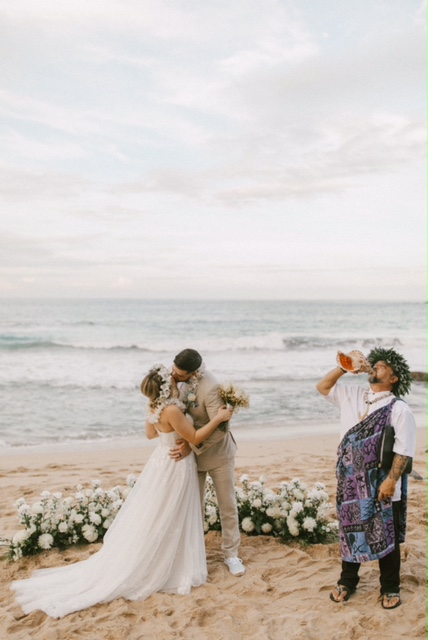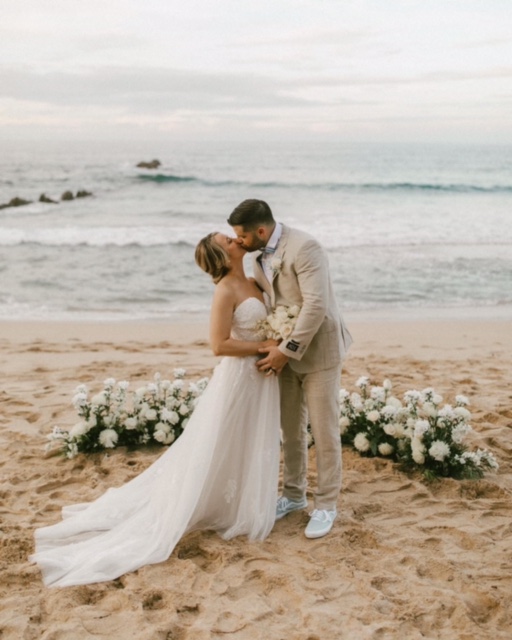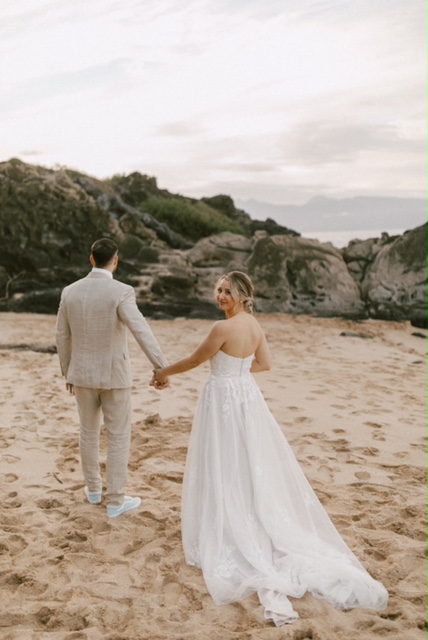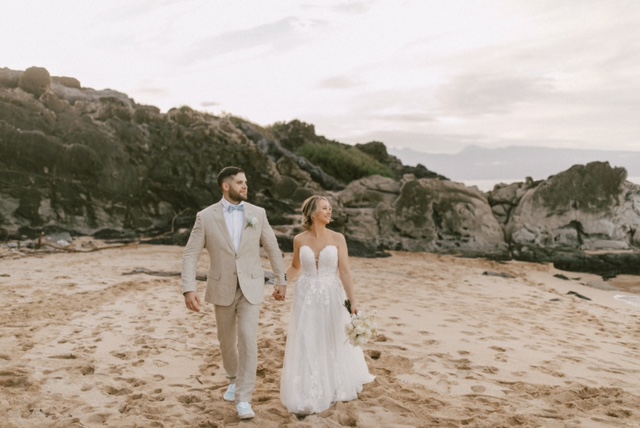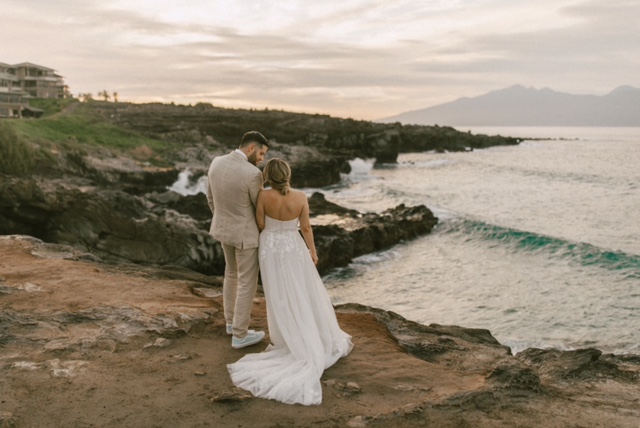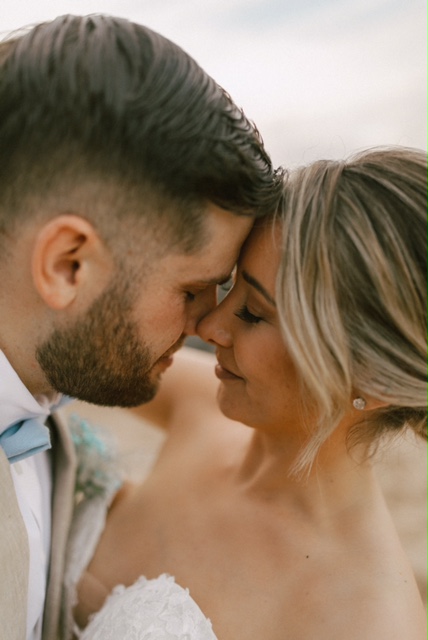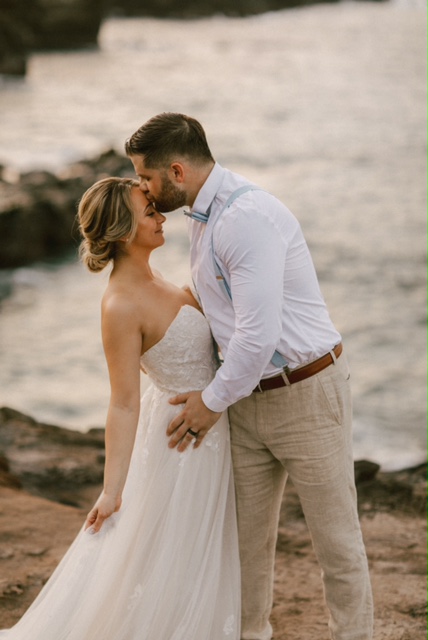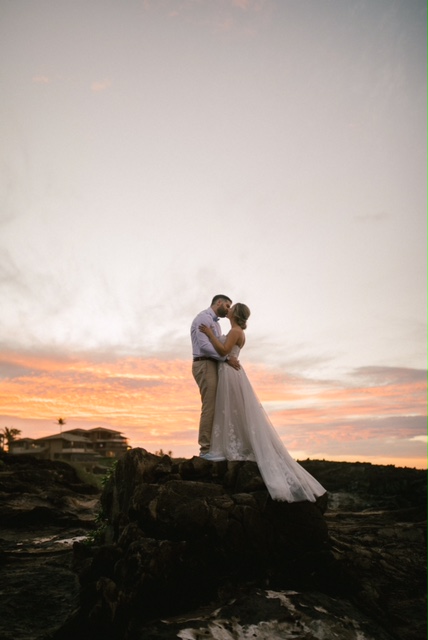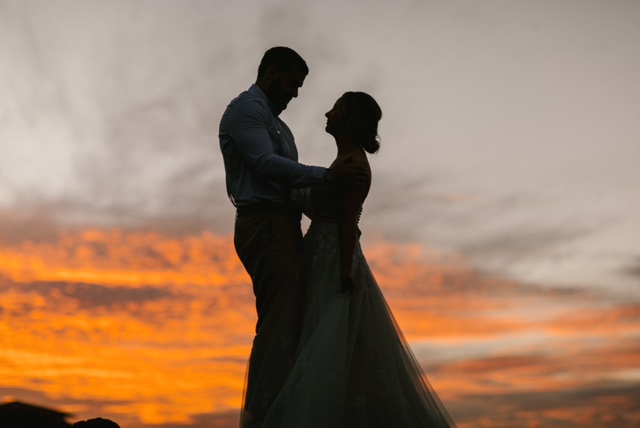 If you are looking to plan a destination wedding, elopement, honeymoon or any other kind of celebration, Linda Dancer Travel can help you at any point along the way!
Destination Wedding and Honeymoon Specialist: Linda Dancer Travel
Destination Wedding Planner: White Orchid Wedding
Location: Napili Kai Bay Beach & Na Hoku Point, Maui Hawaii
Photographer: Mersadi Olson & Oliver Collective