On a hot summer day in 2019, Kai and Val were both going about their day as usual when in an act of fate, they matched on tinder. The two hit it off and quickly became inseparable.
They moved in together in spring of 2020, during the beginning of the COVID-19 pandemic. They spent a lot of time together due to the lockdown and their relationship blossomed rapidly.
The two decided to take a trip out to visit some of Kai's extended family in Utah in the fall of 2020. during the trip, Val proposed to Kai and the rest is history!
On July 13, 2022 Kai and Val had the wedding of their dreams in Cookeville, TN. The couple's whimsical styles and personalities really resonated though out their big day.
One of our favorite things about this sweet couple's day was the coordinating purple and blue hair they both rocked! It was stunning against their gorgeous white dresses.
Perhaps the most special thing about this day was just the love and joy that could be felt through out every moment. You could feel the love radiating between the couple as well as from their family and friends. Everyone was so happy!!
The ceremony was full of laughter, tears and cheering as two became one. The reception that followed was one to be rivaled! There were touching speeches and dances from family and friends, a super fun photo booth (you can tell everyone had so much fun with that!) and lots of dancing!!
This was just one of those weddings that the guests are sure to never forget.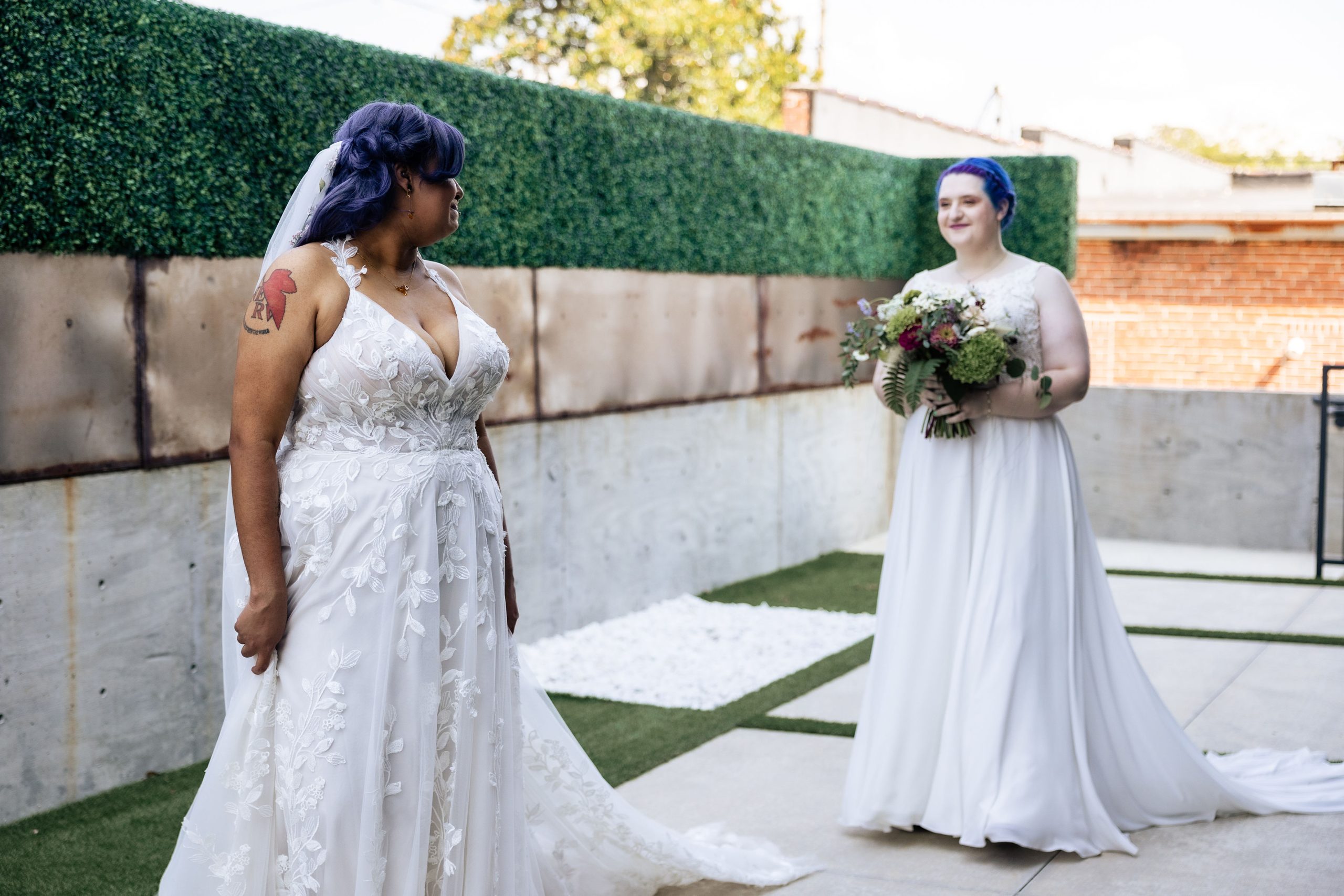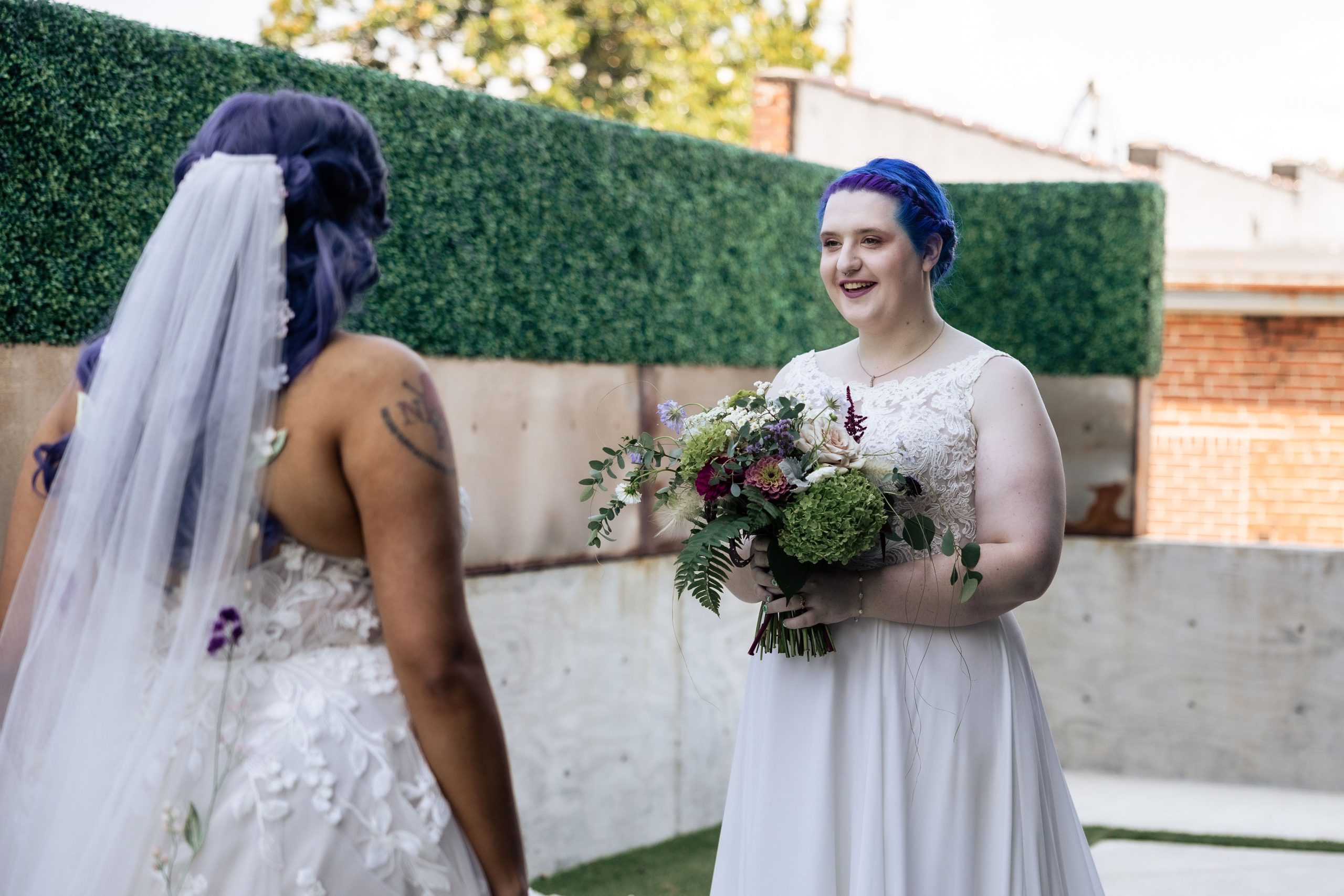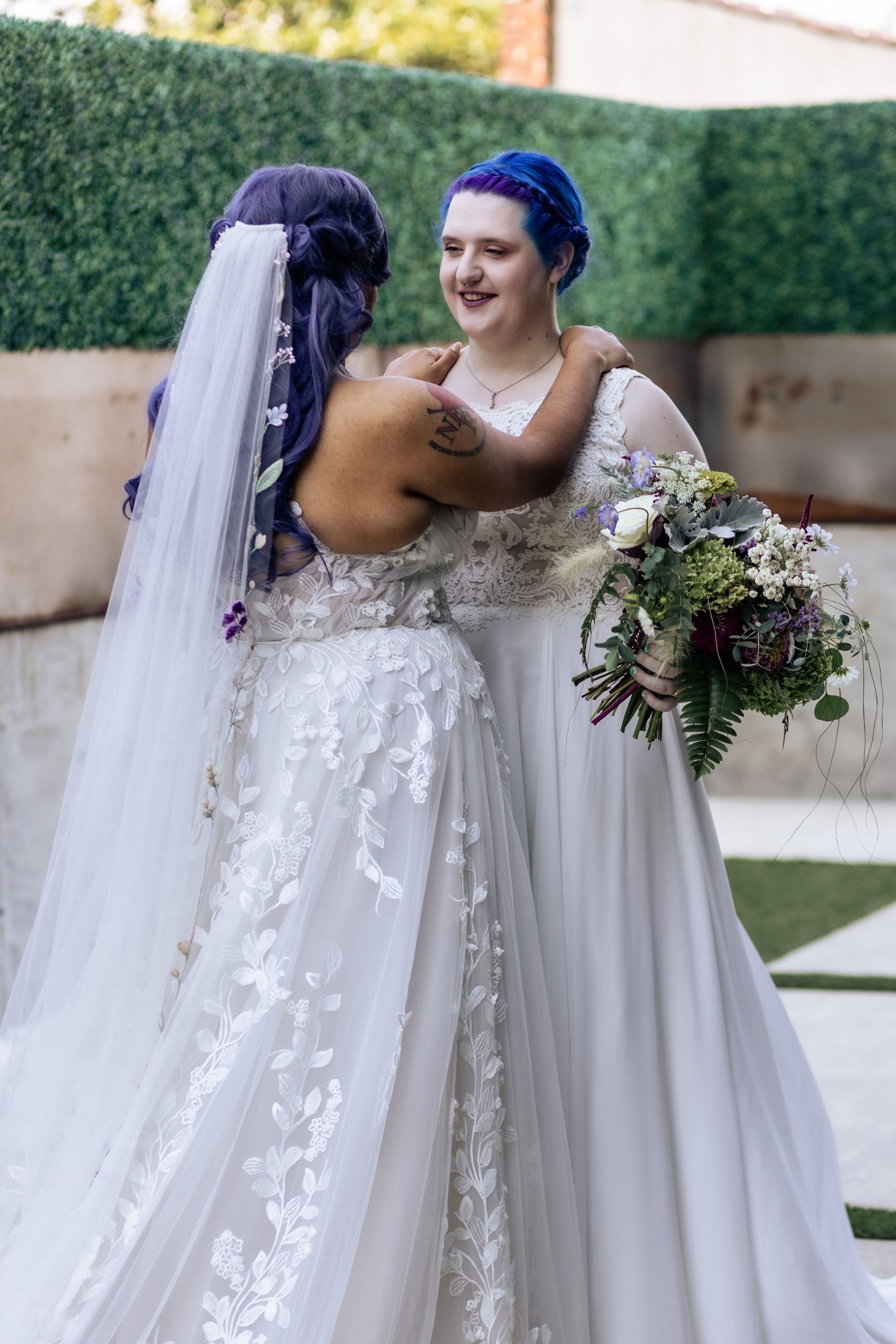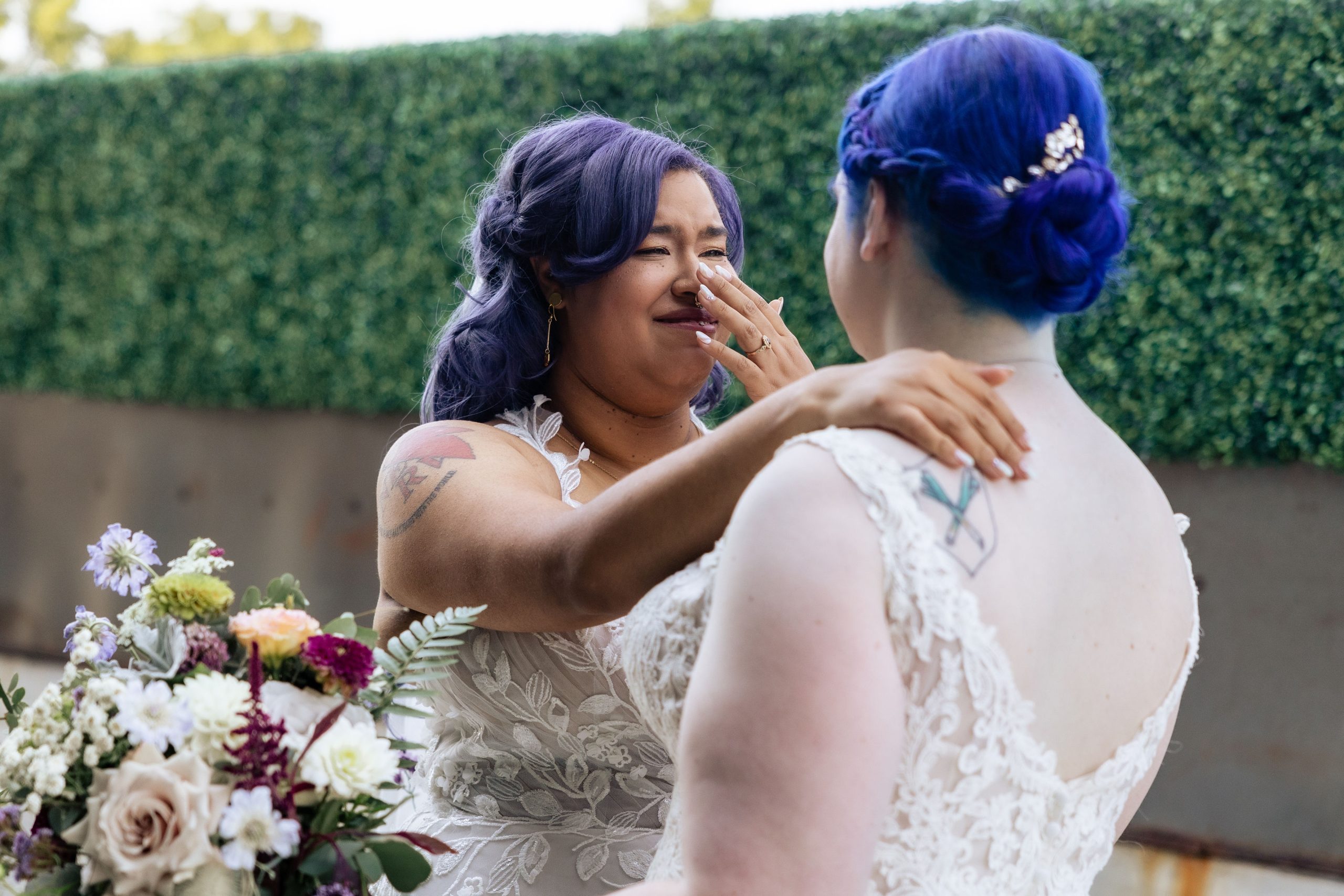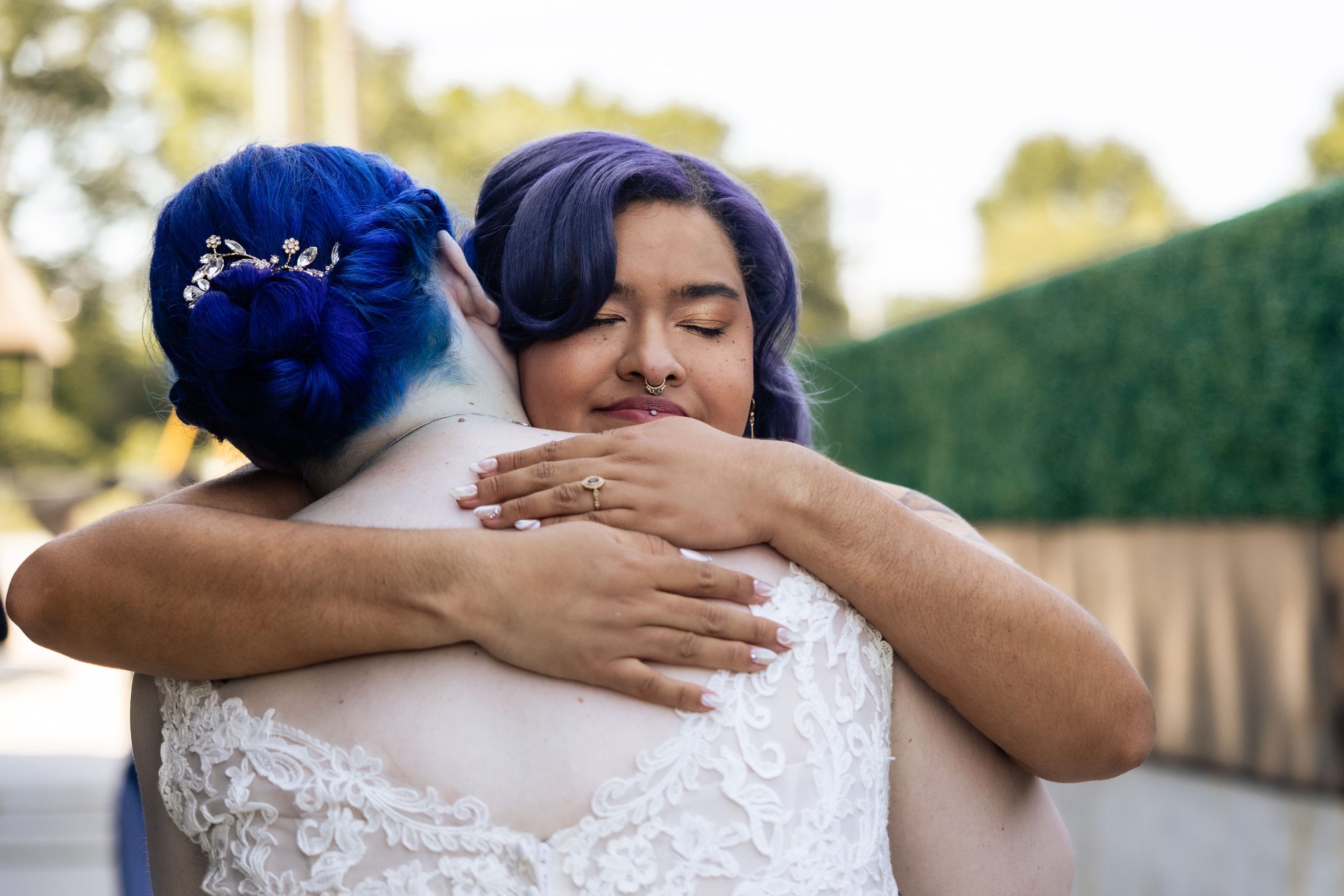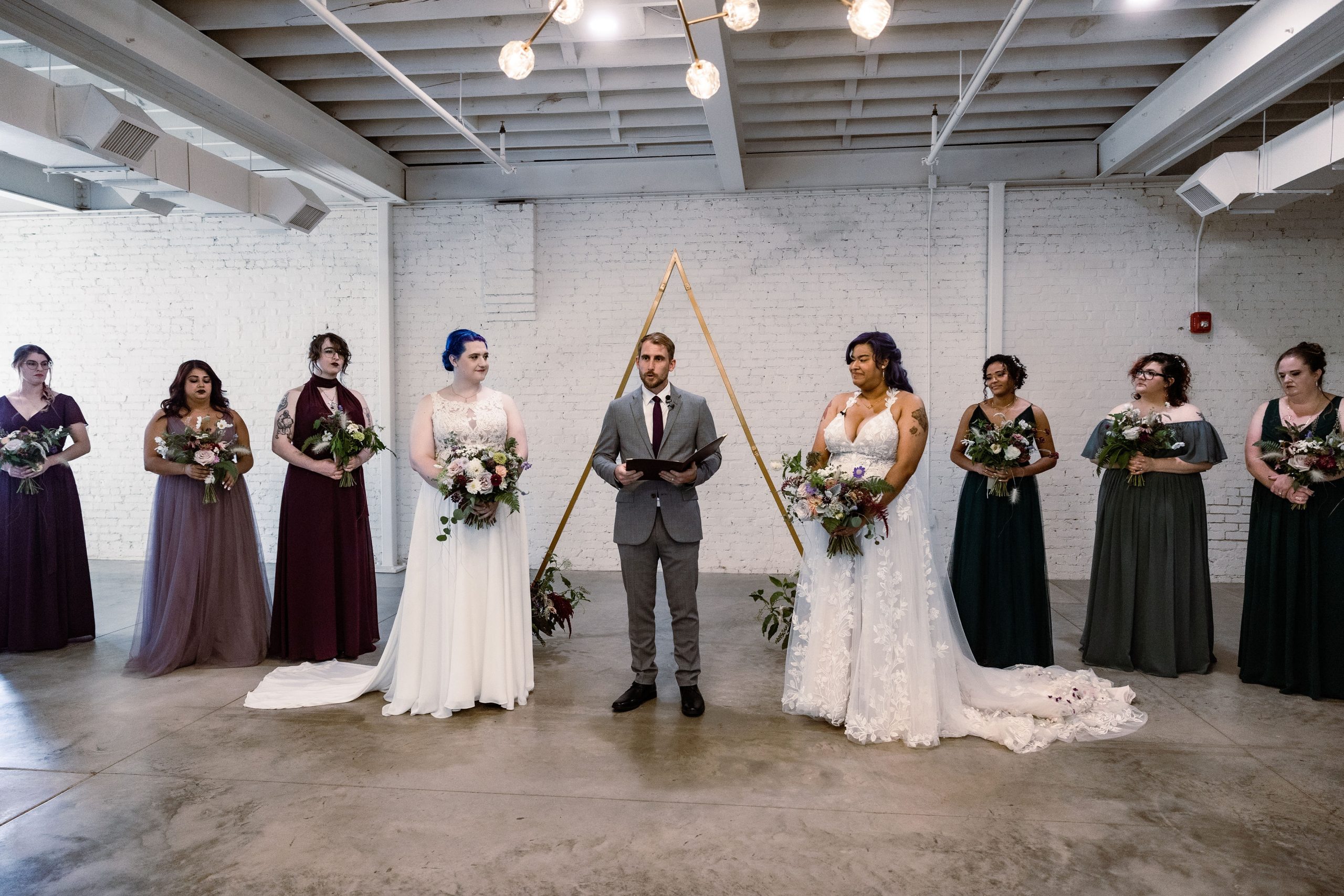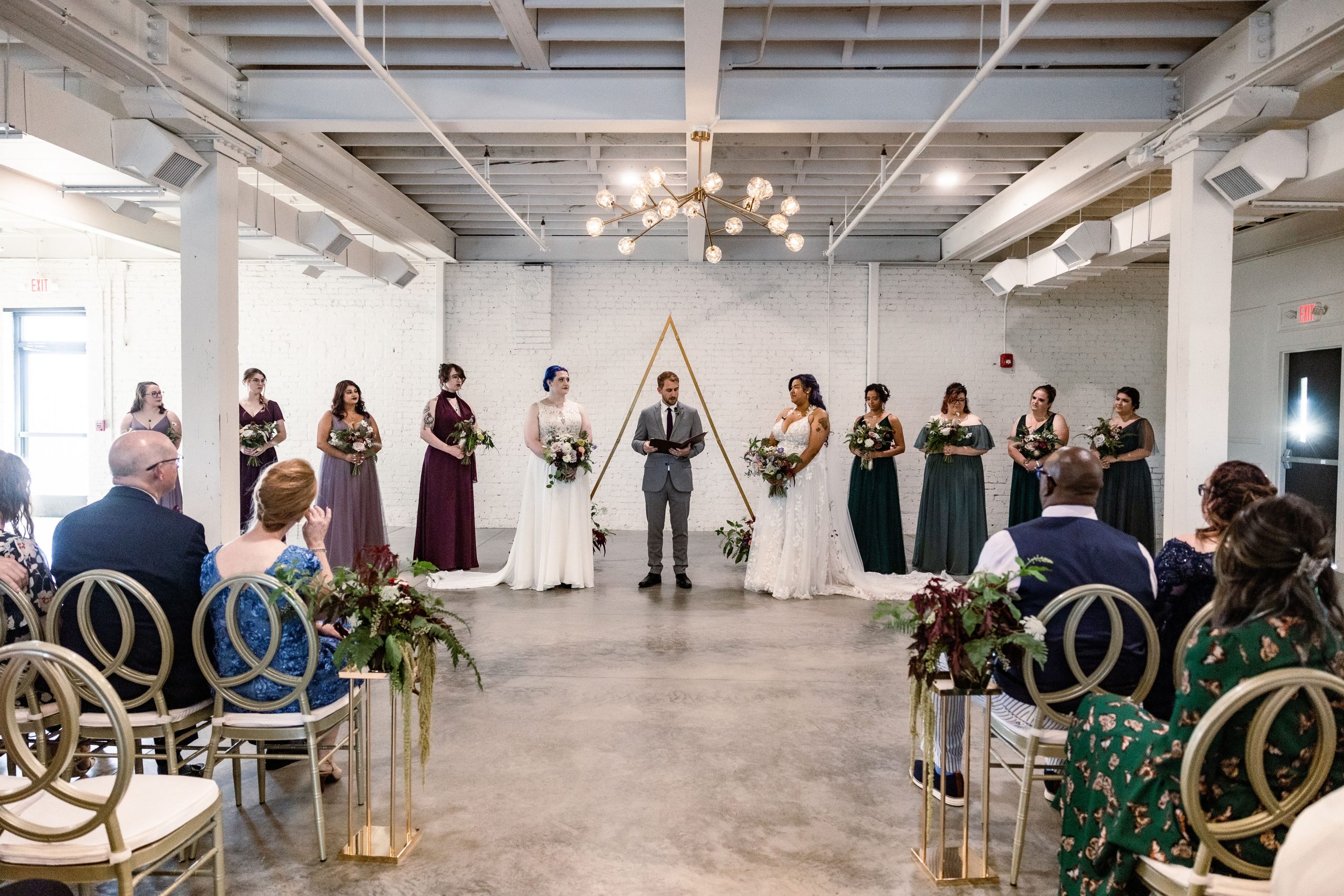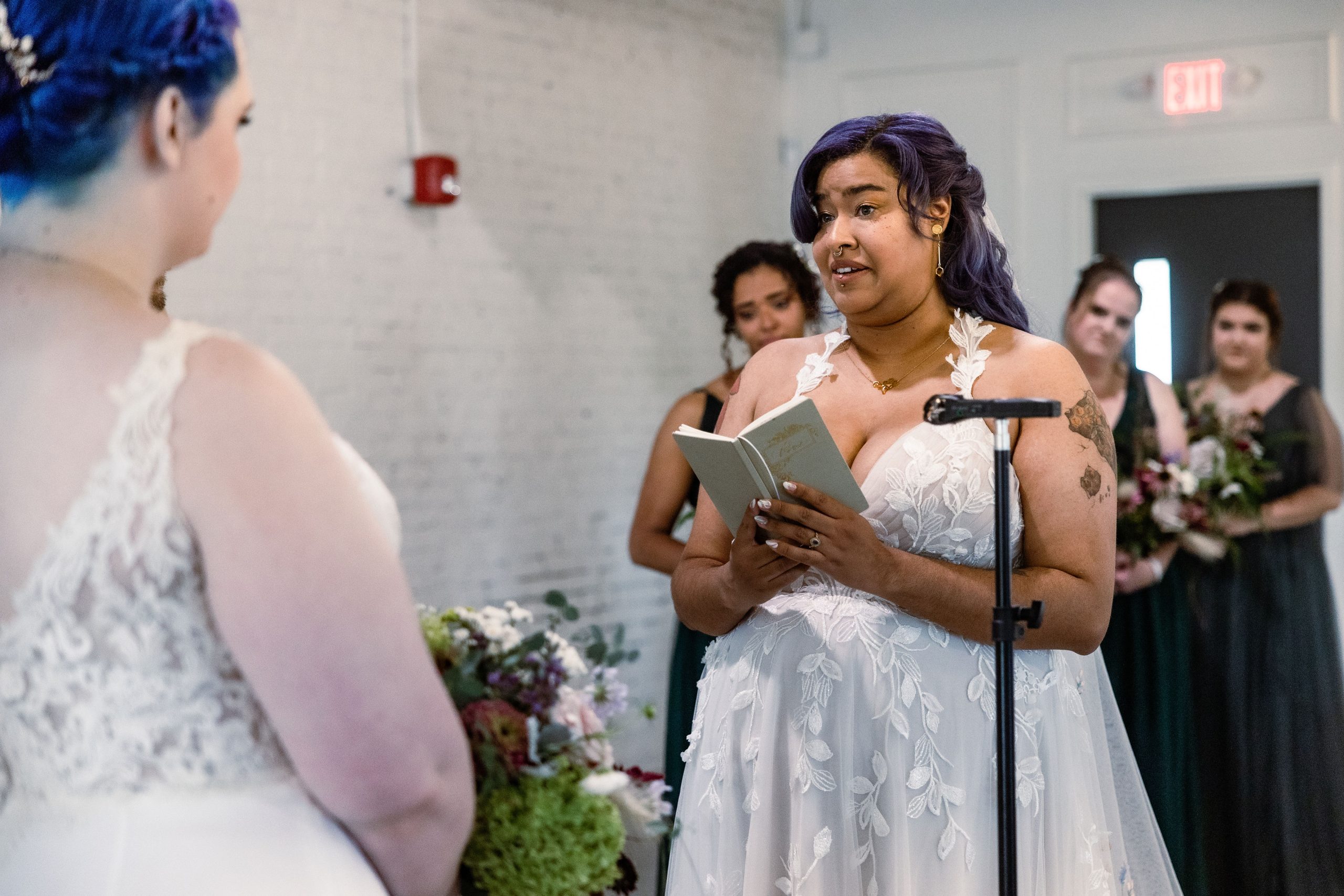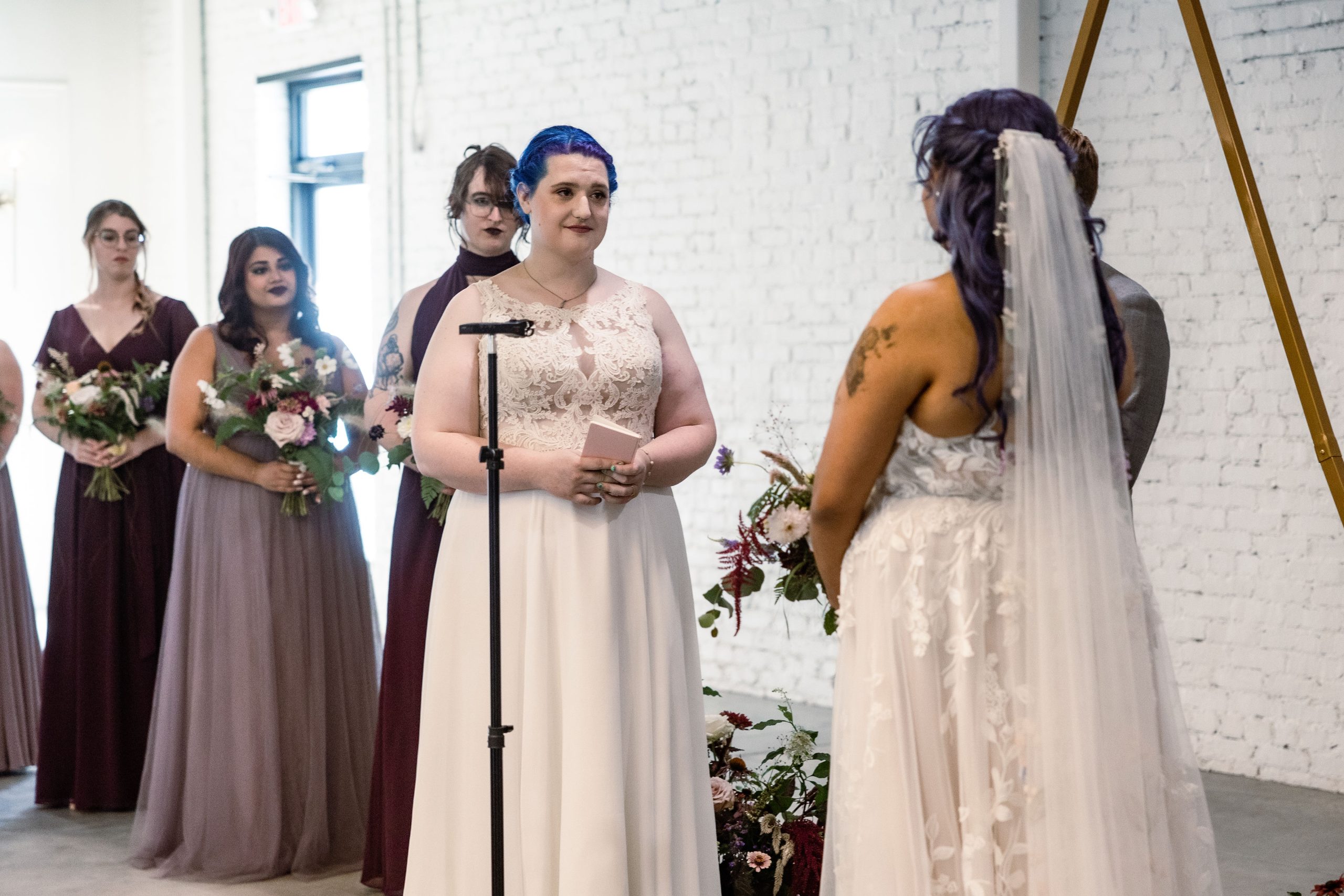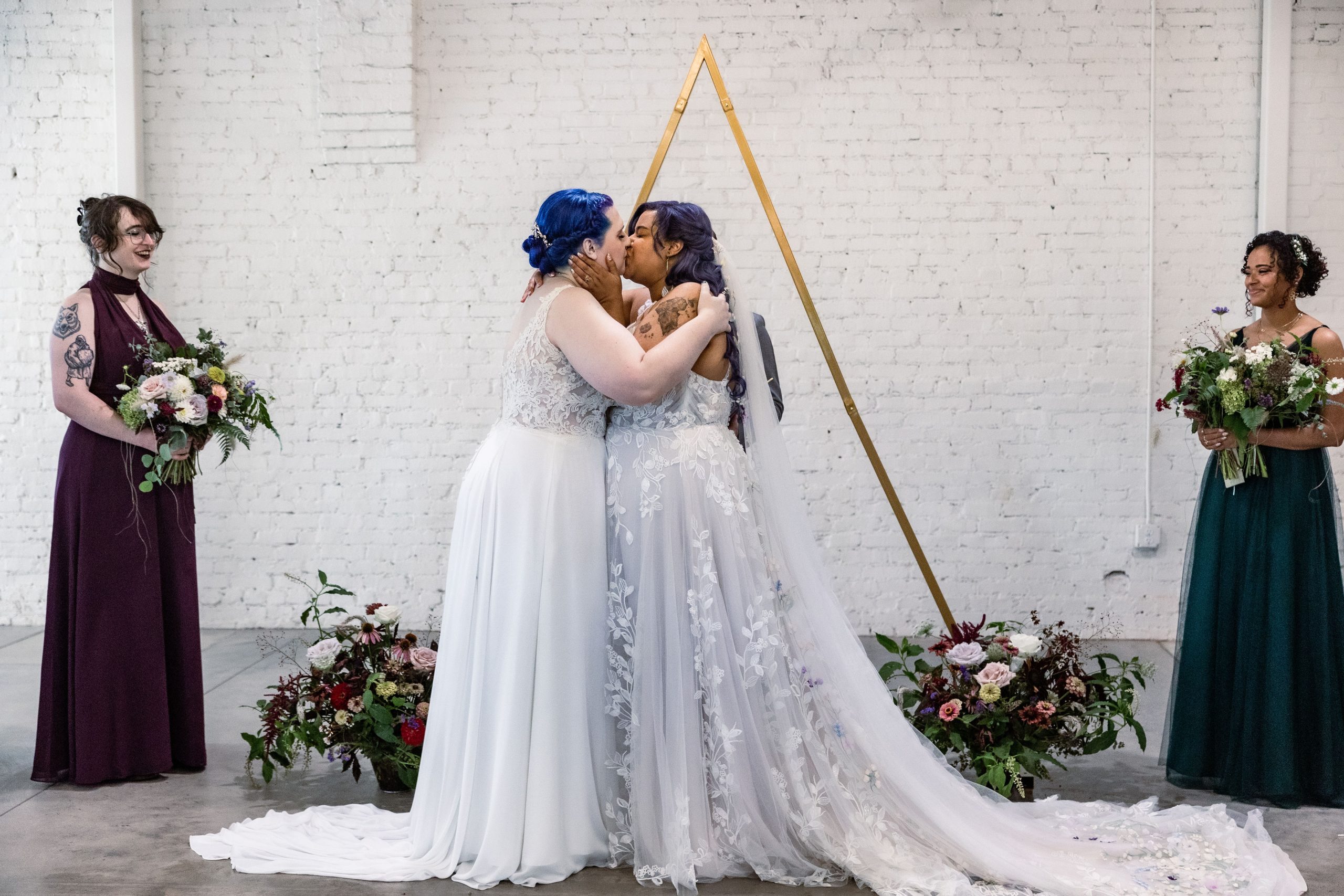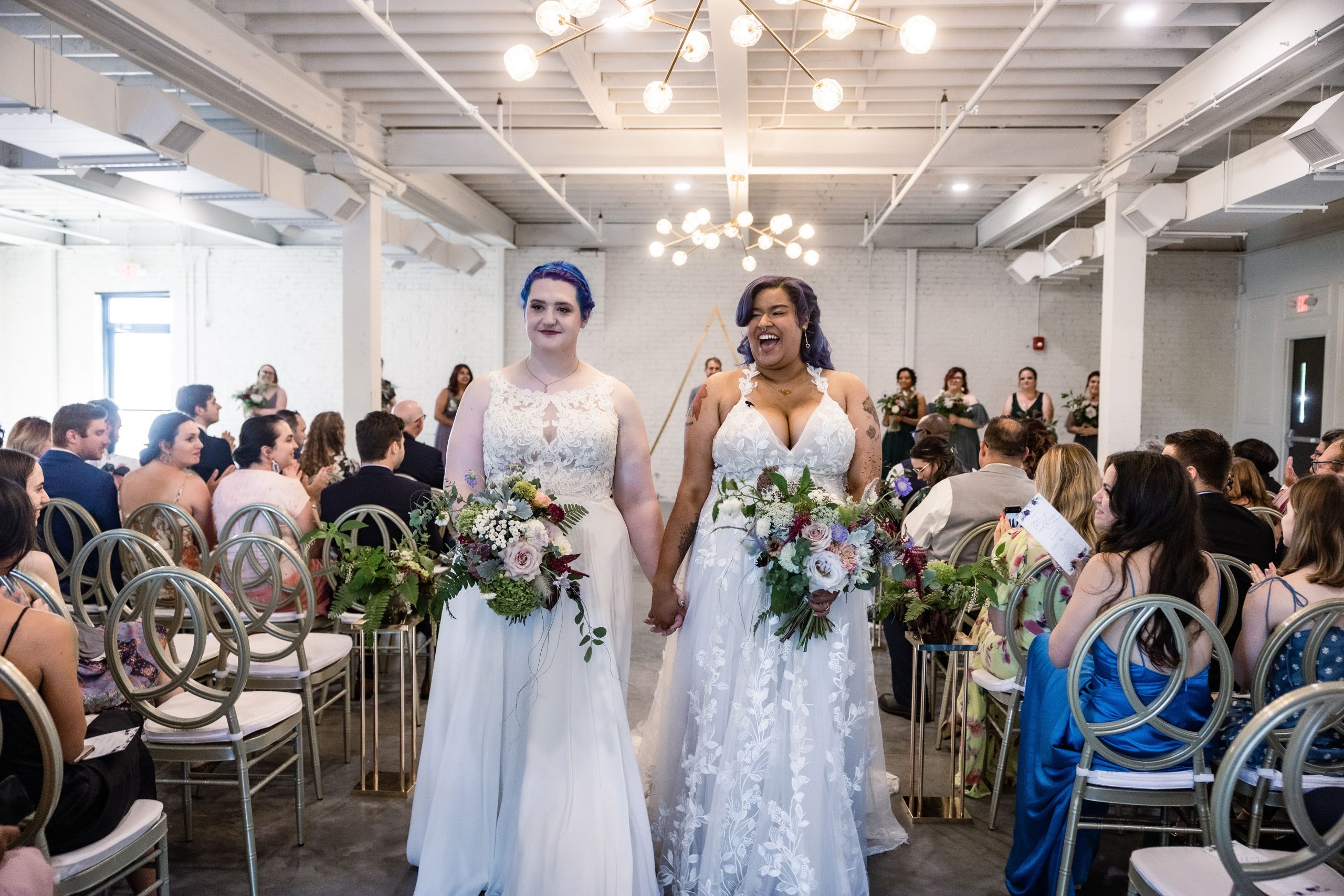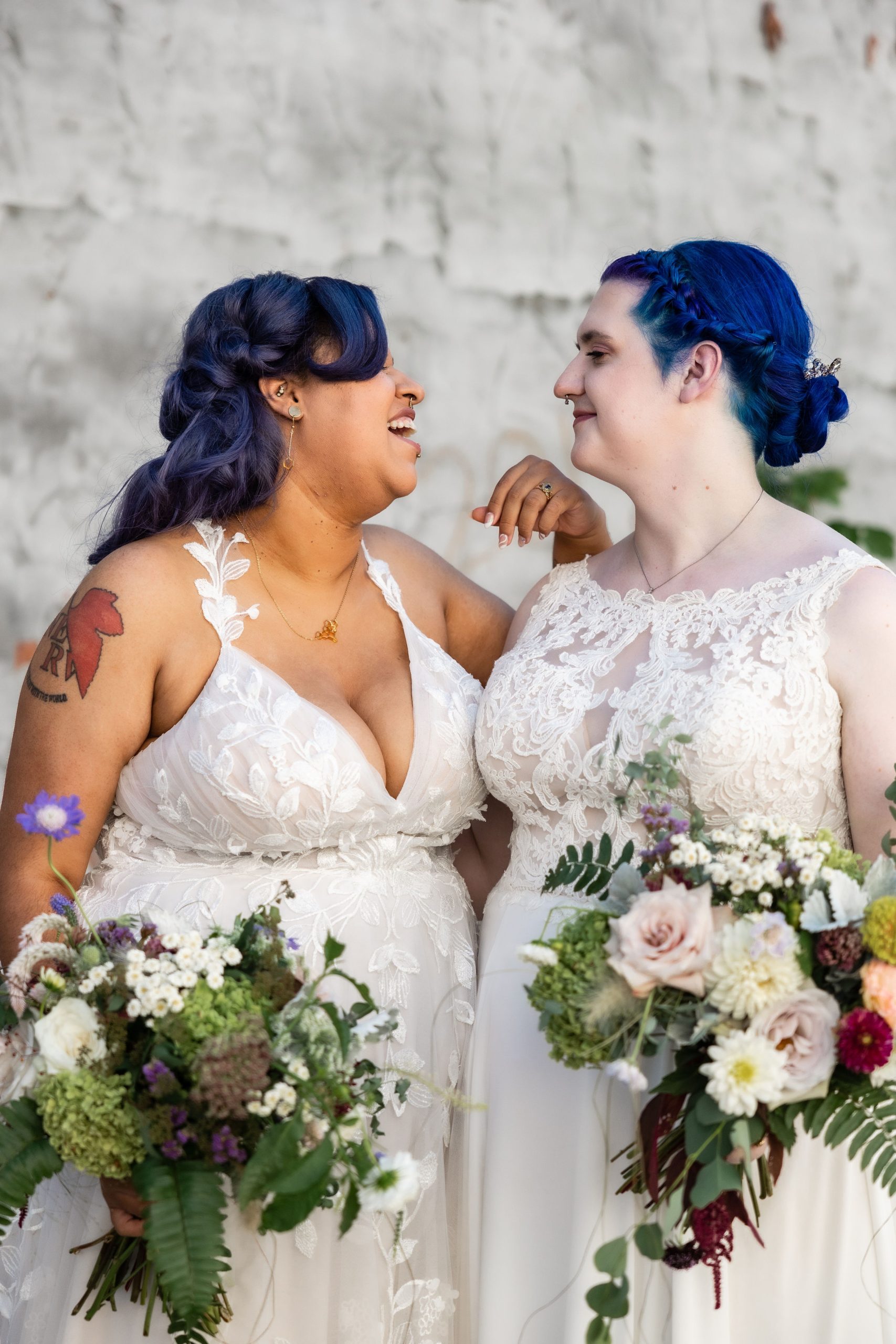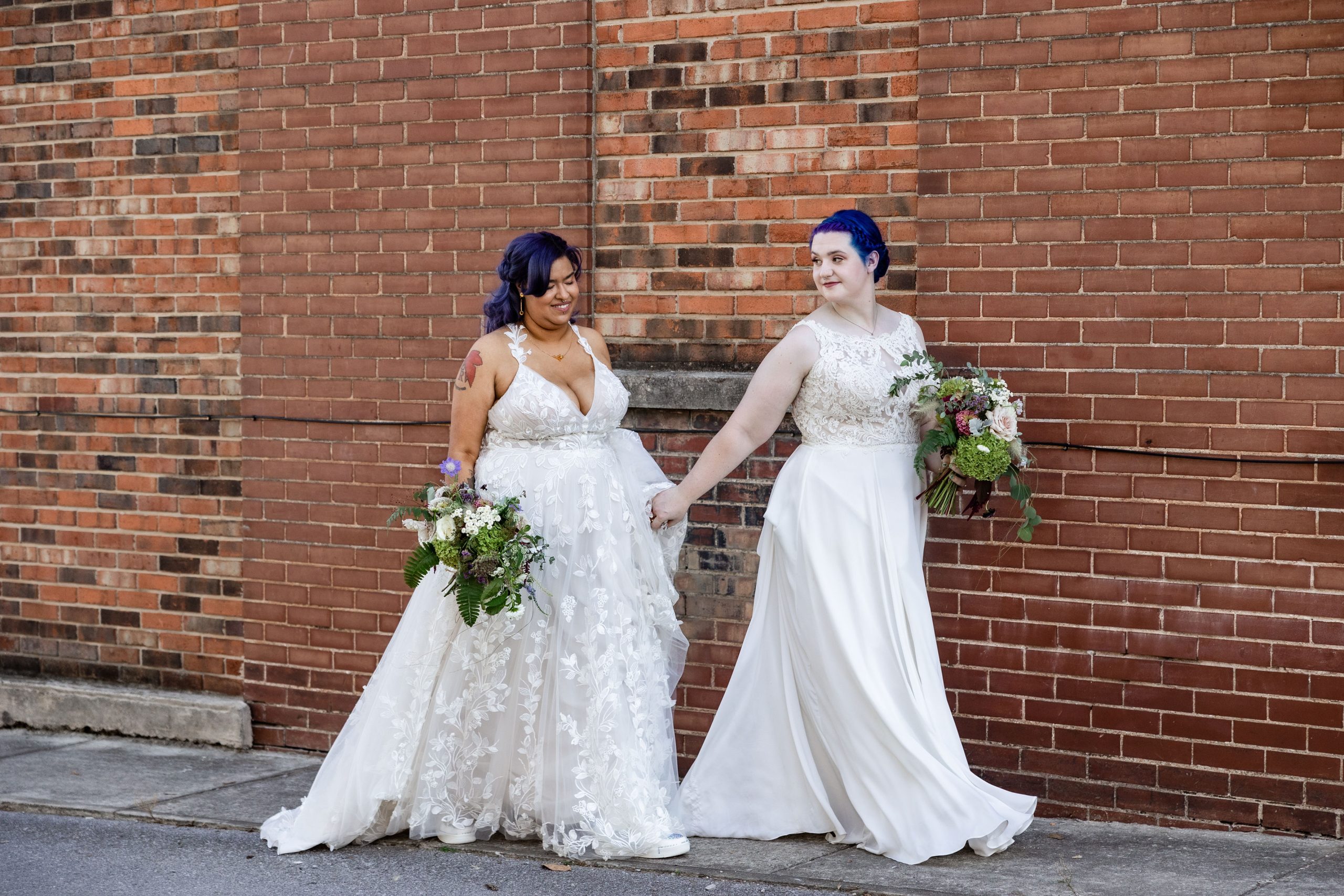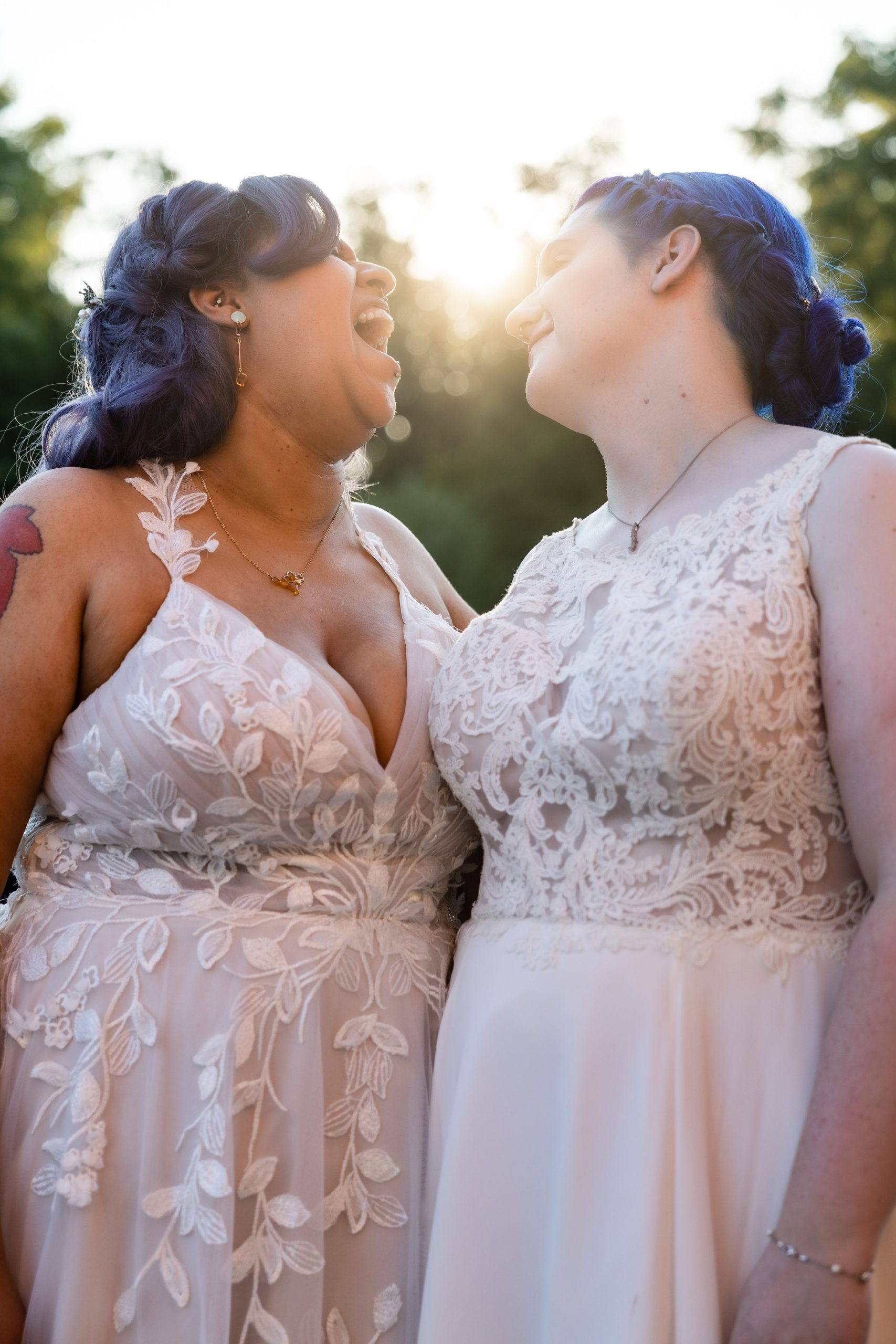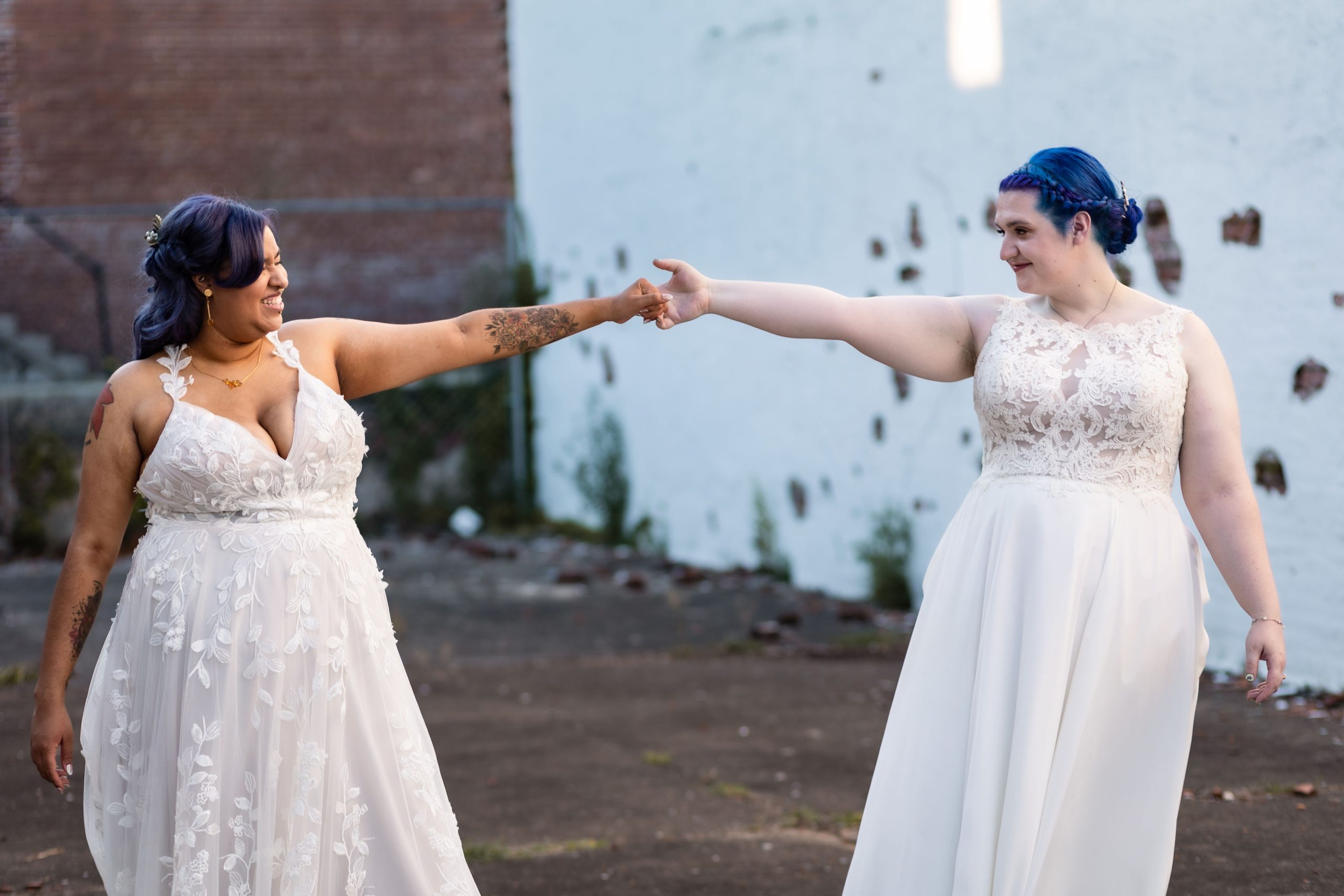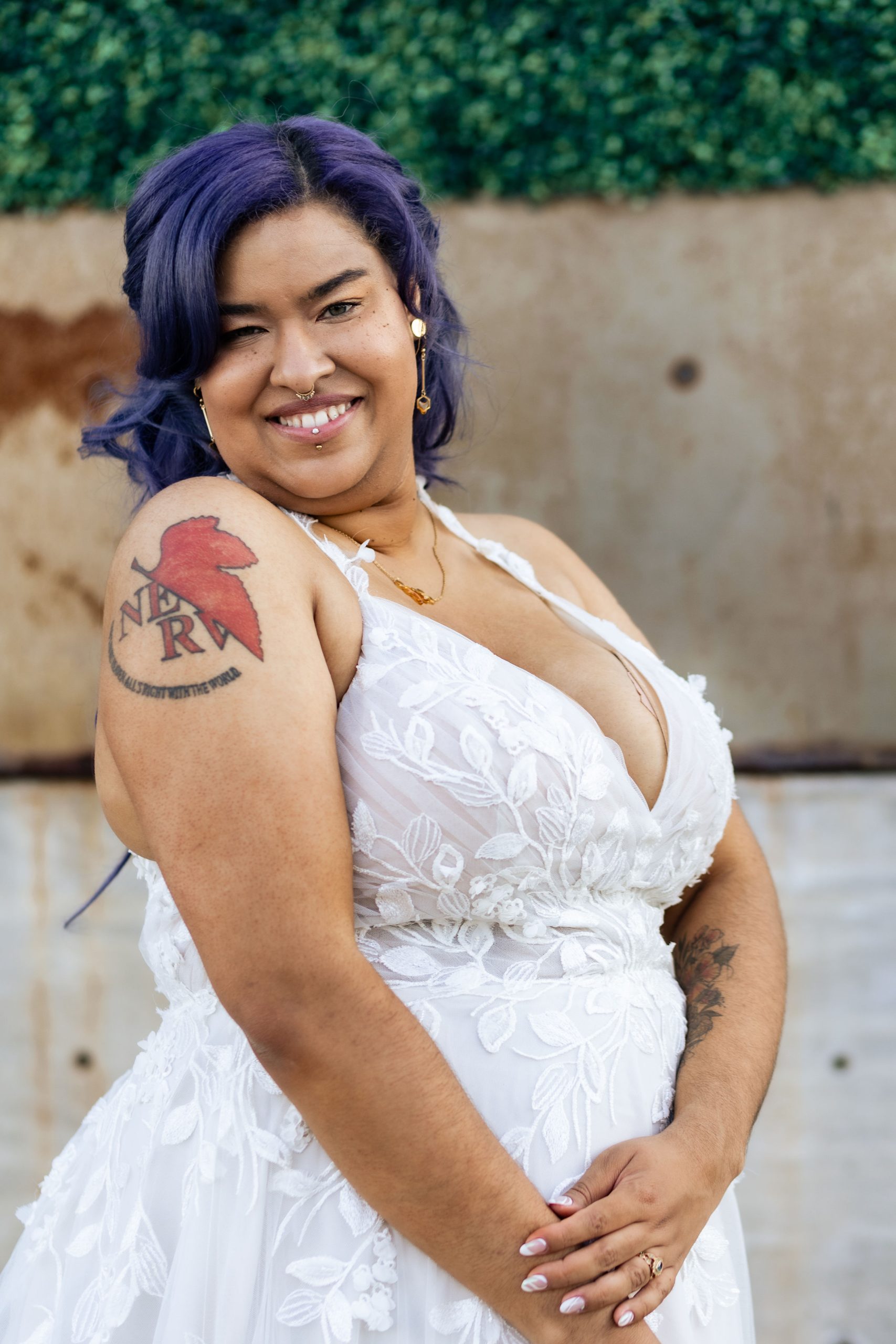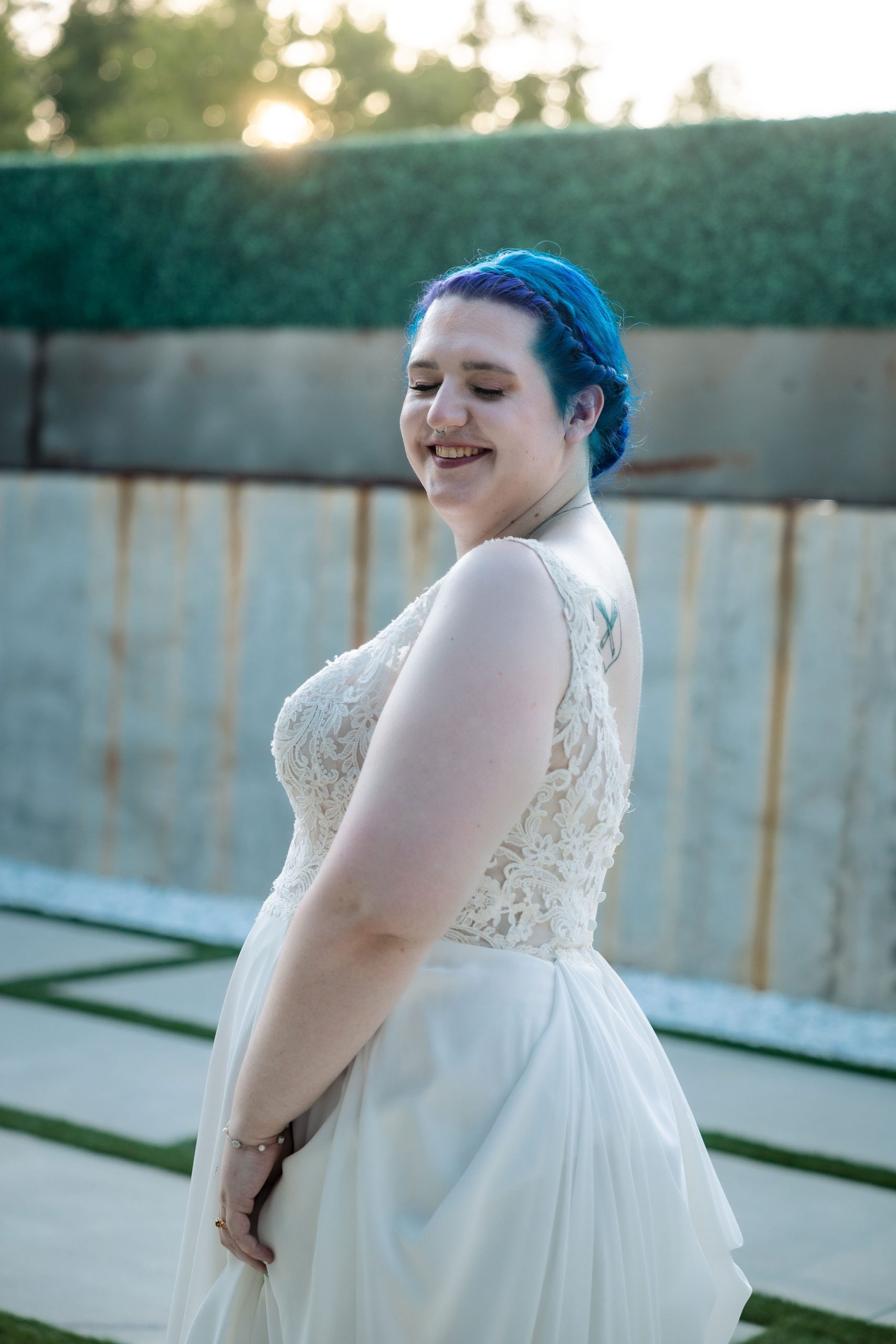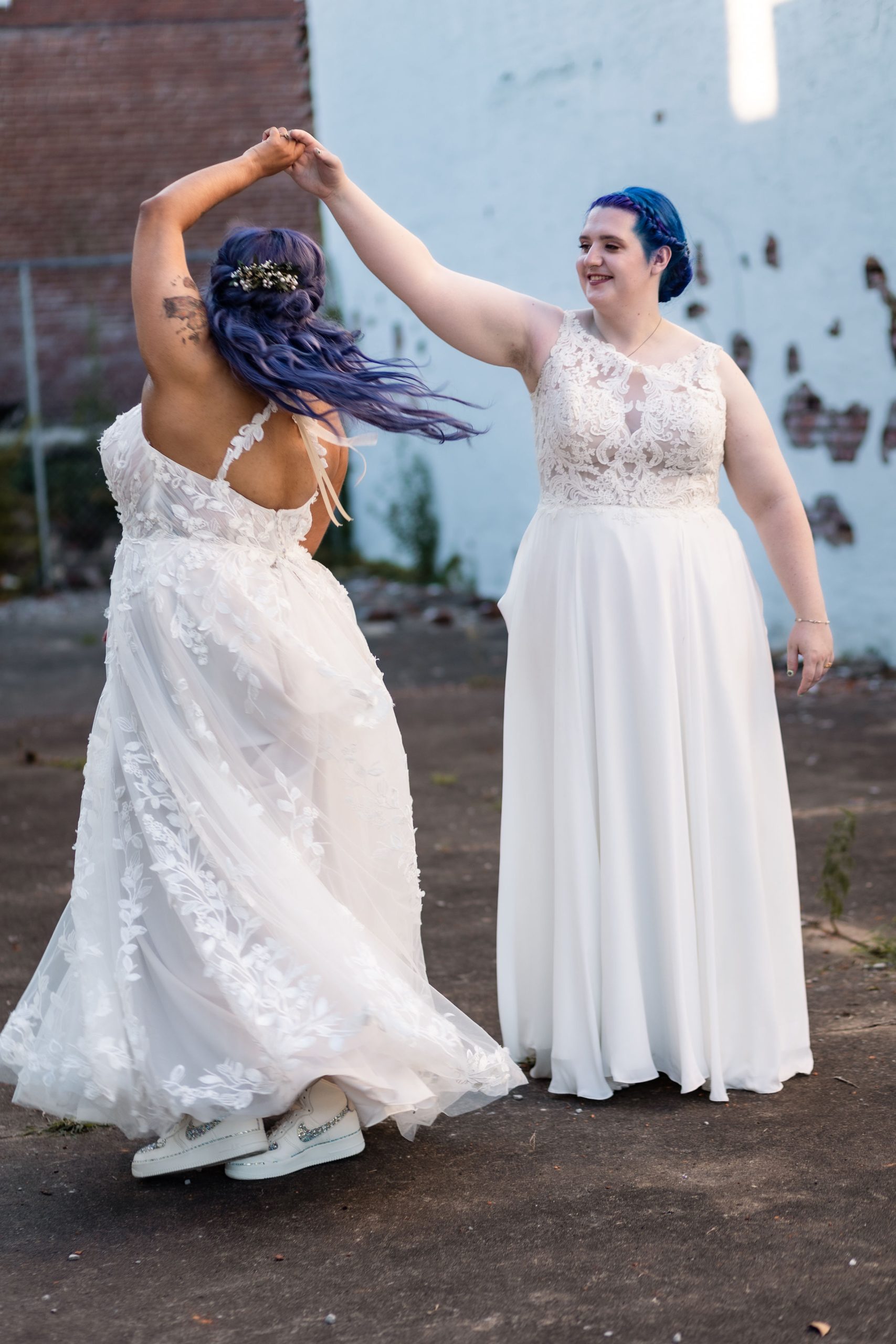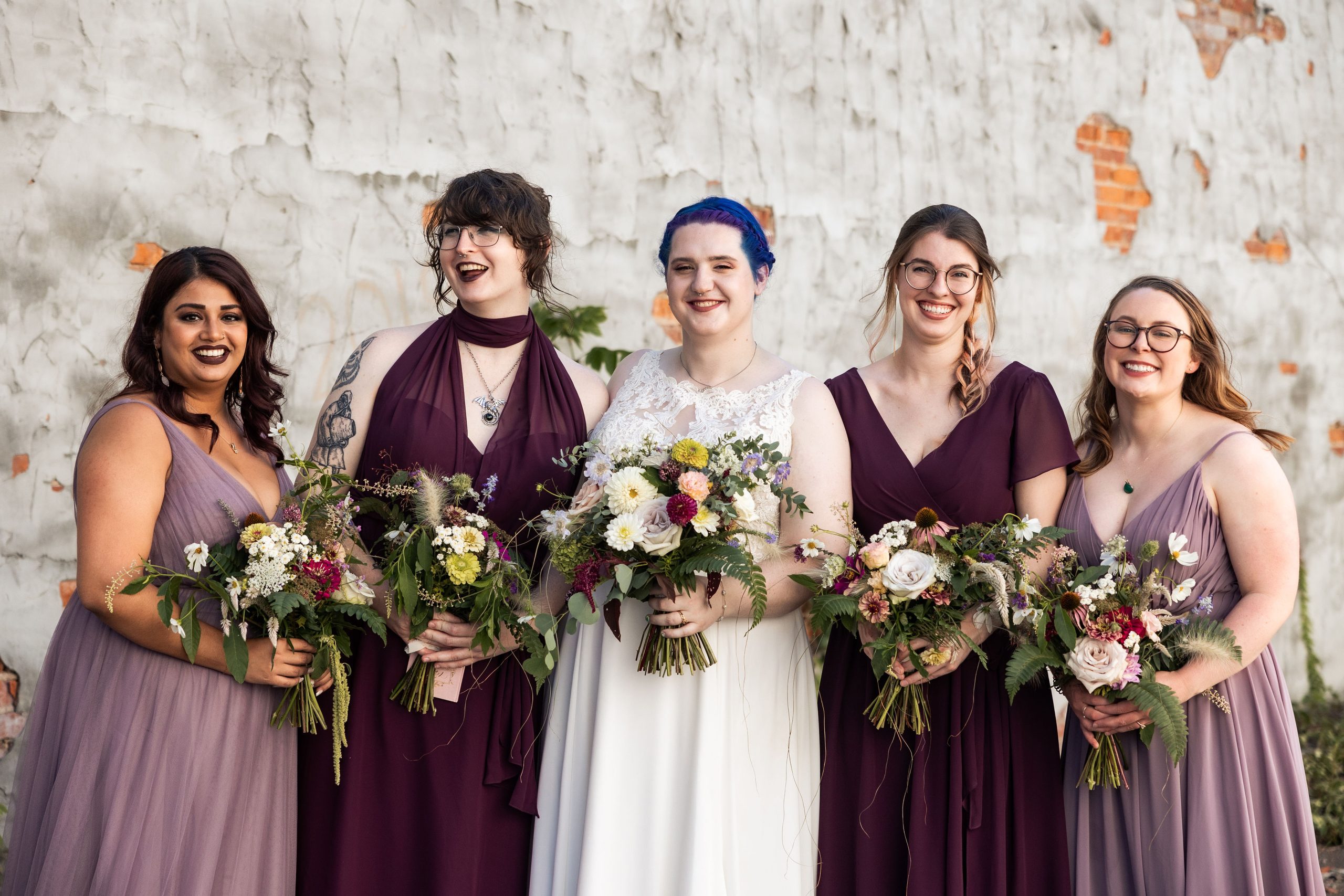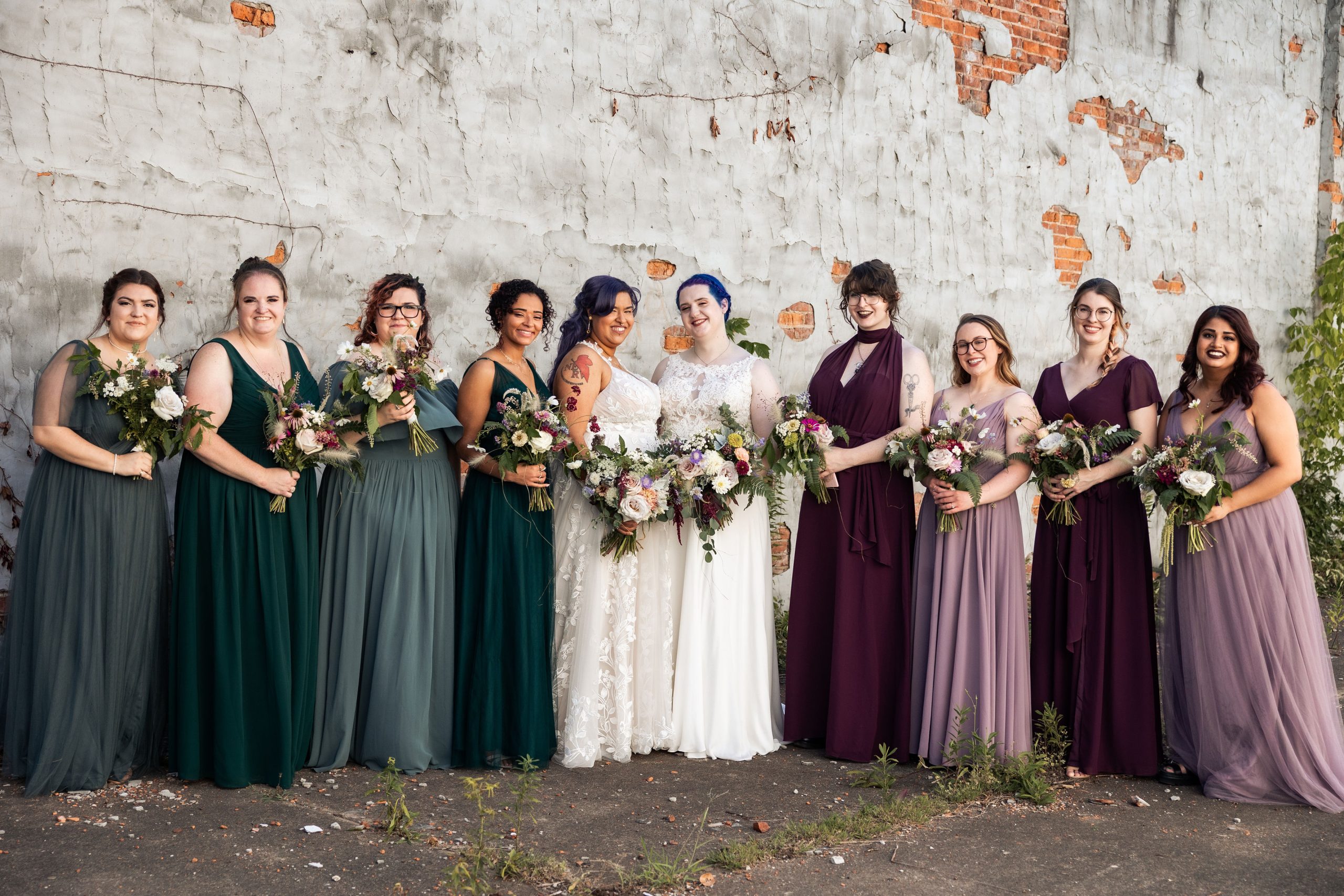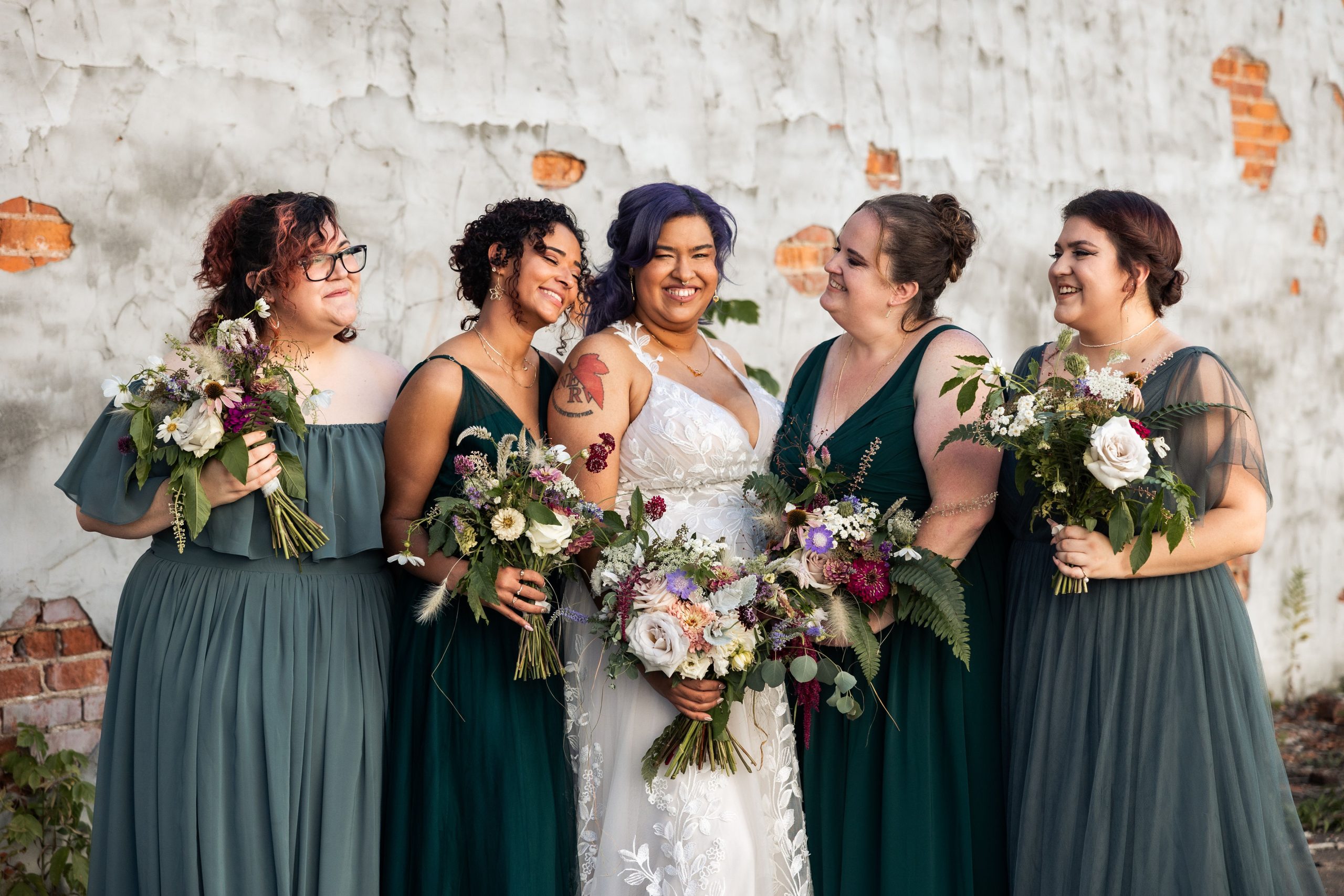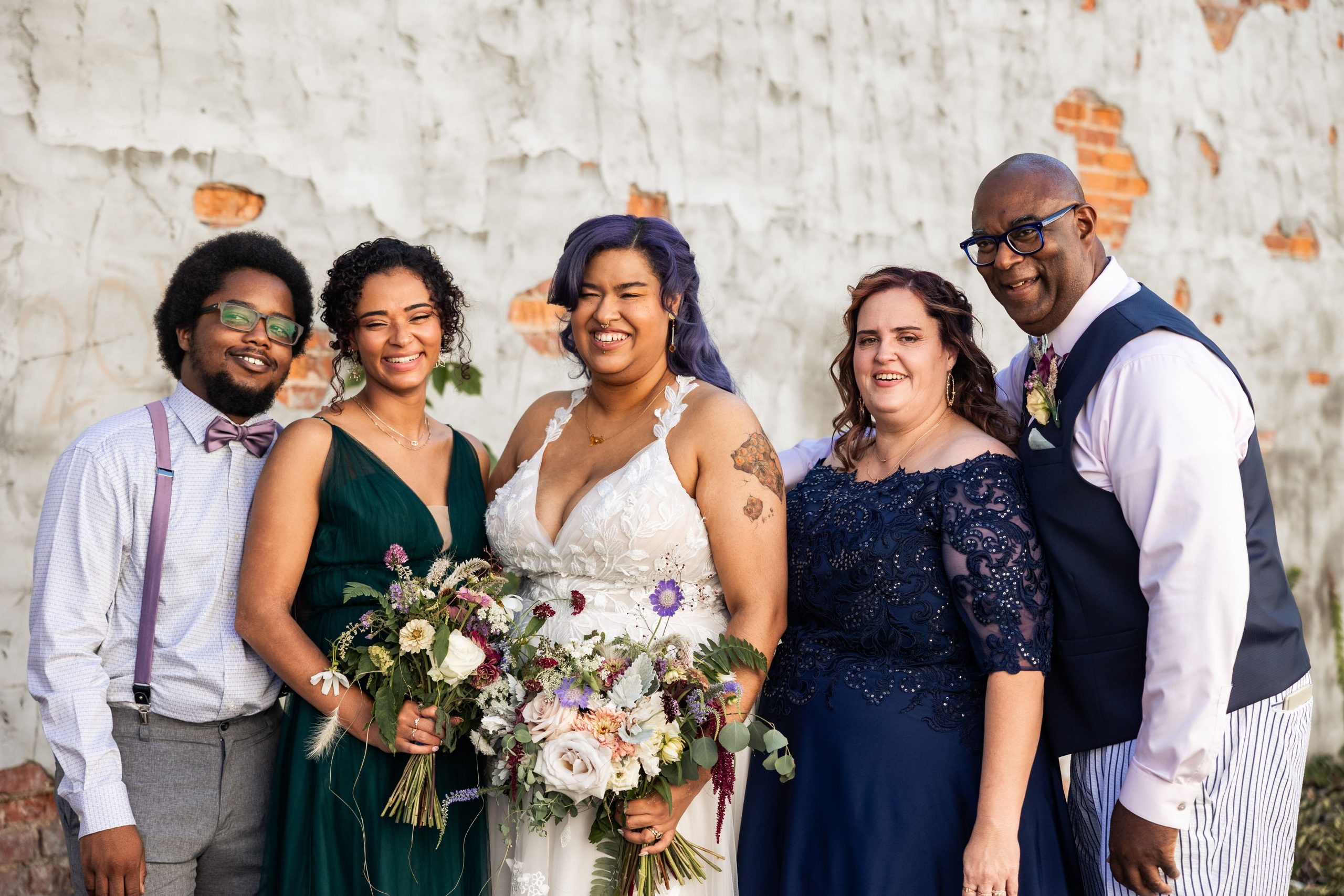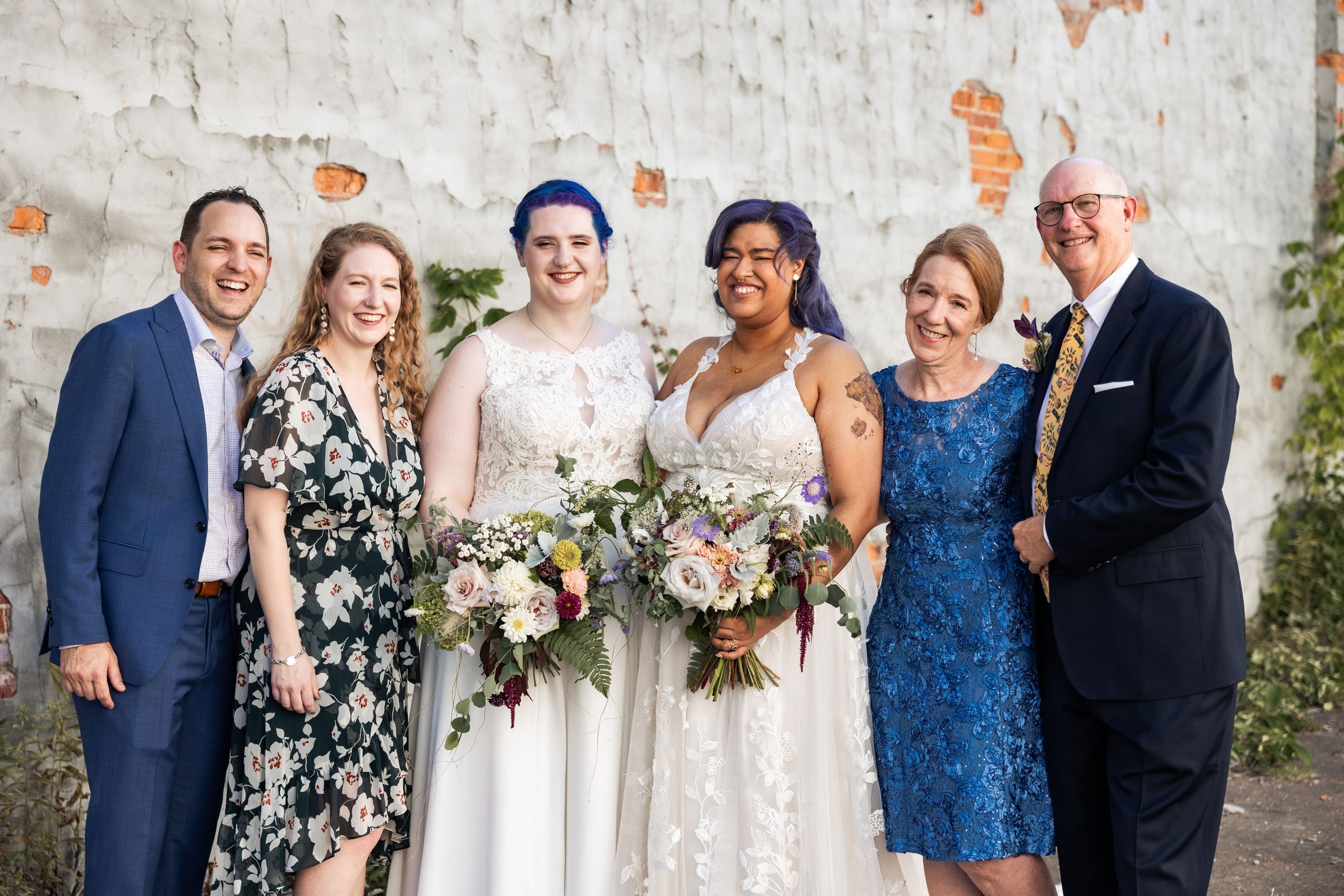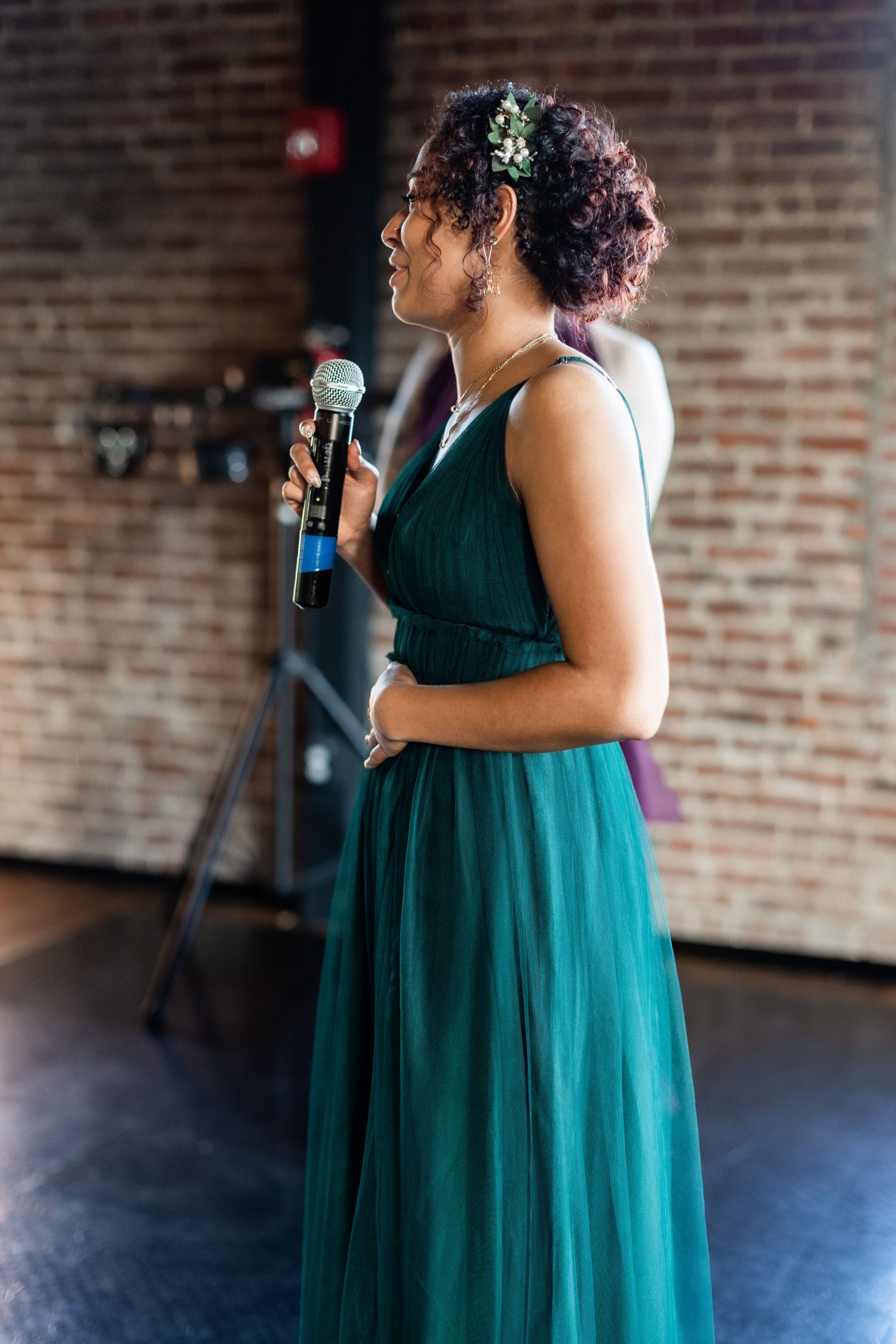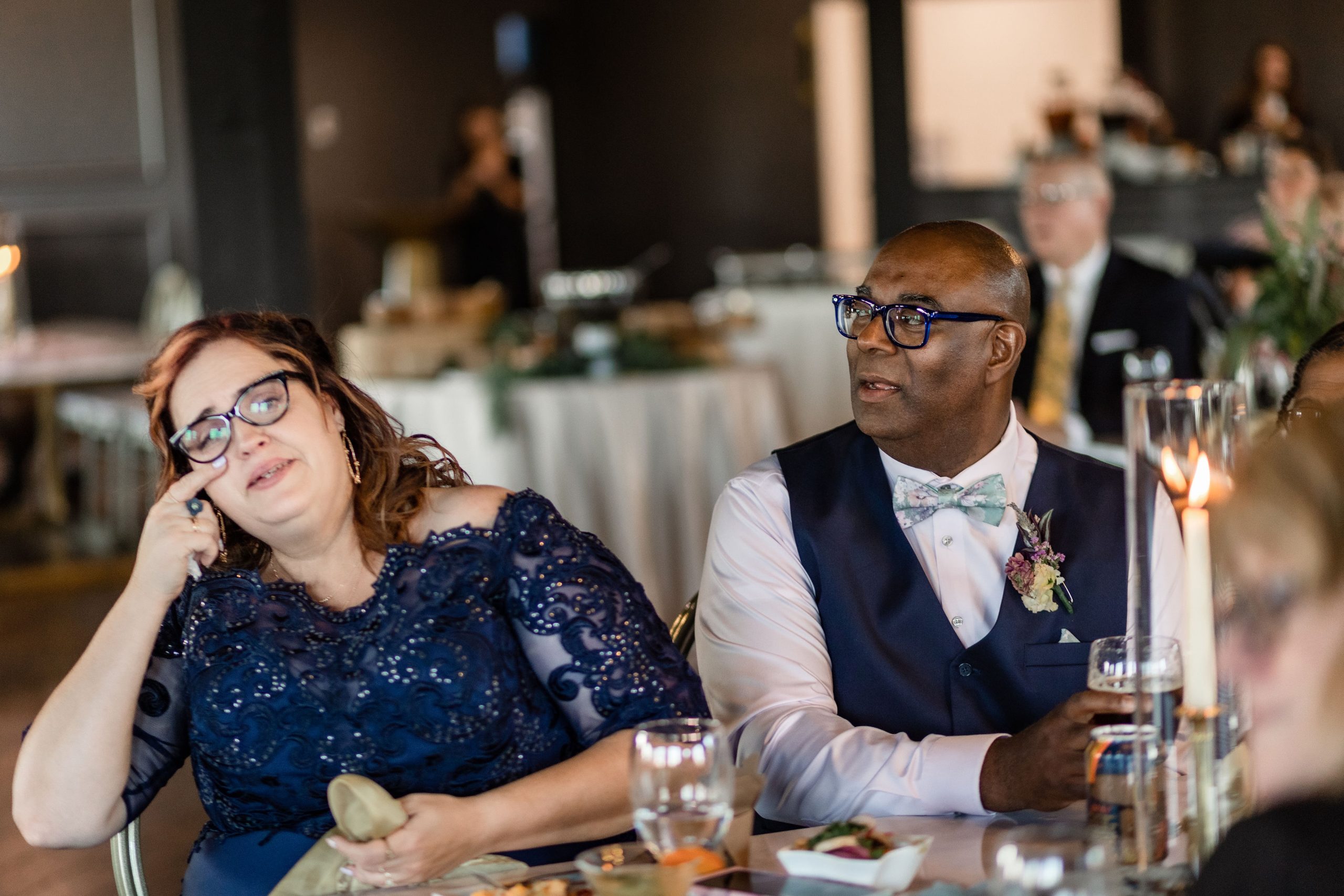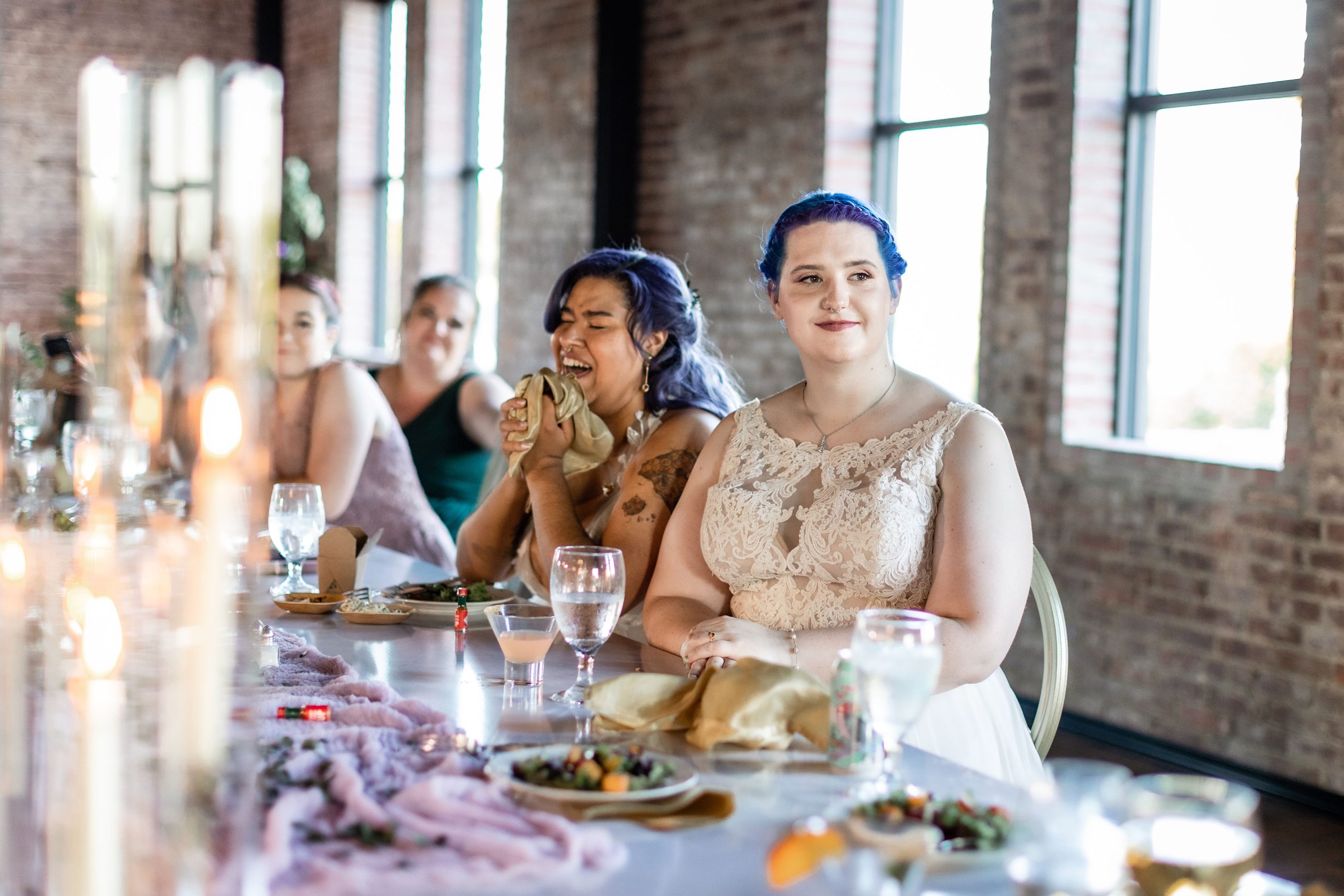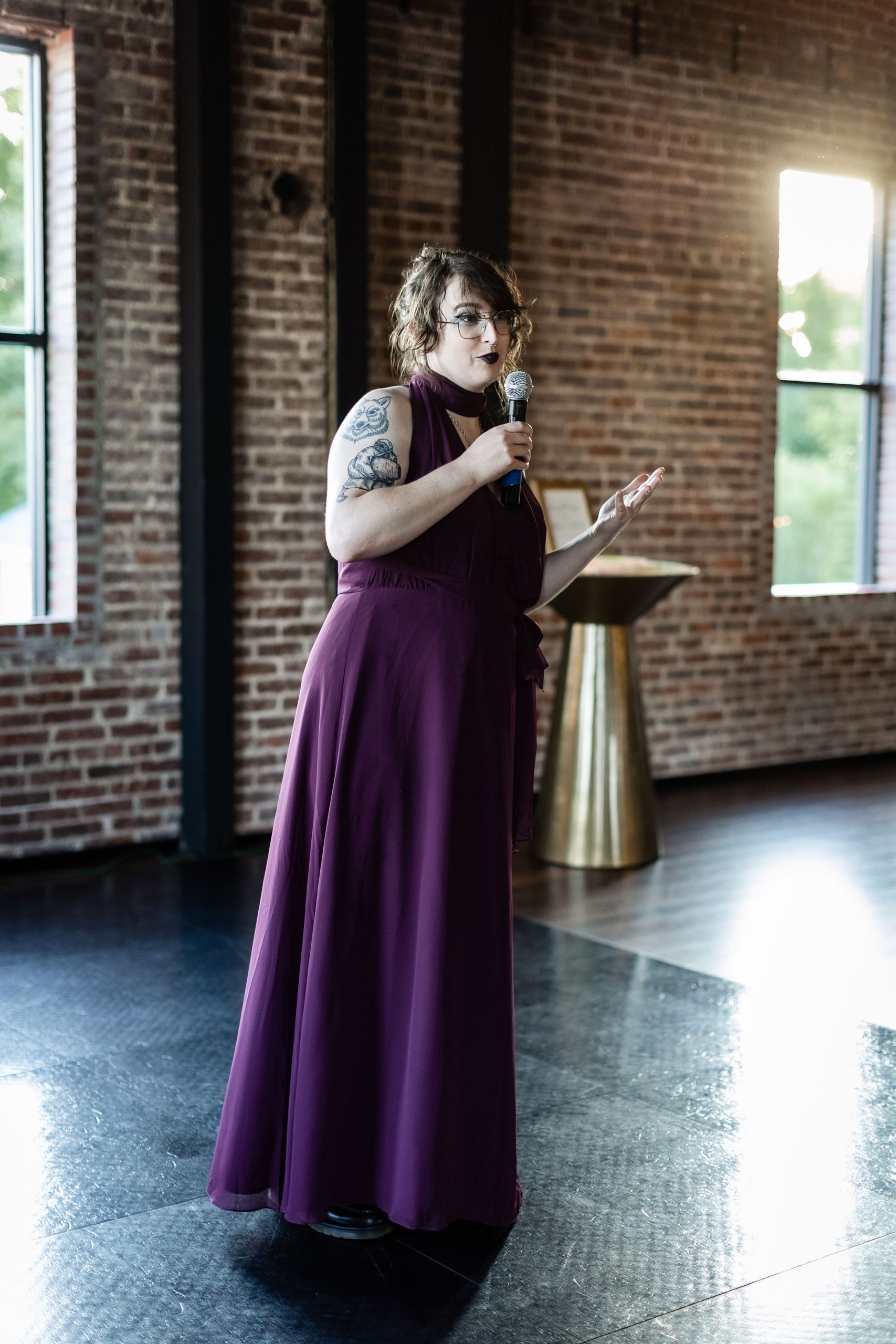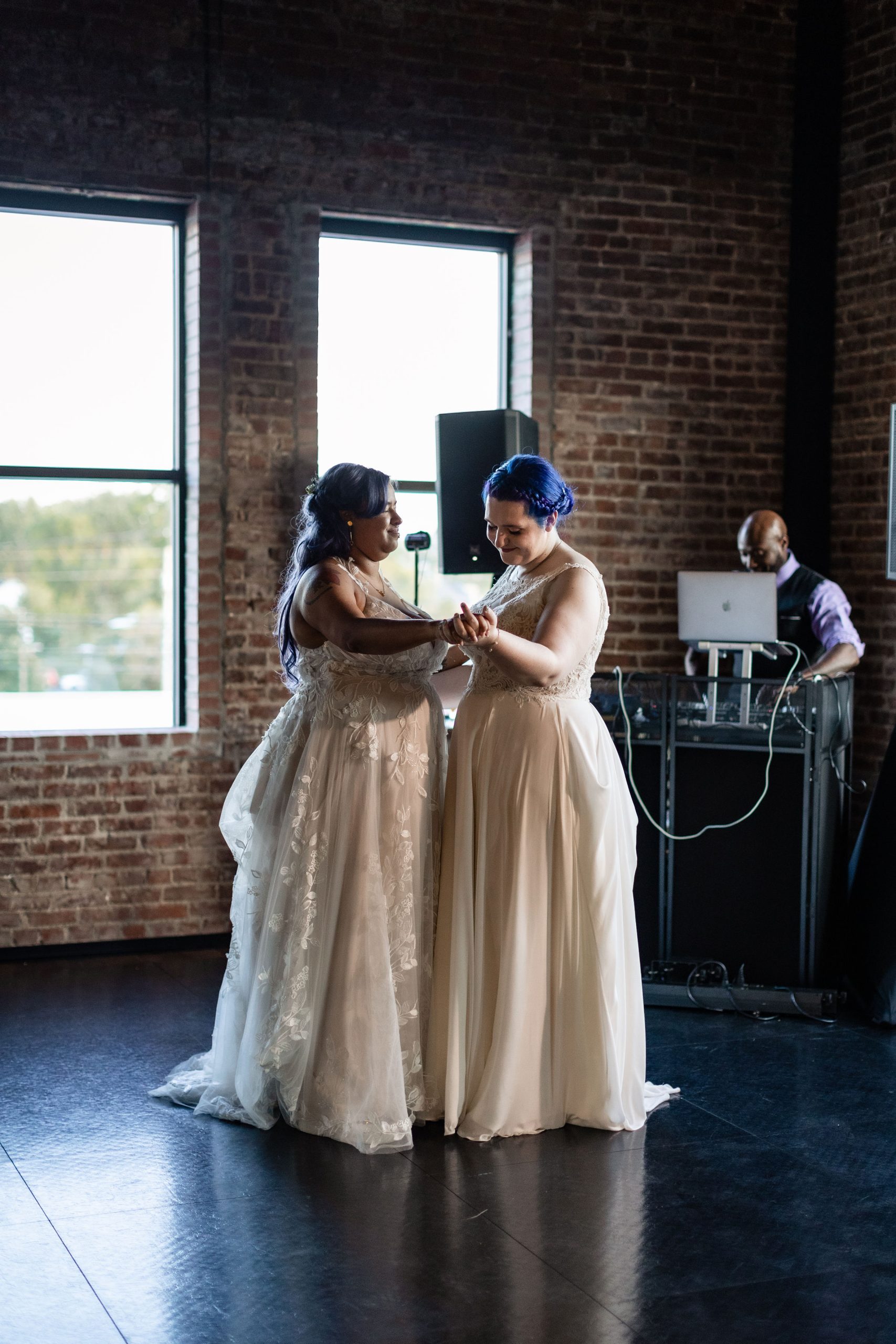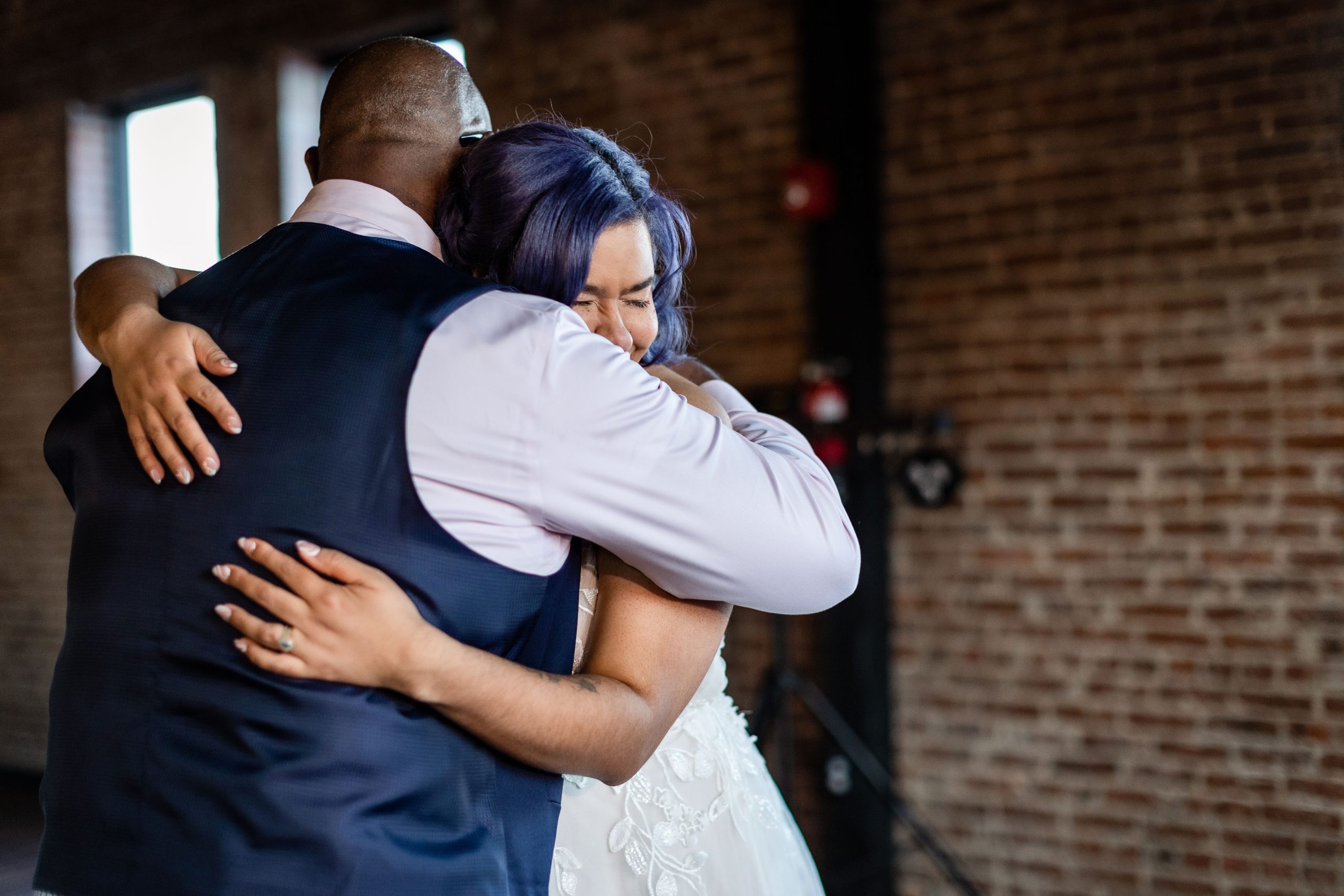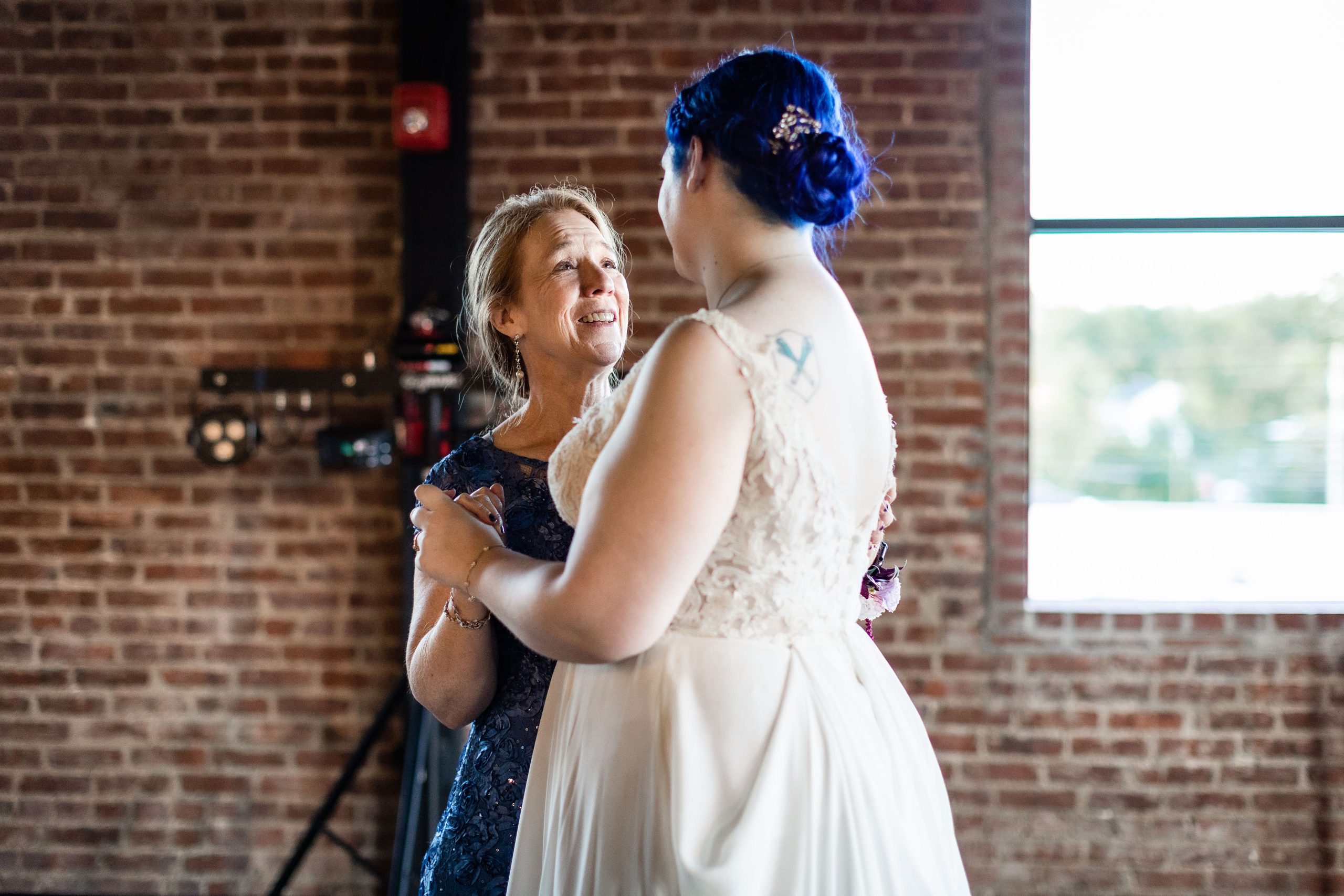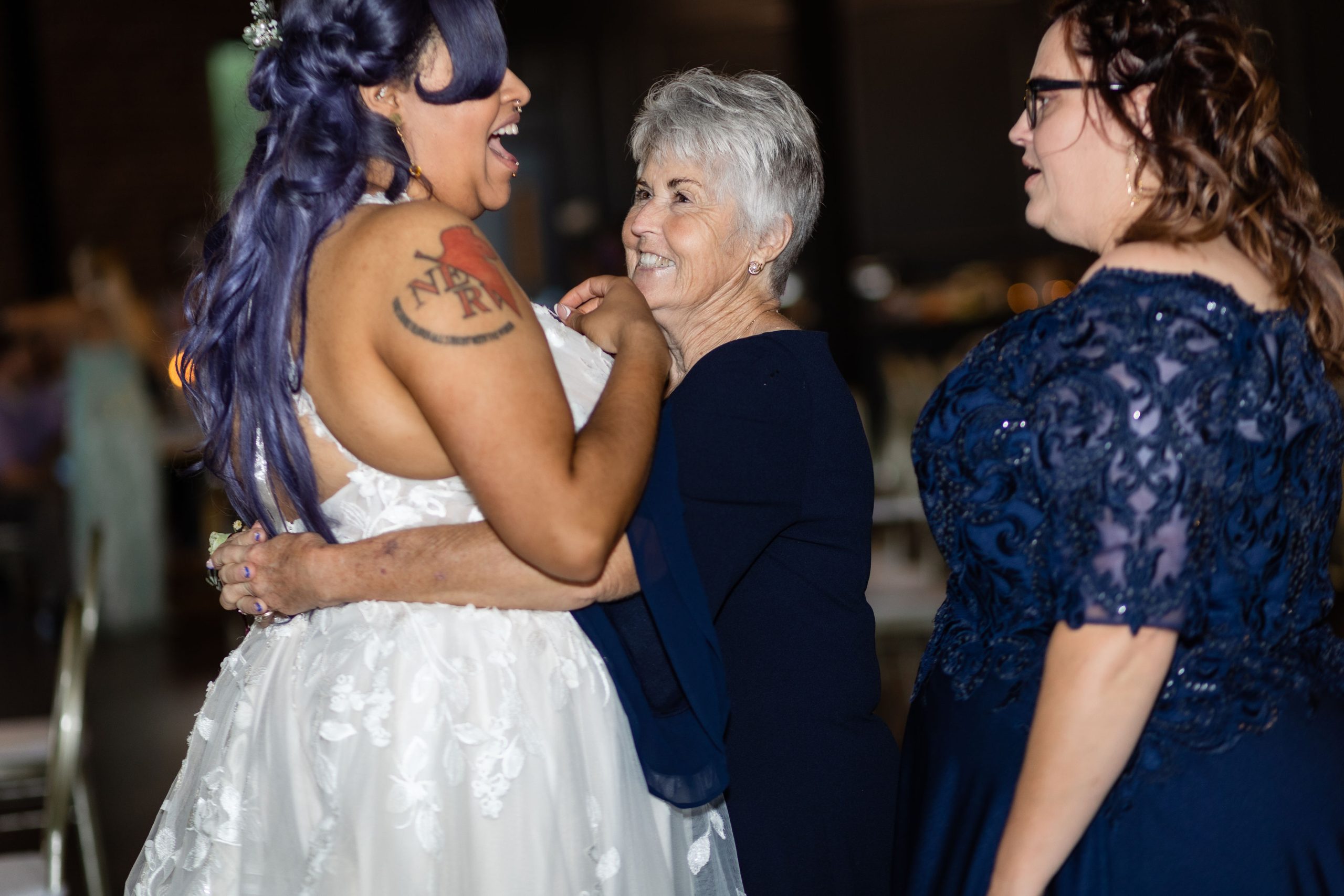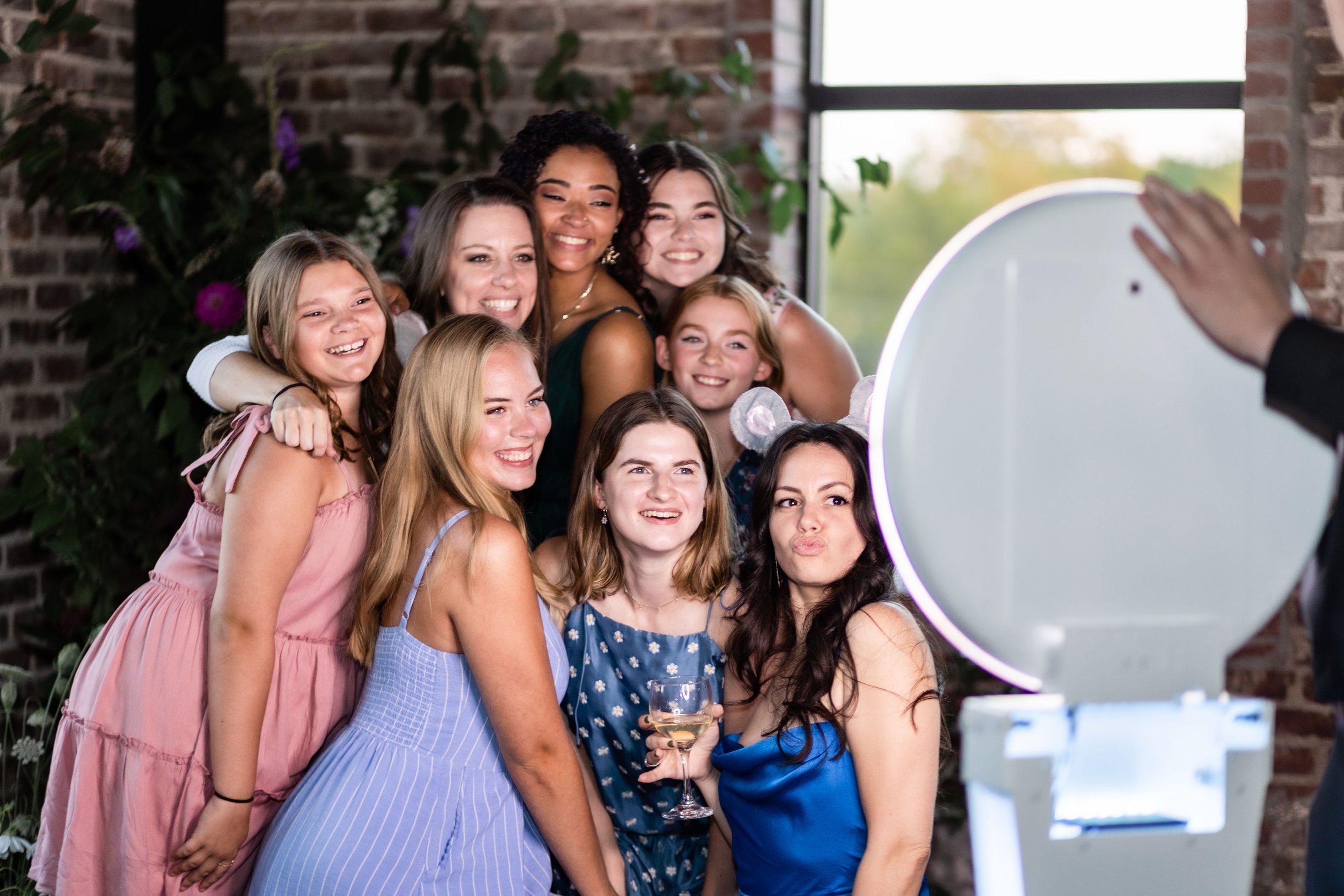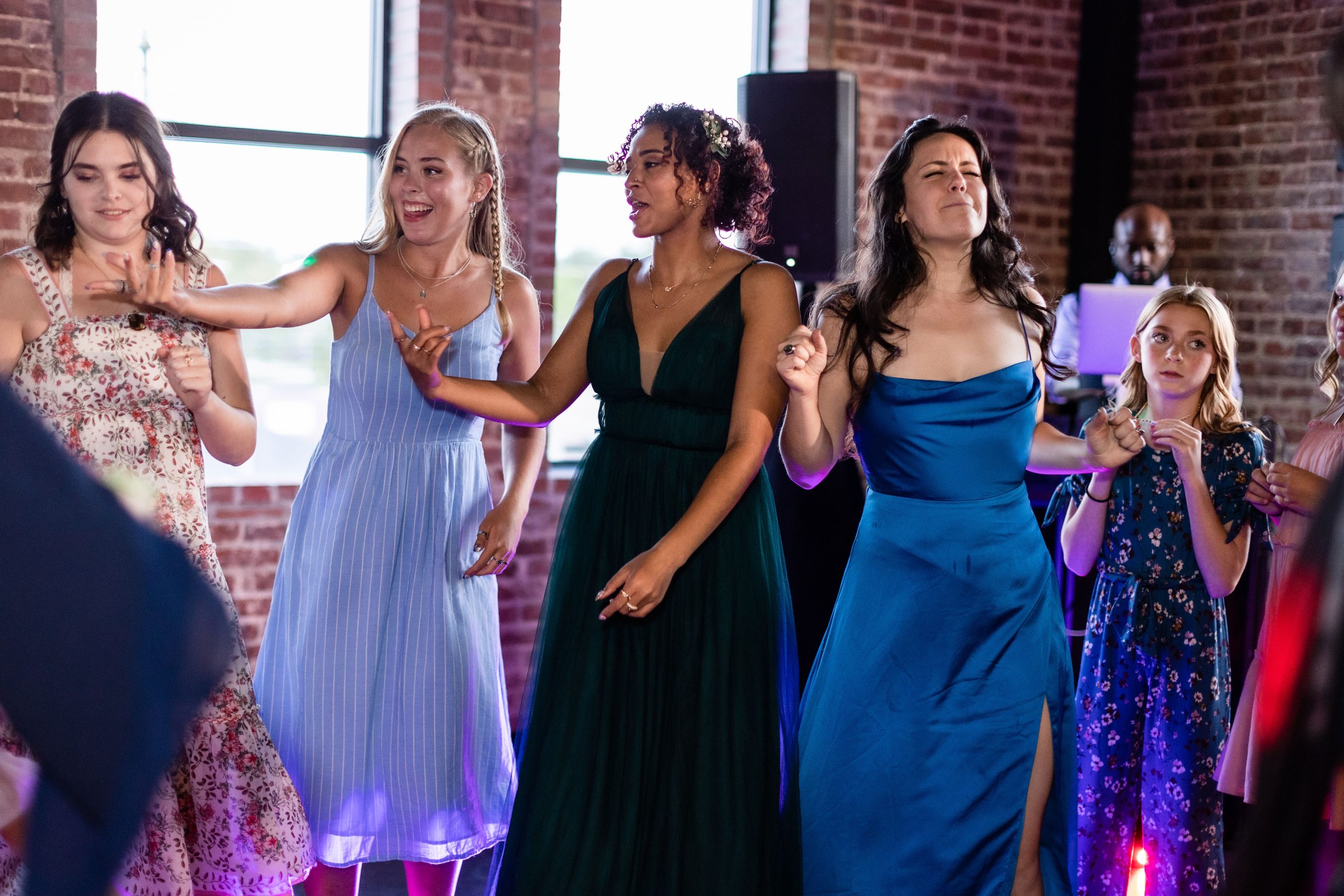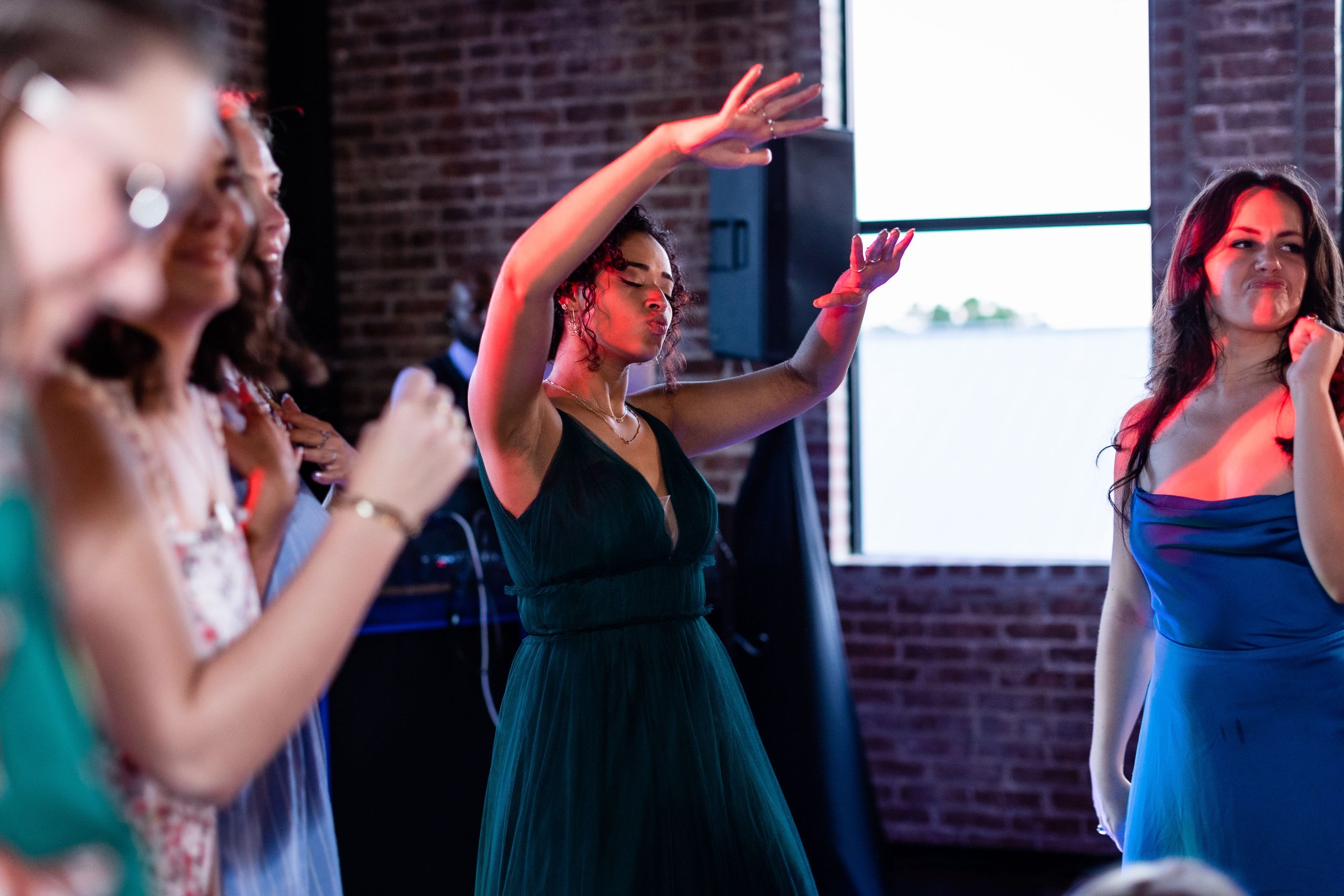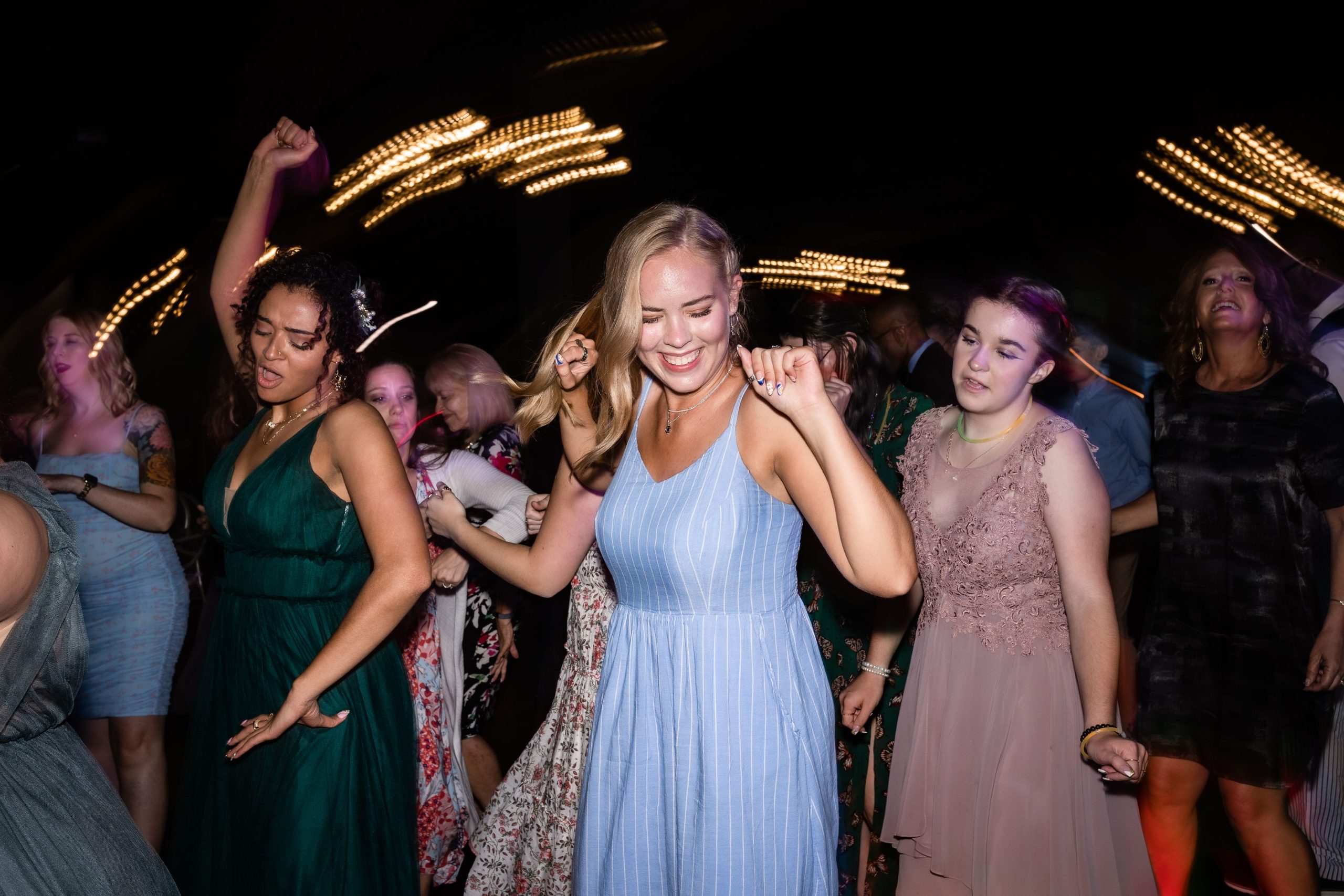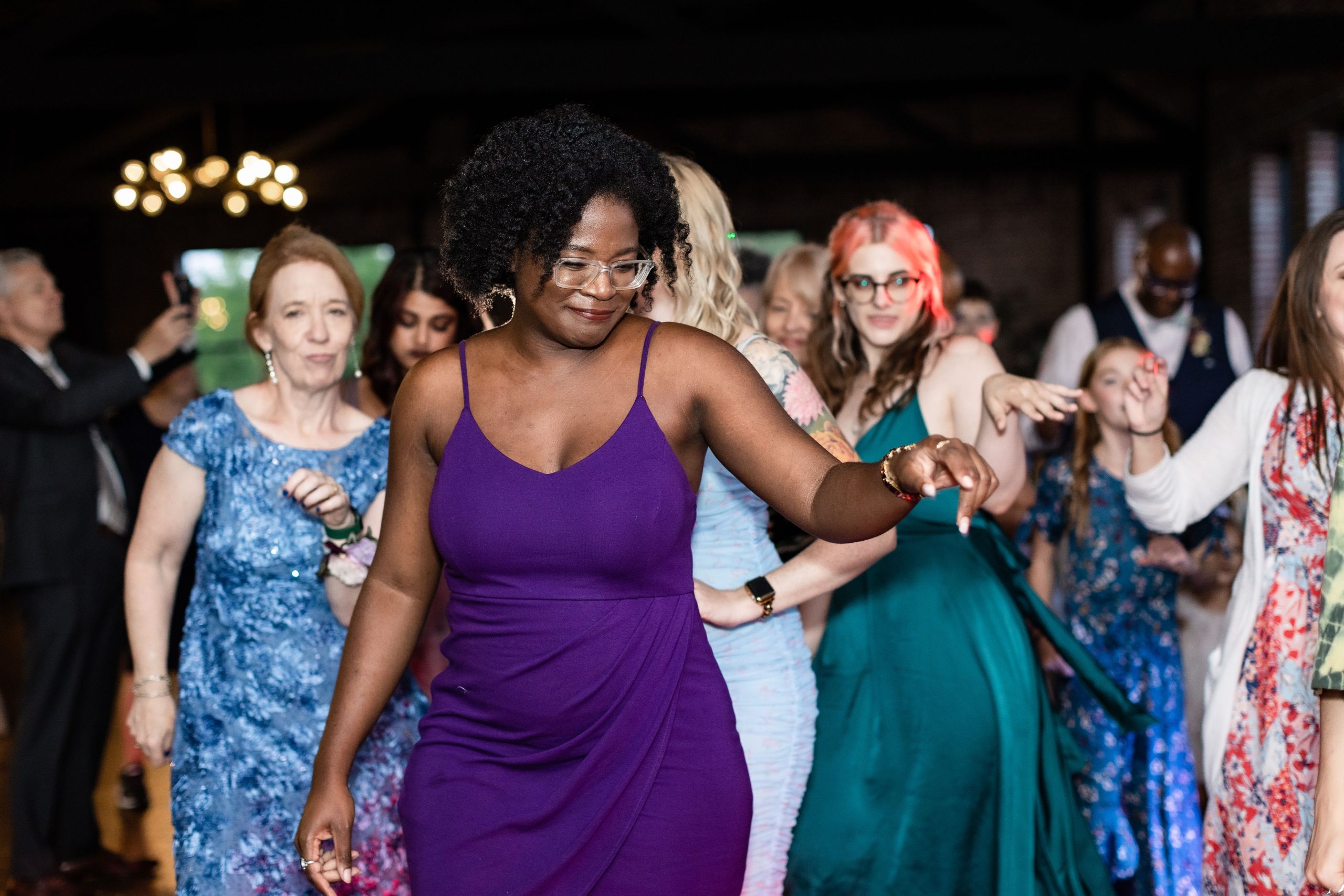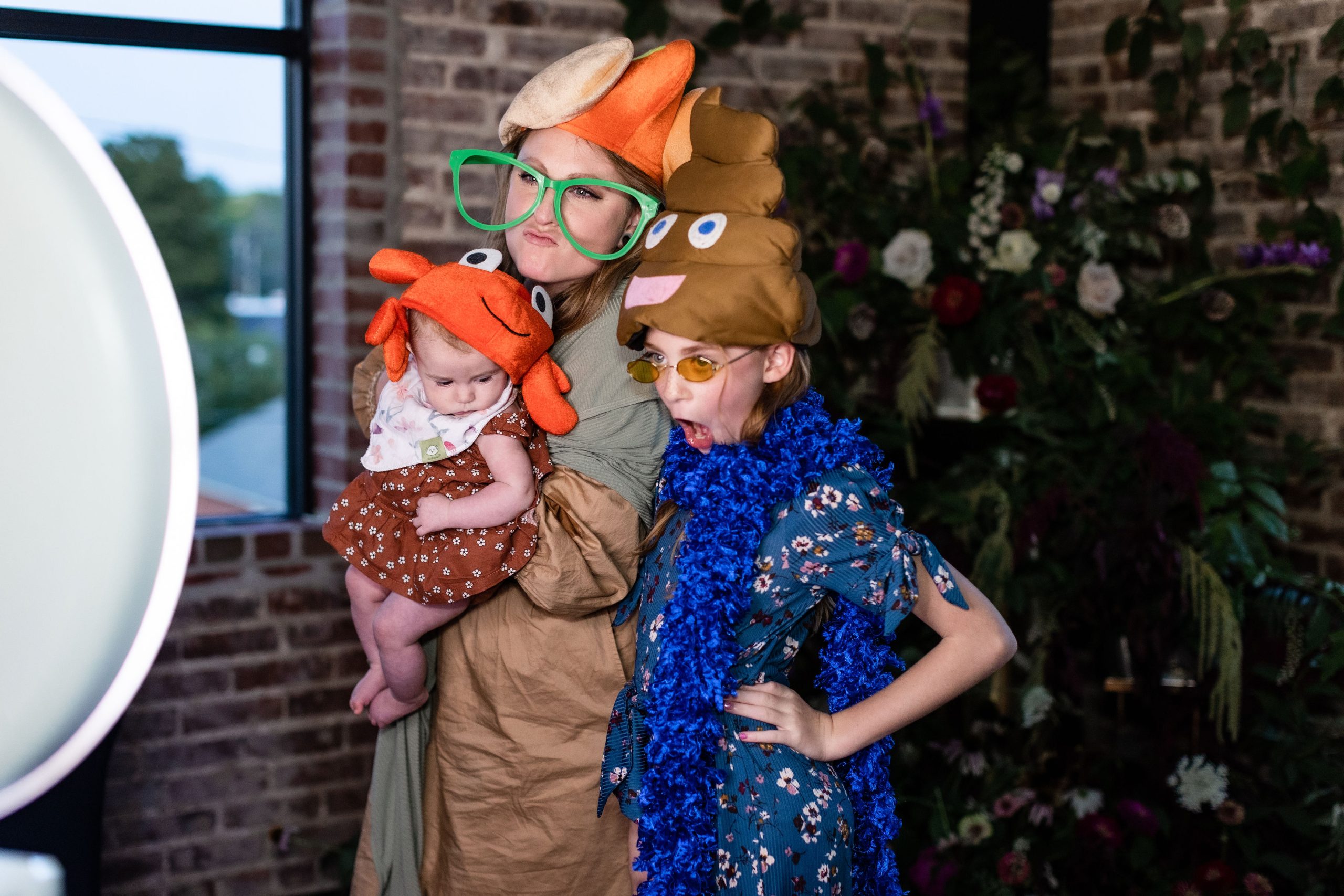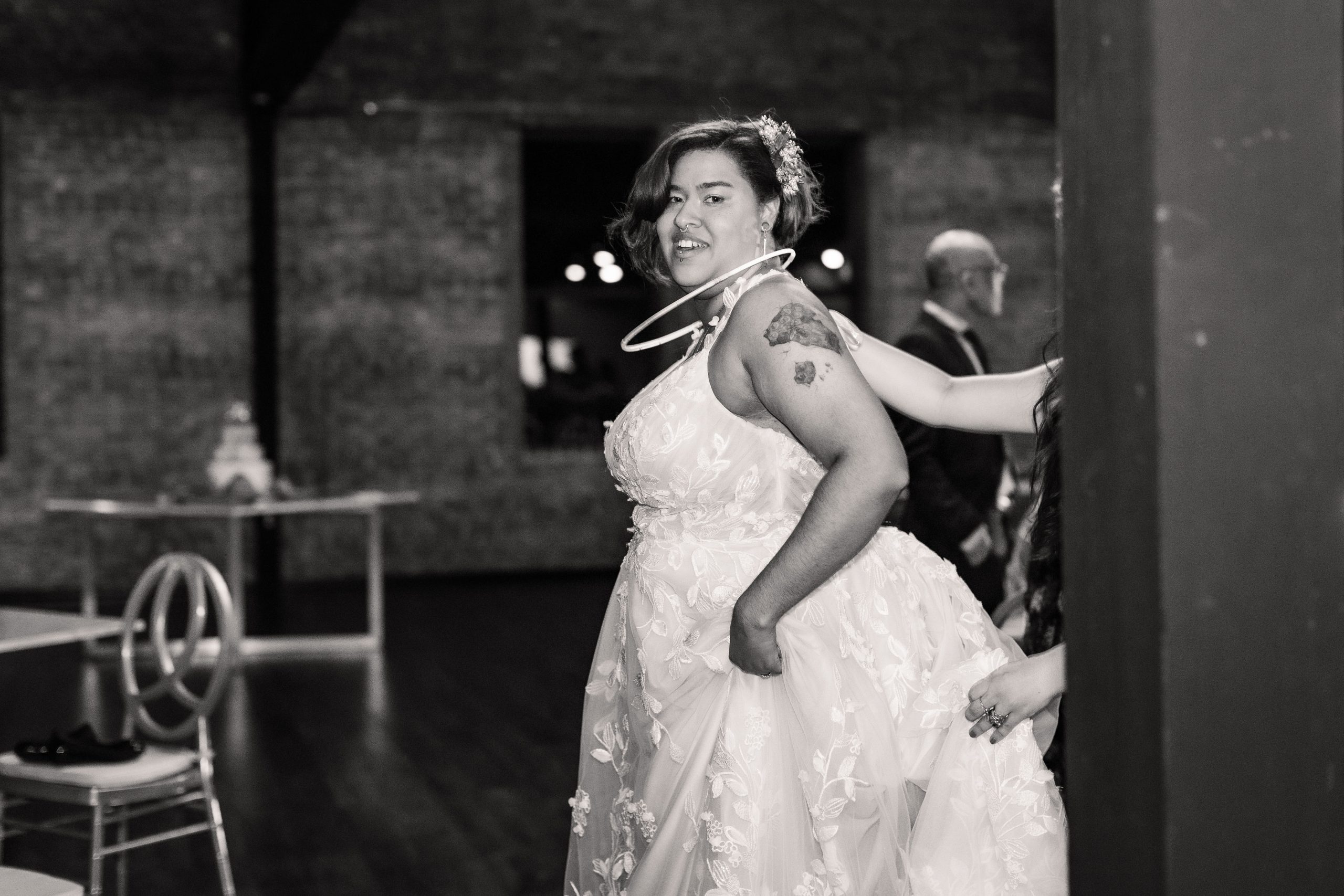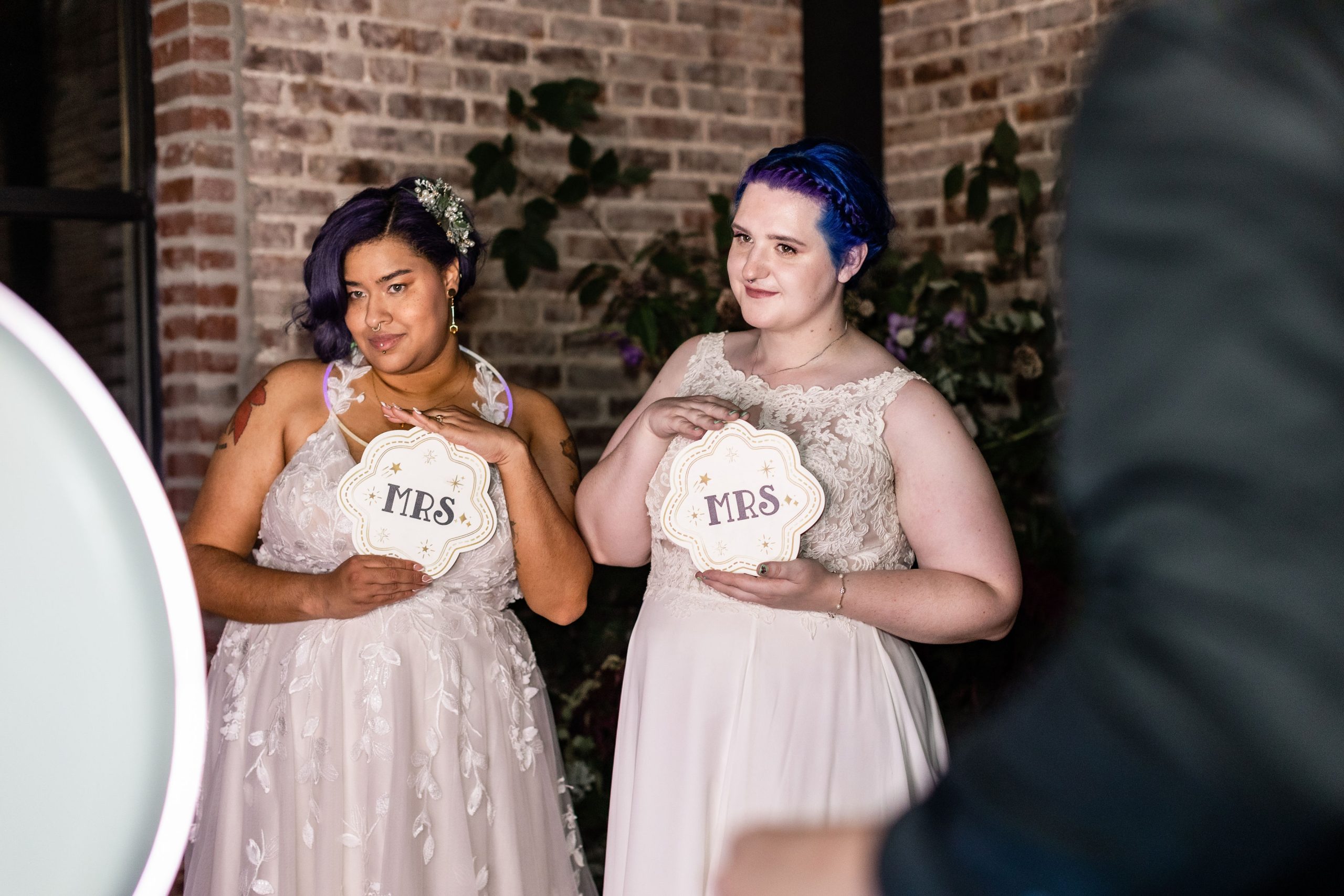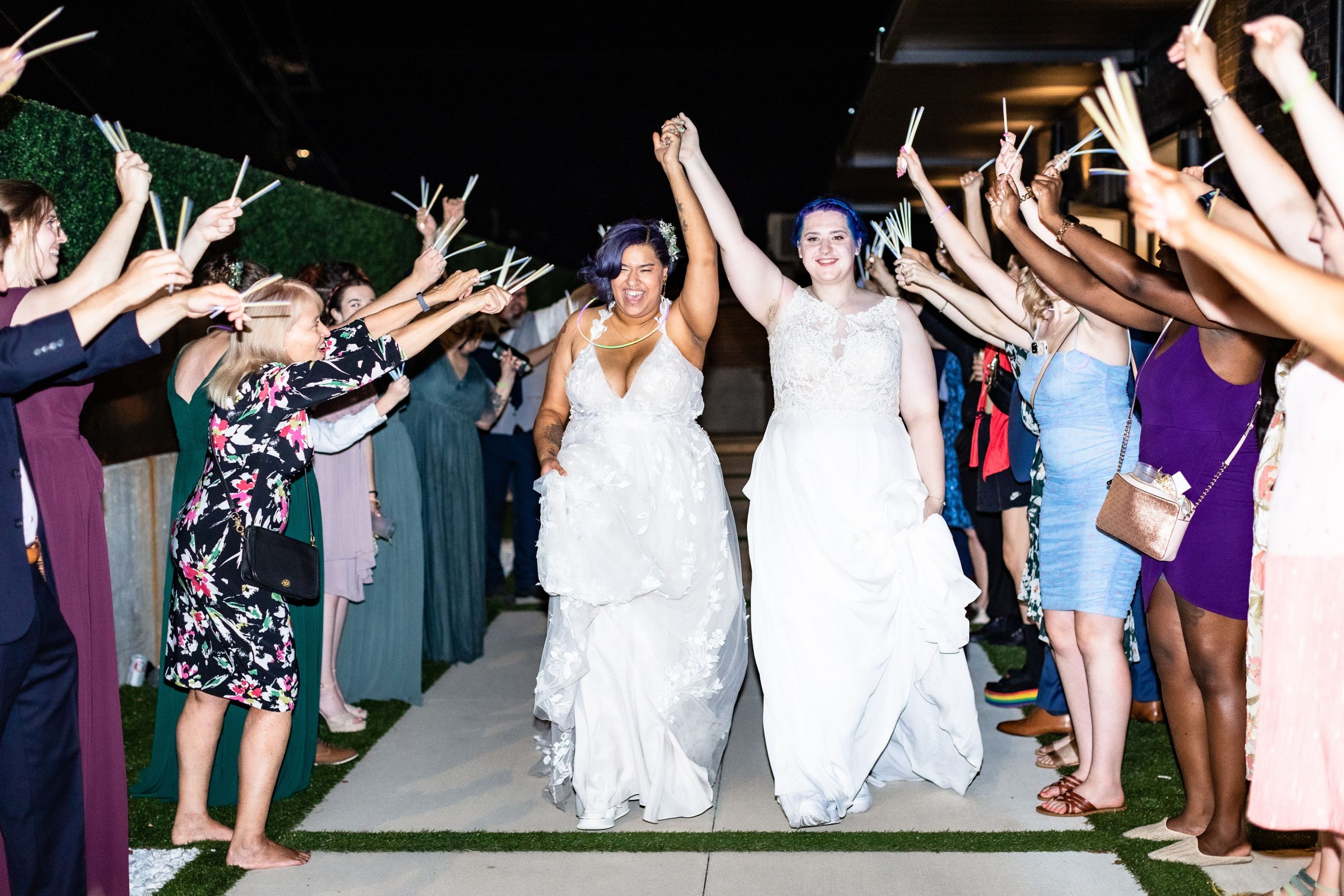 Invites- Paperkuts Studio
Dresses- The White Room Lebanon
Flowers- Petal and Rake
Cake- Cedar City Cakes
Catering- A Catered Affair
Popsicles- King of Pops
Hair/makeup- Studio Strange Nashville
Photographers- Emily April Allen, Fiona Battersby
Videography- Aerodef Productions
Planning- Pride of Place Weddings
DJ- Premier Entertainment, Dez the DJay
Venue- The Monarch
Nails- Cherry Bomb Nashville