Fallen + Colin had the Fall Nashville Wedding of their dreams on September 21, 2019! The couple had an absolutely gorgeous fall day to celebrate their nuptials.
This sweet couple had been together for 3 years before their big day and they were so so happy!
Deep, royal blue color dawned by the bridesmaids and groomsmen was perfect for the theme. It even matched some of the colors in the large stain glass windows in the ceremony venue! We also loved the vibrant bouquet that Fallen had! All the bright hues of yellows, greens and a touch of white served as the perfect accent. We also loved that the bridesmaids had just green bouquets, very unique and gorgeous!
One thing was clear for this magical day, everyone was going to have fun. And boy did they!!
The love from the family and friend's of the adorable couple could be felt by everyone who attended. There was laughter and joy all around the day and night! And the reception was the most fun part! The couple had a fun photo booth, lots of dancing and smiles from everyone!
One of the most fun parts of the night was when the couple played the "shoe game". It is a popular reception activity that tests the couple's knowledge of each other. From who is the funniest to who is the best cook, the newlyweds will have to answer a variety of questions without seeing one another's answers. They sit back to back and raise a shoe when they want to answer the question, but they can't see each other answers.
Ivory Door Studio perfectly captured all the best moments from this day and night!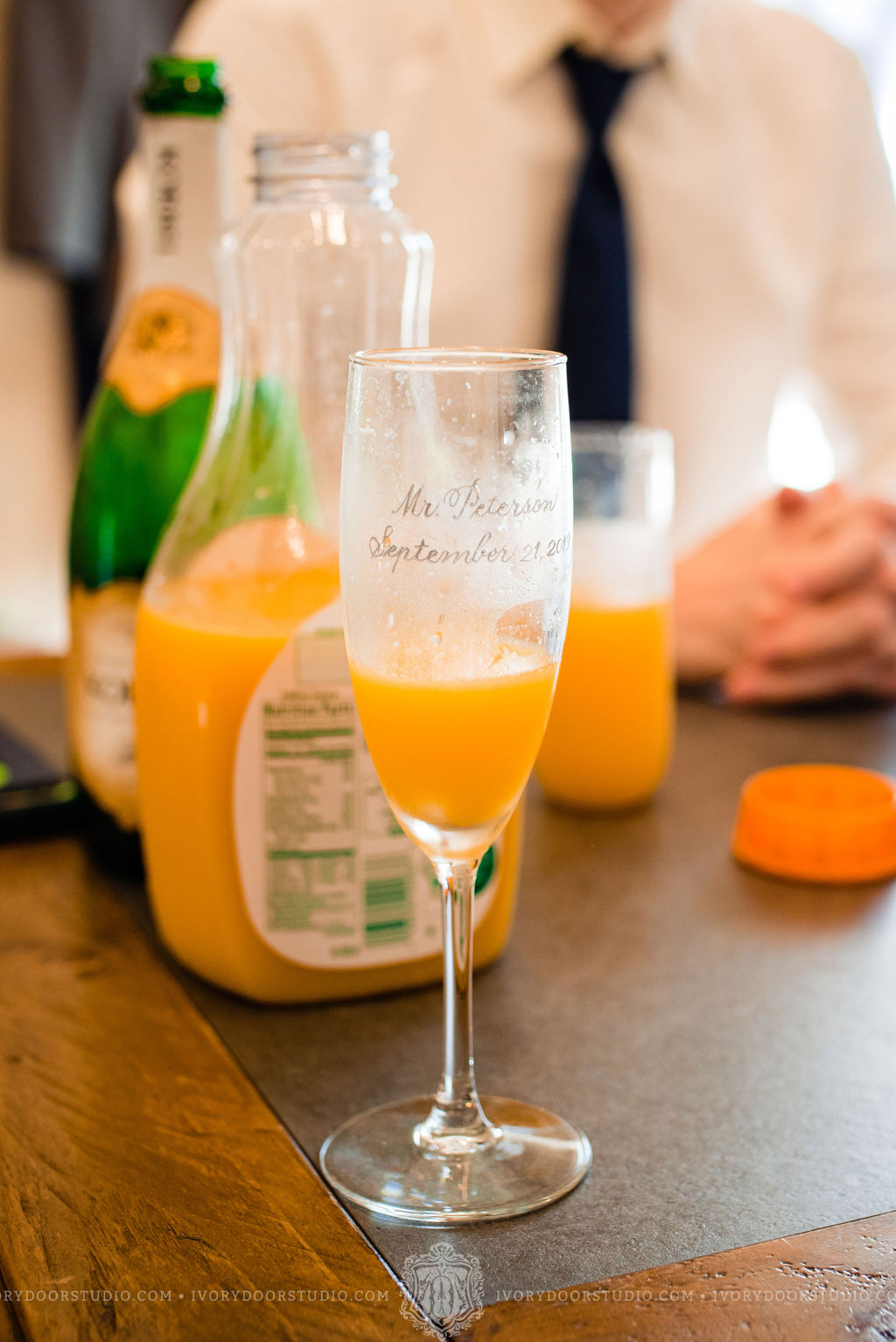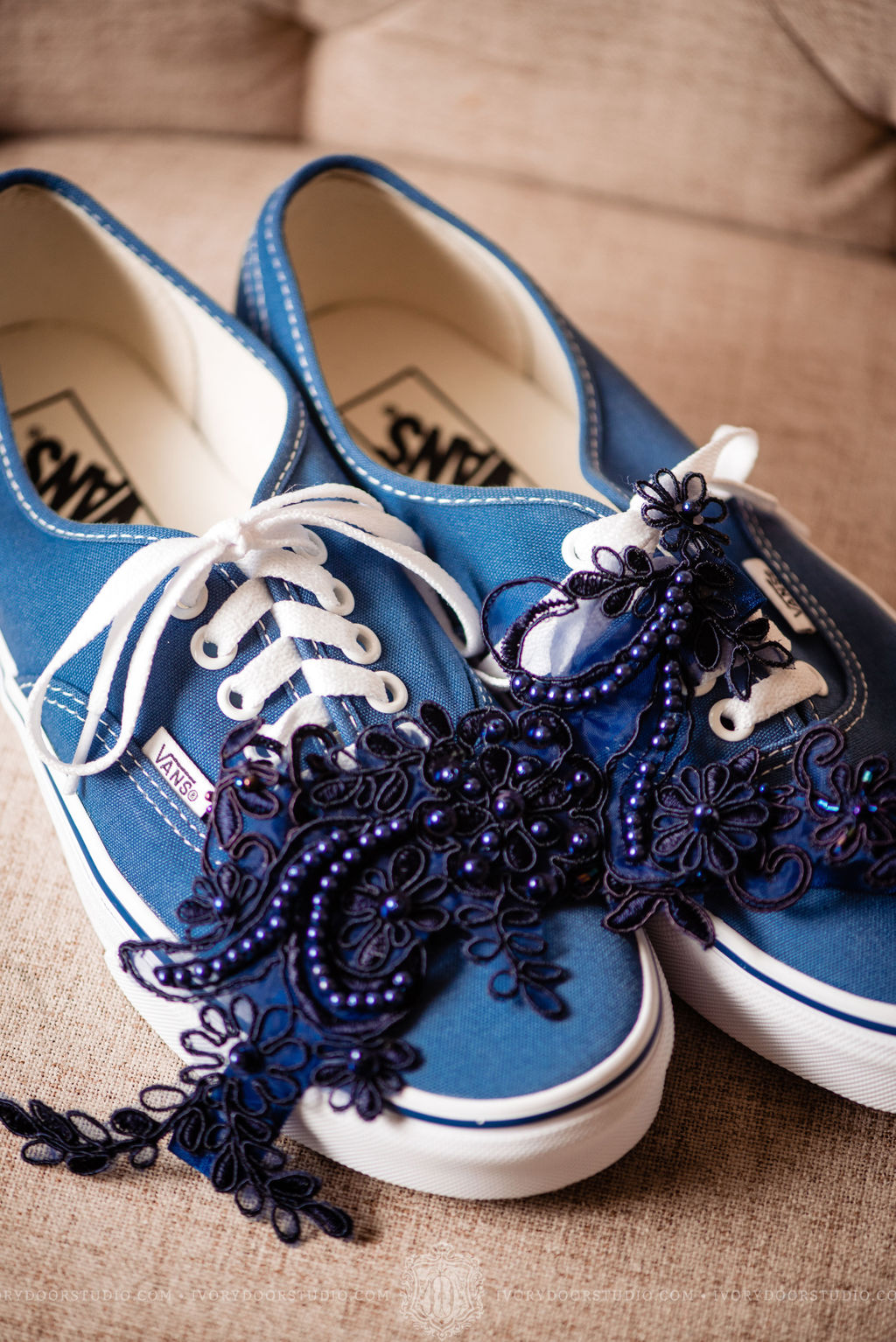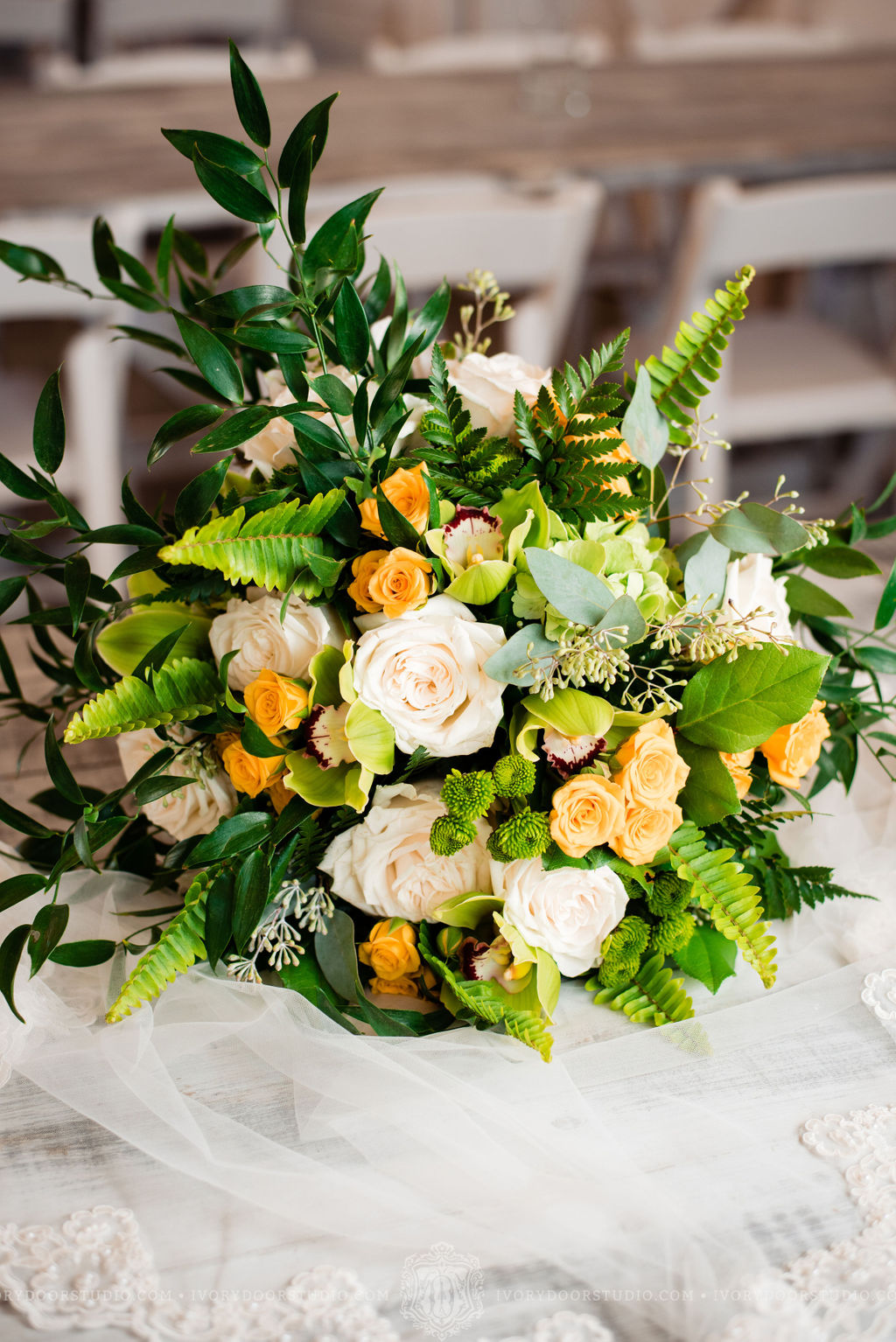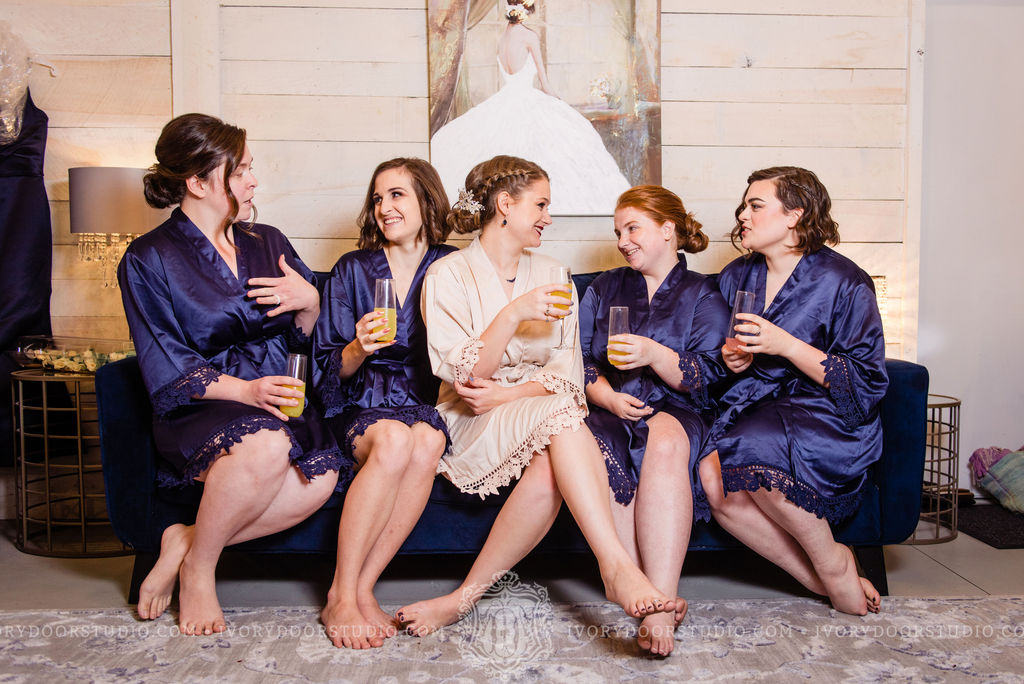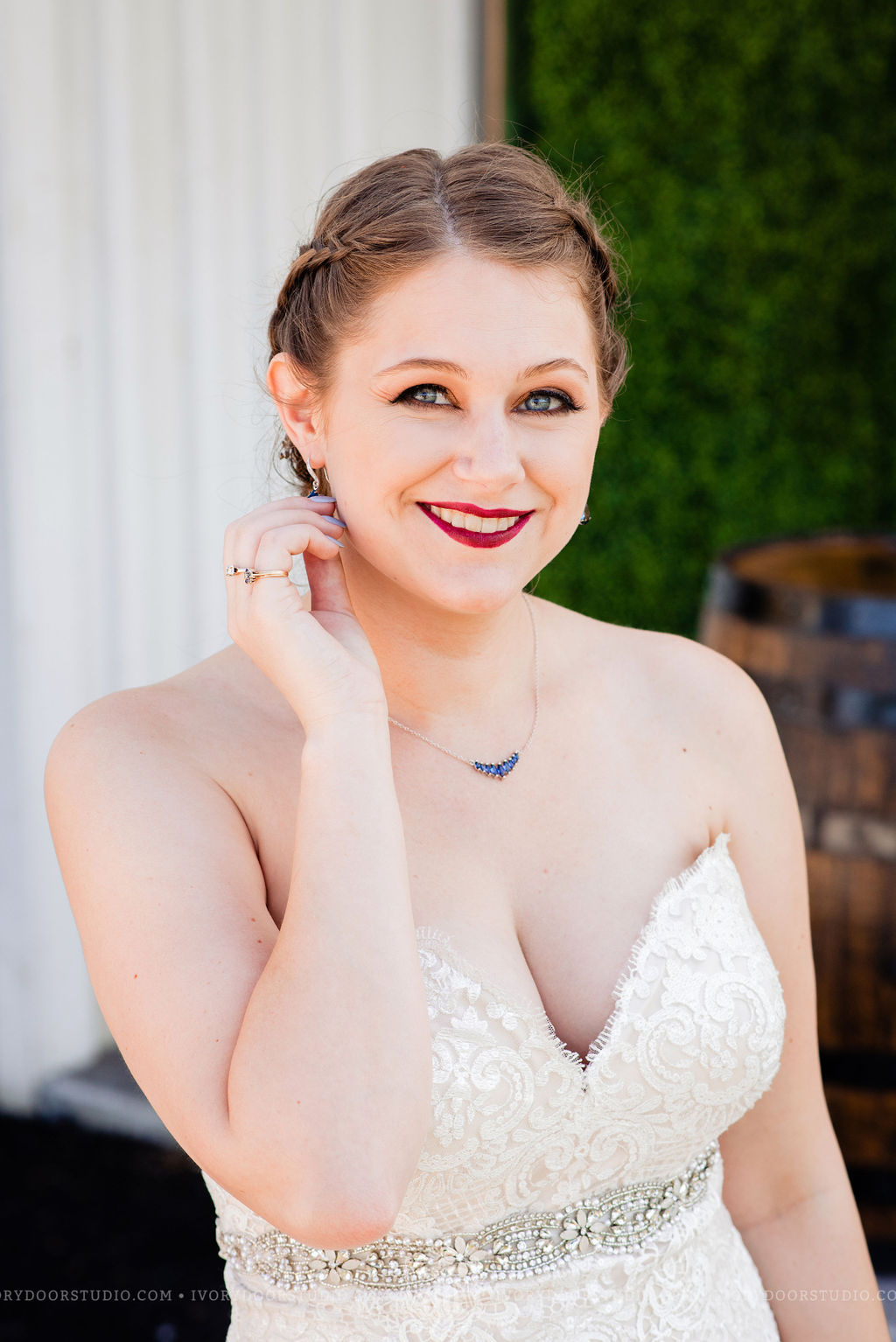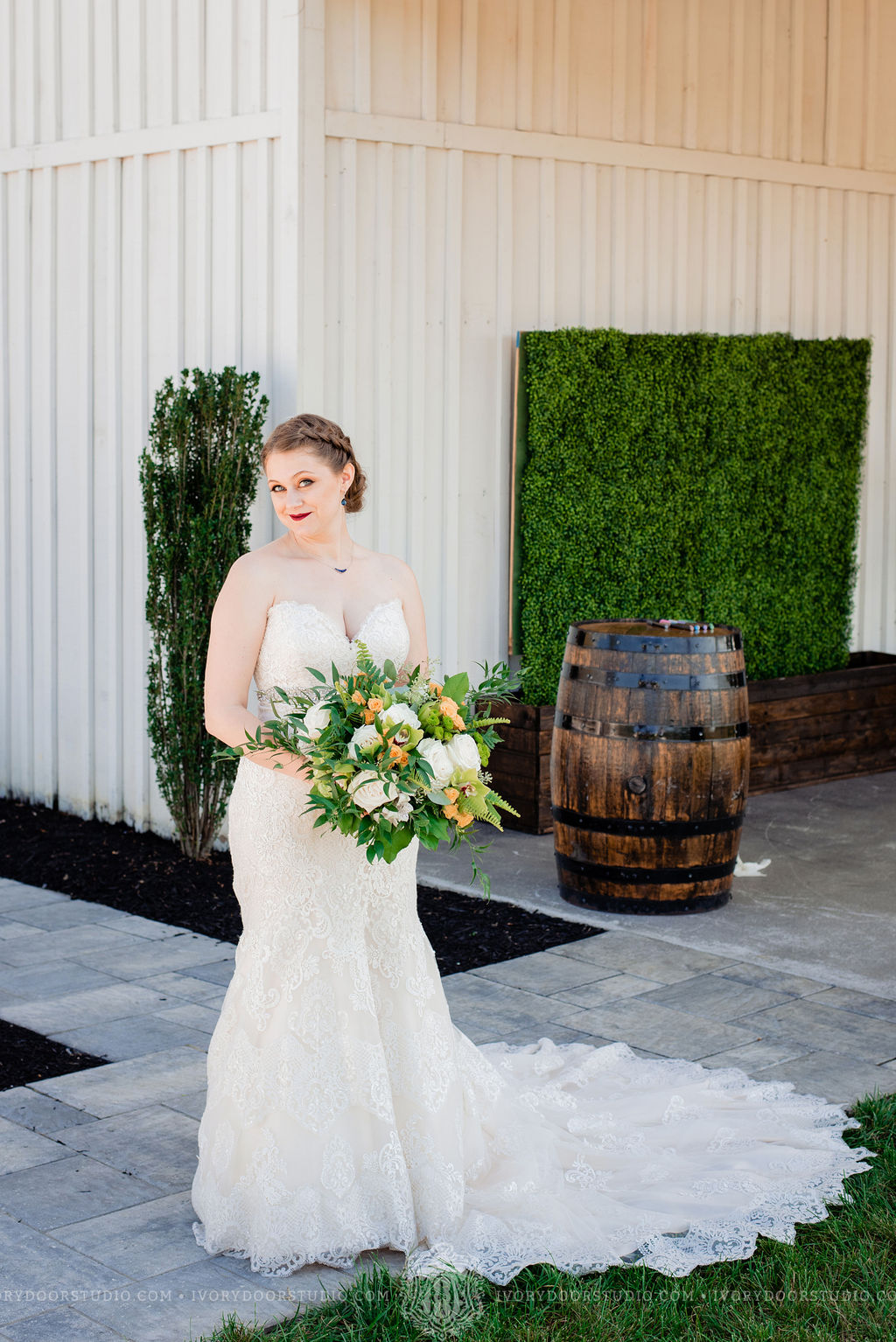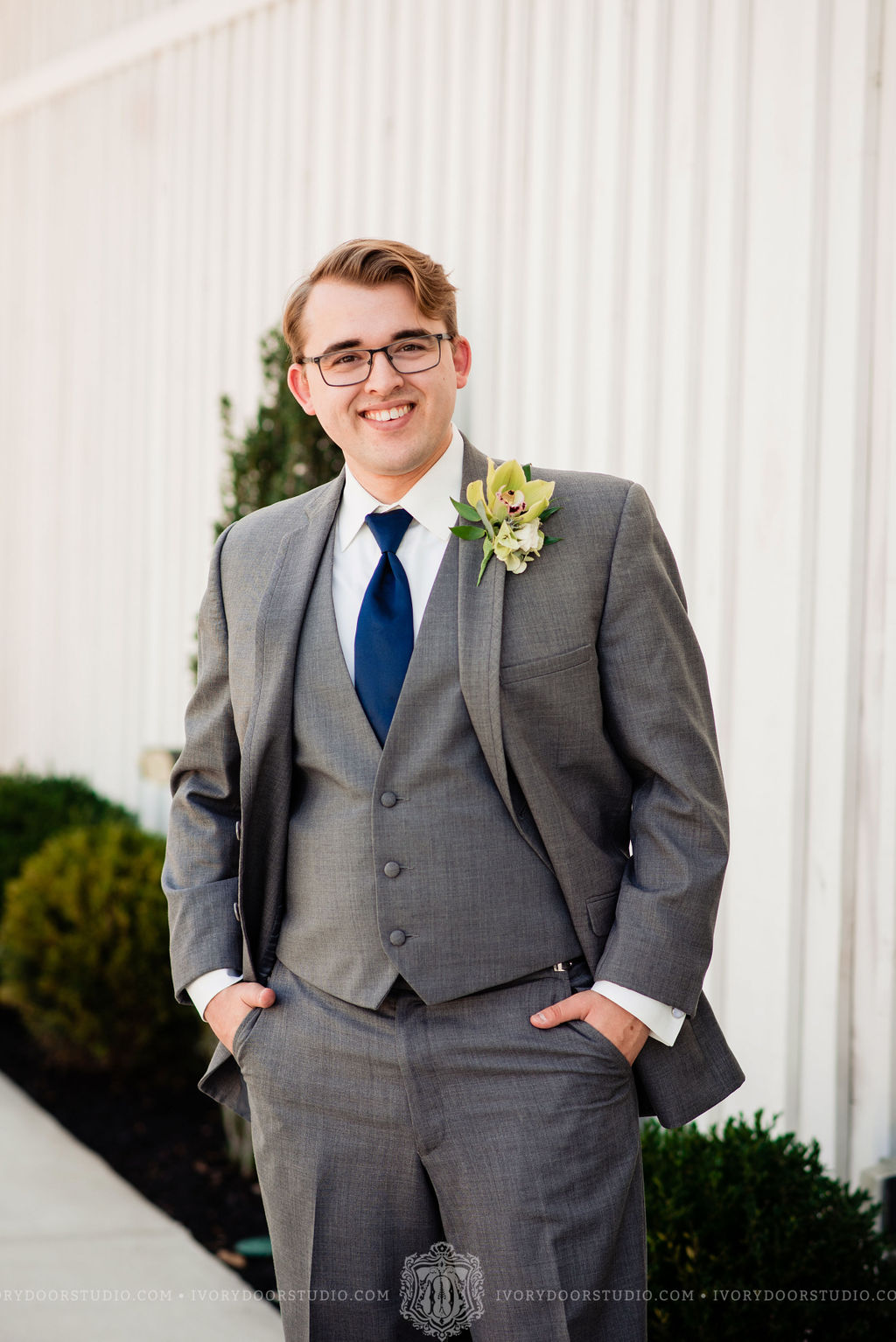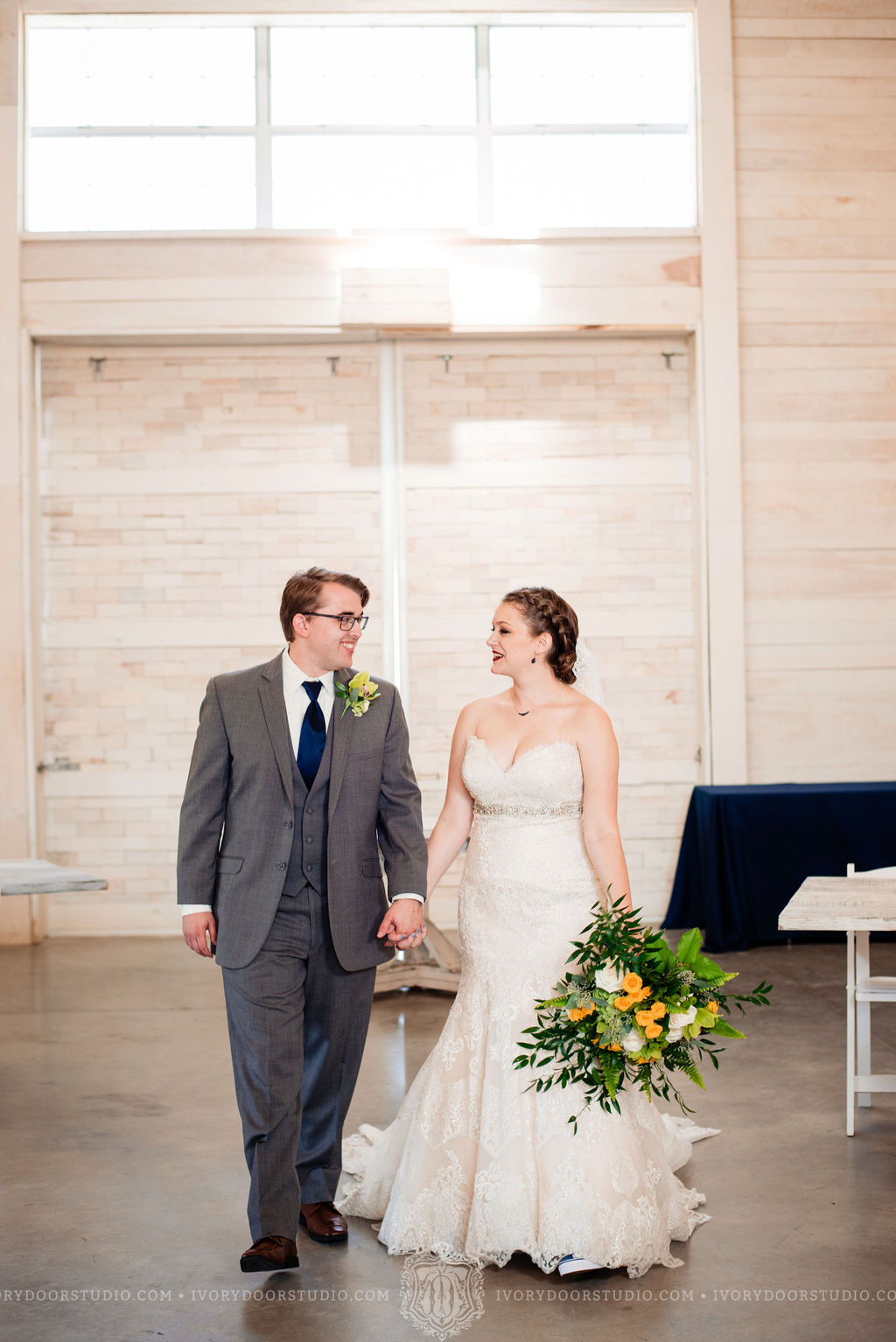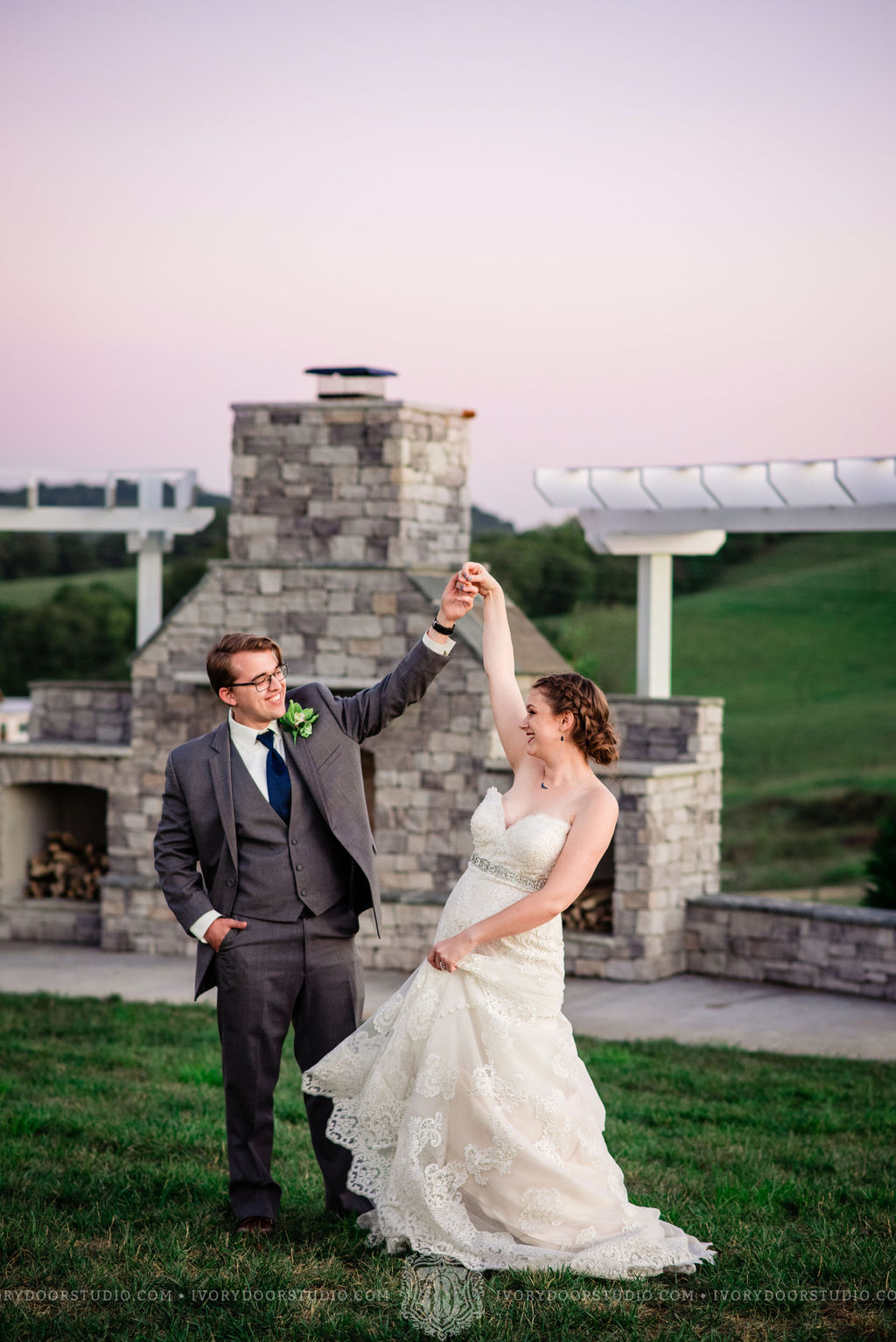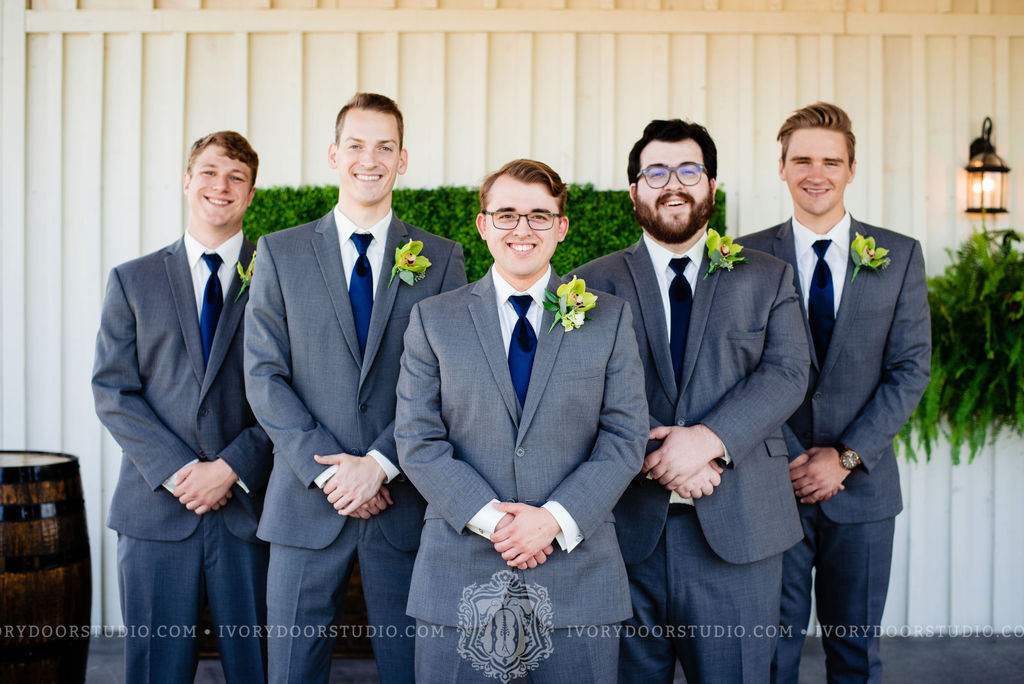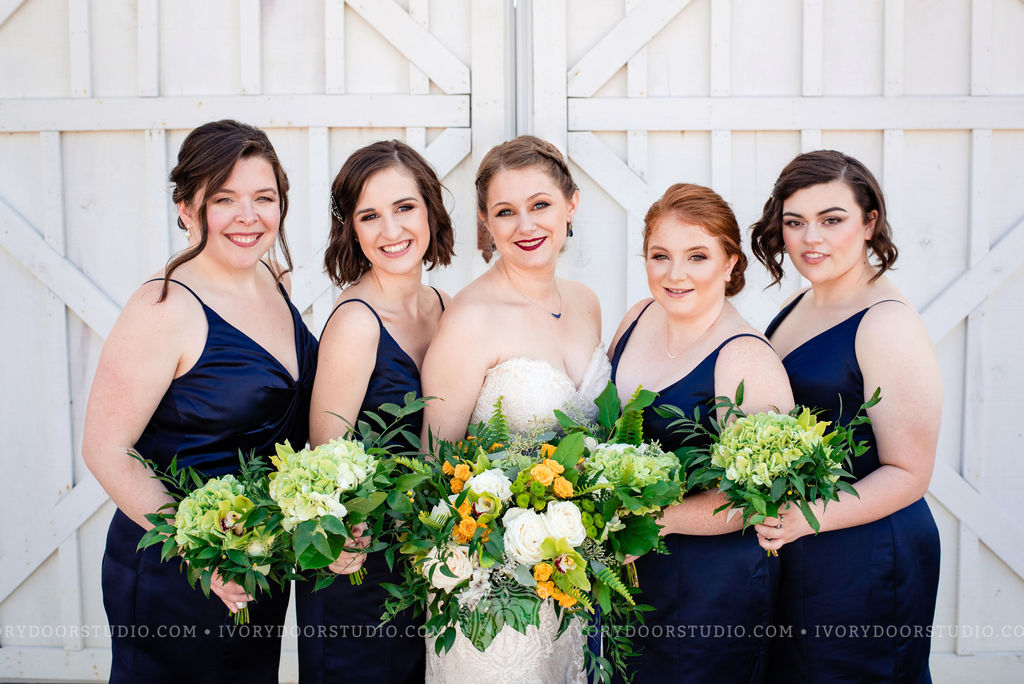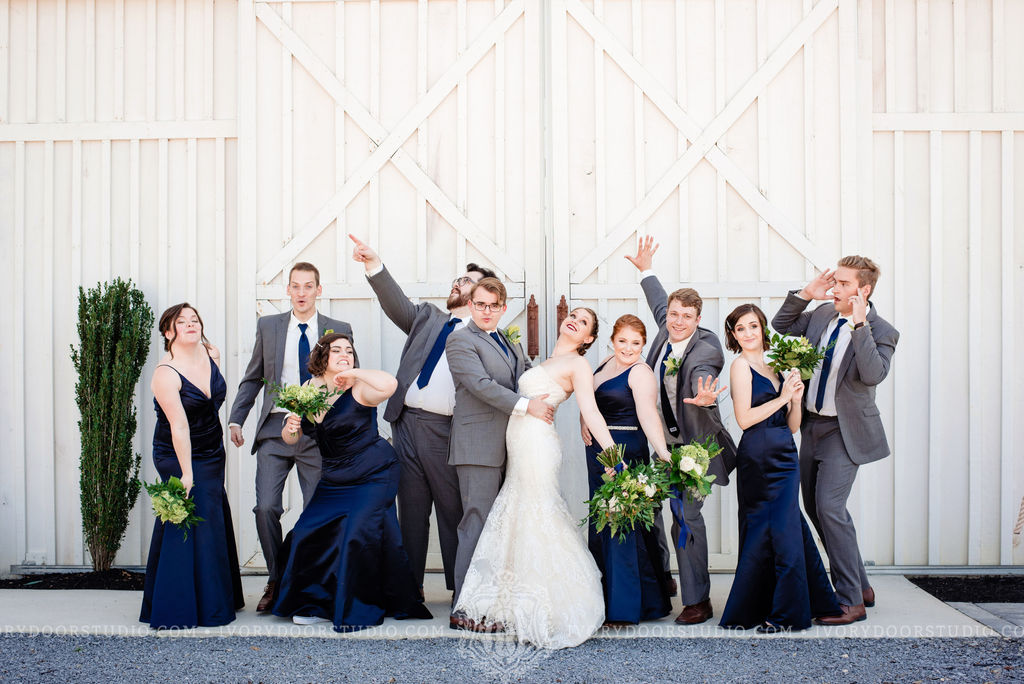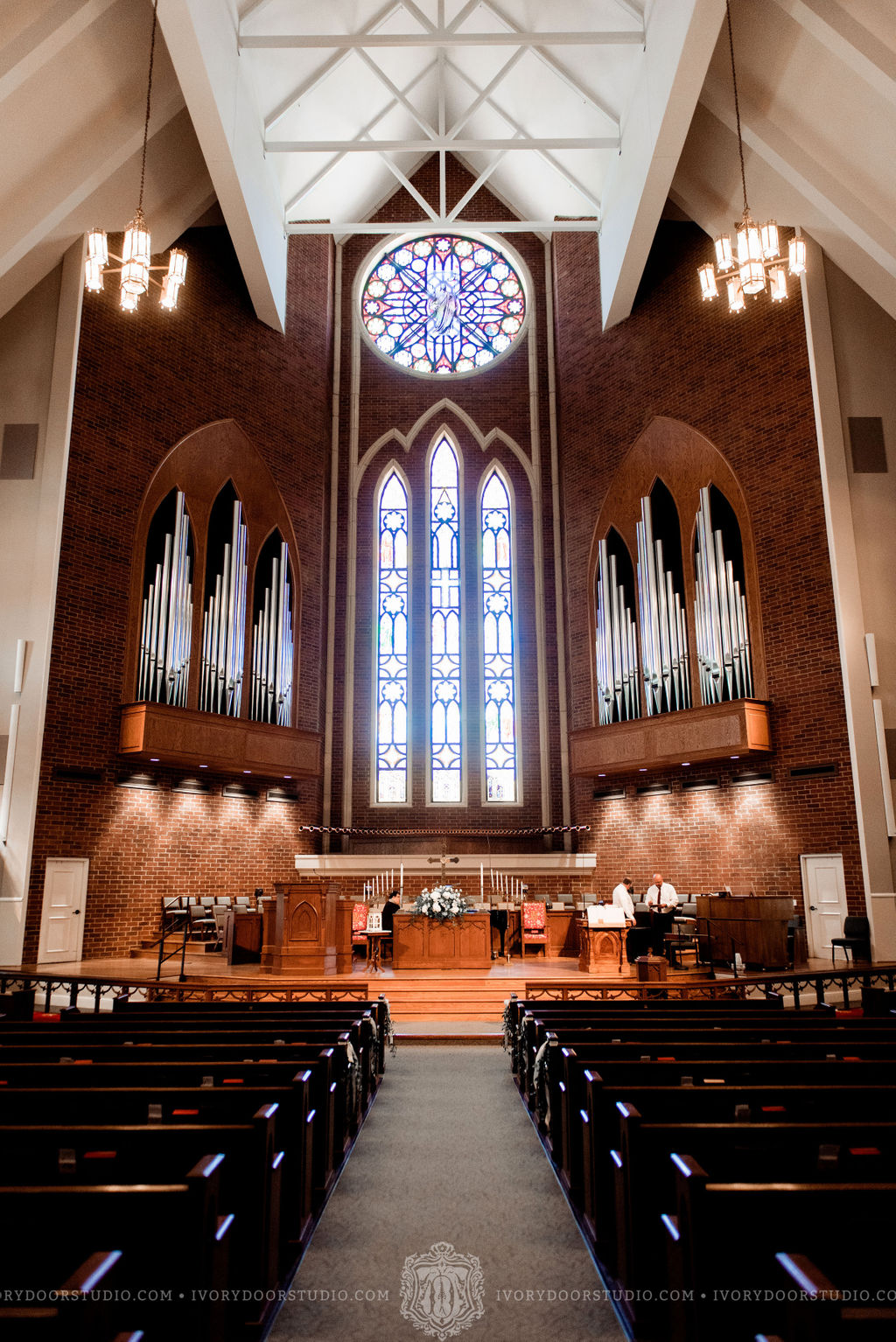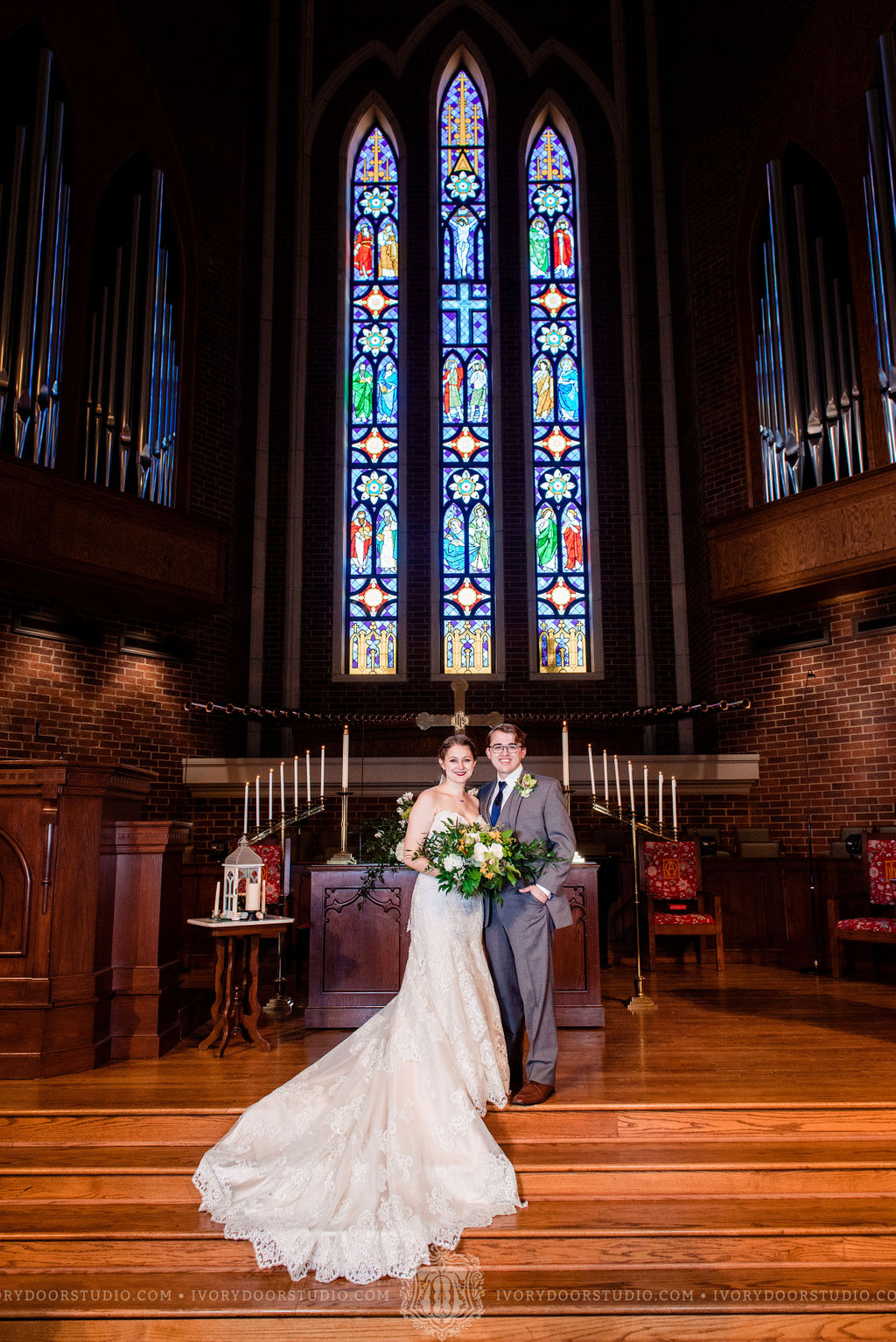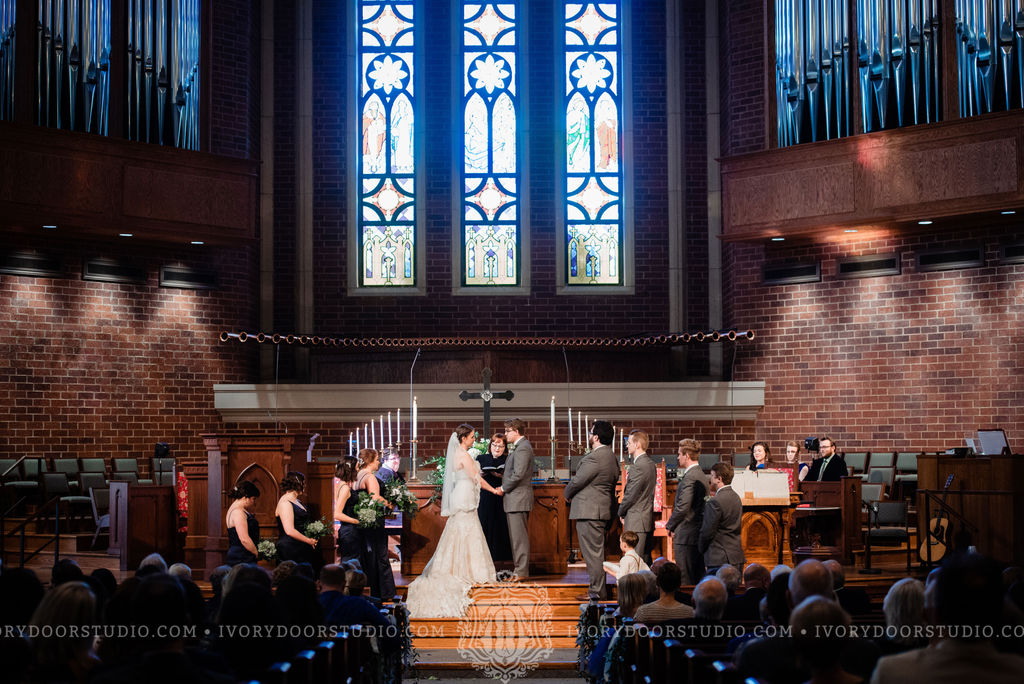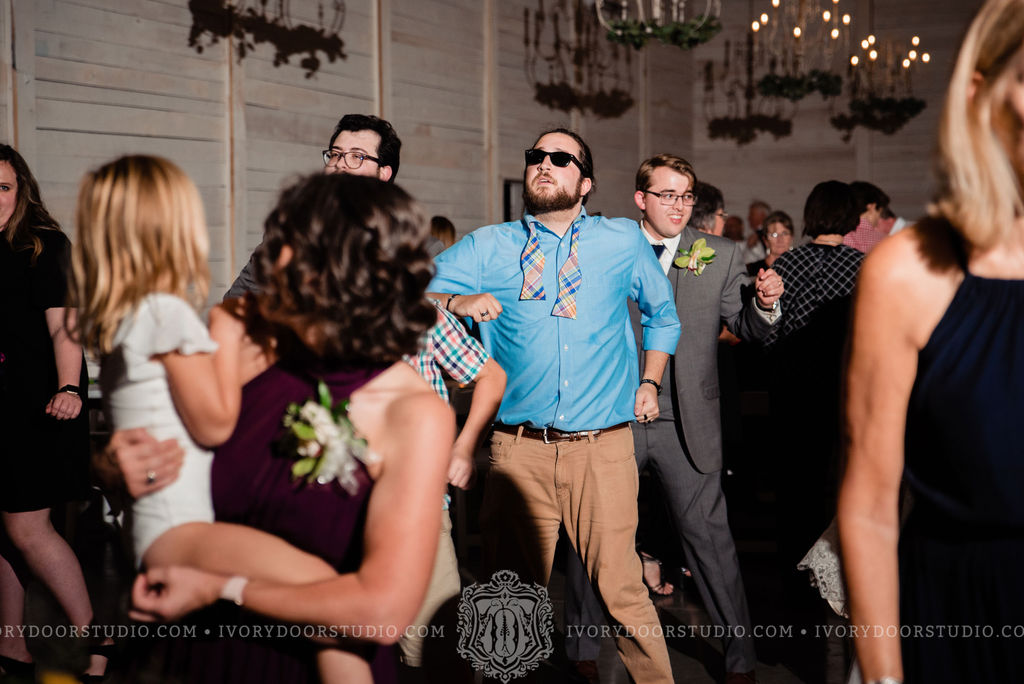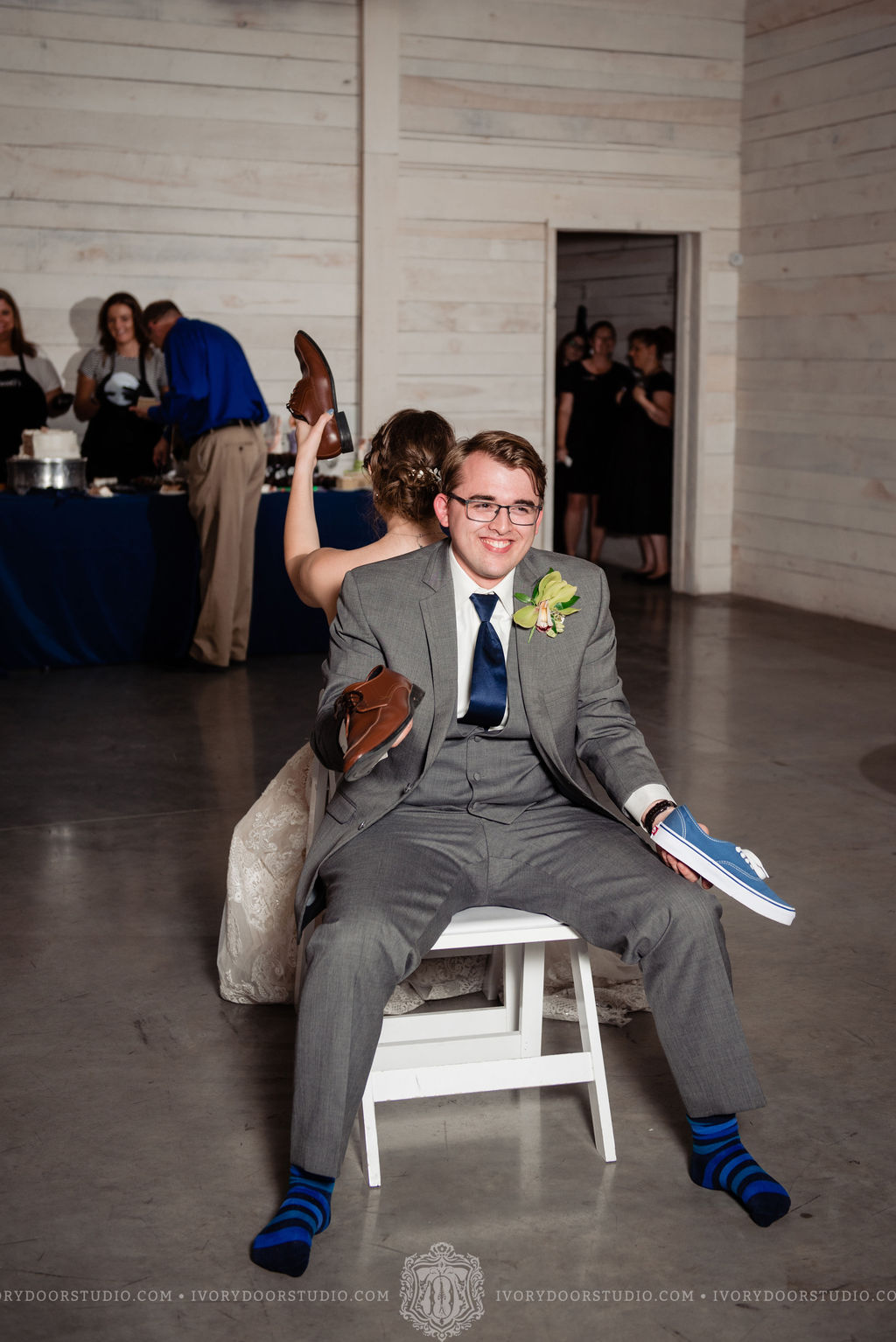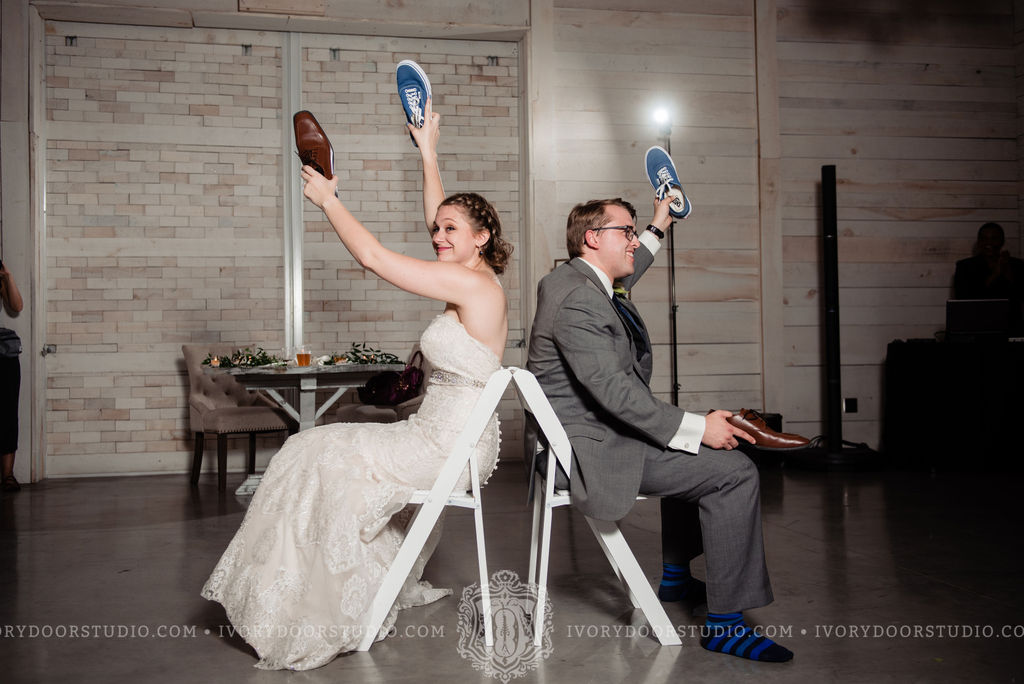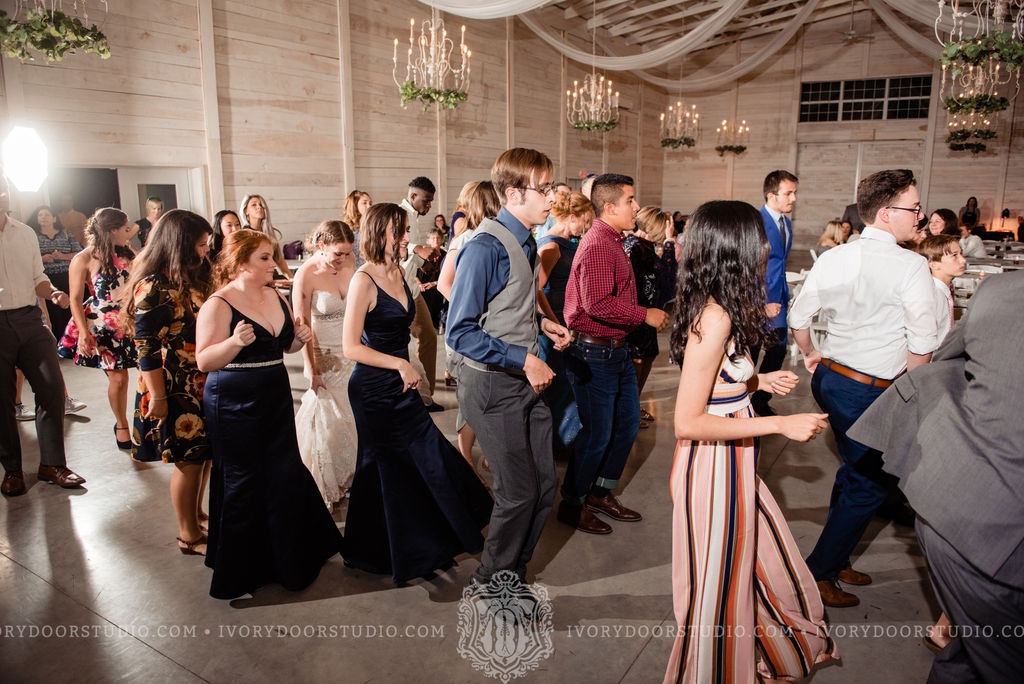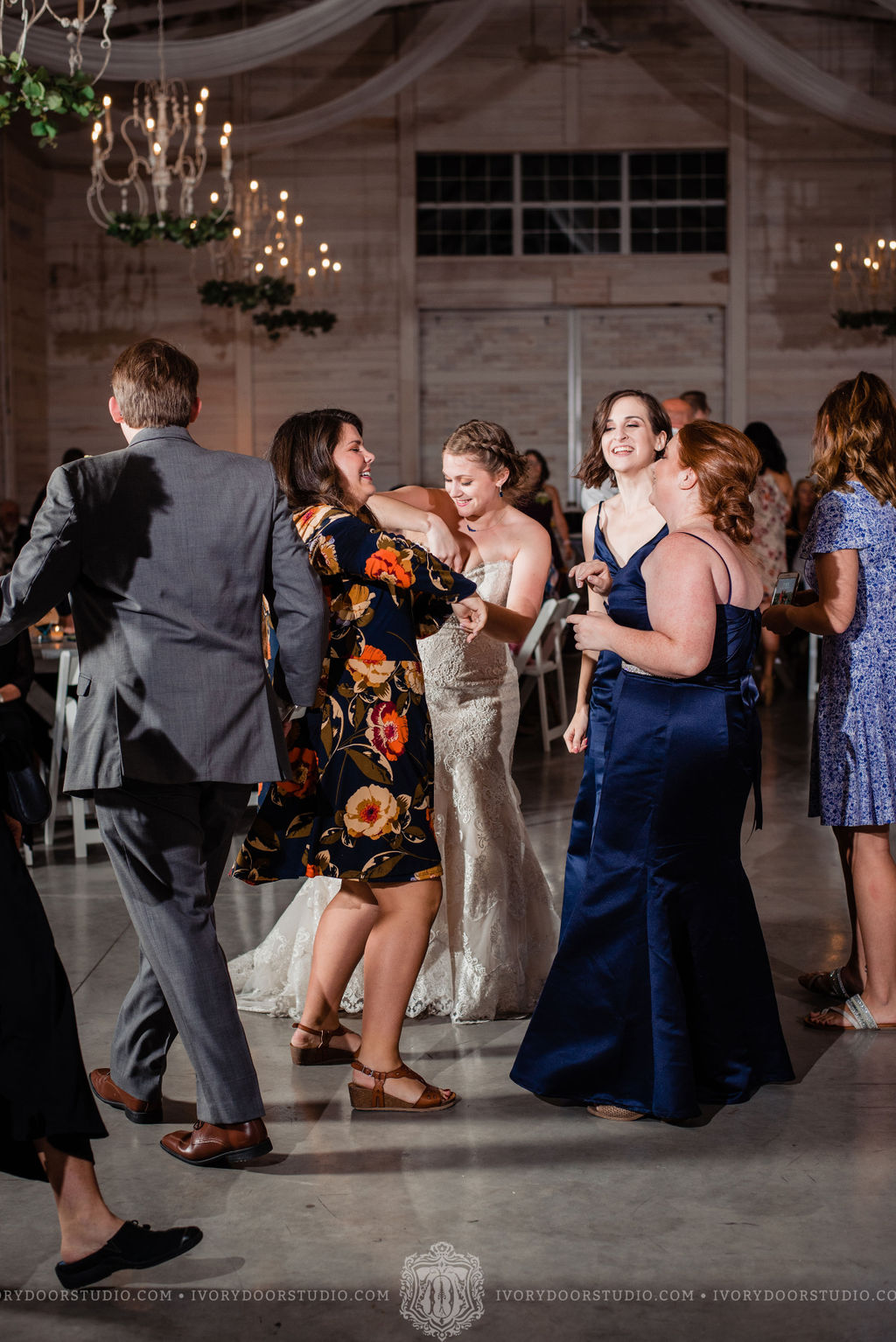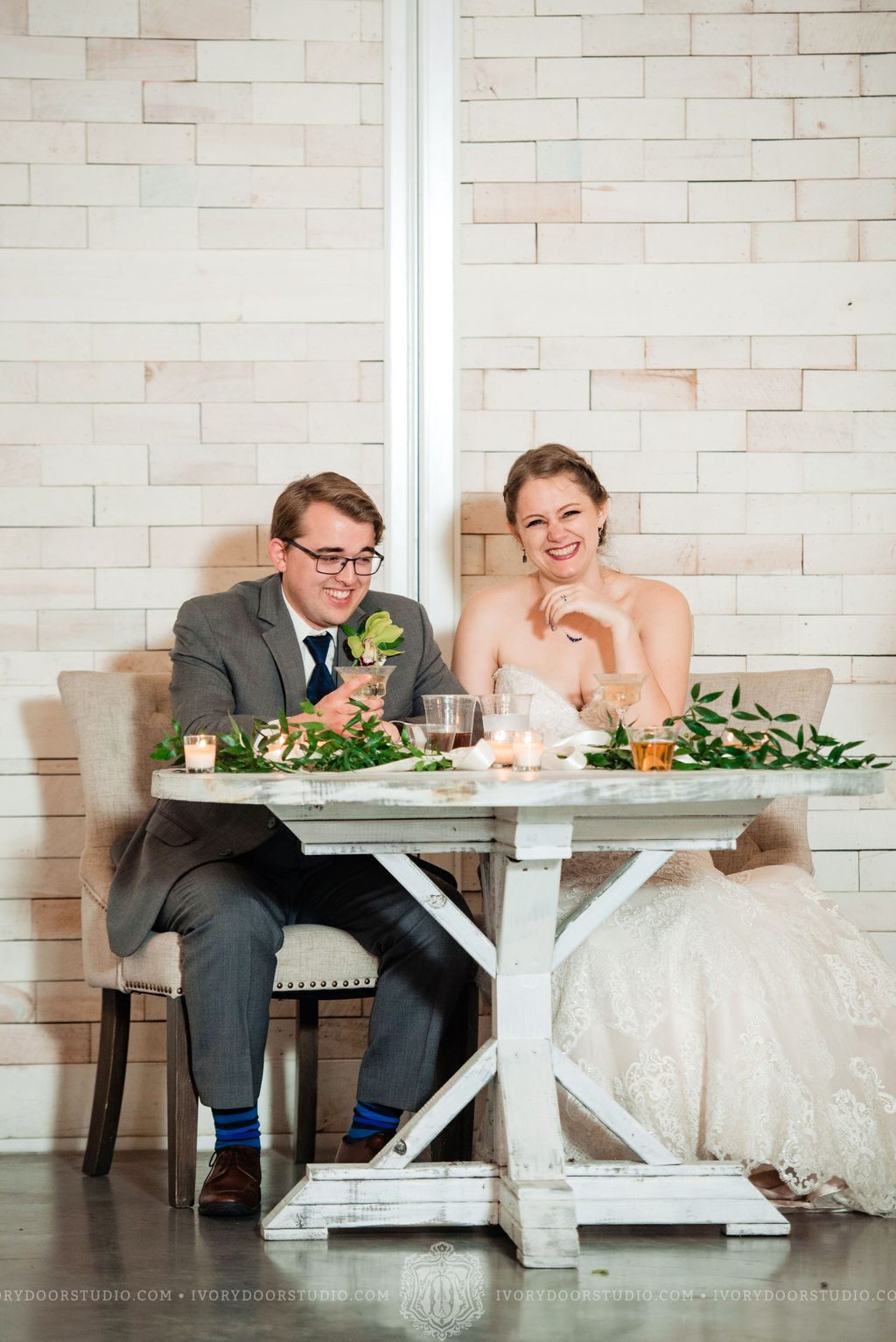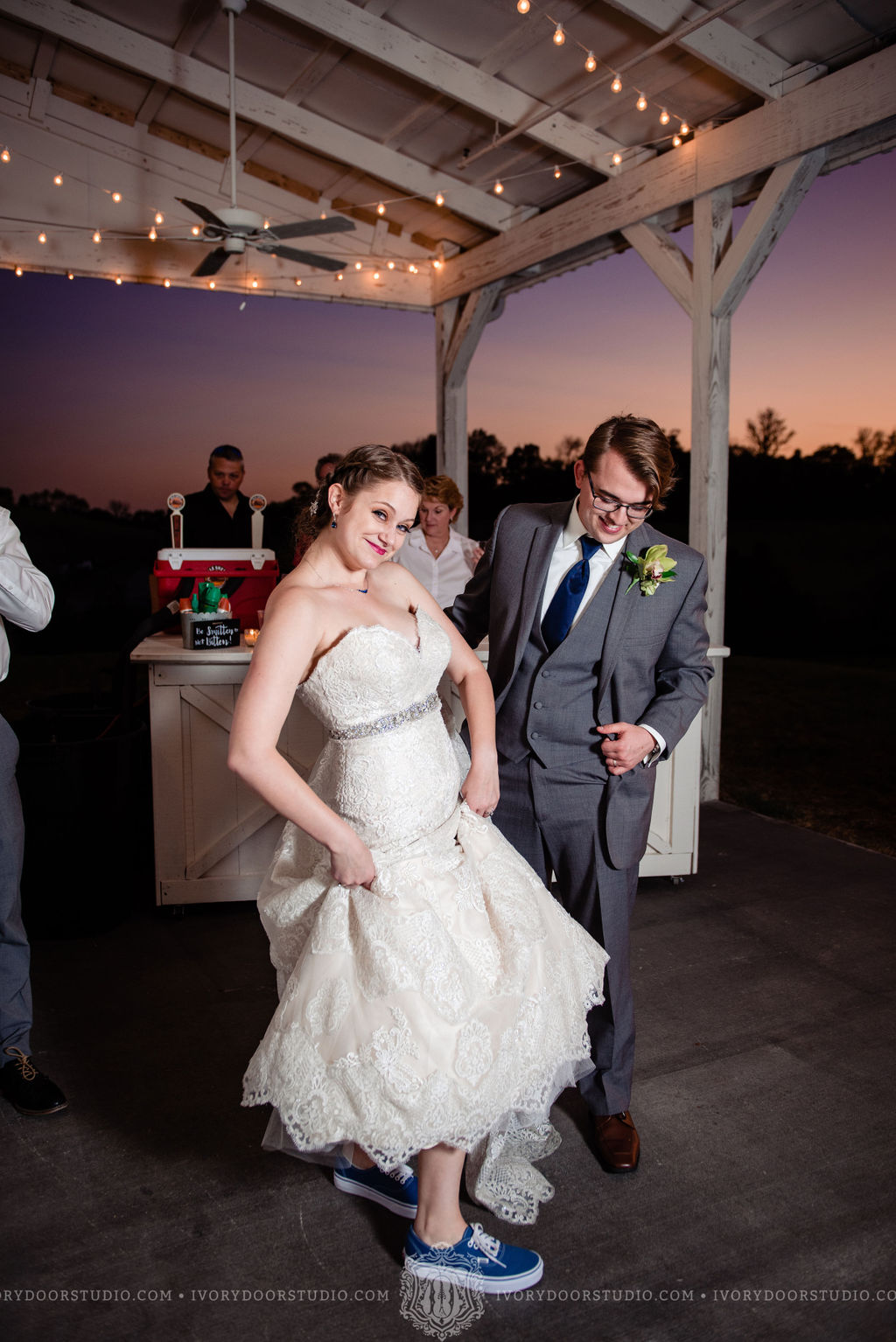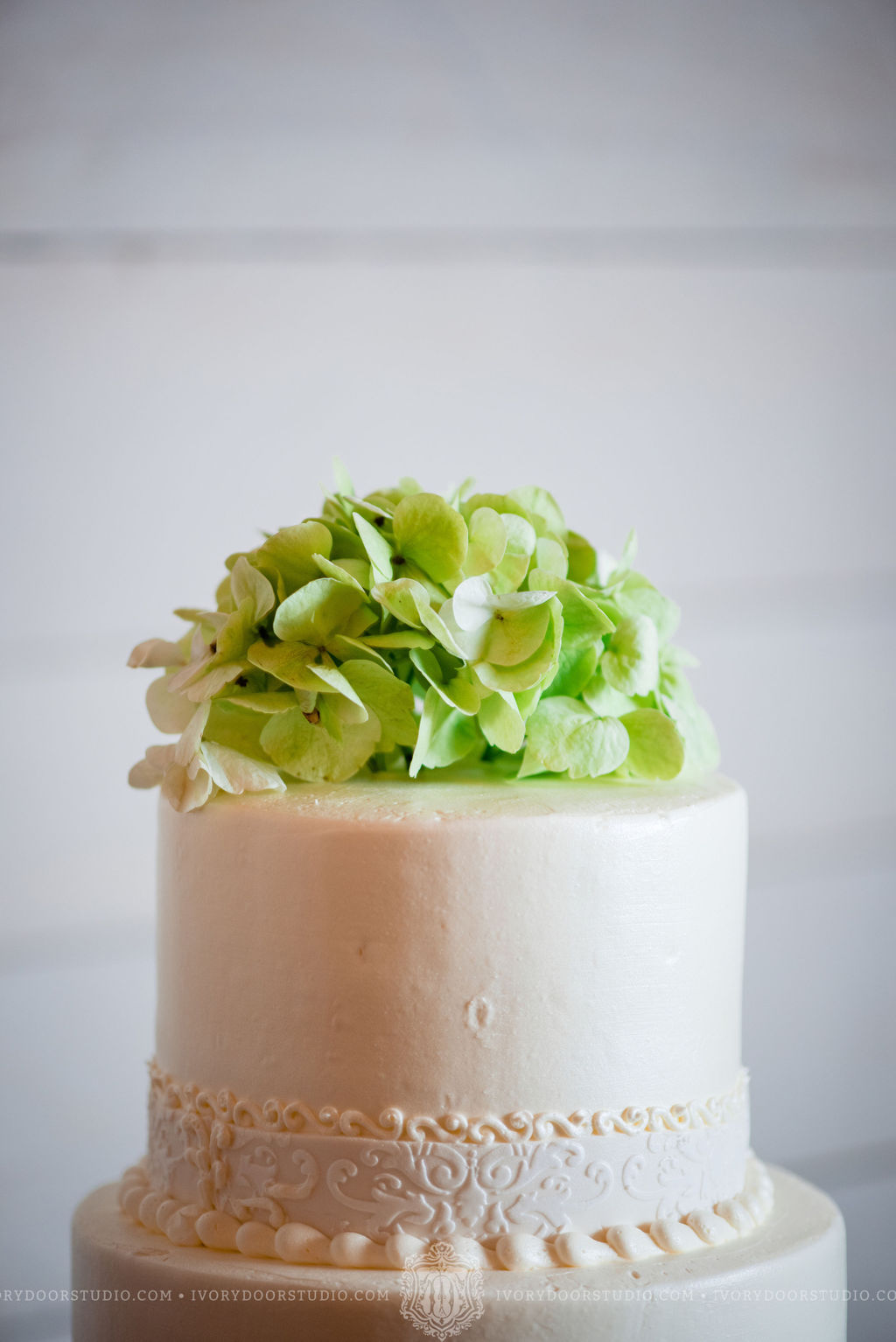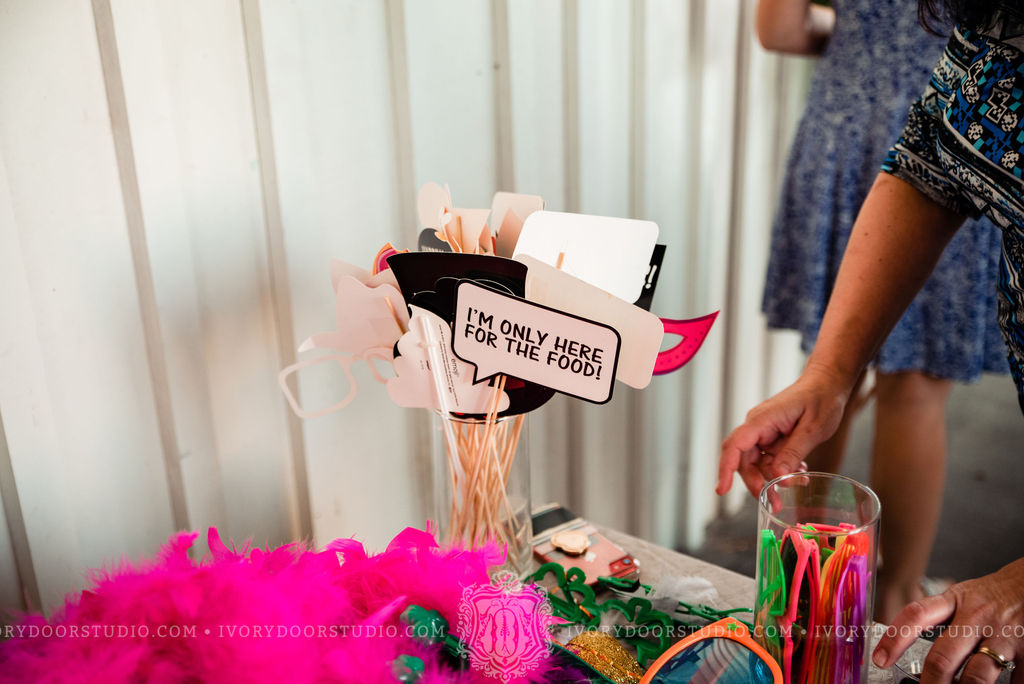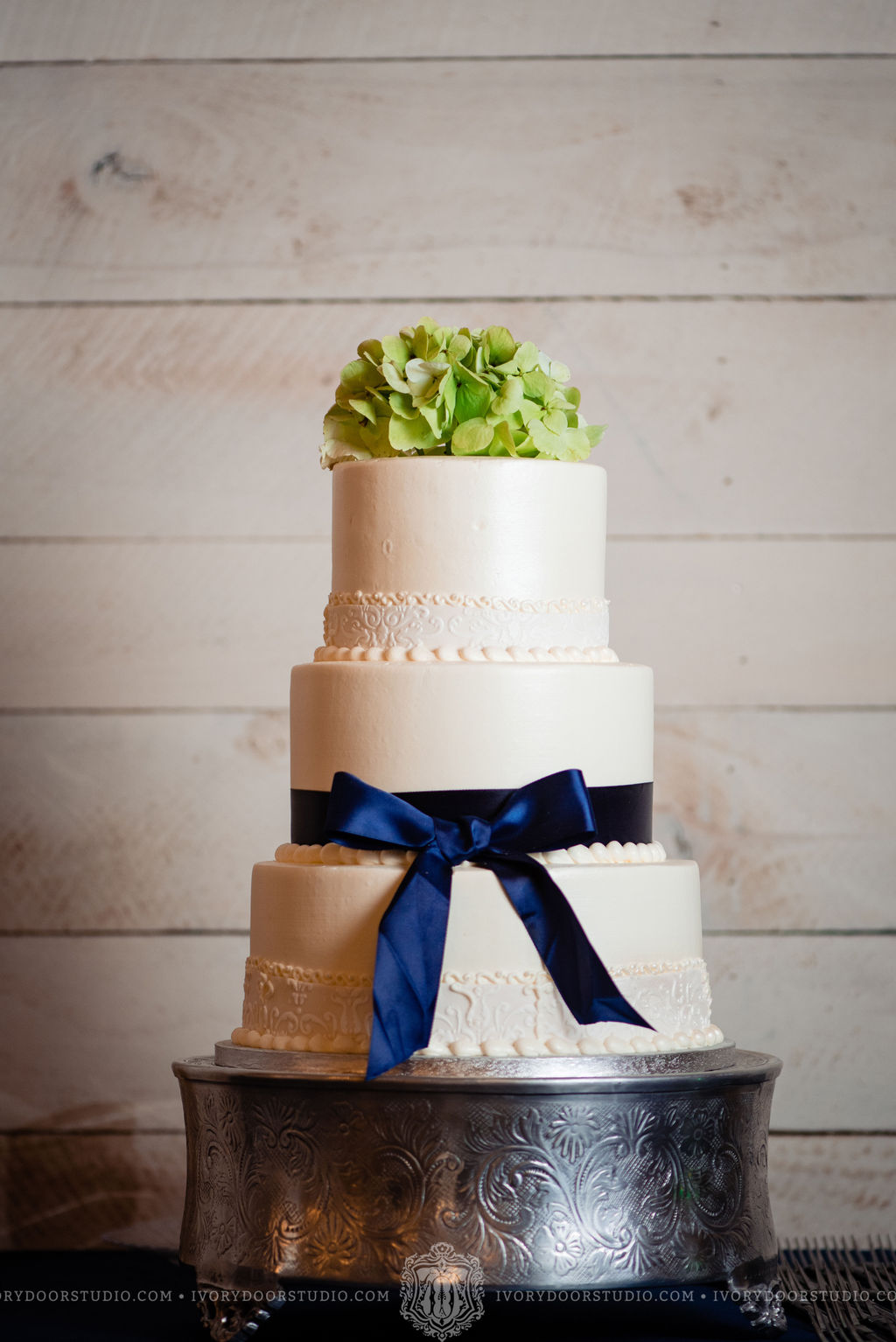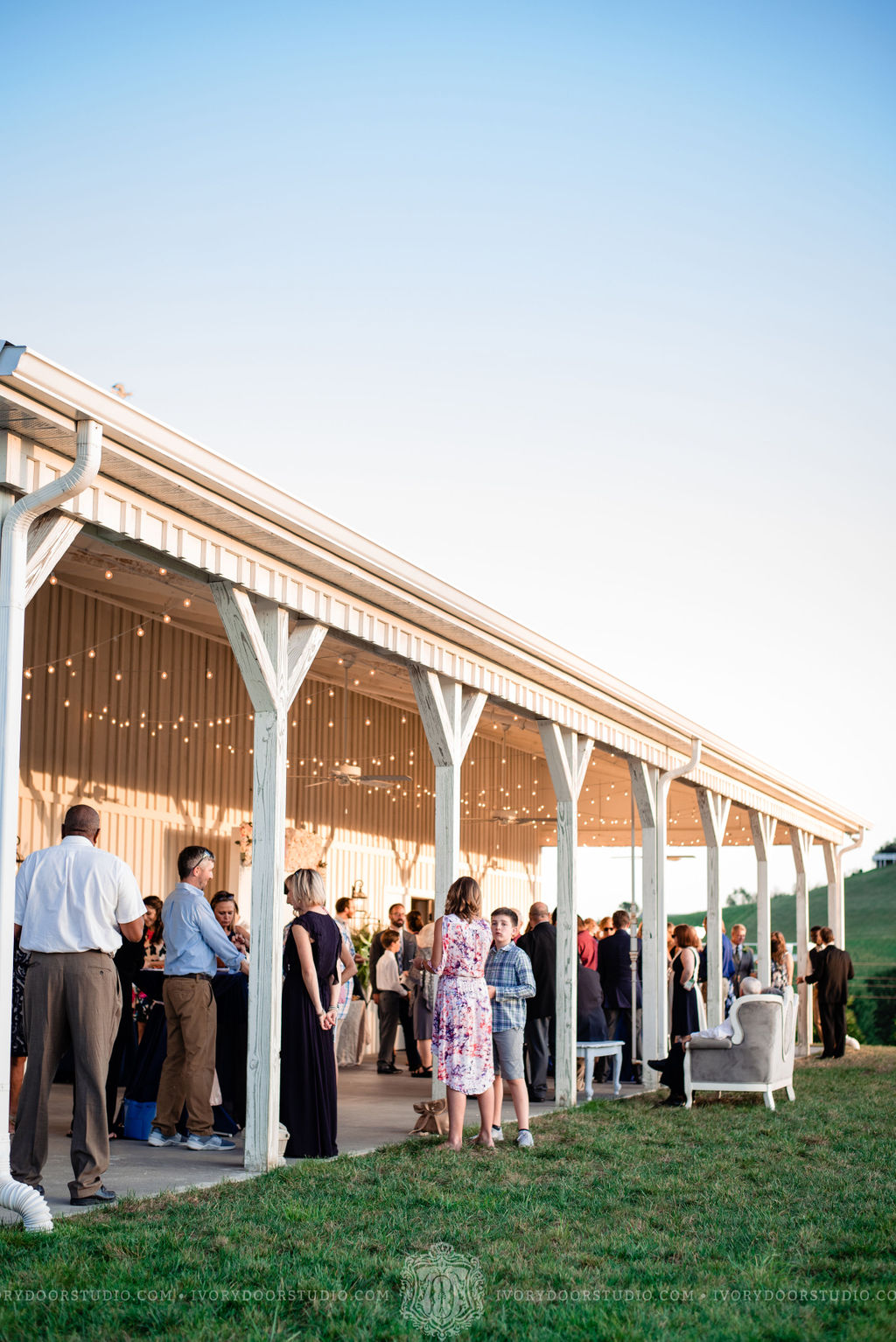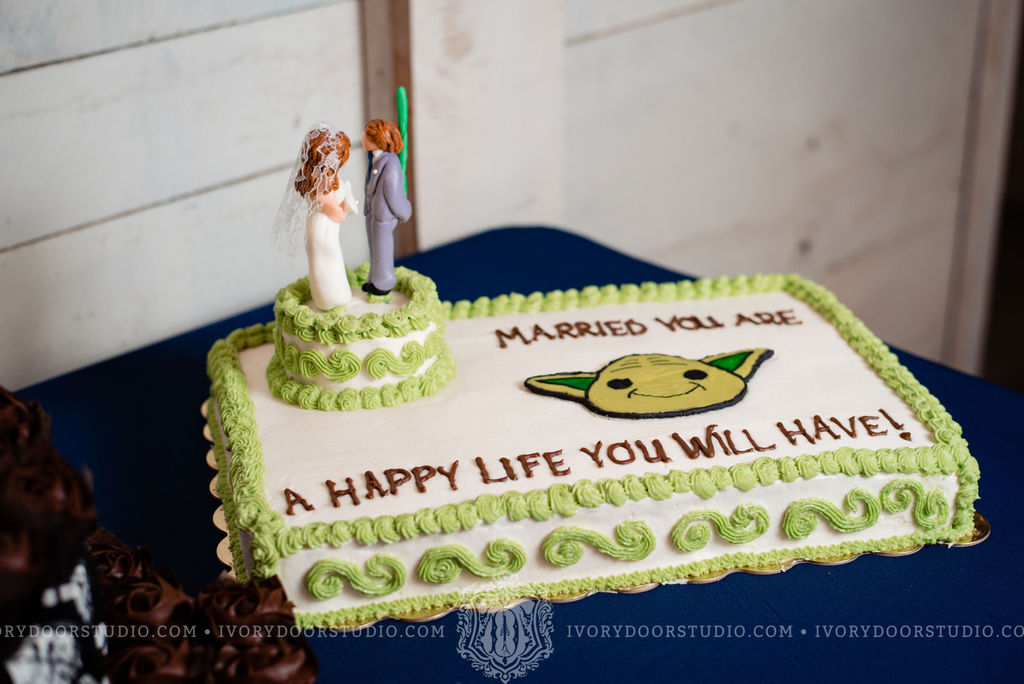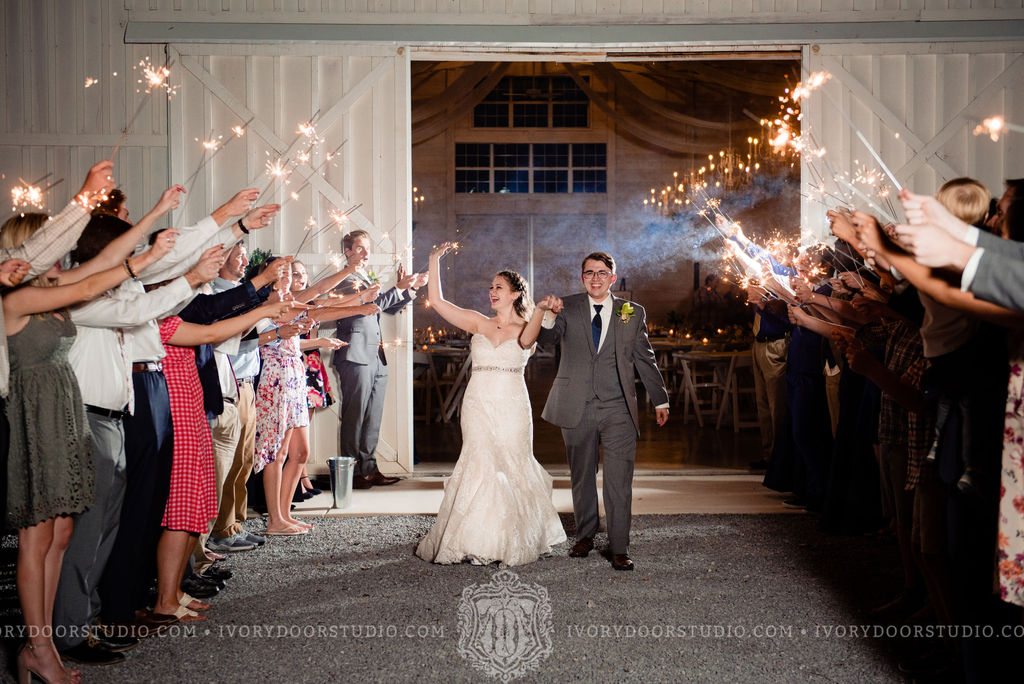 Photographer: Ivory Door Studio
Venue: White Dove Barn
Planner: Wedding Events by Raina
Hair and Makeup: Hello Beautiful
Florals: Melissa Marie Floral Design