Ashley and Eric had what we like to call a fairytale wedding! Even during a pandemic it was still a magical day.
Ashley and Eric were Nashville natives,
and have known each other for most of their lives. They actually attended the same middle and high school! They sometimes would say hello in passing, but they didn't really connect until they both ended up in college at Tennessee State University where they became friends. Eric would walk Ashley to class, which she just thought was nice of him, but he actually had a secret crush on her!
Then one night they went to Olive Garden where Eric planned to profess his crush, but when Ashley revealed she was moving to Louisiana he decided to wait. They lost touch during the time that Ashley lived in Louisiana, but when she moved back to Nashville in 2013 they ran into each other at Macy's. Ashley and Eric talked for hours upon running into each other there and basically the rest is history! They still go back to that Macy's every year to take a photo where they reconnected. Such a sweet tradition!
We went to Olive Garden together at some point. This was the night he planned to reveal his crush. But fate had other plans. I told him I was moving to Louisiana. So, he didn't share his feelings that night. I moved to Louisiana where I lived for eight years. He and I did not speak by phone or see each other the entire time.
The following is Ashley's perspective on their big day:
ON THE DETAILS
I wanted to make sure my wedding had two things: high drama and personalized details. The venue itself, Clementine, offered lots of dramatic scenery (hello gold organ pipes!), and I took special care to make sure there were several details that personalized our wedding.
For example, we gave our entire bridal party custom jewelry made by one of the bridesmaids, Heather Yount. The gifts I gave to our bridal party were entirely custom – from personalized wooden hangers to the popular name-bearing tumblers to slippers, I wanted to showcase care in every item. Eric gifted his groomsmen with monogrammed vegan leather overnight bags. When our bridal party got to their seats, they were treated to a plated meal AND they were able to take home gold, wooden name place settings. It was all about the personal touch.
Our wedding branding was completely custom and those details showed up everywhere in the wedding – from the Save the Dates we sent out to the light display on the dancefloor to the lettering on our card box to the color and lettering on our guestbook, we had consistency and our personal style throughout. (This is very important to a branding professional!)
ON PLANNING DURING A PANDEMIC
Planning a wedding can be stressful, but planning a wedding during a pandemic can take the stress level to the max. Luckily, we had the good fortune of having Tanza Perry Cooper of 
Lee Henry Events
 to help us plan and execute our day. It is because of her guidance, professionalism and care that my stress was relieved, and I did not have any worries throughout my planning process – even during a time as stressful as a global public health crisis. Because we all wanted to follow guidelines and take precautions to make sure our guests were safe, we took several steps to make this happen.
First, we made the very difficult decision to trim our guest list. Our wedding venue can hold up to 500 guests, and since we both have large families based in Nashville, we were initially planning for 300 or more guests. Then the pandemic altered those plans. We had already sent out Save the Dates in October 2019 to our very large list, and then we realized we could no longer host that many guests. We shared with several guests that we would be trimming our list – which most understood and many had already decided against attending large events – and worked with 
353 Media
 to live stream our wedding ceremony. To take advantage of special discounts and pricing on our invitations, we ordered our custom invites from 
paperKuts studio 
in February. To accommodate the reduced guest count and apprise guests of the livestream option, we updated our RSVP cards to allow guests to indicate if they would attend in person or opt for the live stream.
Additionally, our hostesses checked the temperatures of every guest who entered the venue. We required all guests to wear a mask at all times and had masks available for those who did not readily have one. Chairs were distanced and arrangedin groups of two so that couples could sit together and others who came solo would not have to sit close to someone outside their home. We ordered social distancing bands so guests who attended in person could select their comfort level in closeness to others. Red bands meant to stay 6 feet or more away; yellow bands meant the guest was comfortable with talking at a distance; and green bands meant they were comfortable with being close to people.
For our favors, we gave guests sachets of elderberry tea in white packets with a sticker that said "Try this Elderberry Tea and Boost Your Immunity." We also gifted mini hand sanitizers.
Because we had fewer than 100 guests, there was plenty of room for guests to spread out throughout the large venue.
OUR VENDORS
As both an entrepreneur and an advocate for minority-owned and women-owned businesses (MWBEs), having served as the chair of Metro Nashville Minority Business Advisory Council as well as leading efforts for the Contracting for Equity campaign to advocate for small and MWBEs at the city and state levels, it was critically important that ALL of our vendors were ethnic minorities and women. I am so pleased that most of the businesses we selected were small businesses and most of the owners of those businesses were owned by women and/or ethnic minorities. Each of them showed up in the spirit of excellence and delivered. It is because of their excellence and integrity that our wedding turned out to be amazing.
One of the details we loved the most was Ashley's gorgeous bridal gown by
Eleven Bridal
, it sparkled just as much as she did on her big day!!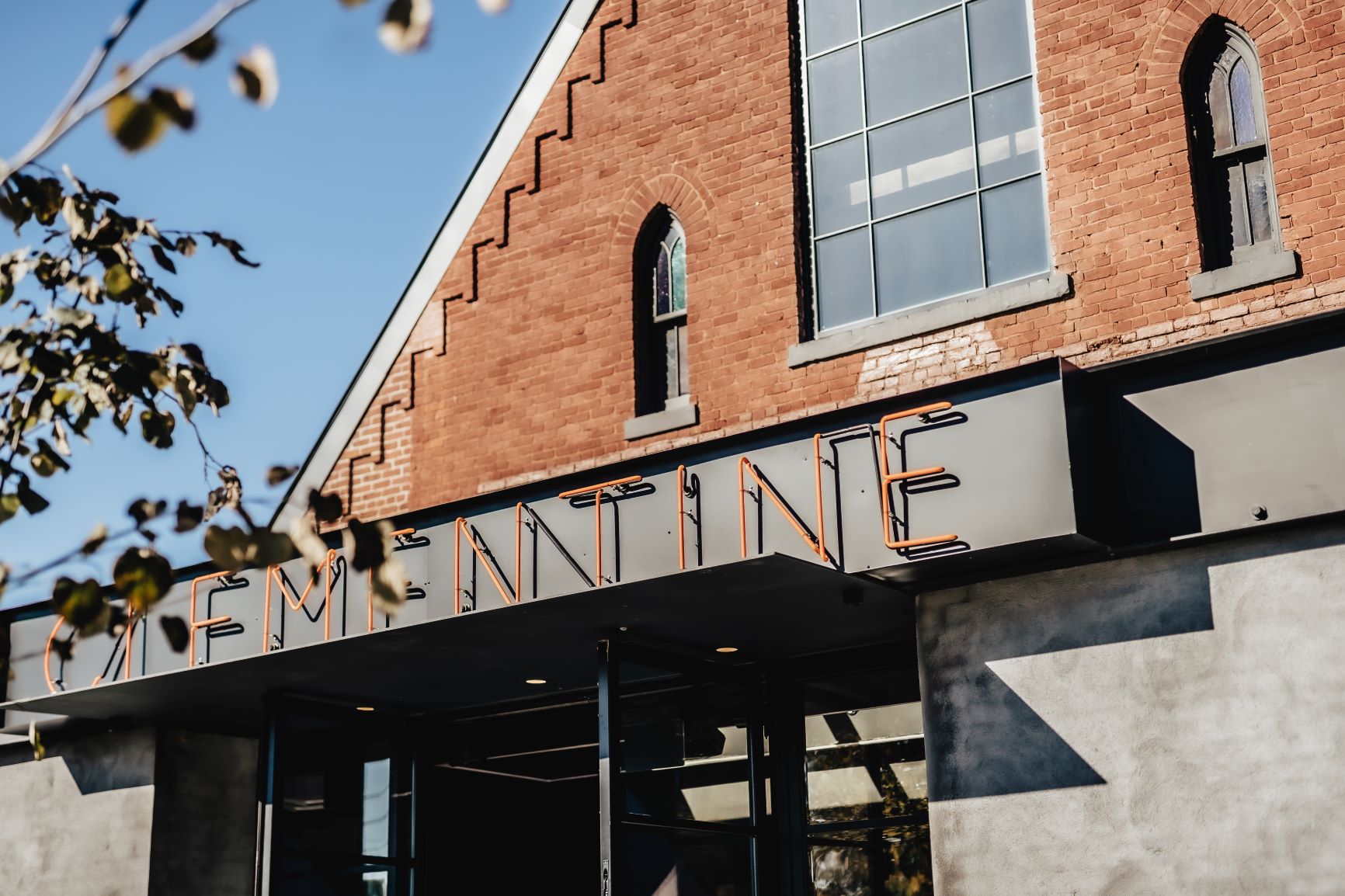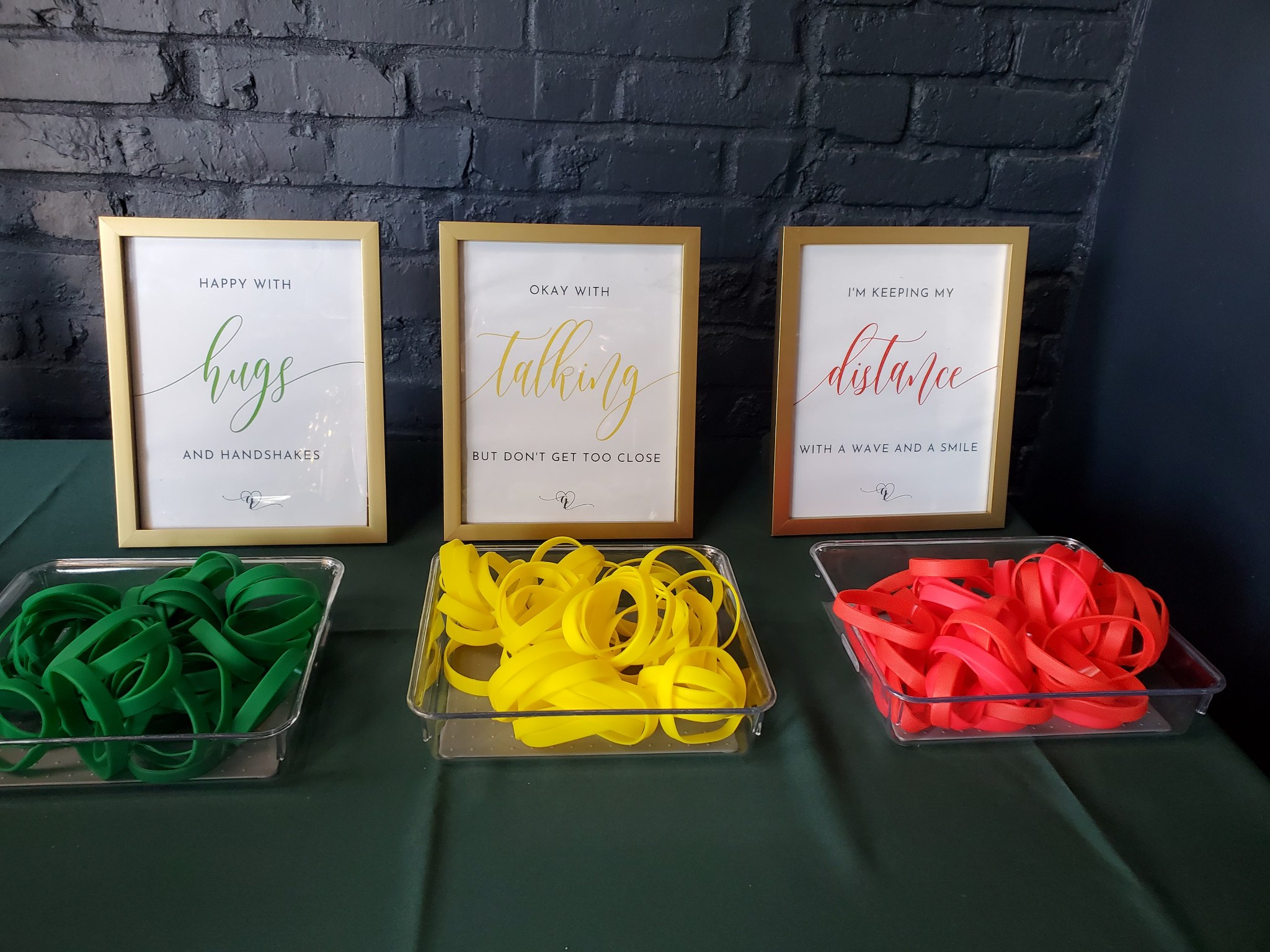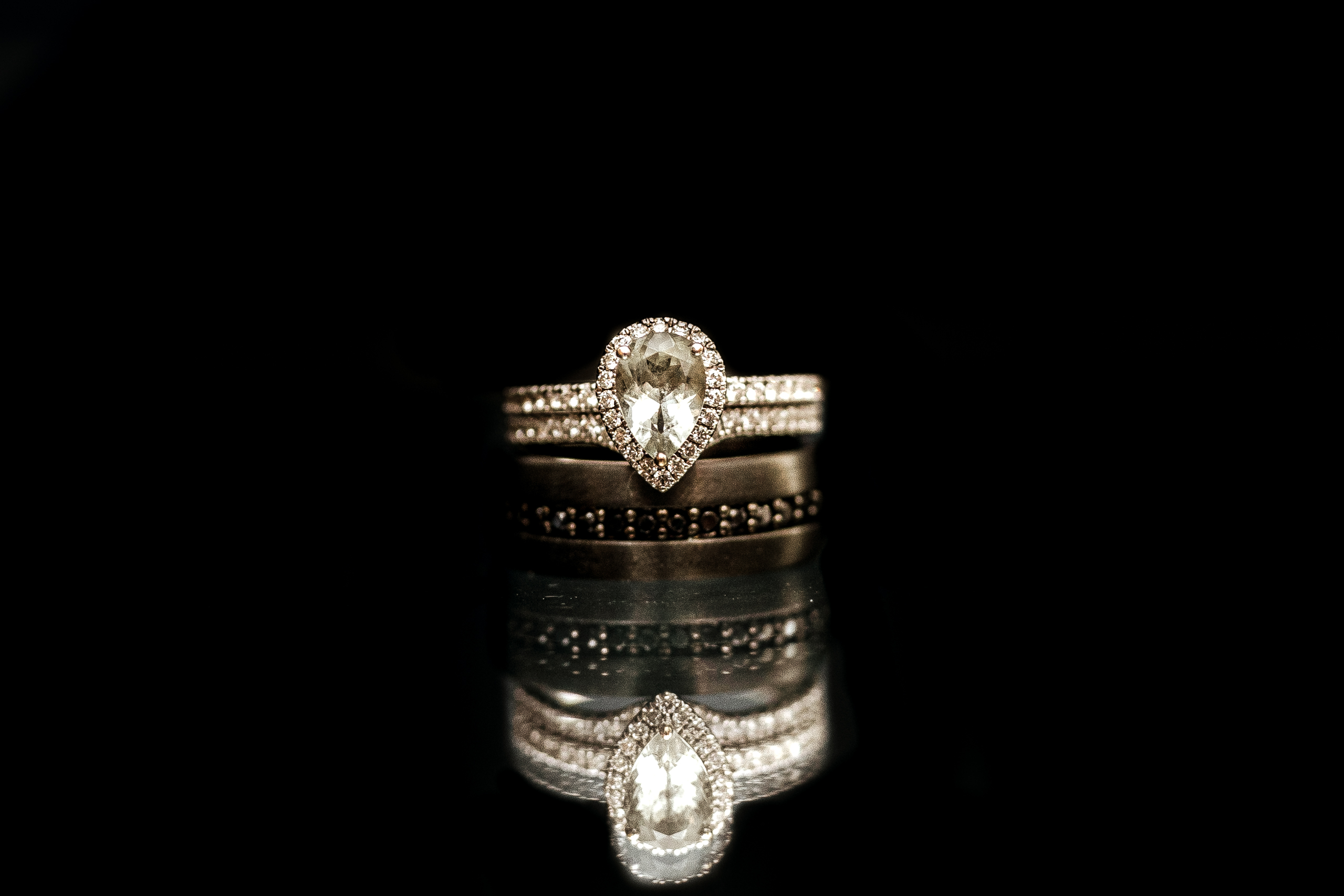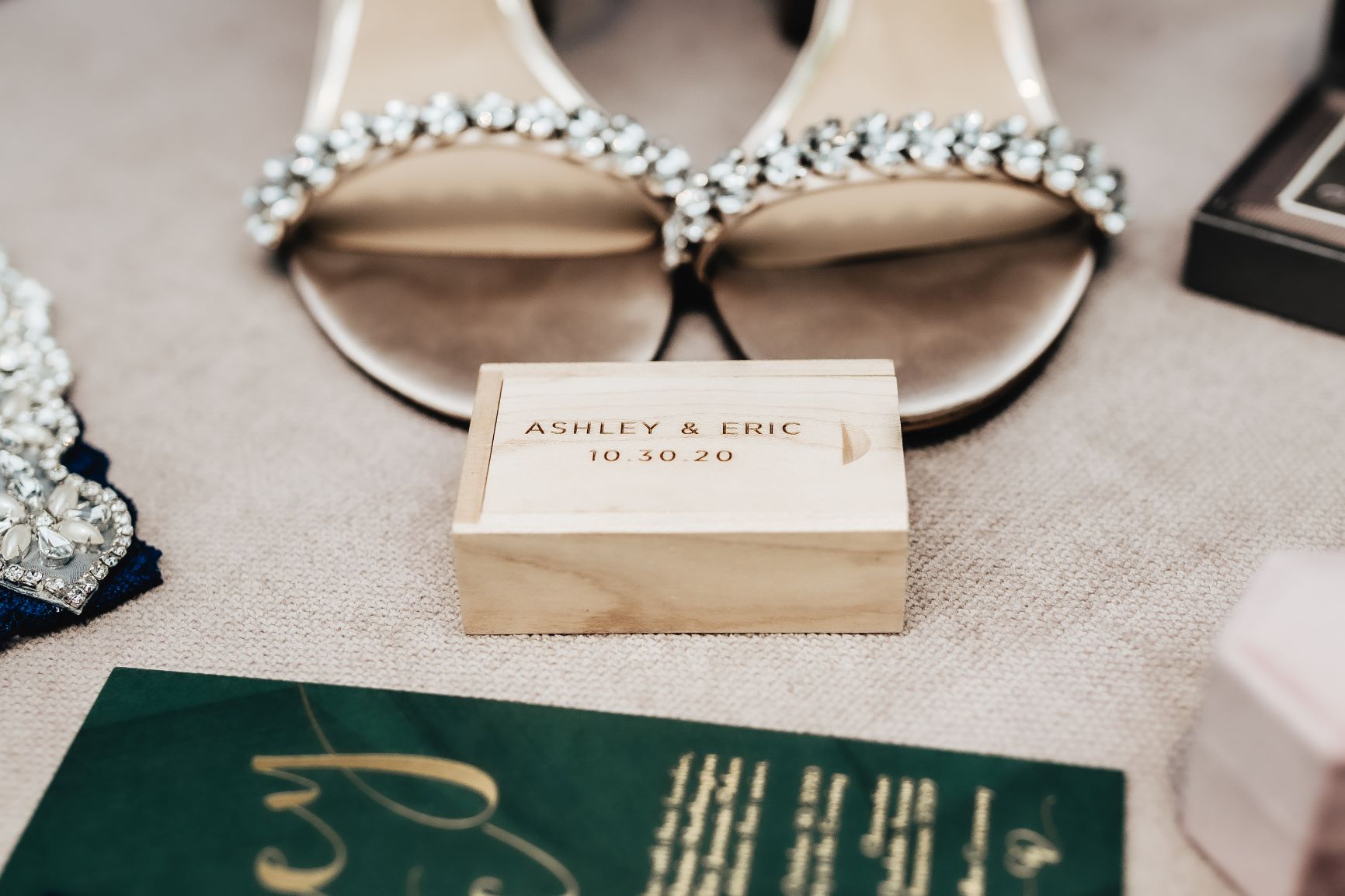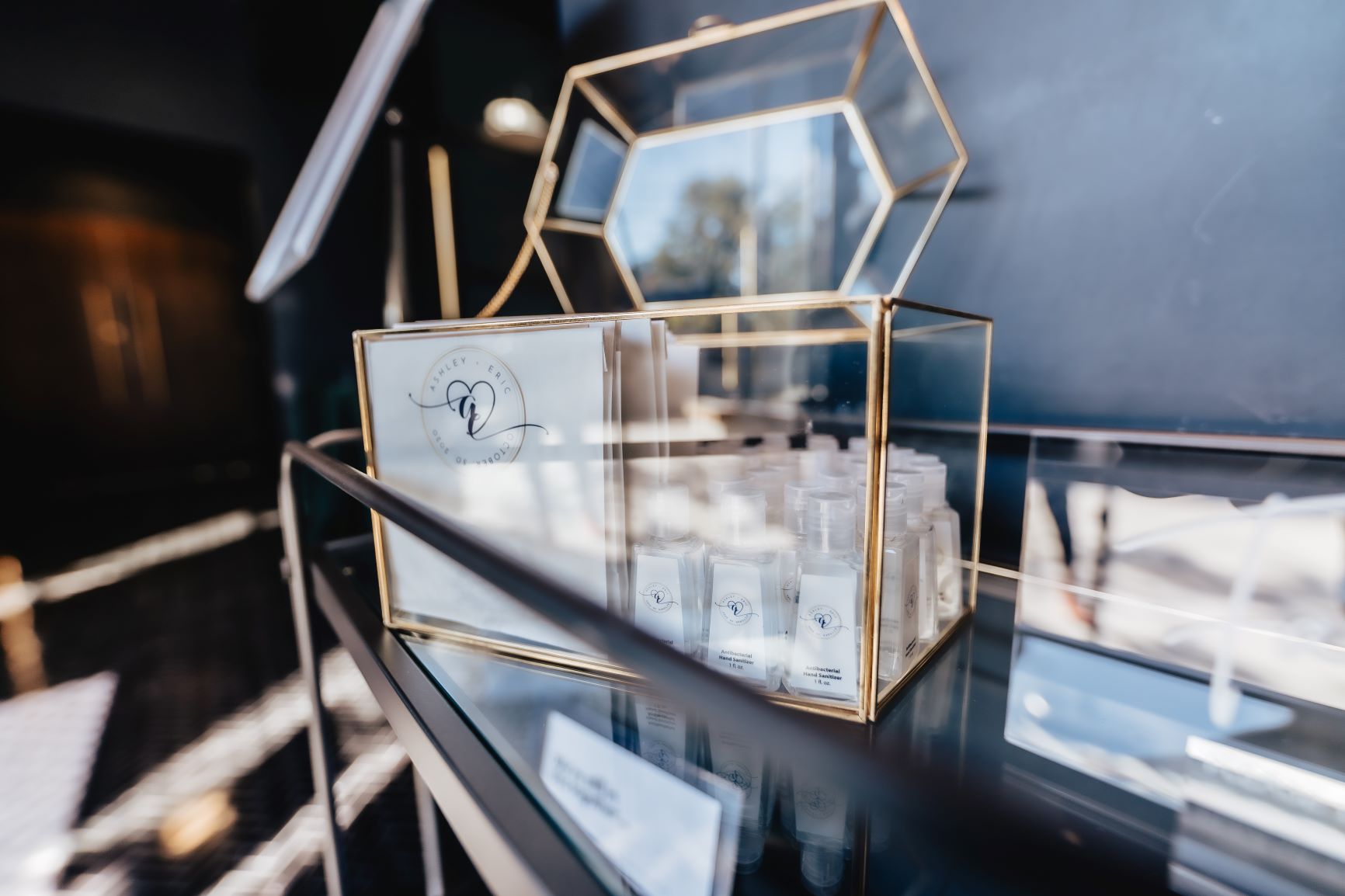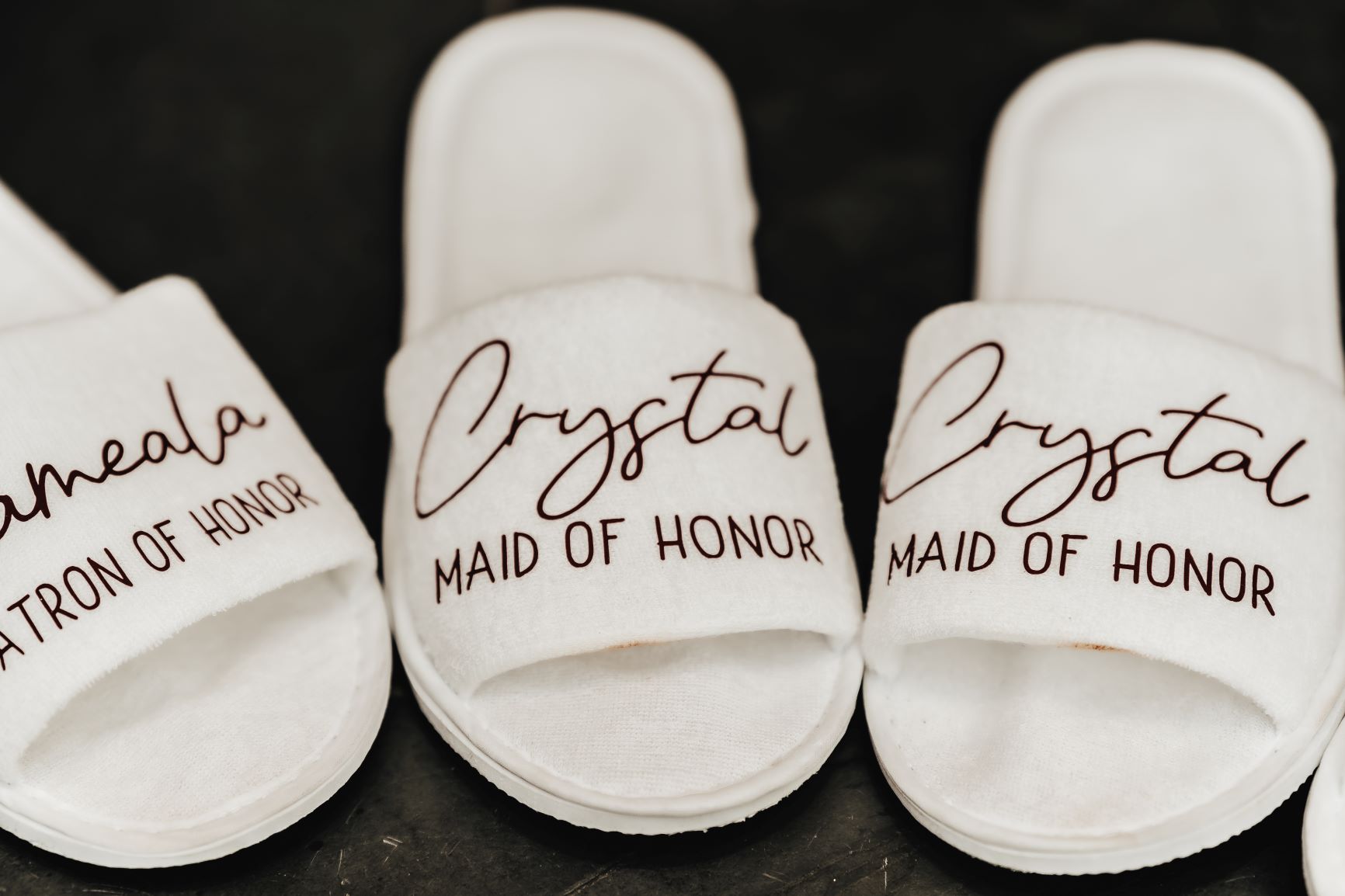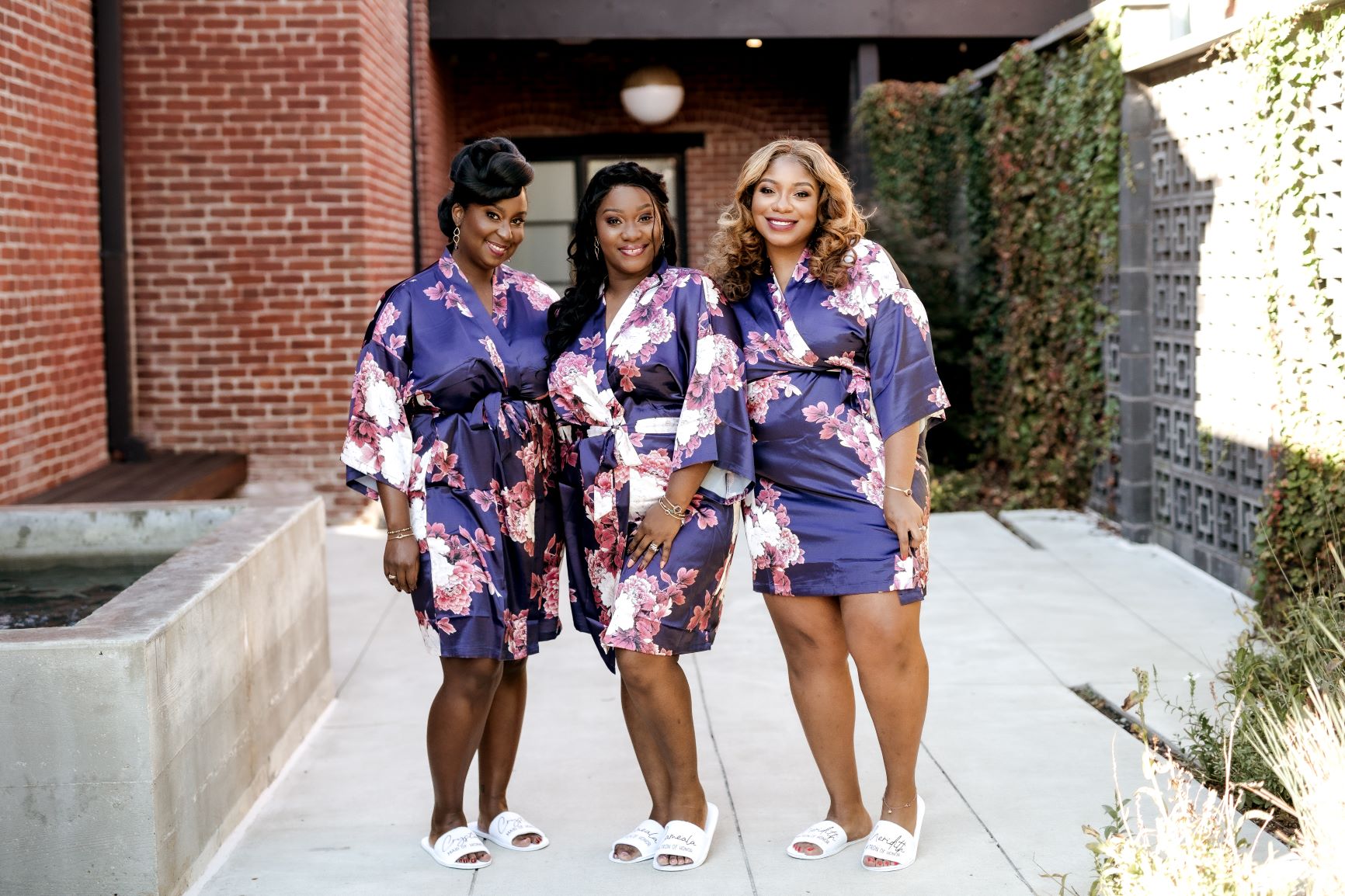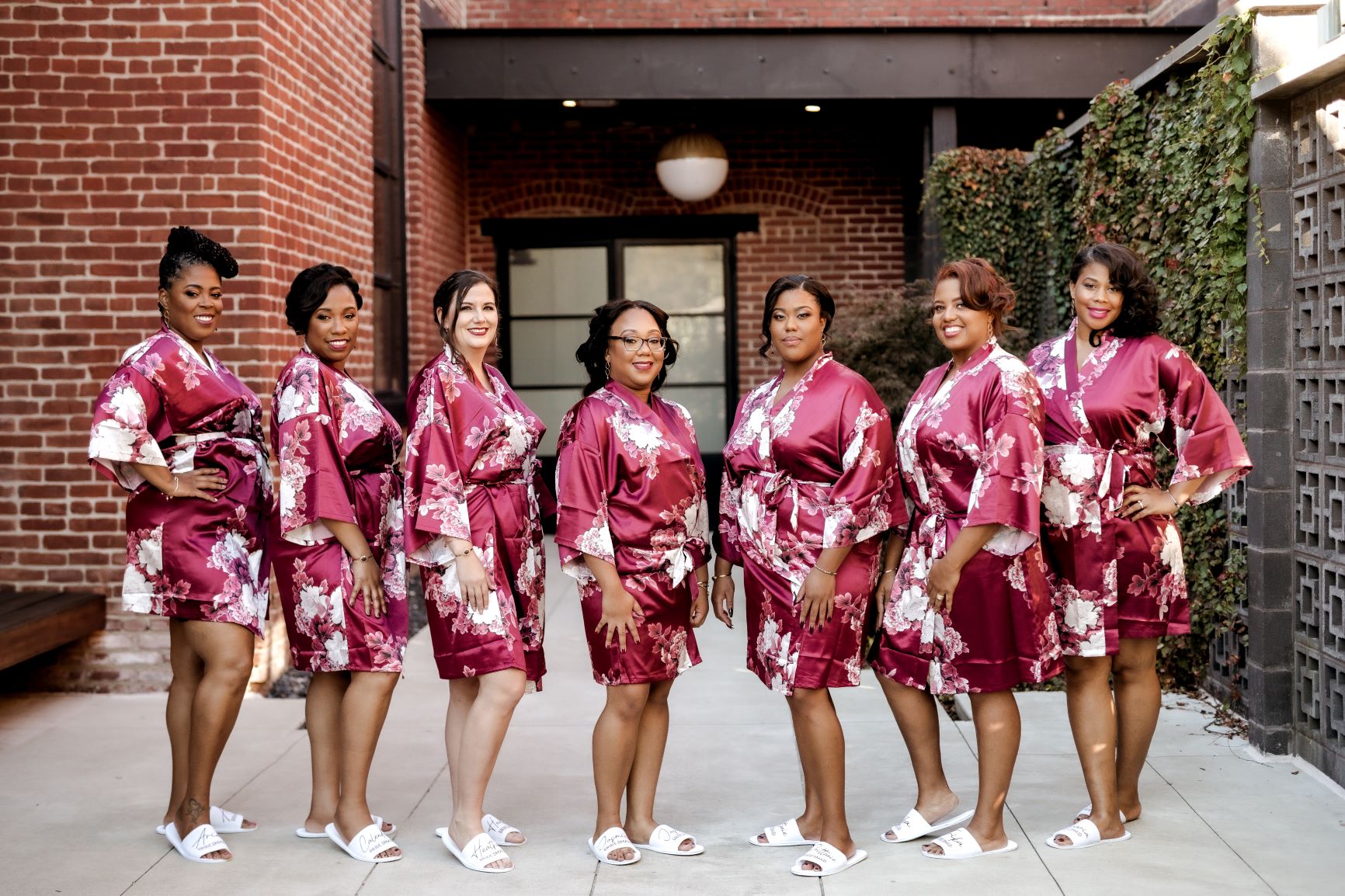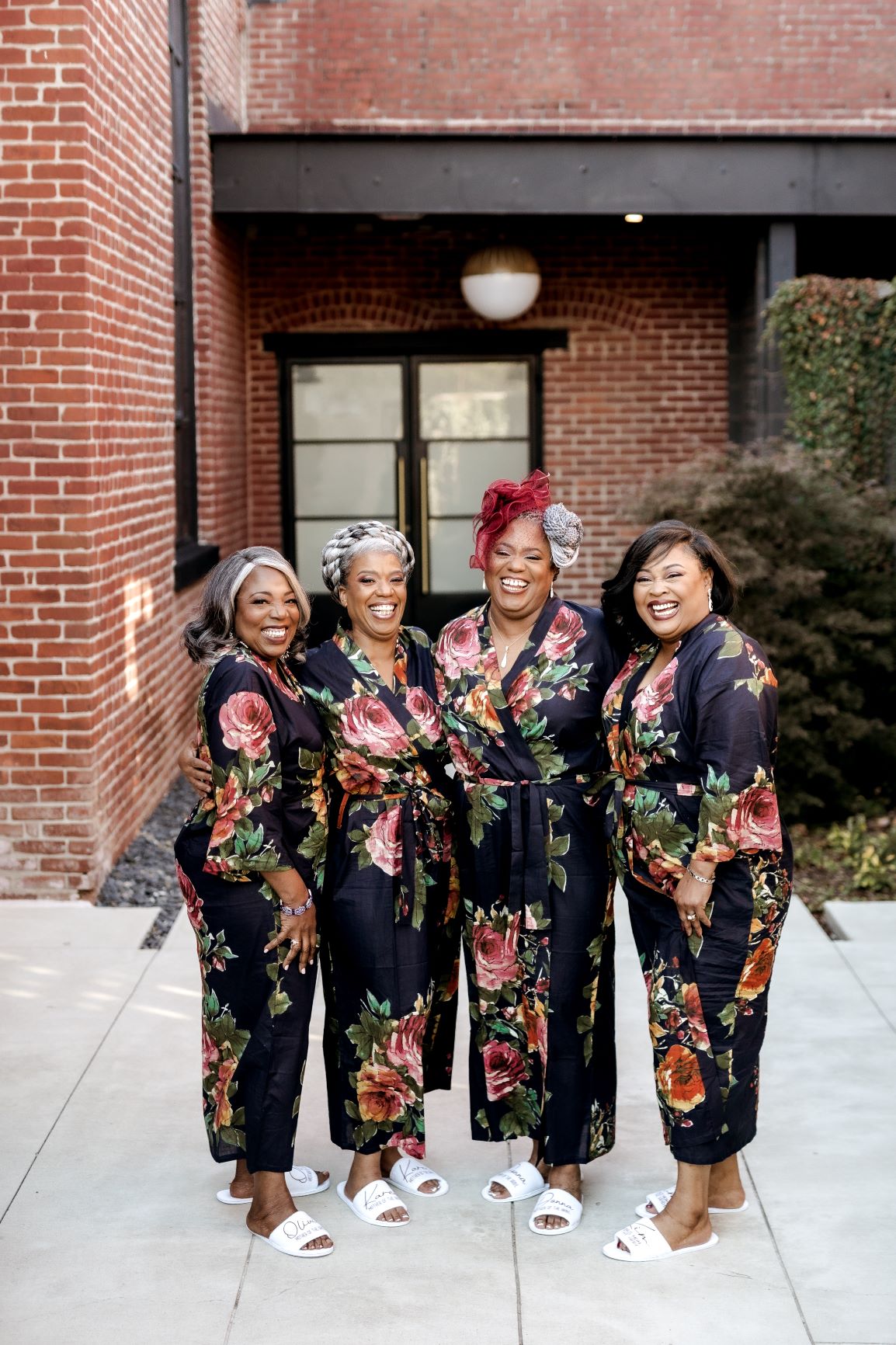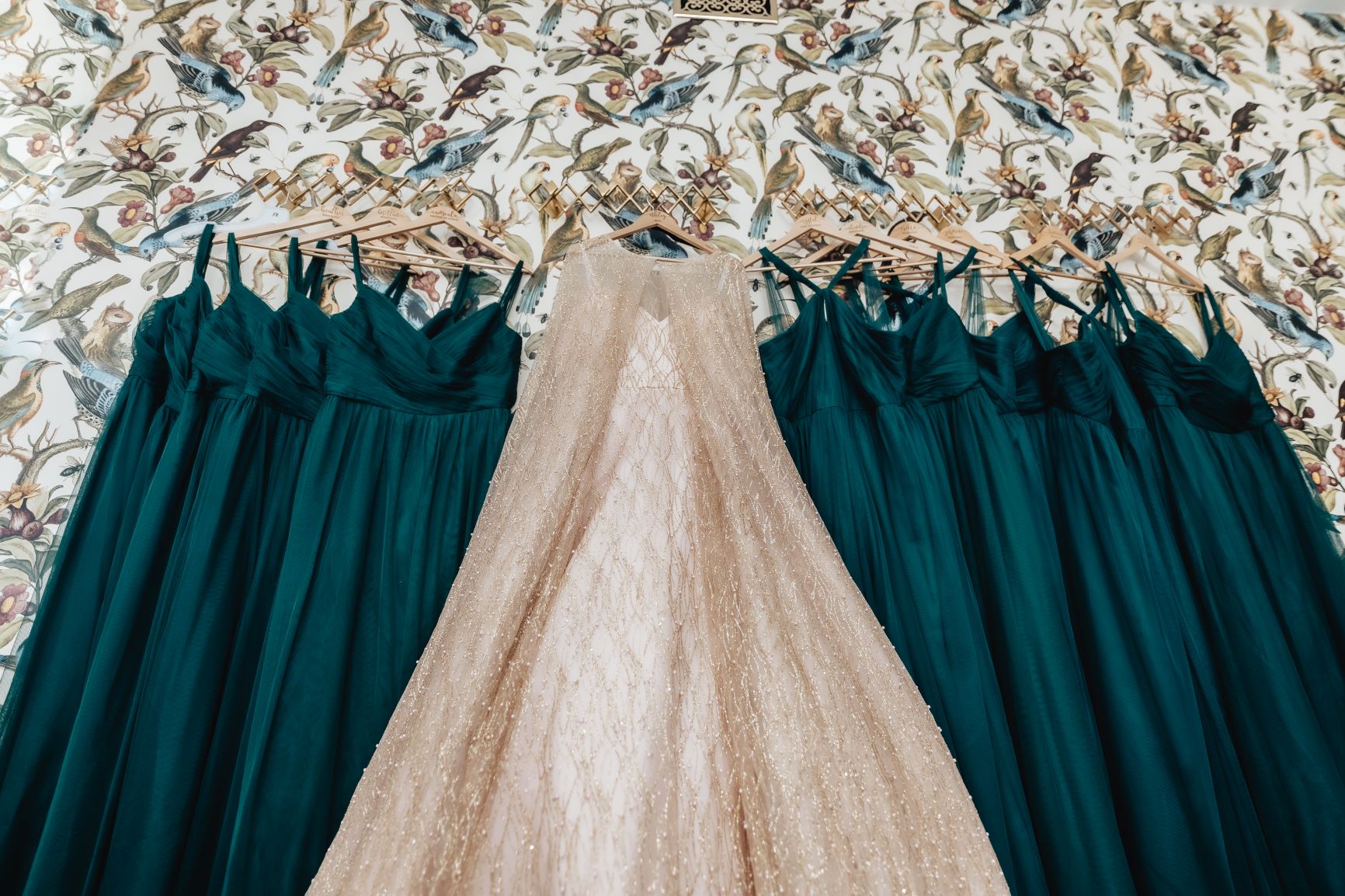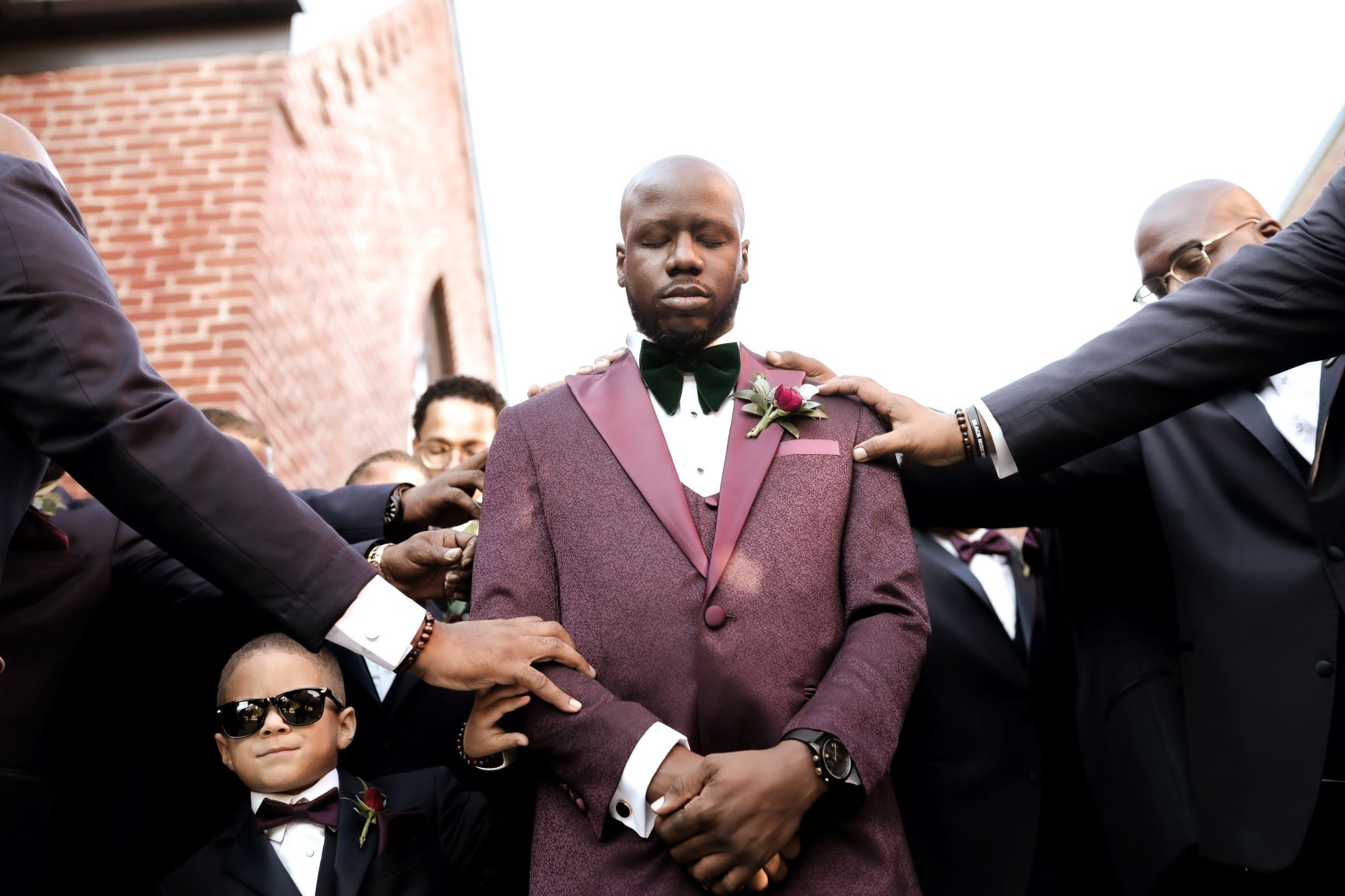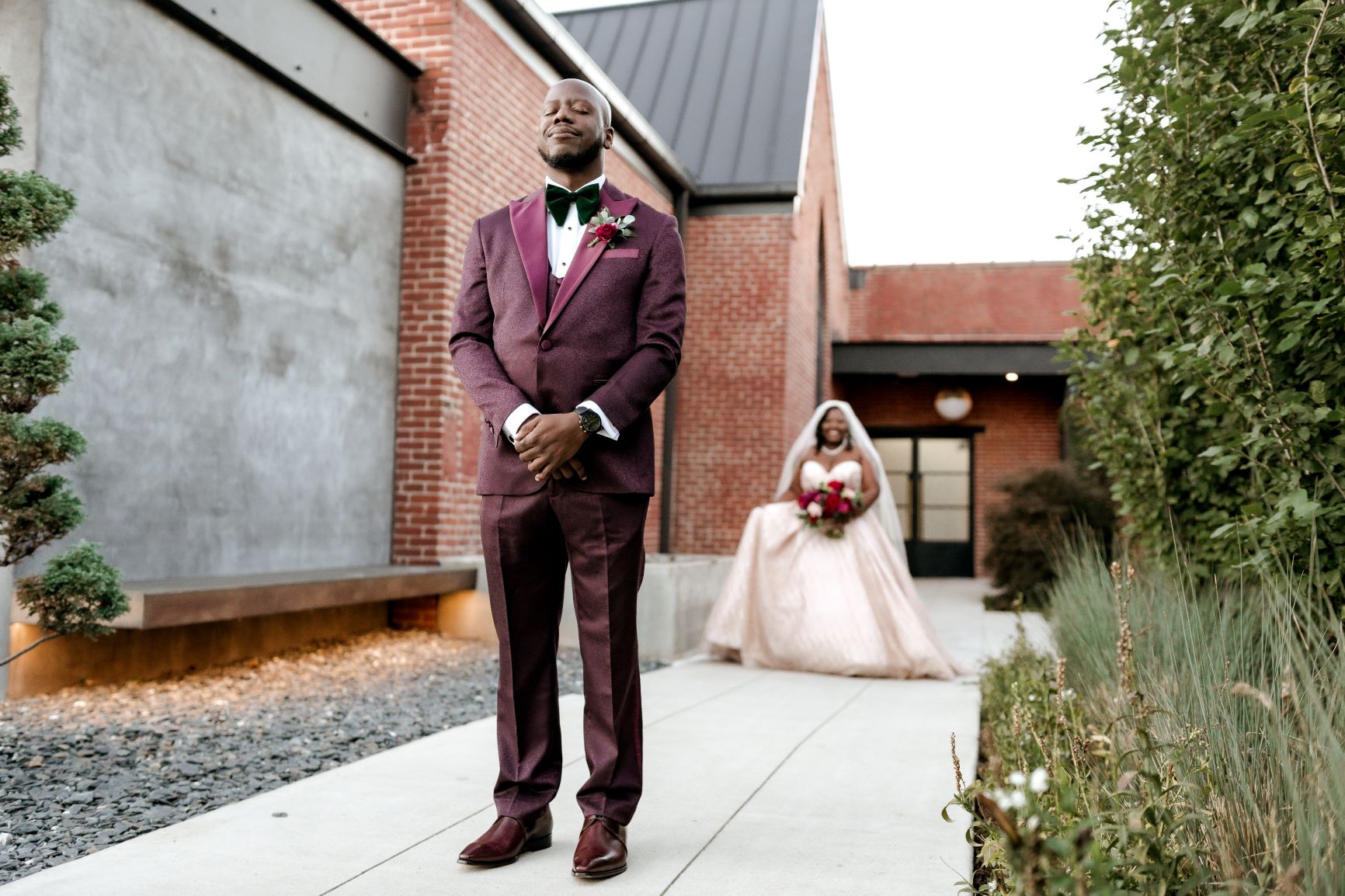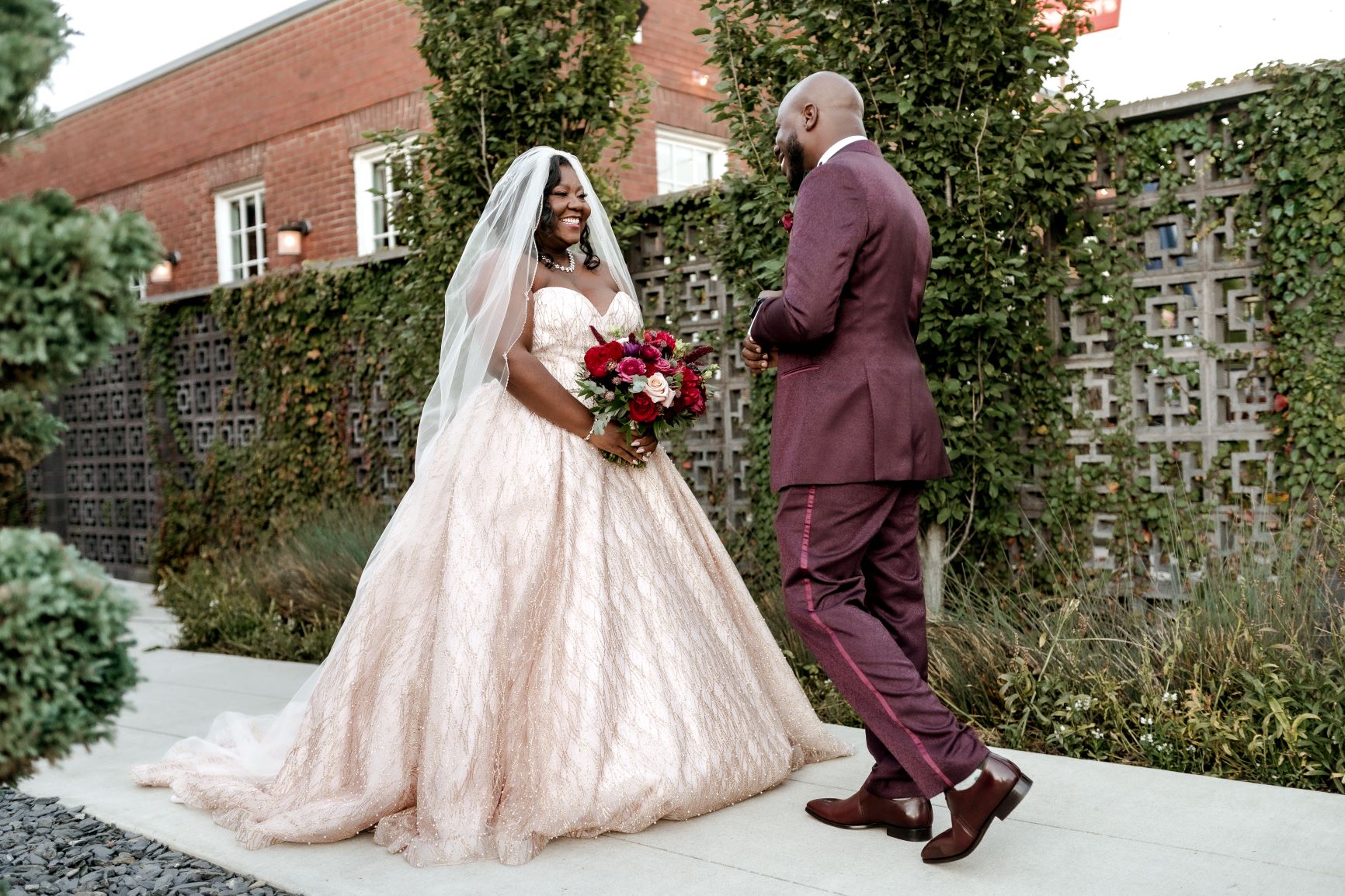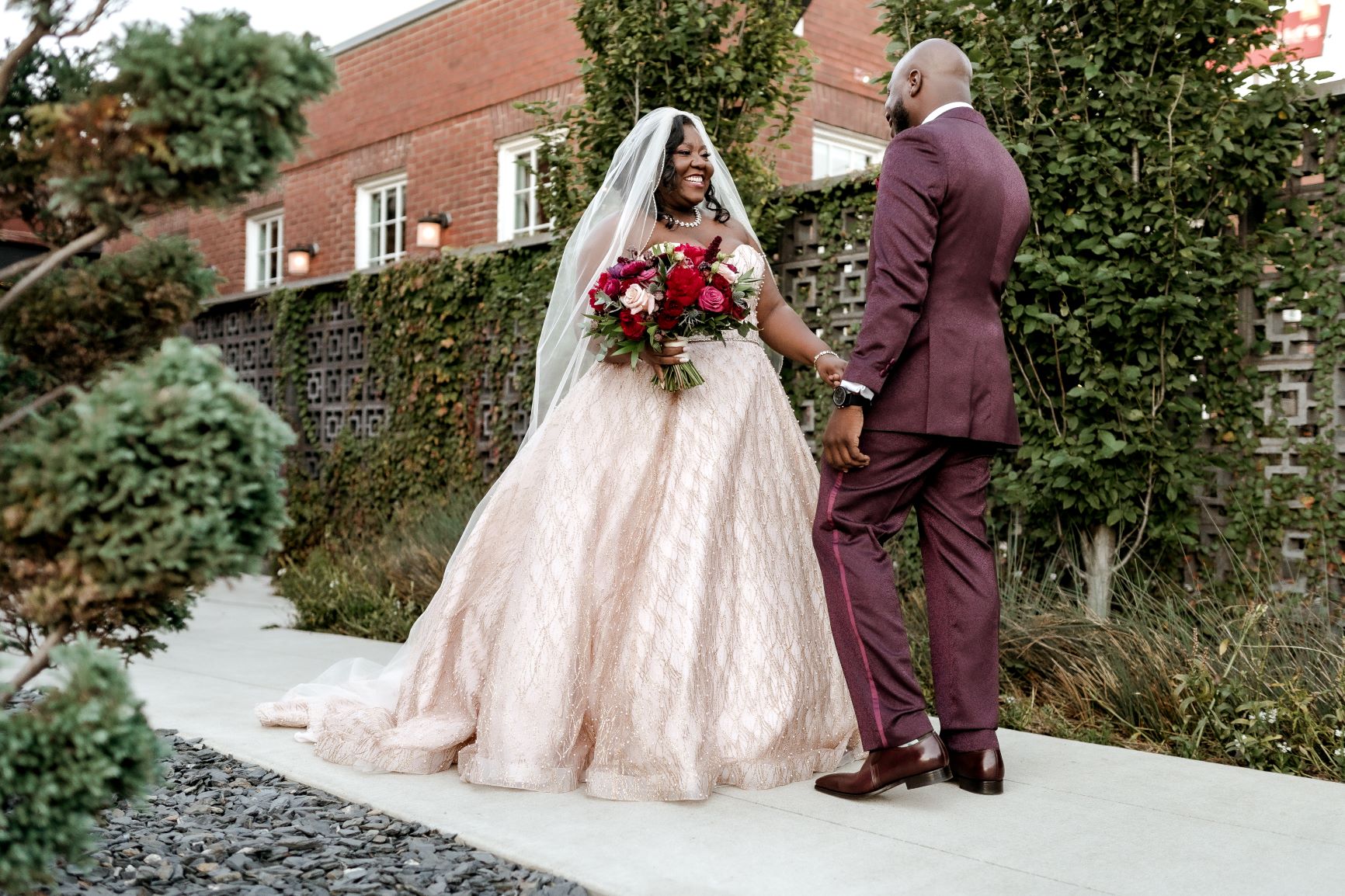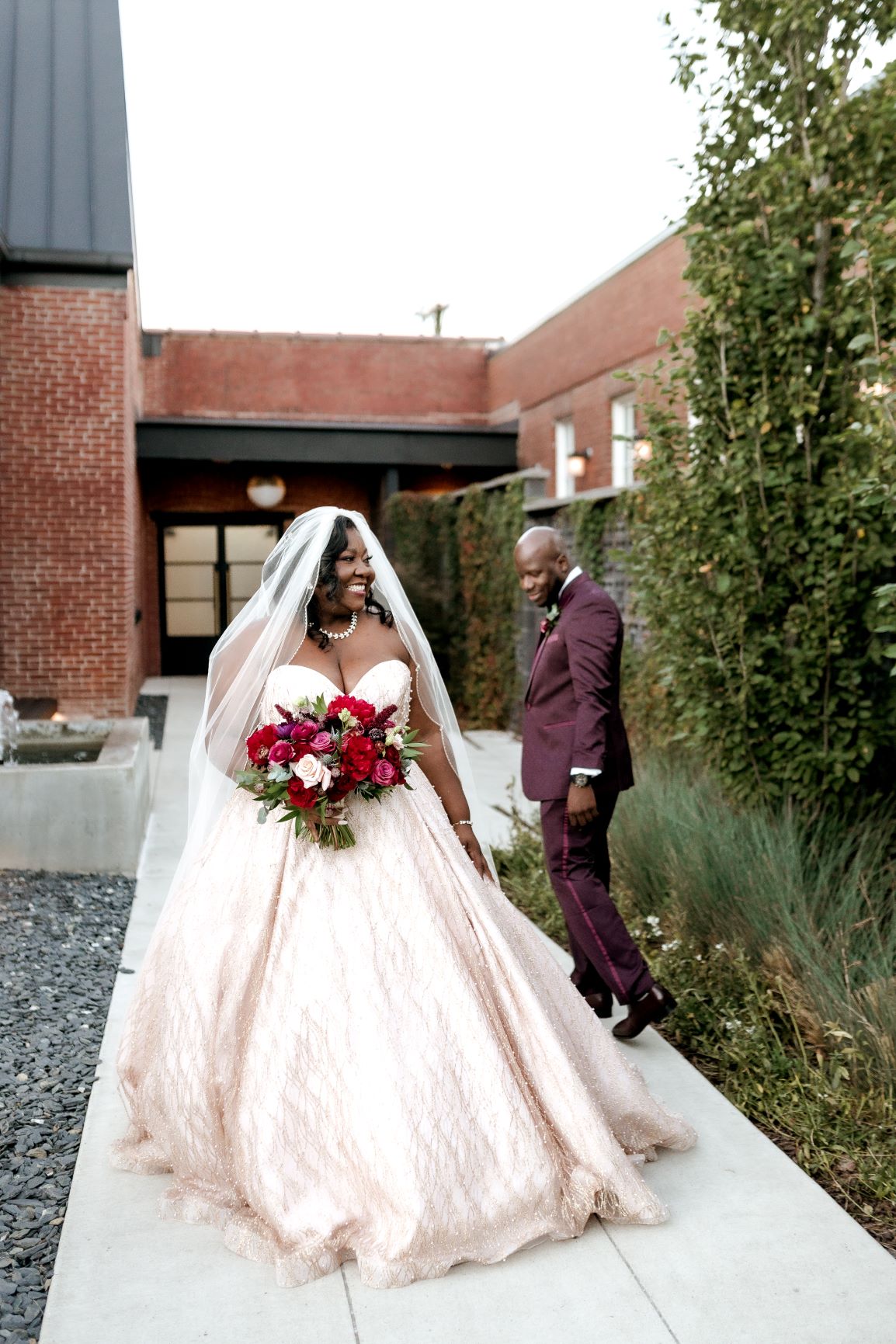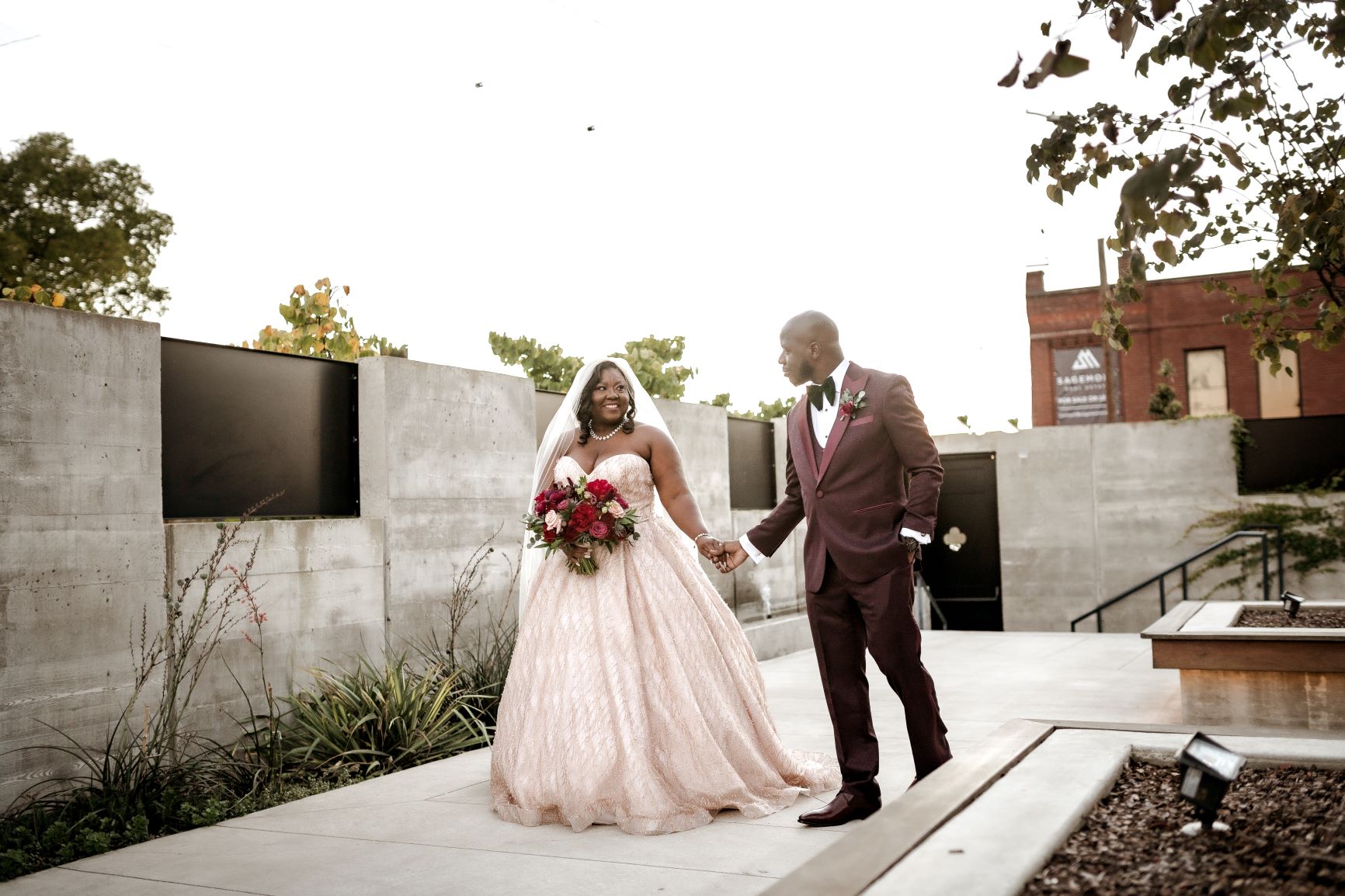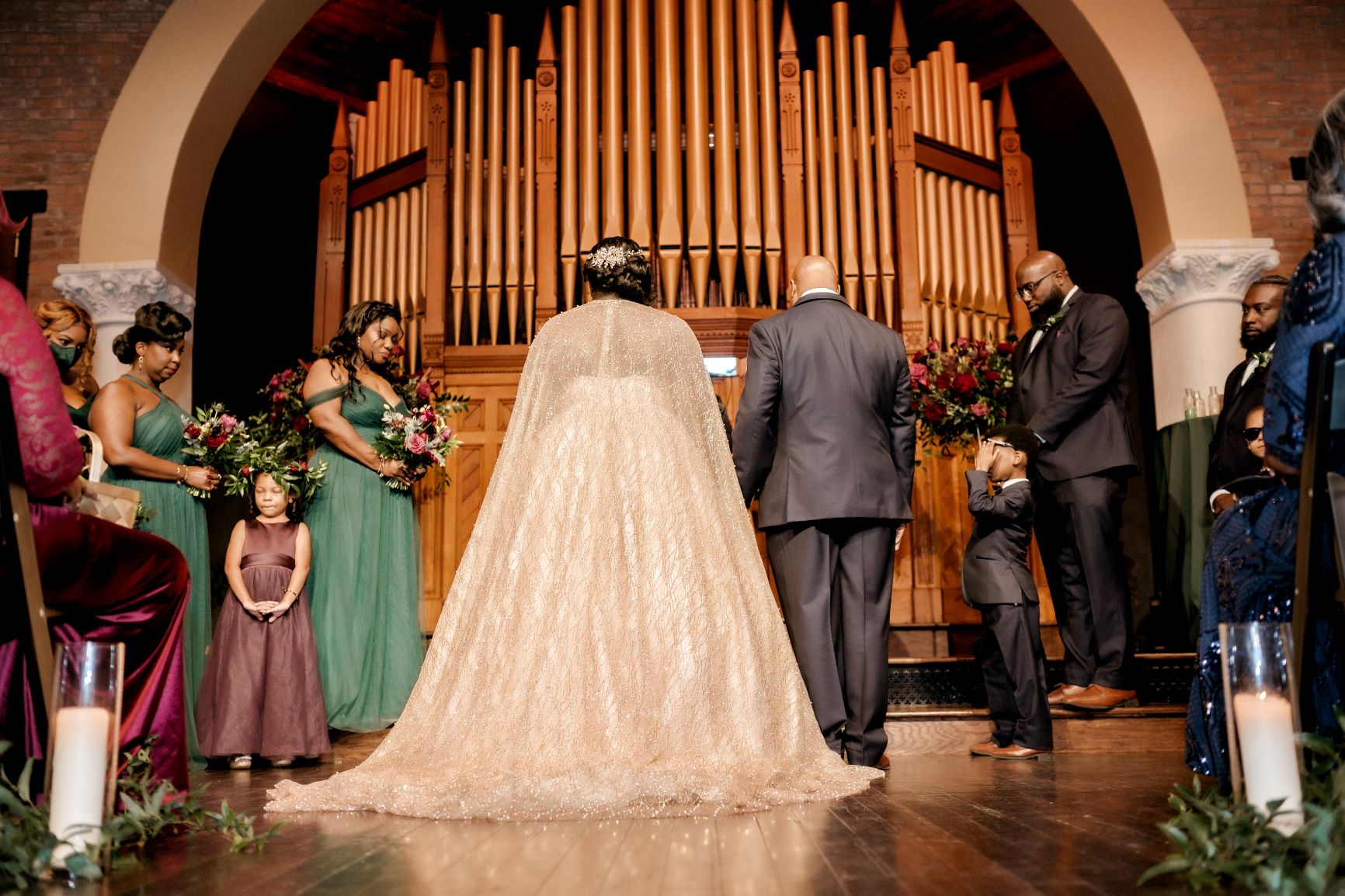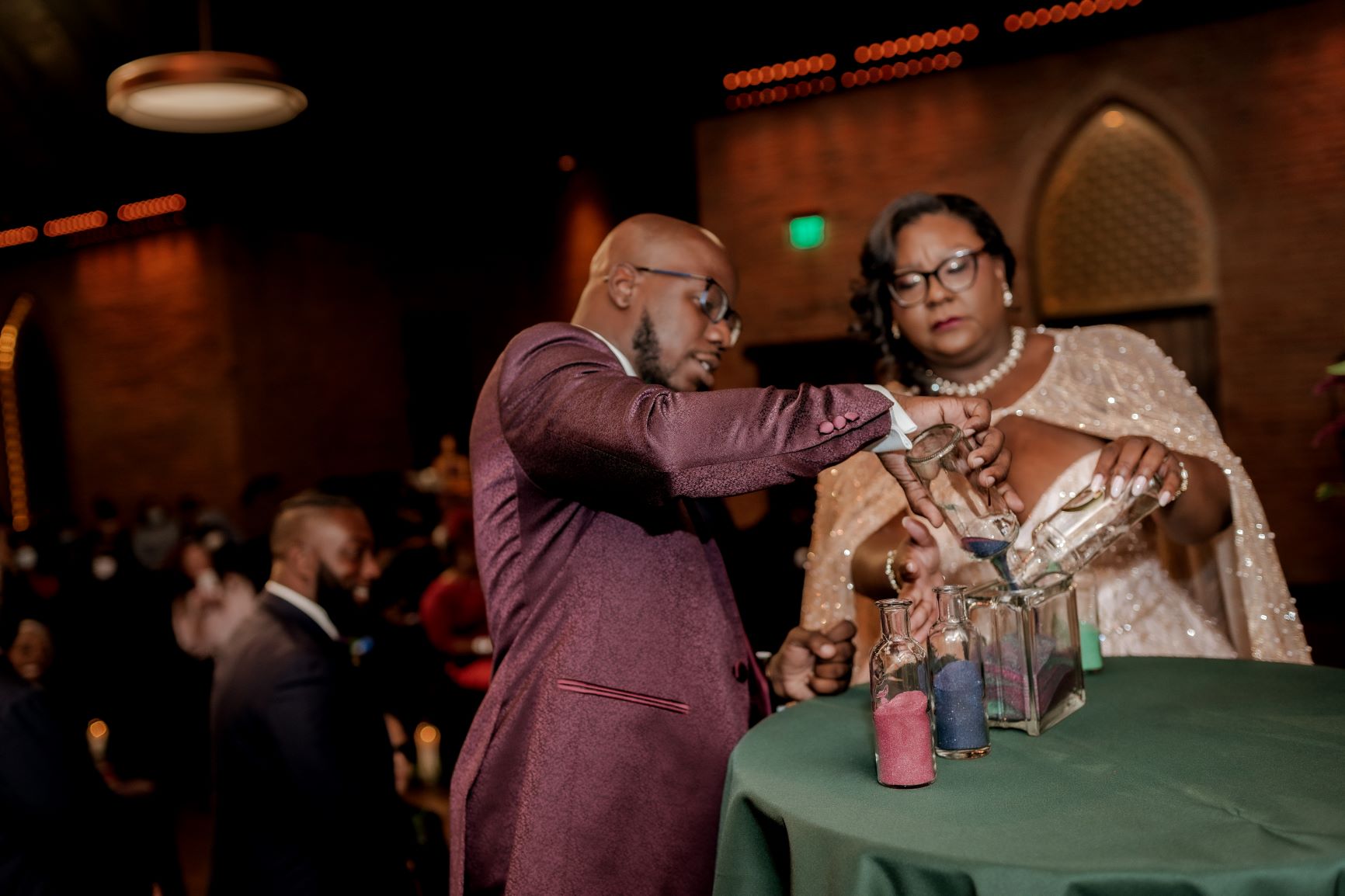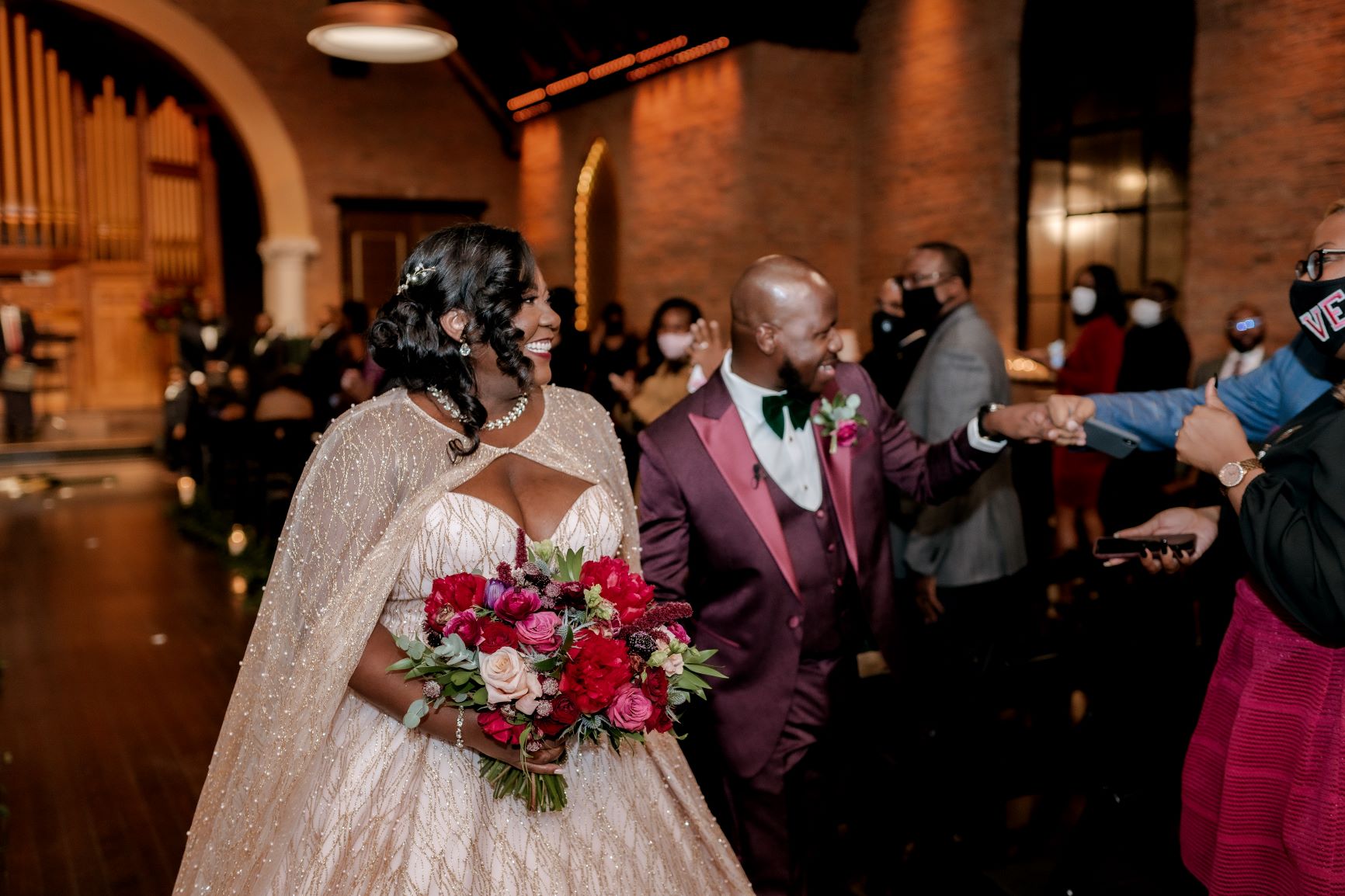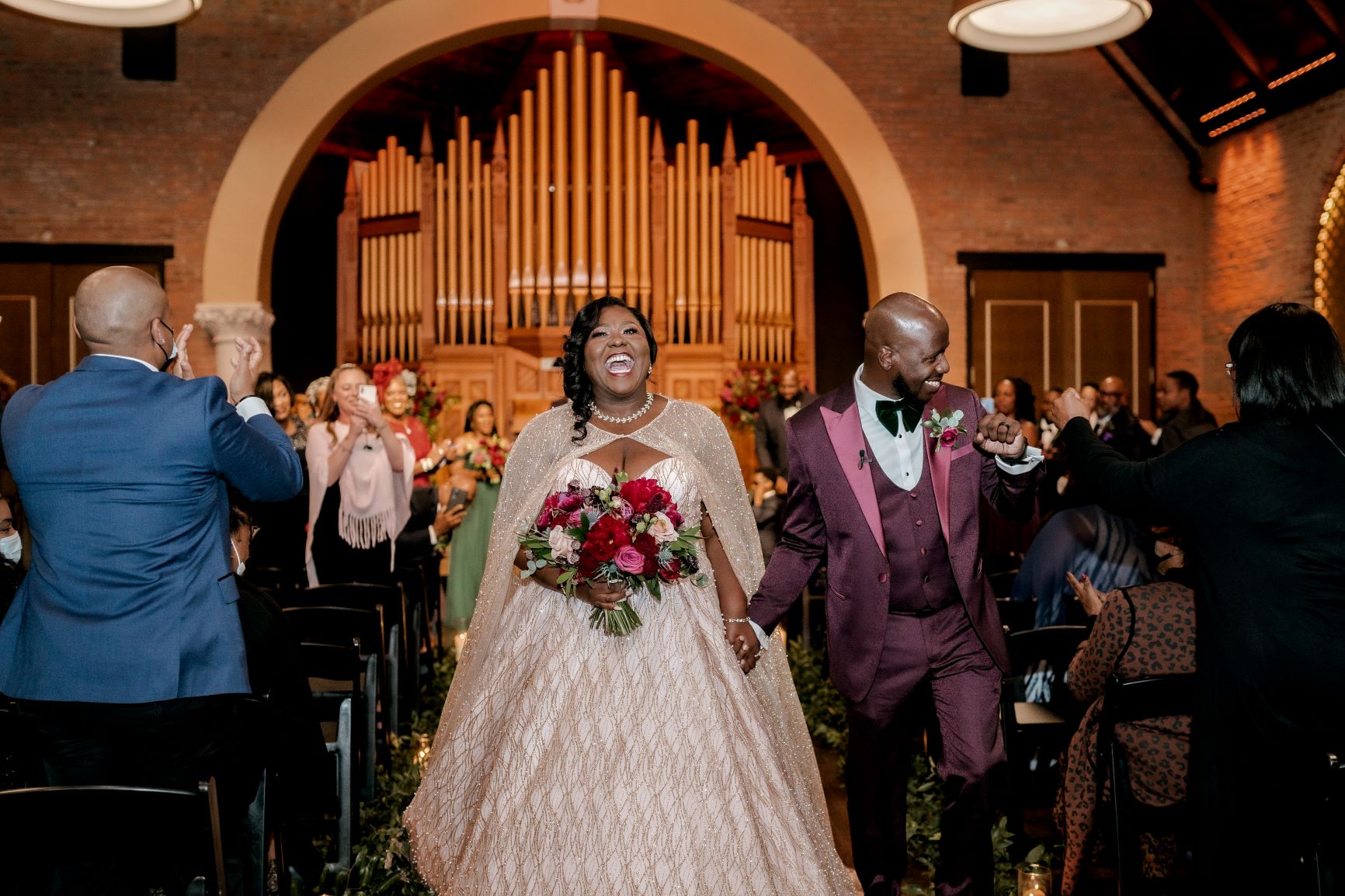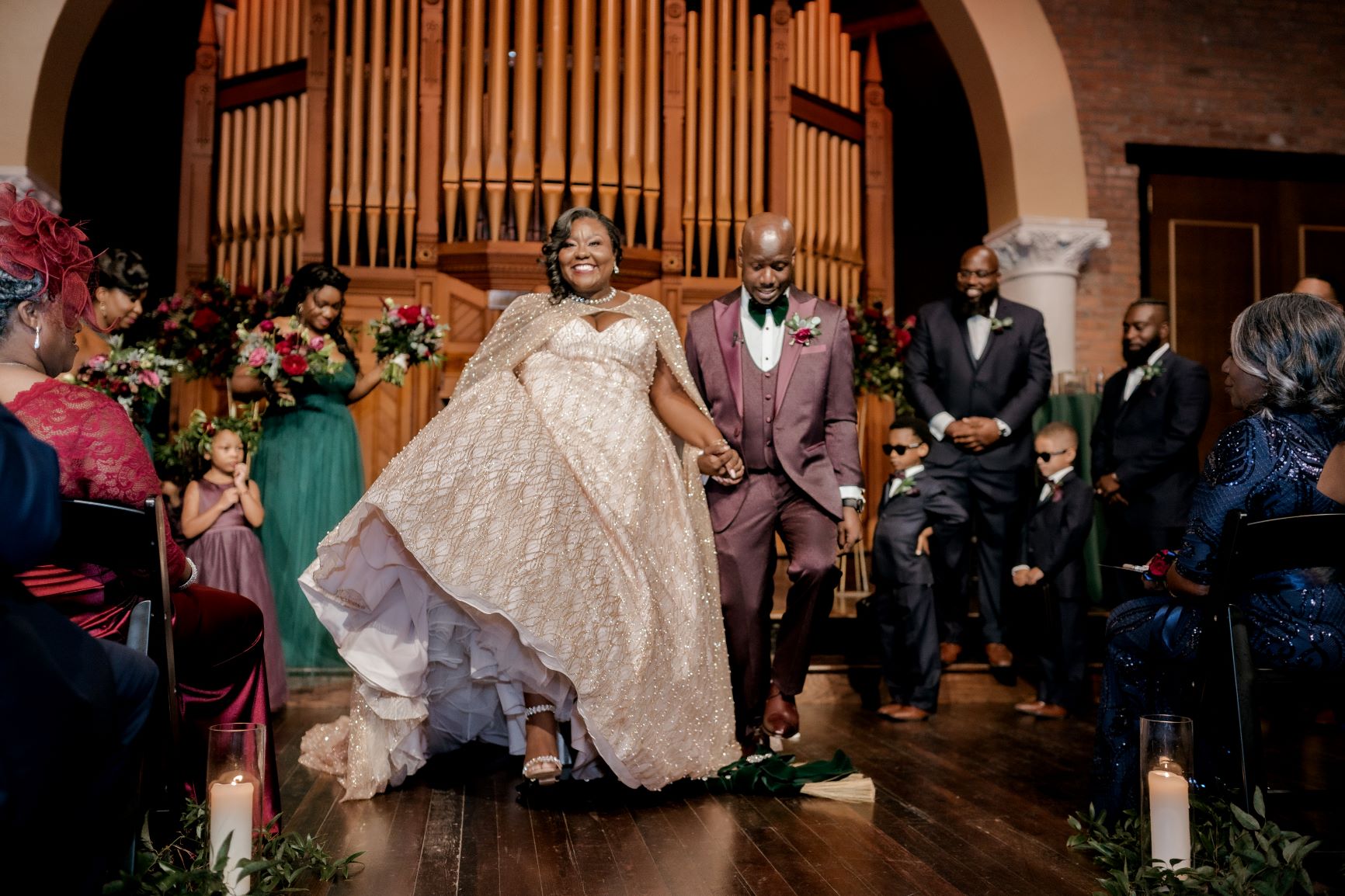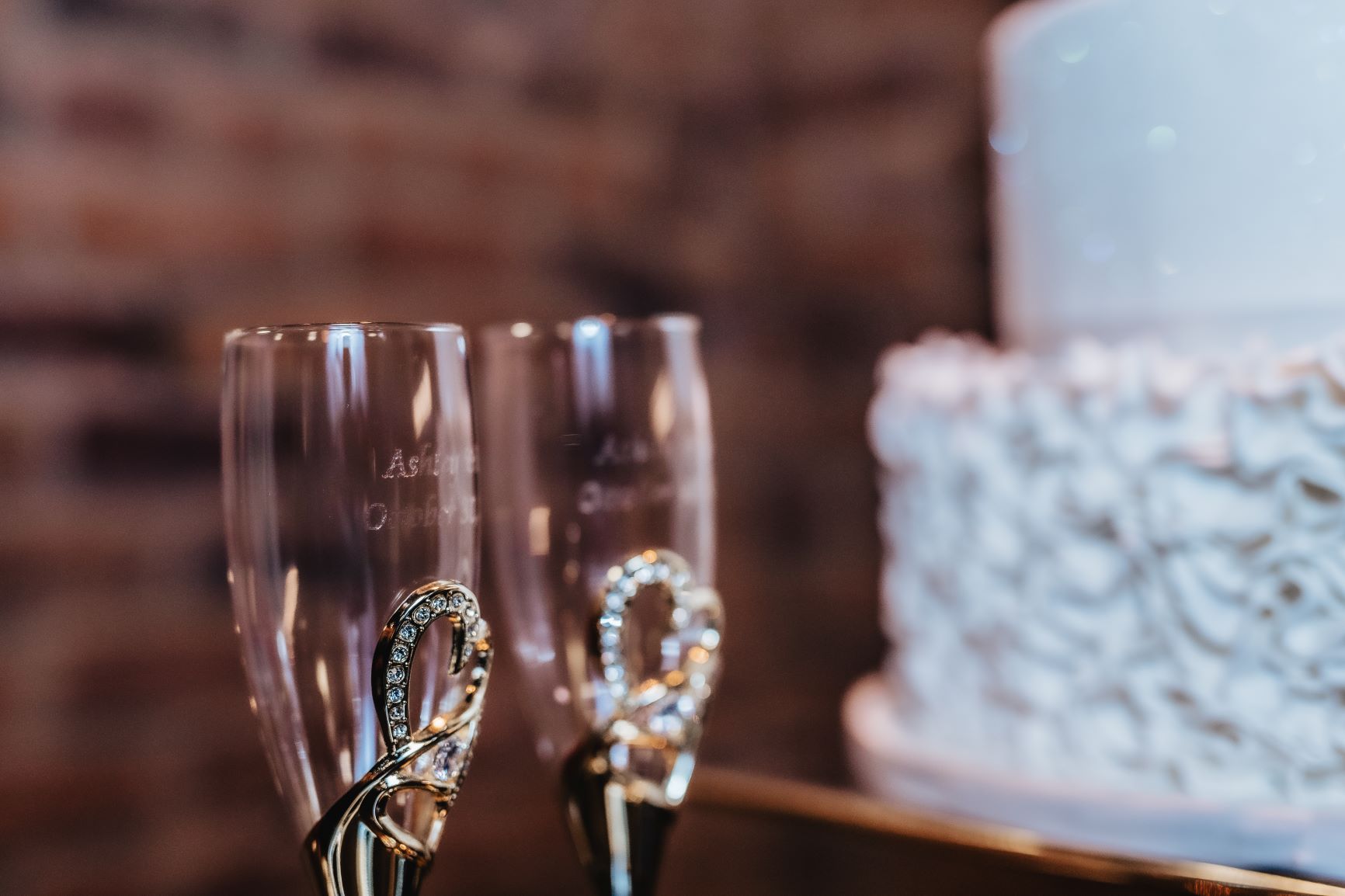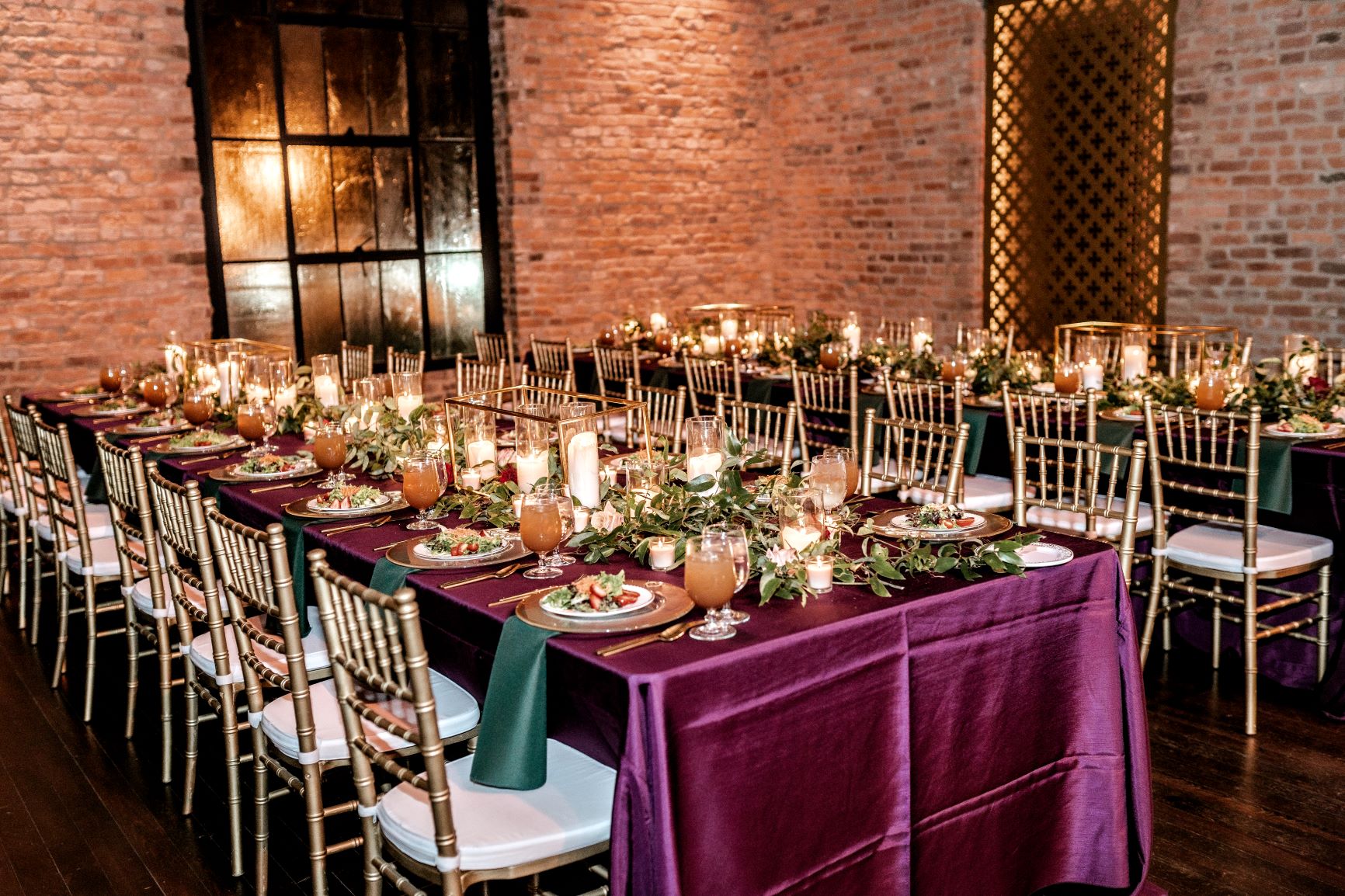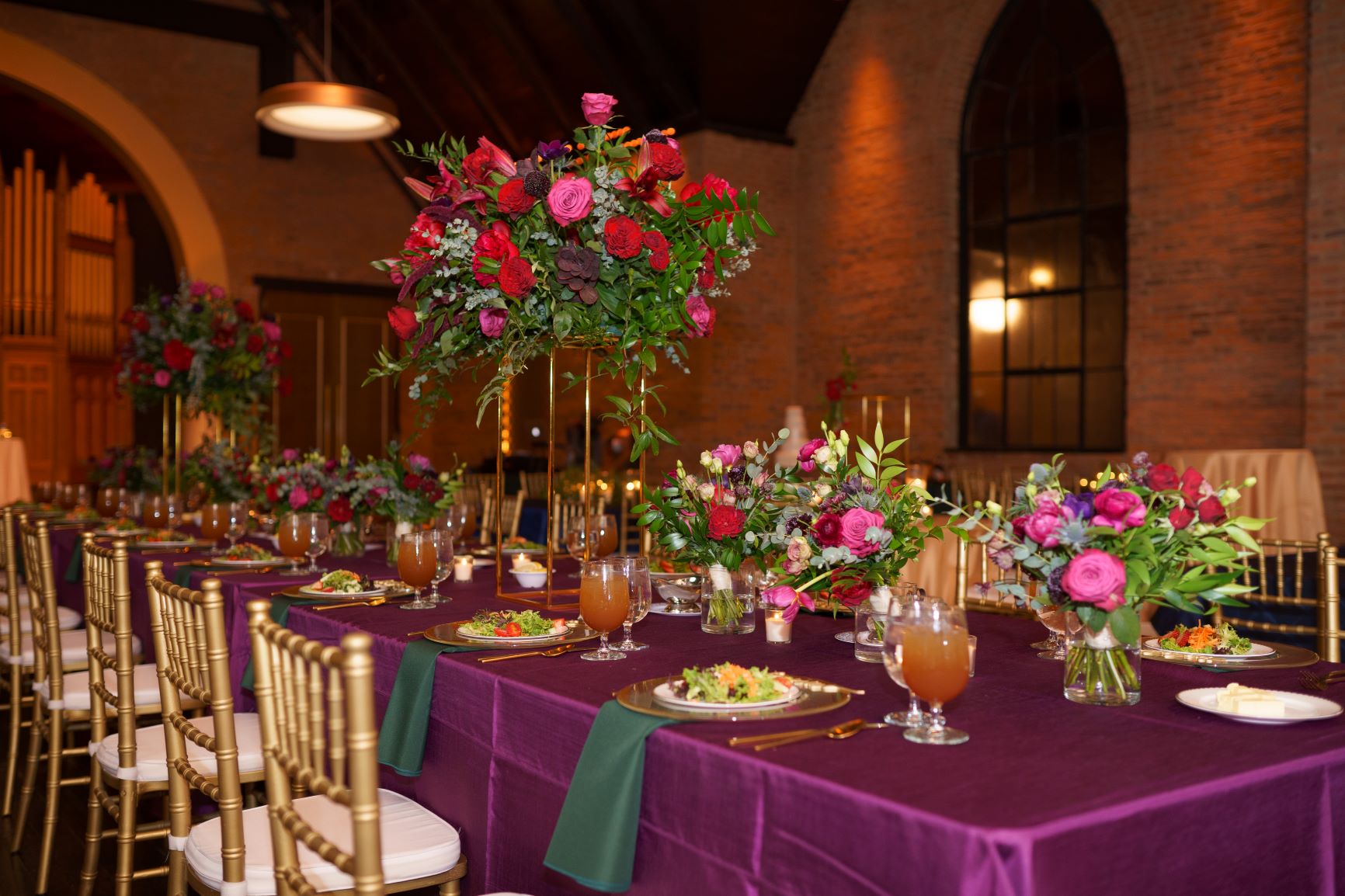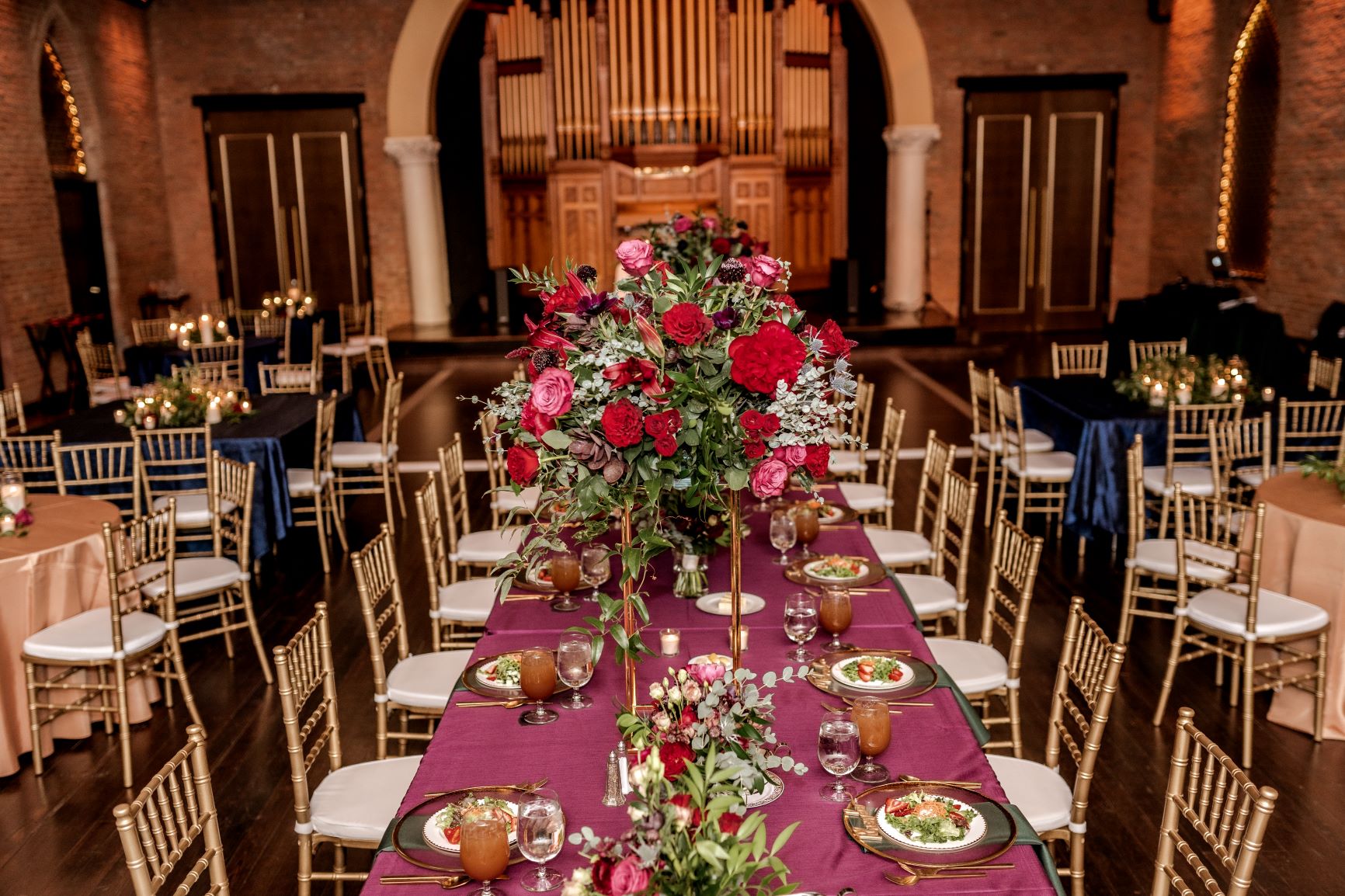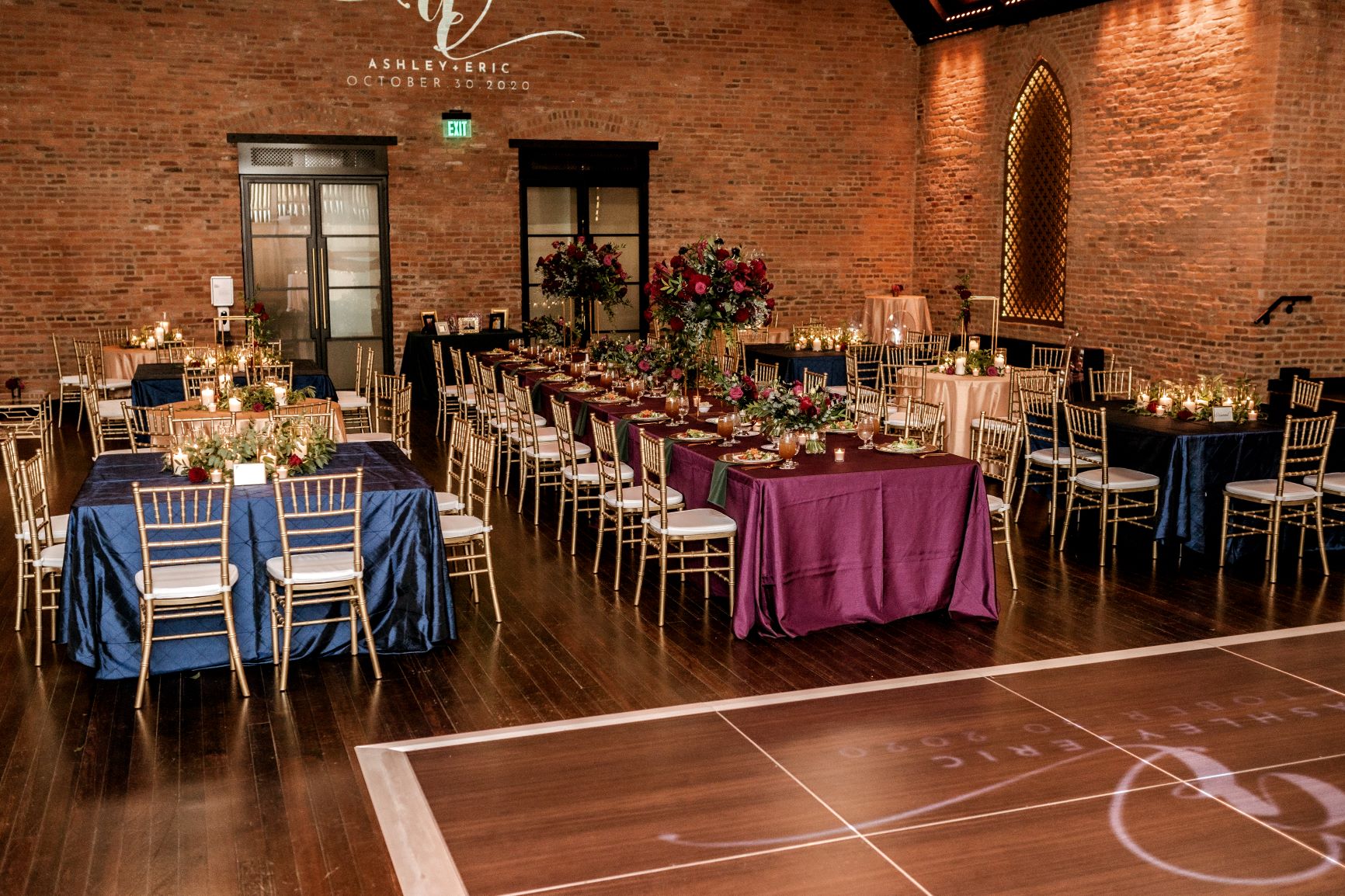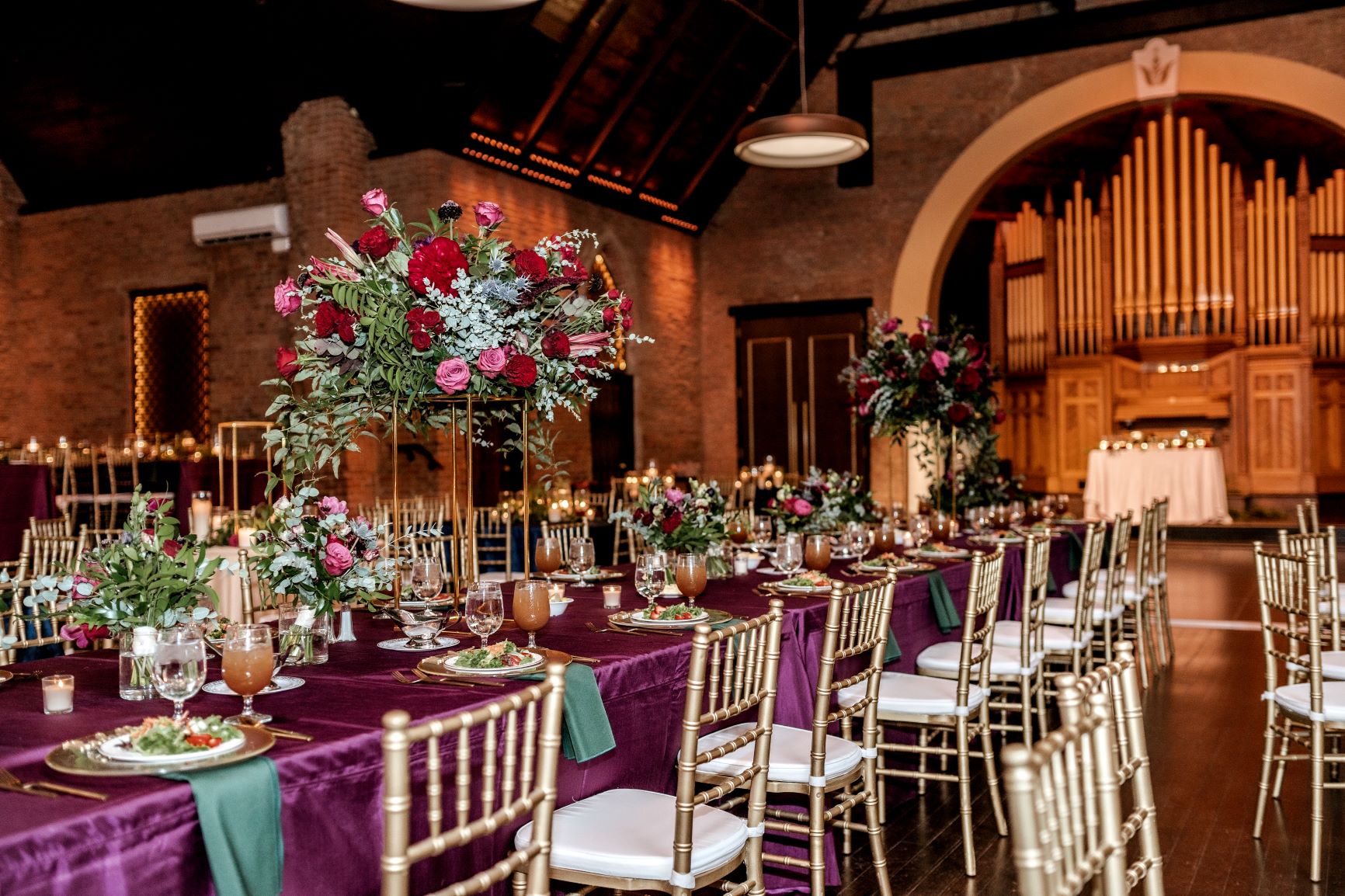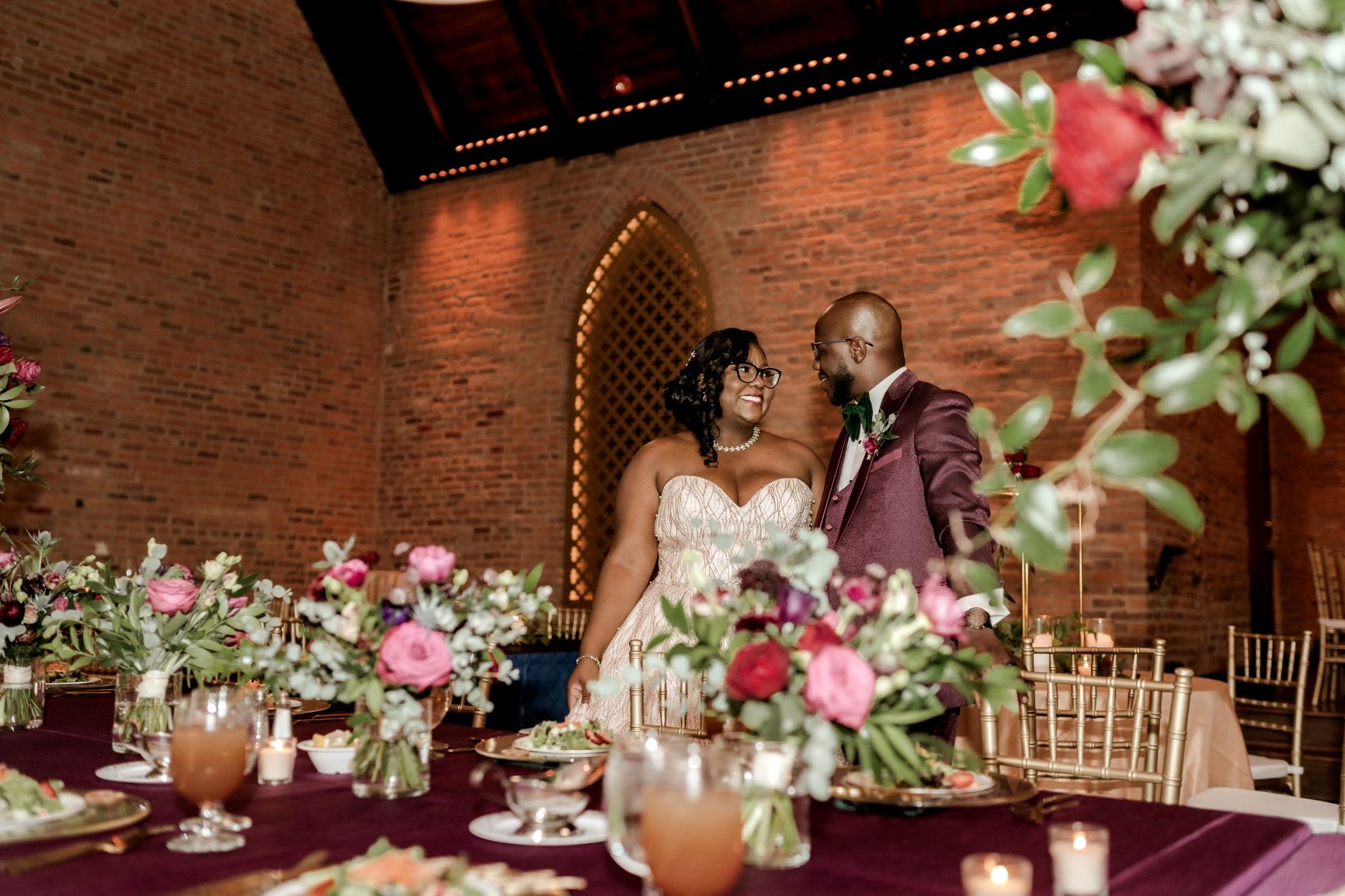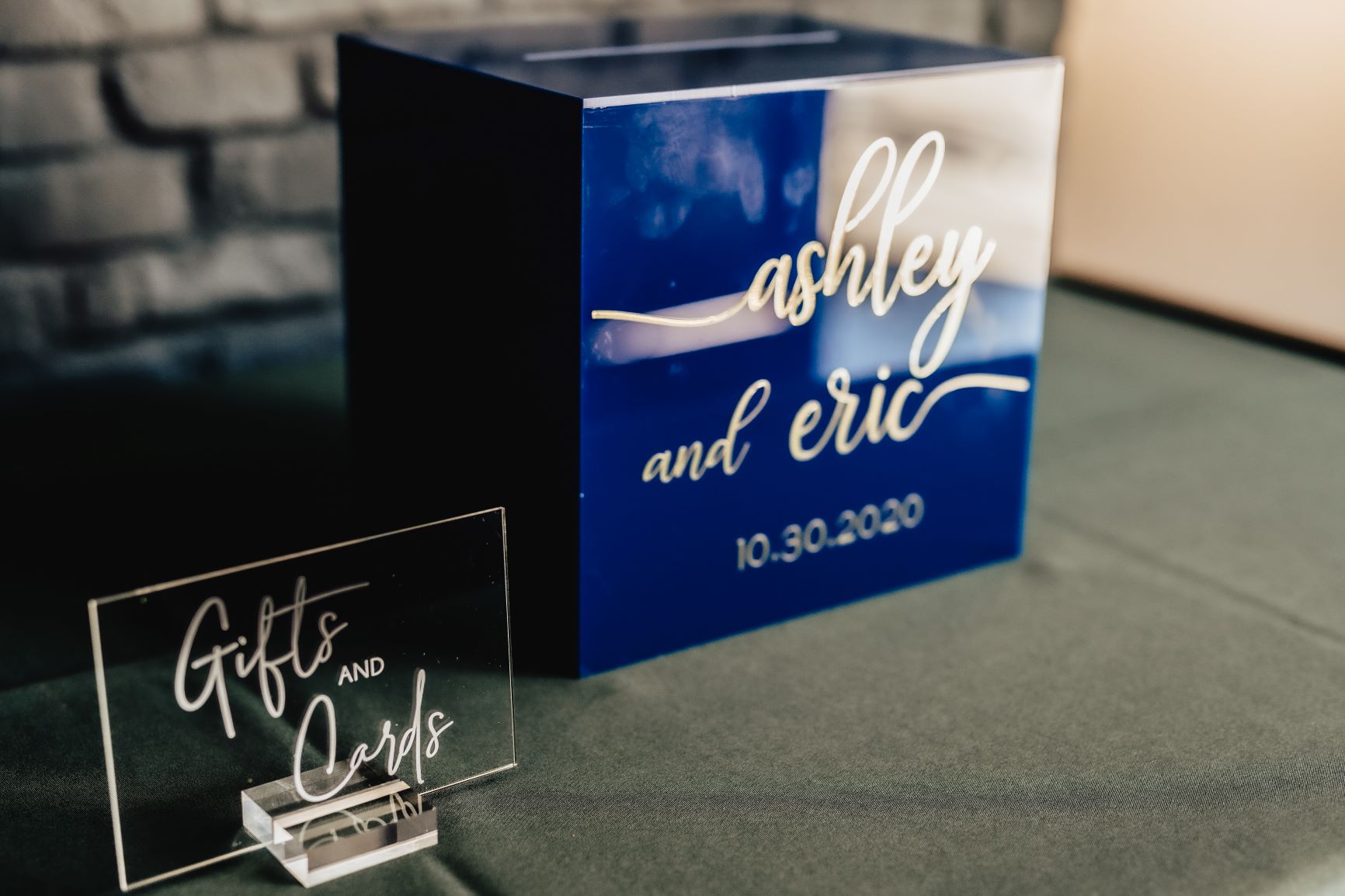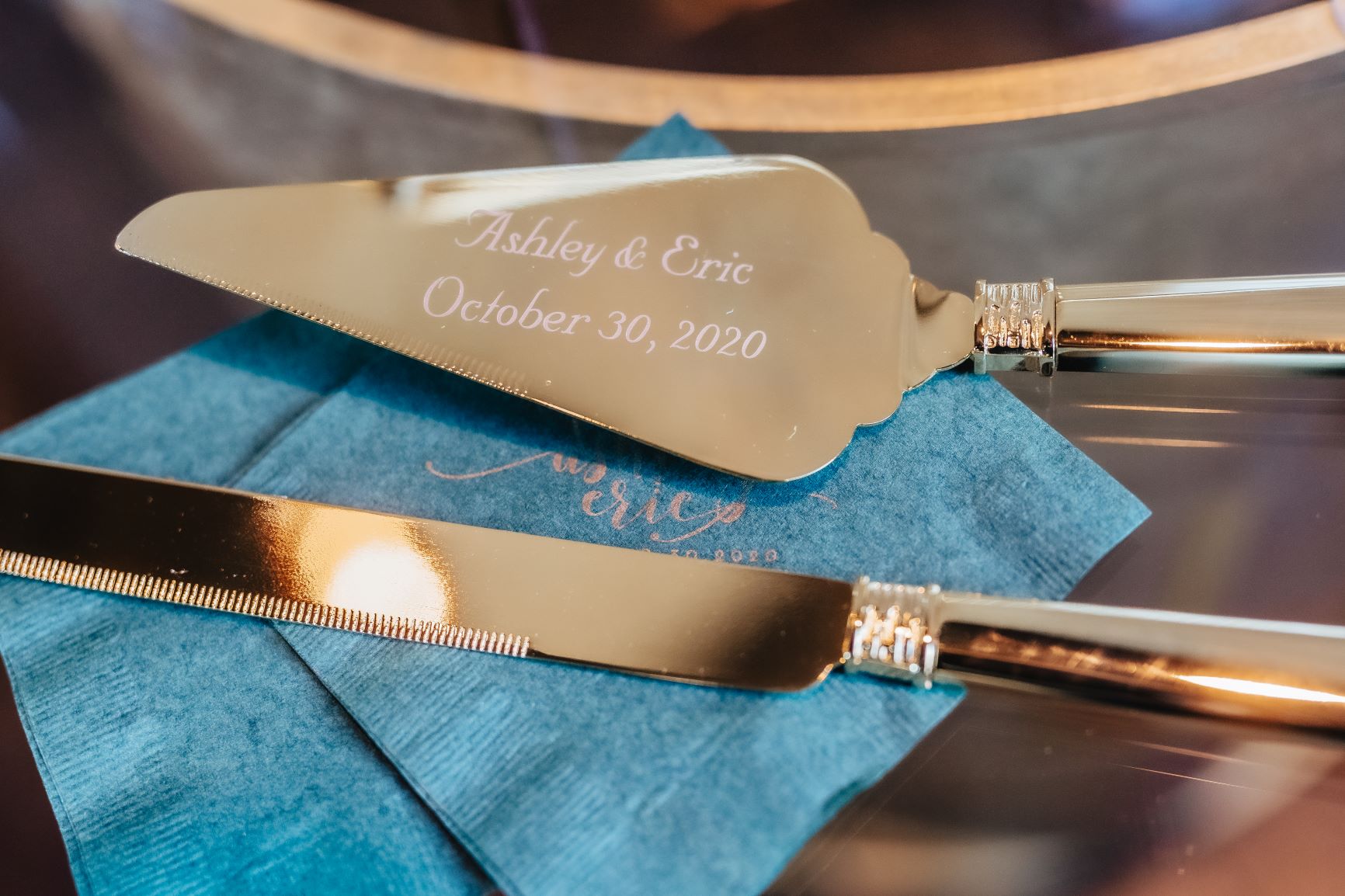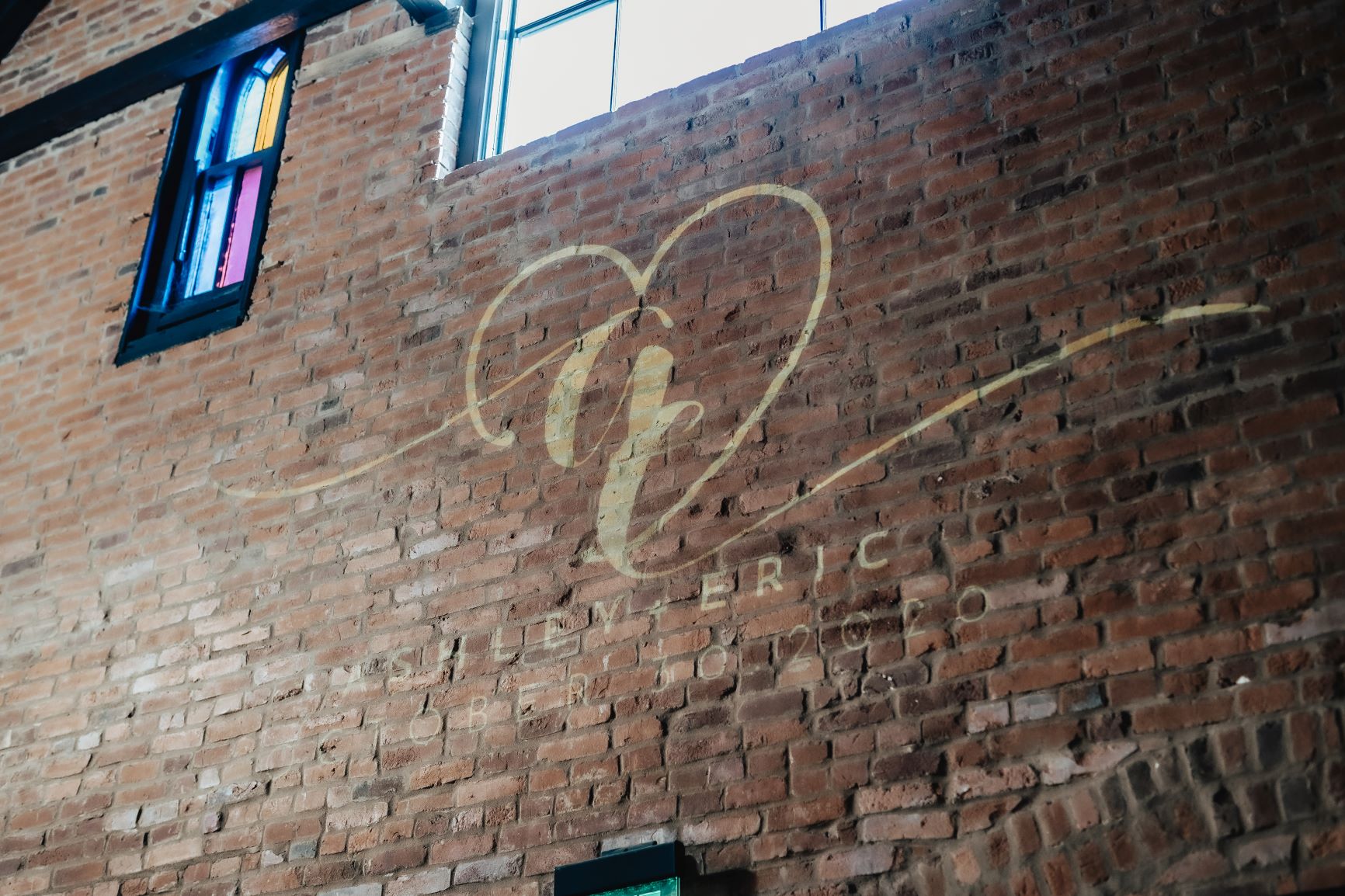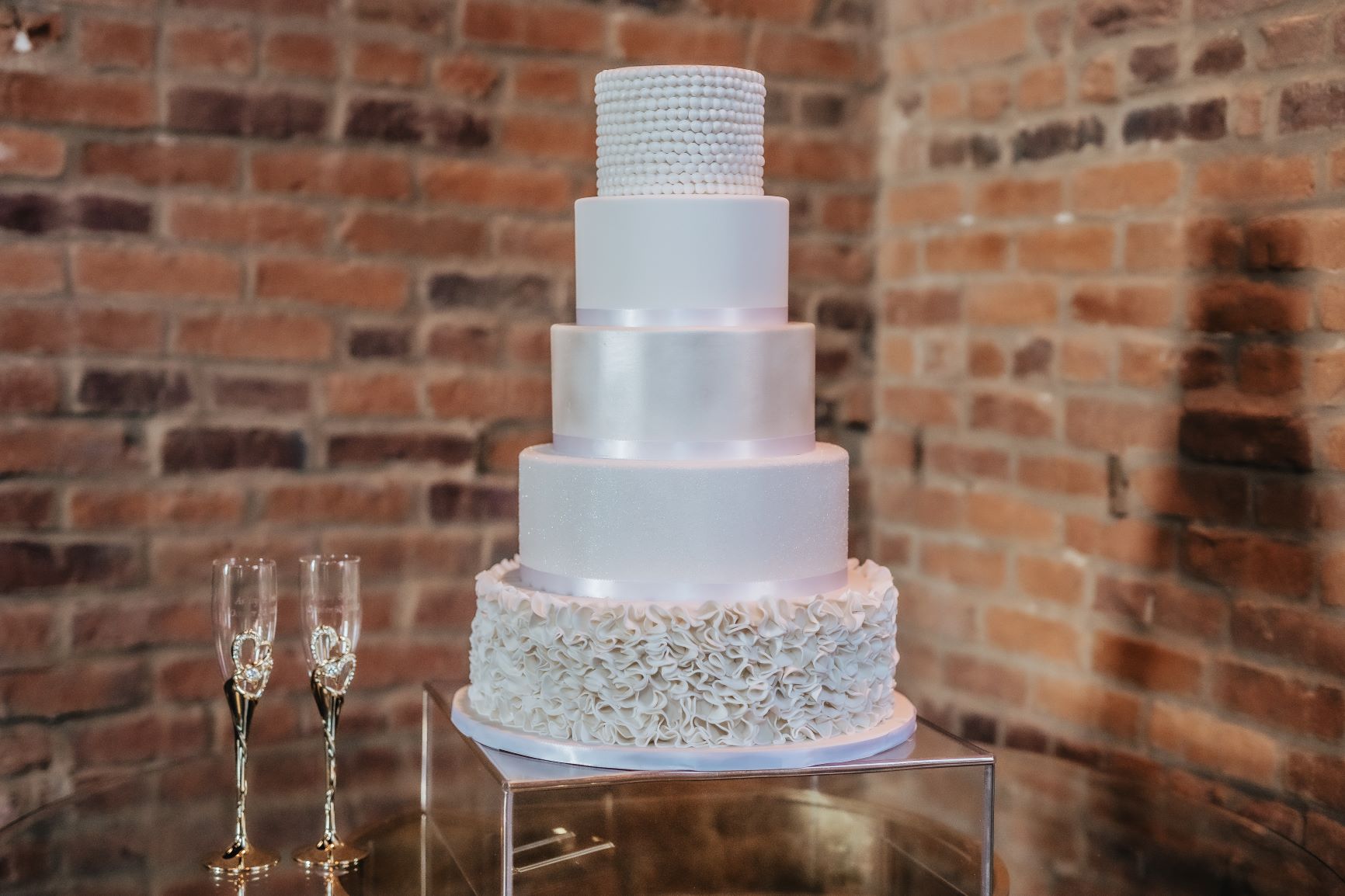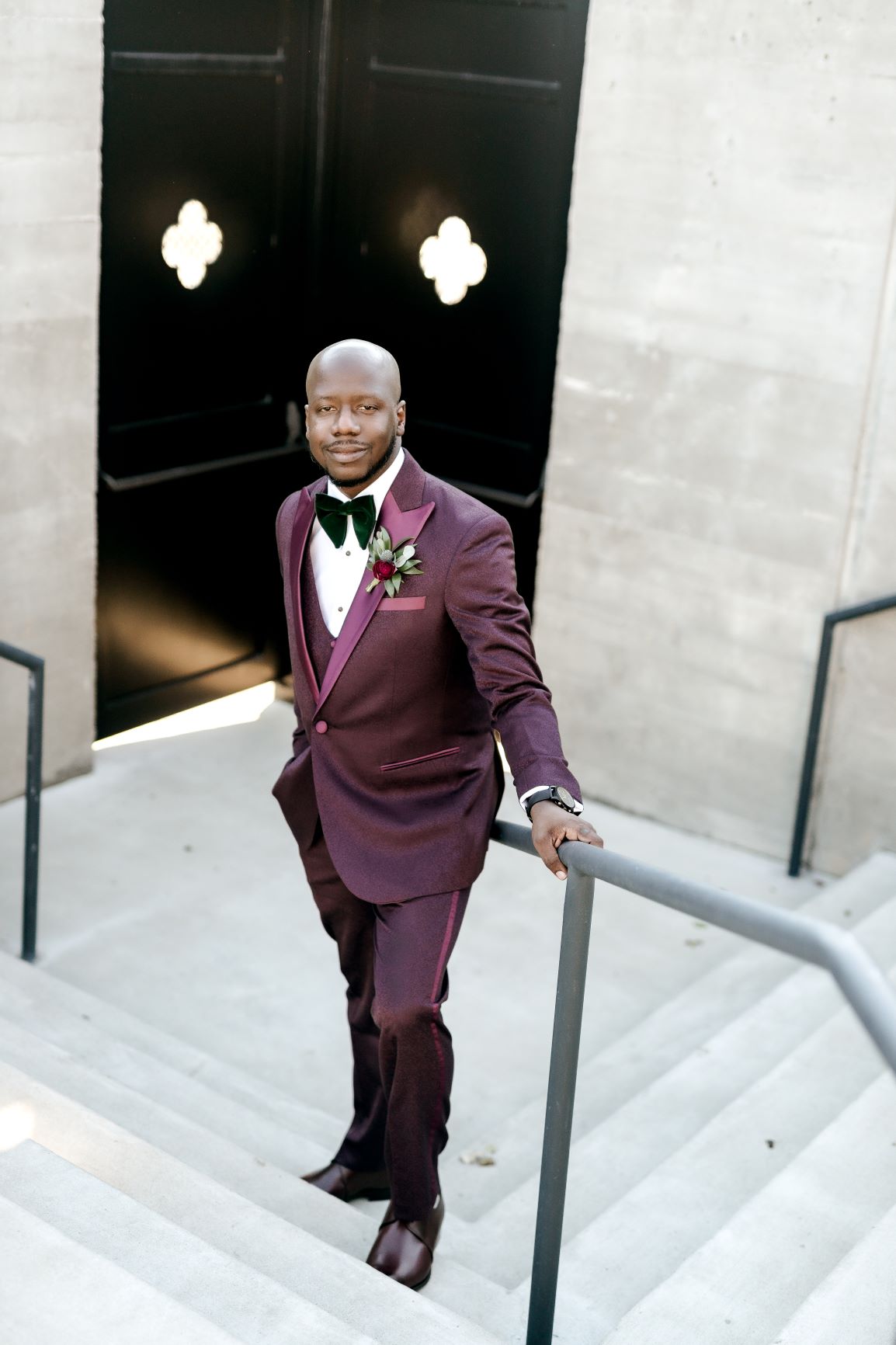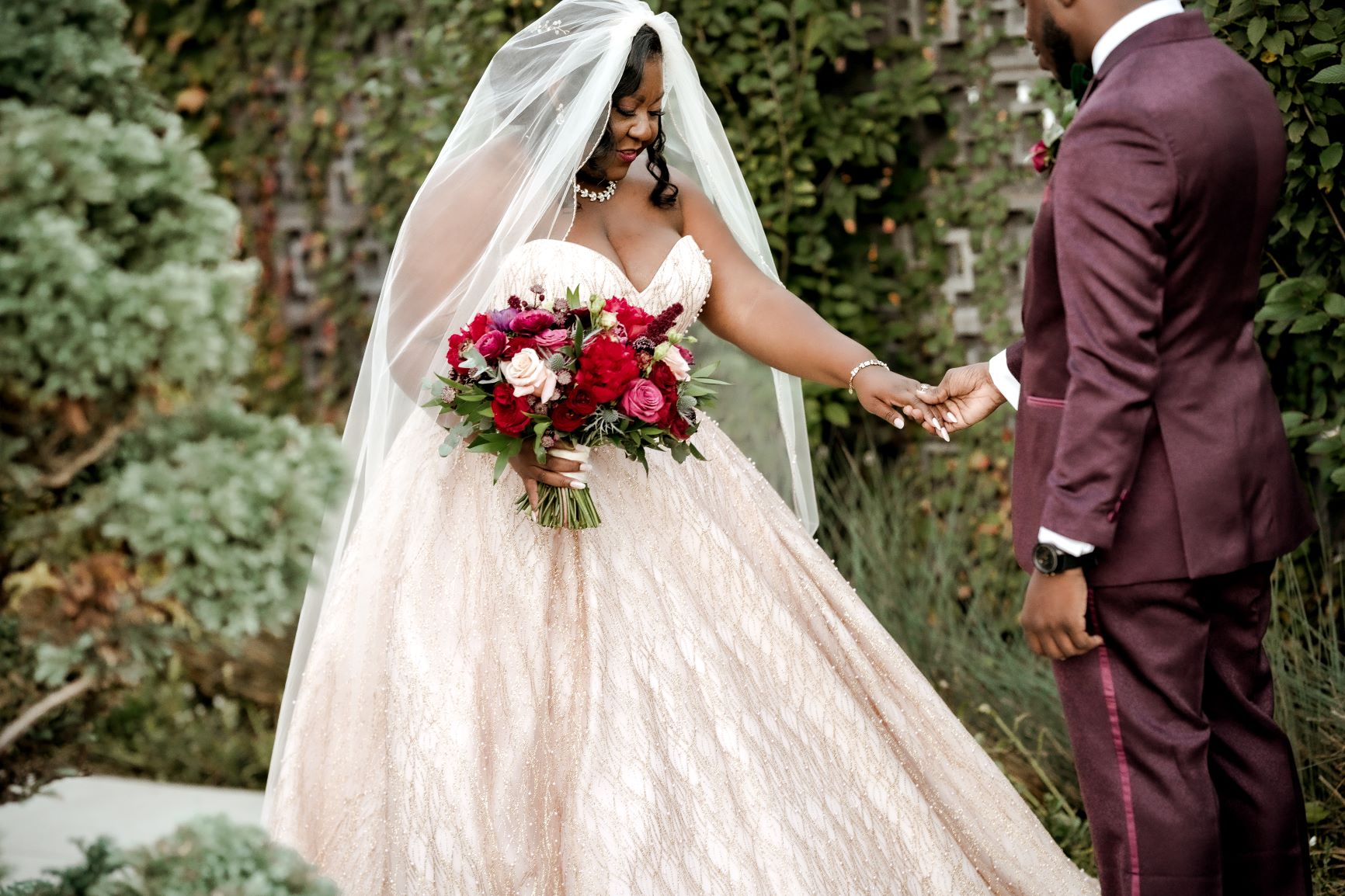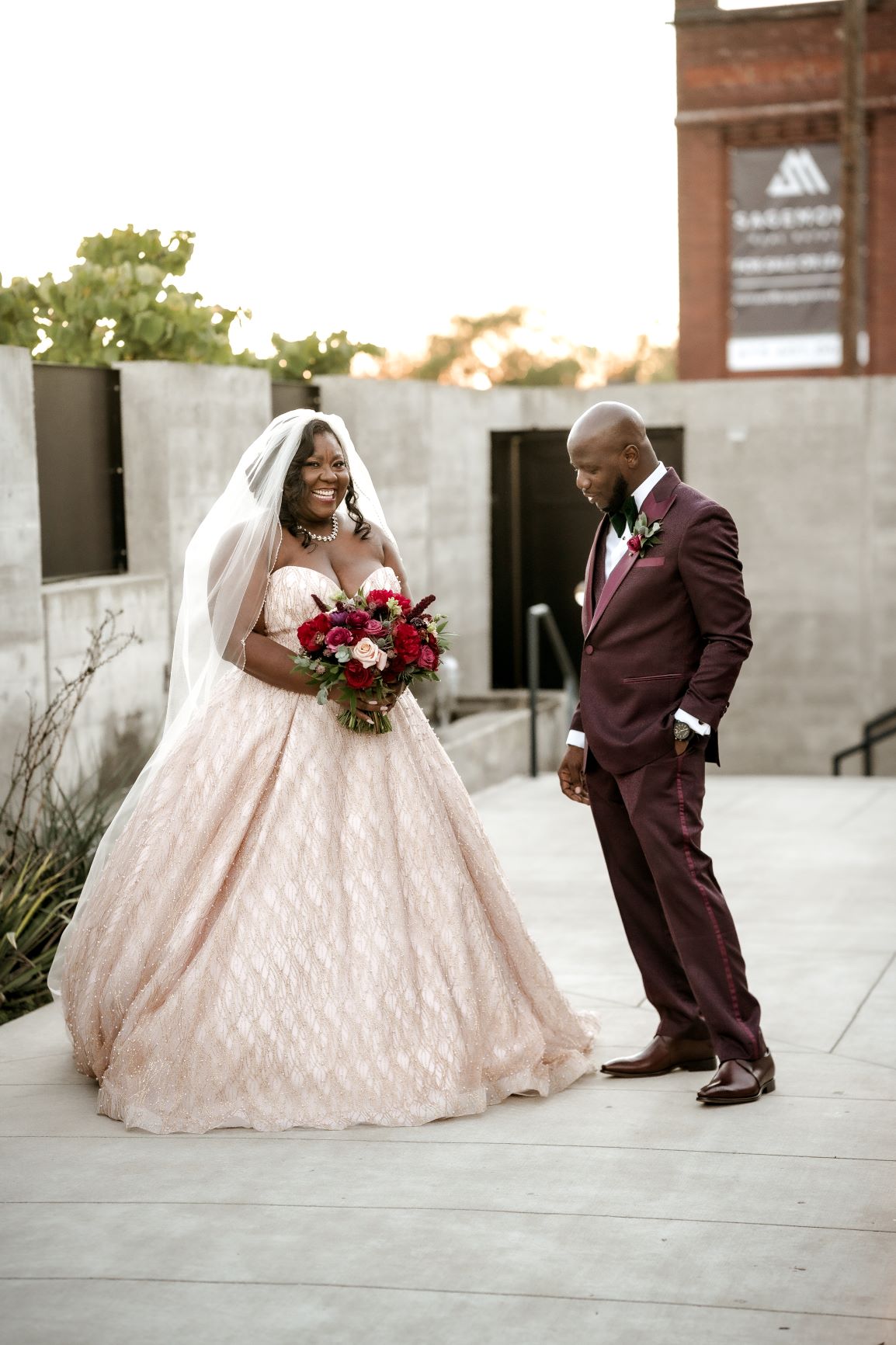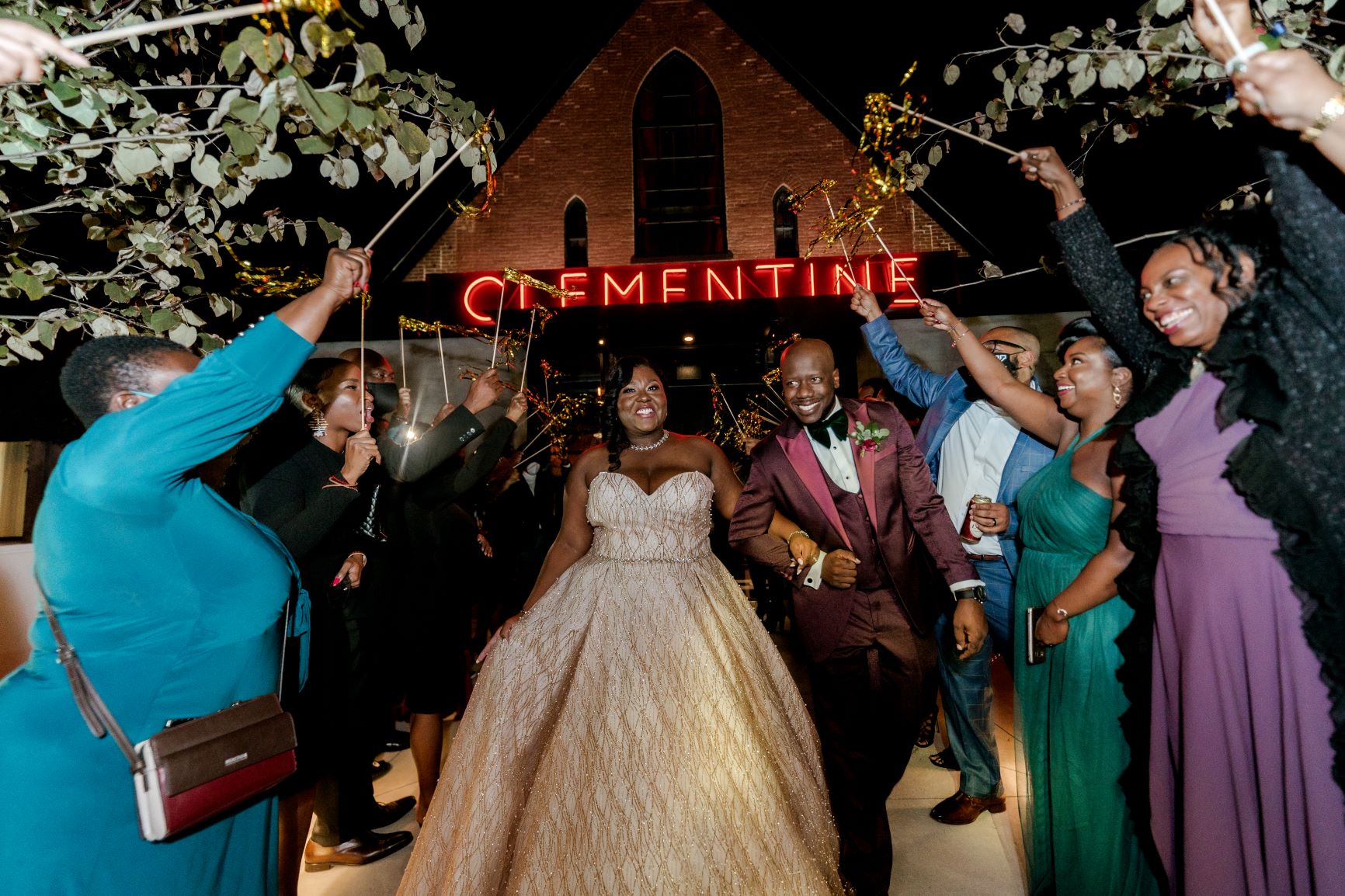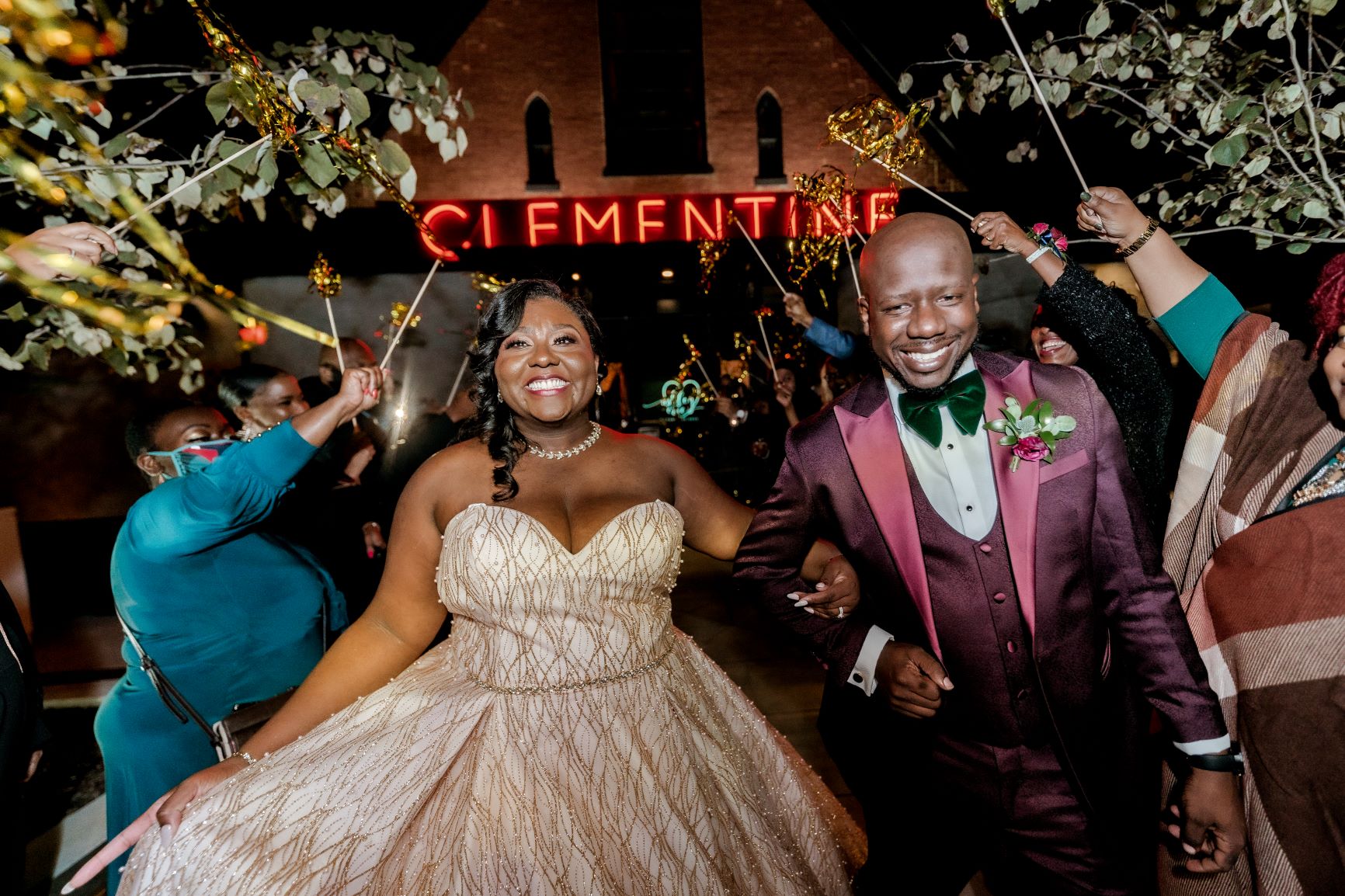 Wedding Branding Graphic Design: Erika Doucette
Childcare: Victoria Williams
Bartender: Taking Care of Business
Violinist: Nevaeh Bass
Special jewelry: Heather Yount