Allison and Kendal had the most rockin' wedding day that we've ever seen on February 26, 2022 in South Carolina! This may be one of the most fun couple's that we have ever featured y'all! (We also love the "two brides are better than one" shirts that Allison and Kendra wore while they were getting ready!)
We love the couple's back story:
Allison and Kendal waited half of their lives to find each other. During a predestined night out at a karaoke bar (Hall of Fame) with friends ,a magical moment took place. Allison stood on stage and sang her usual karaoke song, Crimson And Clover. While singing, she caught Kendal's attention. Kendal told her friend Karen that she just HAD to meet Allison. Later that evening, Allison's friend Tammie approached Kendal and her friends to ask if she could borrow some unused chairs from their table. Kendal took the chance to tell Tammie that she wanted to meet Allison. After an hour or two of cute, sending friends back and forth, 3rd grade style flirting, they finally met. Numbers were exchanged. Kendal was so nervous that she wrote hers wrong. Fortunately, there's facebook. The following months were spent getting to know each other and developing a solid group of friends, family and support. 
The vibrant pink and purple theme around the day and decor was beautiful and fit the fun day just perfectly. The Spinning Jenny in Gree, SC served as the perfect locale for this rockin' day and night!
The couple got married on the stage at the venue complete with spot light! All eyes were on these stunning brides and you can tell through every image how happy they are as well as their friends and family!
One of the coolest things about the day was the couple's portraits on the motorcycle in their dresses! So cool!!
After the ceremony the couple and their loved ones shared in a fun filled reception complete with good food, great drinks and lots of love, laughter and dancing!
It's clear that all these lovely people really know how to have a great time! Jordan Roepke Photography captured the day perfectly!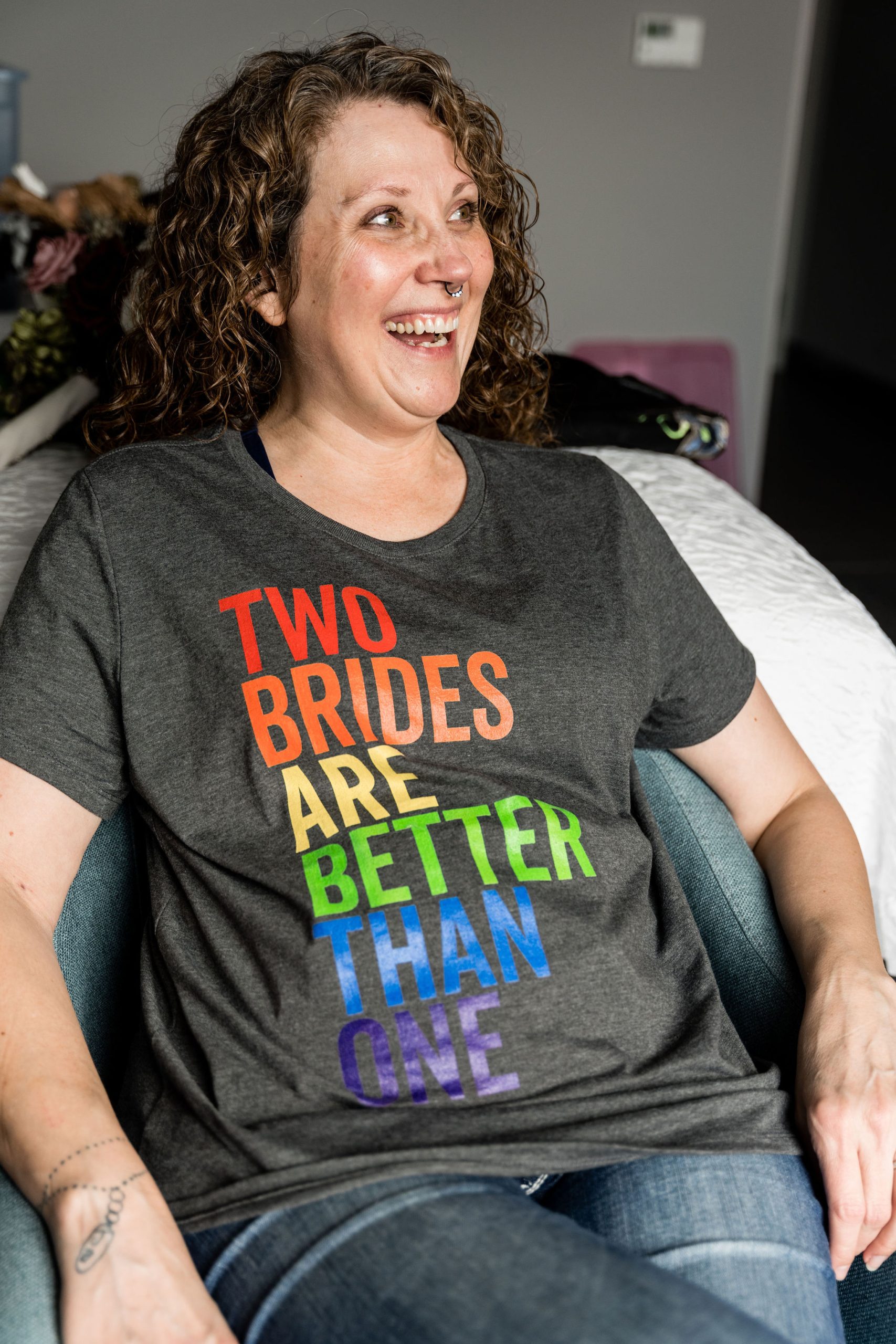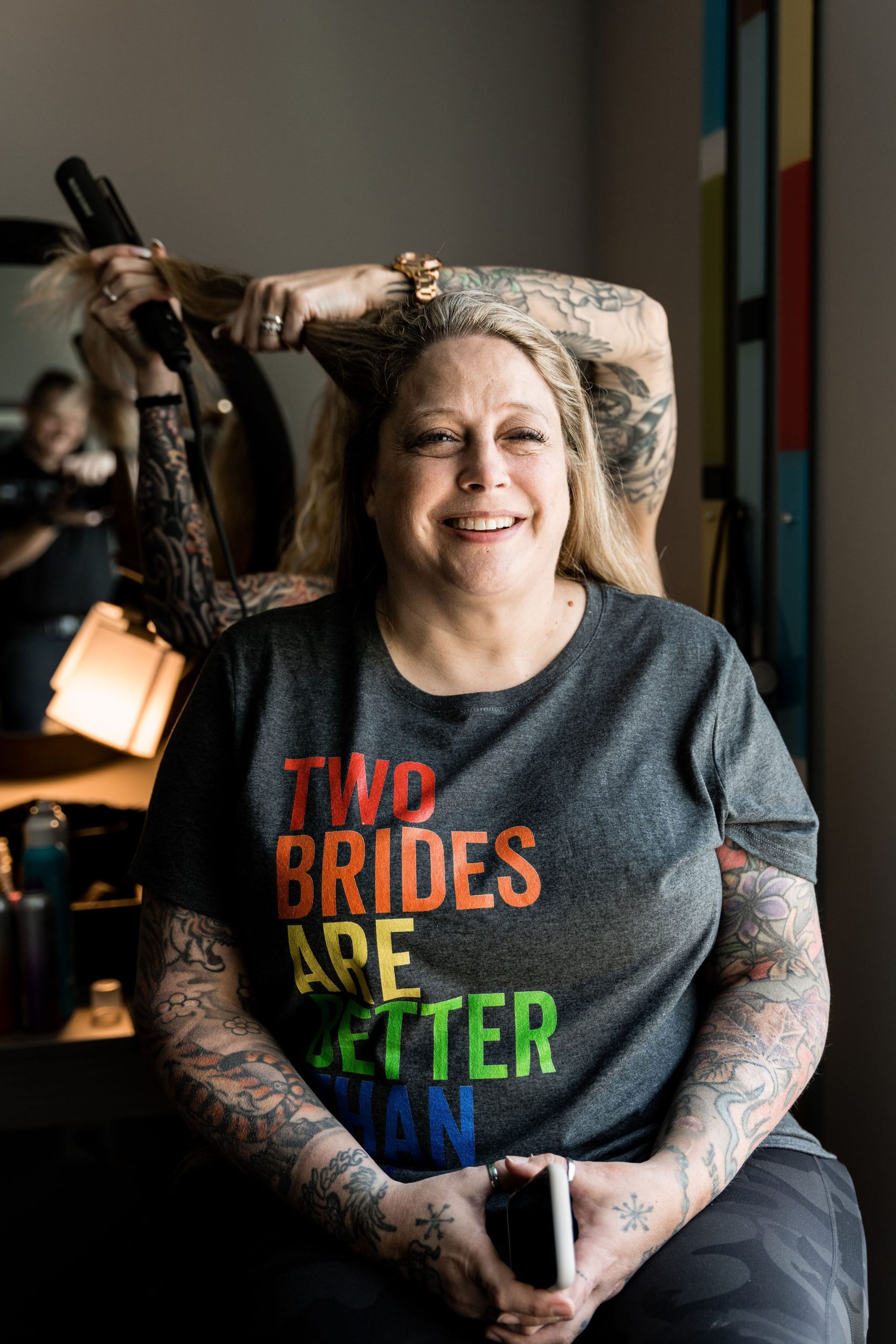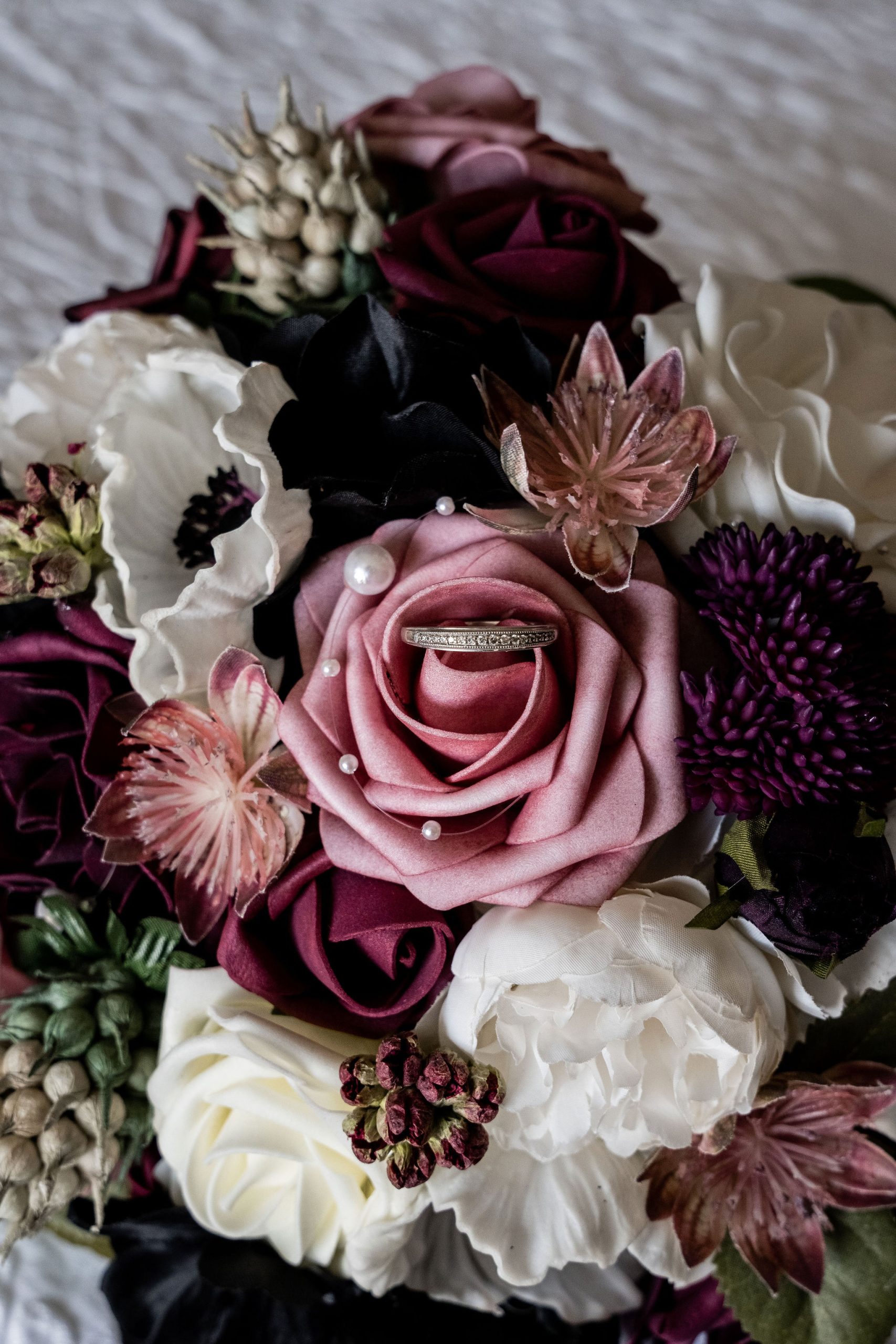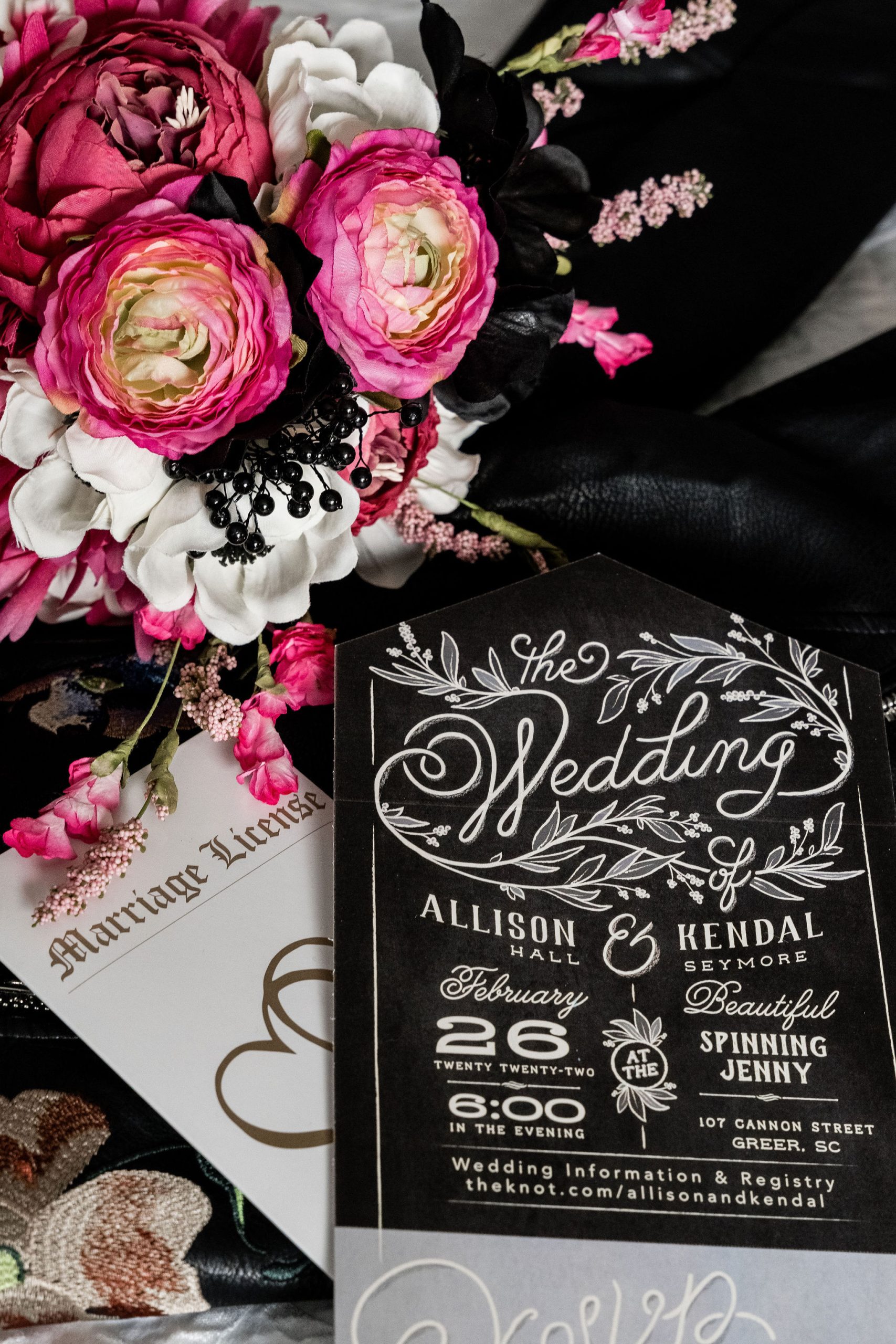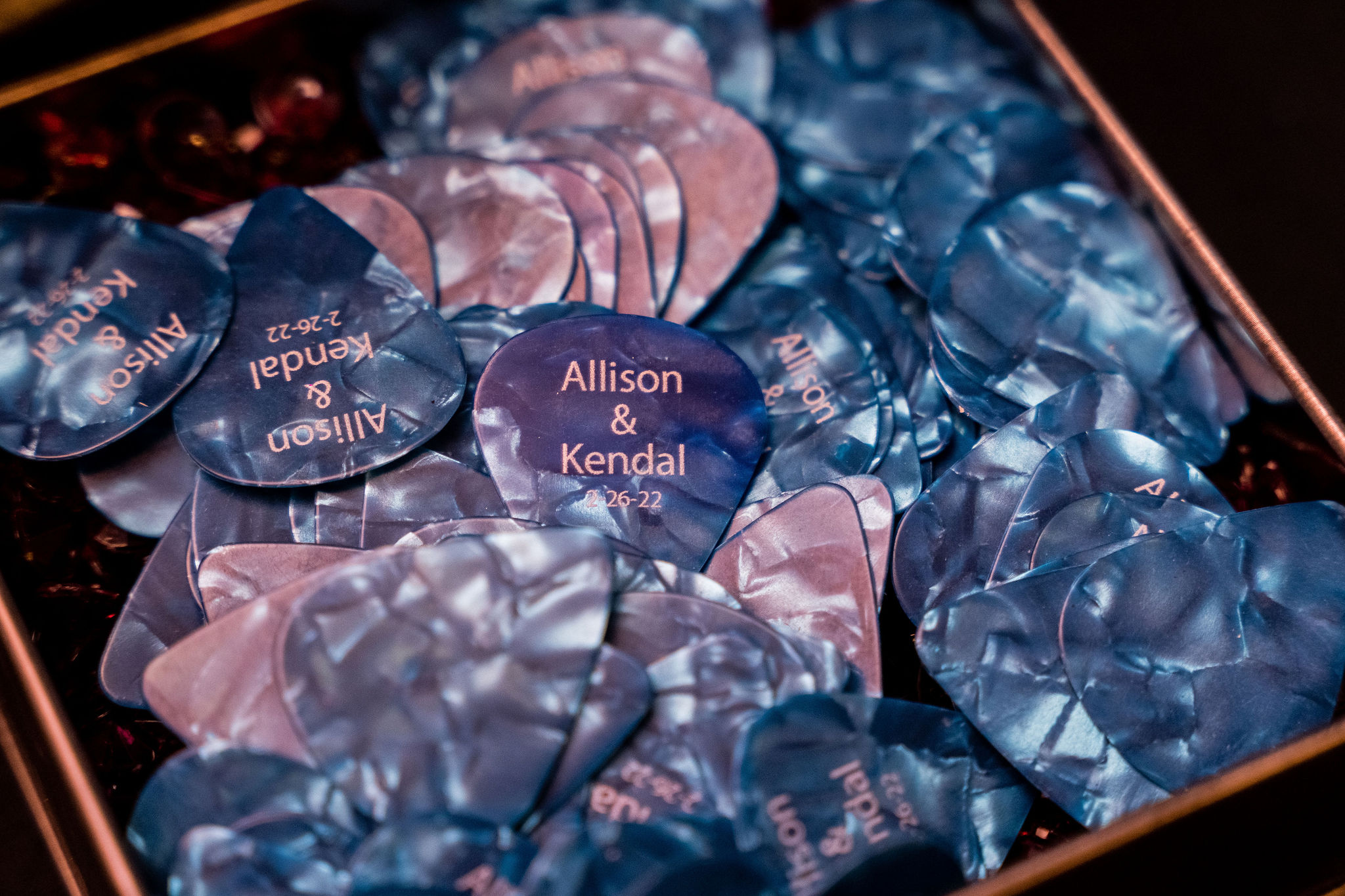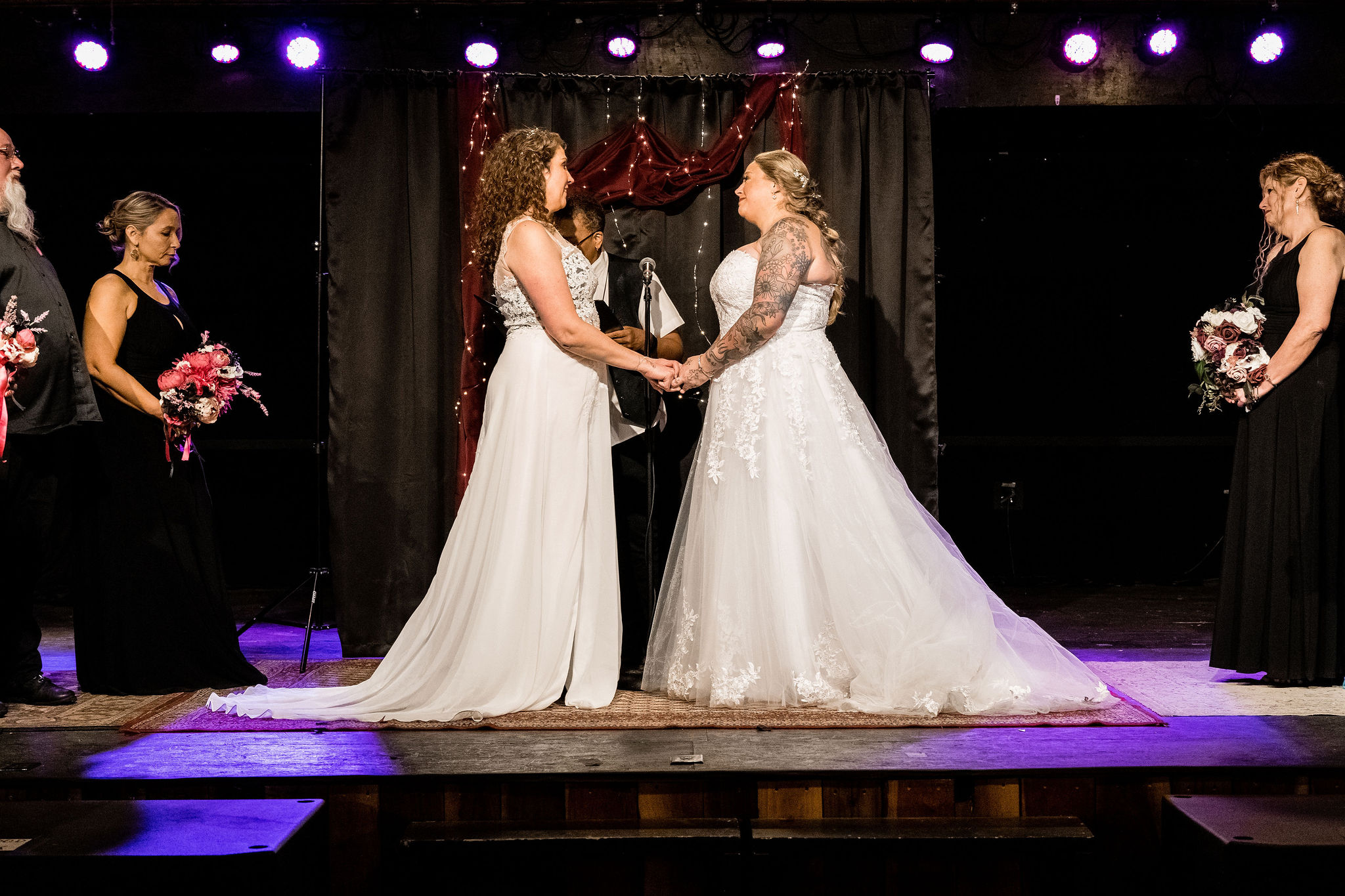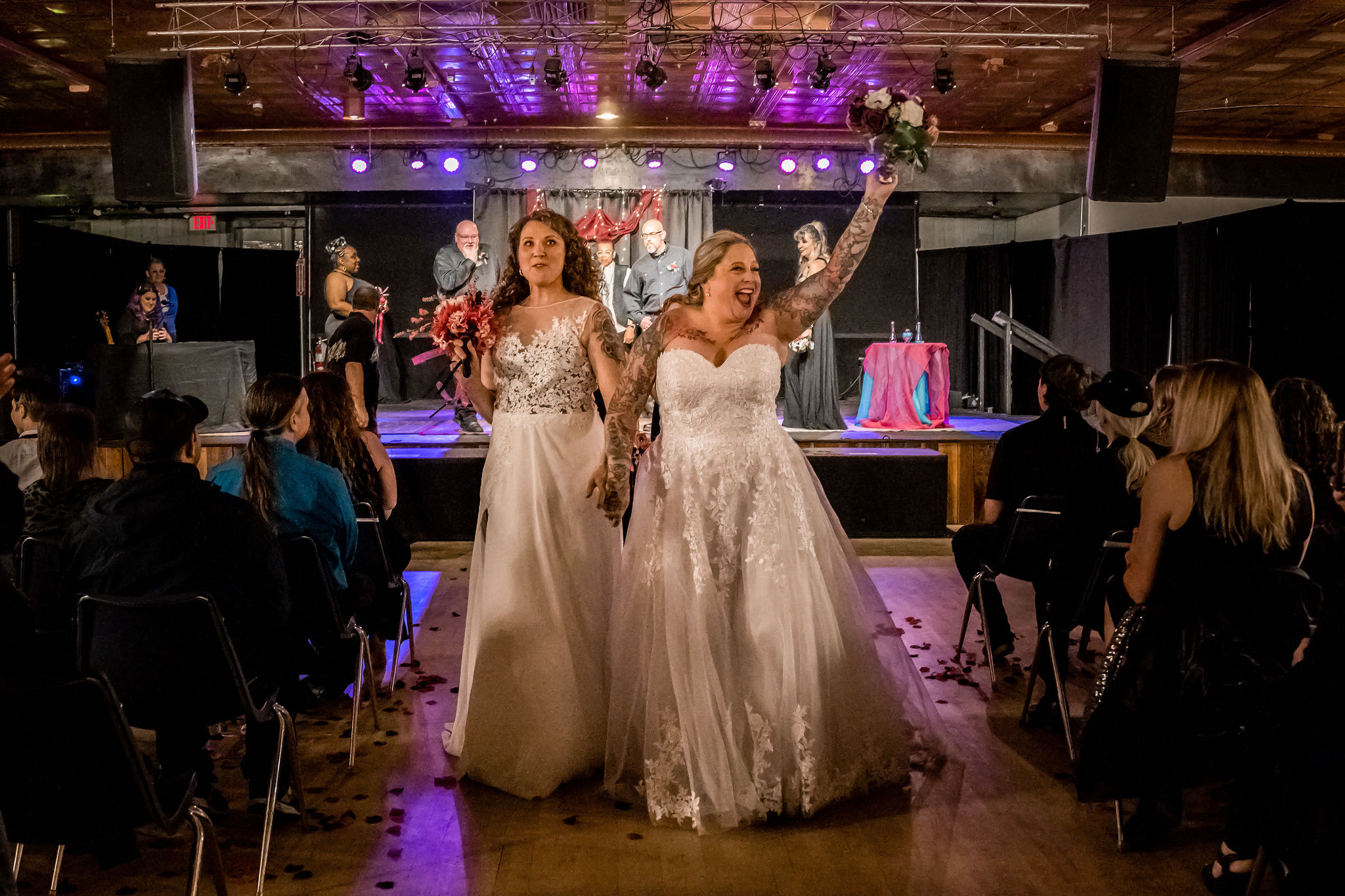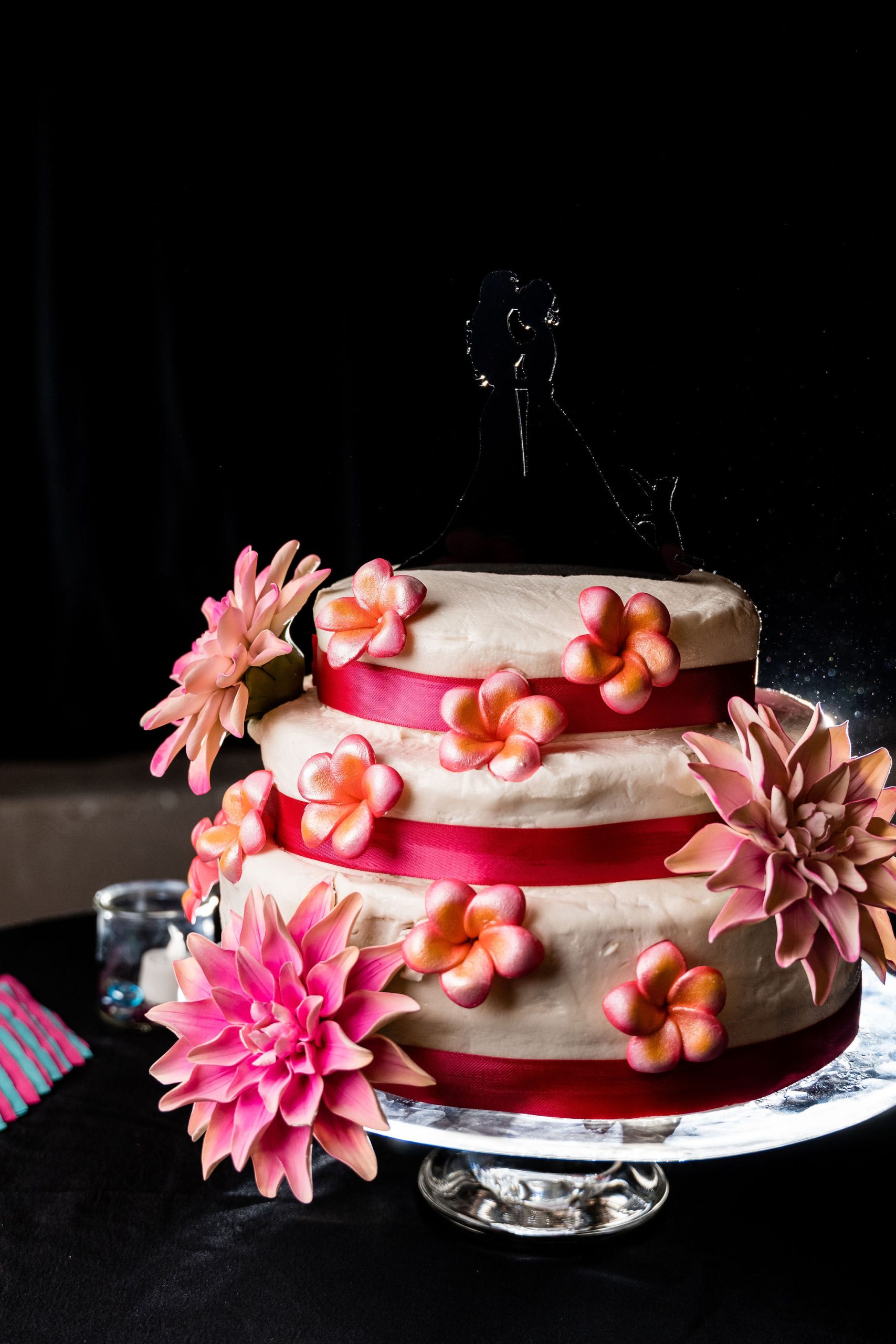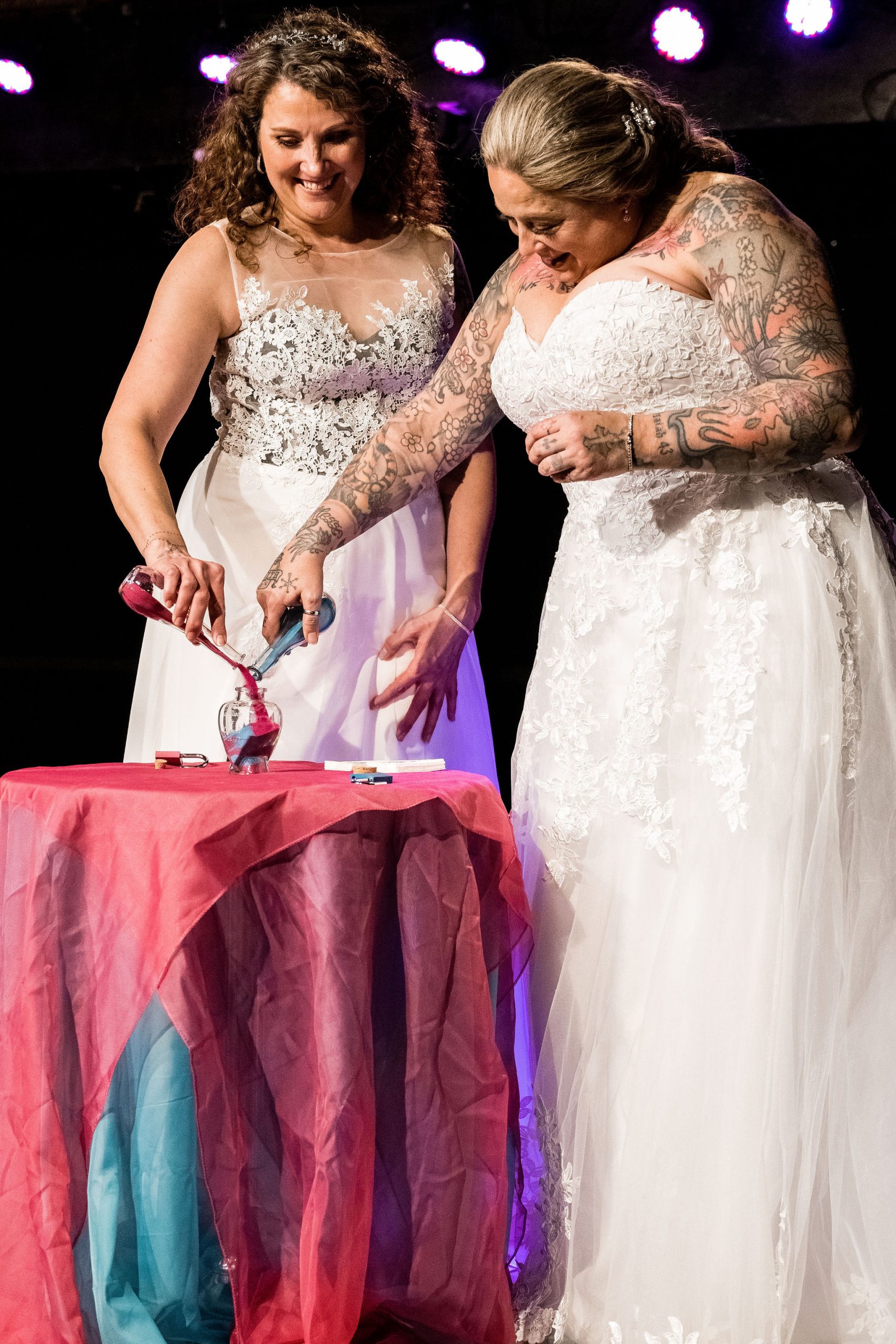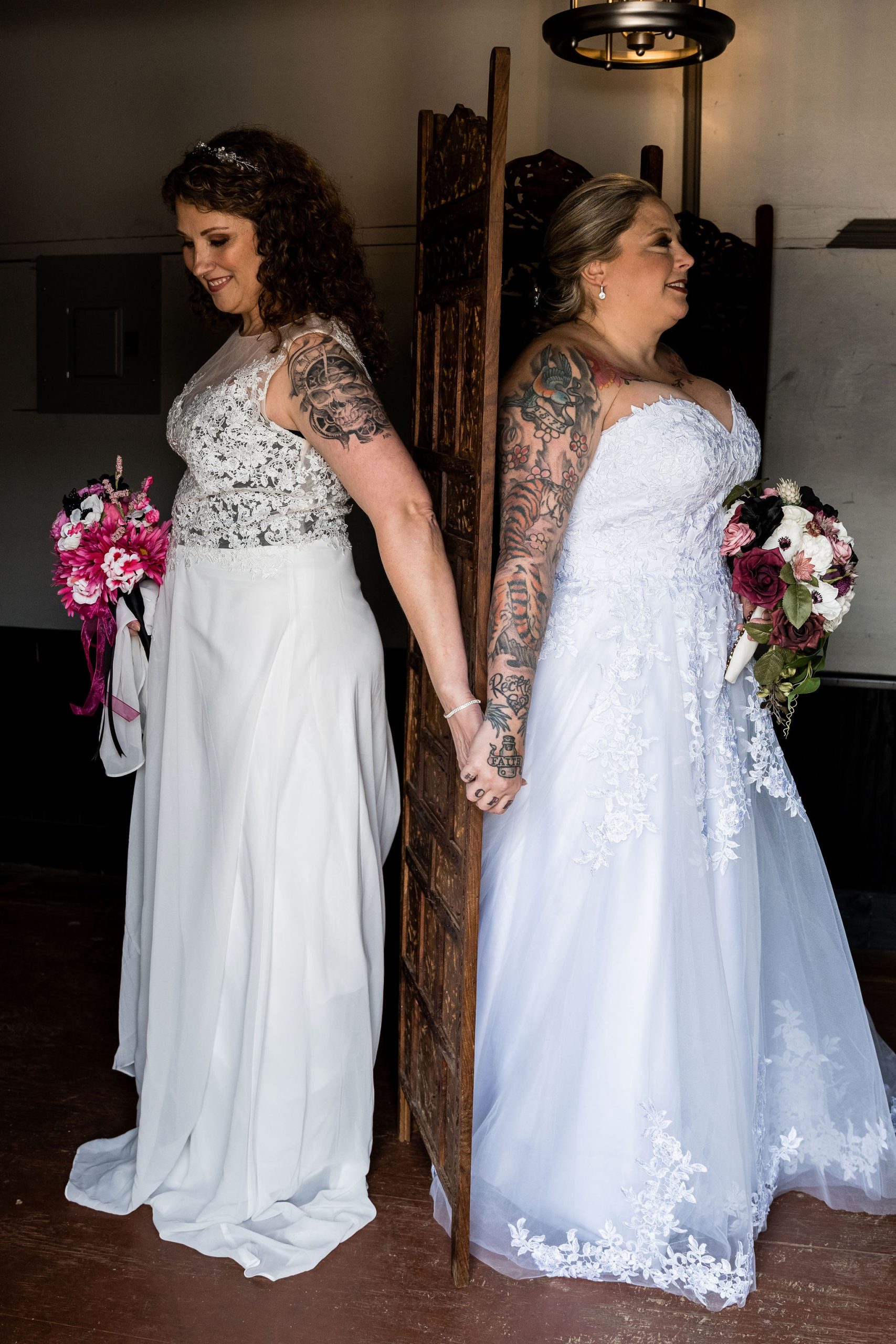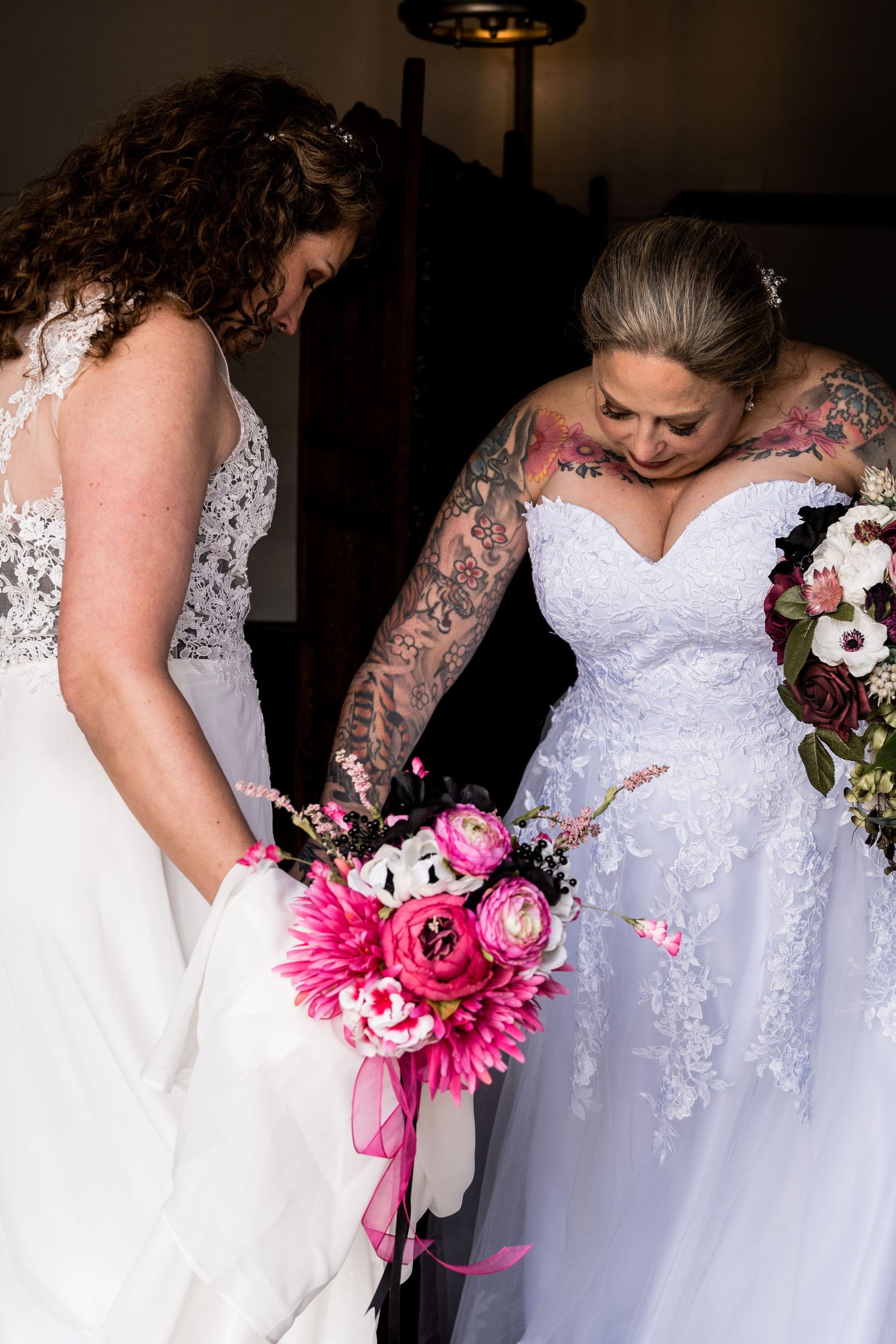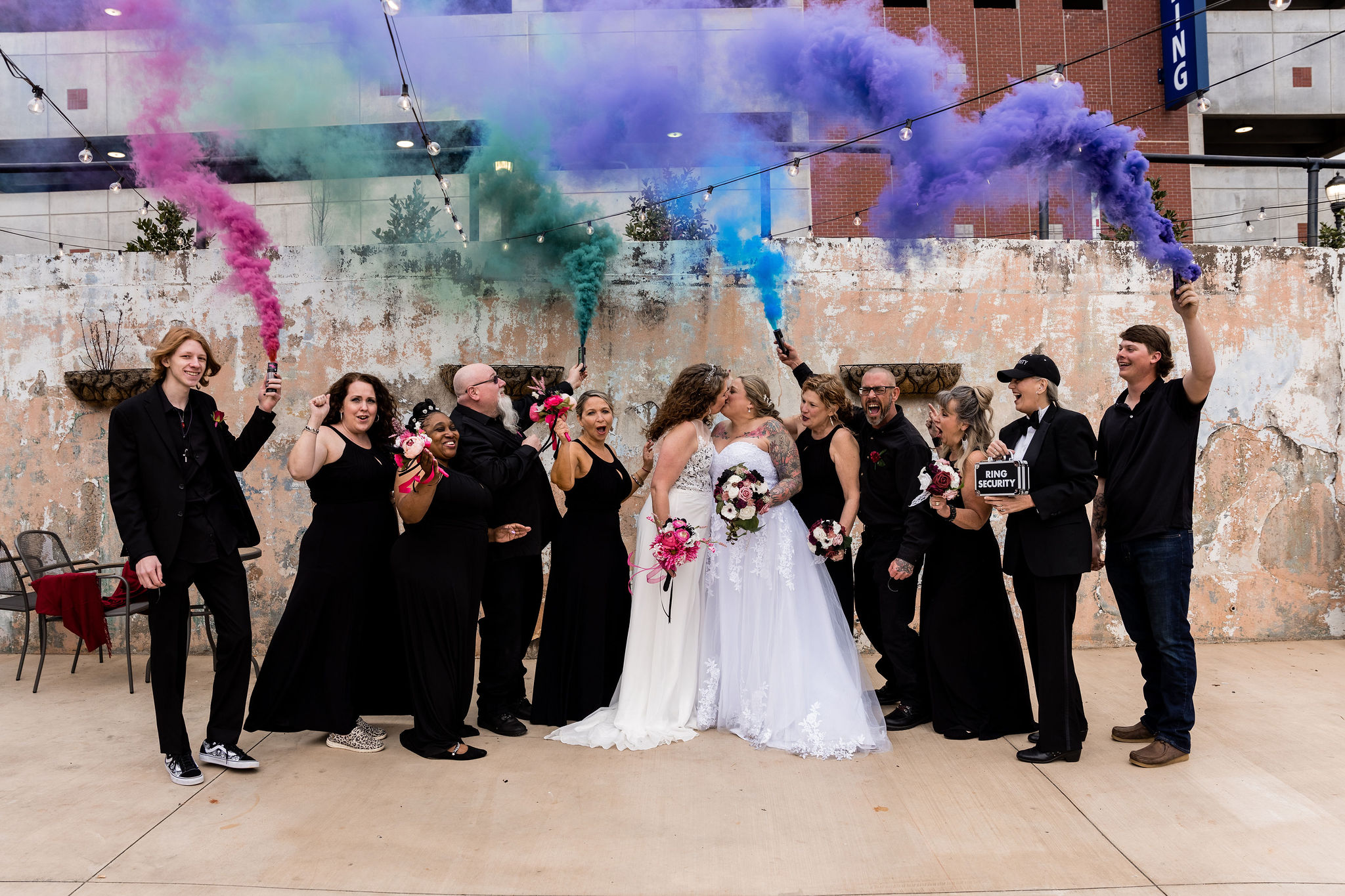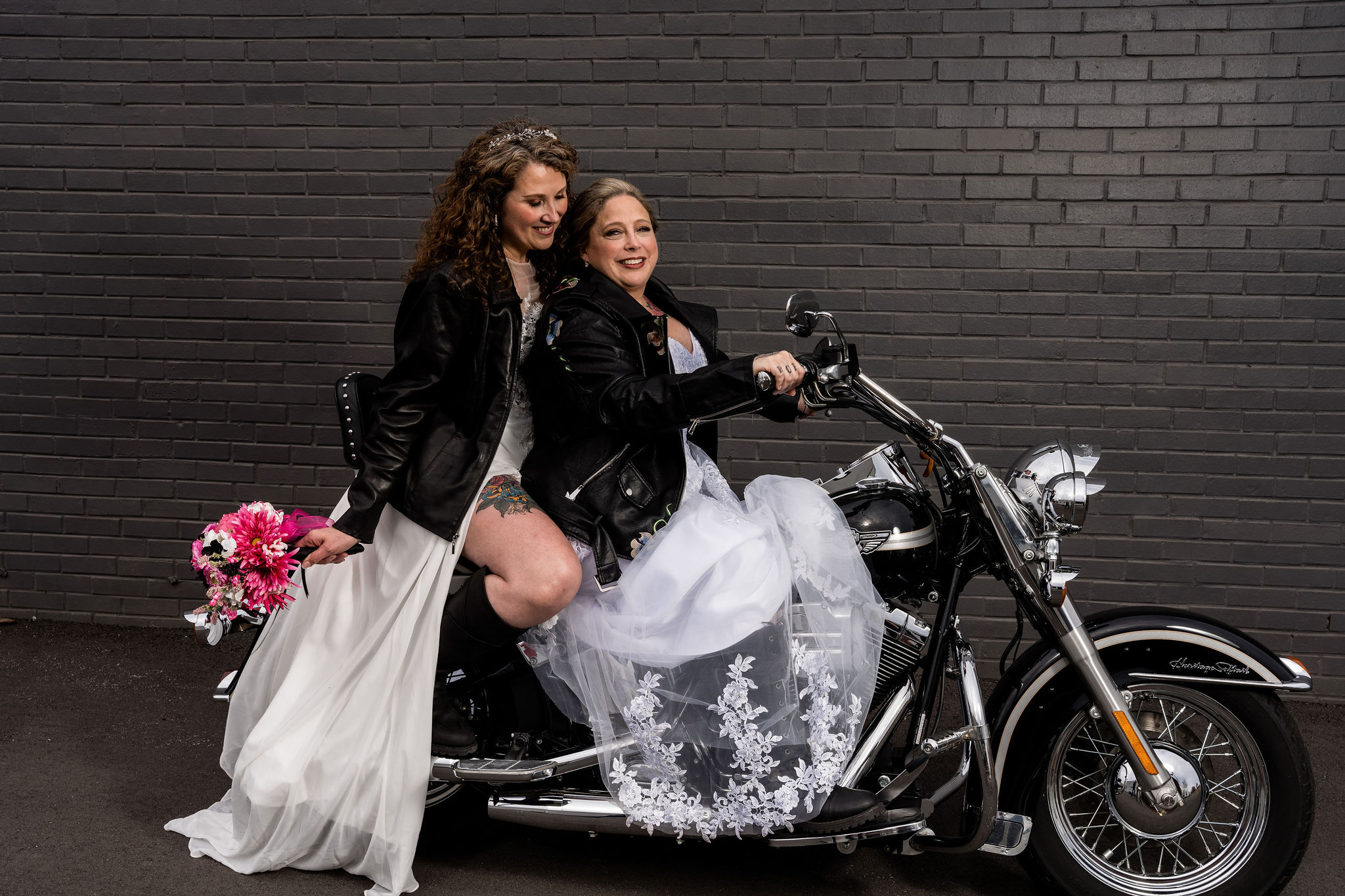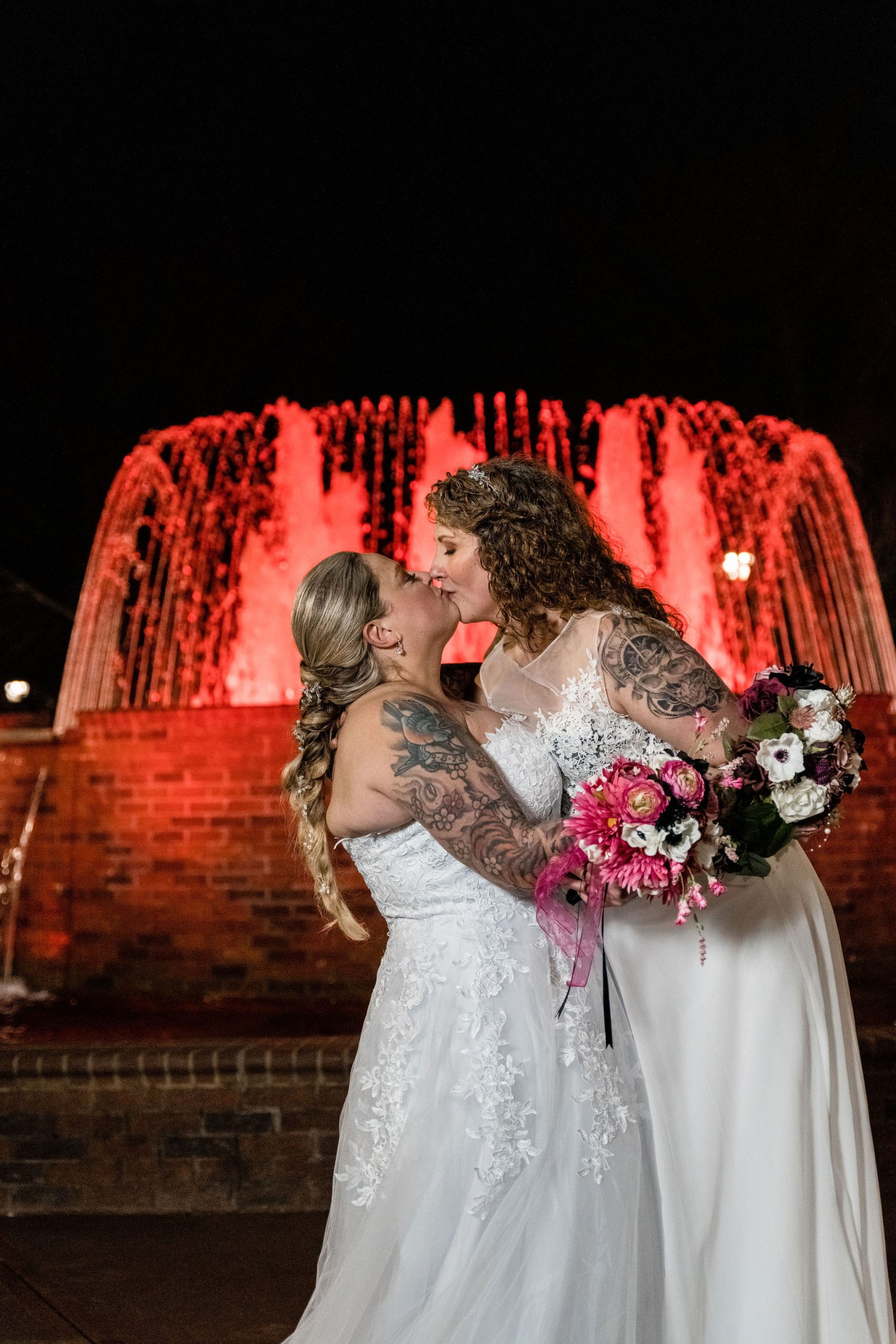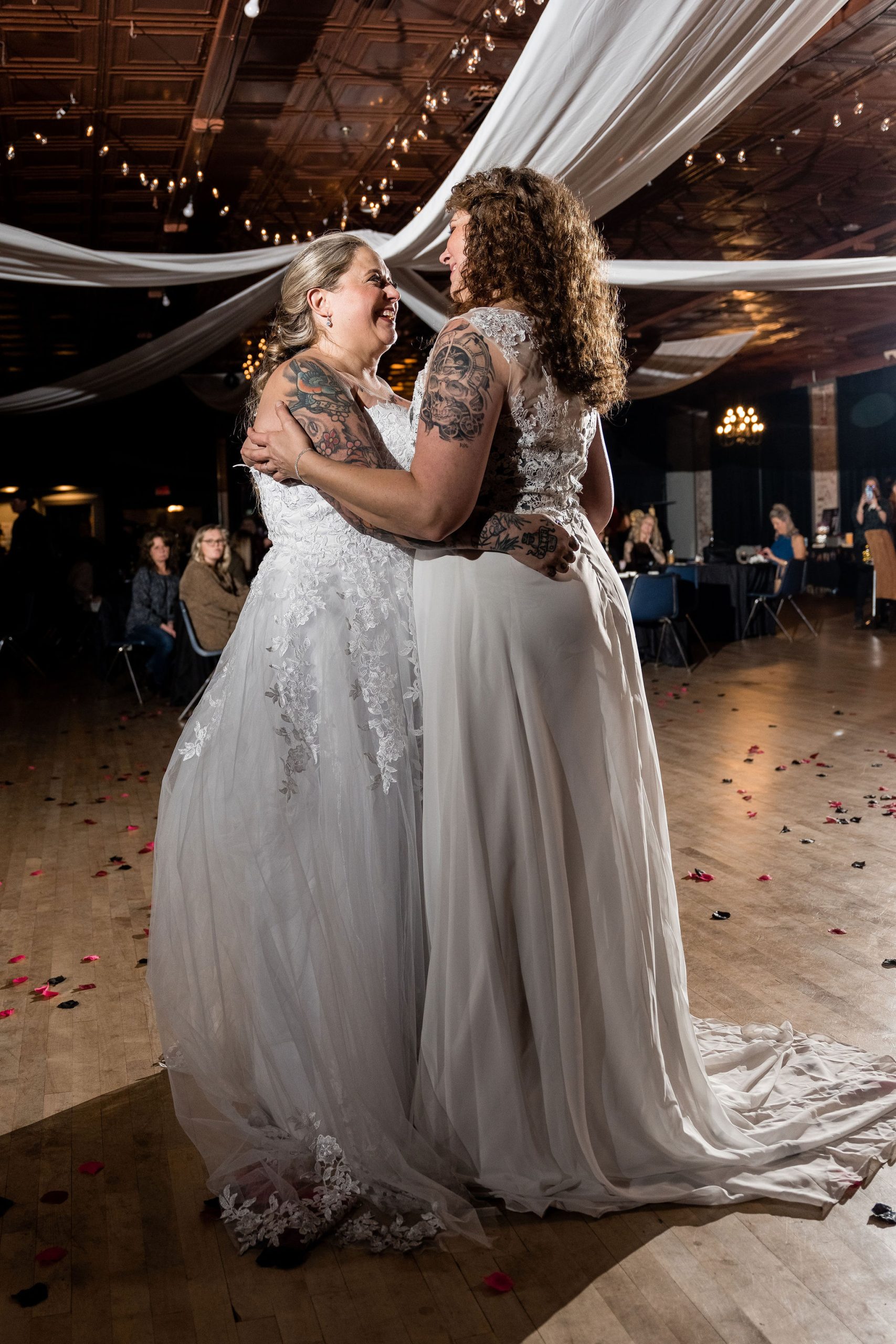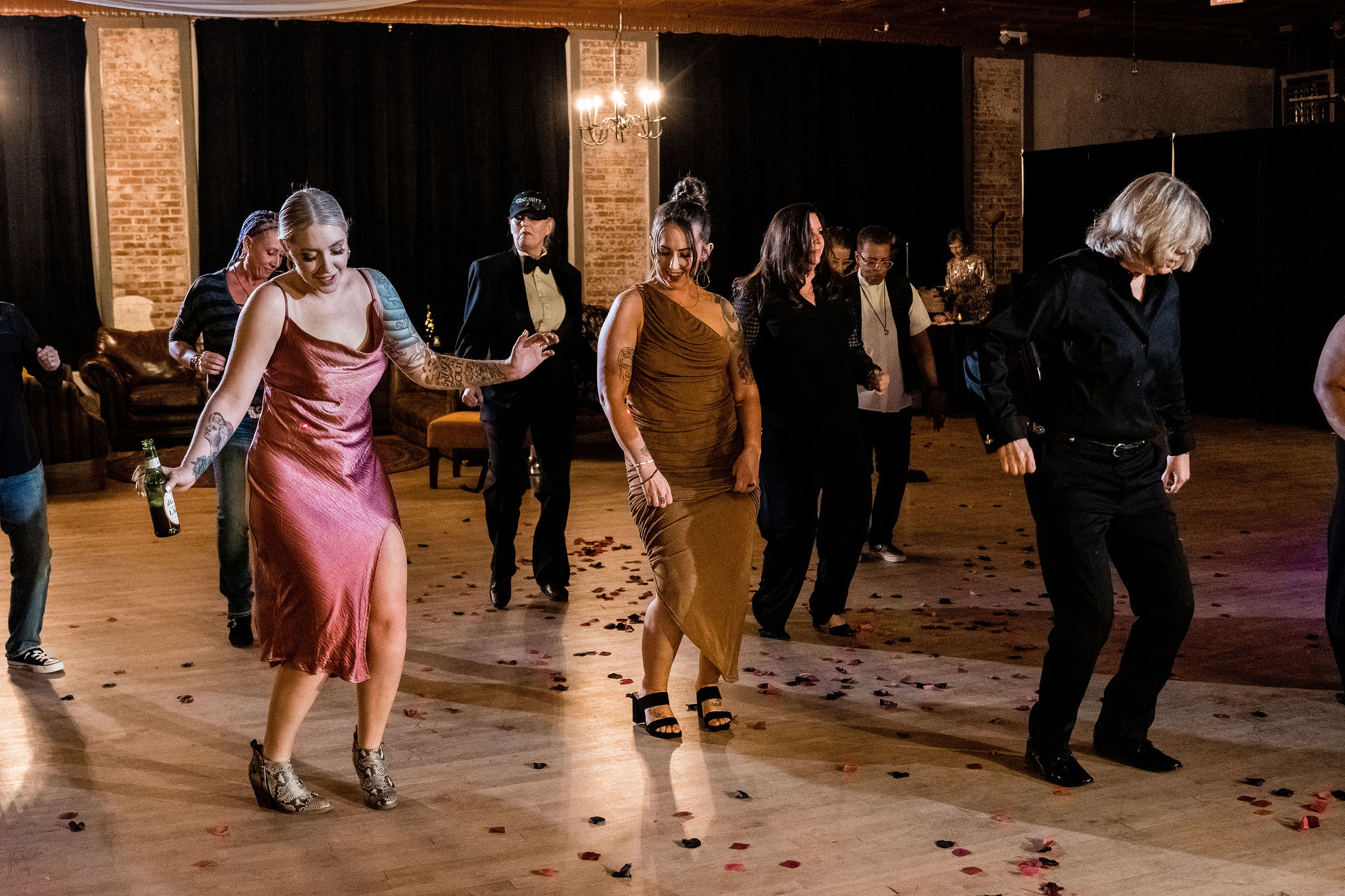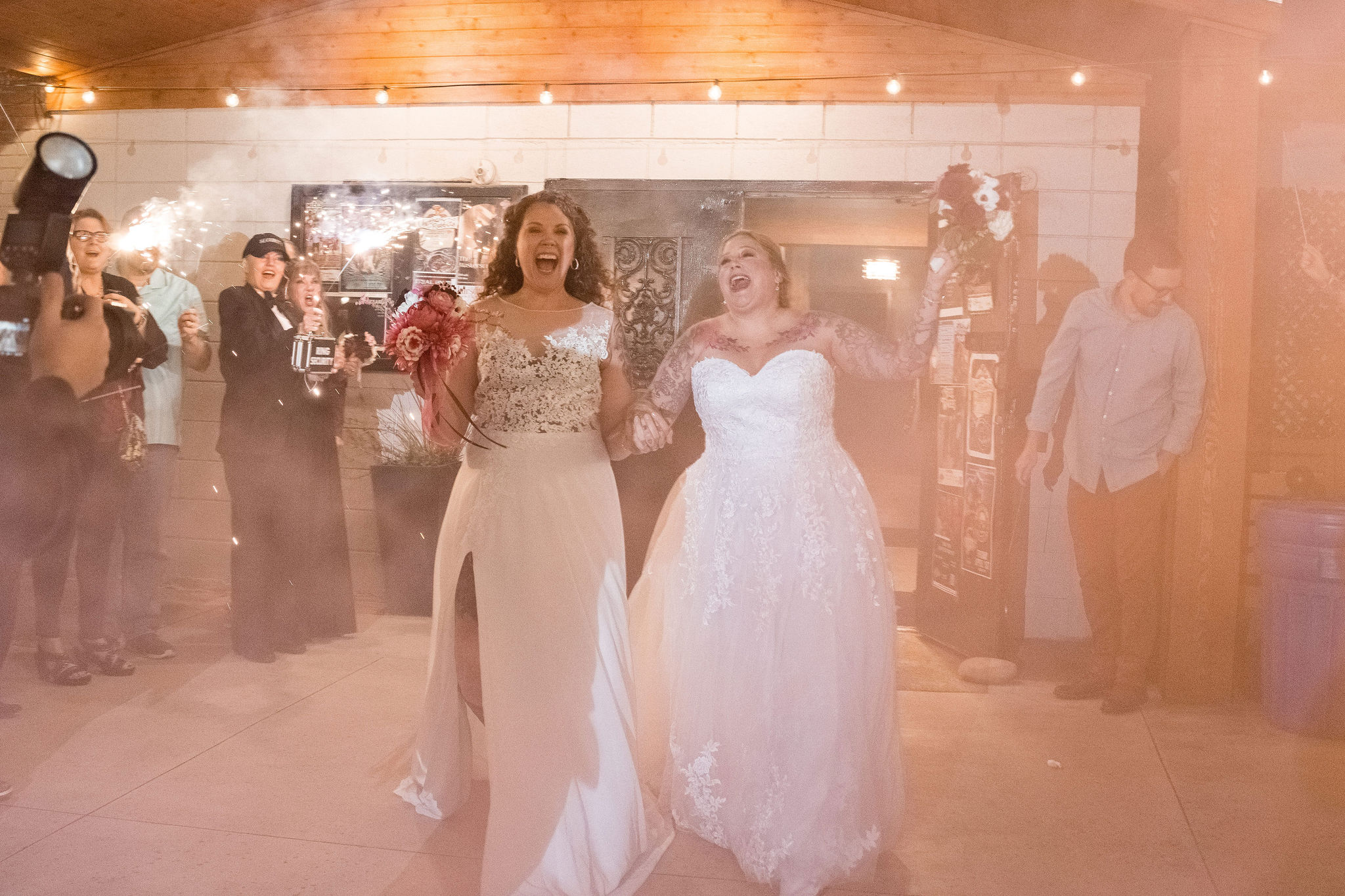 Photographer: Jordan Reopke Photography
Venue: The Spinning Jenny