We are so excited to announce Kim with paperKuts studio has joined Happily Connected and will also be at our Wedding Showcase on August 18, 2019 at the Bavarian Bierhaus. Kim is the owner of paperKuts studio and she will be there to talk with you about all of your paper needs! Please join us in welcoming her to Happily Connected and keep reading to get to know more about her and paperKuts studio!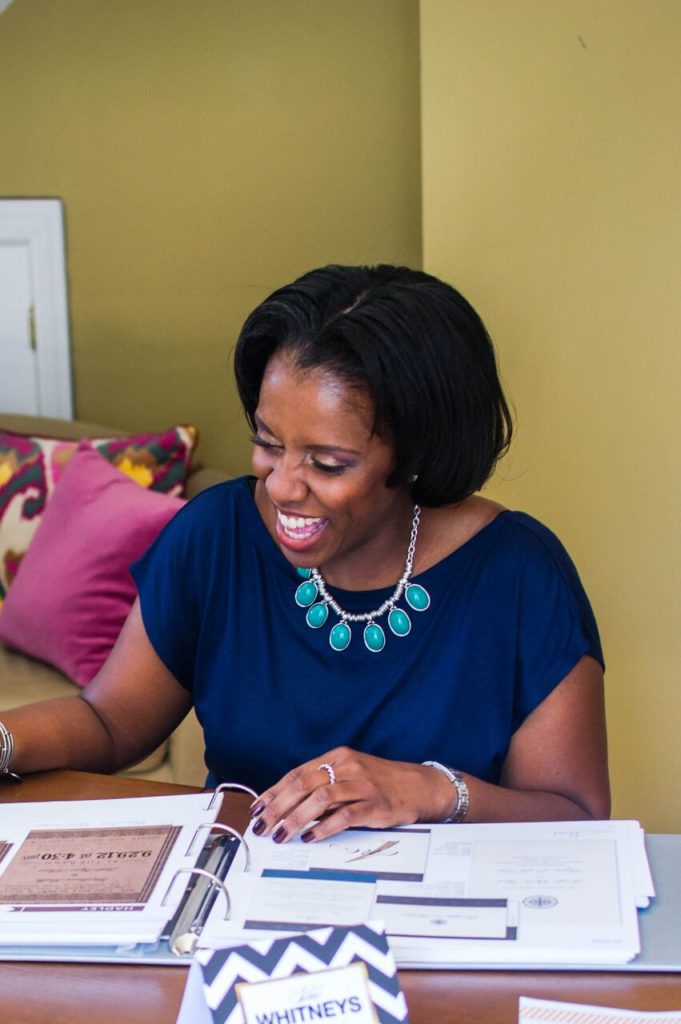 Tell us a little bit about you, and how you got started!
Hey!! I'm a Native Nashvillian, which seems to be a rare breed these days, growing up in East Nashville. Even though I enjoy hanging out with my family and friends, I've become a bit of a homebody. I love food, adult beverages and watching way too much TV!
My love for all things paper started with the hopes of becoming an Event Planner. I always volunteered to plan events in my past jobs and being in sales, working for creative employers, it was so much fun. During that time, the world wide web was evolving, and social media was not a thing. I traveled a bit, so attempting to plan events for others was tough. In that, I discovered paper goods and the rest is history.
What makes your business unique?
There are so many great stationers in Nashville and on the web, so being unique can be a challenge. My goal is to always provide excellent customer service. My background is in sales and I've had the opportunity to work for incredible companies where a high level of service is the norm. I want customers to be relaxed, have fun, be confident in their selection and learn a bit in the process.
What is your favorite part of working with couples?
I feel it is a privilege and honor when someone chooses to work with me. I've worked with couples for over a year and they become a part of your life! I'm sometimes invited to their ceremonies and it warms my heart to see it all become a reality. Even though you're assisting in the finale, a wedding, it brings mixed emotions. The communication ends…boo! Well, not with everyone. I've continued to work with couples for baby announcements, birthday invites and so many other stationery opportunities. Many, I can now call friends. It is the best!
One piece of advice for couples?
My advice would be to allocate enough time and room in the budget for paper goods. Be willing to tweak their selection if the original want does not fit into the budget. Also, plan to purchase ahead of time. Most do not understand how the process of ordering invitations works, which is understandable. It can often be quick and easy, but sometimes a glitch can occur. Always remember, it is not just paper.
Childhood career aspiration?
You know, I can honestly say I had no idea of what I wanted to become as a kiddo! As I grew, I loved creativity in others. After a field trip to the Country Music Hall of Fame, I wanted to become a music engineer. The person that works that board thingy with all of those switches and buttons!?!? Is that the correct title? Probably, not! Anywhoo, I majored in Marketing, wanting the creative side of the business, but ended up on the sales side.
Coffee, tea, wine or champagne? And why?
Ewwww….all of them! Coffee in the morning, just one cup. Not that it gets me pumped up, because I purchase the mild or decaf brew! Habit, maybe. Who doesn't love SWEET tea? Ginger tea, shout out to Puffy Muffin! Wine, champagne and all things in the adult beverage category. I was a licensed bartender. Love an adult beverage. It's always 5 o'clock somewhere.