Friday's are our favorite day of the week! Why you ask? Because it's Friendor Friday and we get to introduce one of our members and learn a little bit more about them! This week, we would like to introduce you to Brent of Graze Craze Charcuterie Boards and Boxes. Keep reading to learn more about Brent and Graze Craze.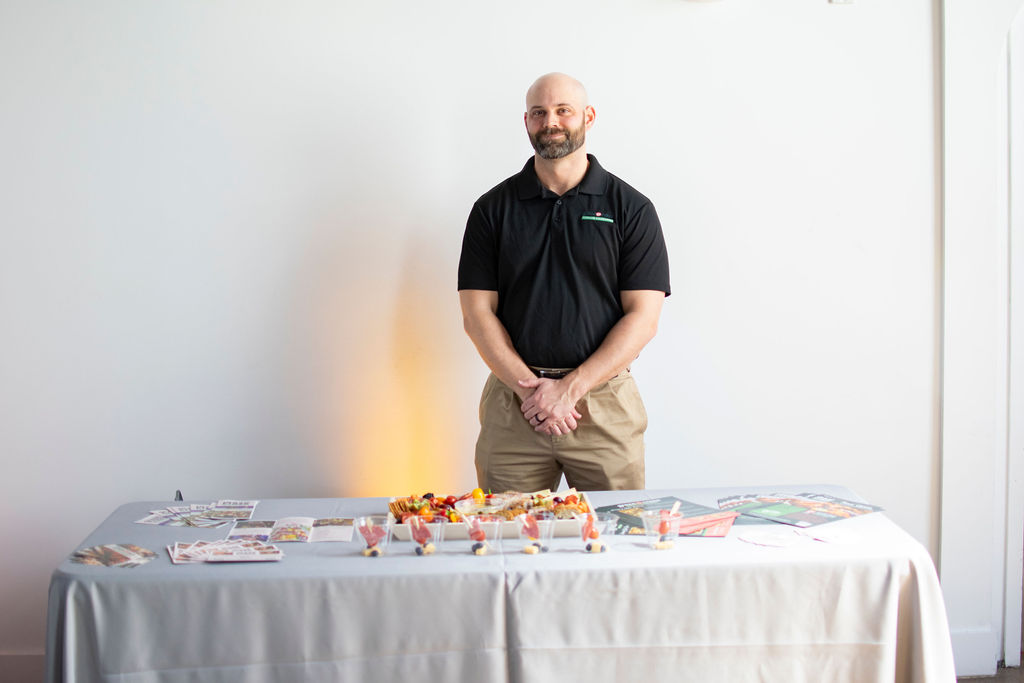 Tell us a little bit about Graze Craze, and how you got started! 
Graze Craze Charcuterie Boards and Boxes is a complete standard for charcuterie boards. What do I mean? We can handle any and all types of orders for charcuterie. We have items as small as 1 person cups all the way to large boards that feed 10 as a meal and 15-20 as an appetizer. We have 4 different styles of boards to help meet all dietary restrictions with the classic, keto, vegetarian and sweet and grazey (sweets board). We make everything fresh to order by making our own jams and hummuses in house, cutting our meats and cheeses in house, and baking our own breads in house. Customers can order online, on the Toast app, on google, on EZcater, or by phone. They can also order for pick-up or free delivery in the greater Nashville market with a $40 minimum order. 
After 17 years in the fire service, My wife and I started looking for other opportunities about 3 years ago. We came close to diving into other opportunities but held out until a friend called and said we should look into Graze Craze (as I was eating my nightly snack of salami). We fell in love with the potential and opportunities the Graze Craze brand provides. Once we decided to go for it, we were presented with the opportunity in Mount Juliet and we ran with it.
What makes your business unique?
Graze Craze is unique because we are not a mom-and-pop business, but we do have the small-town feel. We have the capabilities to meet any need of the customer and not just service special events. Walk in for Lunch? We can do it. Event? We can do it. We are not stuck with just one niche. Yet, we still make all of our hummus and jams in house and try to go the extra mile for the customer.
What is your favorite part of working with couples?  
Compared to the fire service, I enjoy showing up on their best day, not their worst. The real enjoyment is watching their faces light up when we show them the different things we can do that are custom to just them. For instance, using letter trays to spell their initials as the board or placing their wedding sticker on charcutie cups for guests. Seeing the ideas of the couple and trying to make those ideas come to life is fun for my staff, nerve wrecking for me because I want it to look great, but having a great staff alleviated my worry because they are so great and creative.
One piece of advice for couples? 
Live life and enjoy it. Set a plan and stick to it in regard to life growth, but make sure to leave time for fun in there because life is hard and you cannot let it go by without enjoying what is in front of you.
Childhood career aspiration? 
To be a firefighter… check
Coffee, wine or…? And why? 
Bourbon or Moscow Mule… I am not big on wine or beer. I collect bourbons more than I drink them so there is that…
Hidden talent?
None. I am pretty boring when it comes to talent…