What is Cocktails and Conversation you might ask? 
Cocktails and Conversation is a networking event for Happily Connected vendors to connect, chat and sip cocktails. 
C&C is all about mixing business and pleasure and we encourage everyone to be themselves while building meaningful relationships with other professionals in the wedding industry. It's important to Happily Connected to build a community of hard-working vendors that are willing to support each other and have fun while doing it! 
We believe that this monthly event is one of the many reasons that makes Happily Connected different from other vendor directories. We strive to create a community of like-minded professionals and help to build each other's businesses. Every Cocktails & Conversations event will take place at a different venue which allows them to showcase what they have to offer.
Our January event took place Monday, January 21 at the fabulous restaurant and venue Pastaria!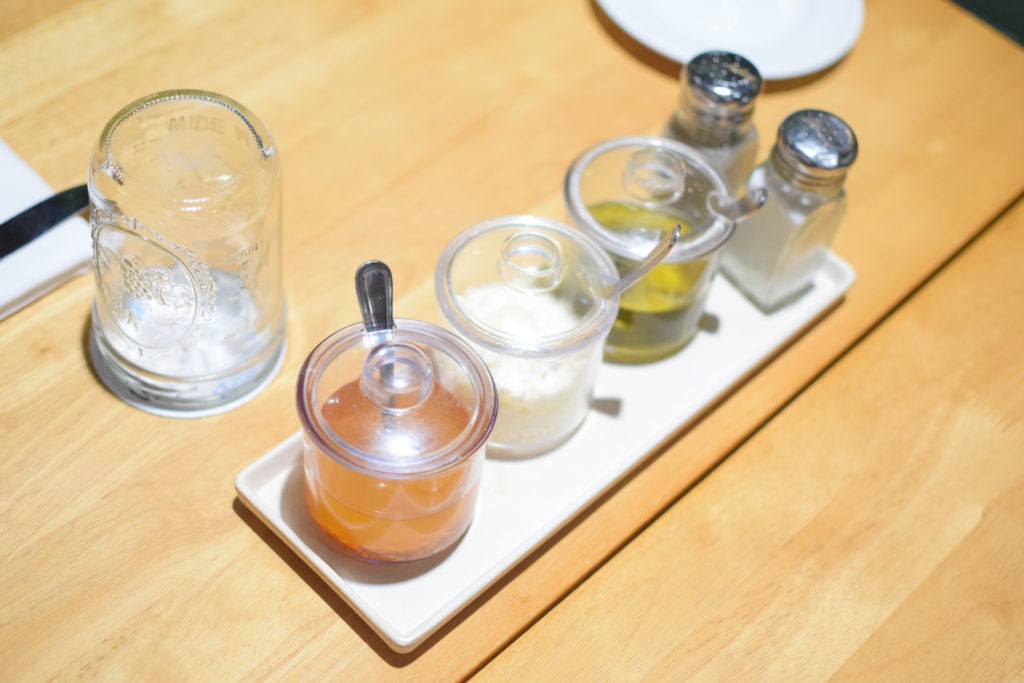 The crew sipped on delicious winter cocktails and wine, ate delicious pizza and chatted about our businesses and about Happily Connected's first Wedding Showcase next month!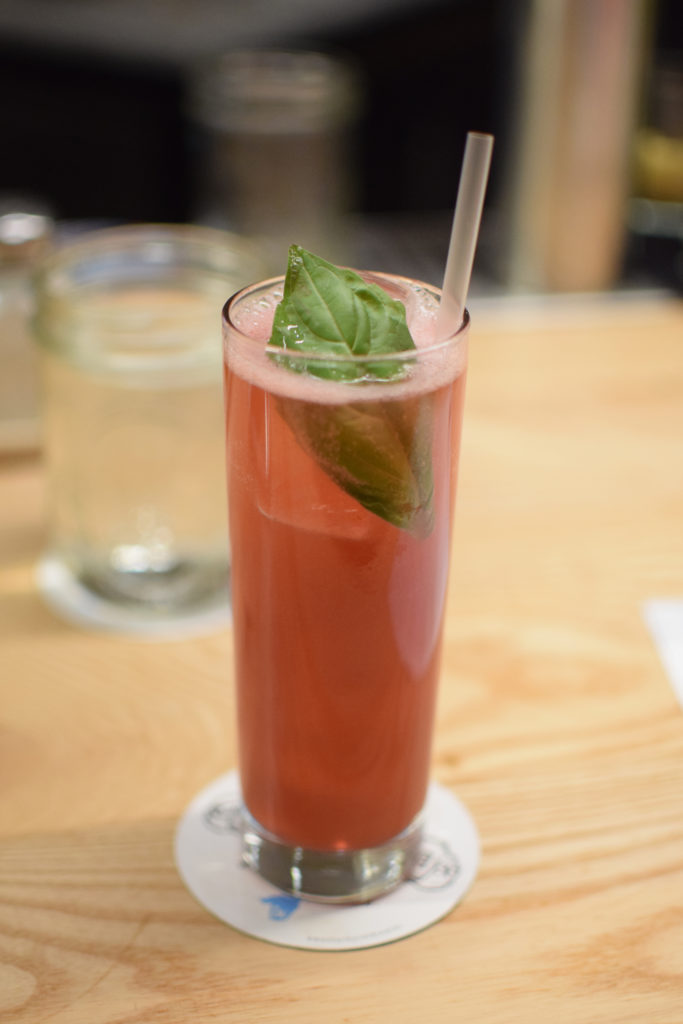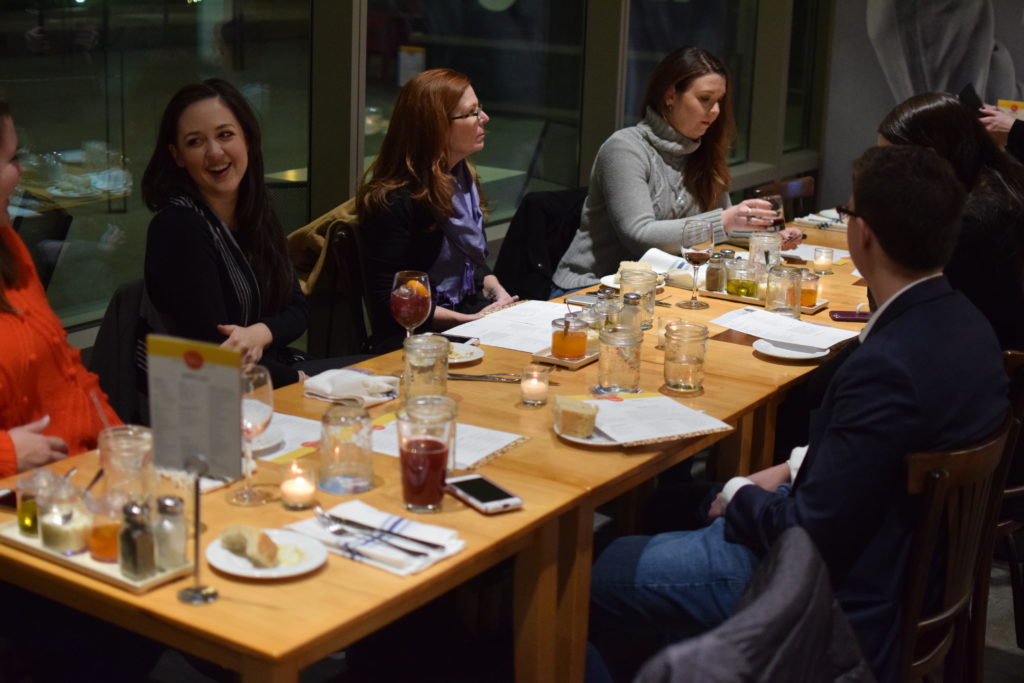 After mingling a lovely representative of Pastaria, Randy, was gracious enough to show us around their beautiful event space (that most people don't know exists!)
There is a beautiful indoor space that can fit around 100 people seated, and additional people can be sat at the space right outside that room. And there is event a rooftop space with a beautiful view of our amazing city! And the best part is when you book the space you get access to all of it! Unreal right?!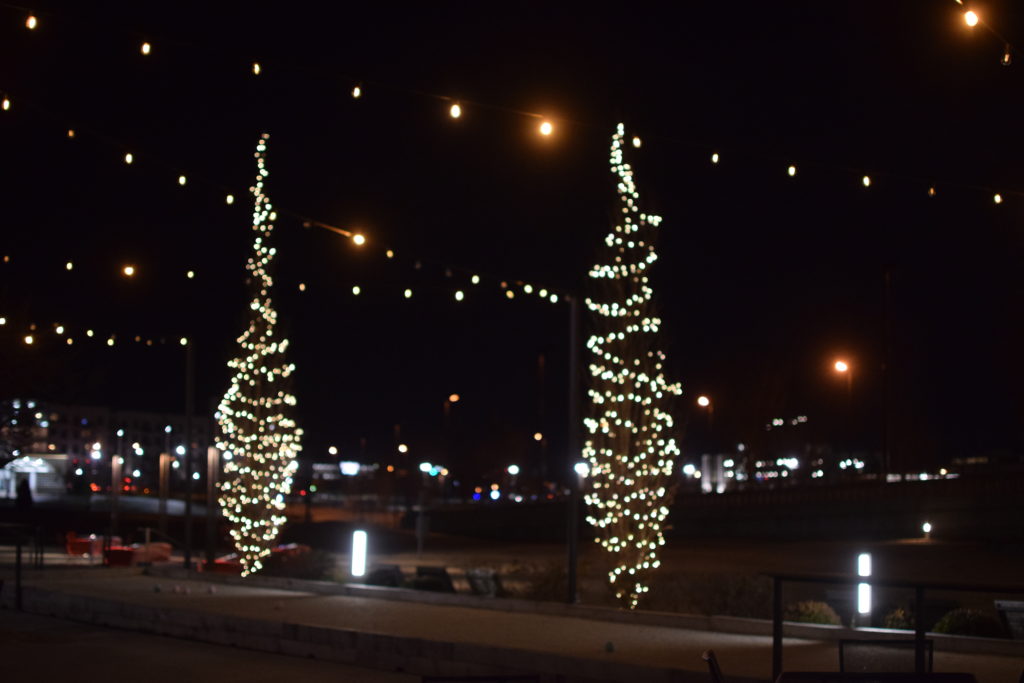 Want to know more about Happily Connected and our networking events, or if you are interested in hosting, contact Susan at Susan@HappilyConnected.com and set up a time to get together and chat! 
Photos by: Rebecca Vaughan Photography