Happy Thanksgiving! I wanted to take a moment and wish everyone a wonderful Thanksgiving and to share what I am thankful for this year!
Being able to work with some talented, professional and awesome creatives who make up the Happily Connected Community and to be able to help support and promote their businesses!
Marriage. Invest in it. They take work but it's definitely worth it.
My wonderful Husband for supporting  and believing in me and who helped me make Happily Connected a reality!
Children. I have 4 amazing children who are great people!
Family. I have two amazing mothers who love me, a great father and wonderful in-laws!
Friendships. I am lucky to have some pretty amazing people I call friends. We laugh, cry and support each other! Don't know what I'd do without them!
Wine. Duh!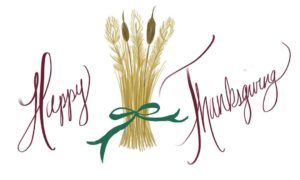 Photo Credit: Fanciful Ink
Feature Photo Credit: Fanciful Ink